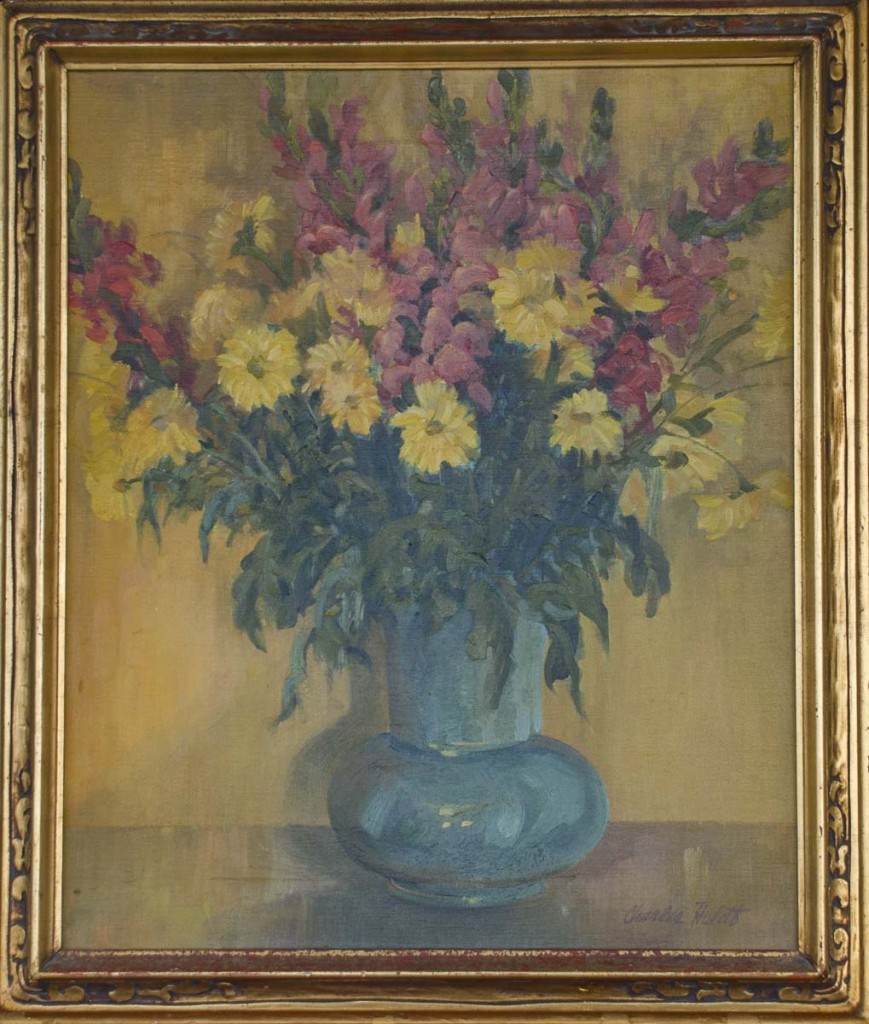 Charles Hulett (1903-1971) still life, oil on canvas 24 x 20″. beautiful original frame $1200
Painter, illustrator, cartoonist. Born on July 25, 1903 in Fairmount, IN.
By the early 1930s Hulett had settled in Los Angeles. He studied there at the Otis Art Institute and the Art Center School. He died in Los Angeles on May 13, 1971.
Member: San Fernando Valley AA; Calif. Art Club; Painters & Sculptors of LA; Calif. WC Society.