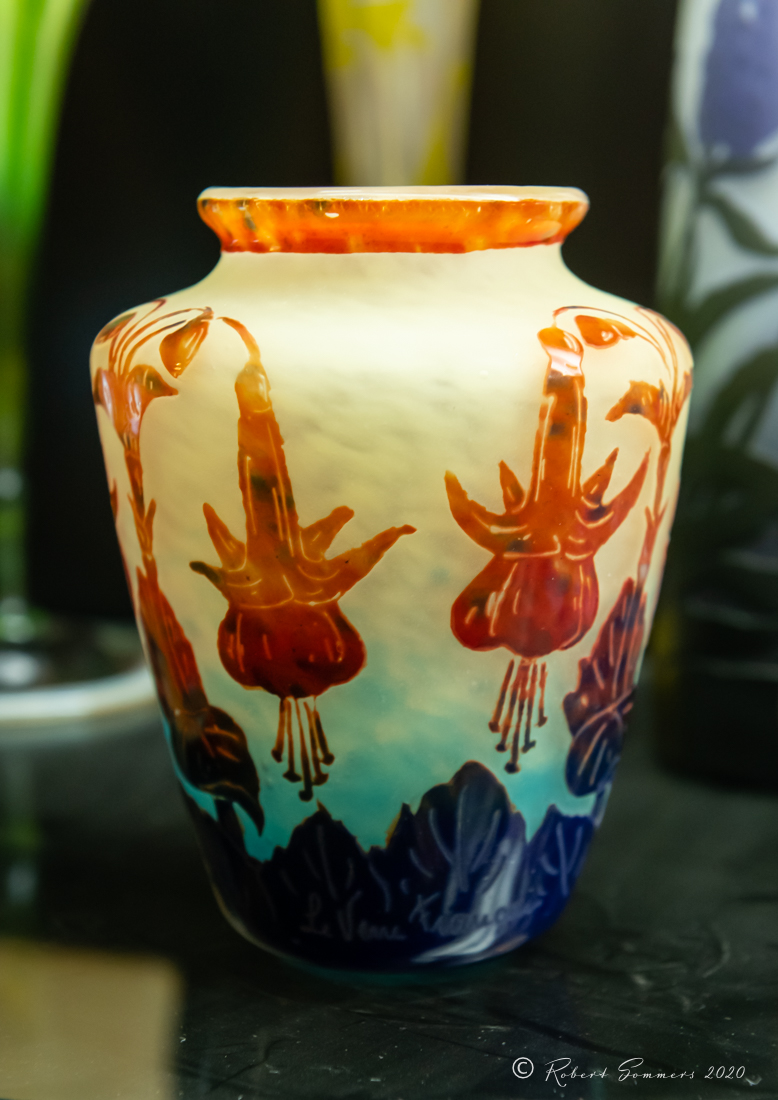 Le Verre Francais
fuschia vase
approx. 6 x 5″
signed on front bottom portion
$750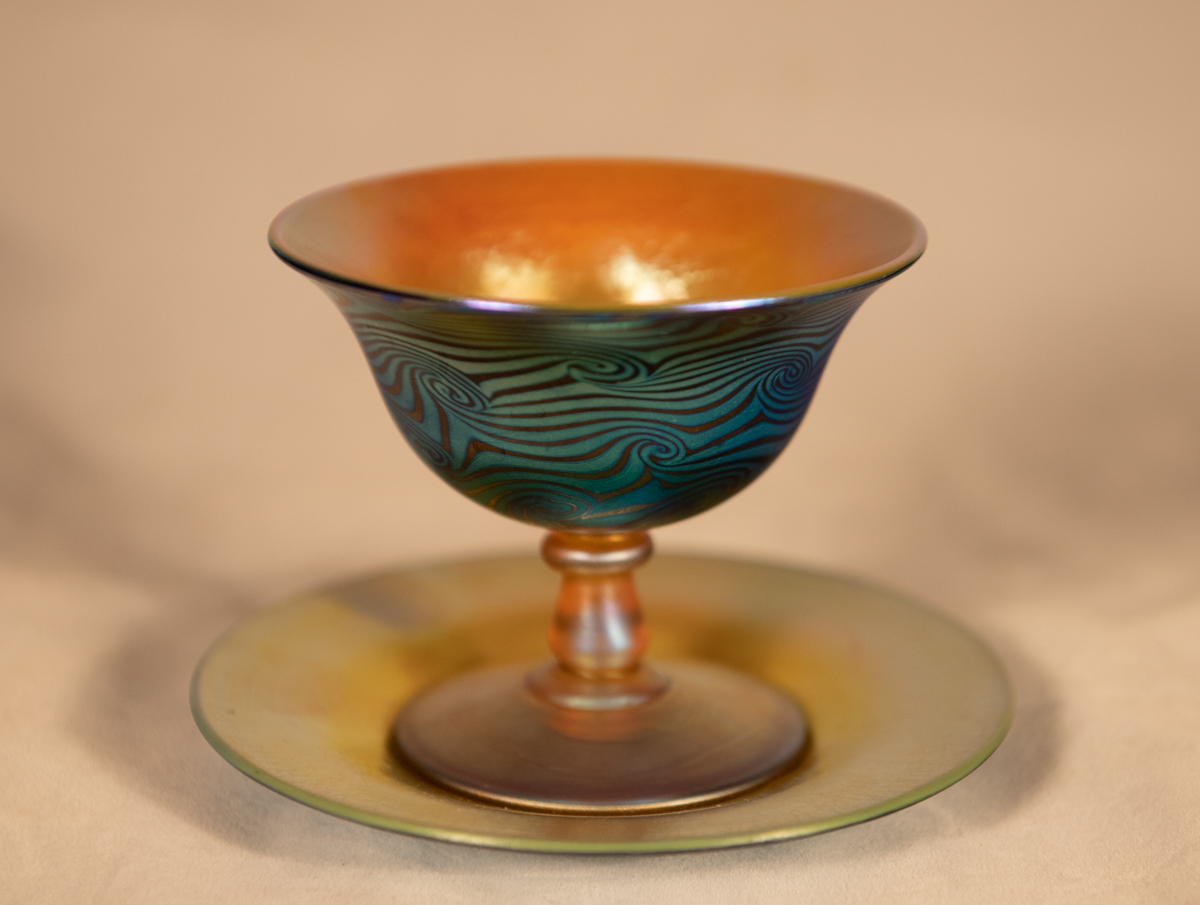 Louis Comfort Tiffany favrile sherbet with pulled decoration and l.c.t. underplate
both signed.
$1200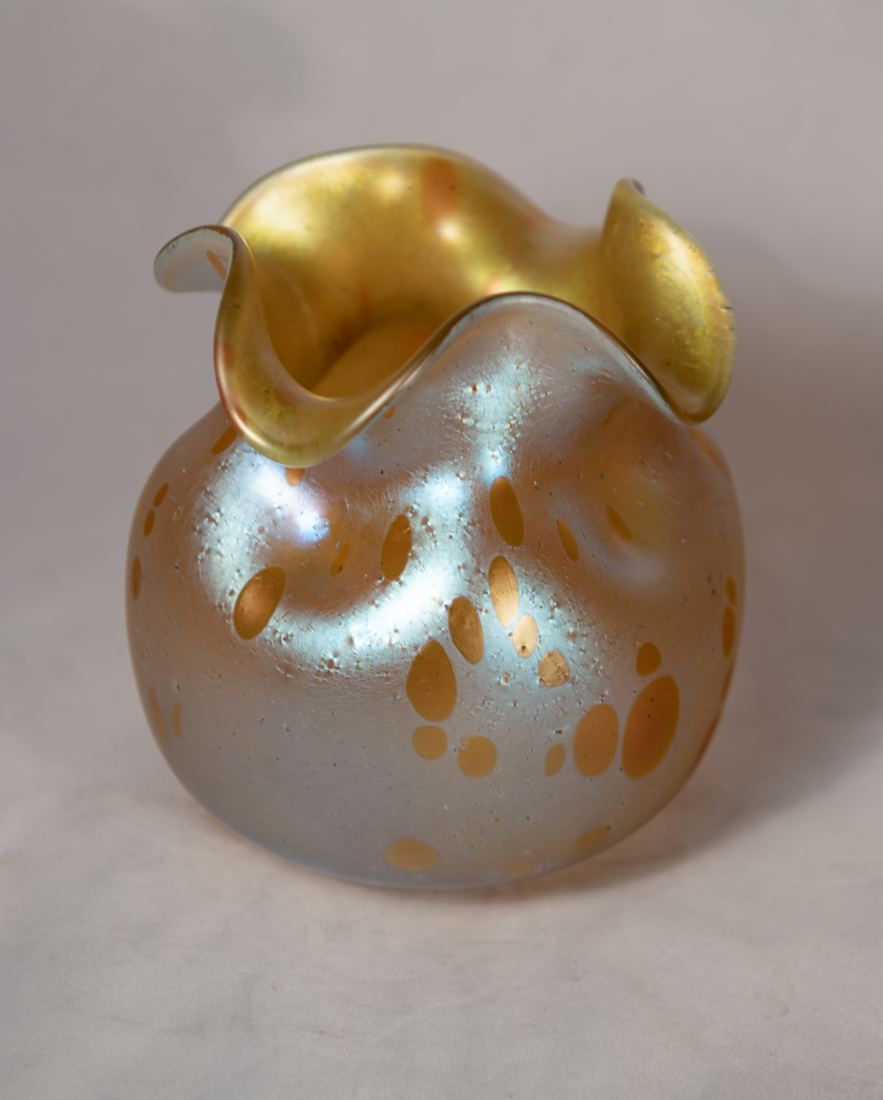 Loetz Astraea vase circa 1900. Beautiful oil spotted form, 5 x 4&1/2″. Unmarked. $600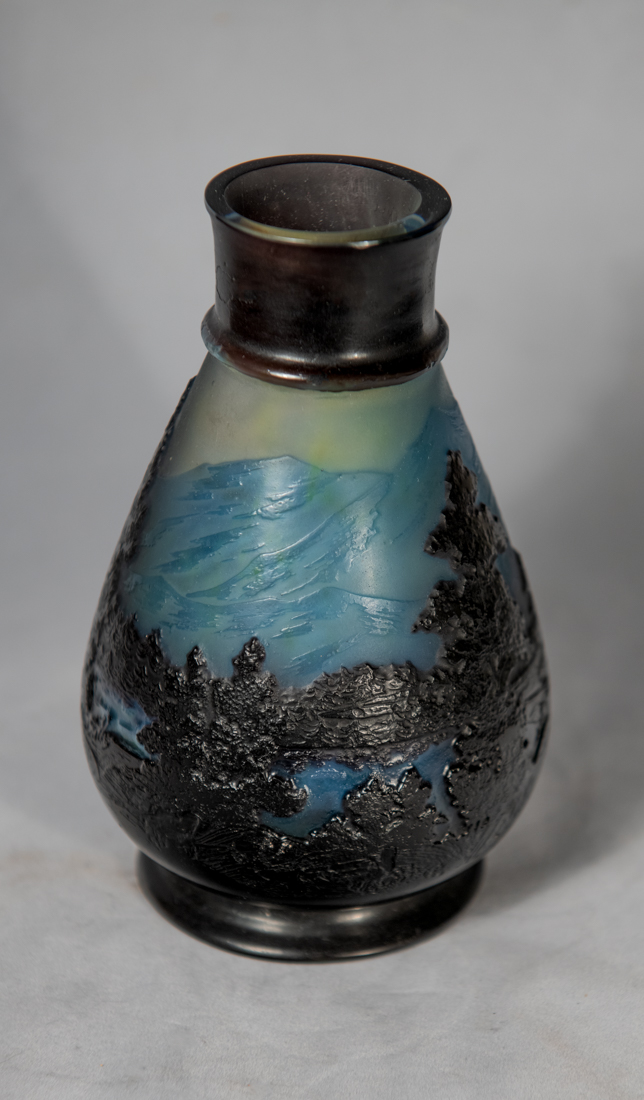 Galle Italian landscape scene vase
three color, deeply carved, signed
5.5″ tall
$1600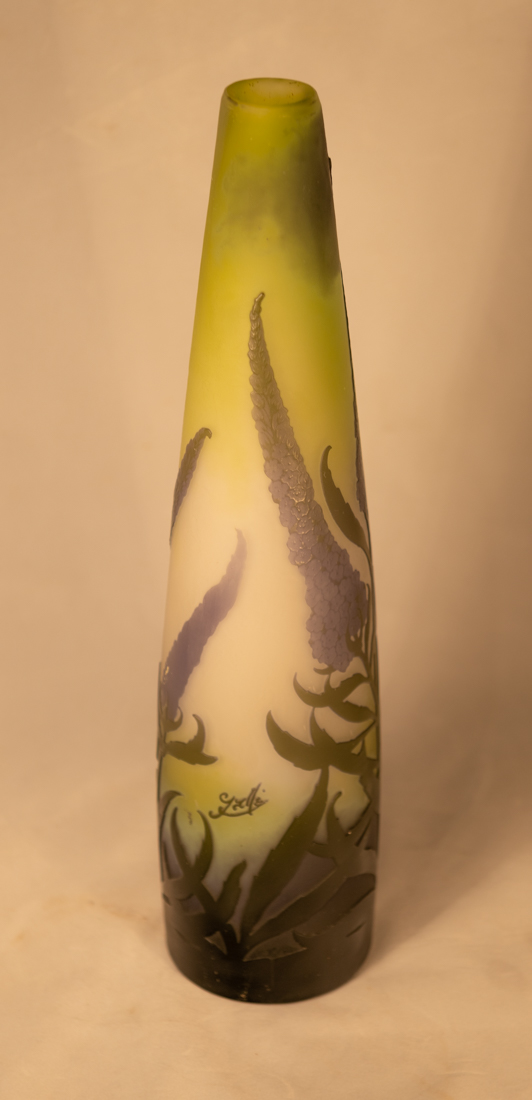 Monumental Galle delphinium cameo cutback vase with wheel carving -14&1/2″ tall. price on request. Amazing vase, truly gorgeous.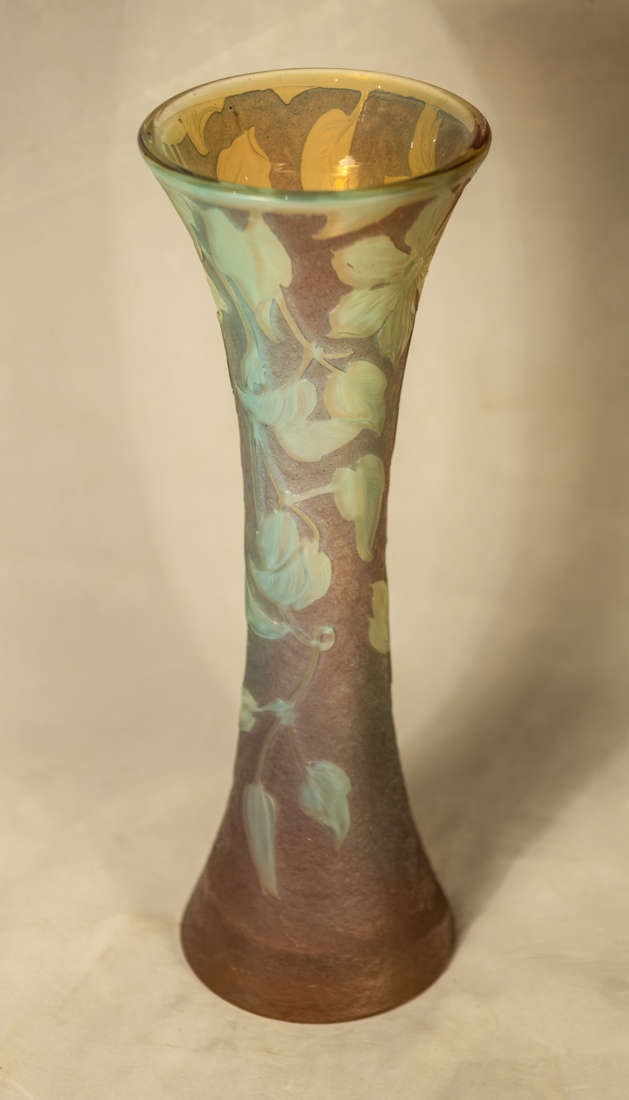 Daum Nancy vase
14″ tall
deeply carved with a martele finish
signed on bottom daum nancy
$1600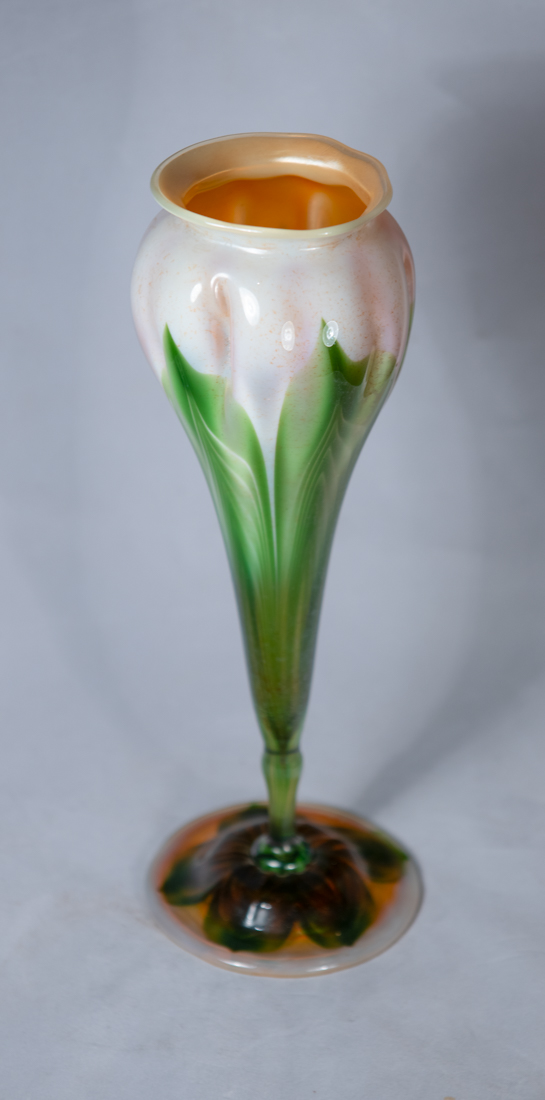 Louis Comfort Tiffany floriform vase with pulled feather decoration
10″ tall
signed
call for price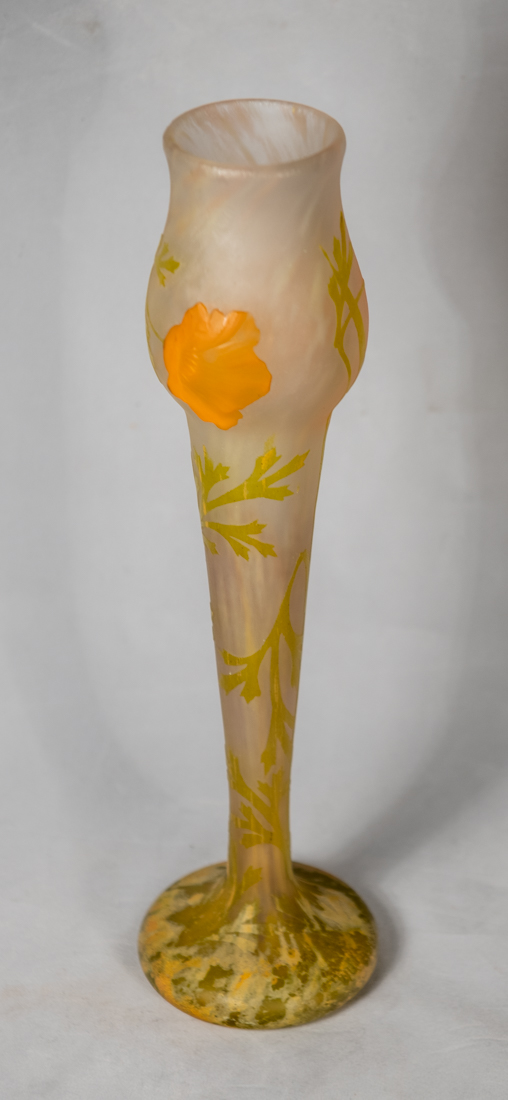 Daum Nancy vase with orange poppy decoration
12″ tall, three flowers
signed
beautiful wheel carving
$3800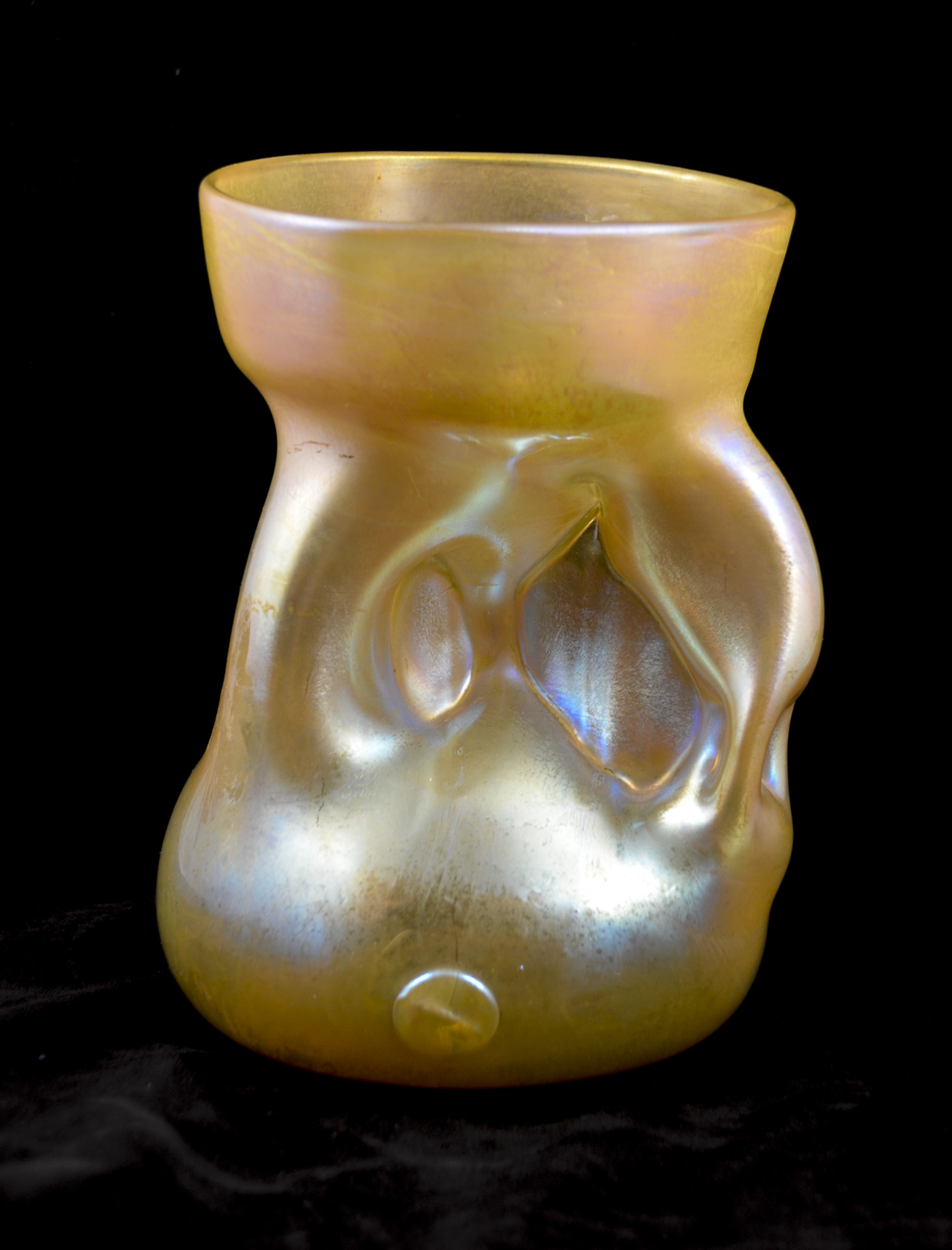 Rare and massive Tiffany x series favrile  glass vase. The X series is a line of L.C.Tiffany glass that was manufactured for a brief period in the 1880′s, ending in 1886 with #3000. This asymmetric form is marked x-2687. The piece measures approx. 9 x 7″. There is an old fracture at the very bottom that has stabilized. Somewhere I have an article from a new book about this rare glass that I will try to find and link to. p.o.r.