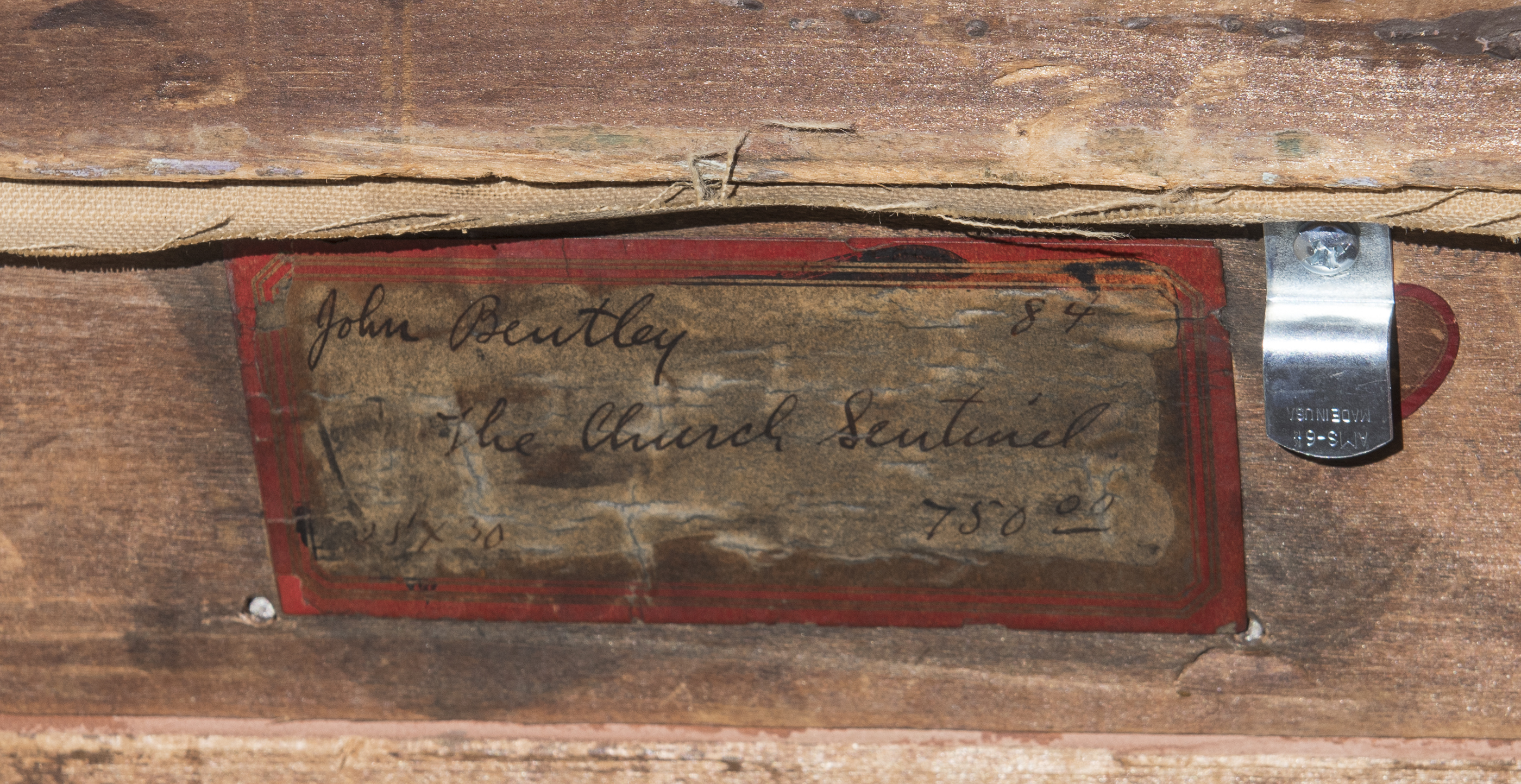 John W. Bentley (1880-1951) The Church Sentinel (Tree in front of Dutch Reformed Church, Woodstock, NY) o/c 25 x 30″ signed lower left, titled verso, original frame p.o.r.
A student at the Art Students League with George Bridgman, Frank DuMond, and Robert Henri, John Bentley became a landscape painter. He was an early member of the Woodstock Art Colony, and exhibited at the Buffalo Society of Artists. He was also a WPA artist, and his work is in several buildings in New York City and the Dutch Reformed Church of Woodstock.
Source:
Peter Falk, "Who Was Who in American Art"
From AskArt: John William Bentley was born in Paterson, NJ on Jan. 3, 1880. Bentley was a pupil of George Bridgman, Frank V. DuMond, and Robert Henri. While based in Woodstock, NY, he made trips to California where he painted on the Monterey Peninsula and at Mission Capistrano.
Exh: Buffalo AA, 1921 (prize); Stendahl Gallery (LA), 1923; Calif. State Fair, 1924 (prize); Ridgewood AA, 1940 (prize).
Works Held: Kingston (NY) City Hall and High School; Dutch Reformed School (Woodstock).