The Blue Heron Gallery is happy to represent the estate of Jane Greene Gale. Gale's work and biography is featured in the new four volume set on California woman artists Emerging from the shadows by Maurine St. Gaudens. I will try to put the whole collection online in the coming weeks.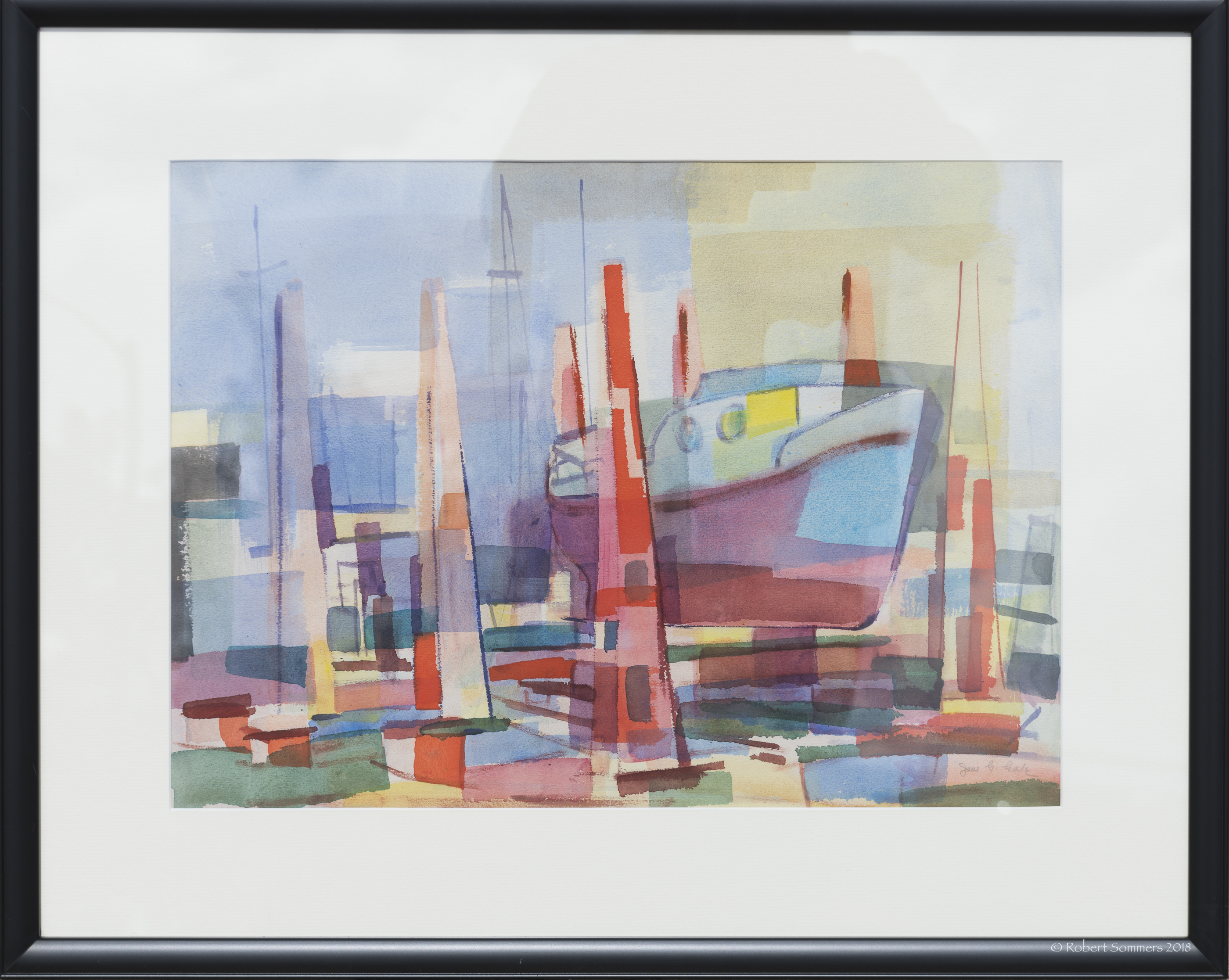 Jane Greene Gale (1898-1987)
Boat dock watercolor 16 x 22″ (image)
framed, pencil signed, lower right
$1400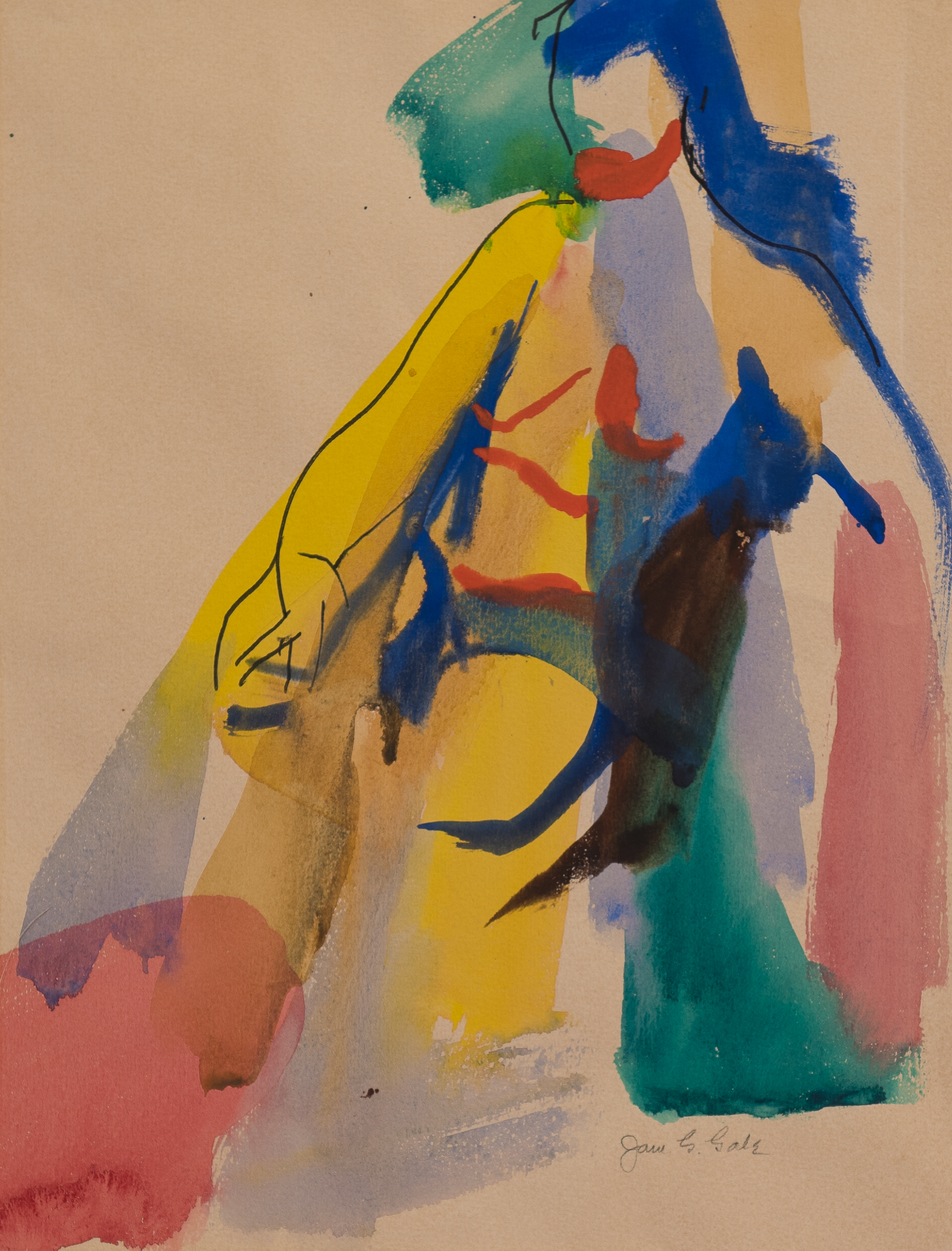 Jane Greene Gale w.c. sketch #1 13 x 10″ image size – signed lower right, titled verso sold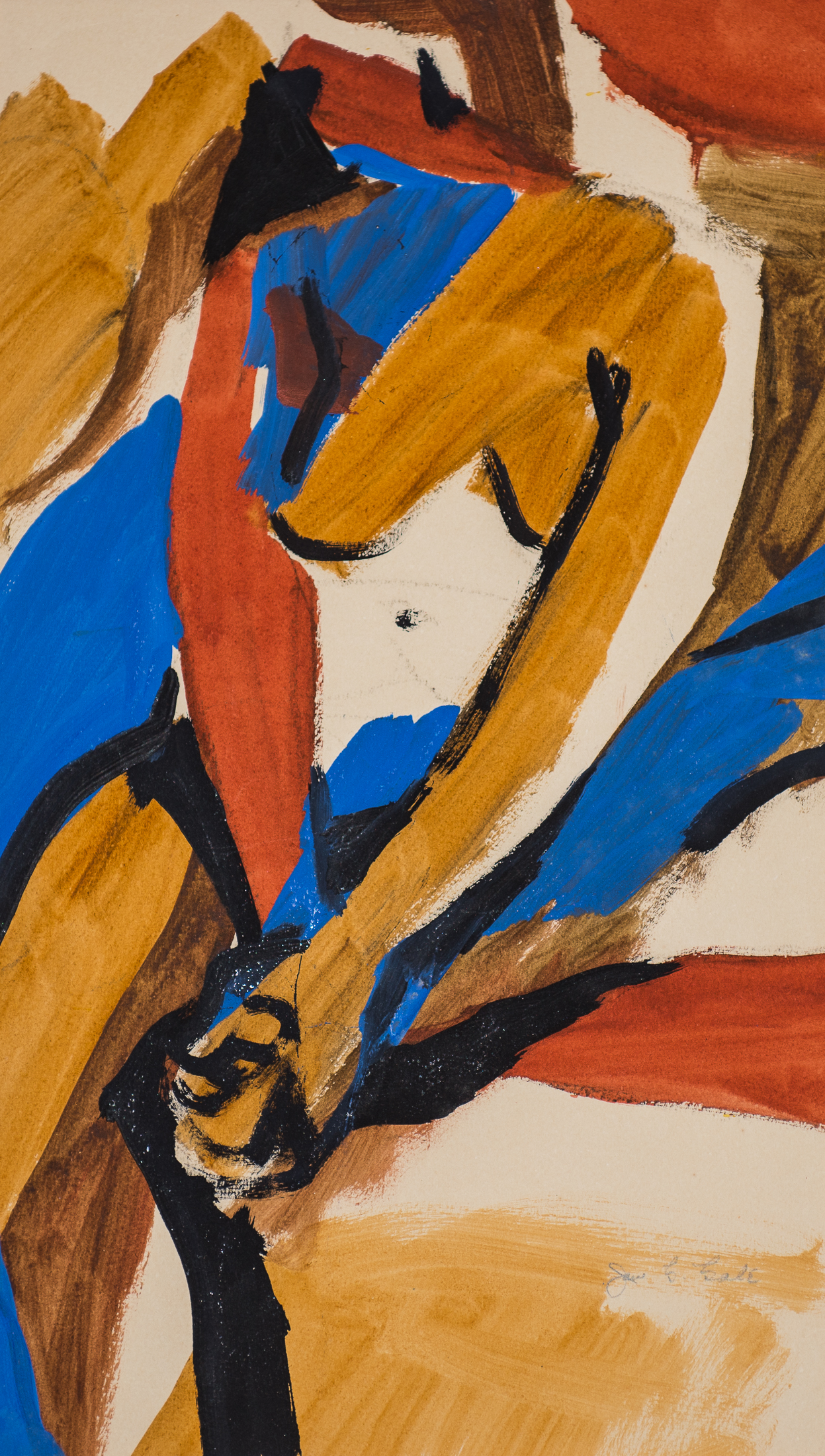 Jane Greene Gale Orange, Blue Red, Black acrylic 17.5 x 10″ signed l/r titled verso $1200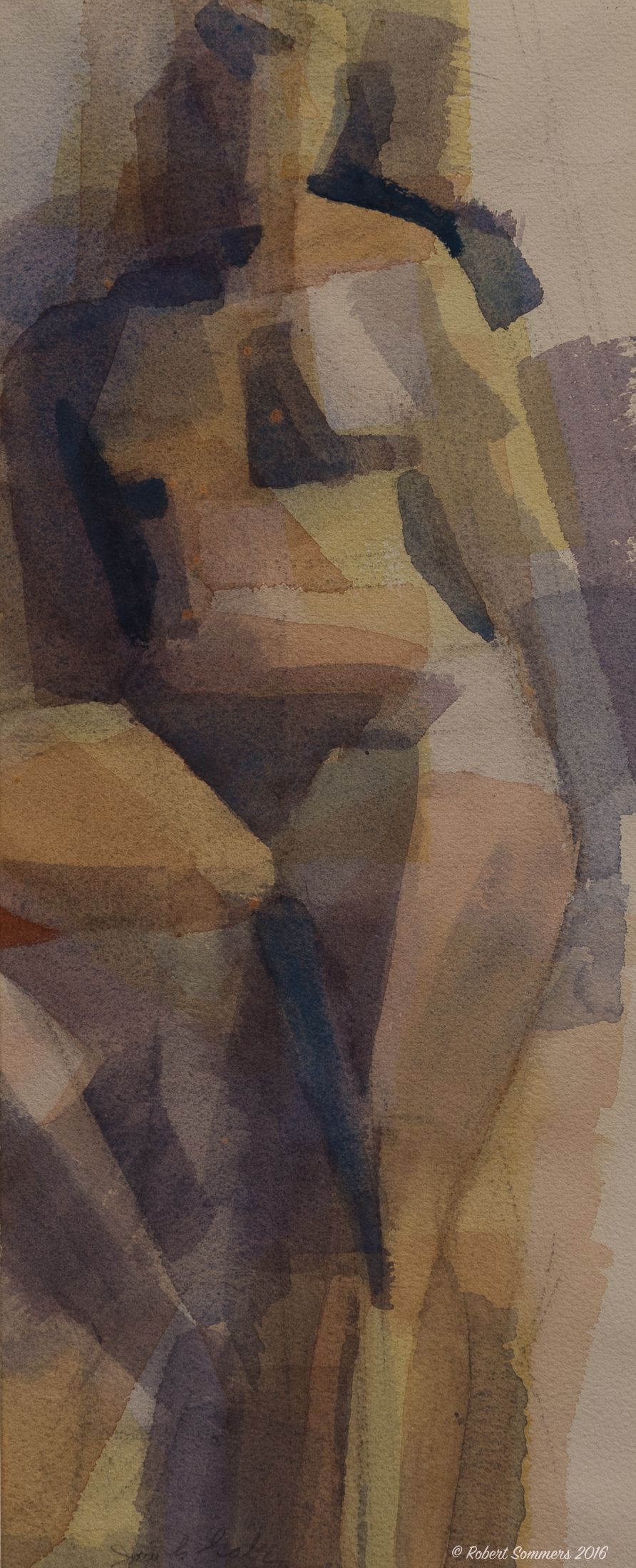 Nude figure #7 – 17 x 7″ sold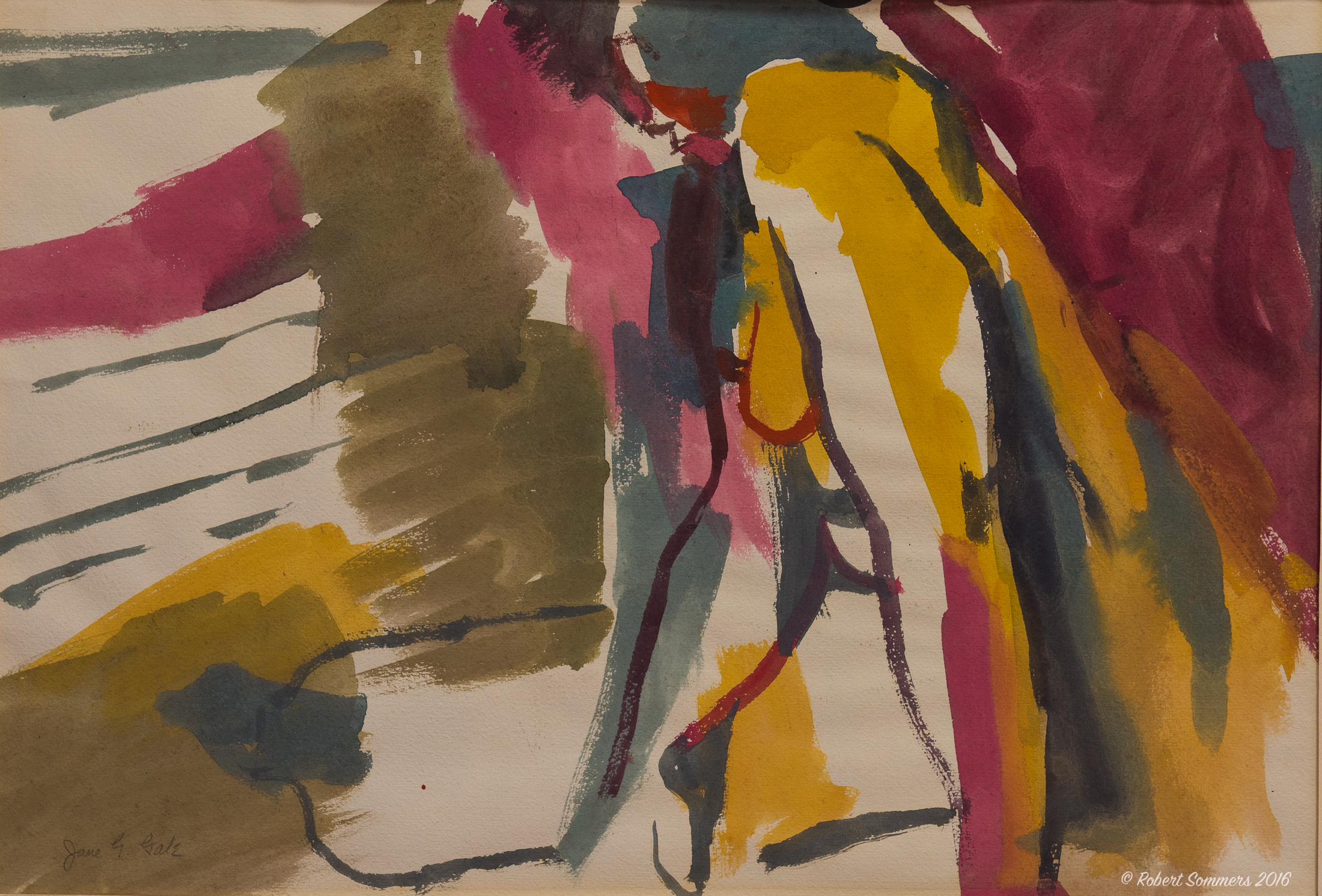 Color Nude #8 20 x 13″ $700

Color Nude #9 w.c. 18 x 24″ estate stamped $650

Bathers w.c. 17 x 24″ $650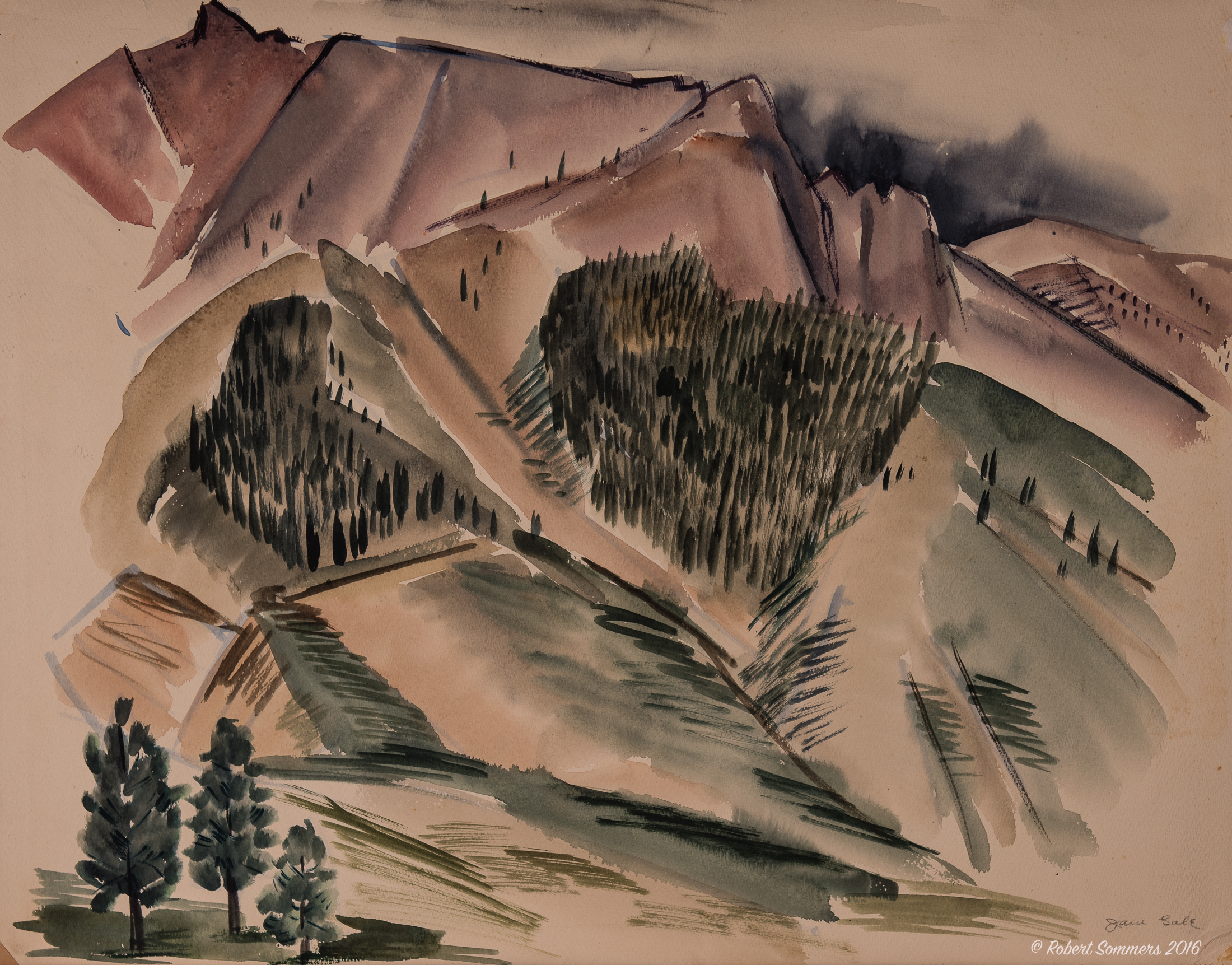 Landscape #7 18 x 24″ $750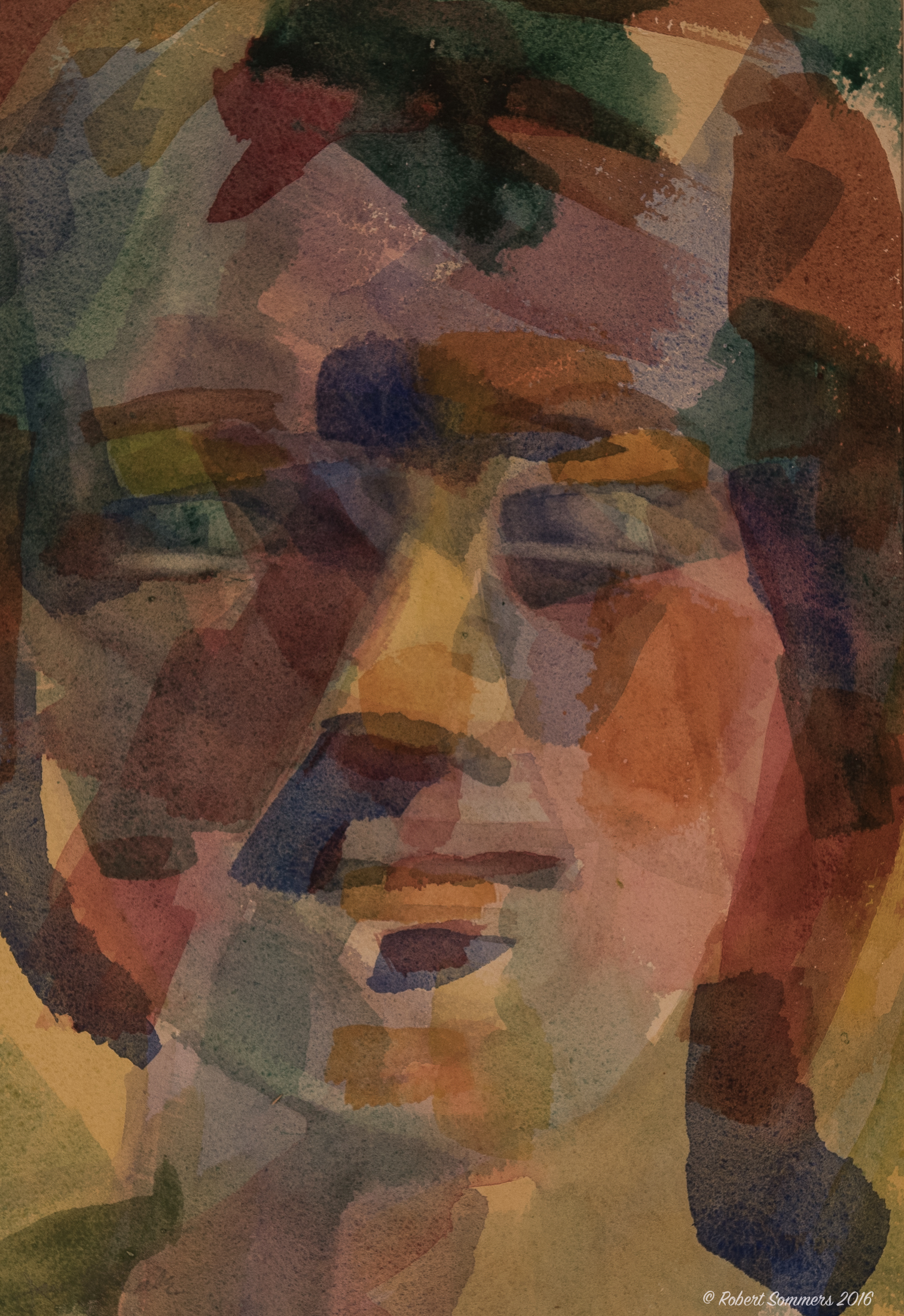 Portrait (self?)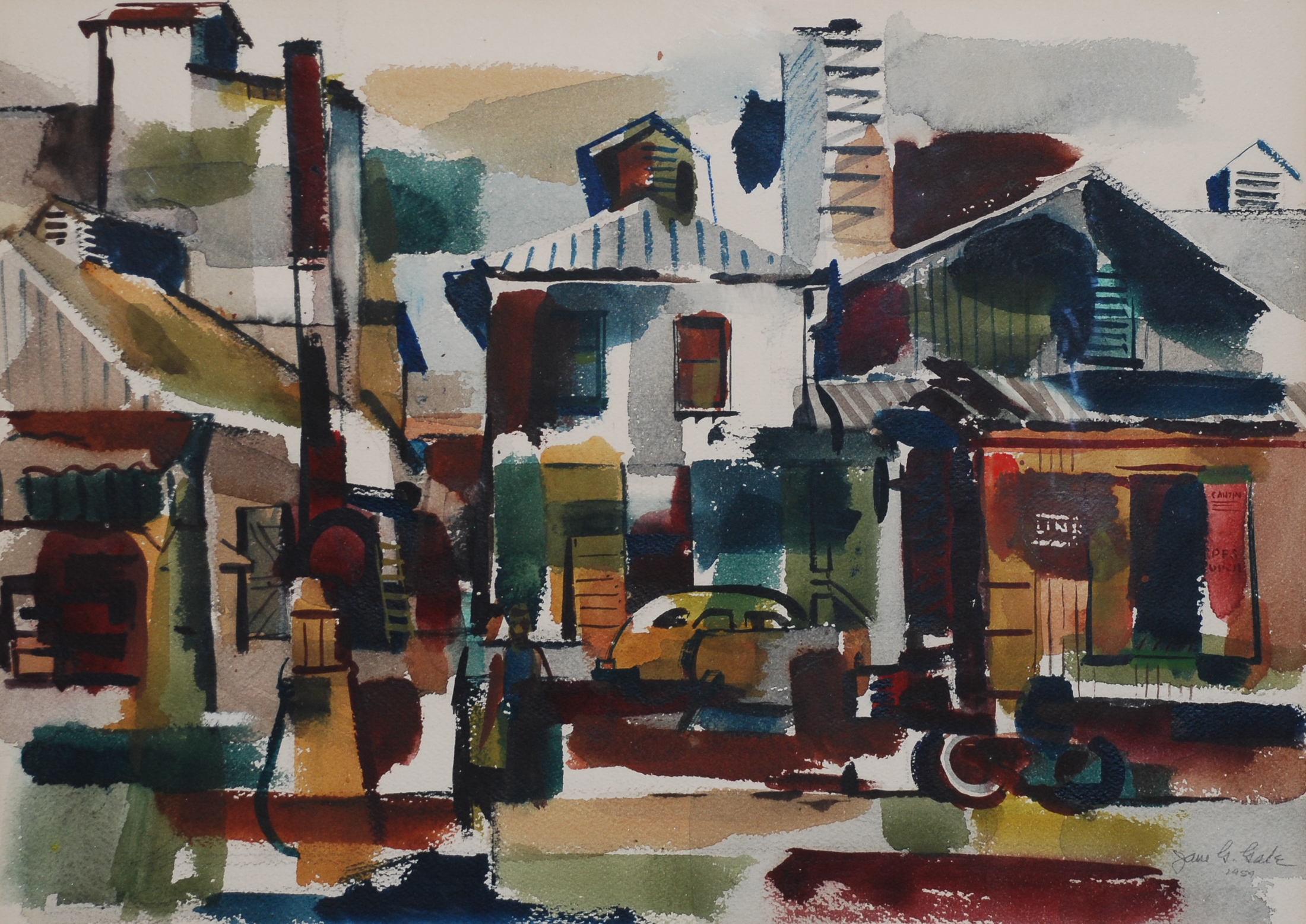 Street scene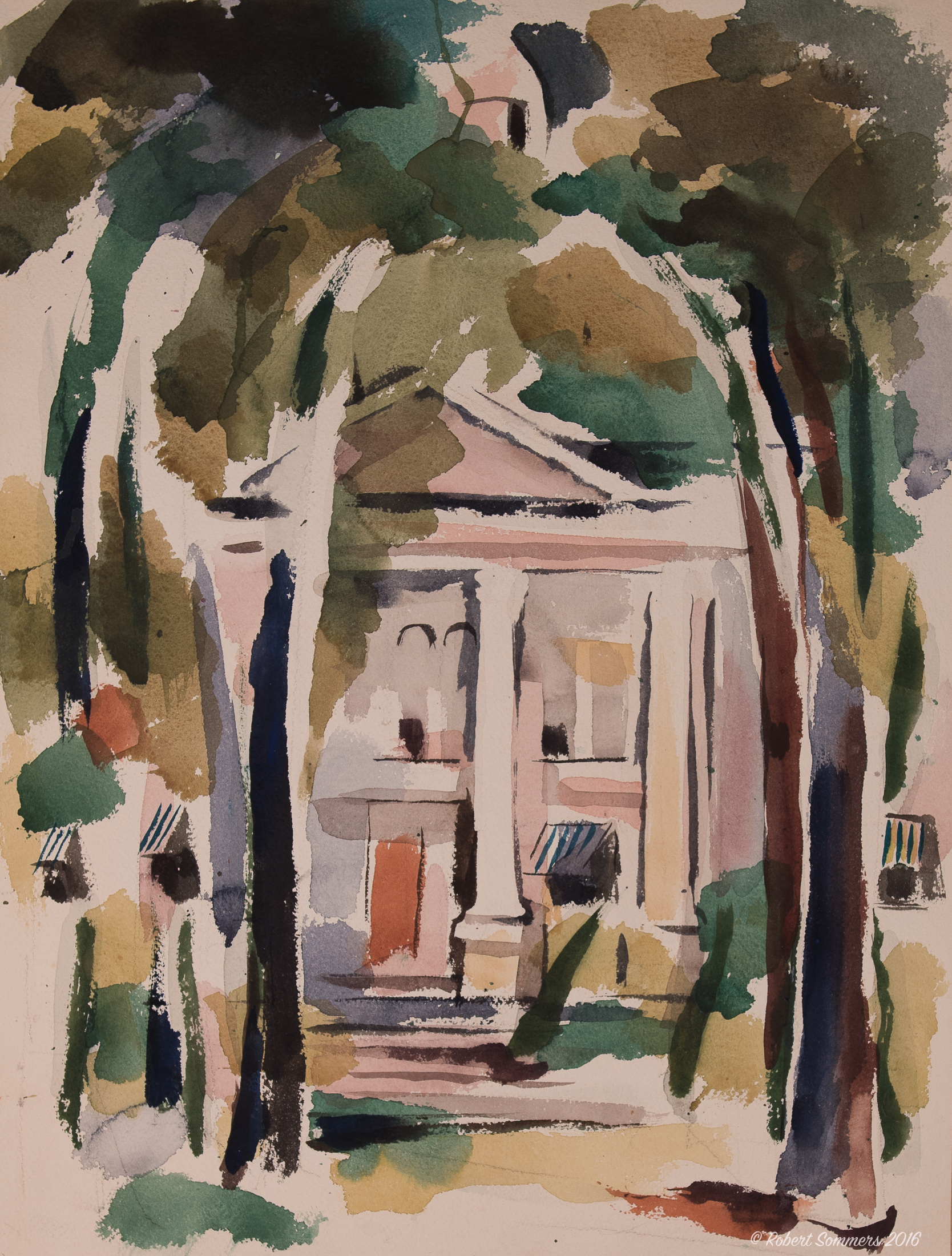 Antebellum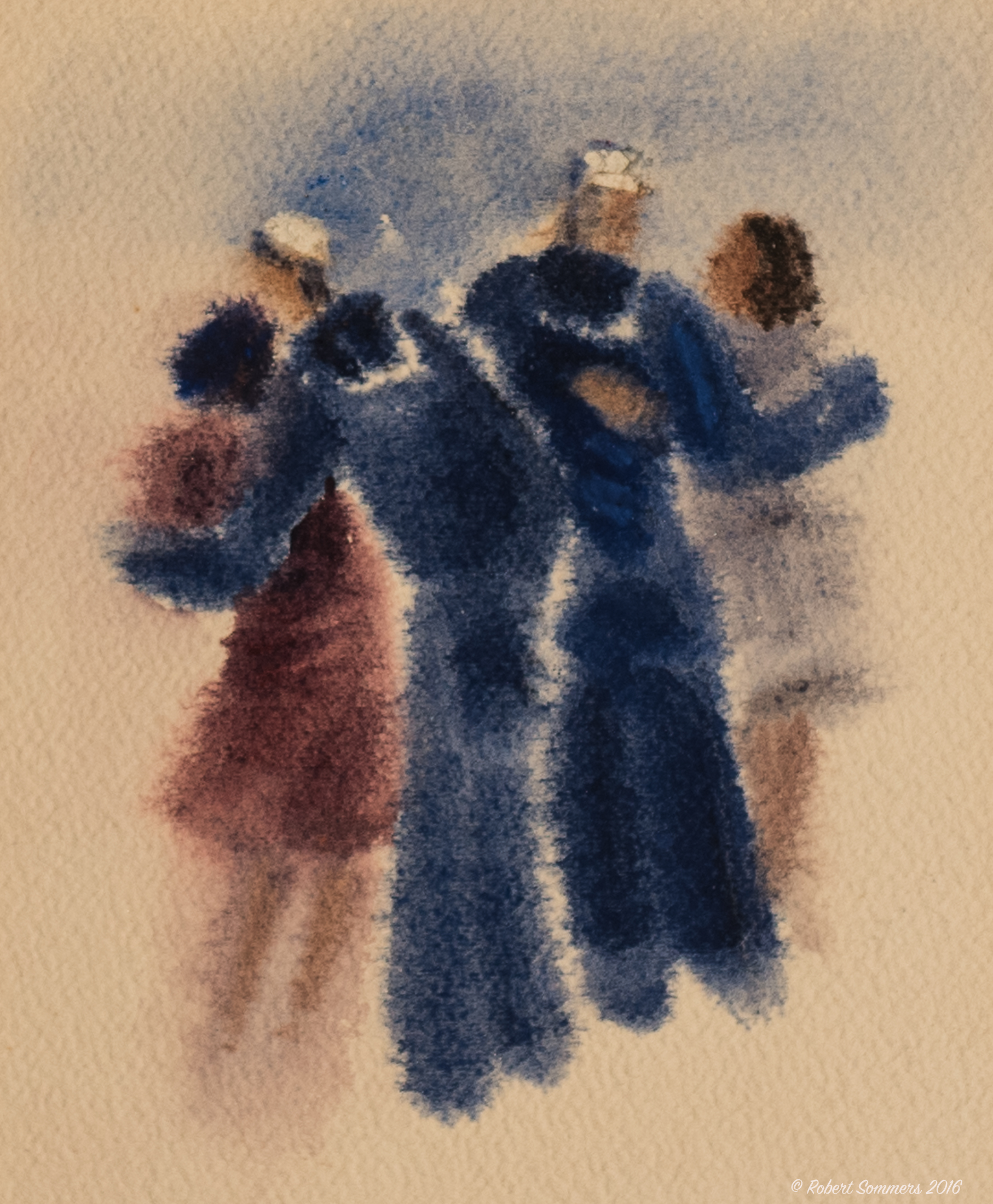 Sailors and gals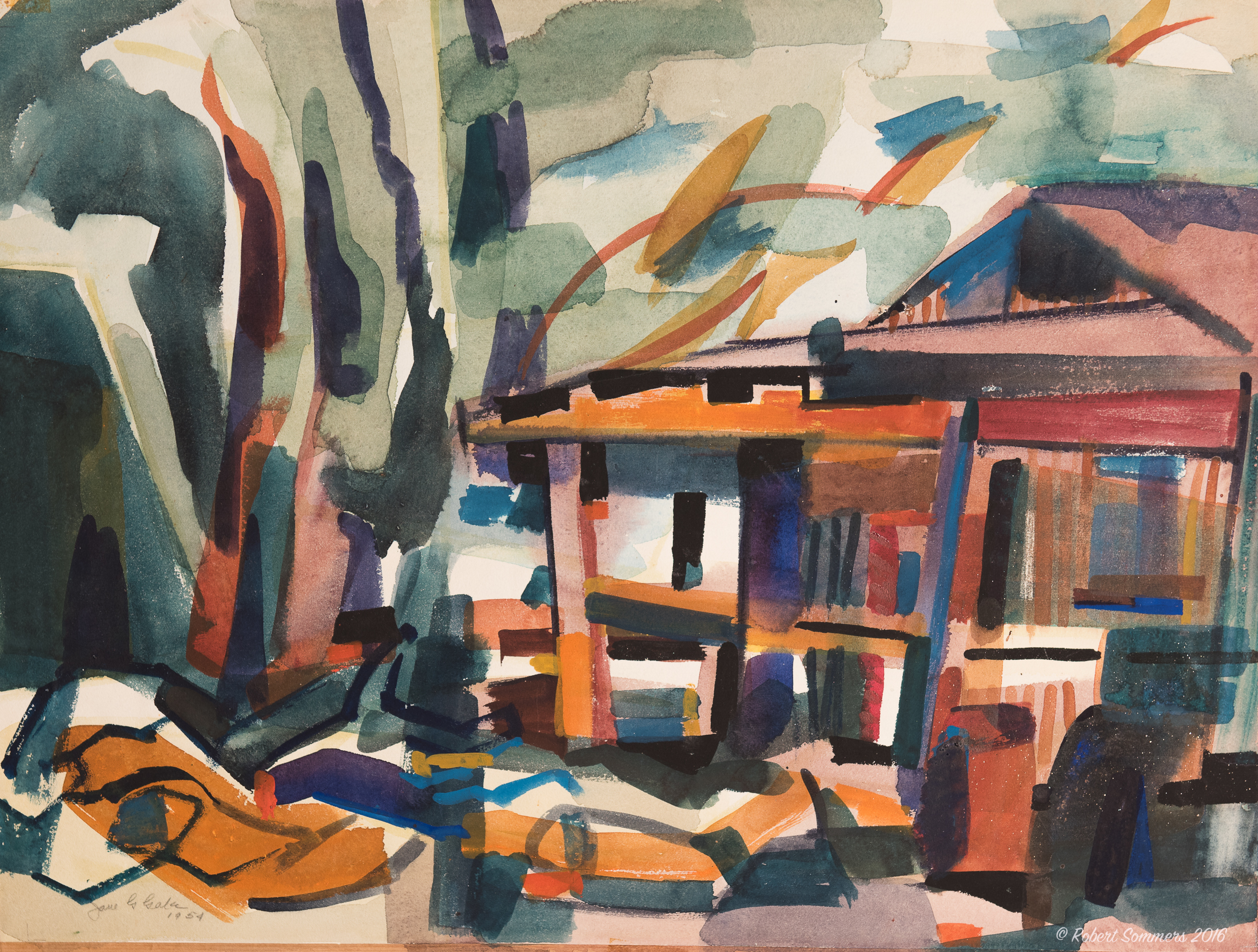 landscape and building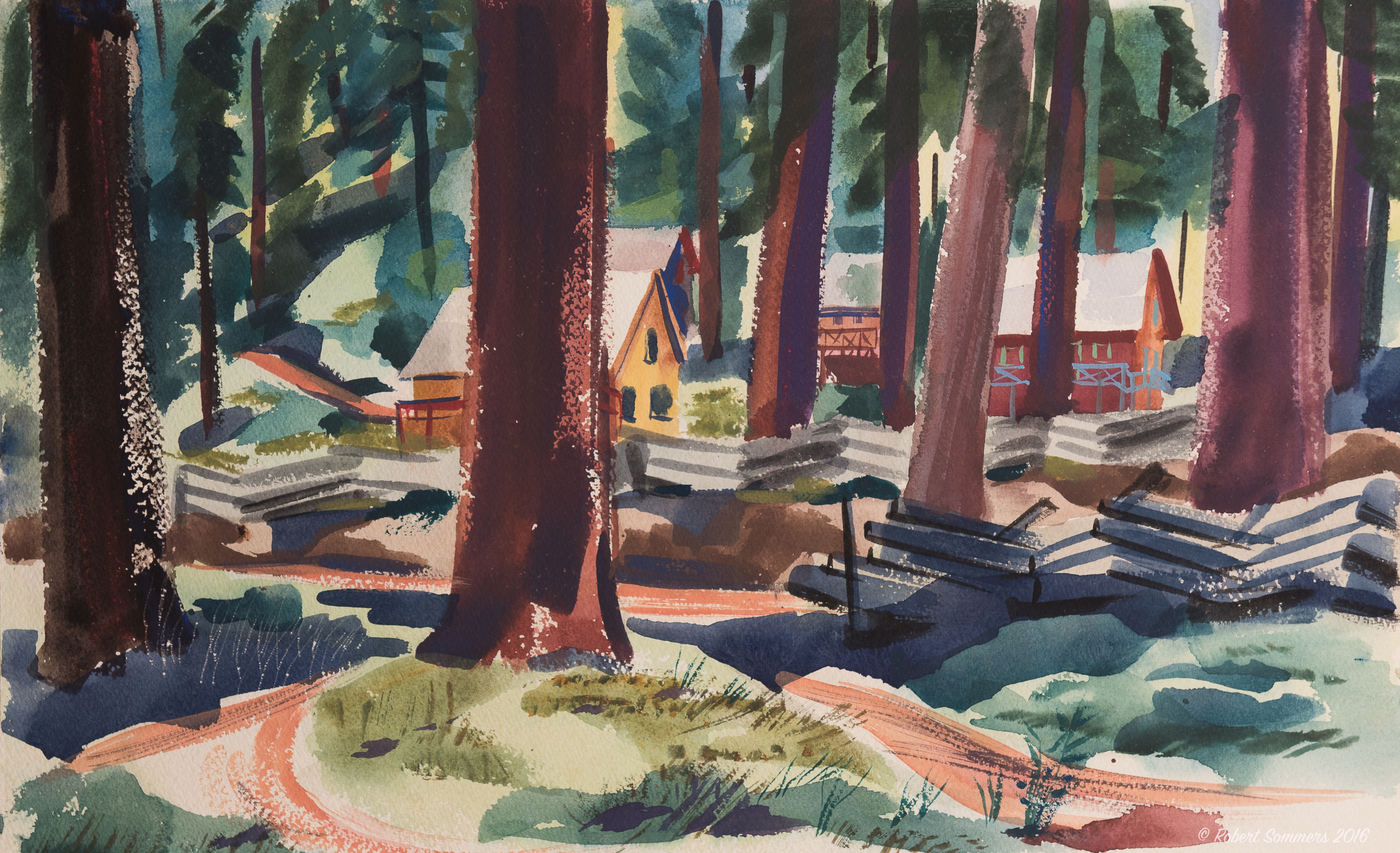 Cabins and conifers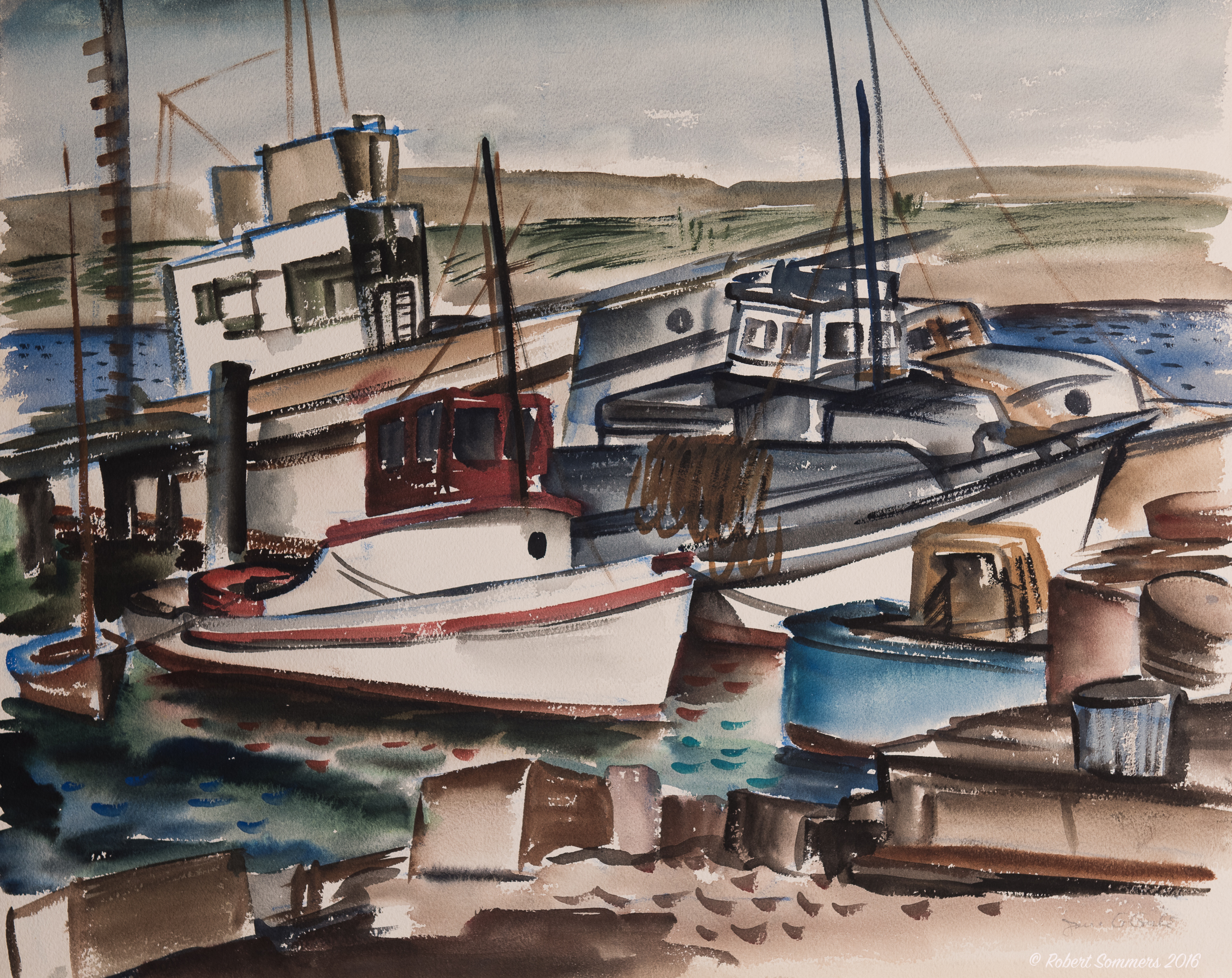 boat scene

cubist still life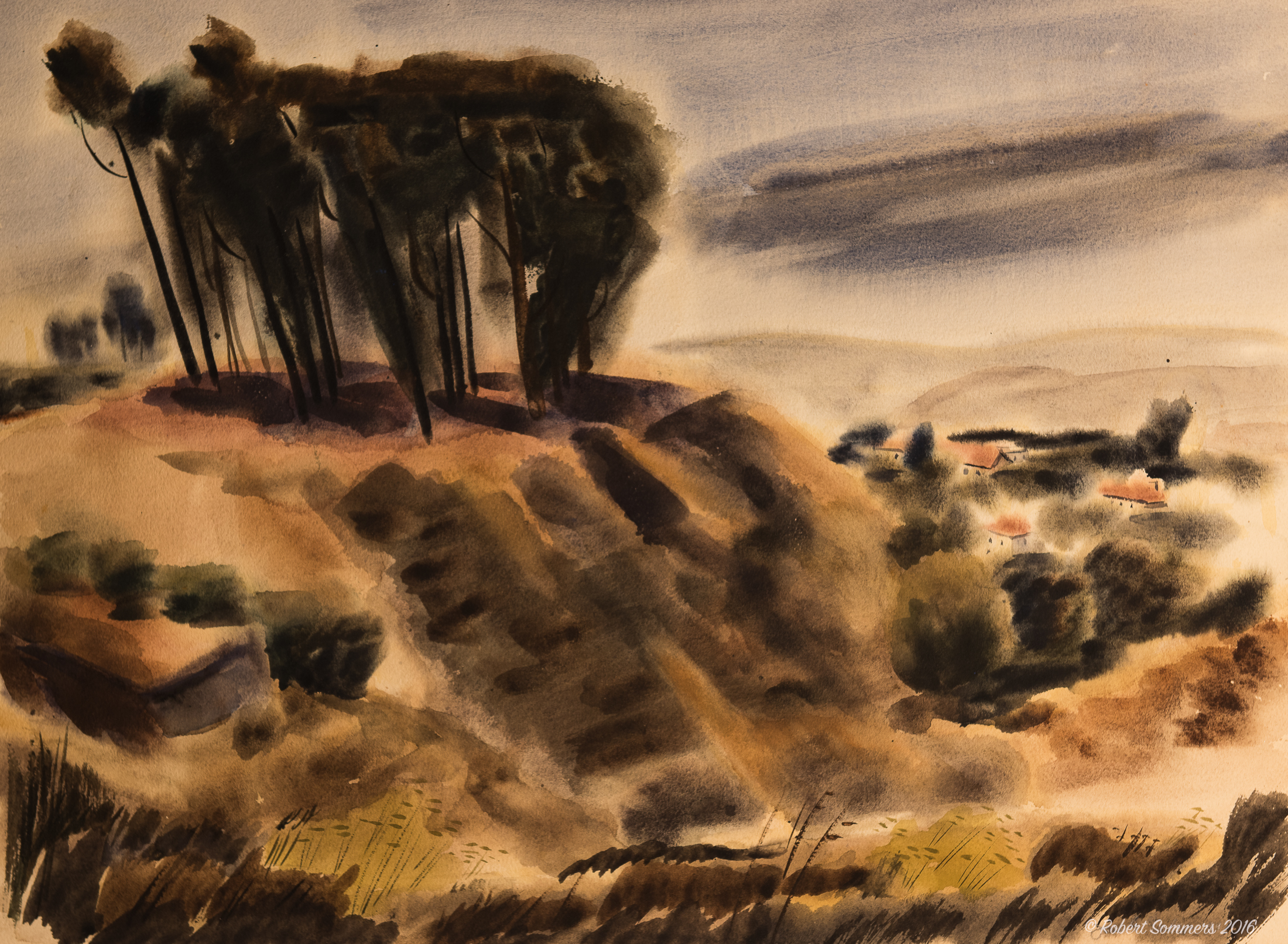 landscape #8
Born in Leipzig, Germany on July 18, 1898. Gale studied at Minneapolis School of Art, ASL in NYC, Columbia University, and with Hans Hofmann, Jean Charlot, and Dong Kingman. She taught art in Ohio and Florida until 1935. She then moved to California to continue teaching at Fresno State College for 24 years. She died in Perry, IA on March 5, 1987. Exh: Fresno Artists League, 1930s-1950s; Calif. WC Society, 1935-55; SFAA, 1940-51; Santa Barbara Museum, 1942; Calif. State Fairs, 1947-55. In: Newport (CA) High School.
Source:
Edan Hughes, "Artists in California, 1786-1940"
Who's Who in American Art 1956; Fresno Bee, 8-2-1987 (obituary).