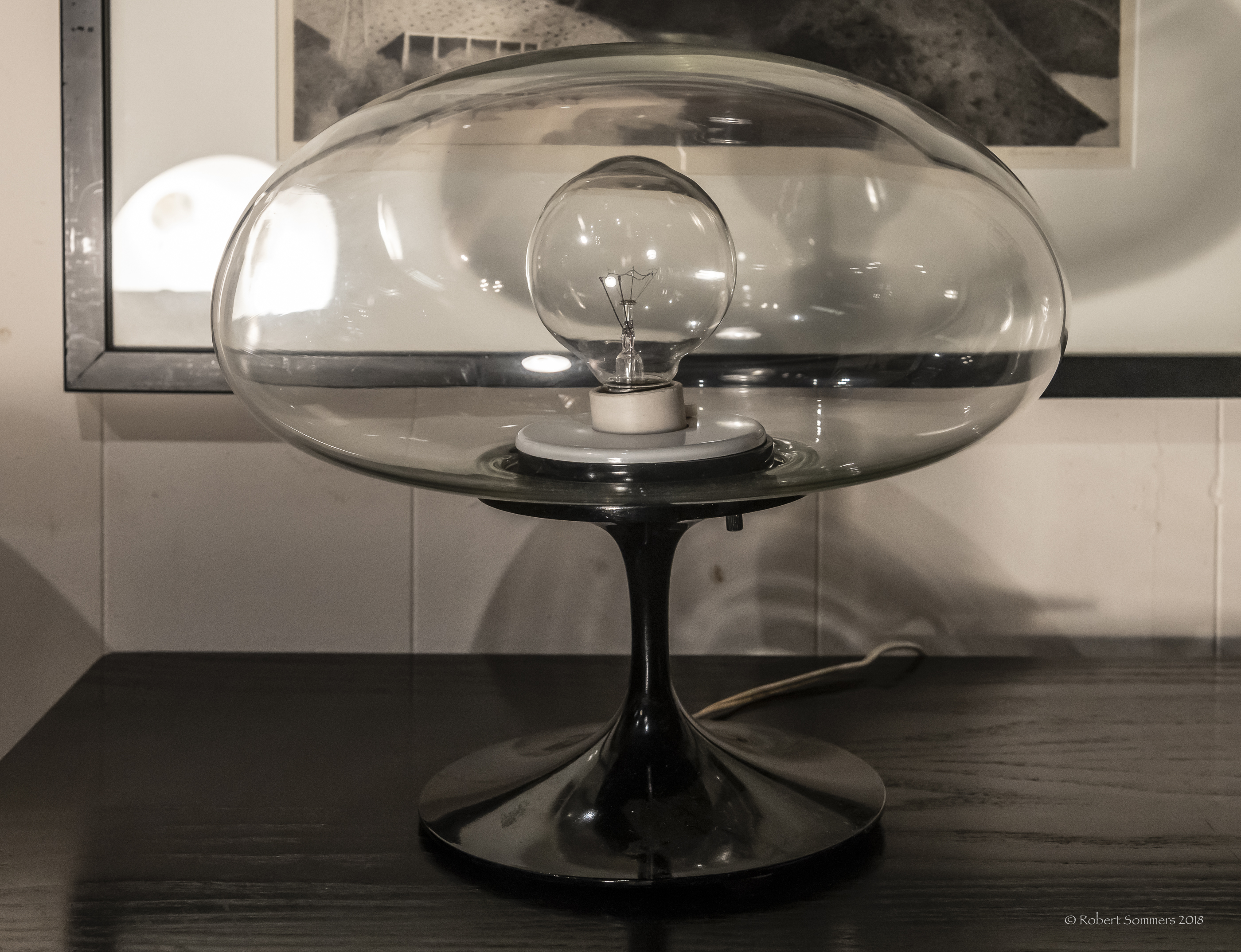 Stemlight modern table lamp by Design Line, El Segundo. Vintage, original wiring. 12″ tall. Rare clear shade.This mushroom lamp dates from the 1960's and was designed by Bill Curry. Original sticker on bottom  $375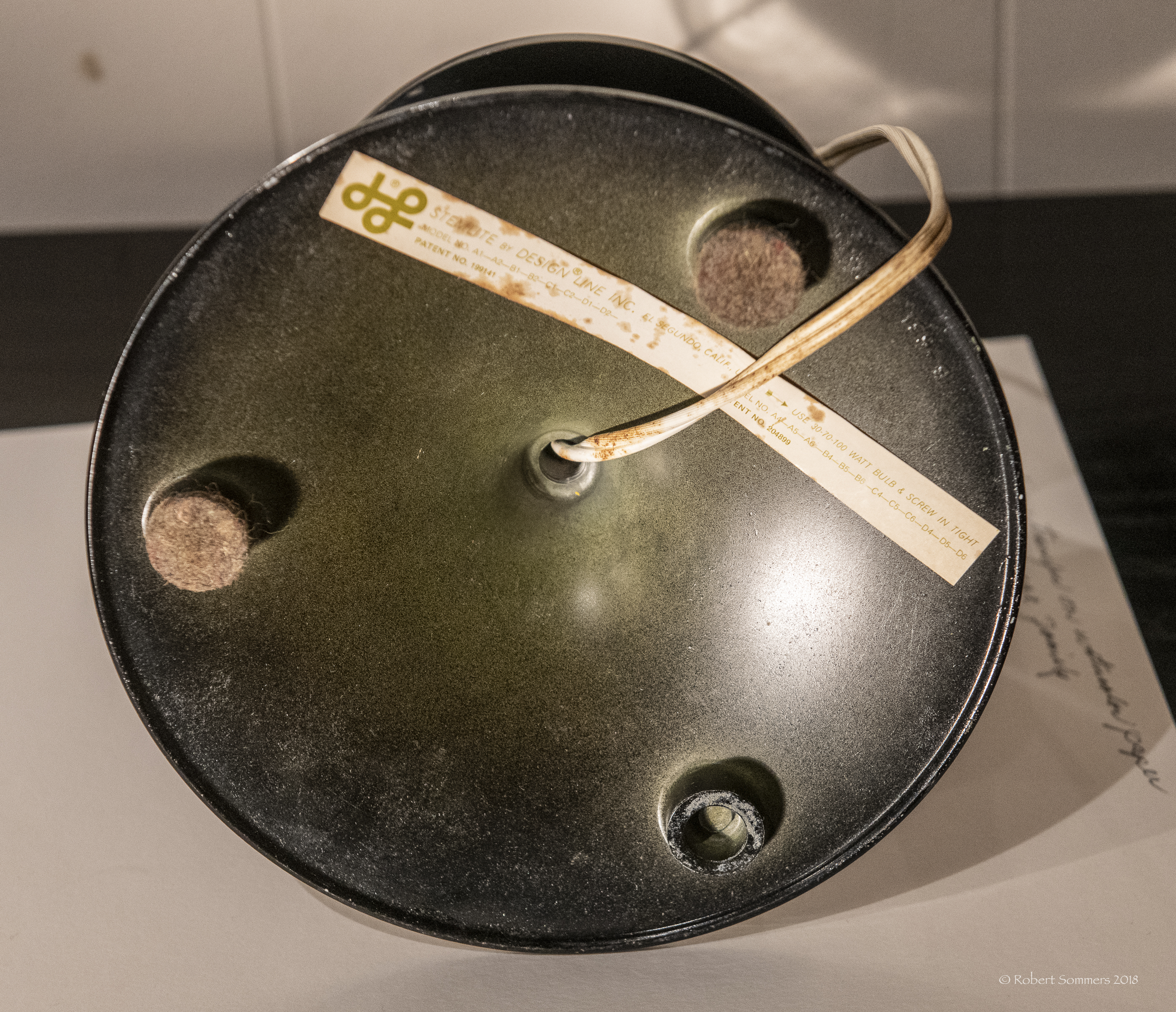 Handel marijuana lamp.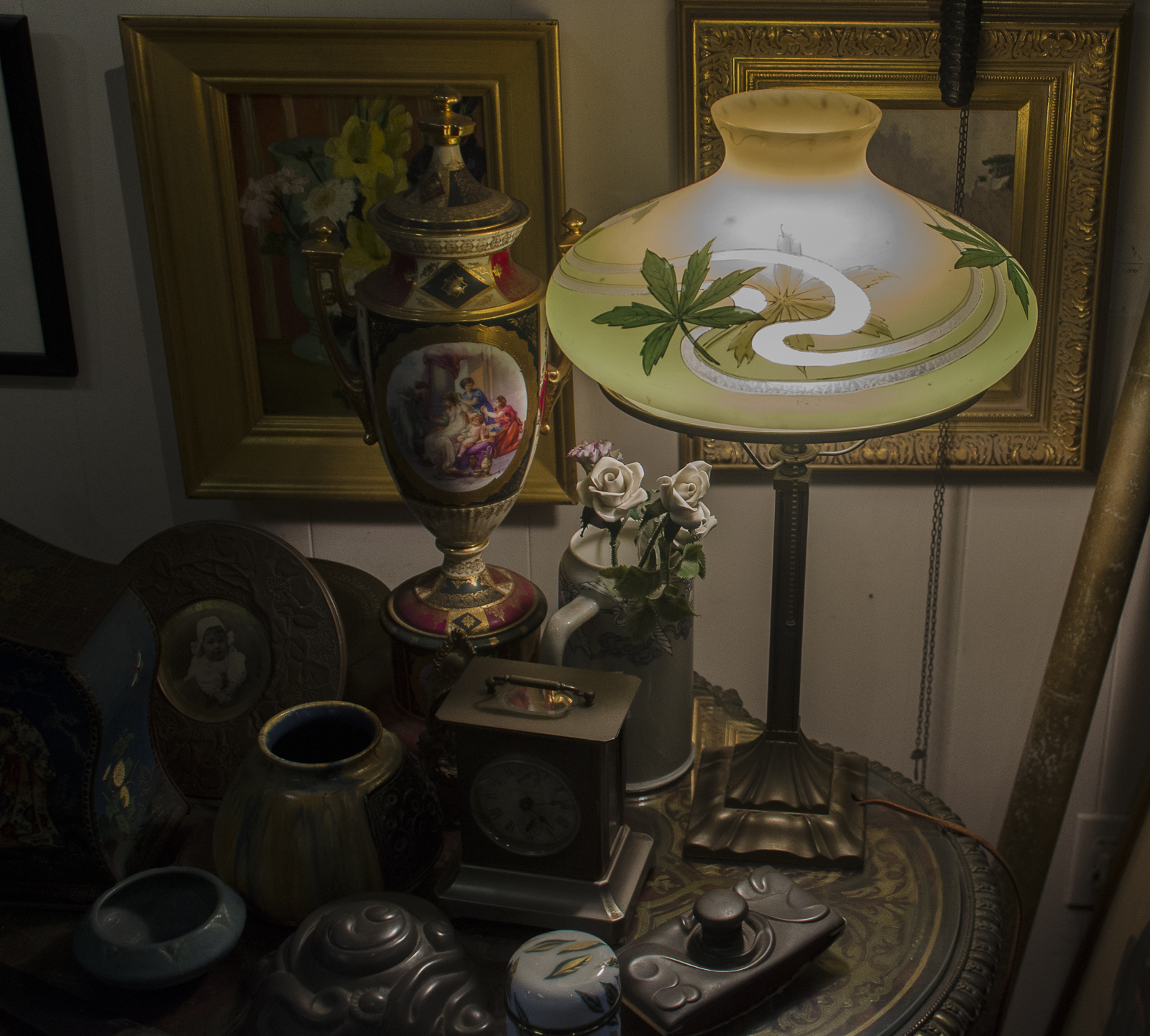 This is certainly one of the prizes in my collection. It is very rare and I have consulted with lighting experts, all who have never seen another.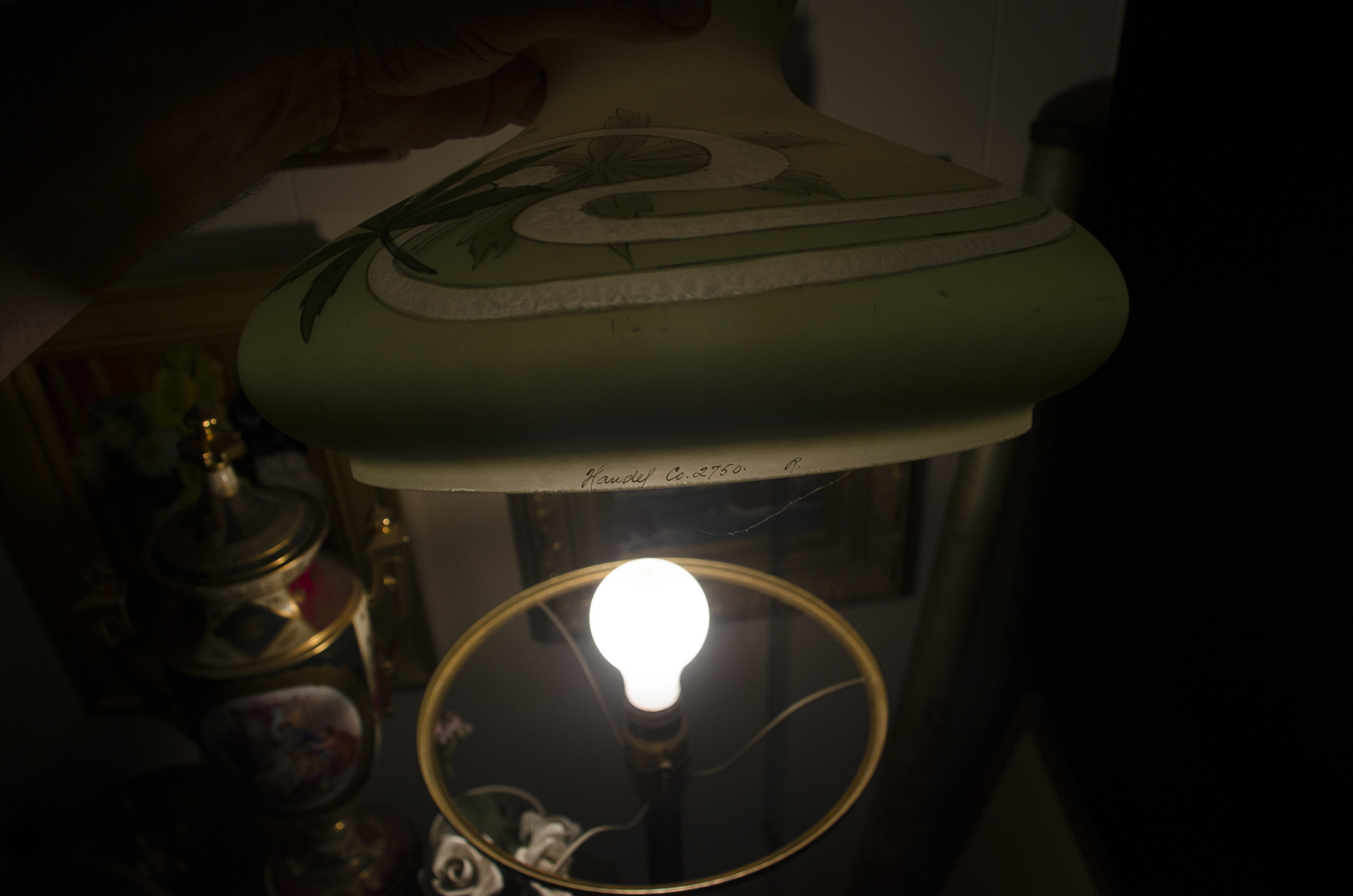 A Handel lamp in a marijuana and trailing smoke motif. Signed and numbered Handel Co. #2750 on rim with an r mark. 12″ shade, 20″ tall lamp.
This is a beautiful lamp with no flaws, circa 1920. It is the earliest use of marijuana as a floral embellishment that I have ever encountered.