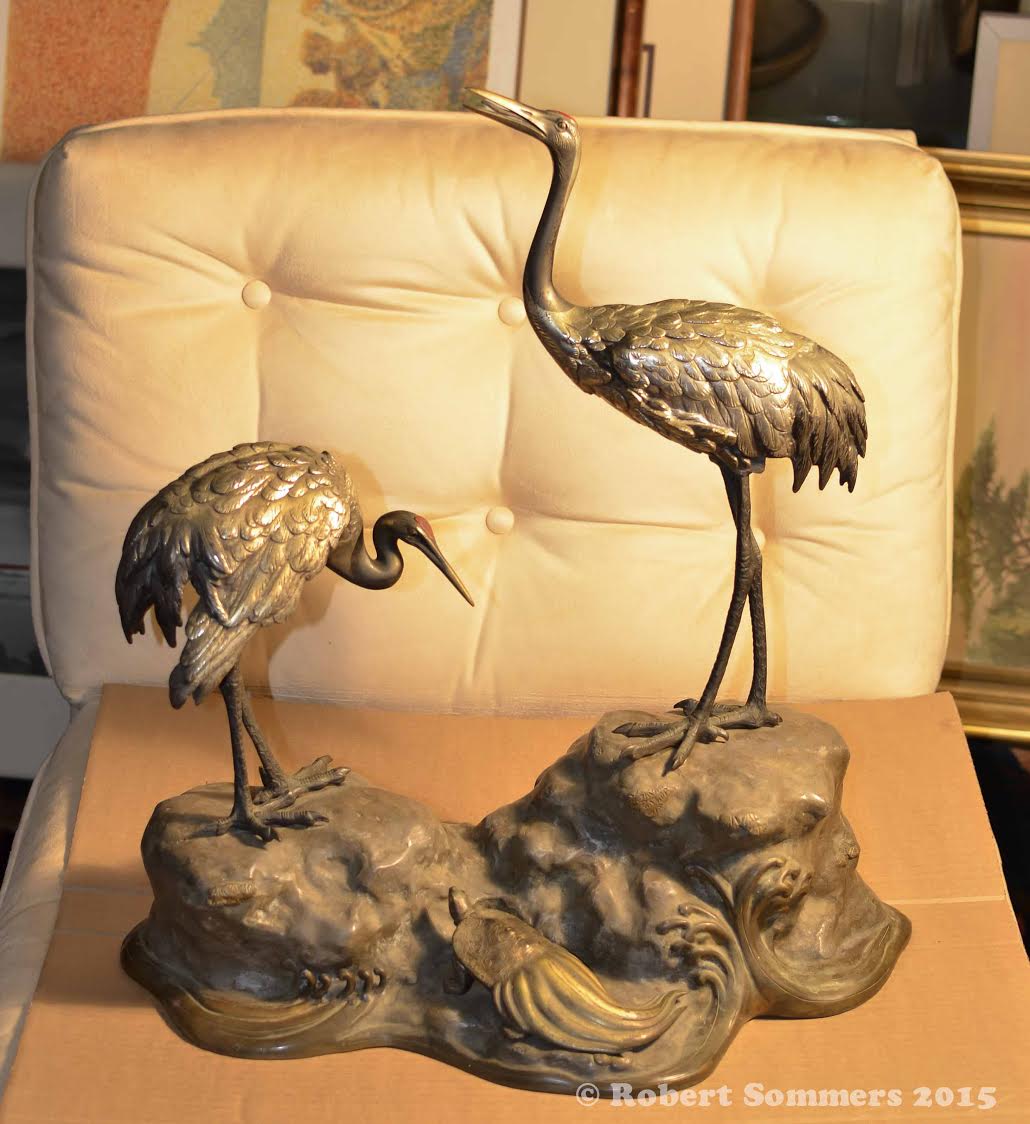 Early twentieth century Japanese bronze okimono with manchurian cranes tancho and minogame turtle. Purchased from Marshall Fields, Chicago in 1920's. Late mejii. Bears chinese pictographic chop marks. 20 x 14 x 22."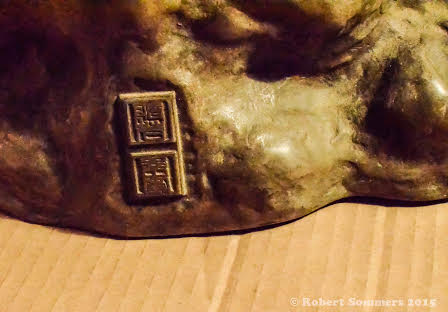 price on request
Orivit champagne bucket with foliate jugendstil decoration. Pewter, circa 1905. #2069 9″ tall. Excellent condition.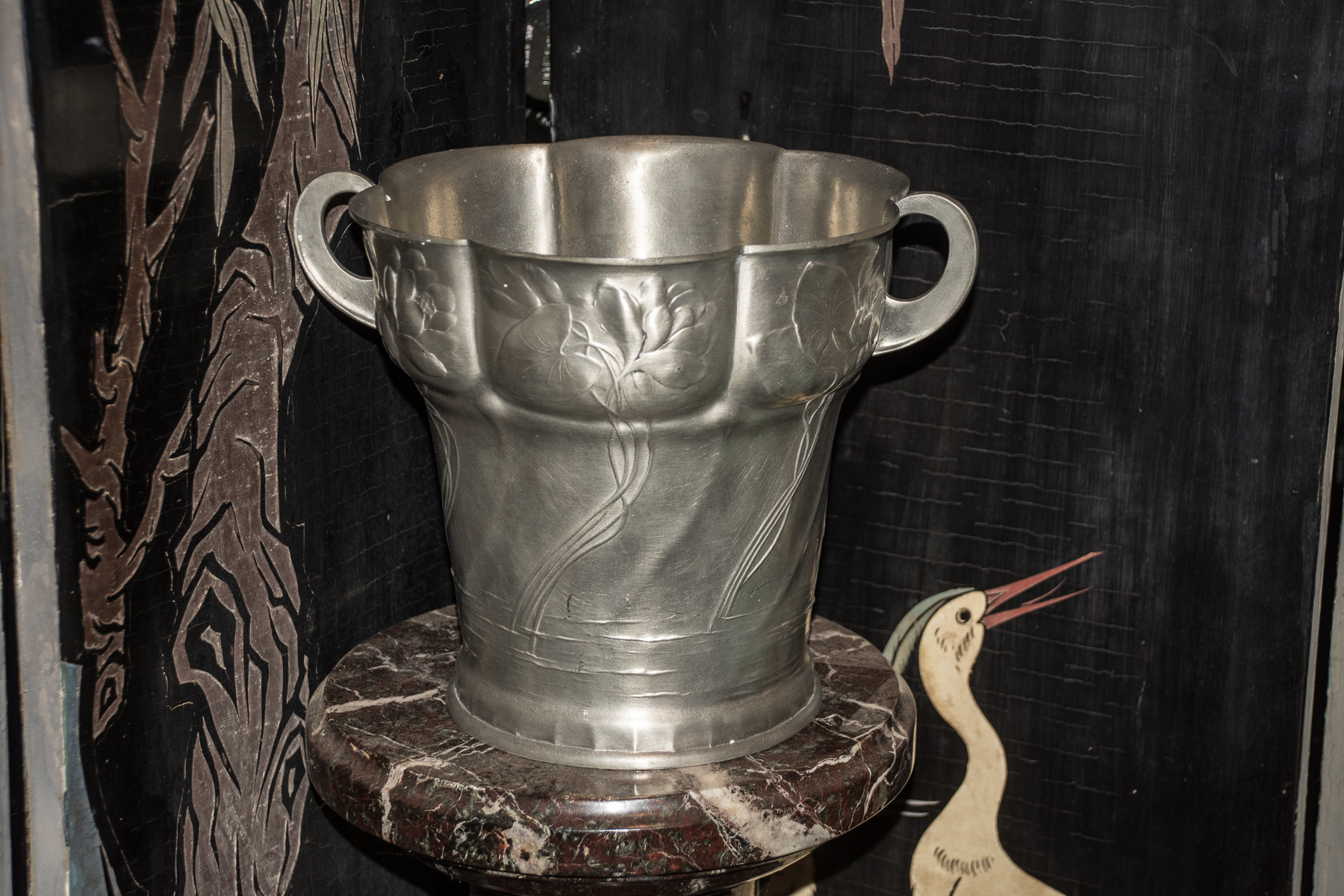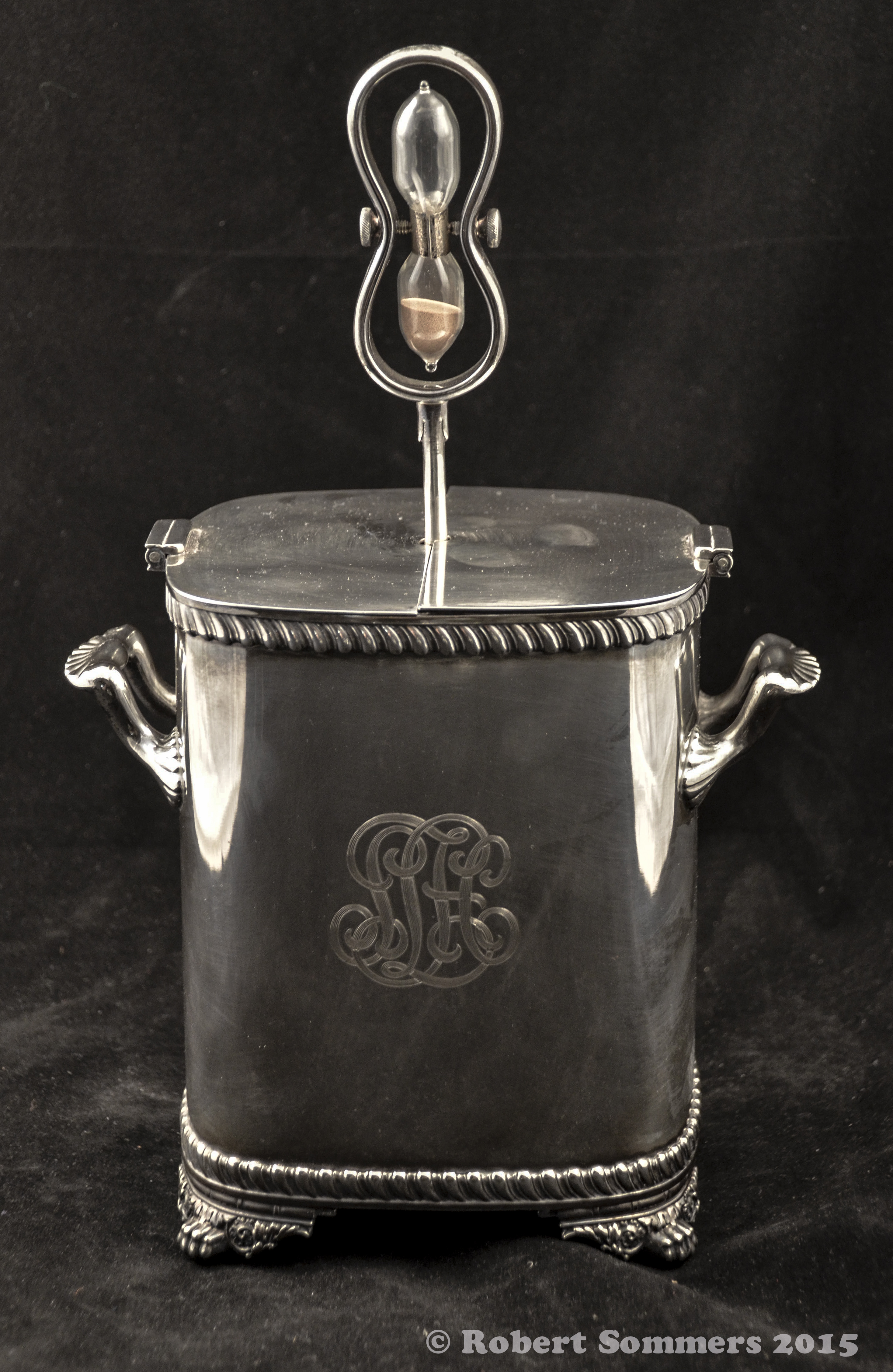 Tiffany and Co. Egg Coddler. Silver Plate. I have never seen another one like this. Date mark post 1907 # 2386 Approx. 12 x 8 x 4&1/2″. One very small dimple to top. Monogrammed. $1400
A covered dinanderie mixed metal bowl by Paul Louis Mergier (1891-1986) for Evolution. 8″ diameter x 3&1/2″. Bone handle, copper body with silver inlay. Signed with Mergier's cipher on bottom, with evolution descending triangles. Dated 10/15/34 sold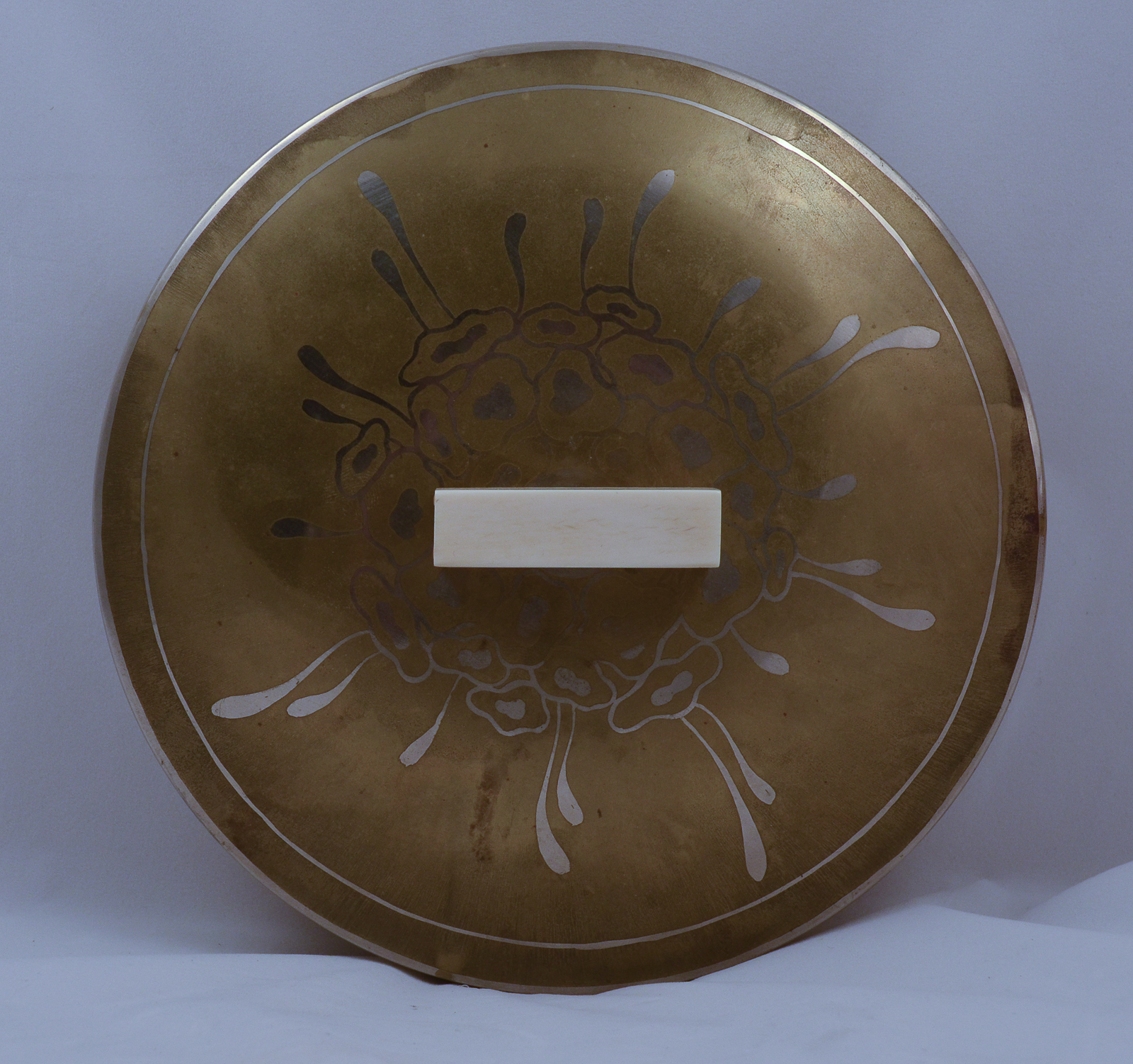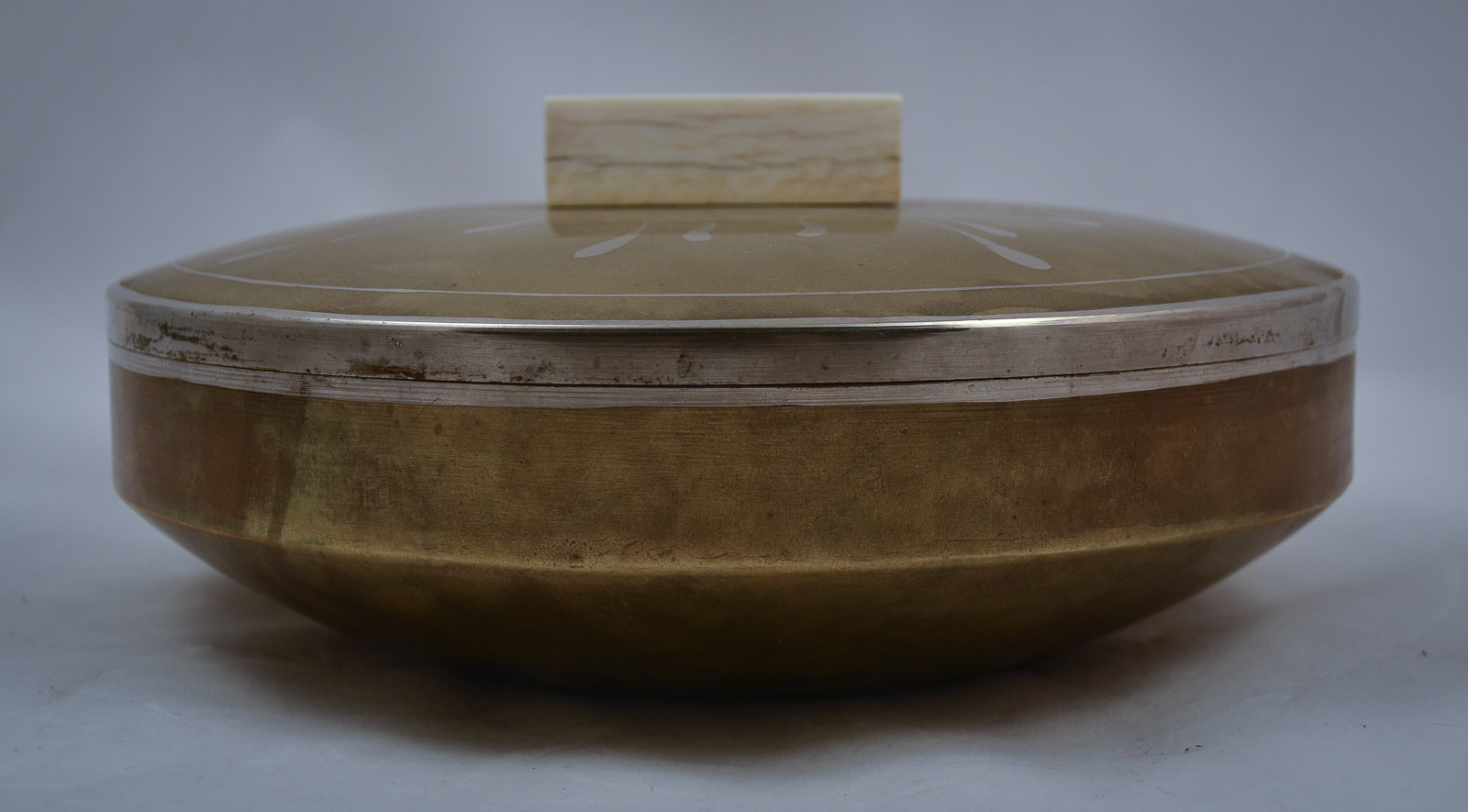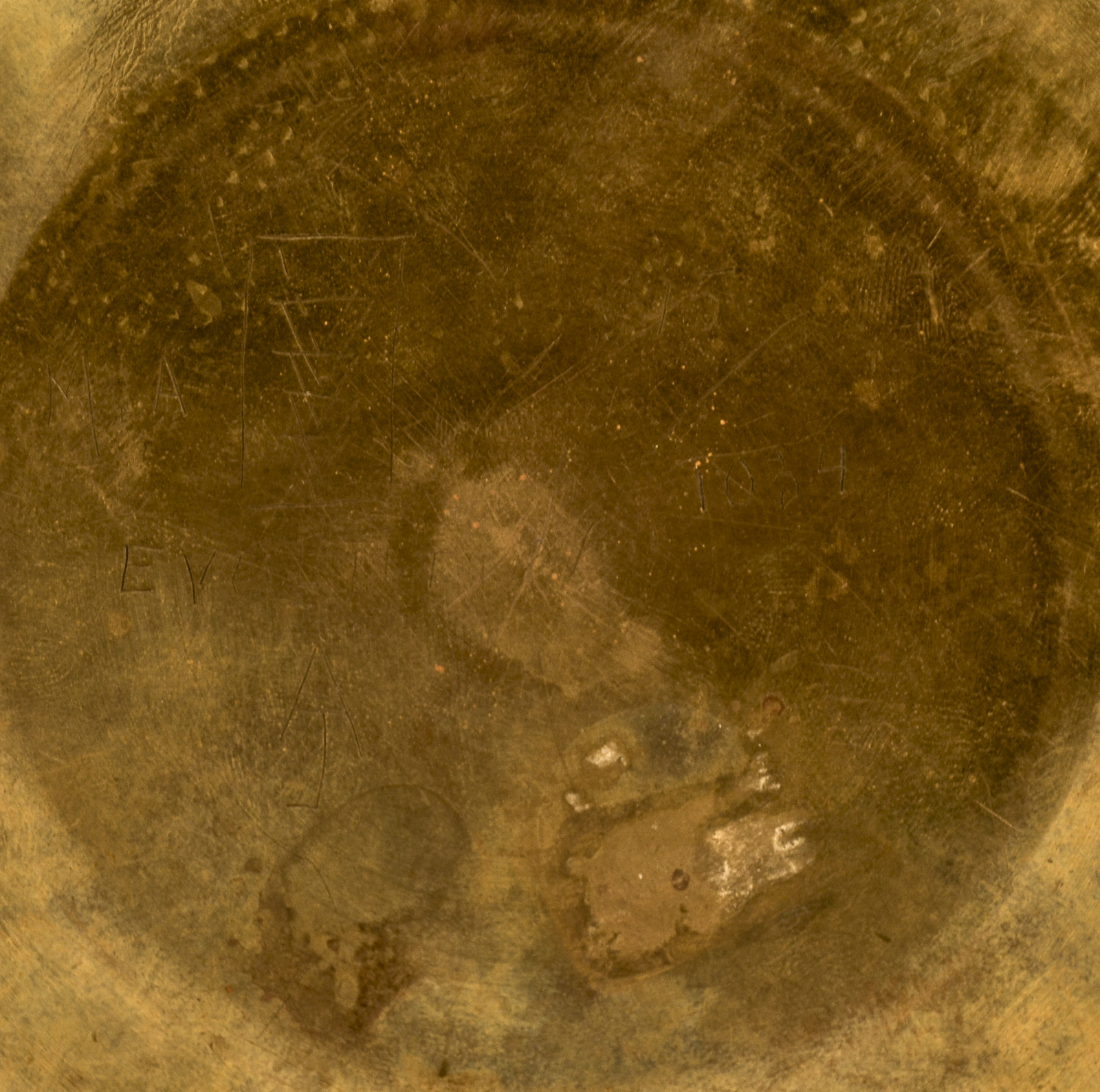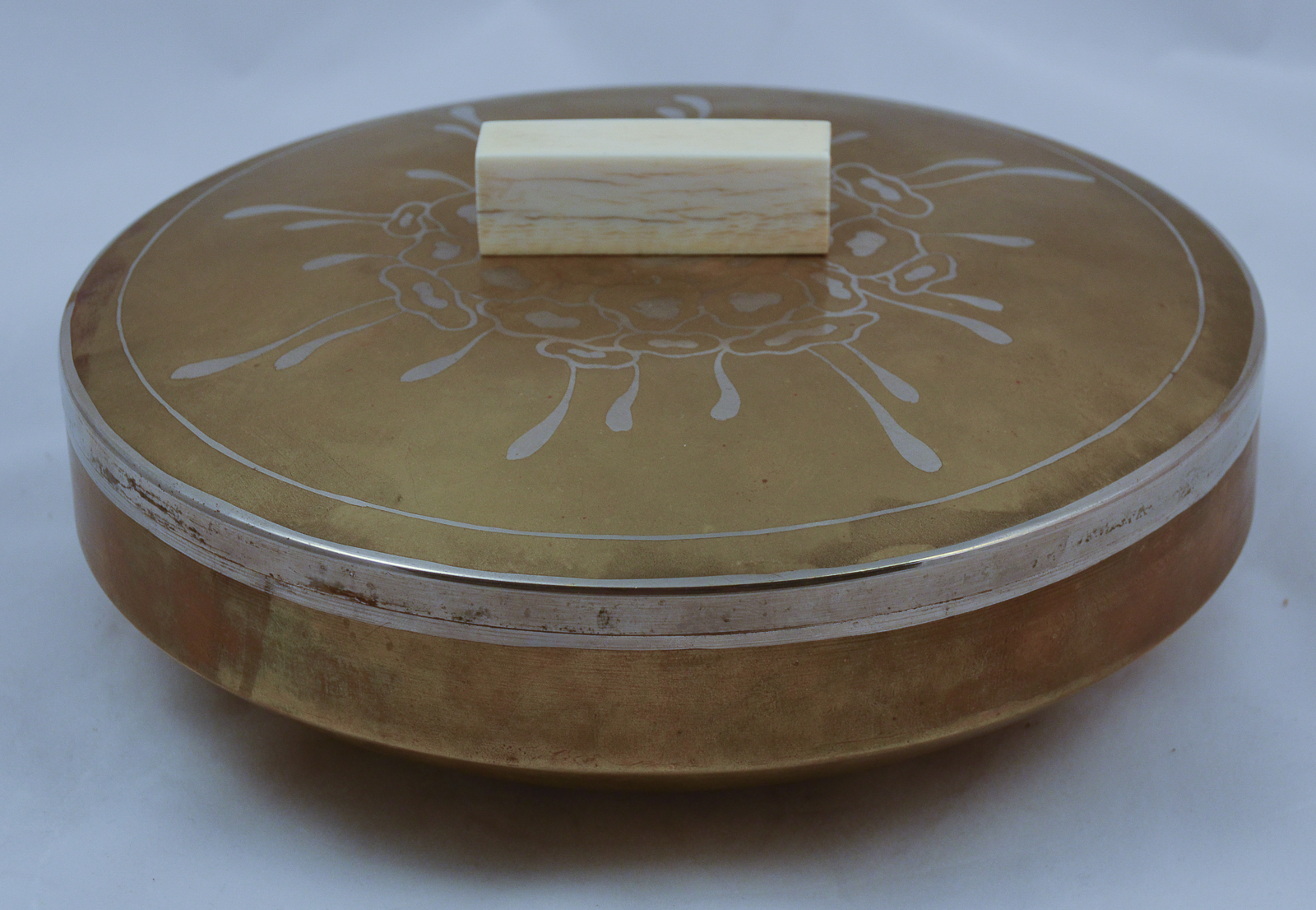 Swid Powell silver plate and stainless steel steak carving set, circa 1992, designed by Robert Venturi and made by Reed and Barton – 12 & 1/2″ Fork 9 & 3/4″ $475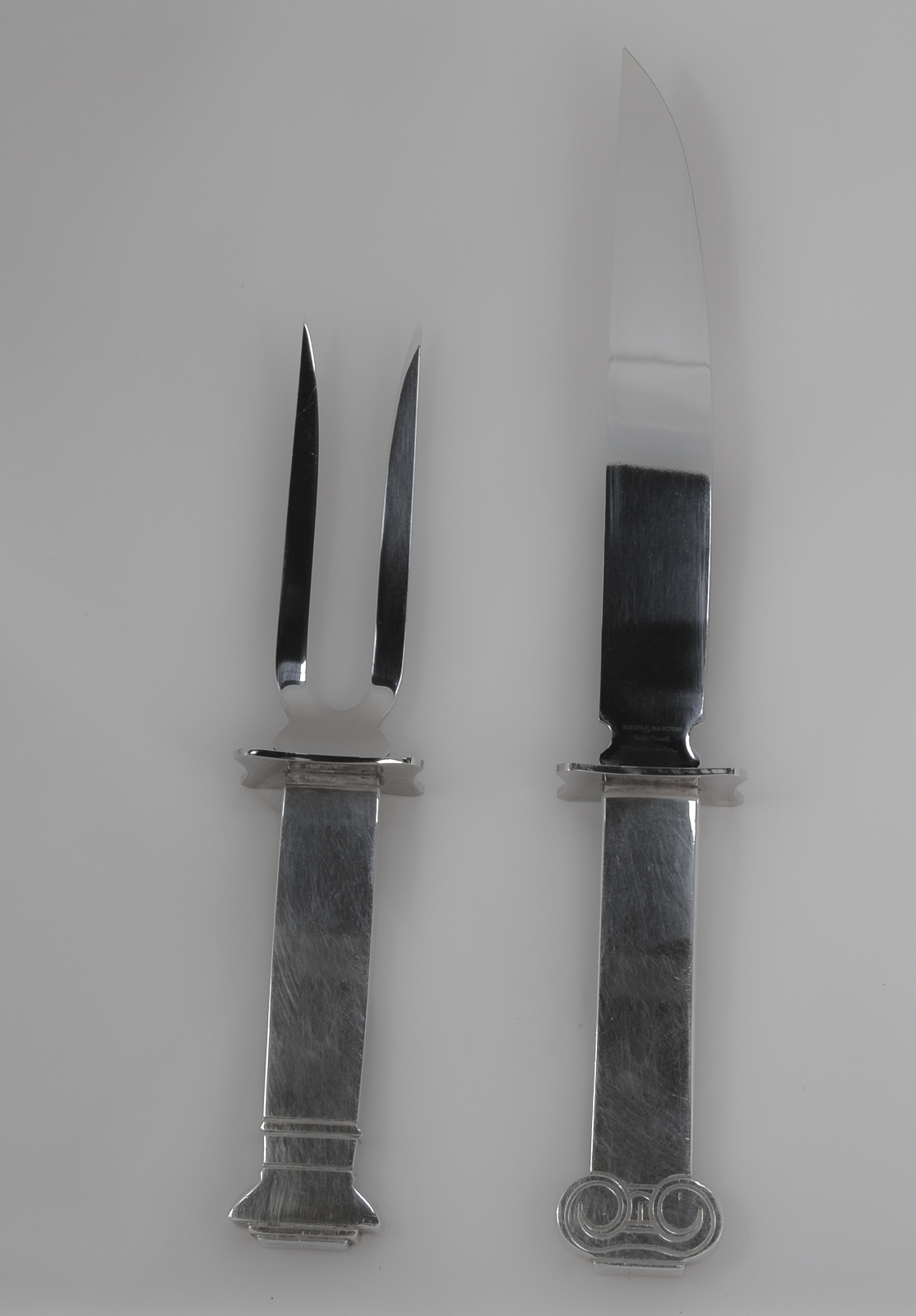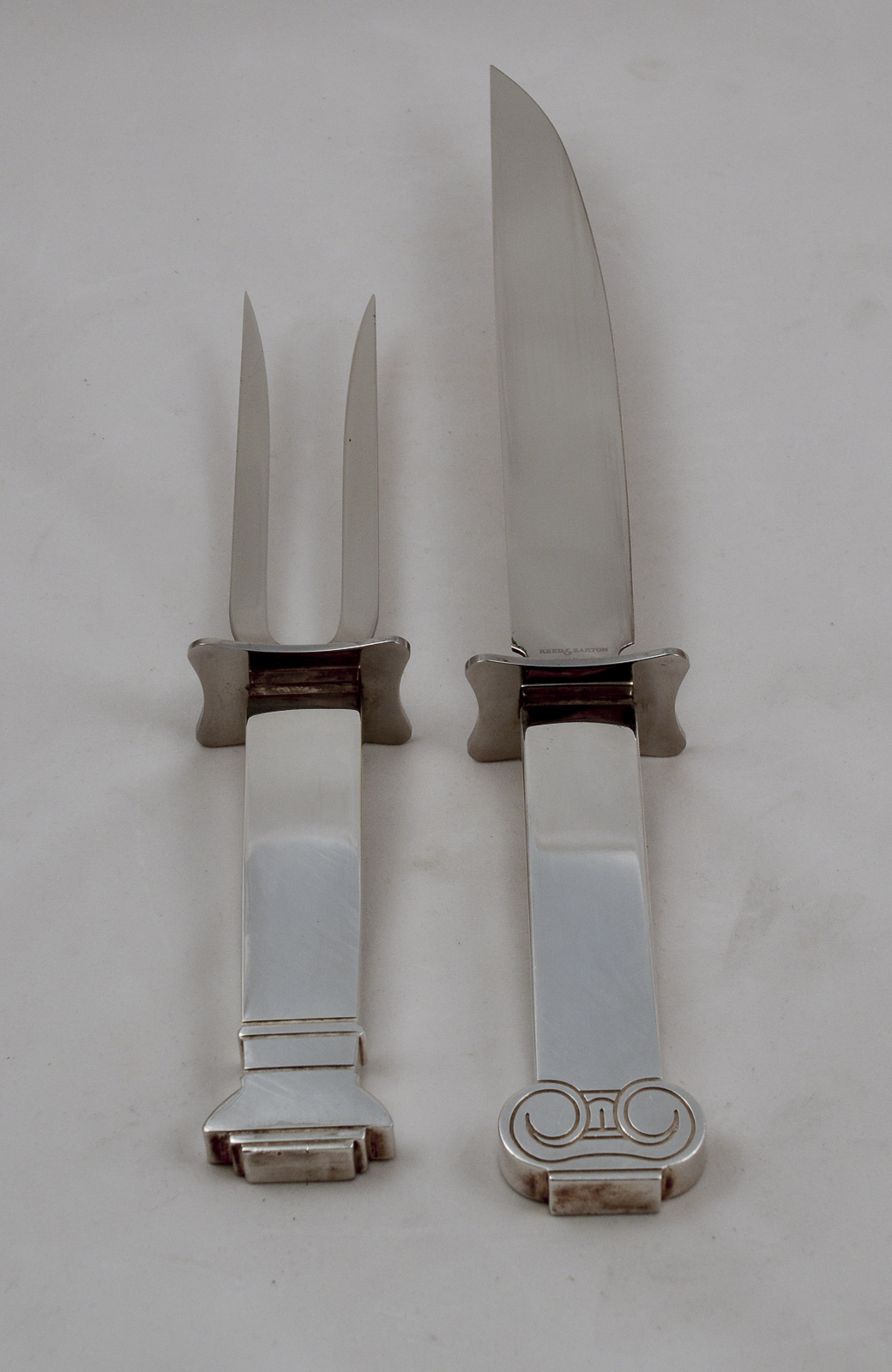 Liberty and Co. claret jug – designed by David Veasey, number 264, 14″ tall, pewter and Powell glass, signed tudric on bottom. Circa 1902-1905.
This wonderful piece is a bit of an enigma. A similar piece brought $6300 at Christies last year. That piece had the usual cockscomb lid. This jug doesn't have the lid but also doesn't appear to have ever had one.
I remember reading that there were several versions of this form and that it was shown at exhibition. Perhaps this is a variant, it may have in fact once had a lid. Or perhaps not. BTW, I have seen the designer's name spelled both Veazey and Veasey and he was apparently affectionately known as the tramp. $2200
A 13&1/2″ WMF secessionist ewer – glass and polished pewter, marked WMF. This is a very unusual claret jug for WMF (Wurttembergische Metallwarenfabrik). I am not sure of the designer but I have looked at many ewers from this company and have never seen another with a similar foliate design. Very sinewy, handle reminiscent of Friedrich Adler's work. Circa 1906. p.o.r.