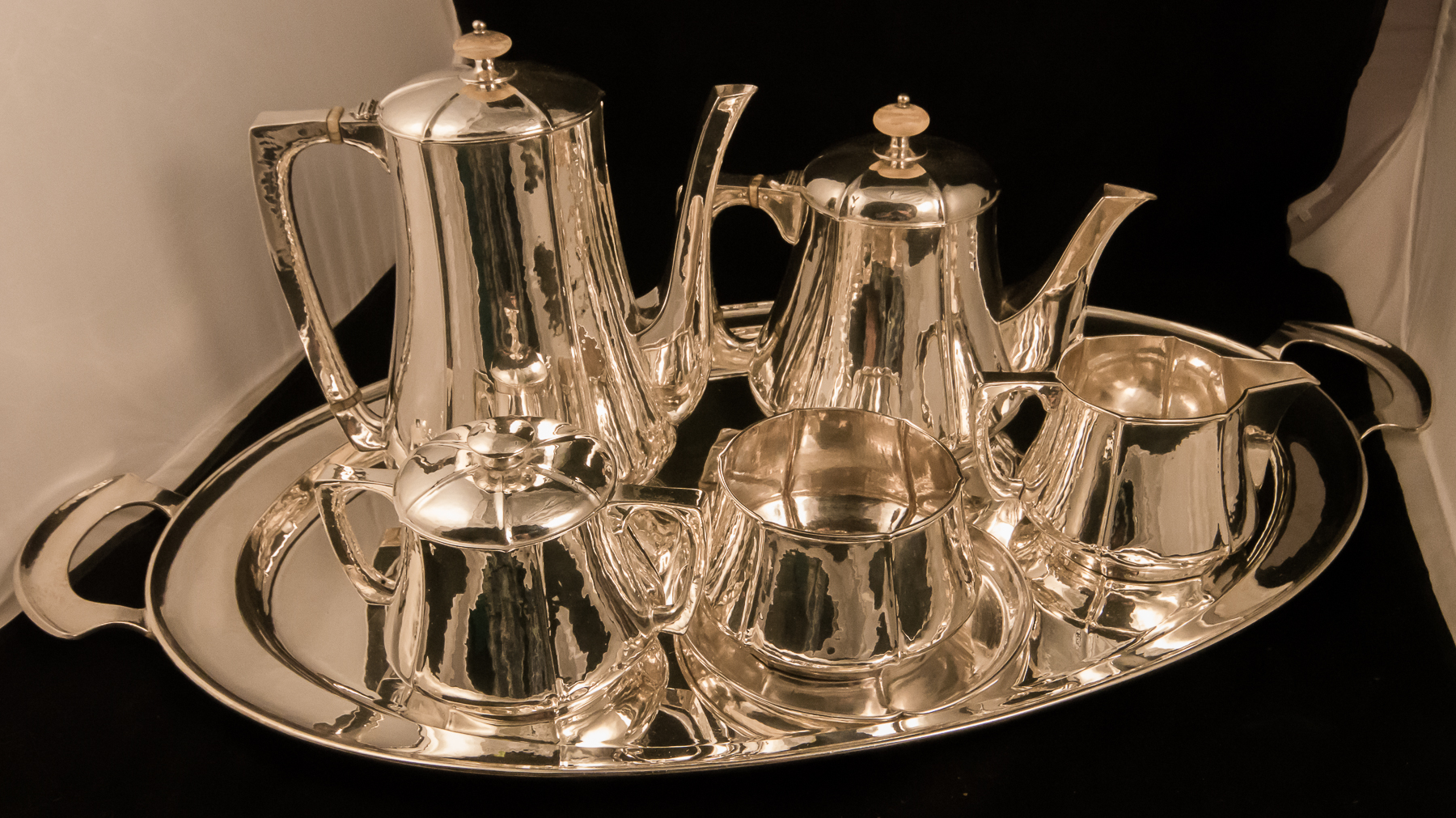 An exquisite Kalo sterling silver coffee and tea service circa 1916. Seven piece including 24″ tray. Hand wrought Chicago and New York mark. sold
This is an important Edwardian english sterling silver drinking vessel made by George Nathan and Ridley Hayes of Chester, England in 1900. It is called the Vaphio cup and is modeled after a discovery made in Laconia Greece in 1889 of an identical gold Mycenaean or Minoan cup from 1400 b.c., 5″ across, 3″ tall,  64g. sold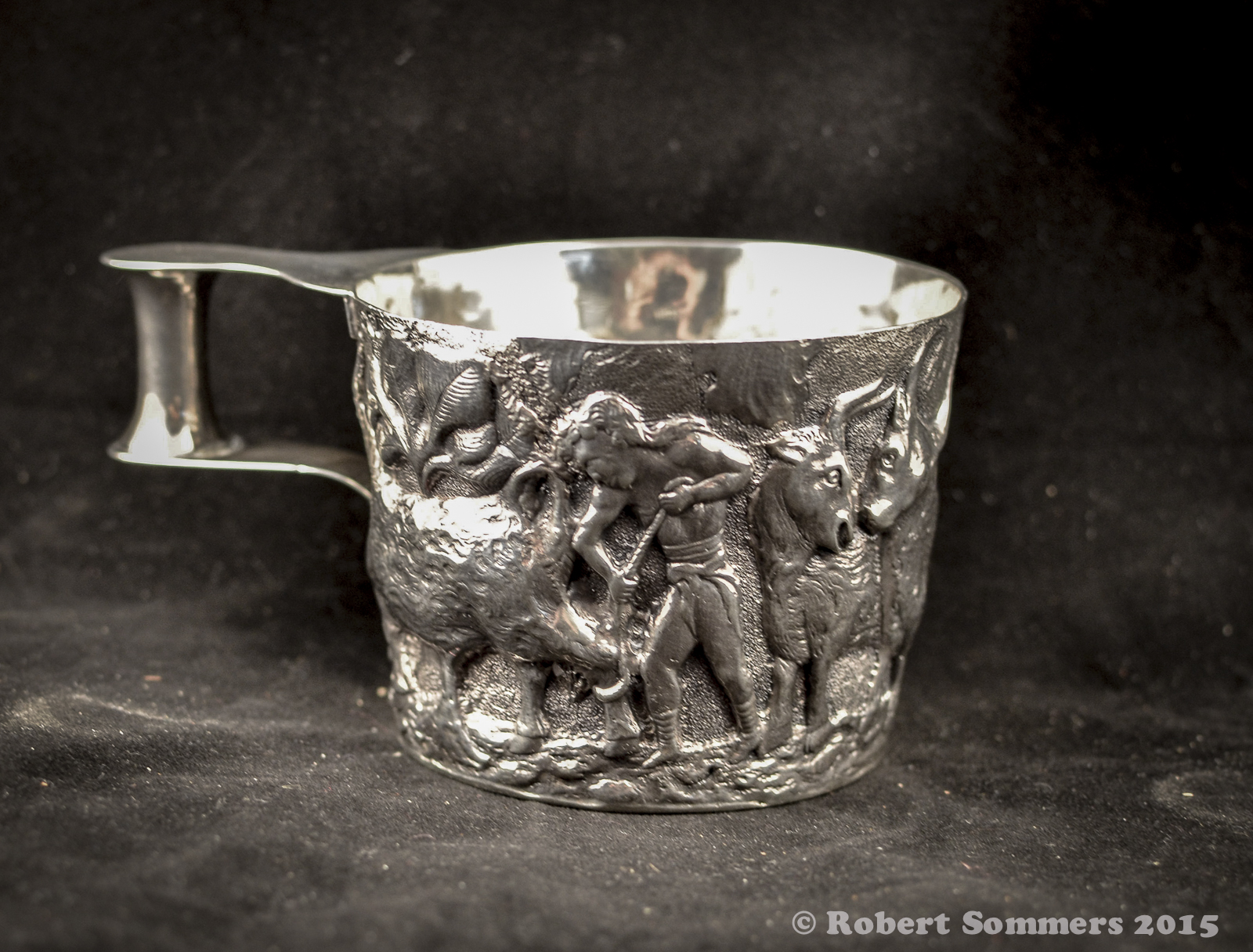 Nathan and his partner made several of these vessels after the discovery of the original pair, this is by far the earliest example I have ever seen, made some 11 years after the excavation.
This is a sterling flatware service for six in Shreve of San Francisco's 1904 pattern called antique hand hammered. There are 36 pieces in the set including three serving pieces. Only set I have ever seen with a cutout. Beautiful plenishing, not overpolished , feels great in your hand. Price sold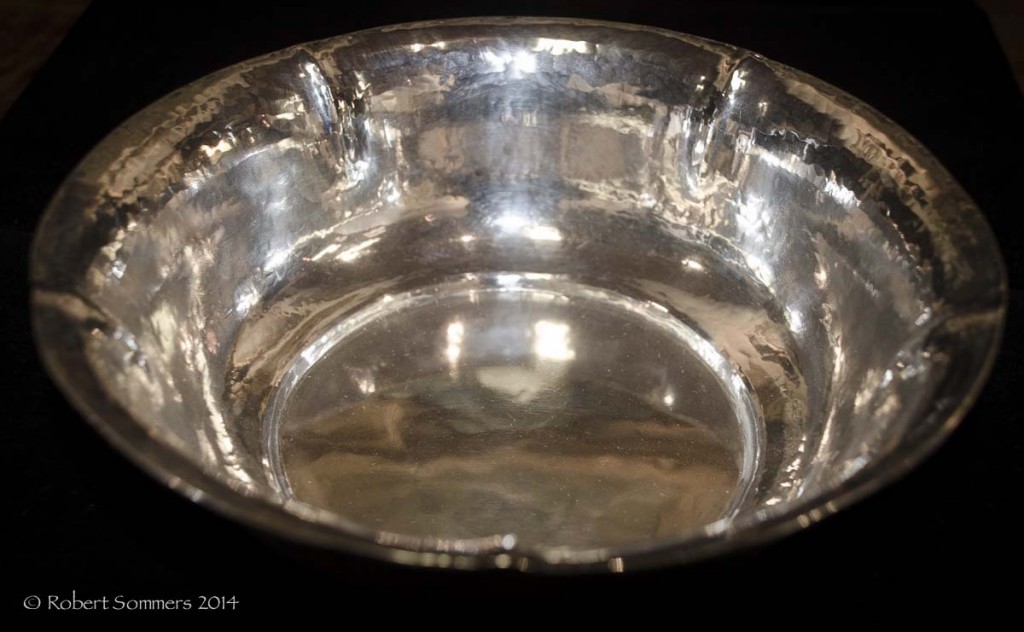 This is the finest arts and crafts bowl I have ever had the privilege of selling, or seeing and holding for that matter. Perfectly executed with a velvety sheen. Made by the shop of Anna Eicher in Park Ridge, IL, her husband was former production manager for Kalo in Chicago. Anna (Asta) Eicher was a Dane and her story is one of the most tragic you will ever encounter. 8 &1/2″ across at the rim, this bowl weighs over 520 grams. It is not spot hammered but instead was brought up to its current sumptuous state by hammering a heavy single sheet of sterling. Marked sterling, hand wrought 271 with Eicher' glyph. Her work rarely comes to market. sold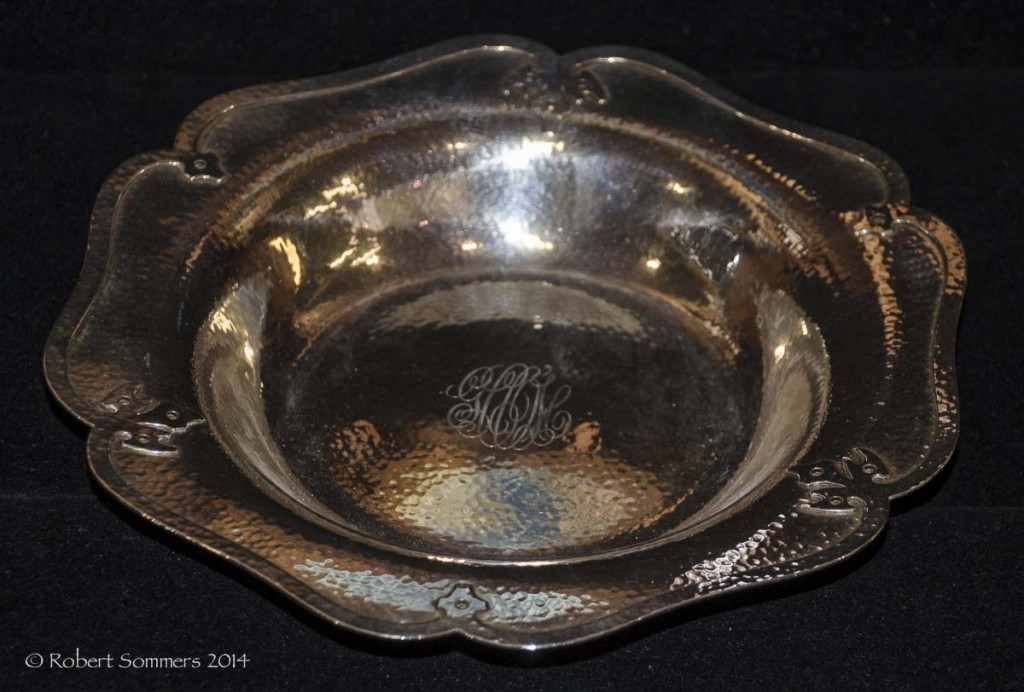 This Shreve 14th century sterling silver low bowl has exquisite hammering throughout the top surface. It measures 9″ in diameter. marked. sold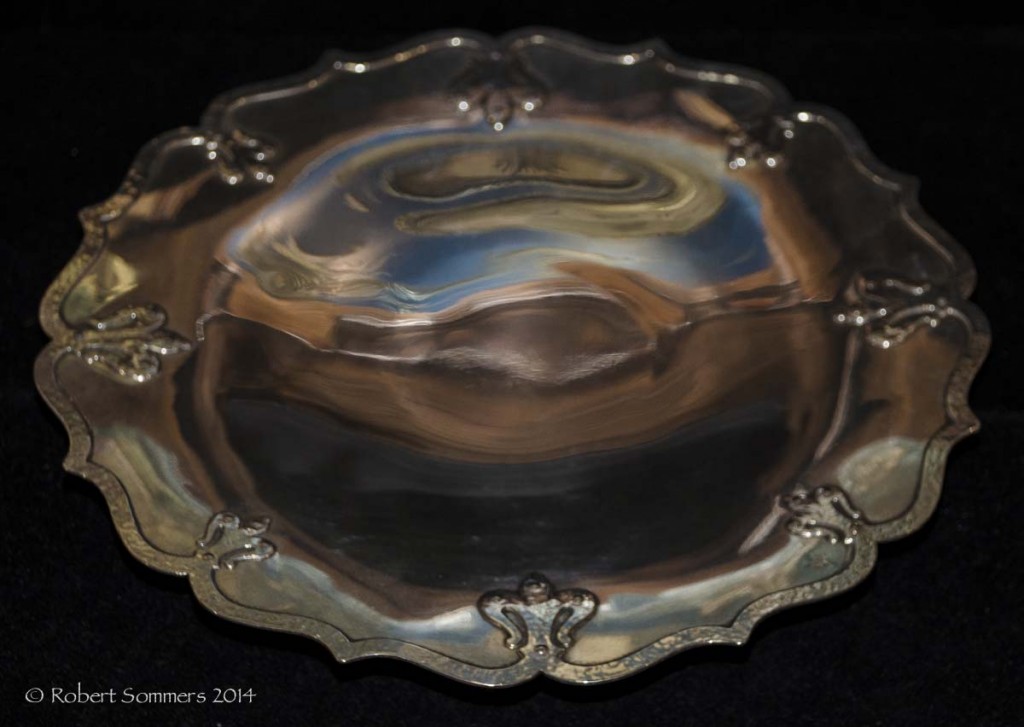 Shreve San Francisco 14th Century pattern 10&3/4″ sterling silver low bowl. This is an unusual bowl that shows the rare variant fleur de lis pattern of Shreve's famous strapped 14th century pattern. Hammering to strap work. Marked. sold

Arthur Stone Sterling Silver Salad Set – This is a beautiful large serving set, approx. 11&1/2″ stem to stern. A sea serpent twined around Neptune's staff is depicted on the handle. The fork and spoon weigh 102 and 106g respectively. Marked verso with B for maker, George Porter Blanchard. Circa 1906-1910 Price – sold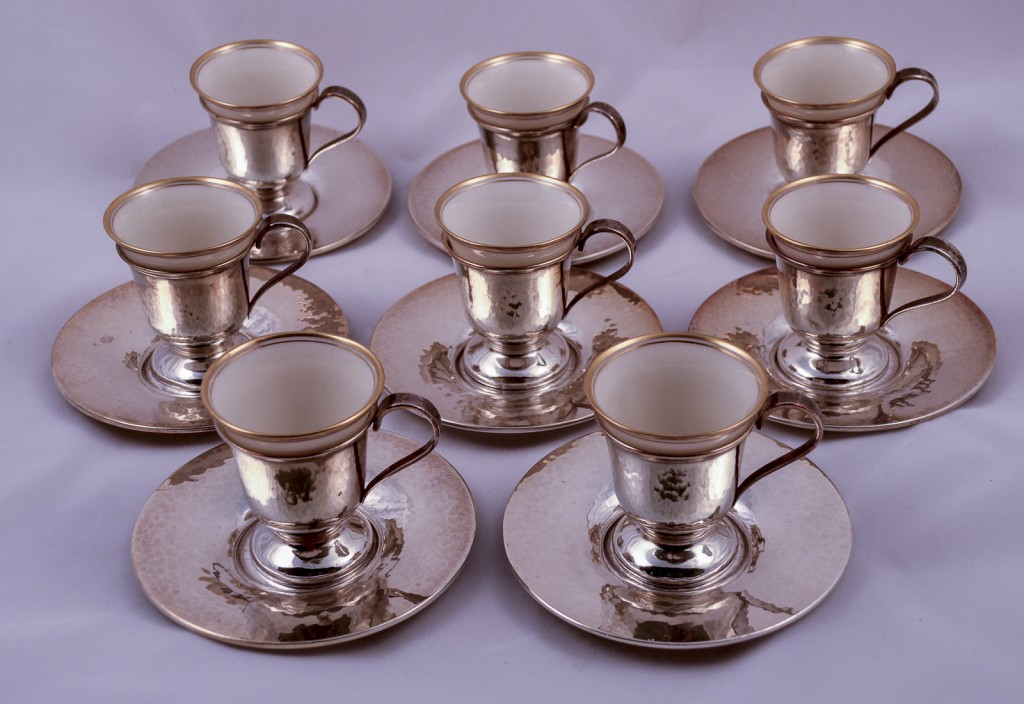 Clemens Friedell (1872-1963) Hammered Sterling Silver demitasse set. Service for eight with original porcelain Lenox inserts. Signed Sterling – Clemens Friedell, Pasadena
A lovely set by one of America's greatest craftsman silversmiths. Wonderful even and consistent hammering. MInt, could use a light polish.  sold

Friedell was a titan in American silversmithing having worked on the Martelé line for Gorham for seven years. He also designed and crafted the Tournament of Roses trophies and they are singular in their beauty and craftsmanship. A remarkable chaser, he was reputably the Wrigley's personal silversmith and known for his monumental commission for Los Angeles beer magnate Eddie Maier, a hundred plus piece dinner service. Born in California, Friedell learned his craft in Vienna.