Karl Springer Magnifier – Polished brass and chrome  approx. 9 & 1/2″ x 10 & 1/2″ x 3″ $4800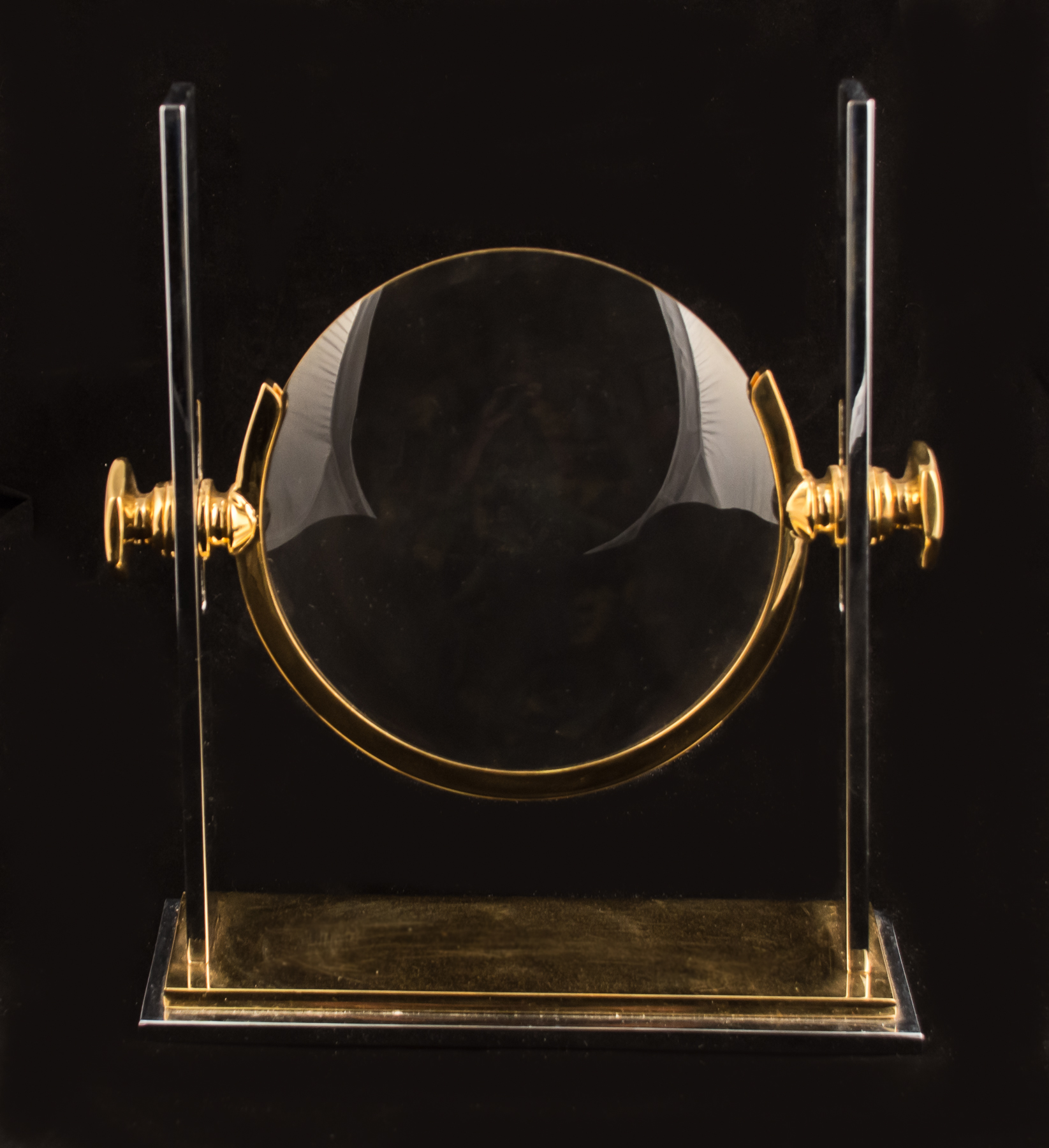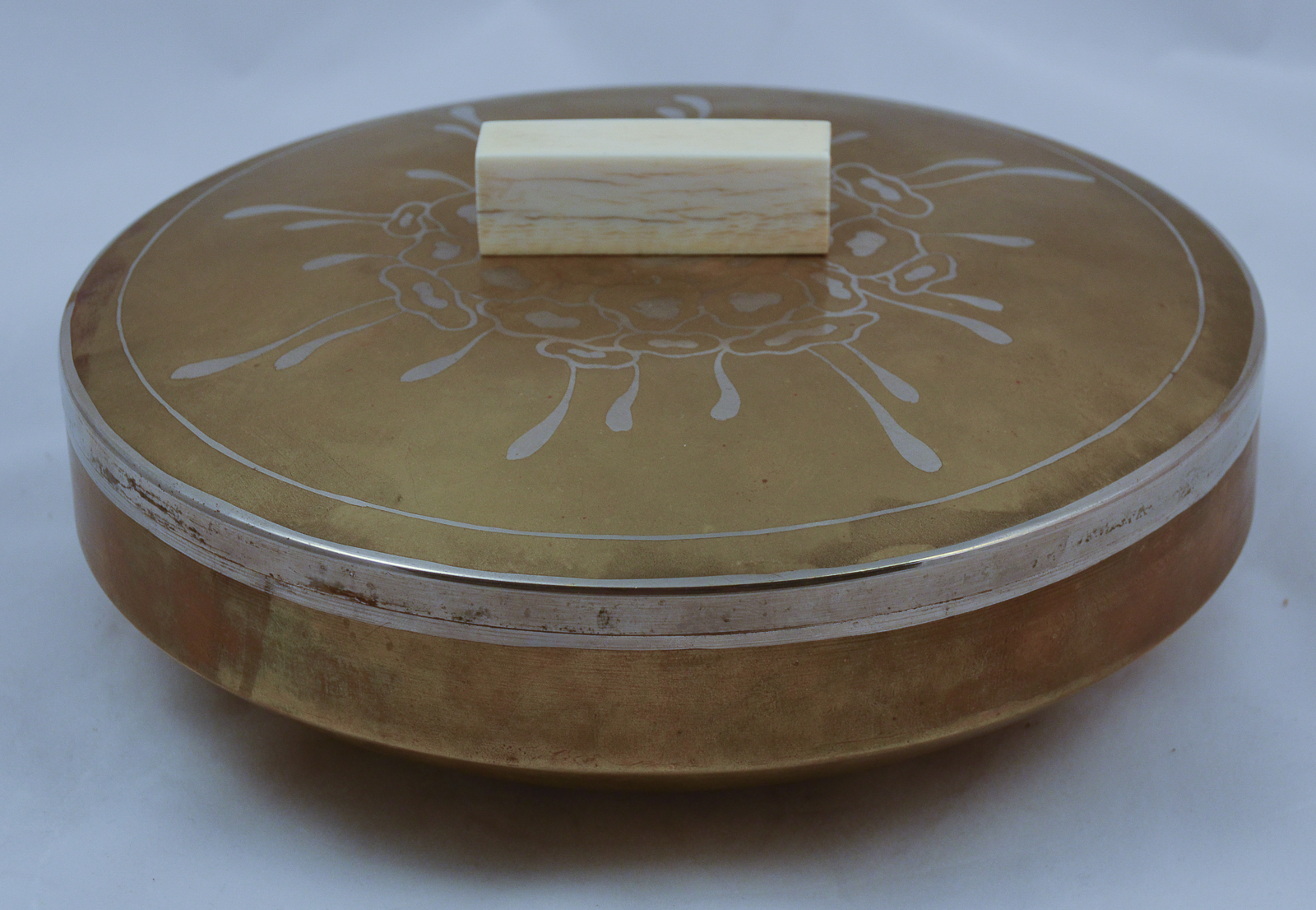 A covered dinanderie mixed metal bowl by Paul Louis Mergier (1891-1986) for Evolution. 8″ diameter x 3&1/2″. Bone handle, copper body  with silver inlay. Signed with Mergier's cipher on bottom, with evolution descending triangles. Dated 10/15/34 $650
Large Schneider art deco glass platter. This is a 15″ platter from the workshop of Charles and Ernest Schneider, circa 1920's. Lovely green concentric swirl that evokes the riddler with a creamy undercolor. Signed near the foot, Schneider, France. Guaranteed authentic.  Some small scratches but overall in very good condition.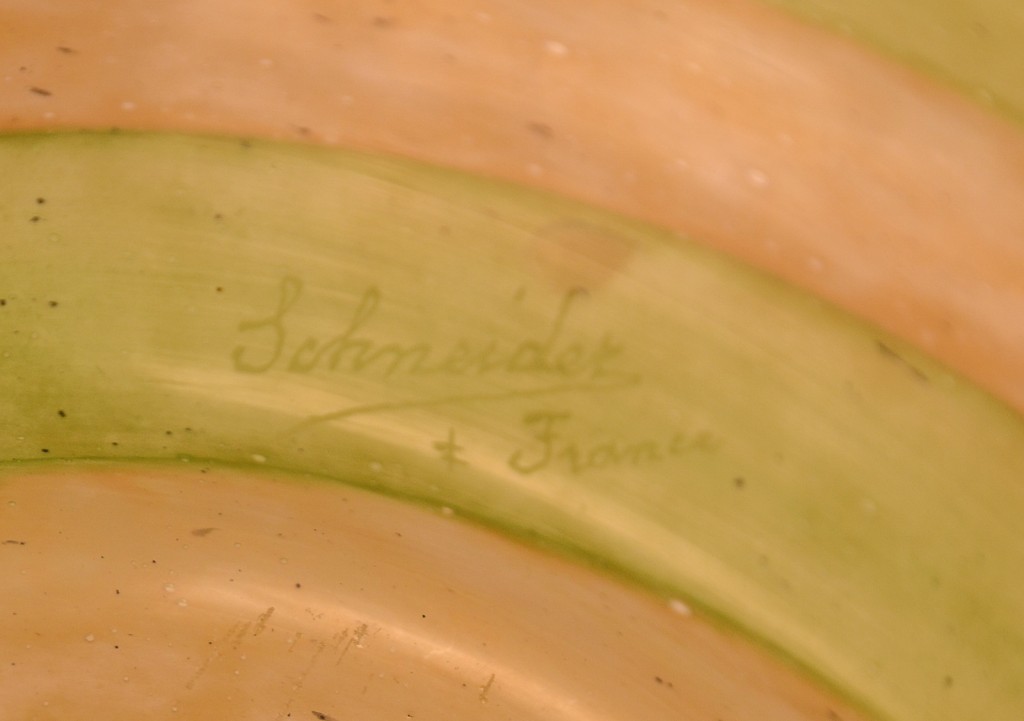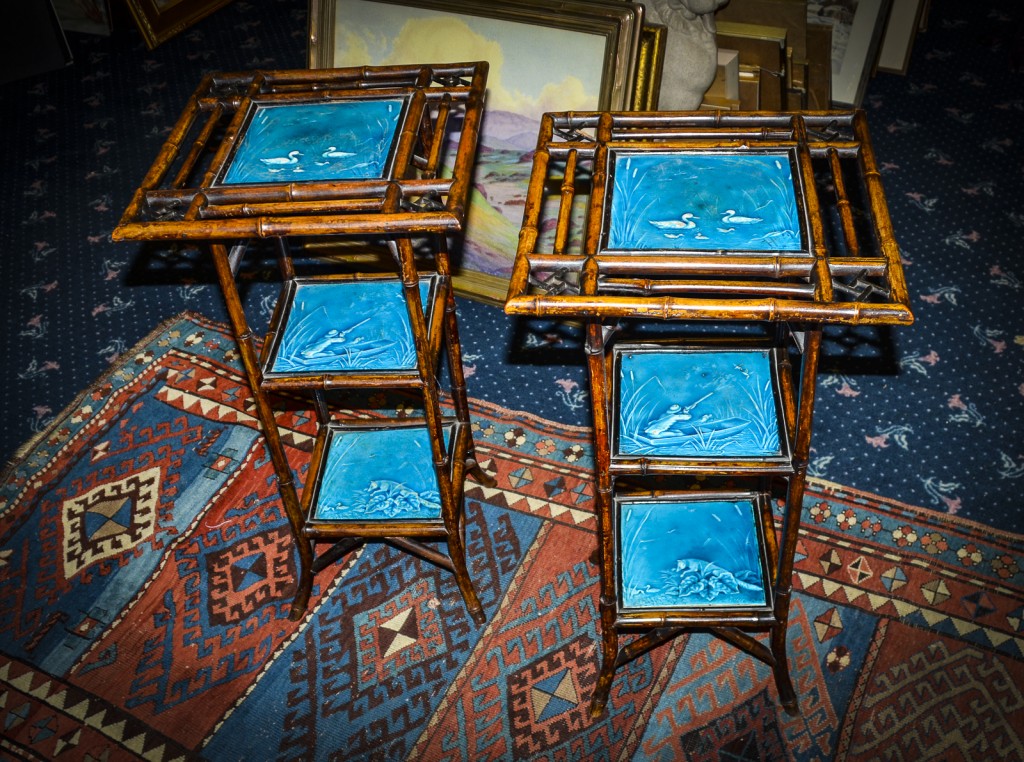 I obtained these two marvelous 19th century english bamboo stands this week. 30″ tall. They are both similarly adorned with three different Minton tiles, fully marked. Fitted assembly, excellent great workmanship, they are truly fantastic. These stands are late of Fairbanks Ranch and Beverly Hills and would fit in any decor. Great blue!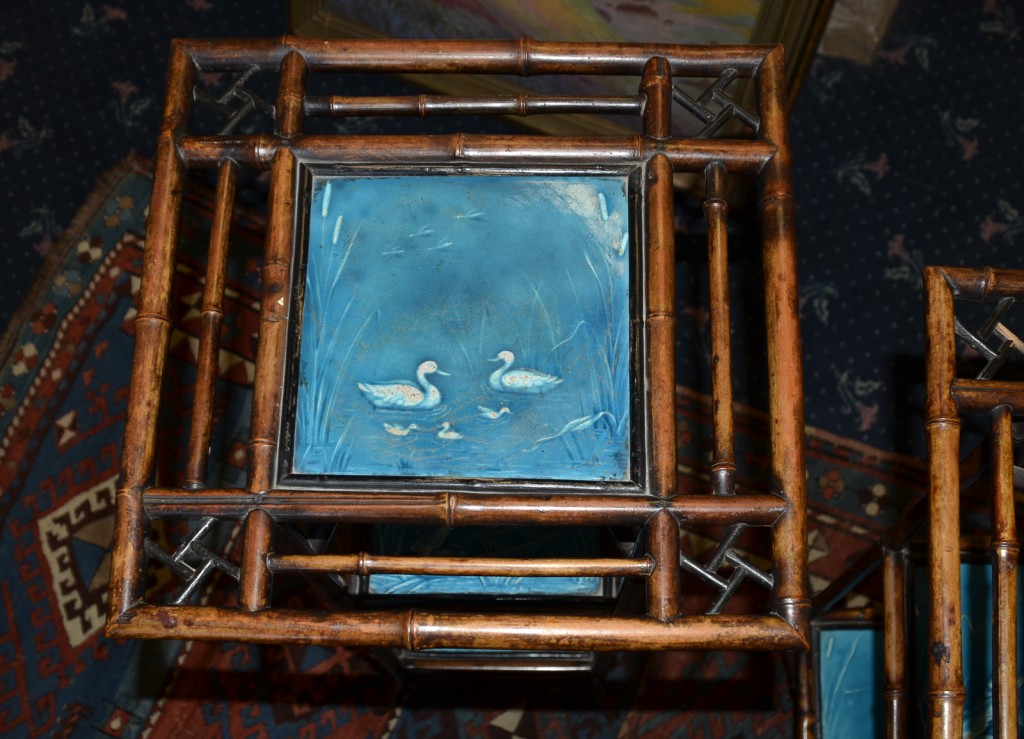 I have seen one of these for sale once but never a matched pair. SOLD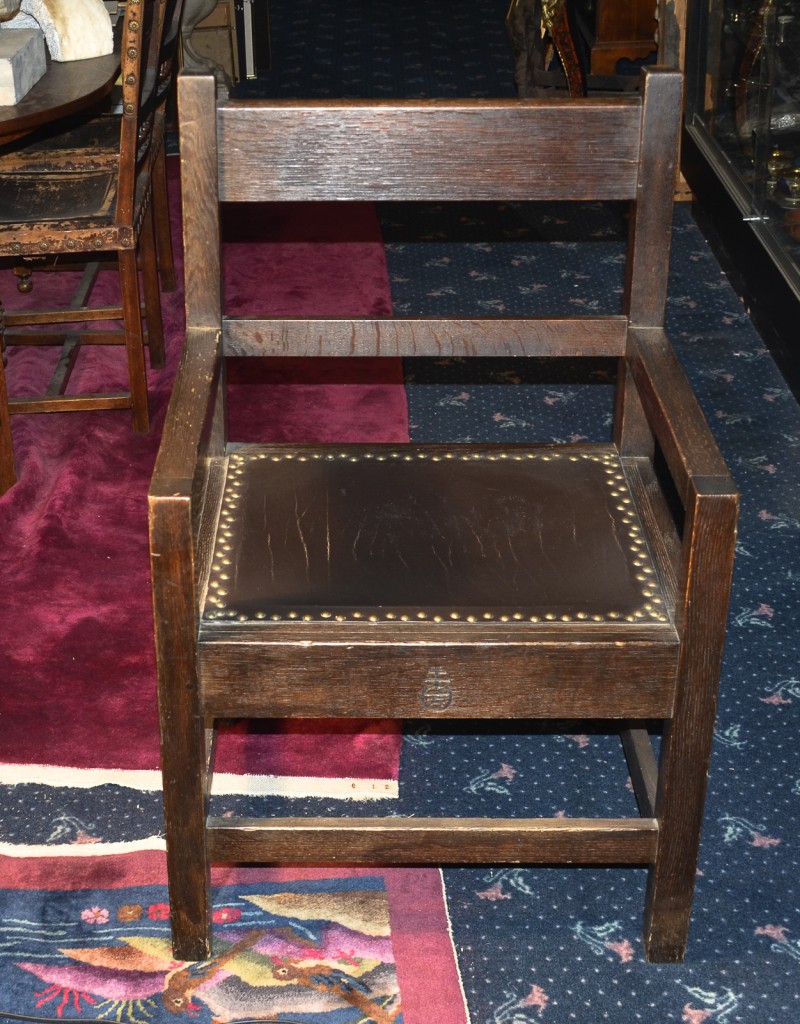 Roycroft armchair #028 This is a Roycroft armchair with the orb on the front rail. It is in its original finish although somewhere along the line I believe that the leather was replaced. Spider webs are optional. Evidence of original bevel to legs. 38 1/8 x 24 5/8 x 22″. I believe that this is a great example of an early design.  sold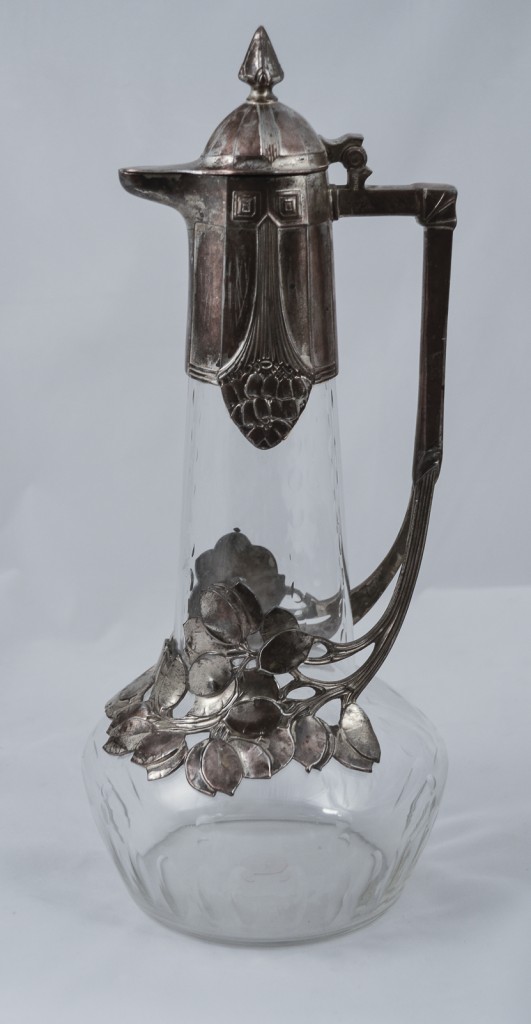 A 13&1/2″ WMF secessionist ewer – glass and polished pewter, marked WMF. This is a very unusual claret jug for WMF (Wurttembergische Metallwarenfabrik). I am not sure of the designer but I have looked at many ewers from this company and have never seen another with a similar foliate design. Very sinewy, handle reminiscent of Friedrich Adler's work. Circa 1906. $650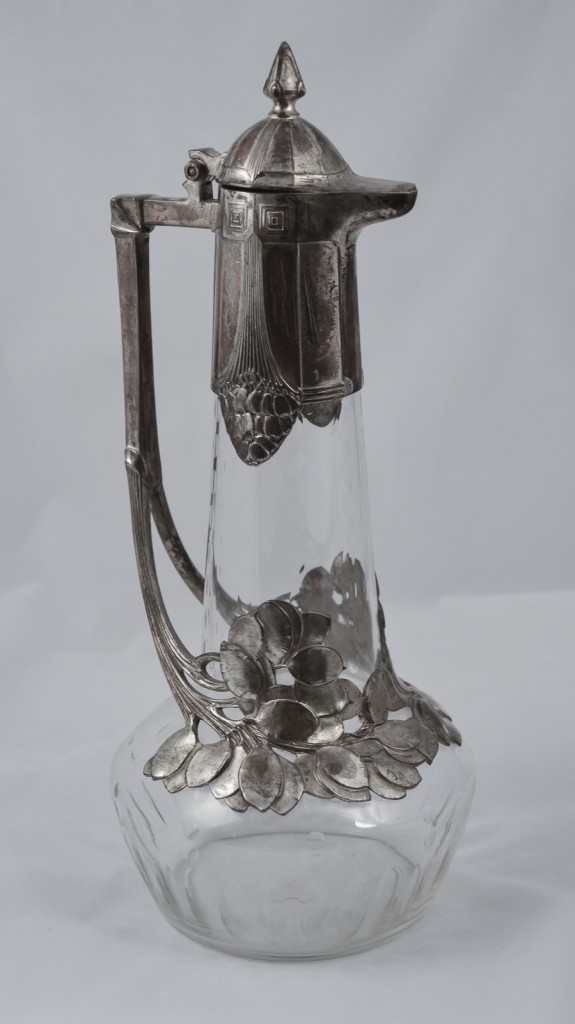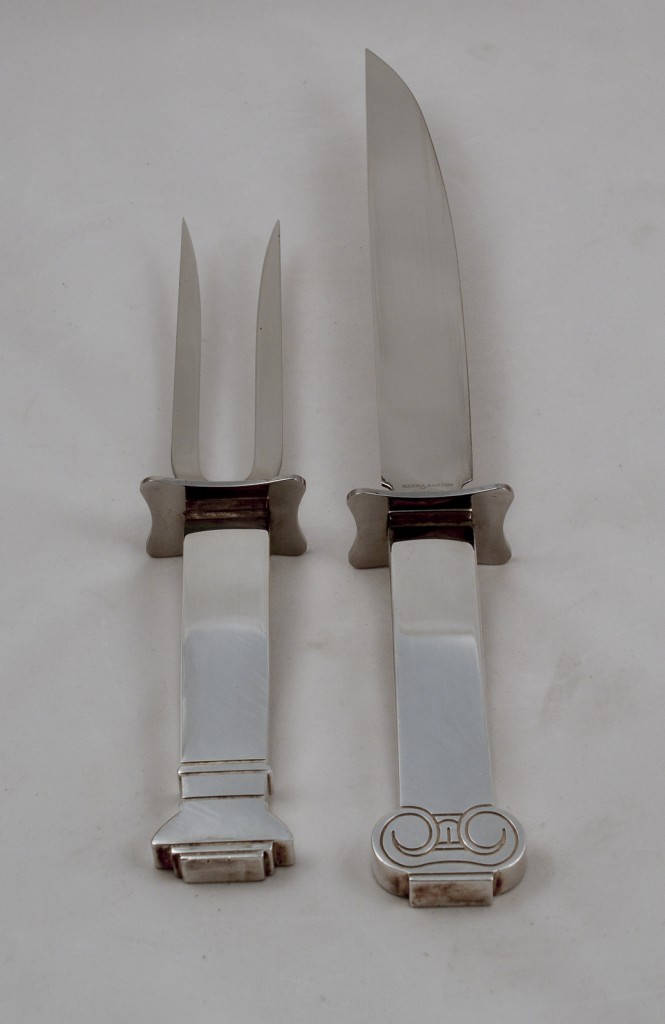 Swid Powell silver plate and stainless steel steak carving set, circa 1992, designed by Robert Venturi and made by Reed and Barton – 12 & 1/2″ Fork 9 & 3/4″ $475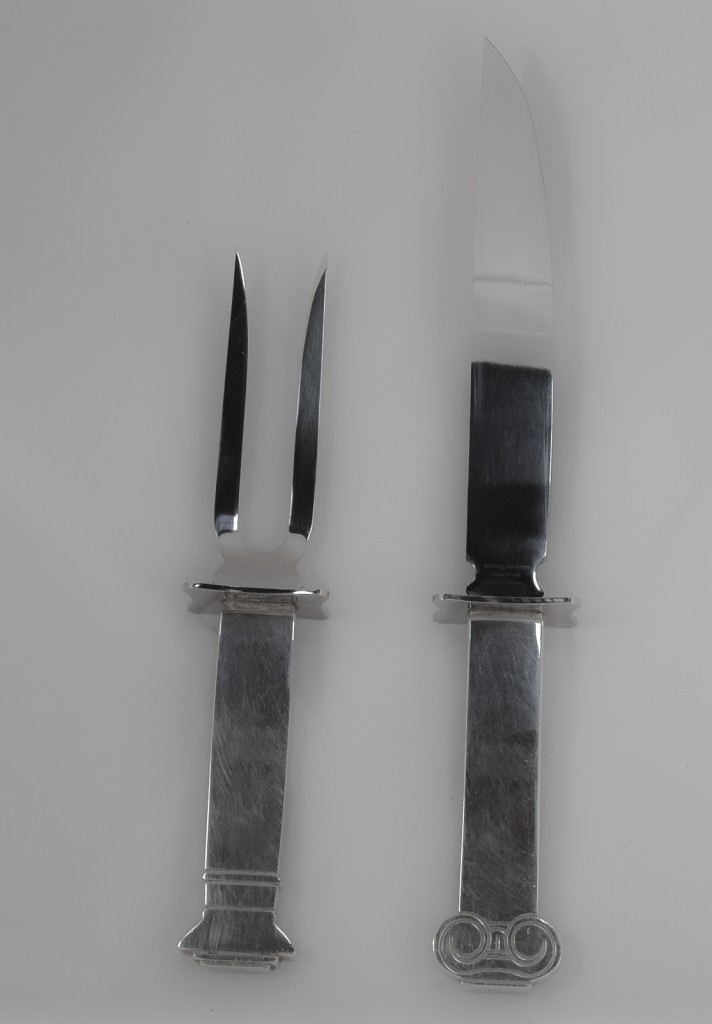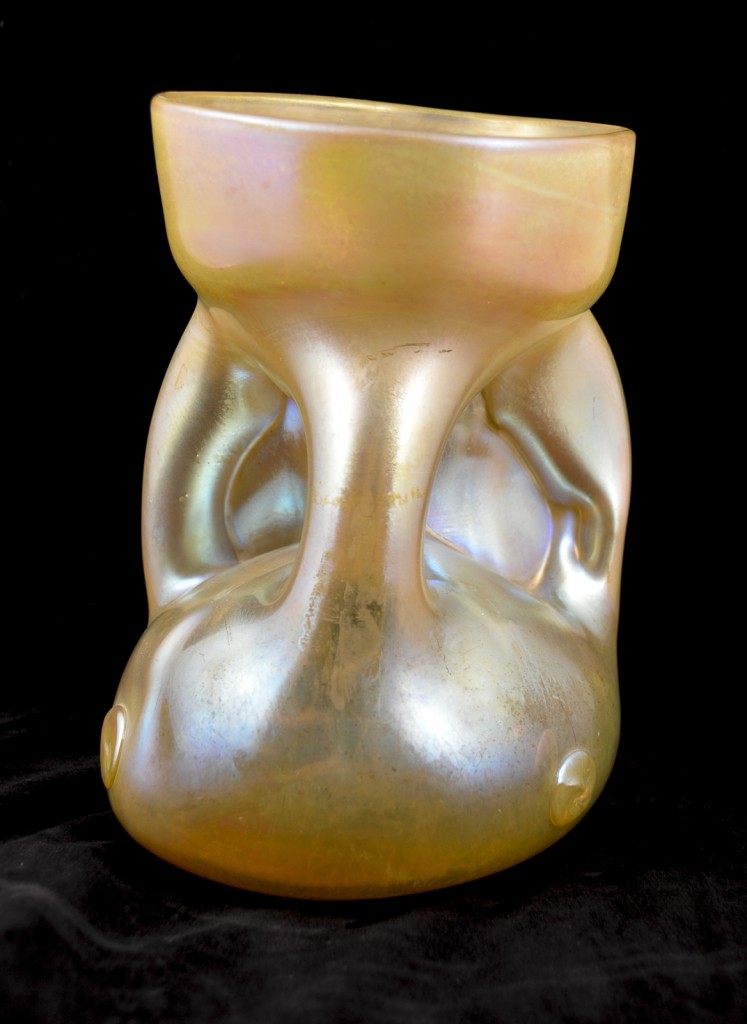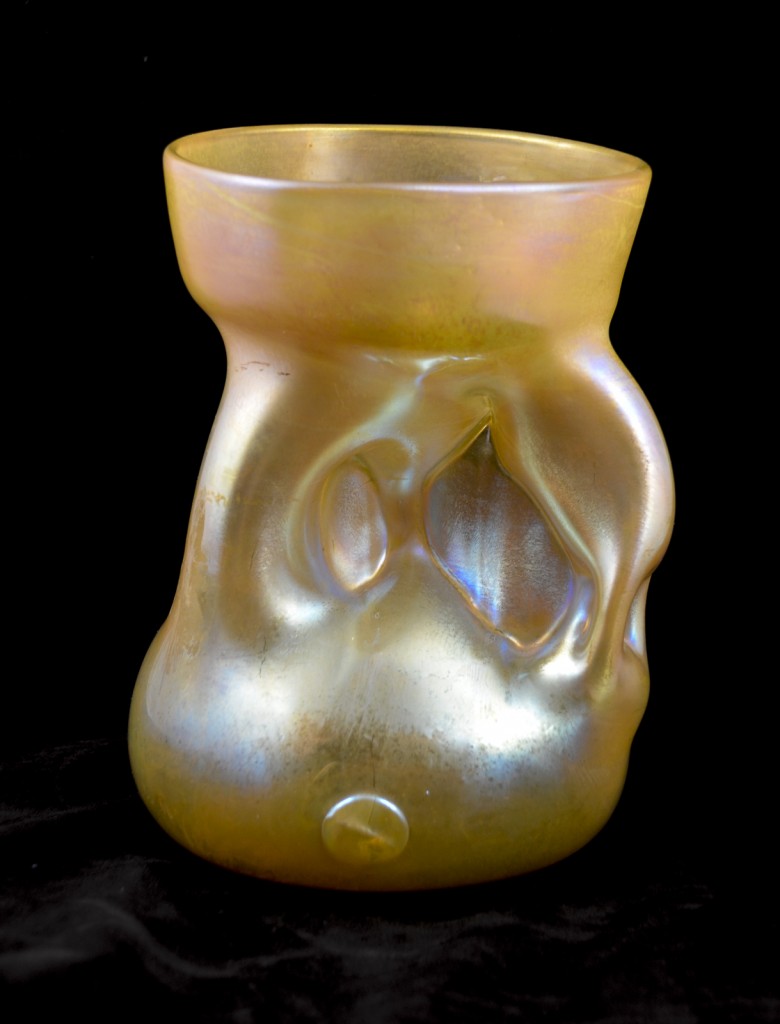 Rare and massive Tiffany x series favrile  glass vase. The X series is a line of L.C.Tiffany glass that was manufactured for a brief period in the 1880's, ending in 1886 with #3000. This asymmetric form is marked x-2687. The piece measures approx. 9 x 7″. There is an old fracture at the very bottom that has stabilized. Somewhere I have an article from a new book about this rare glass that I will try to find and link to. p.o.r.