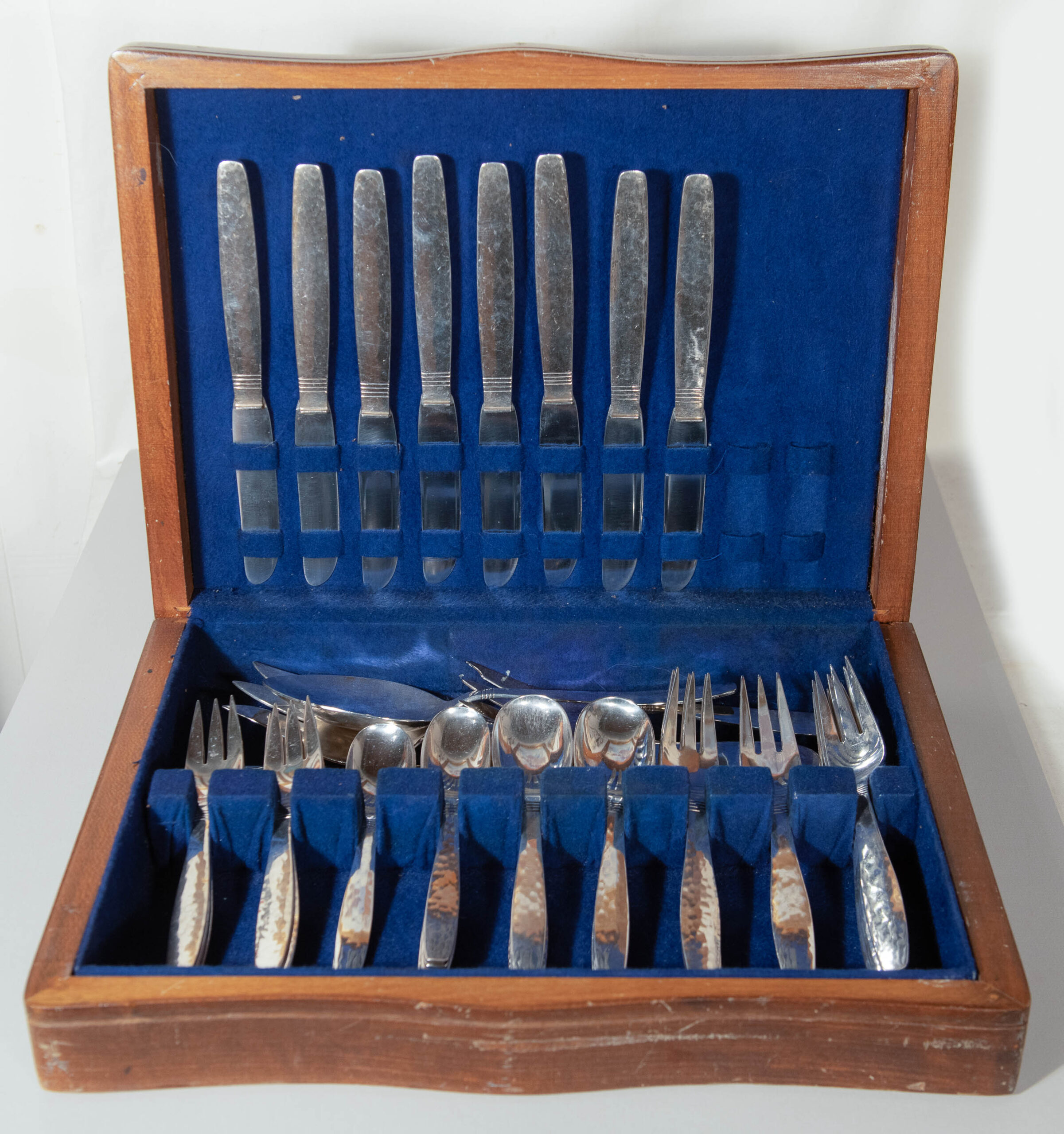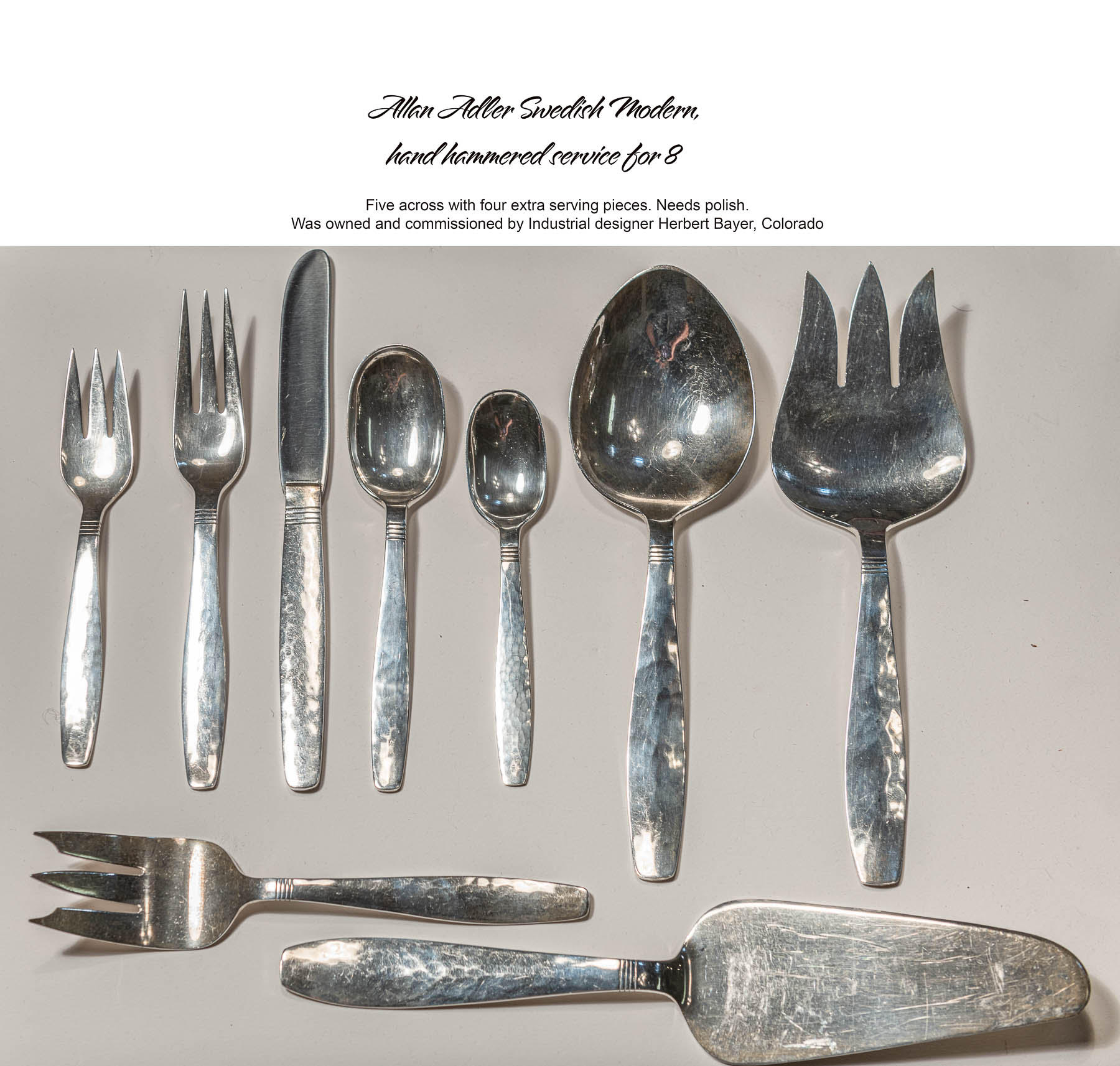 Allan Adler Swedish Modern Flatware – hand hammered sterling silver service for eight, five across with four extra large serving pieces – ex Herbert Bayer collection, 44 pieces, back of the spoons have beautiful hammer plenishing –  call for price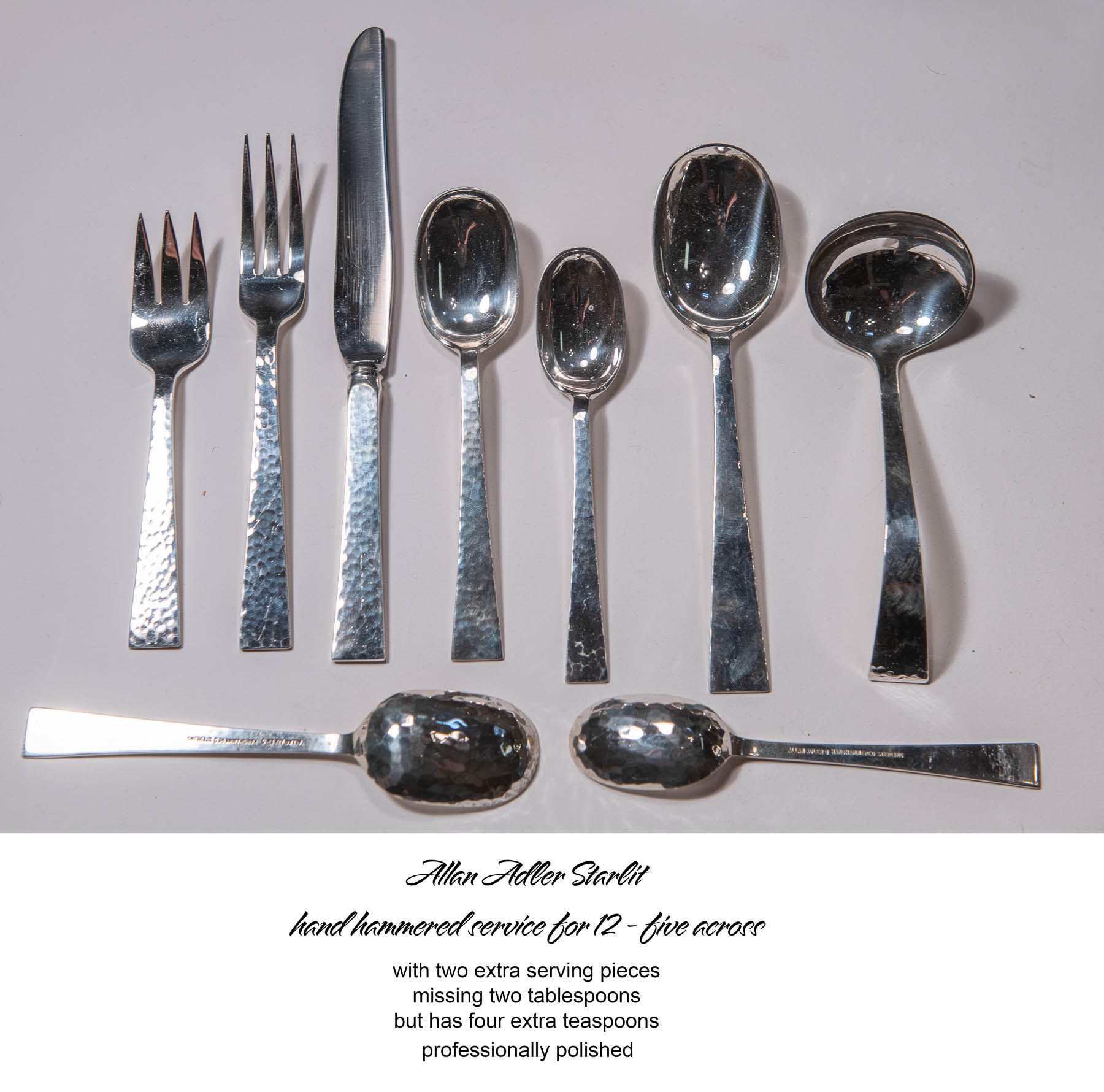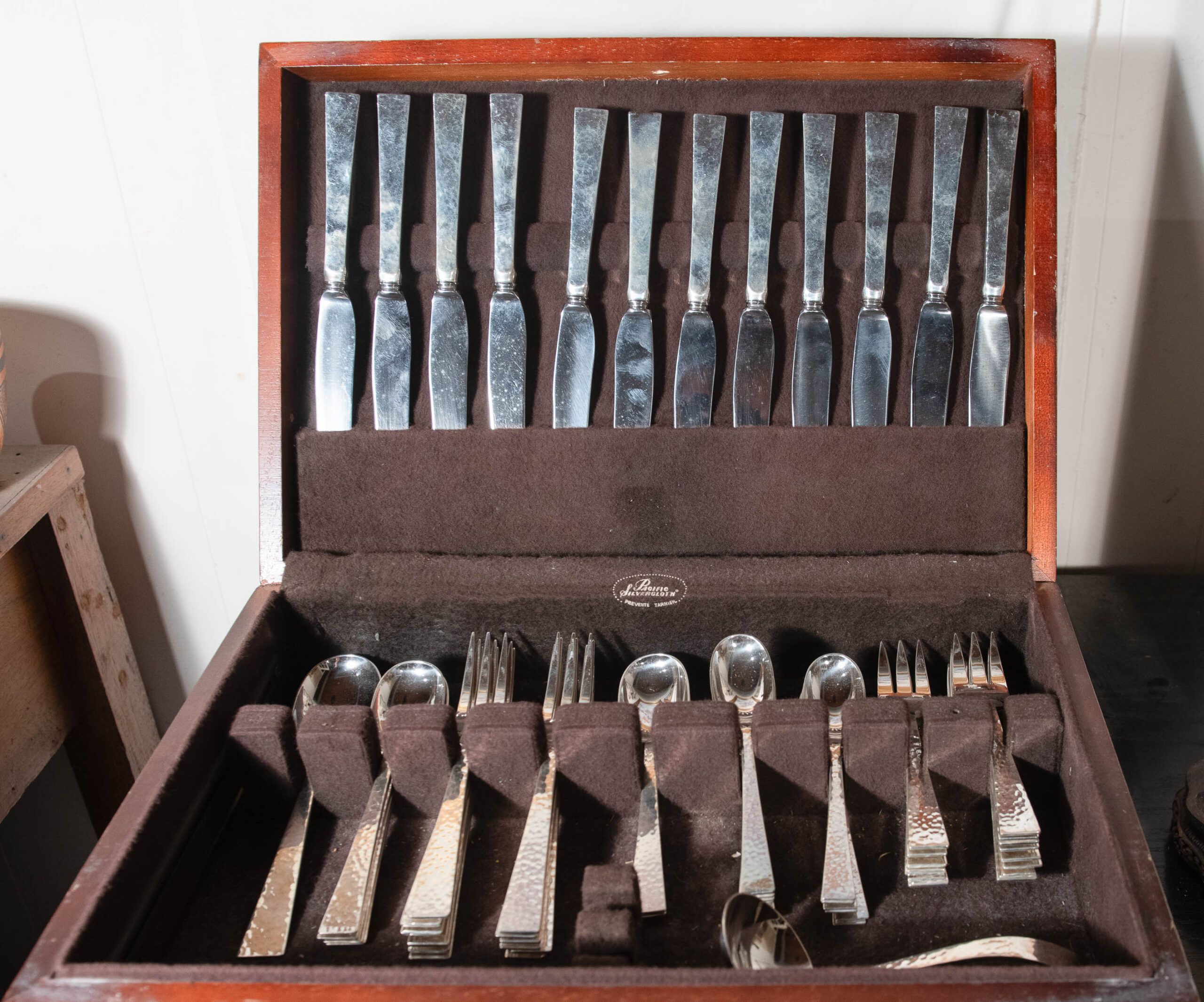 Allan Adler Starlit pattern flatware, sterling silver service for 12, pristine,12 lunch forks,12 dinner forks, 12 dinner knives, 16 teaspoons, six tablespoons, one ladle, one large serving spoon. – 72 pieces total – call for price.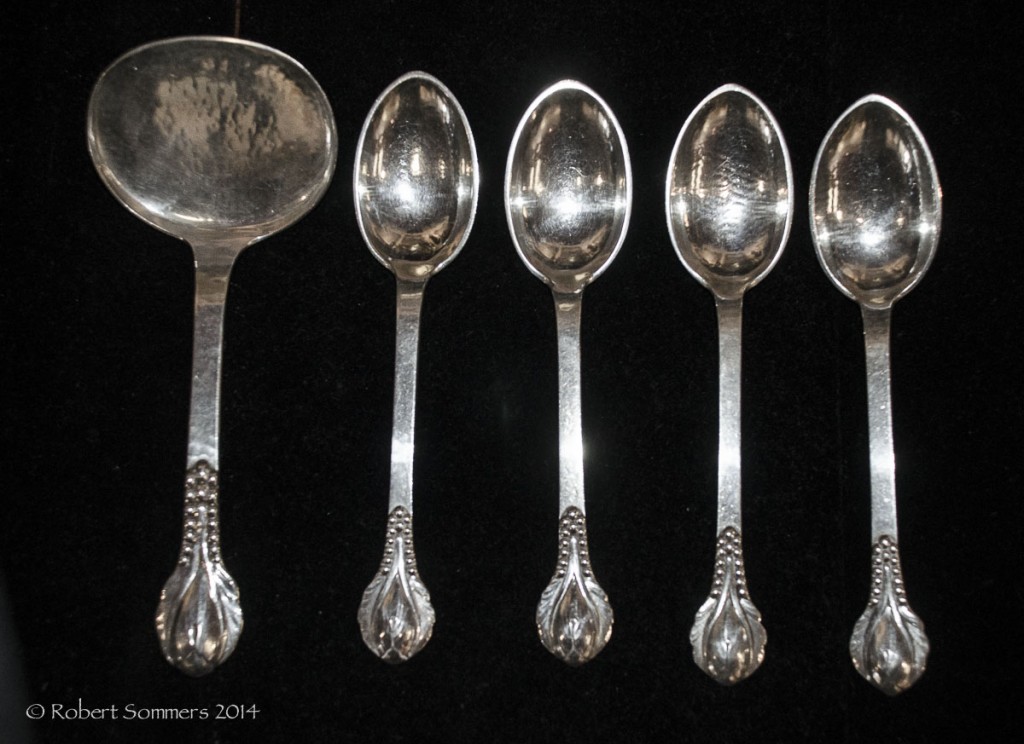 Evald Nielsen (1879-1958) – four hammered sterling silver teaspoons and one round server (pancake, tomato?) in #3 crocus pattern. length of teaspoon – 7″, length of server approx. 8″ sold
Nielsen was one of the greatest danish silversmiths, a contemporary of Jensen who kept a much smaller shop and more control of artistic design.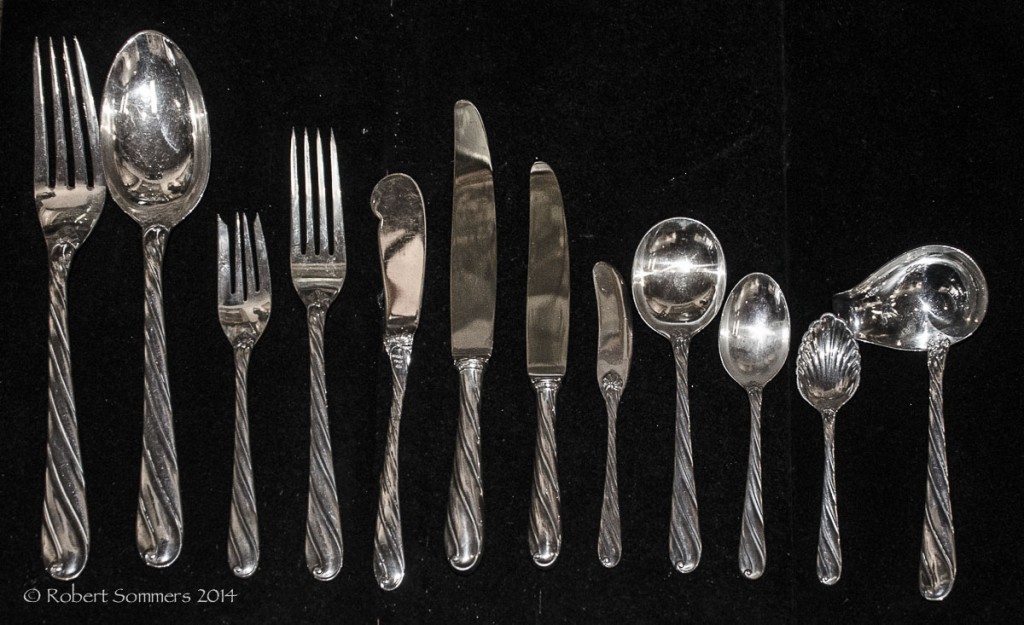 Buccellati Torchon flatware service – service for 12, seven across with 5 serving pieces. 89 pieces total, in original felt bags. This service came from a leading New York City family and was rarely if ever used. sold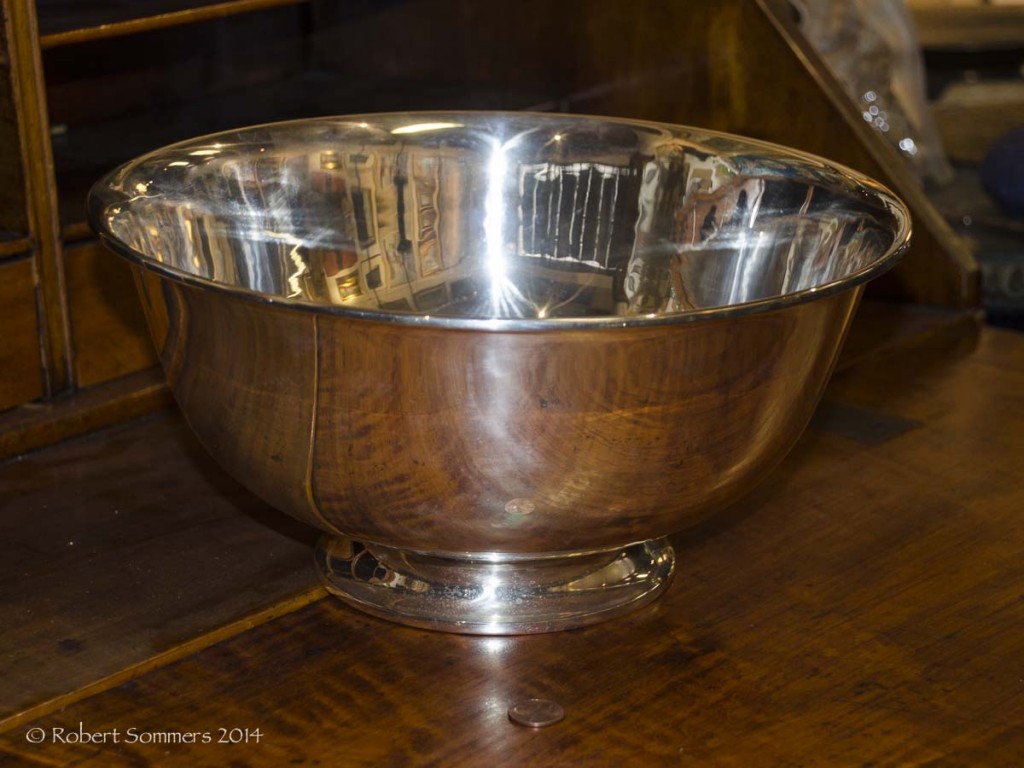 A very large Allan Adler Paul Revere sterling silver punchbowl. Allan was a dear friend of mine. I wrote four definitive articles on his shop when I wrote for Silver Magazine in the mid nineties. His widow, the wonderful Rebecca Blanchard Adler, told me that this massive punchbowl, which measures 8 x 11&1/2″, would have cost an absolute fortune to make and buy originally. 896 g., no dents, very nice shape. Marked Allan Adler – sterling. p.o.r.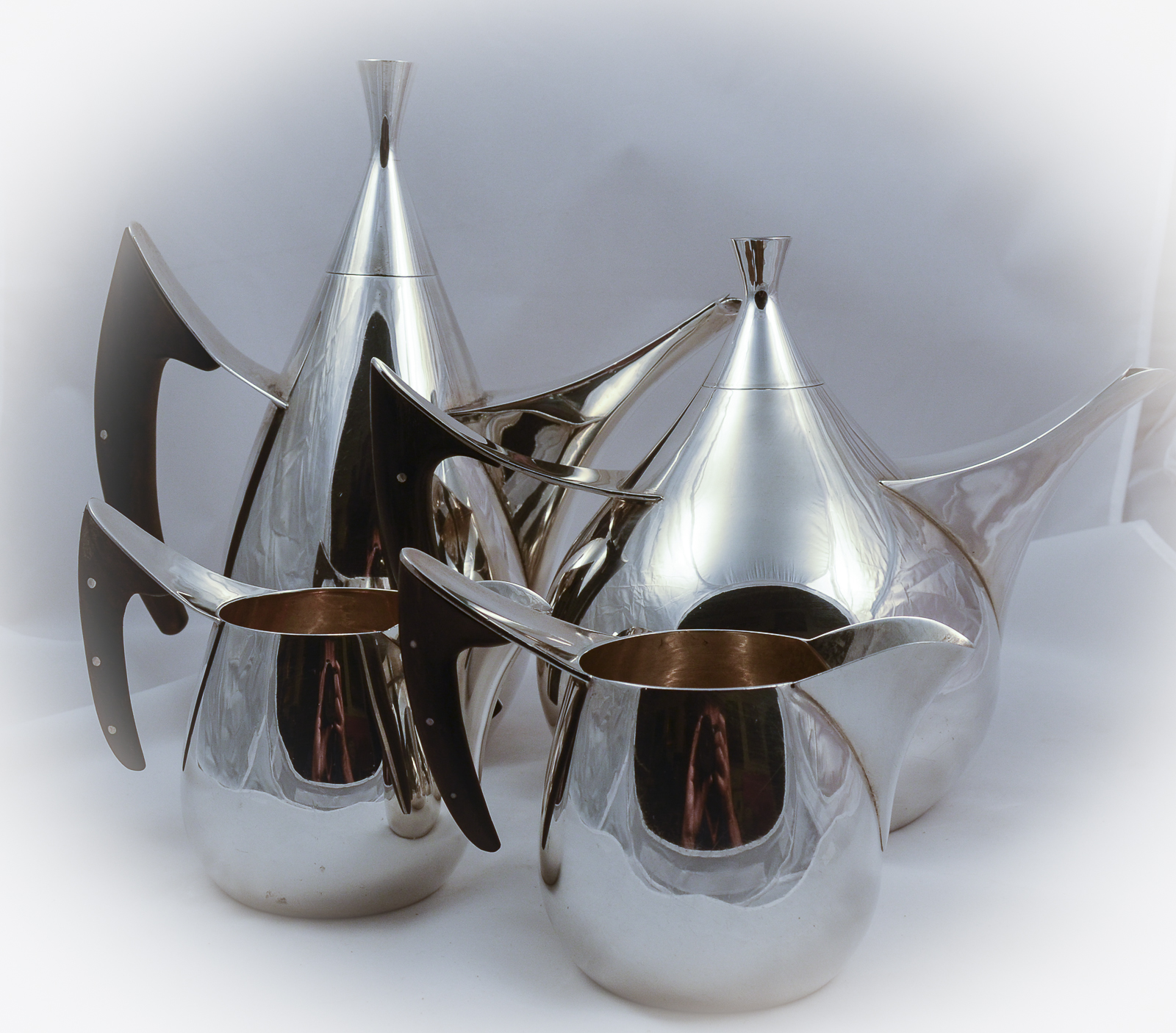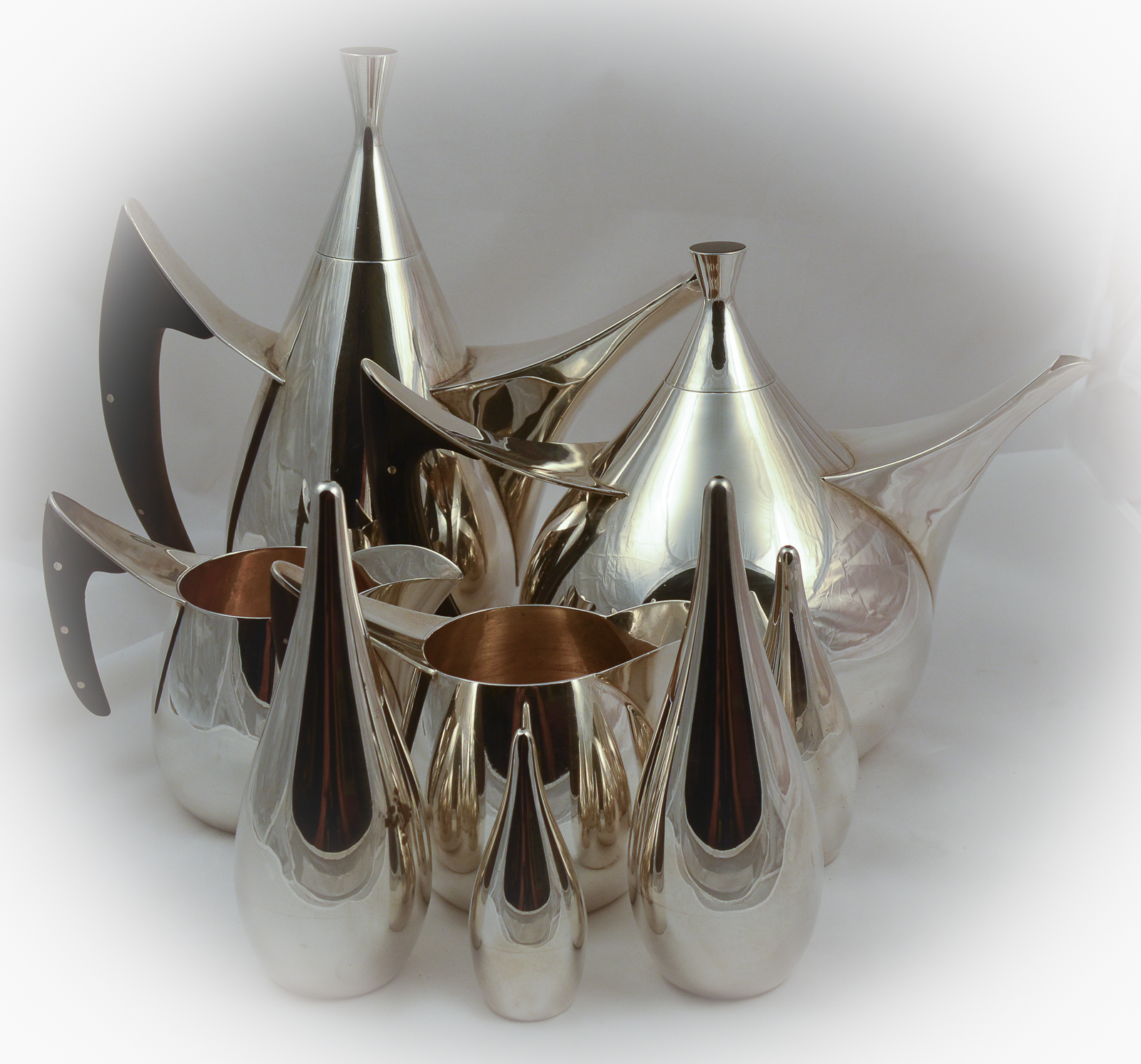 This is one of the crown jewels of my collection, the Allan Adler sterling silver Teardrop Teaset with additional assorted salts and peppers. This is arguably Mr. Adler's most beautiful and iconographic design, a plum in a lifetime vocation filled with wonderful designs. Another one of these teardrop sets is on permanent display at the Huntington Library Museum and has shown at the Los Angeles County Museum of Art.
I was a very close friend and biographer of Allan's and once asked him how many of these full sets he actually made. He told me he thought three, that he had sold one for a fortune to a Texas oil man and his brother and kept one for his own. The set at the museum was the latter, donated by Allan's widow, Rebecca Blanchard Adler, the daughter of the great silversmith Porter Blanchard, after his death.
Sometimes artisan's memory gets fuzzy, he may have made quite a few more of these, they were listed in the 1970 catalogue, but if so there were probably not very many. I know that I have never seen another one outside of the museum and the family. Supposedly the design dates from the late 1950's.
To give you an idea of scale, the top of the larger coffeepot stands approx. 10″ tall. The set never came with a matching tray originally. There was a nondescript sugar but Allan told me that he suggested that his clients buy two creamers instead, with their lovely ebony handles.
I wrote four articles on Adler in the late 1990's for Silver Magazine. I need to digitize them one day to share with you. This set is illustrated in my original article. The original catalogue retail price was over $30,000 for these items.
Price on request.