A client brought me two wonderful photographs to sell for her, bought originally from the artist. The works are iconic images by the great surrealist photographer, Jerry Uelsmann.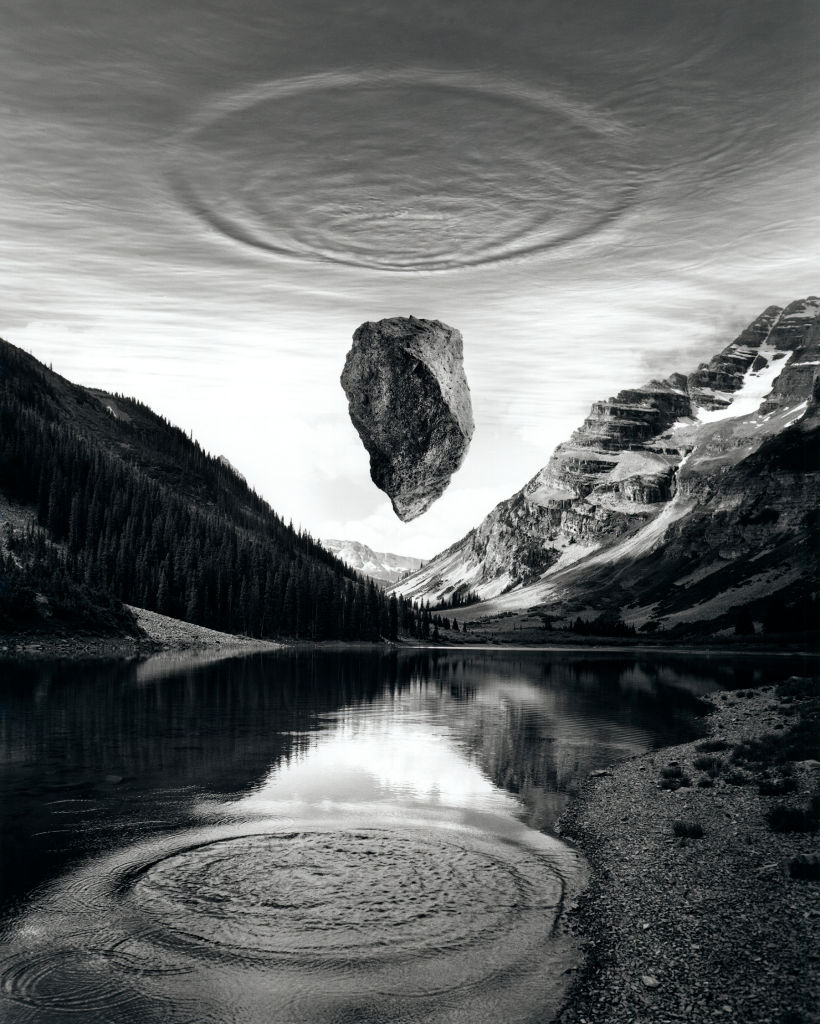 Jerry Uelsmann (b. 1934) Untitled 1991 silver gelatin print 19 x 15″ signed and stamped front and back.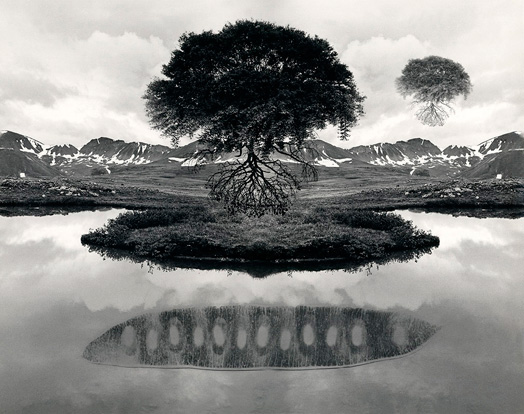 Jerry Uelsmann (b. 1934) Independence Pass, Colorado 1969 silver gelatin print 15 x 19″. signed and stamped front and back
Please call or come by the gallery for more information on these vintage silver prints.
12/17/ 2016
I am remiss in keeping my new inventory up to date but did want to add two beautiful items today.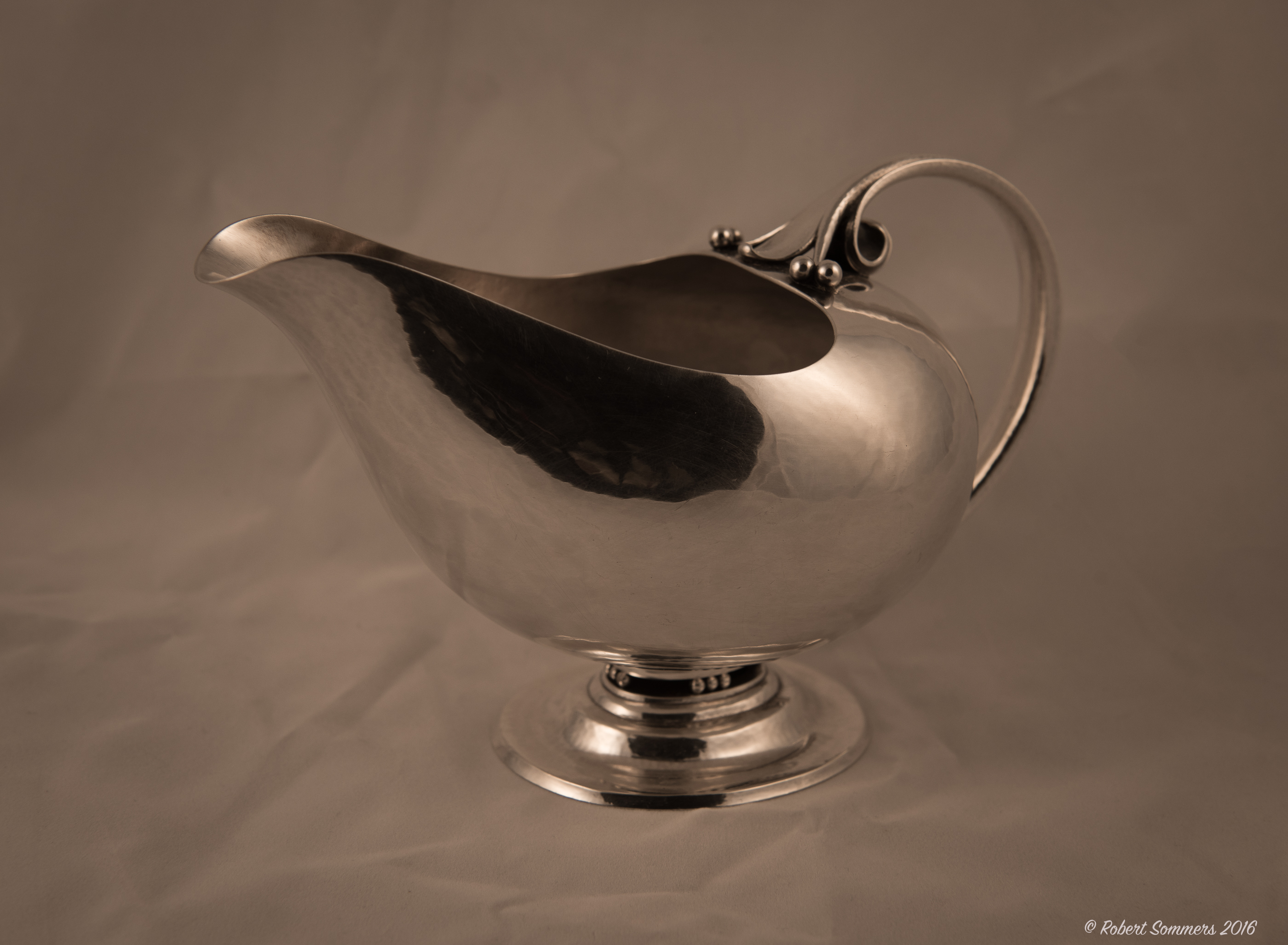 Georg Jensen #304 sterling silver cream pitcher or sauce boat. Designed by Johan Rohde in 1919, this hammered sauce boat measures approx. 5″ tall by 8 & 1/8″ wide. Postwar mark, Rohde hallmark. No dings, could use a light polish. This form sells for close to $5k on some websites, I am far less expensive. Far superior to the other Rohde sauceboat aesthetically. price on request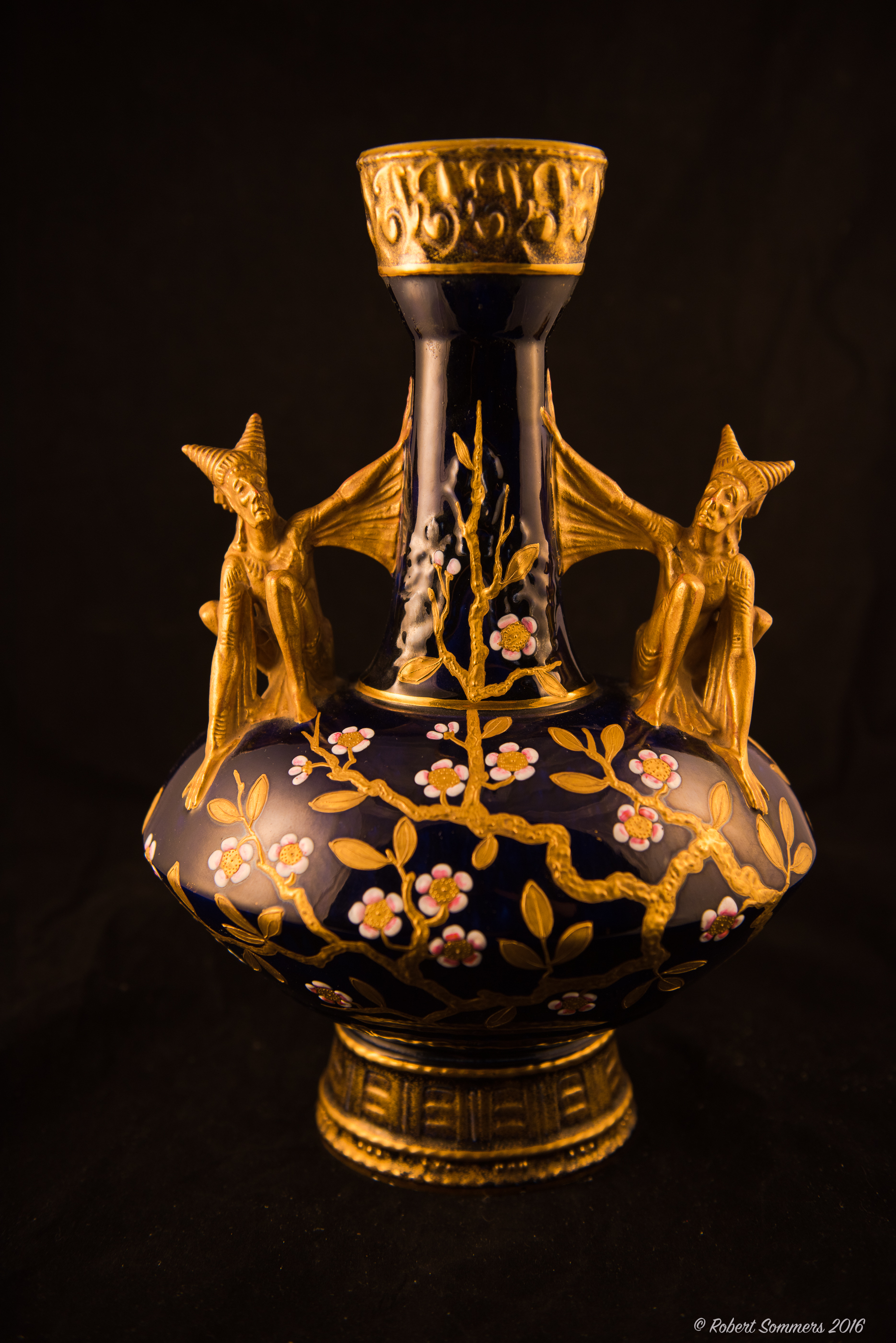 A monumental Christopher Dresser (1834-1904) vase for Old Hall Earthenware Co. with eccentric jester figural handles. Circa 1884. An exceedingly rare form by the man called the world's first industrial designer. 14″ tall. Have never seen it in this color. Excellent unrestored condition. price on request.
*
Have a bunch of new stuff since New Mexico. Like these beautiful turn of the century native american moccasins, possibly Ute. Great condition, supple.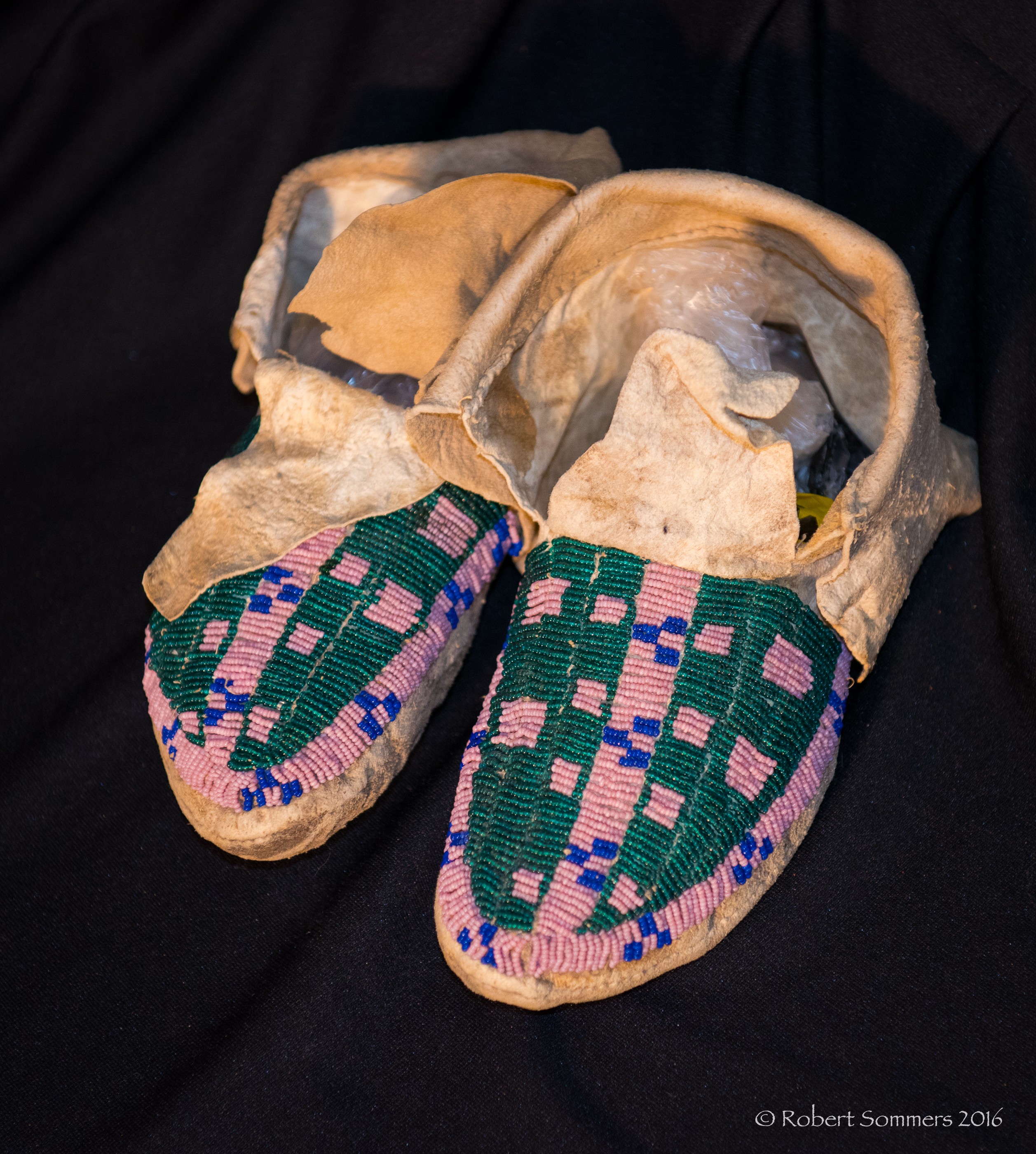 A monumental 19″ diameter Seferina Bell olla from the Zia Pueblo.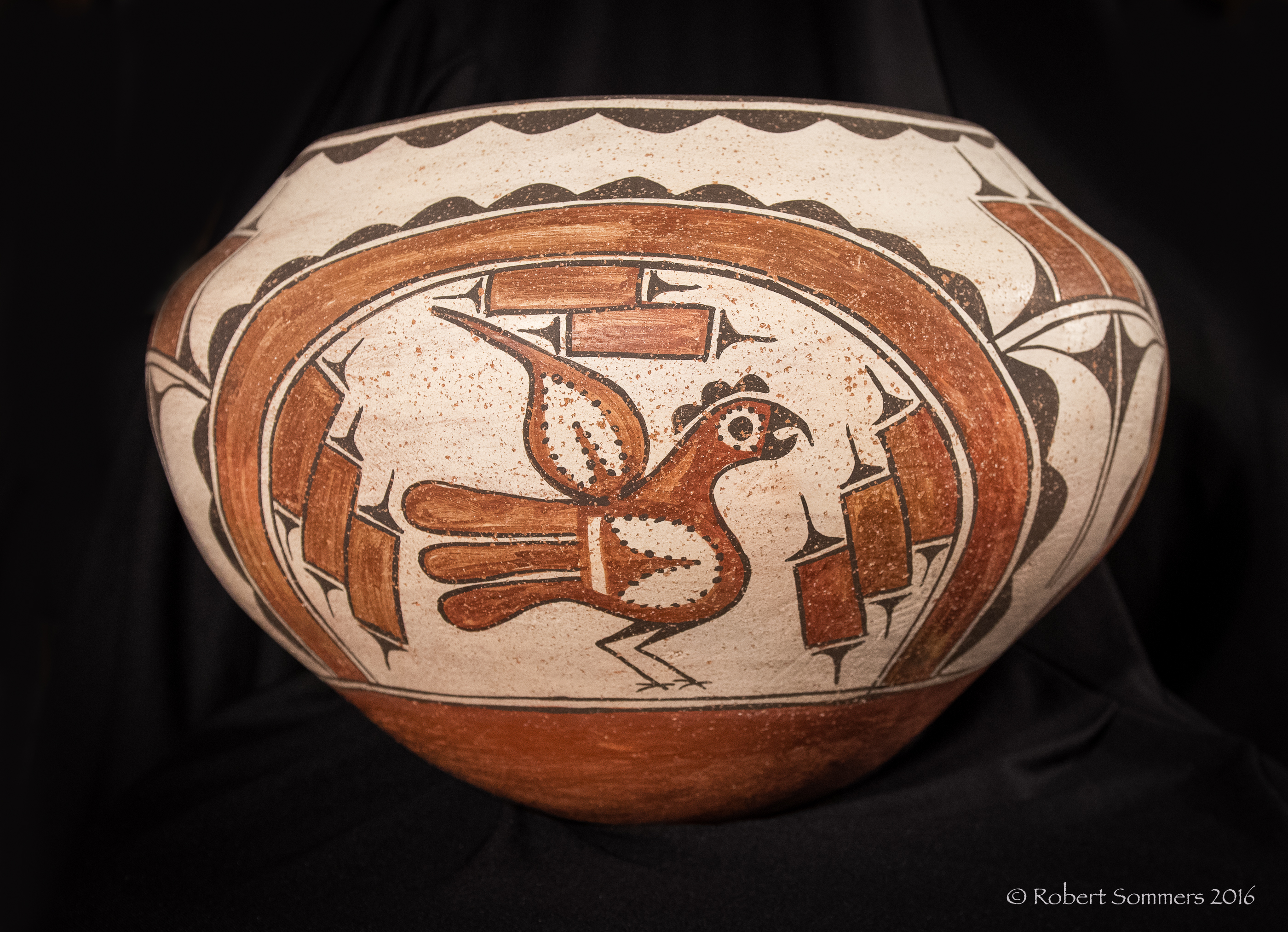 An apache basket with rare cross and circle iconography. Approx. 16″ d.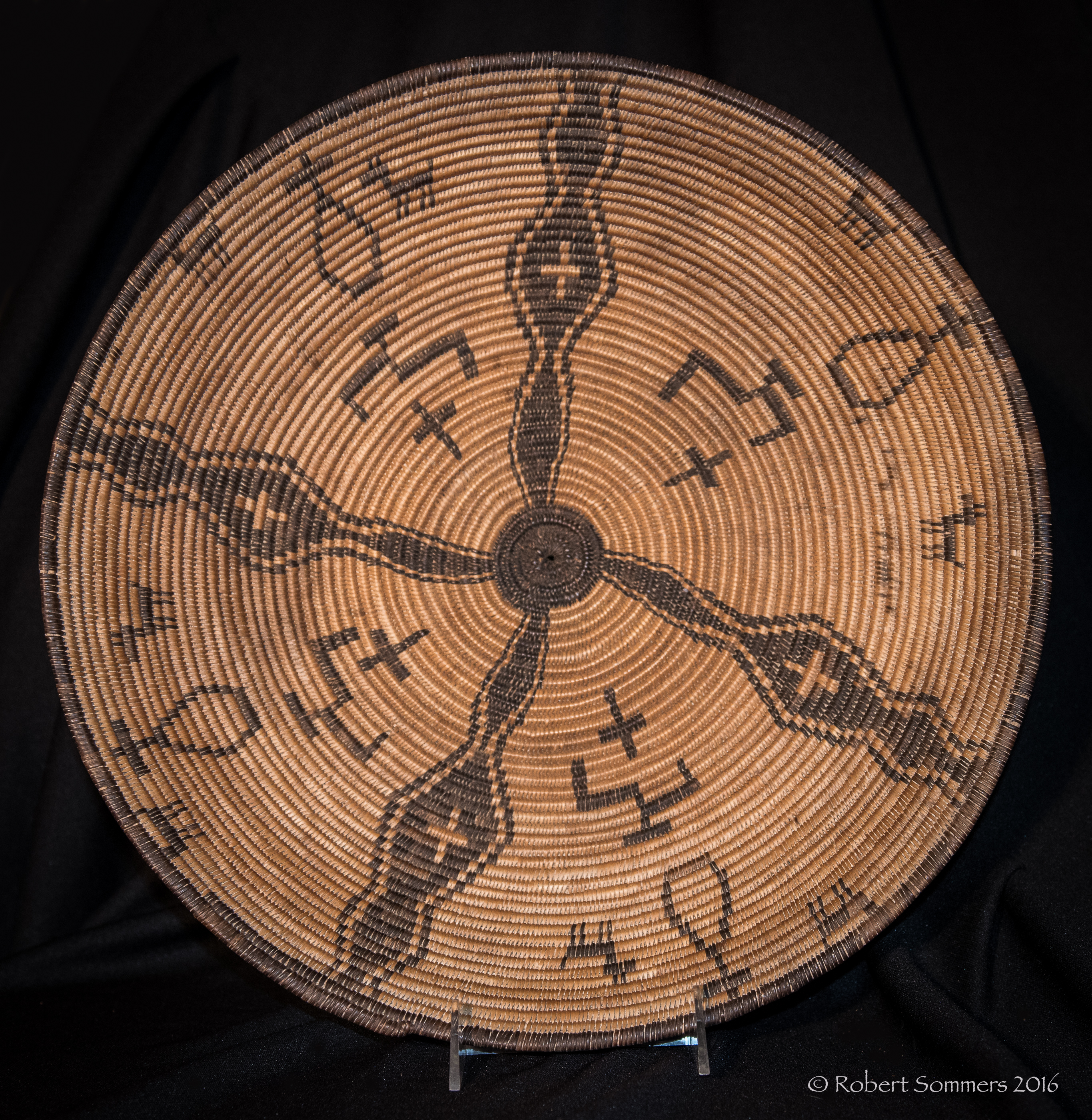 A Mission Indian Rattlesnake basket. 16″. Great shape, missing two stitches at rim.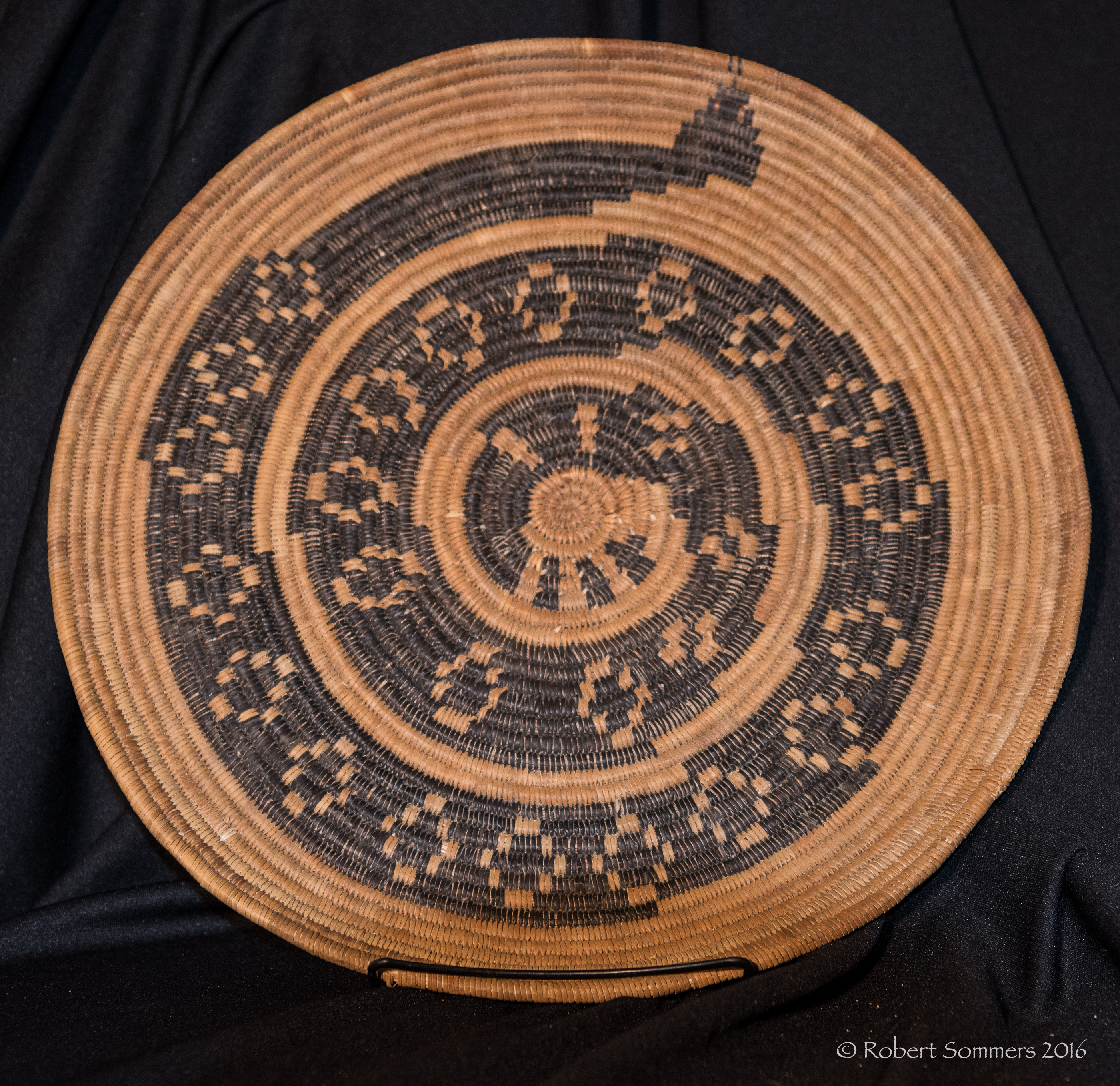 Oil on board by Ross Shattuck (1895-1962). 30 x 22″. Dated 1947.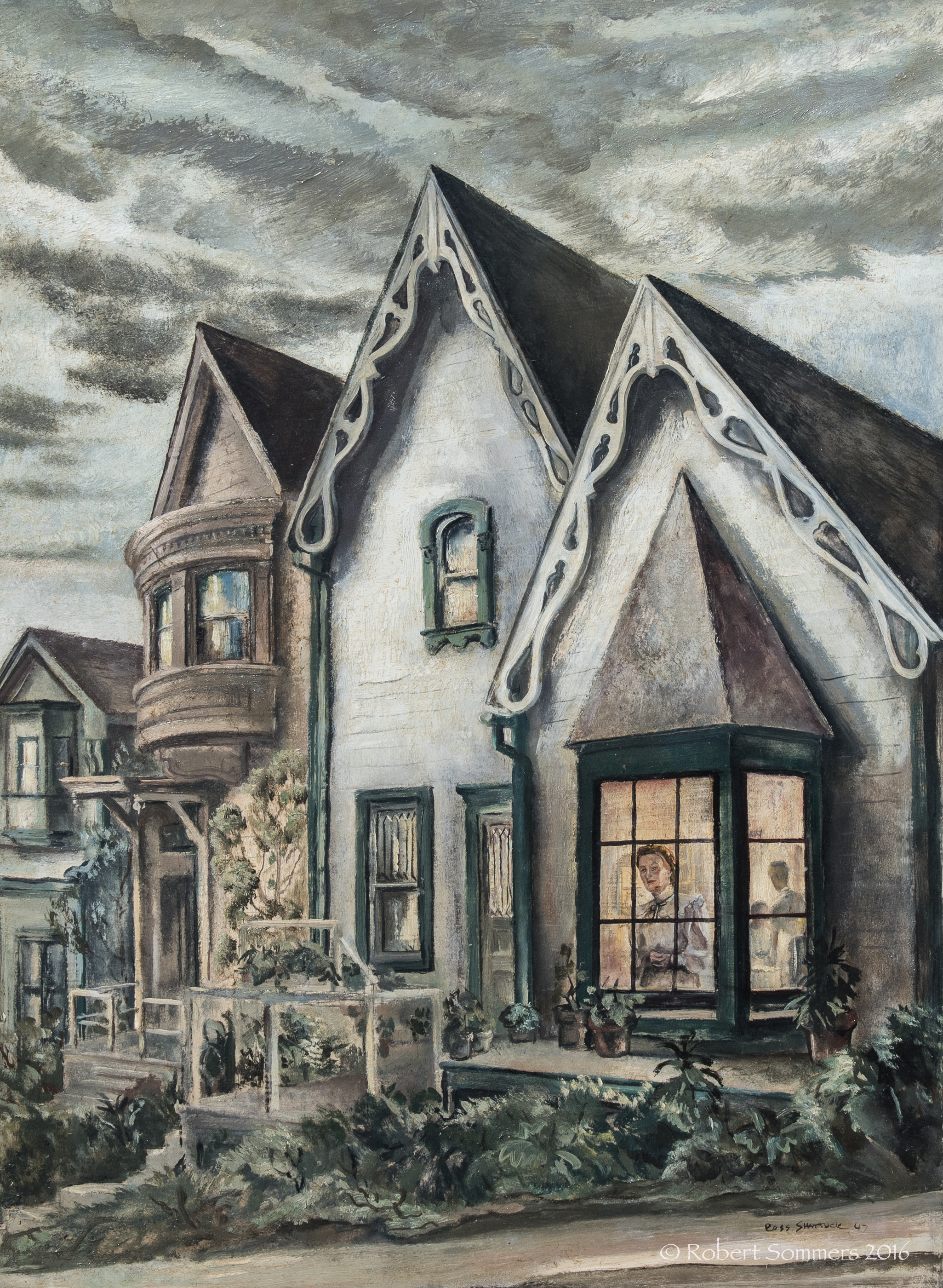 I have a lot of new material, way too much to post but plan on giving you at least a dribbling this week. To say the least, I have been seriously remiss.
But for starters how about a Charles Bartlett (1860-1940) coloured woodblock, Entrance to Golden Temple Amritsar. It was pulled in 1919. It has been quite a long time since I have had a nice Bartlett.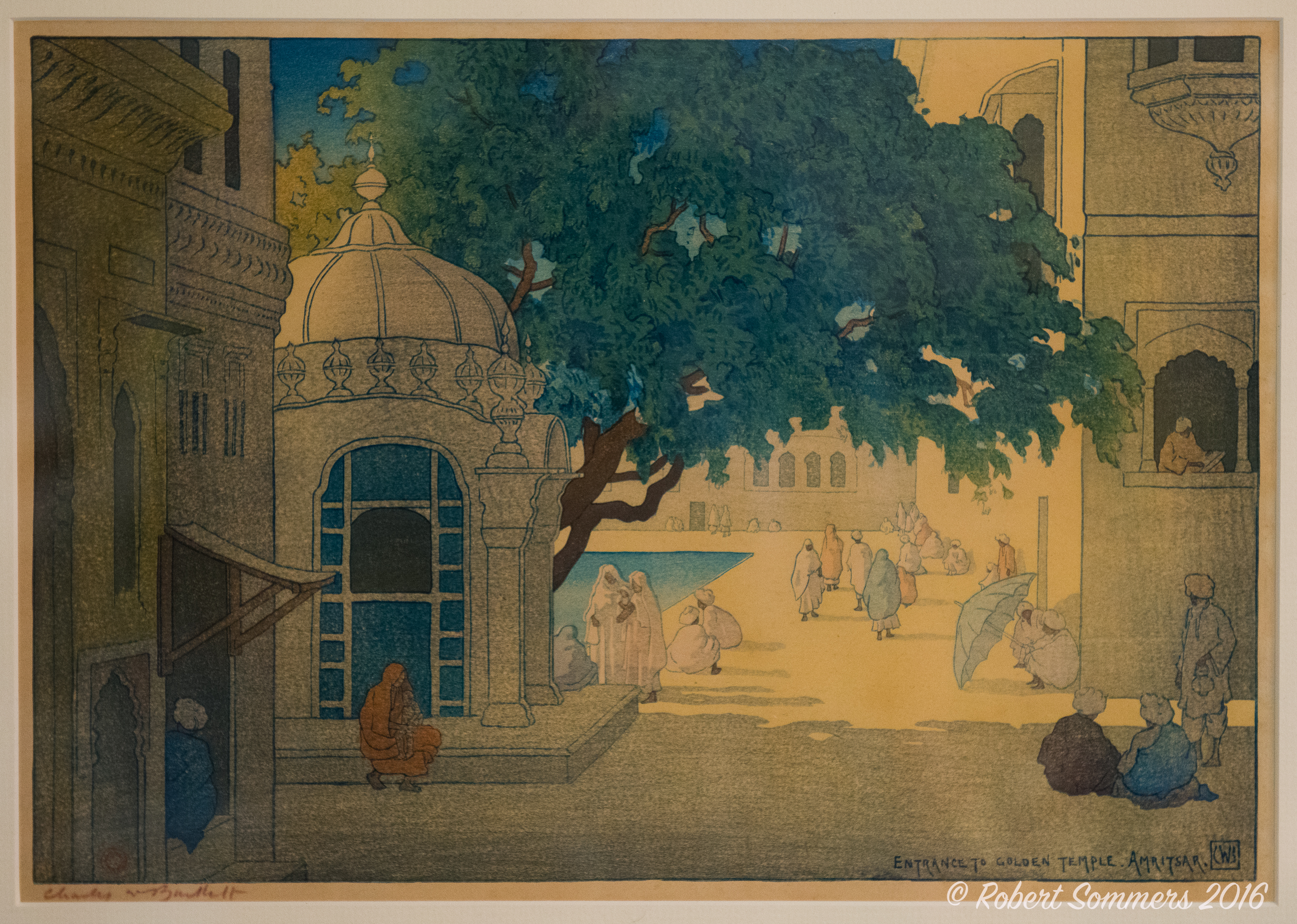 A wonderful painting by Millard Sheets out of the Martha Longnecker estate, founder of the Mingei and a longtime friend of Sheets. A rare double sided piece, with both paintings excellent. 17 x 30″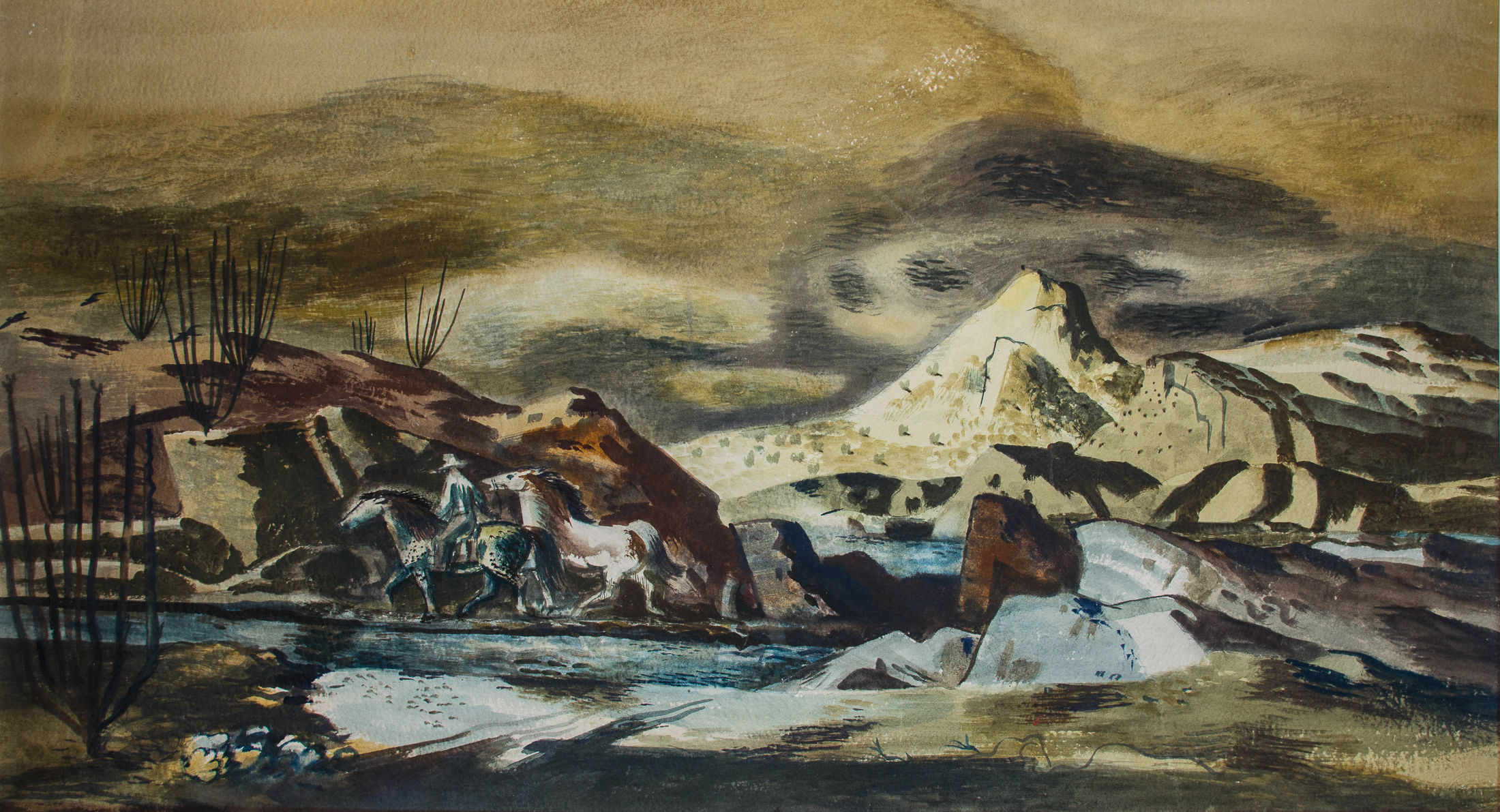 Incredible 8″ Washoe polychrome basket of butterflies and trees by Maggie James (1870-1952) circa 1915, with letter from Dr. Marvin Cohodas. Sold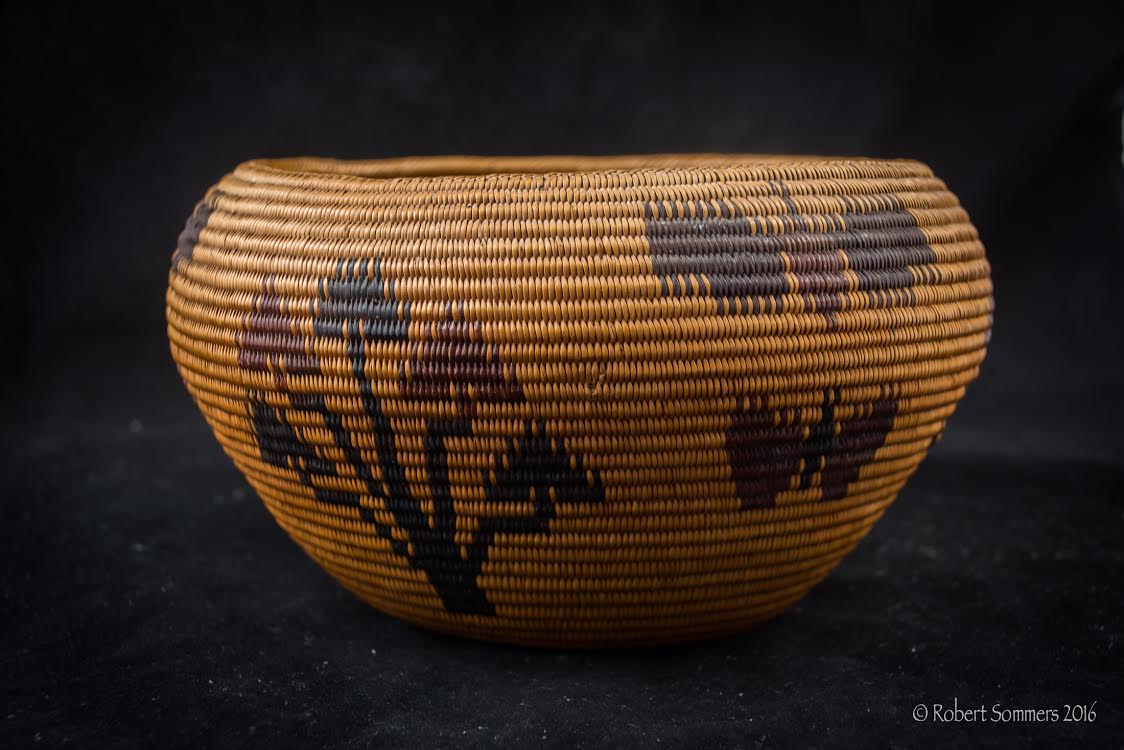 A major painting by Sam Hyde Harris titled Sycamores. 25 x 30″. Exhibited once in 1930 and twice in 1931, exhibition label verso. Original frame, mint. Sold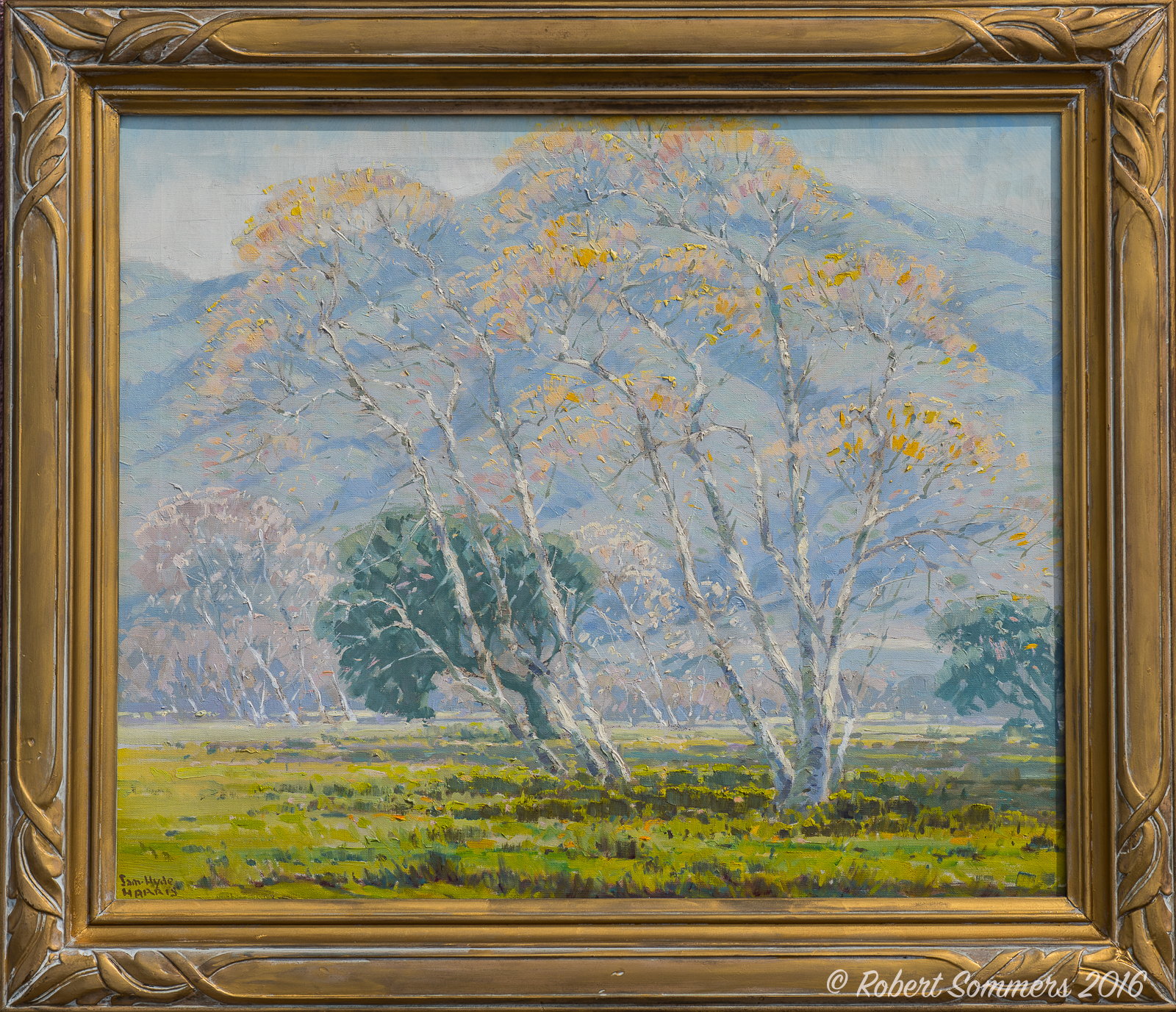 A nice 10 x 14″ Aaron Kilpatrick (1872-1953) oil on canvas in its original frame entitled Desert in Bloom. Needs to be cleaned. sold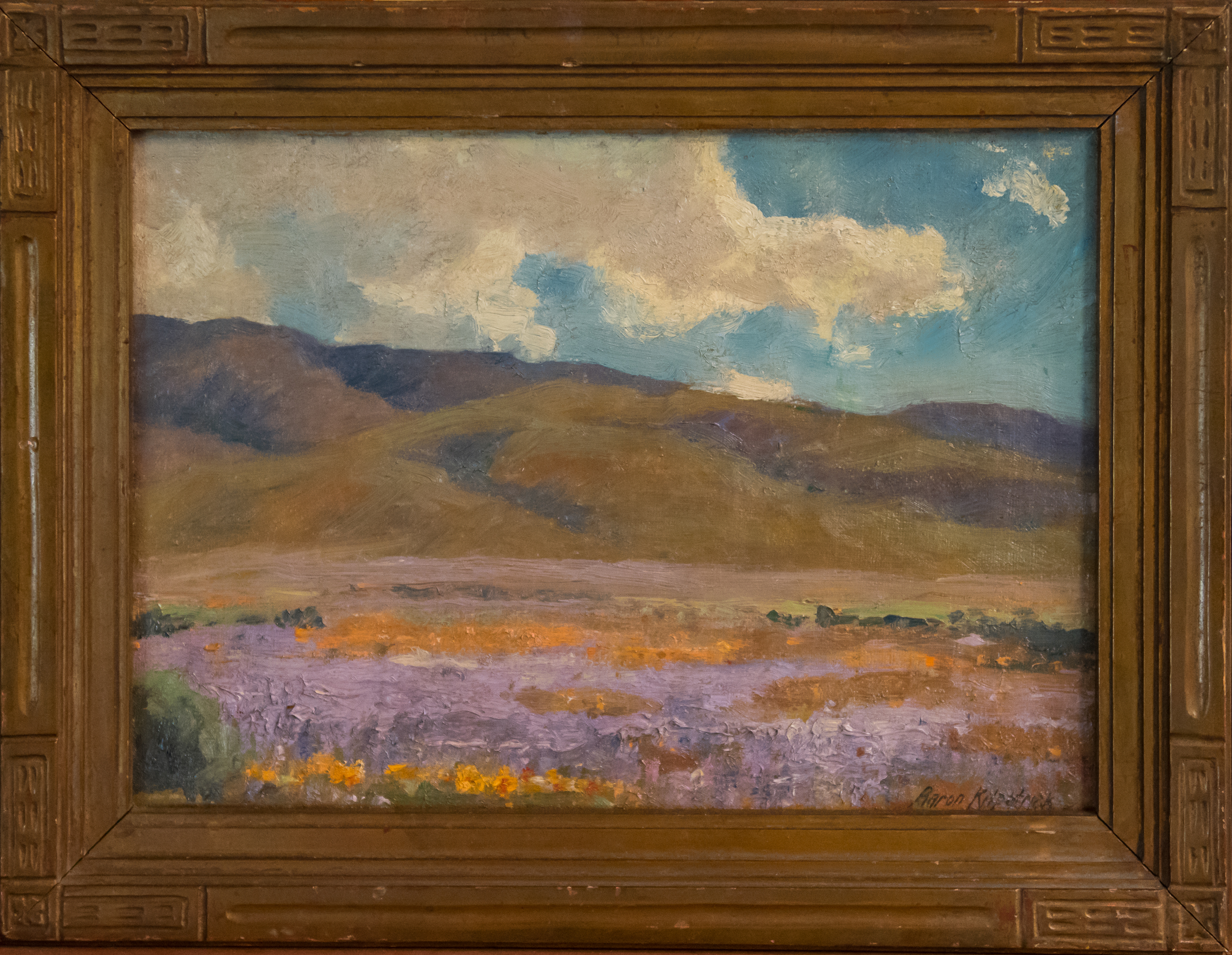 A wonderful painting by Leo Blake with a Salmagundi Exhibition label on the back. I love Blake, have never seen a bad one. This 16 x 20″ oil painting on board is titled Early Winter in Vermont.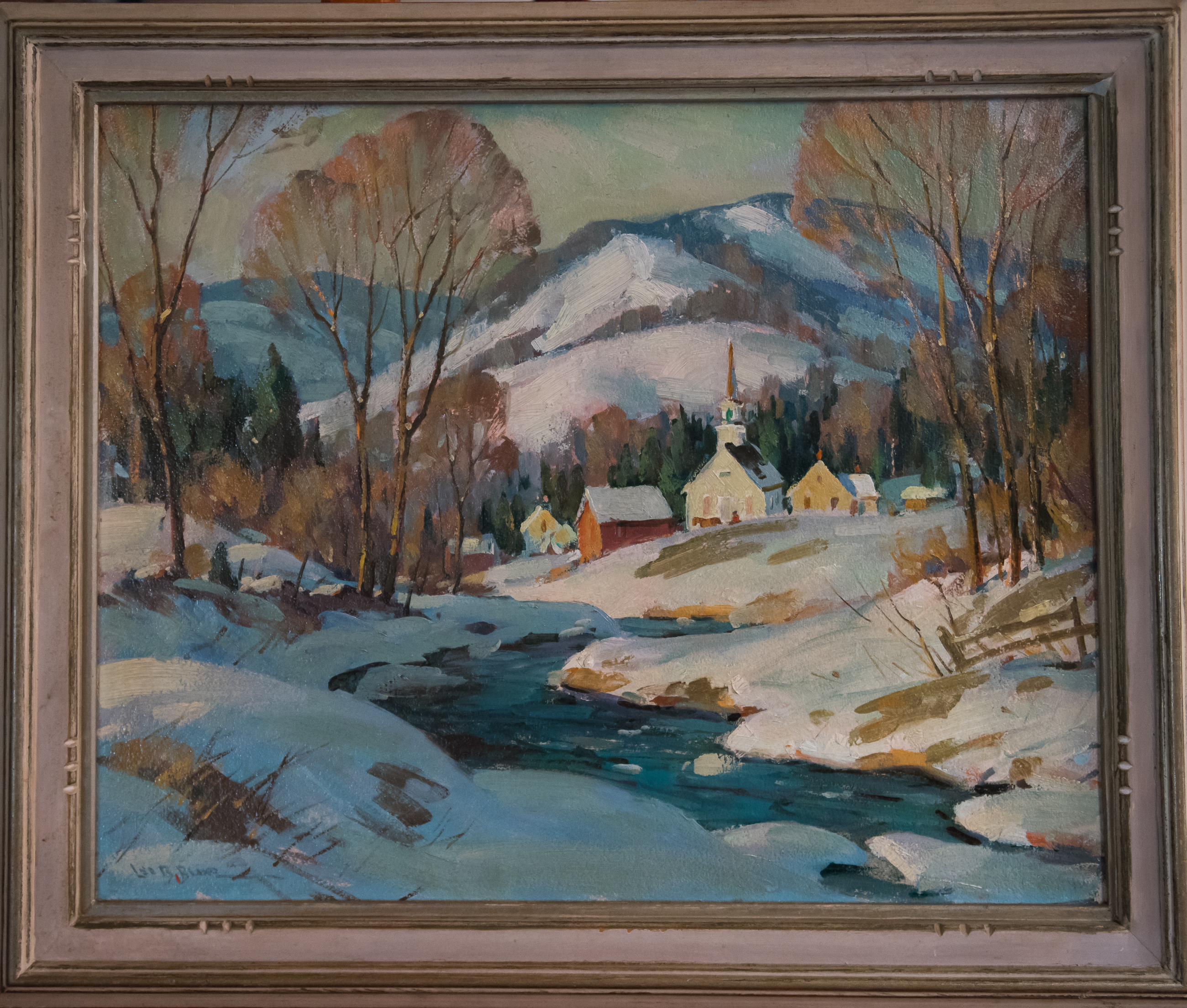 A sweet little oil on board of San Diego Mission De Alcala by the wonderful San Diego woman artist Rose Schneider (1895-1976), who is finally starting to get the acclaim she rightfully deserves. 8 x 9″. sold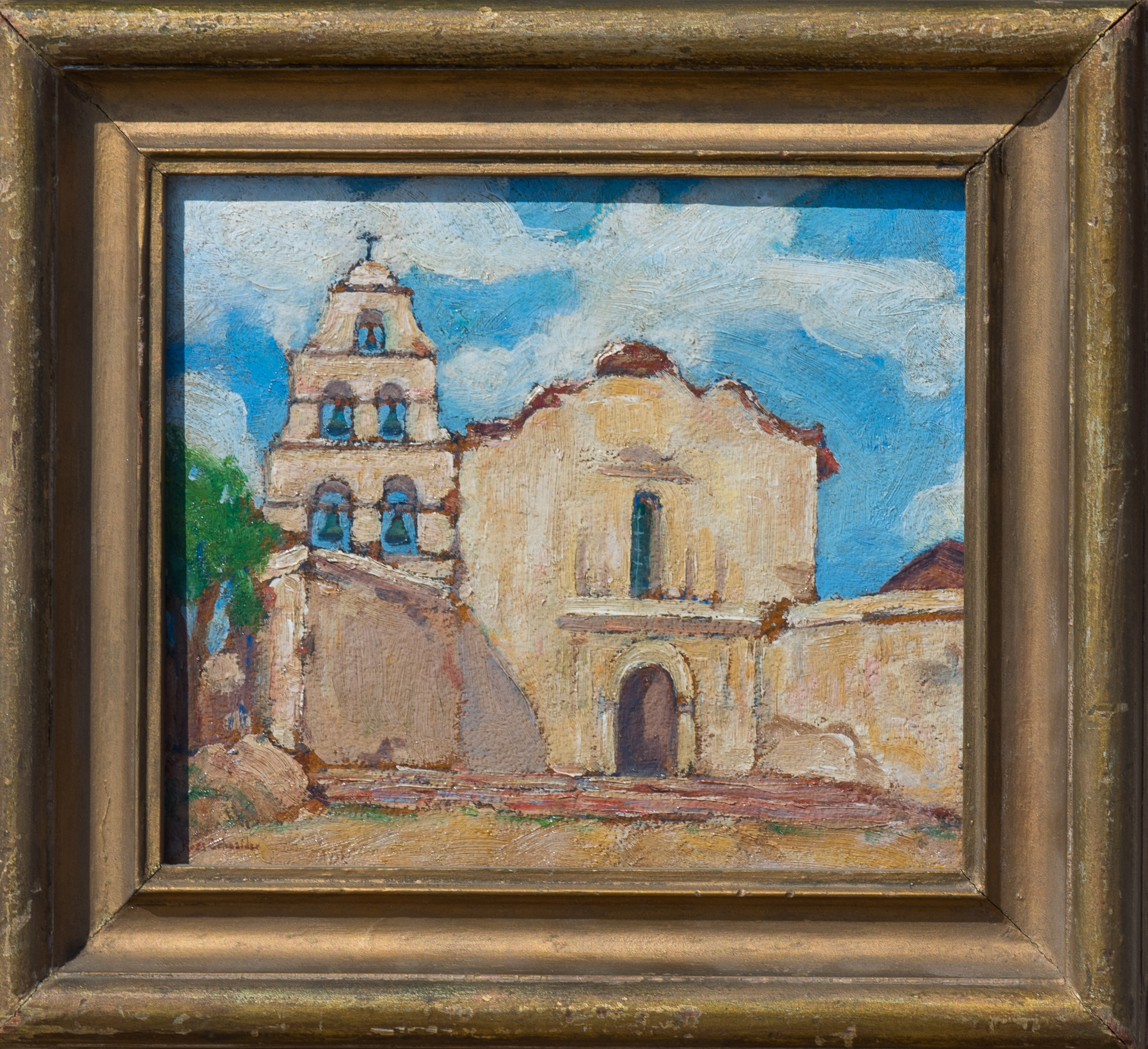 An antique thai buddha head, quite large -16″ tall x 10″ x 9″. sold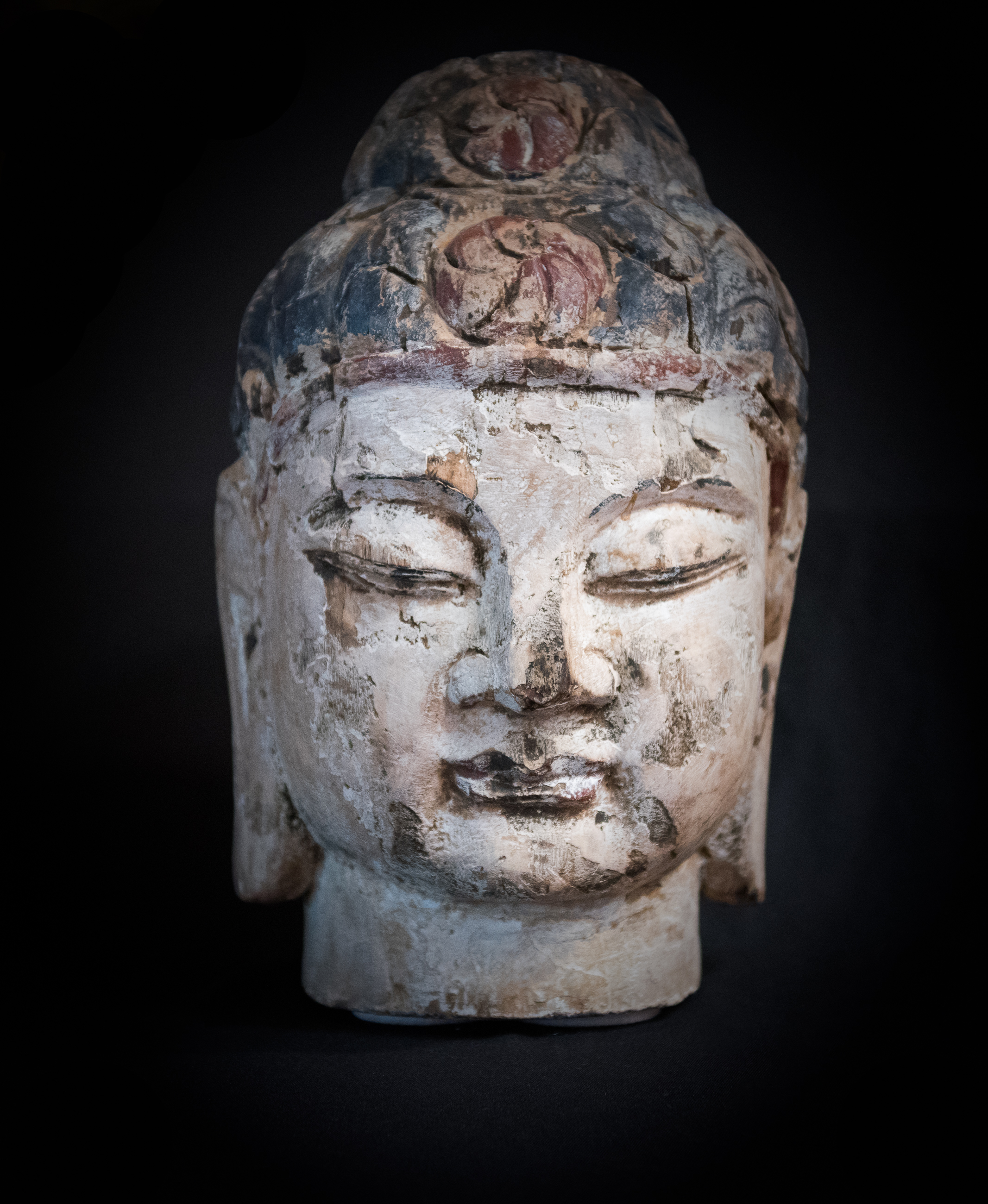 And a lovely bronze thai buddha, age unknown, on stand. Approx. 13.5″ tall. sold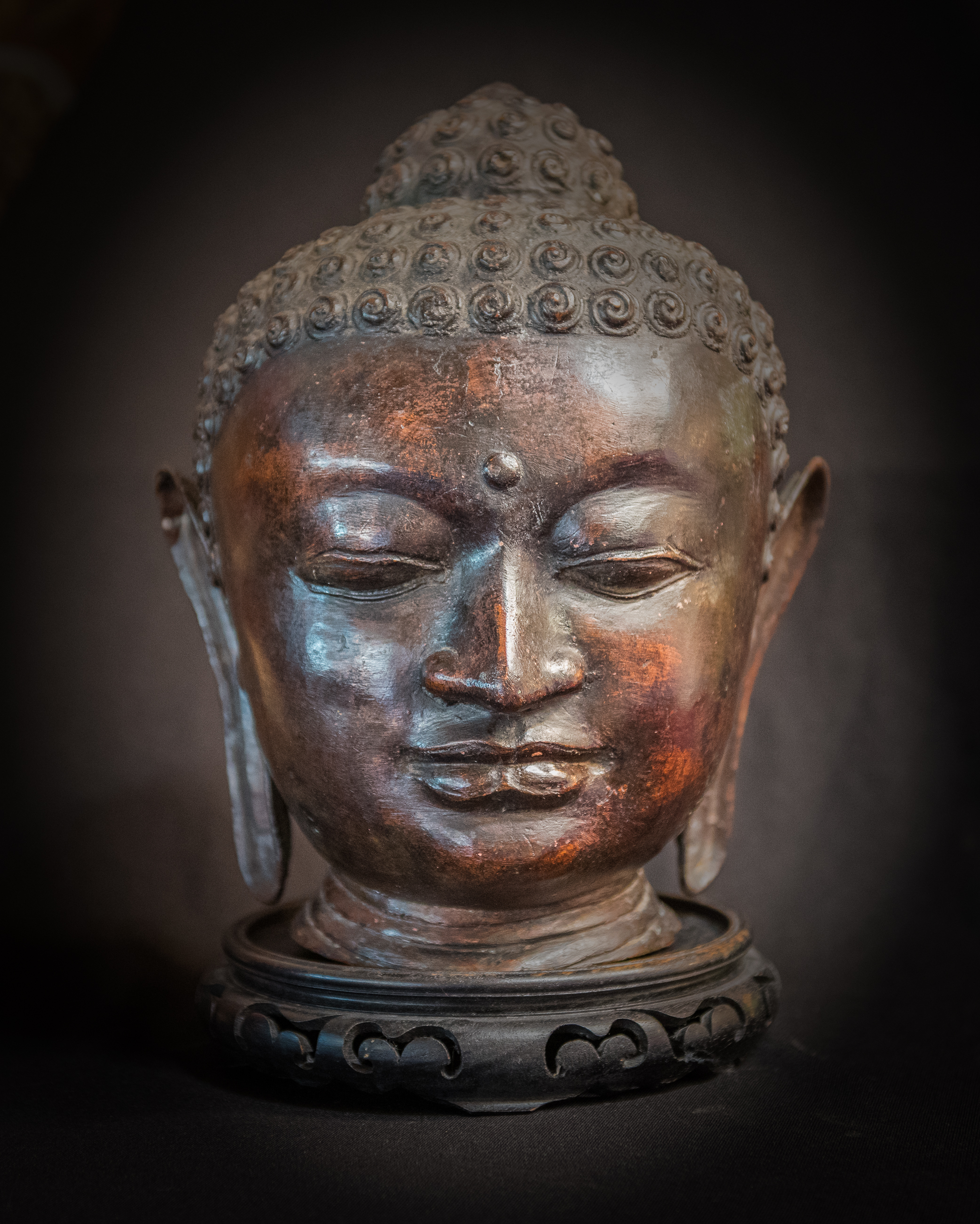 A large and very old figural wood and gesso religious carving. 31 x 21″ Phenomenal. Sold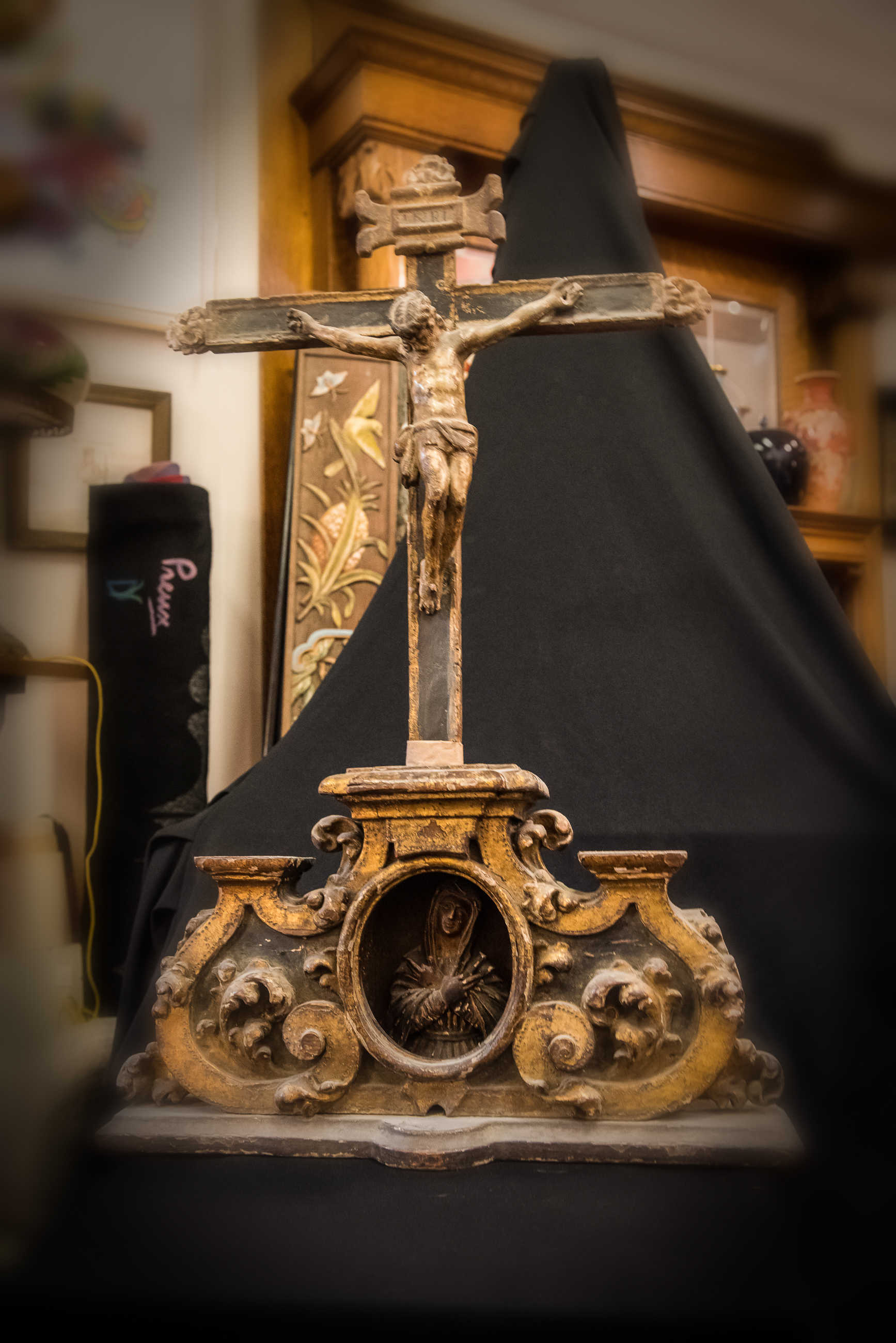 A watercolor painting of Koi by the late National Watercolor Society artist, Fallbrook's own Joan Roche 1935-2001). 14 x 22″. Elegantly framed.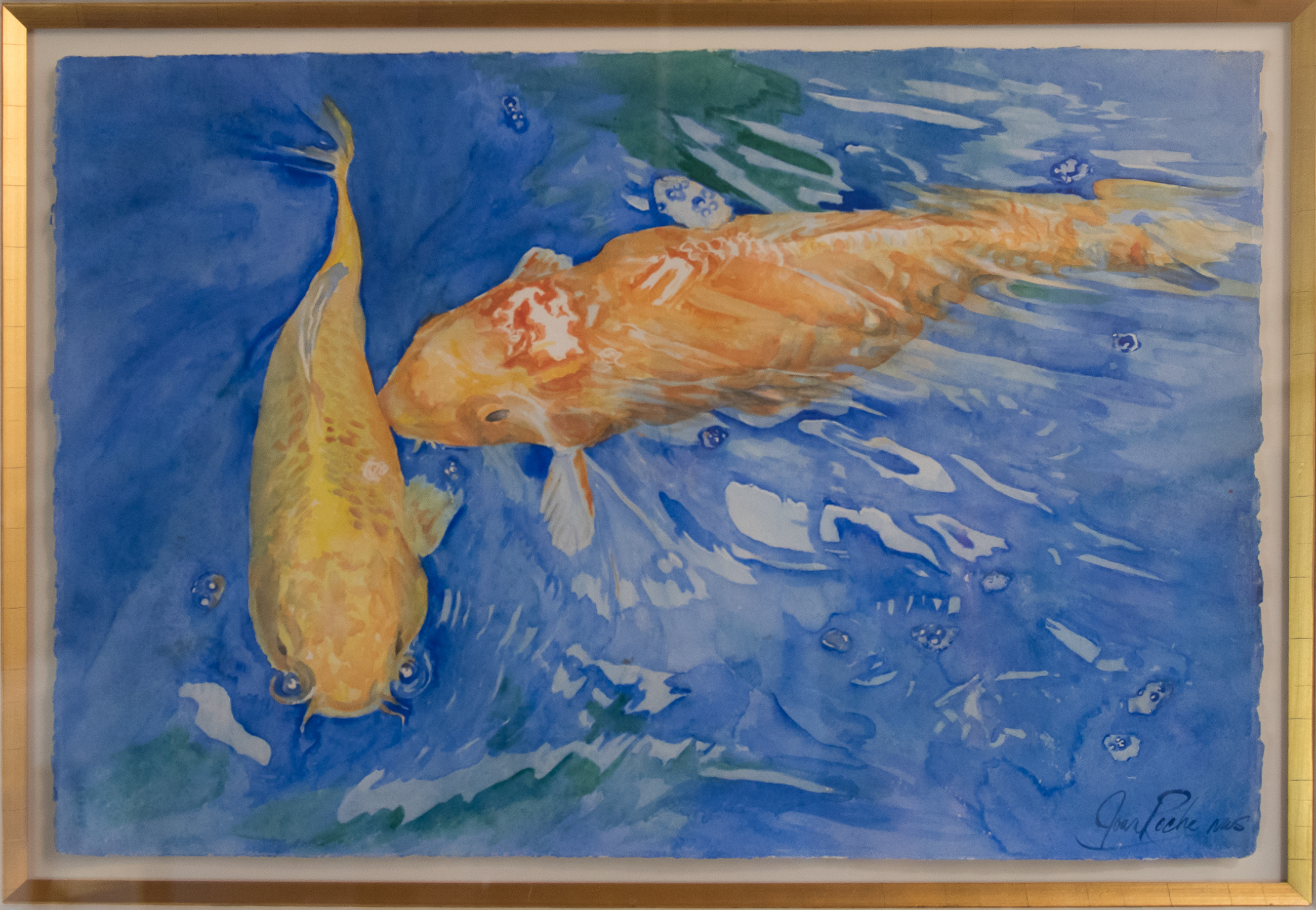 Here is something way cool. A monumental 12.5 " sterling silver billiards trophy from 1912, celebrating J. R. Morse's three cushion bank shot at the Union League Club. Beautiful angel wing handles. Hallmarked Black Starr and Frost, New York. p.o.r.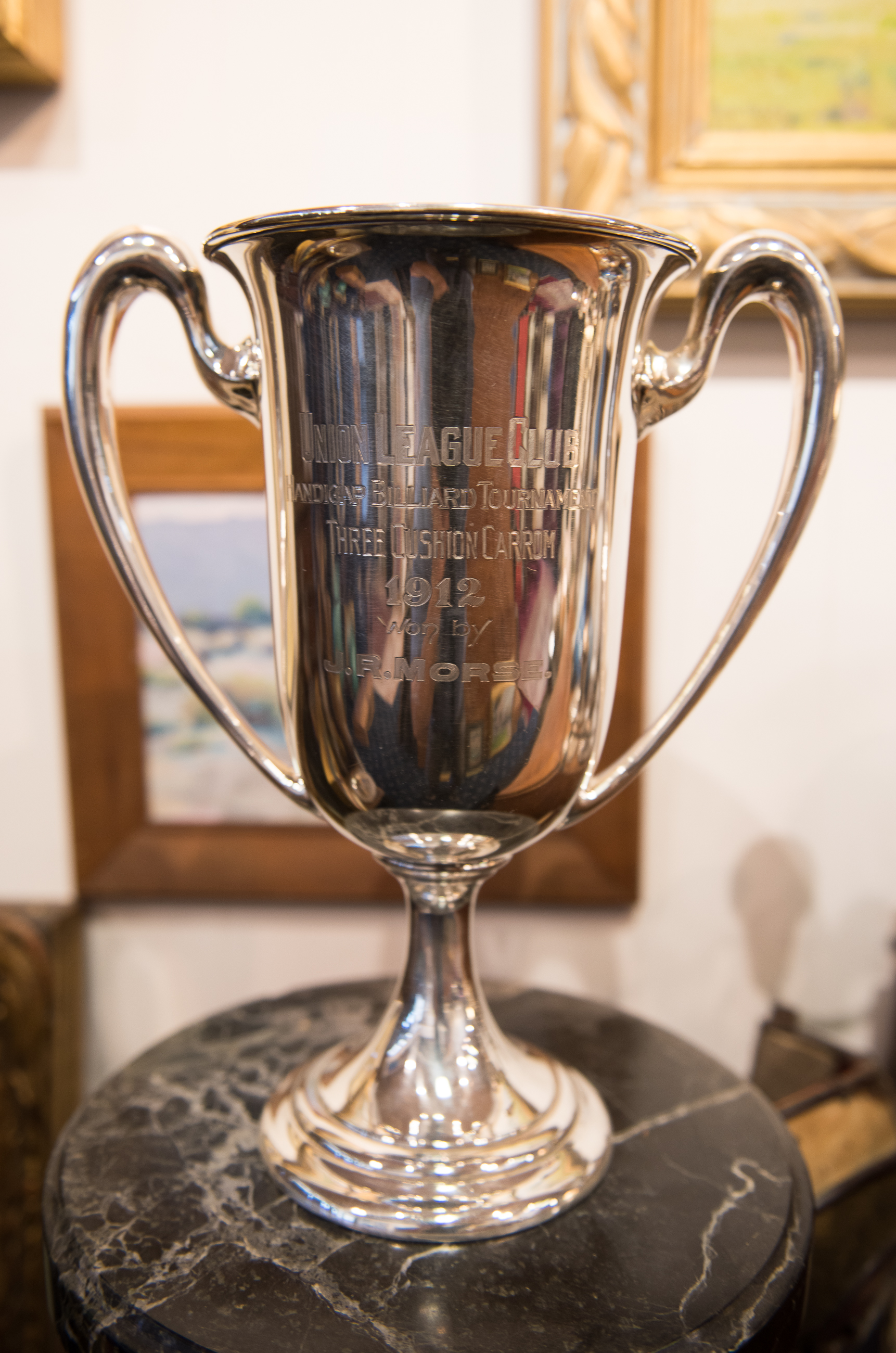 A very fine period french opaline palais royale gilded and covered bowl. approx. 9.5″ x 10″.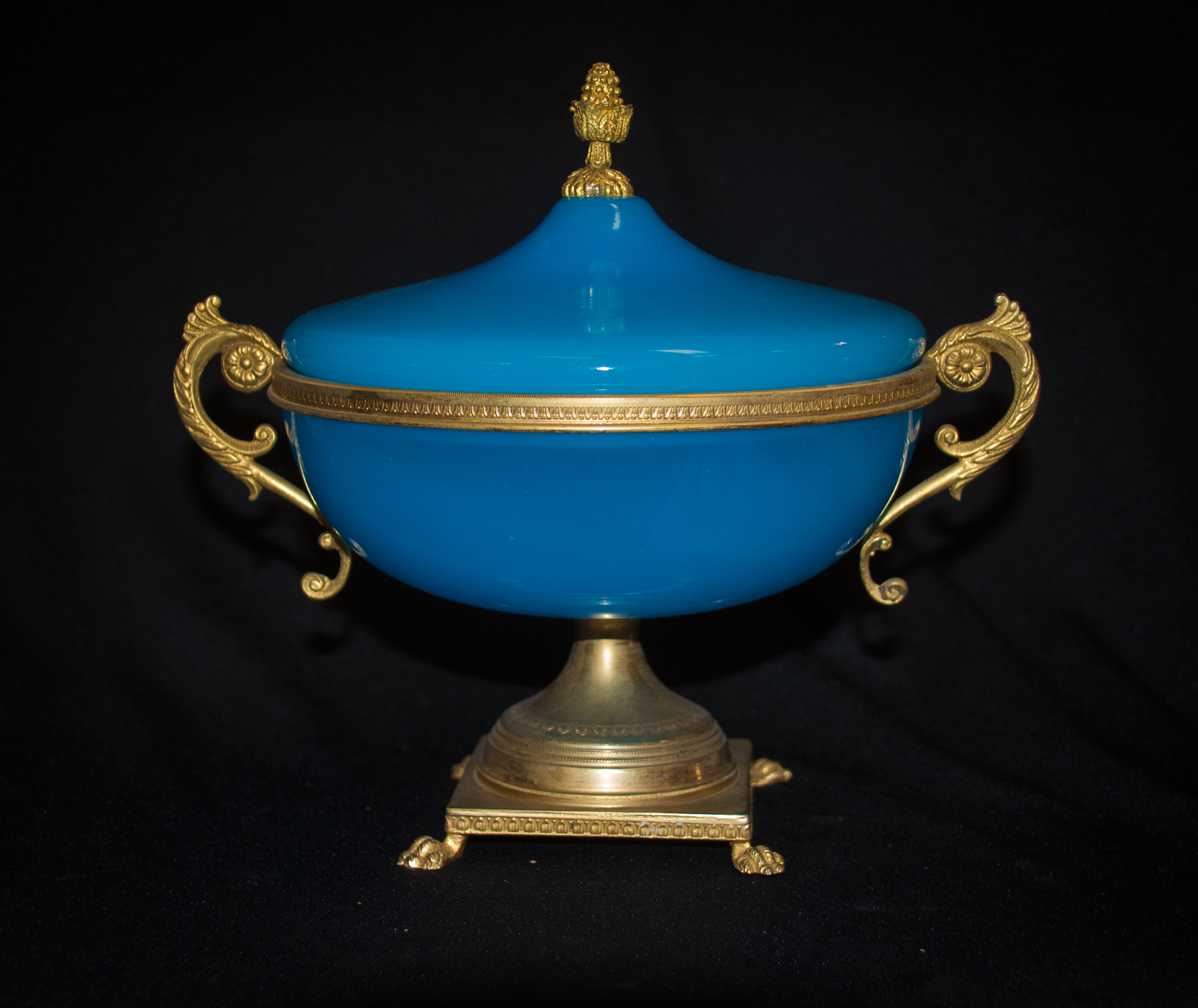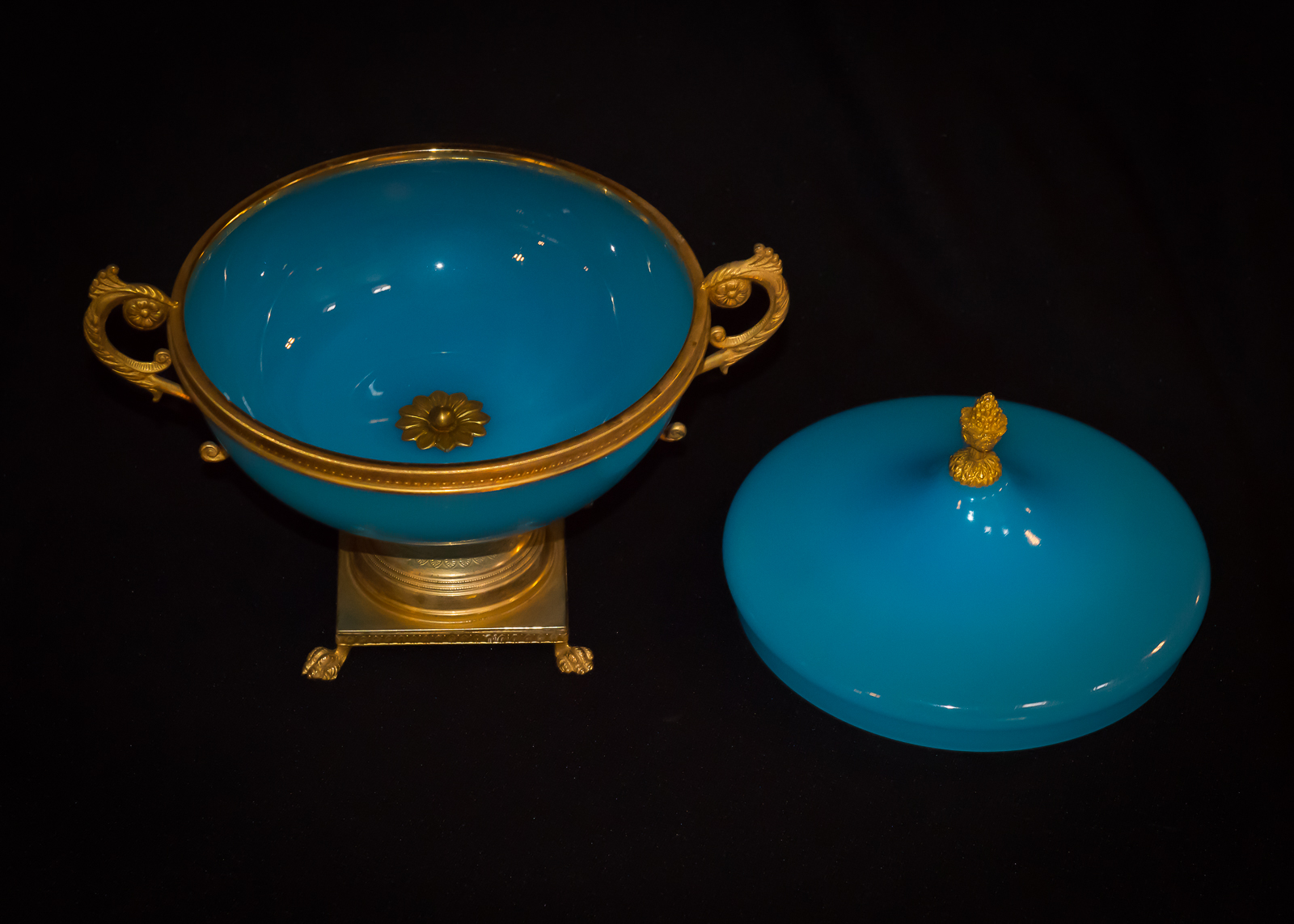 A Polia Pillin vase depicting a woman, two bluebirds and a tree. sold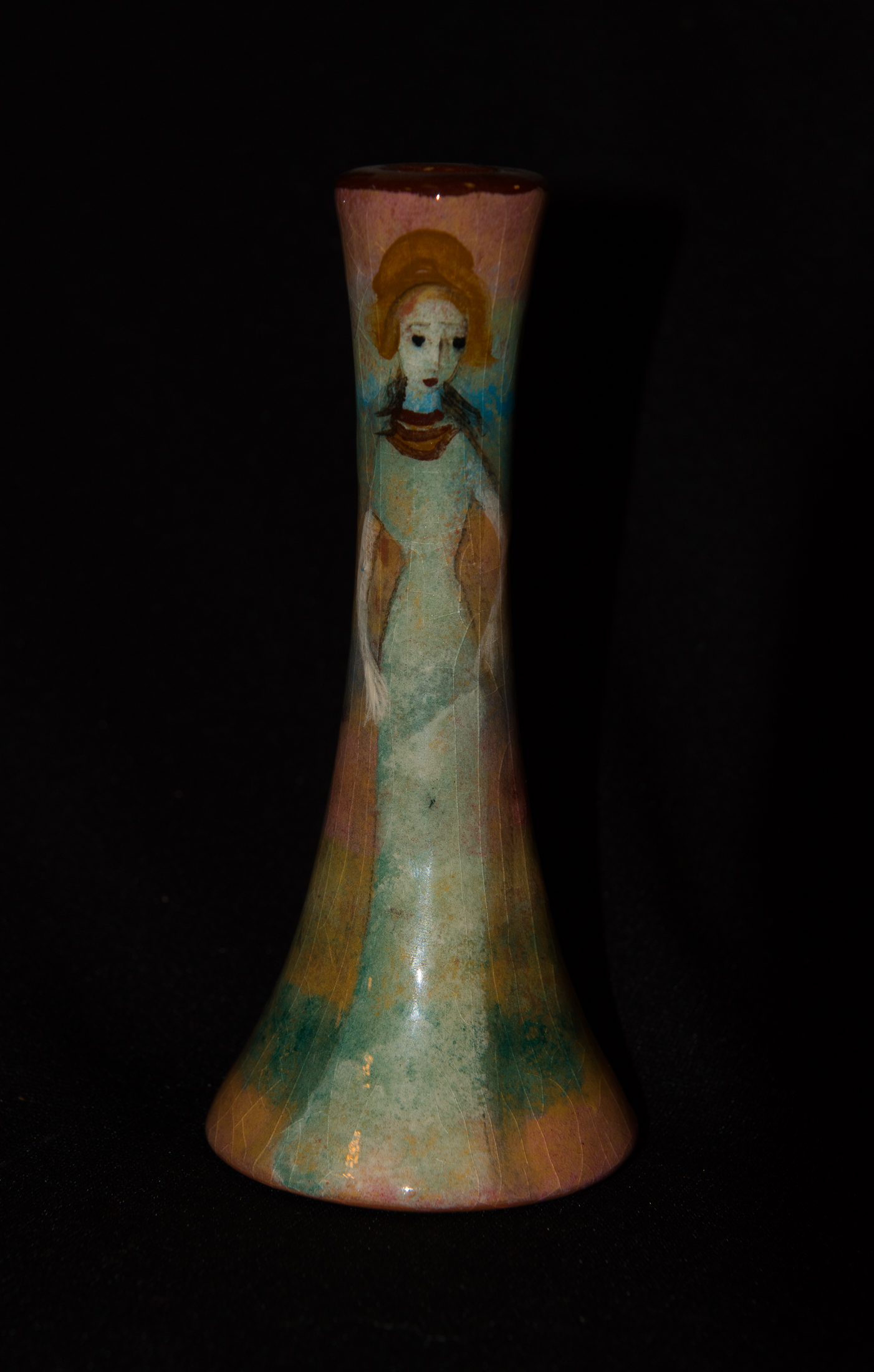 I also want to announce that the Blue Heron Gallery is privileged to be handling the estate of Jane Greene Gale (1898-1987). I have over eighty watercolors, oils and prints from this wonderful artist. I am going to try to photograph all the work and put it on the website in the coming months.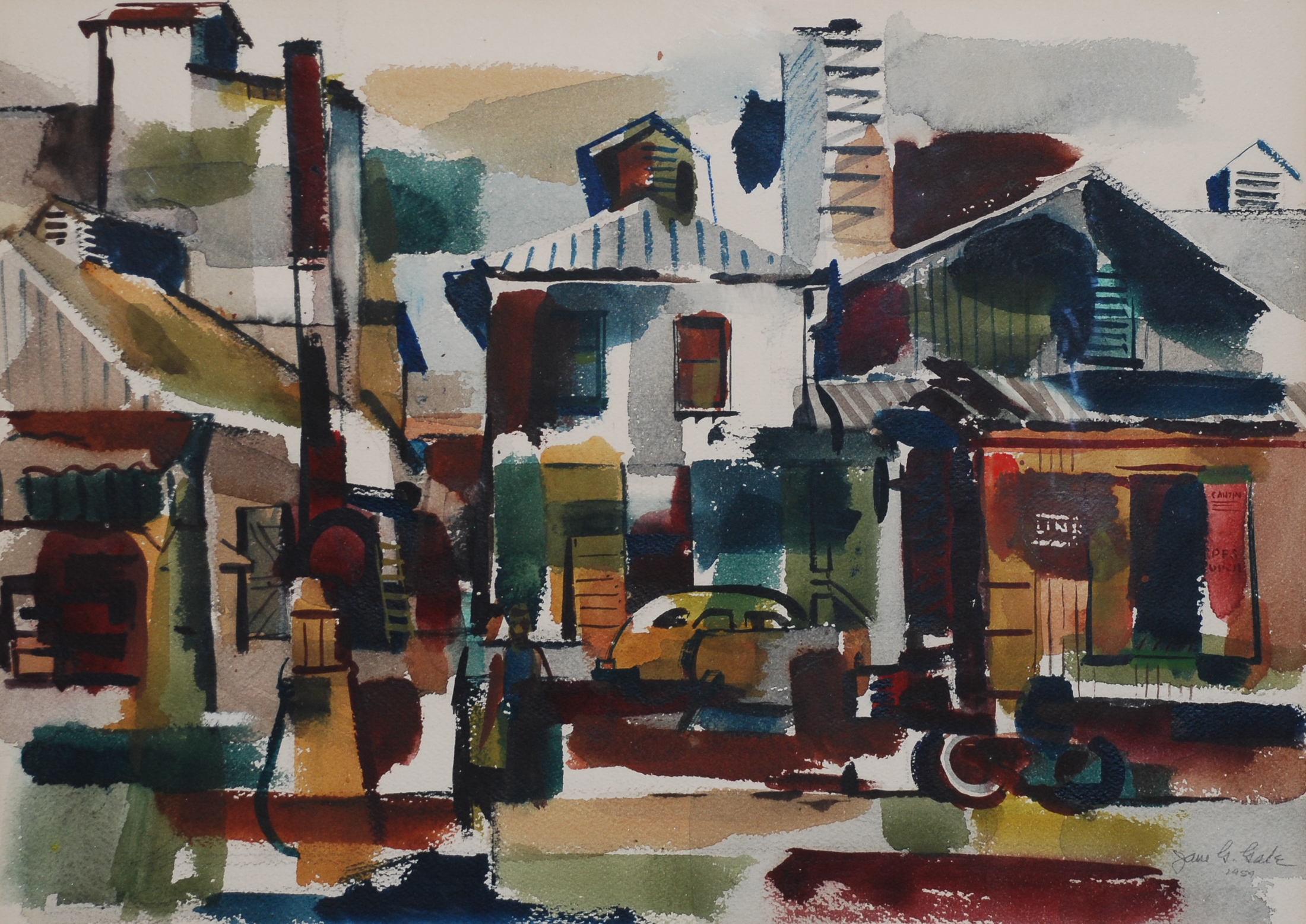 I had been waiting for Maurine St. Gaudens Emerging from the Shadows four volume set to be published, a wonderful new encyclopedia of California women artists, many of them relatively undiscovered. Several of Gale's paintings from the estate collection are featured in the new book.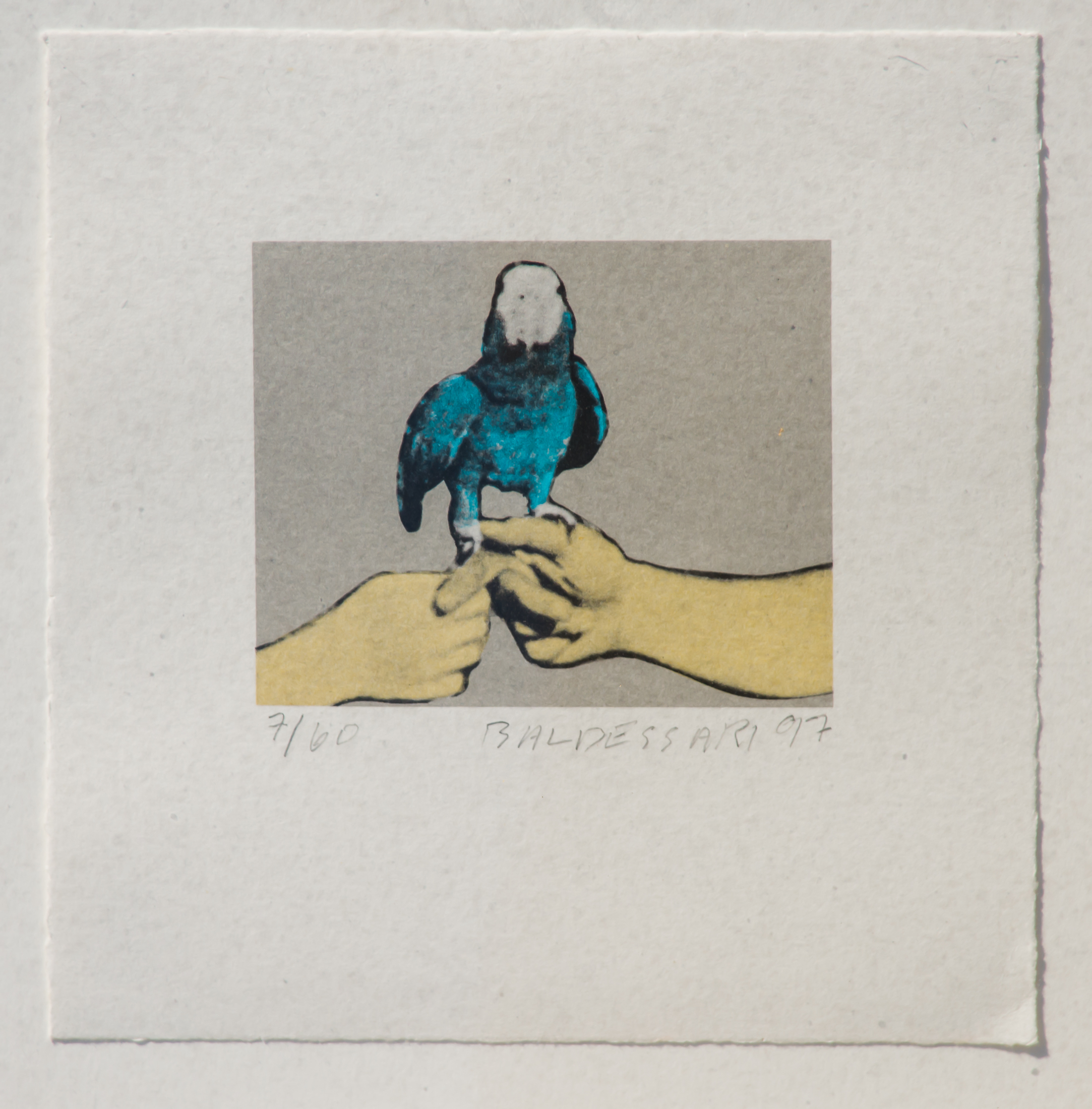 John Baldessari – Blue Parrot lithograph, 7 1/2″ x 7 3/8″ 1997