Here are some of my new treasures:
A monumental set of Albert Paley steel Bookends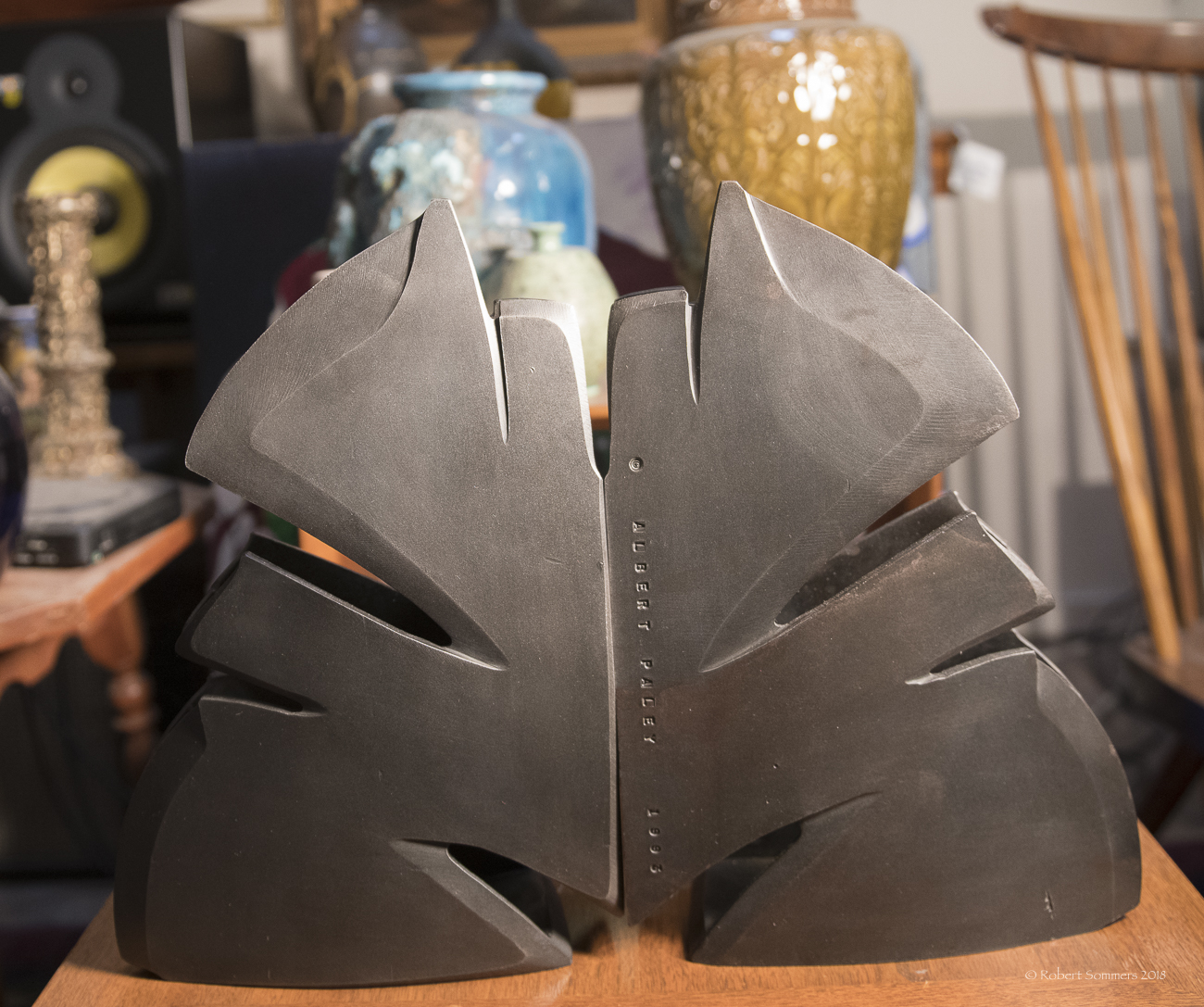 A lovely terracotta sculpture by depression era Serbian American artist Danica Misita (1914-1983) 18″ tall.
I know what you are thinking; all well and good but does he have any robots? You bet I do. Some cool ones. A sucharakabot in the box. Pink, the exclusive Japanese model. Will break them out for you later.