I have been remiss in updating my blog. Even though things are a bit slow, I have a hard time resisting purchasing great things that I can't pass up because I know that I will never have an opportunity to buy again. So I do. I have been on the road a bit and had to buy my way out of a show or two.
Here are some new additions to my larder; not even mentioning the prints and paintings.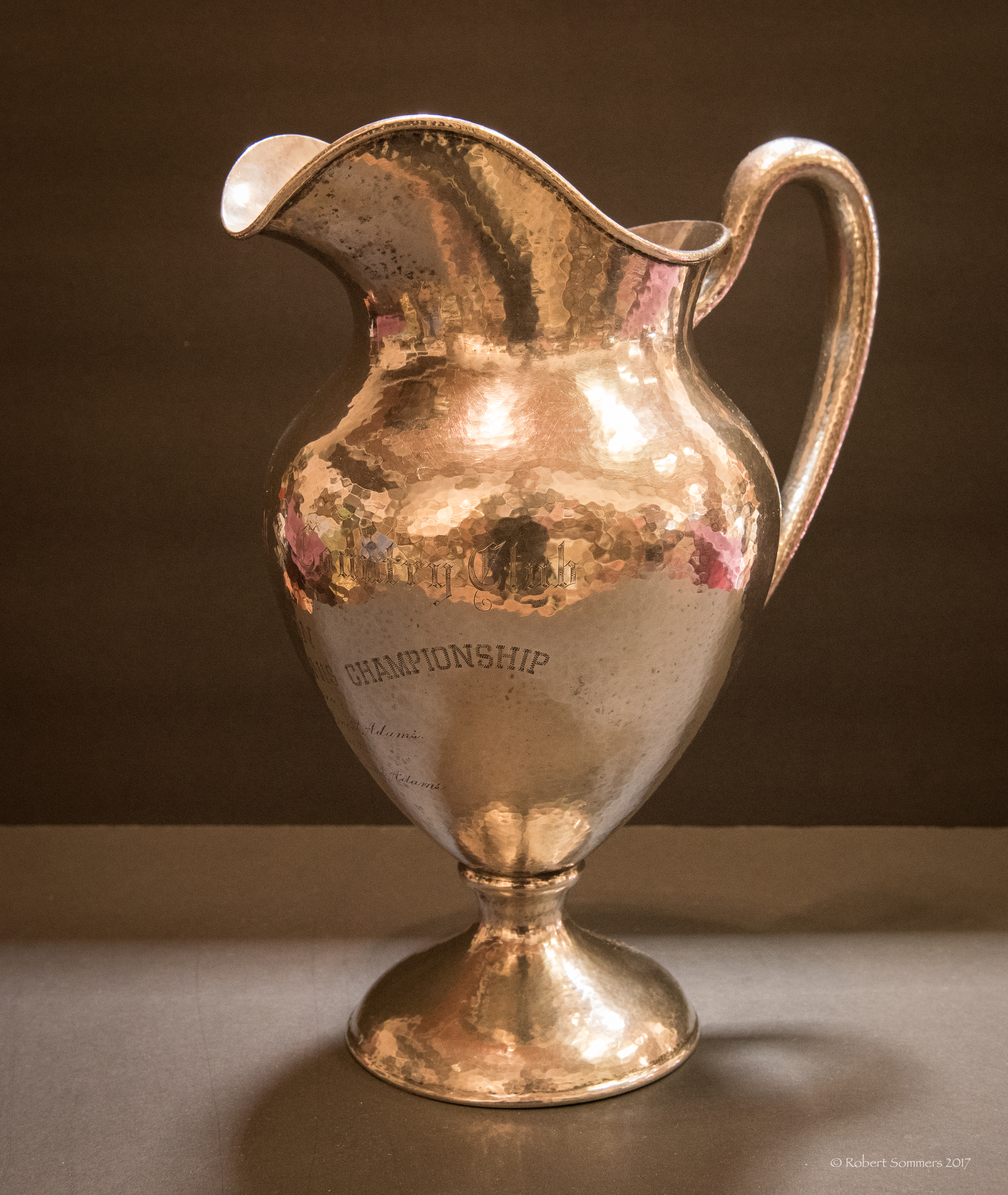 A phenomenal Shreve and company hand hammered sterling silver pitcher. This is a perpetual trophy from the esteemed San Francisco silver maker. Medford Tennis and Country Club. Southern Oregon Tennis Championships. Won in 1914 and 1915 by one Ernest Adams. Fabulous hammering. Approx. 11″ x 8″.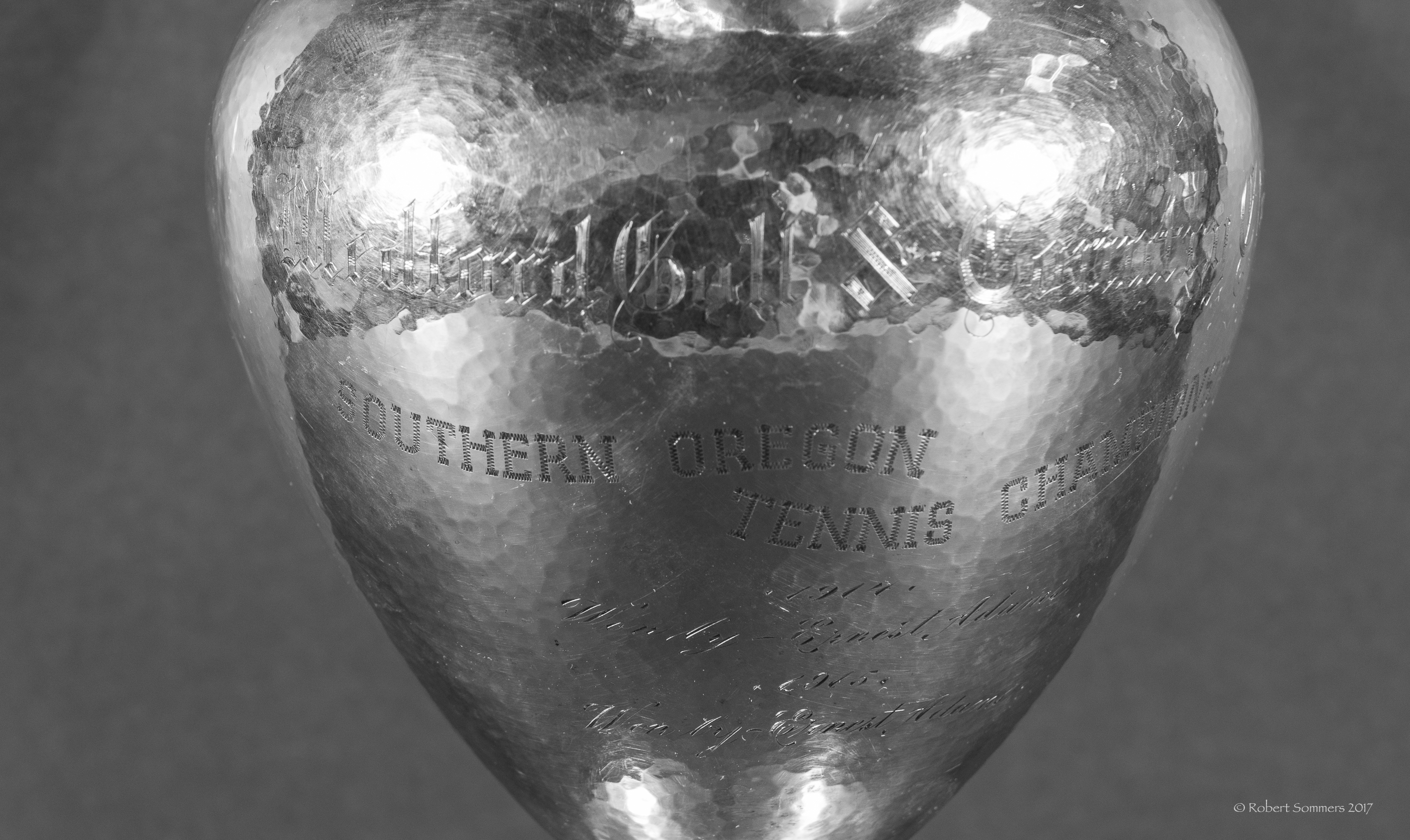 I have dealt in craftsman and hand hammered silver for over twenty years and don't remember a pitcher of this presence and quality. I looked up Mr. Adams, he lost the trophy in 1916 to the U.S. National Golf champ, one H. Chandler Egan. As the Roman sage Crispus once wrote, fame is fleeting. p.o.r.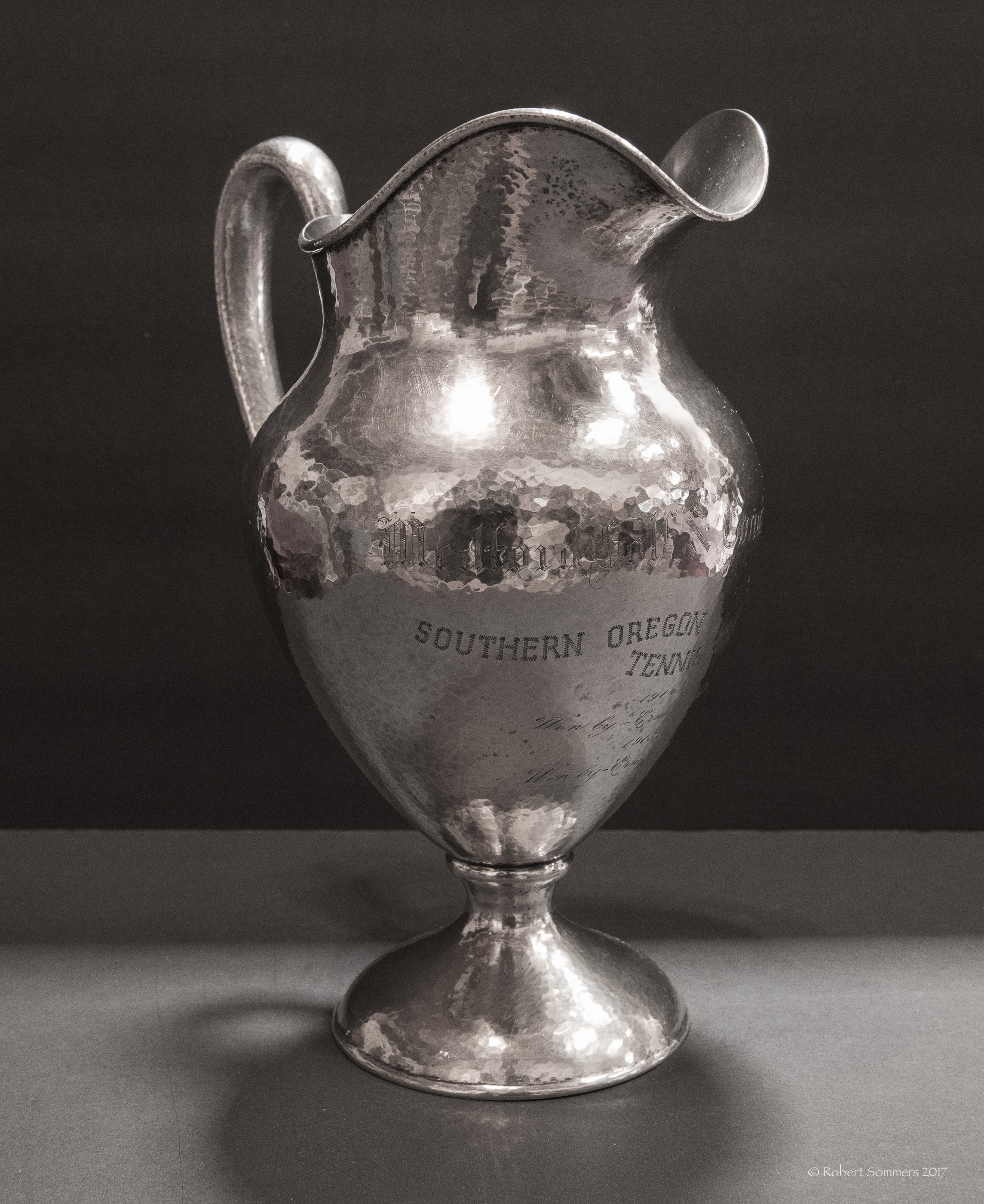 An early germantown runner. How often do you see Germantown runners, especially early ones with great color? Try never.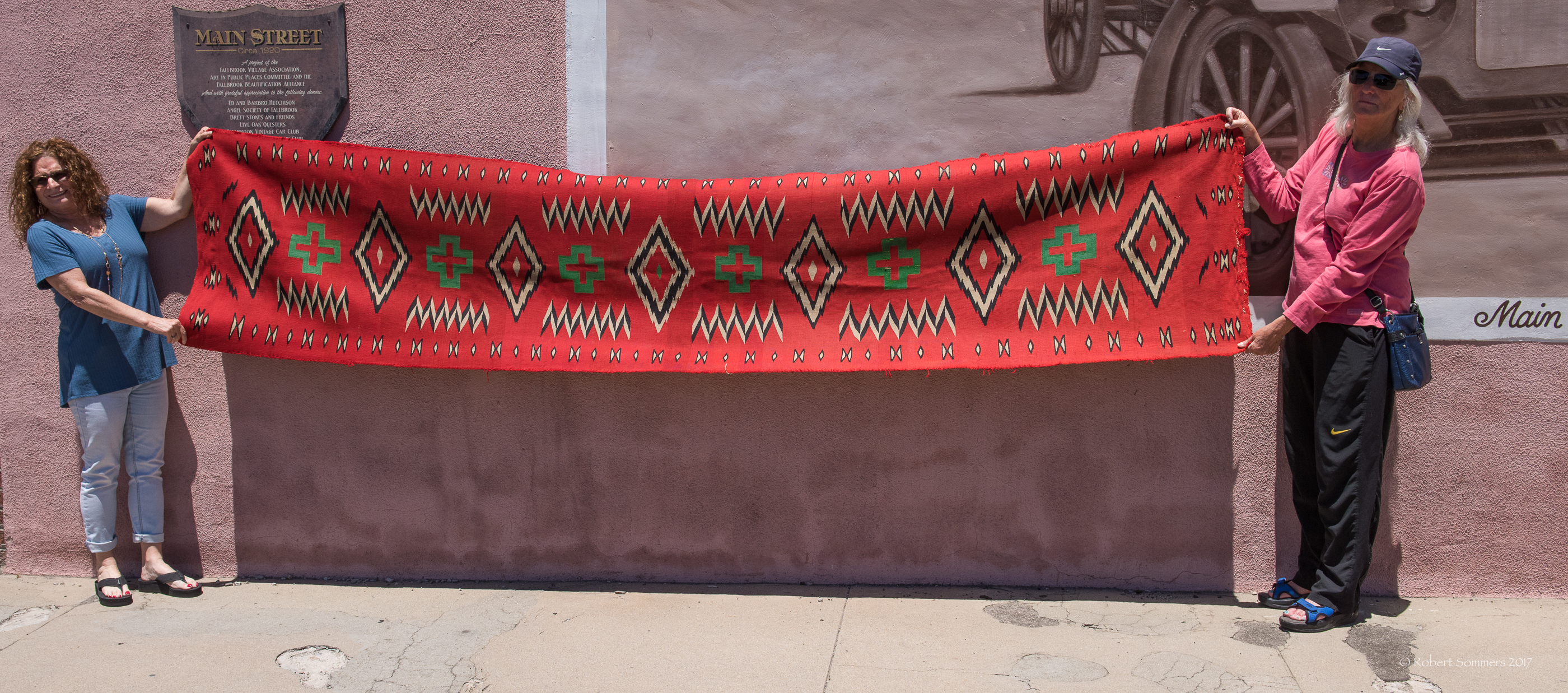 It has some fixable damage but nothing that really takes away from its marvelous positives. Measures 10'8″ x 28″. The blue looks suspiciously indigo to me, I have read about early germantown weavings where the commercial dye was over dyed with indigo and guess that I will need to test it and make sure. The green really pops against the red. I love this runner! Will try to take better pictures soon.
A very rare marqueterie de verre scent bottle, hand made by Emile Galle. This unique method was said to be Galle's crowning achievement in glass. Wheel carved. 4 & 1/2′ wide x 4″. Replacement stopper. signed with original paper label. p.o.r. when I get it figured out. I have sold a lot of Galle in my time. This is by far the best piece that I have ever had. sold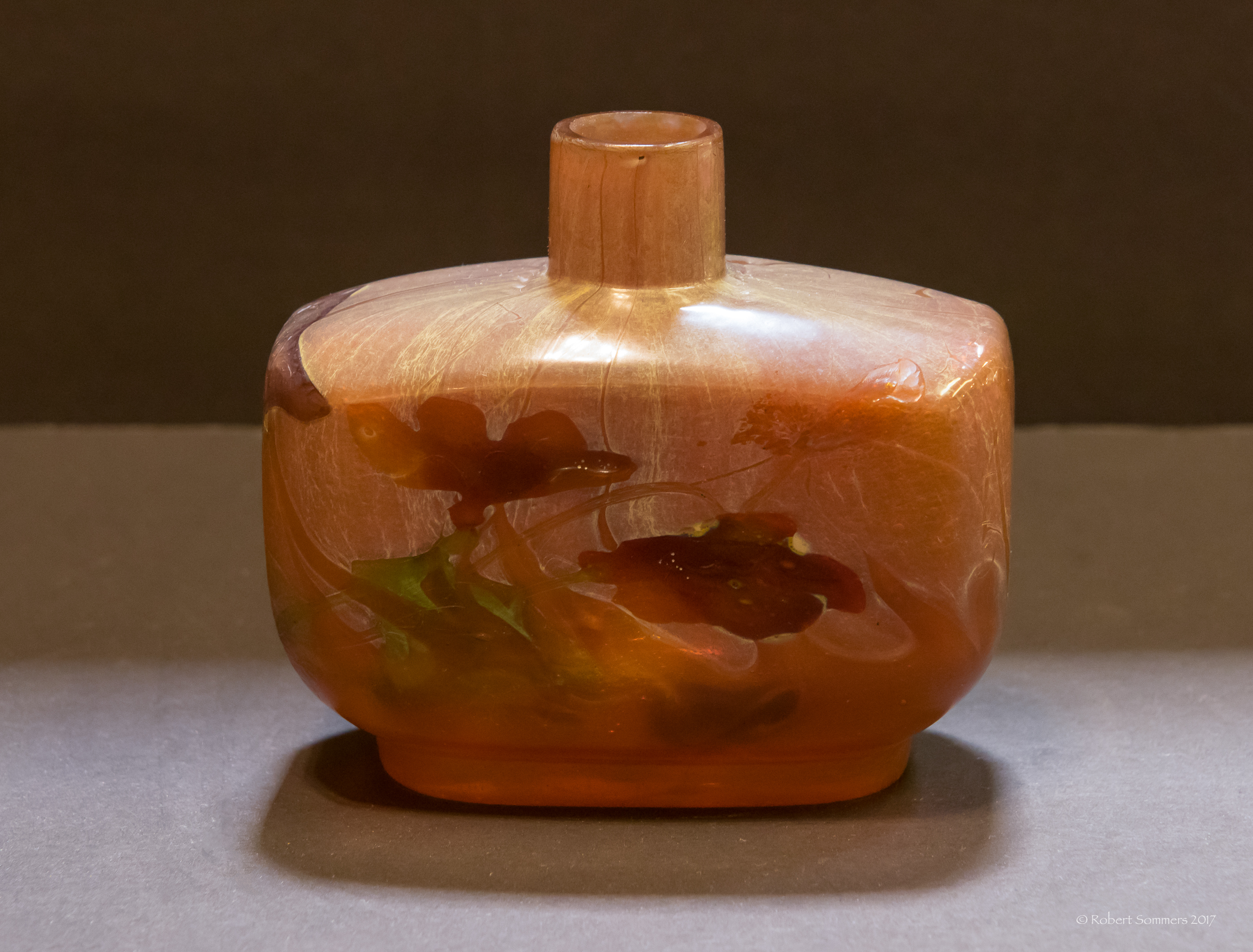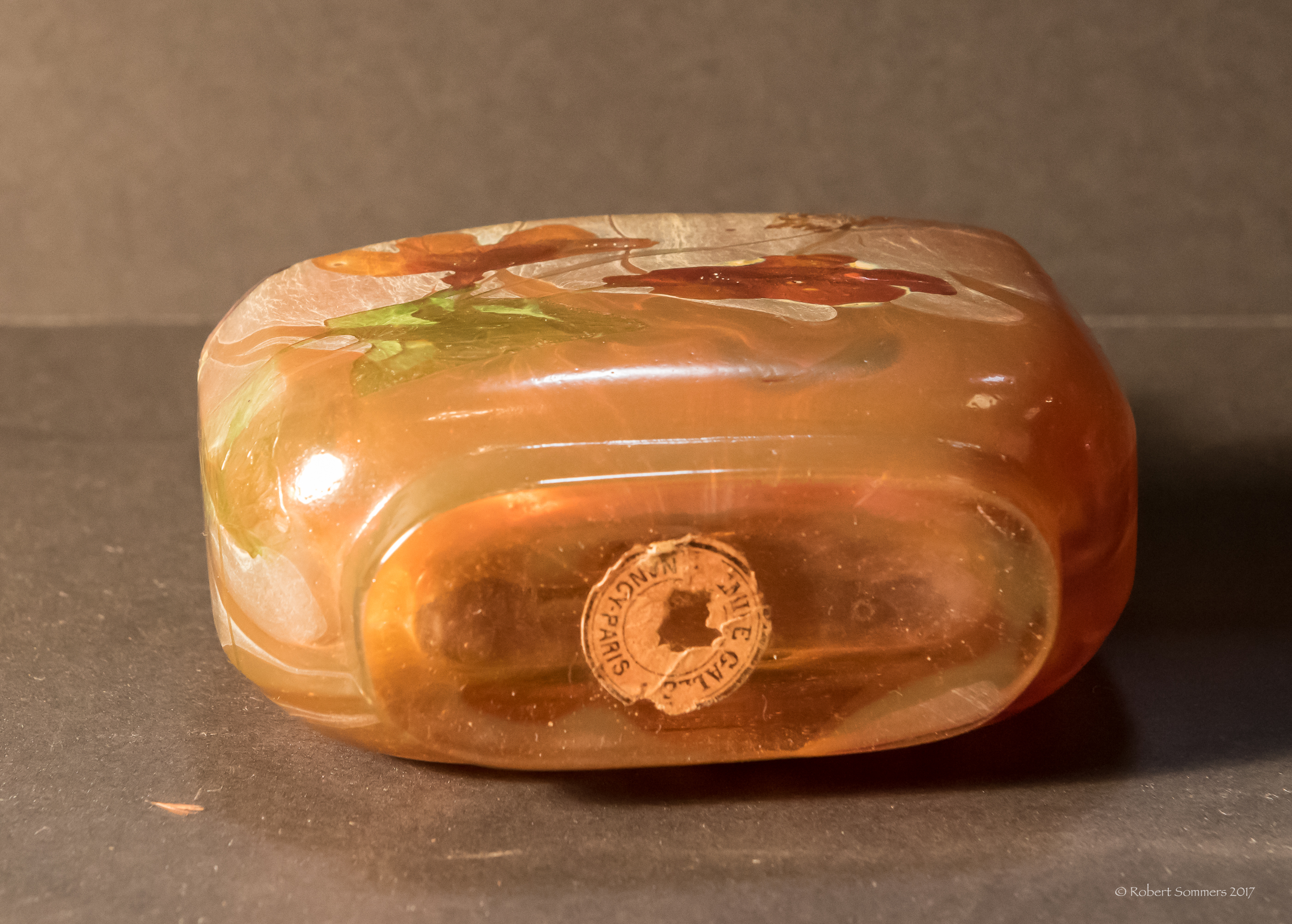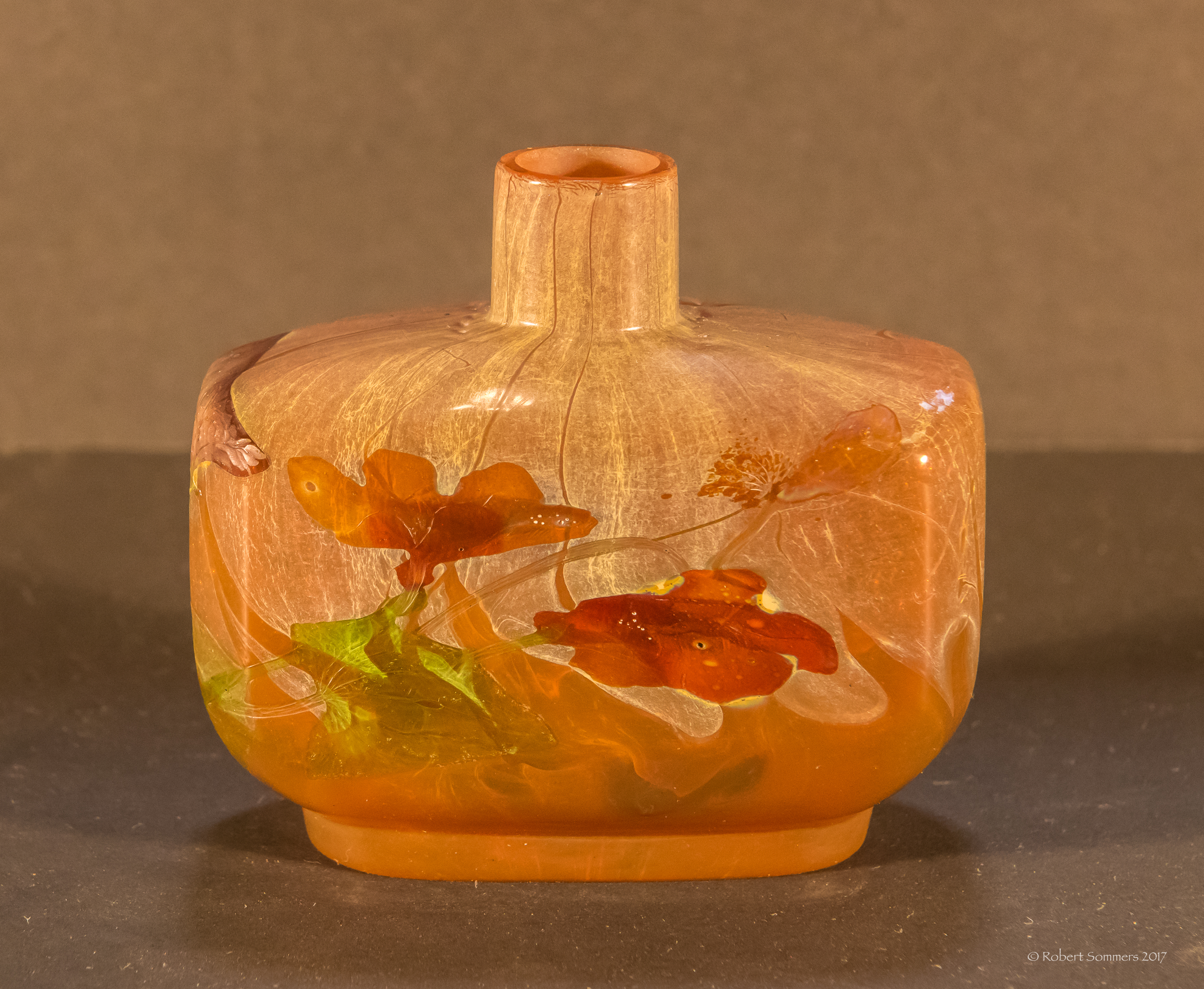 Two Pomo gift baskets, one with shells adorning the rim, the other with quail top knots and feathers. Diminutive and incredibly tight and fine.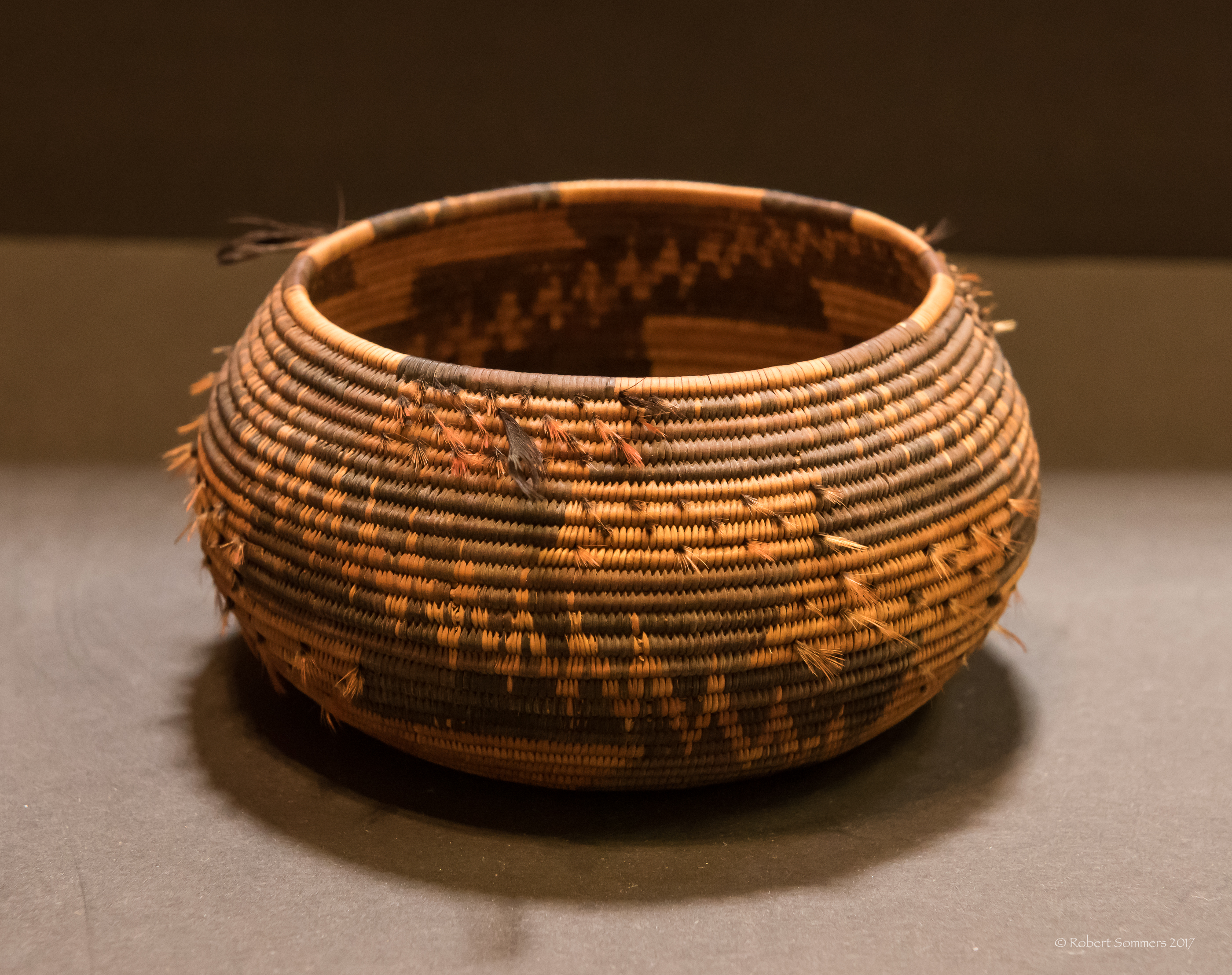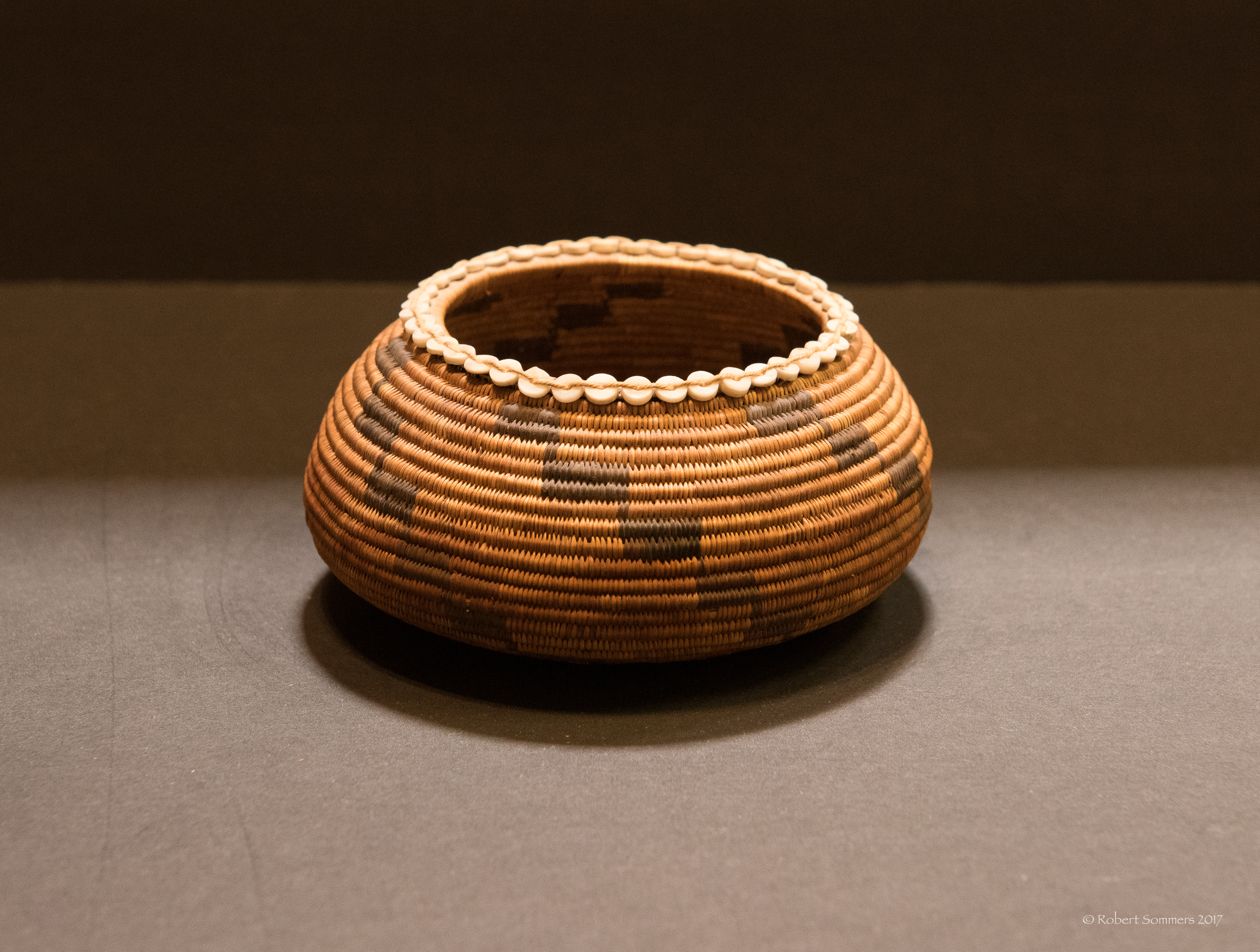 A Cahuilla basket depicting horses, a five pointed star, stepped rim, scorpions and other assorted iconography, attributed to Ramona Lubo. 8 & 1/2″ diameter. p.o.r.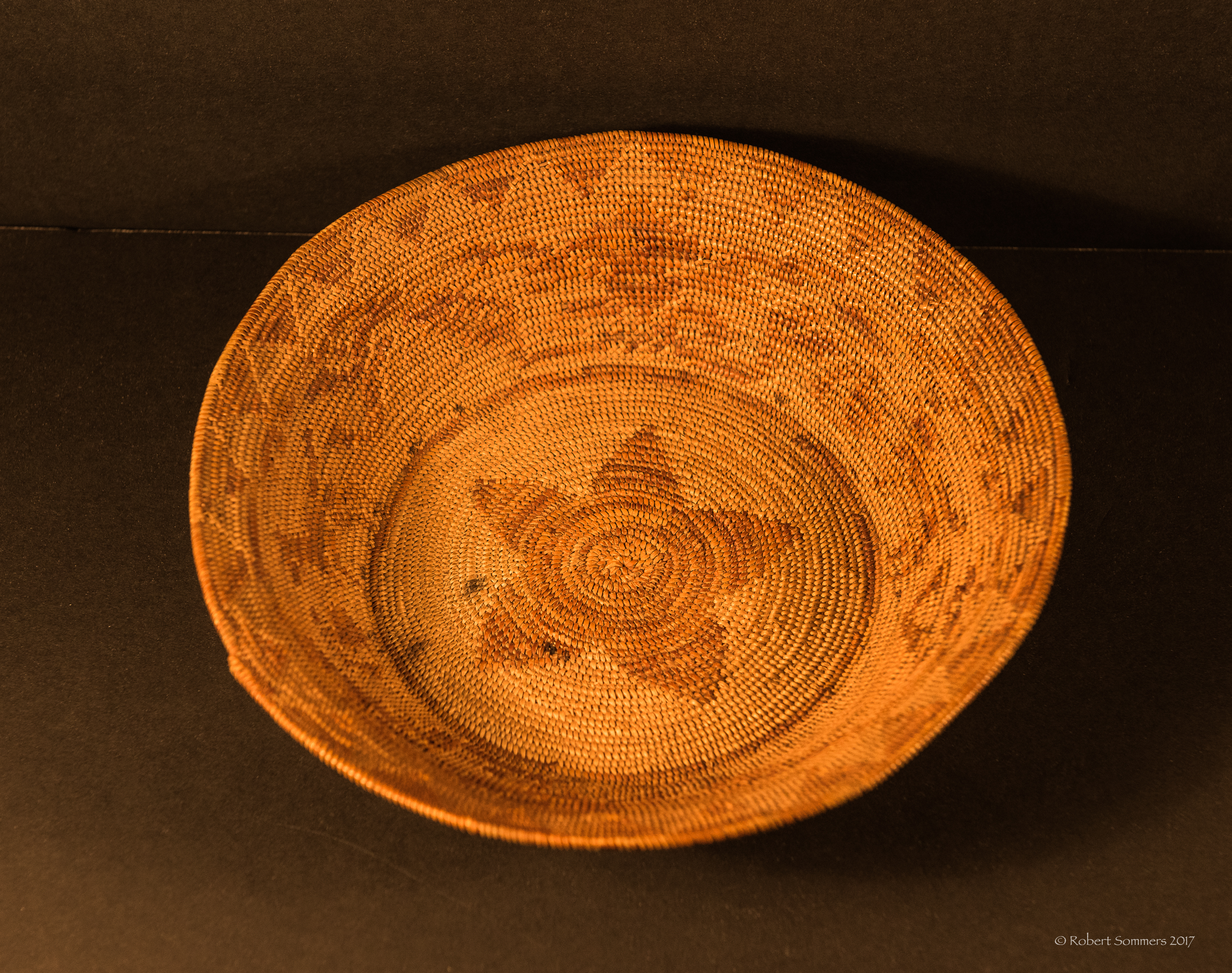 A client brought me two wonderful photographs to sell for her, bought originally from the artist. The works are iconic images by the great surrealist photographer, Jerry Uelsmann.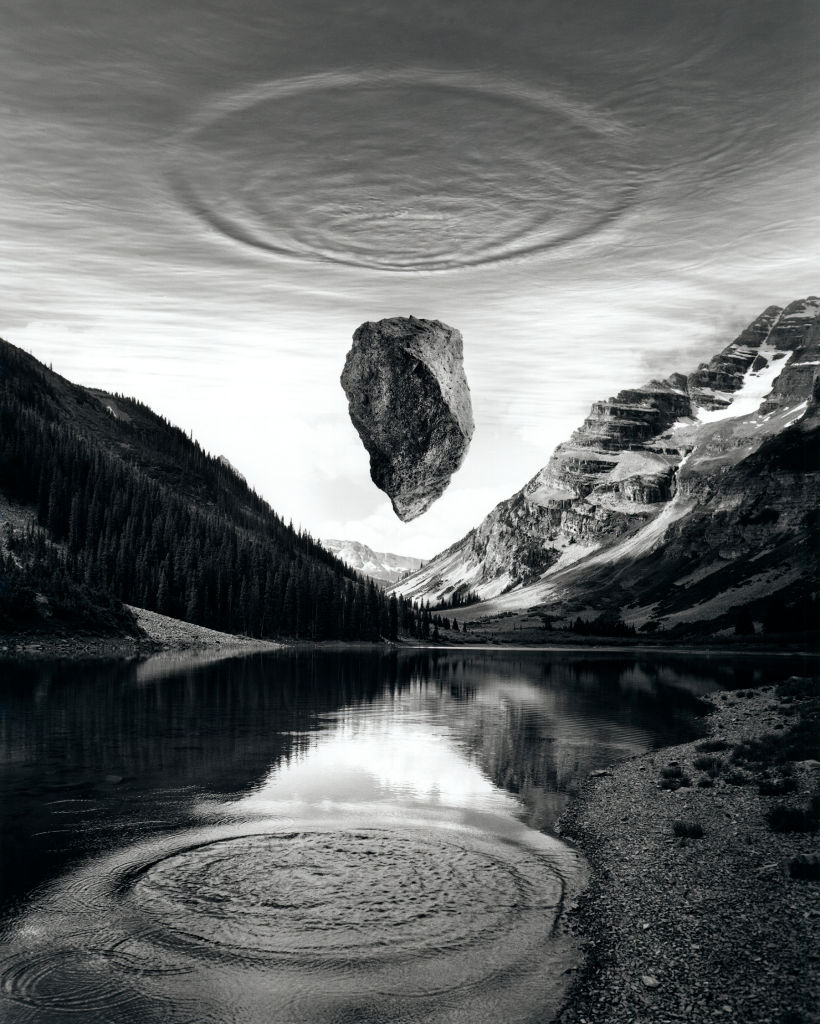 Jerry Uelsmann (b. 1934) Untitled 1991 silver gelatin print 19 x 15″ signed and stamped front and back.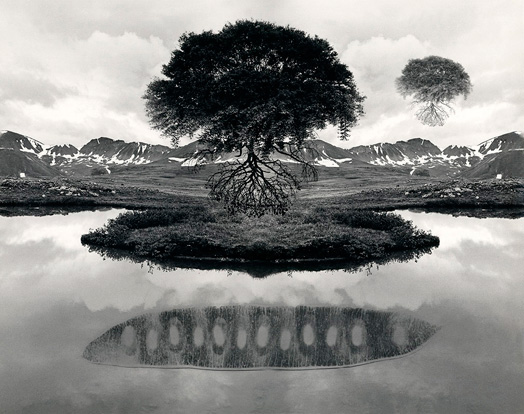 Jerry Uelsmann (b. 1934) Independence Pass, Colorado 1969 silver gelatin print 15 x 19″. signed and stamped front and back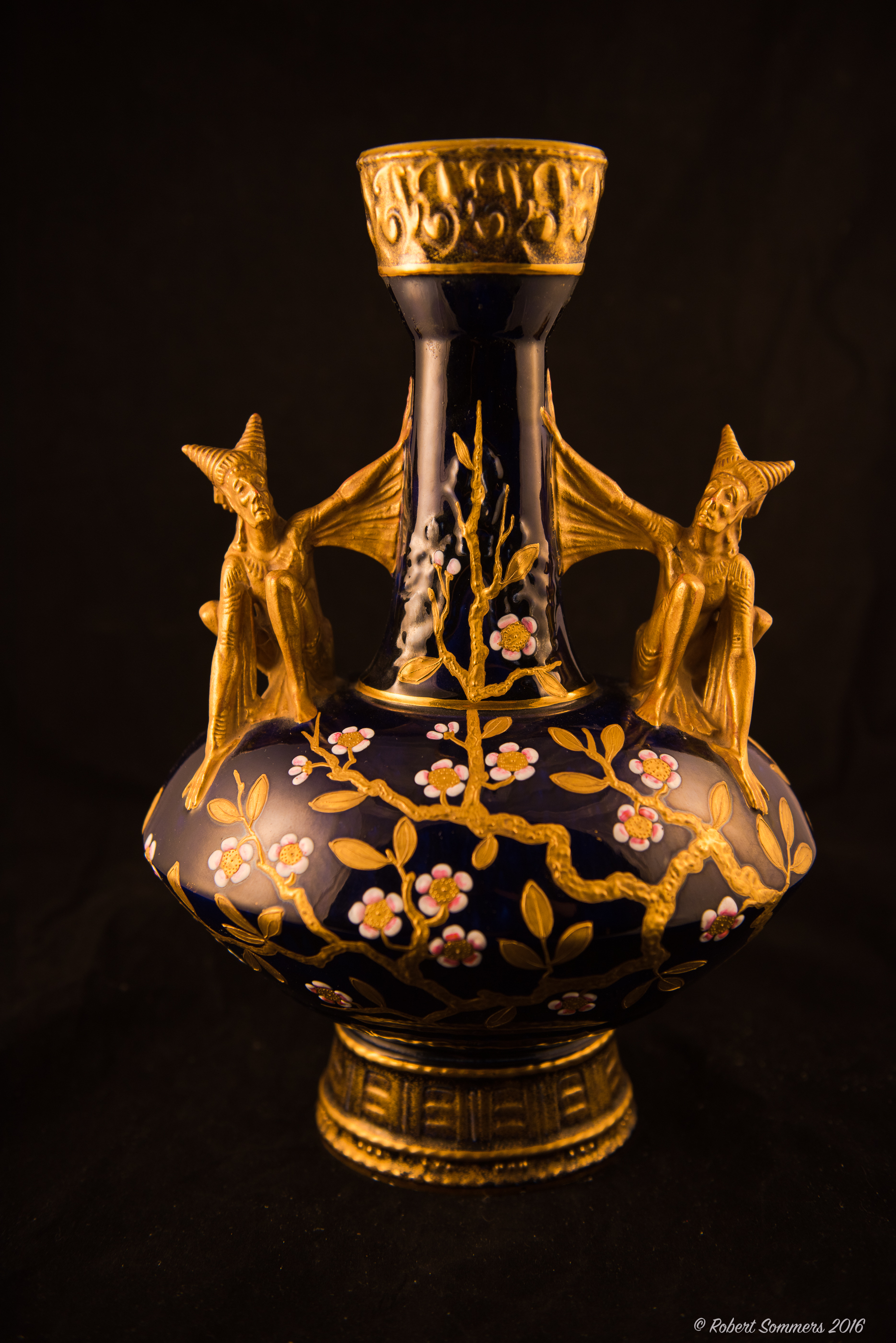 A monumental Christopher Dresser (1834-1904) vase for Old Hall Earthenware Co. with eccentric jester figural handles. Circa 1884. An exceedingly rare form by the man called the world's first industrial designer. 14″ tall. Have never seen it in this color. Excellent unrestored condition. sold
*
Have a bunch of new stuff since New Mexico. Like these beautiful turn of the century native american moccasins, possibly Ute. Great condition, supple.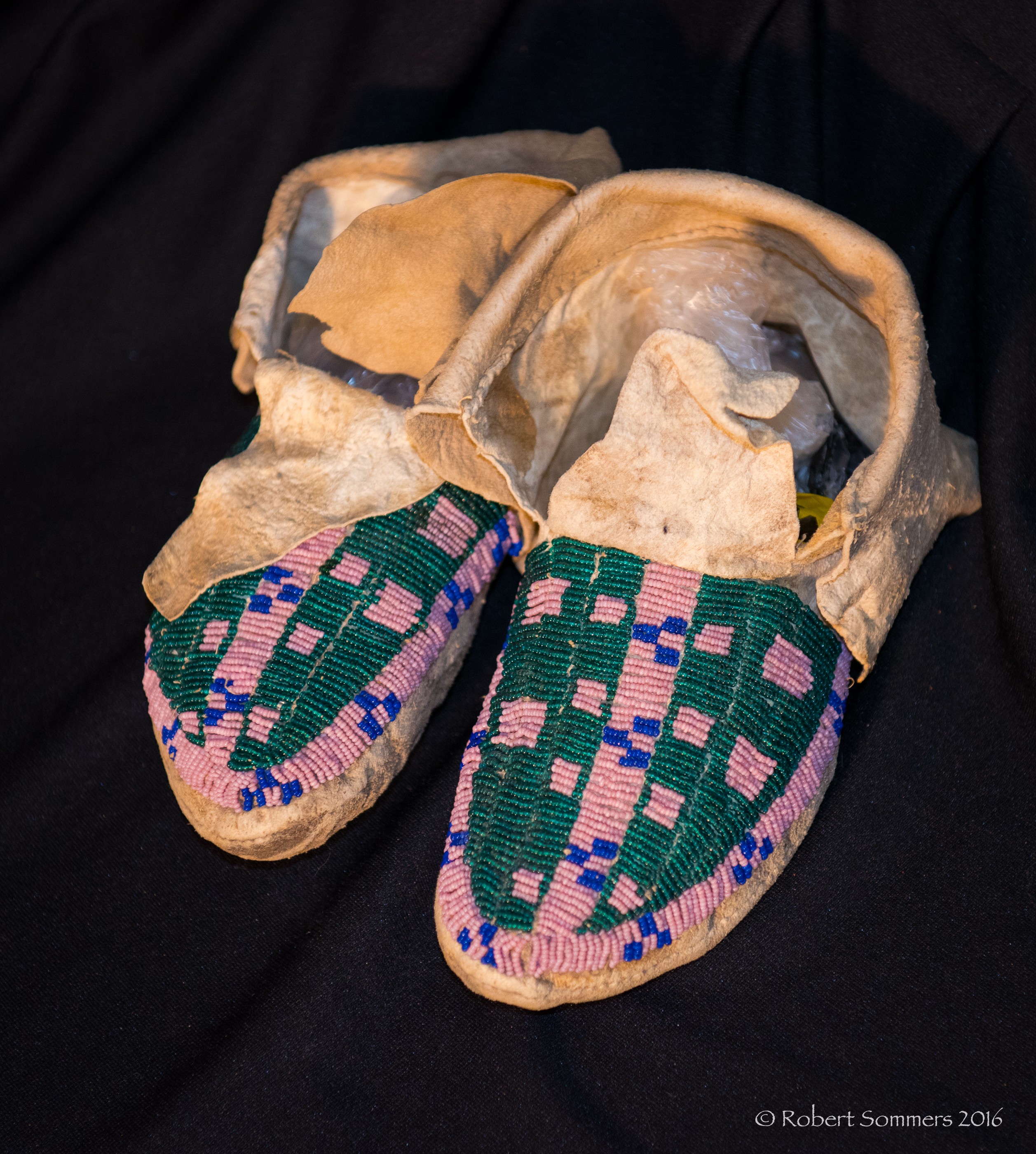 A monumental 19″ diameter Seferina Bell olla from the Zia Pueblo.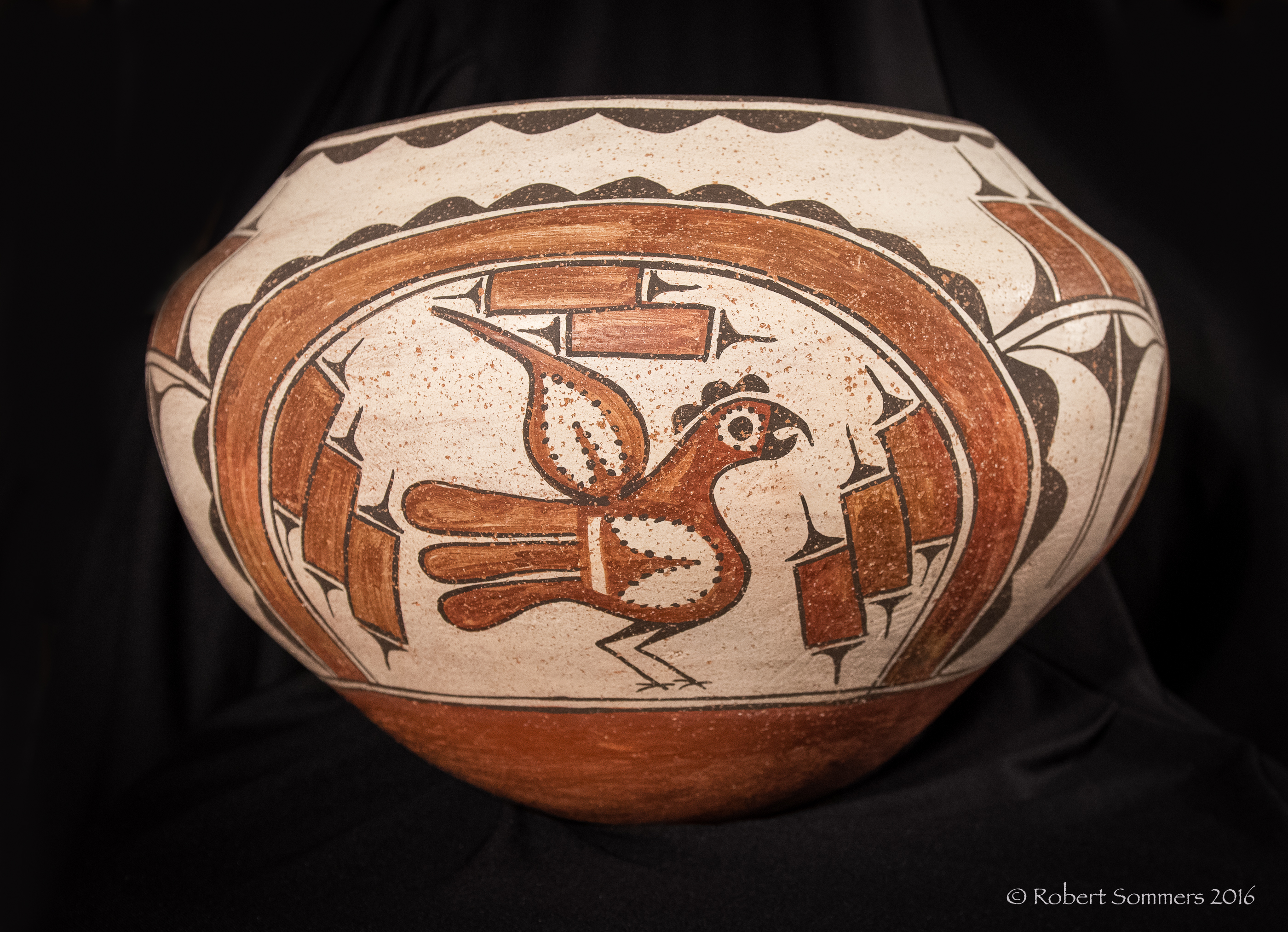 An apache basket with rare cross and circle iconography. Approx. 16″ d.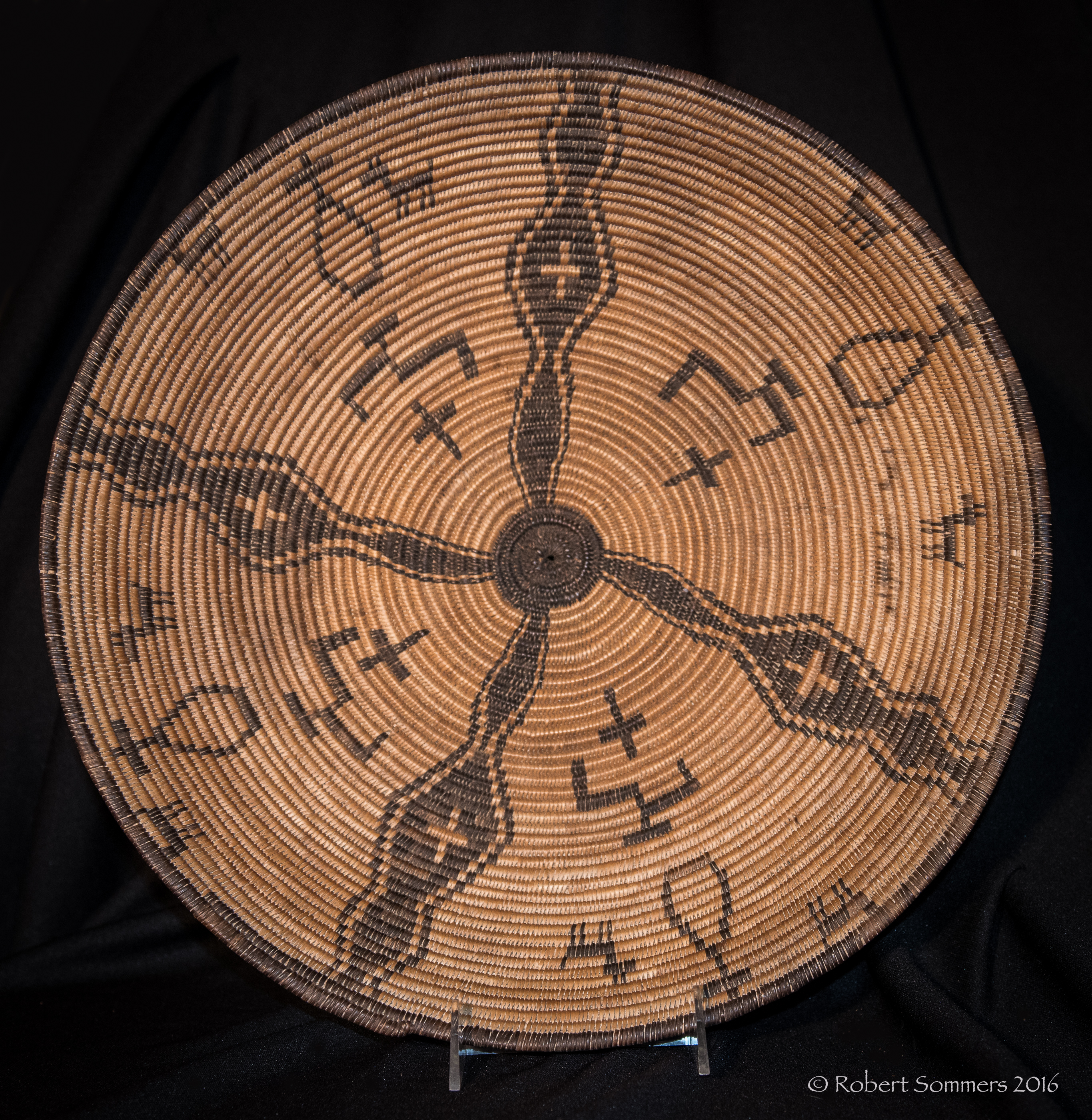 A Mission Indian Rattlesnake basket. 16″. Great shape, missing two stitches at rim. sold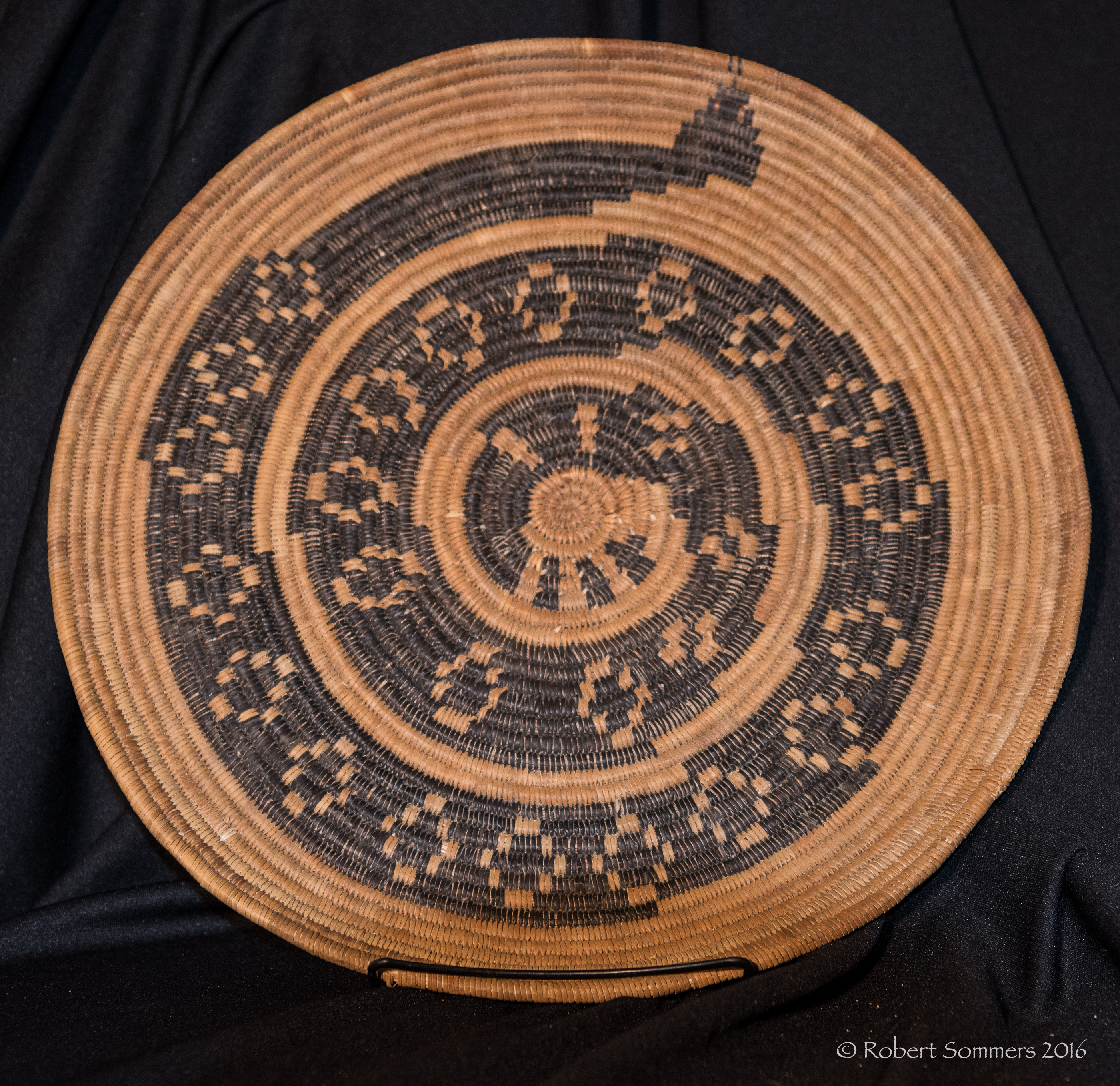 Oil on board by Ross Shattuck (1895-1962). 30 x 22″. Dated 1947.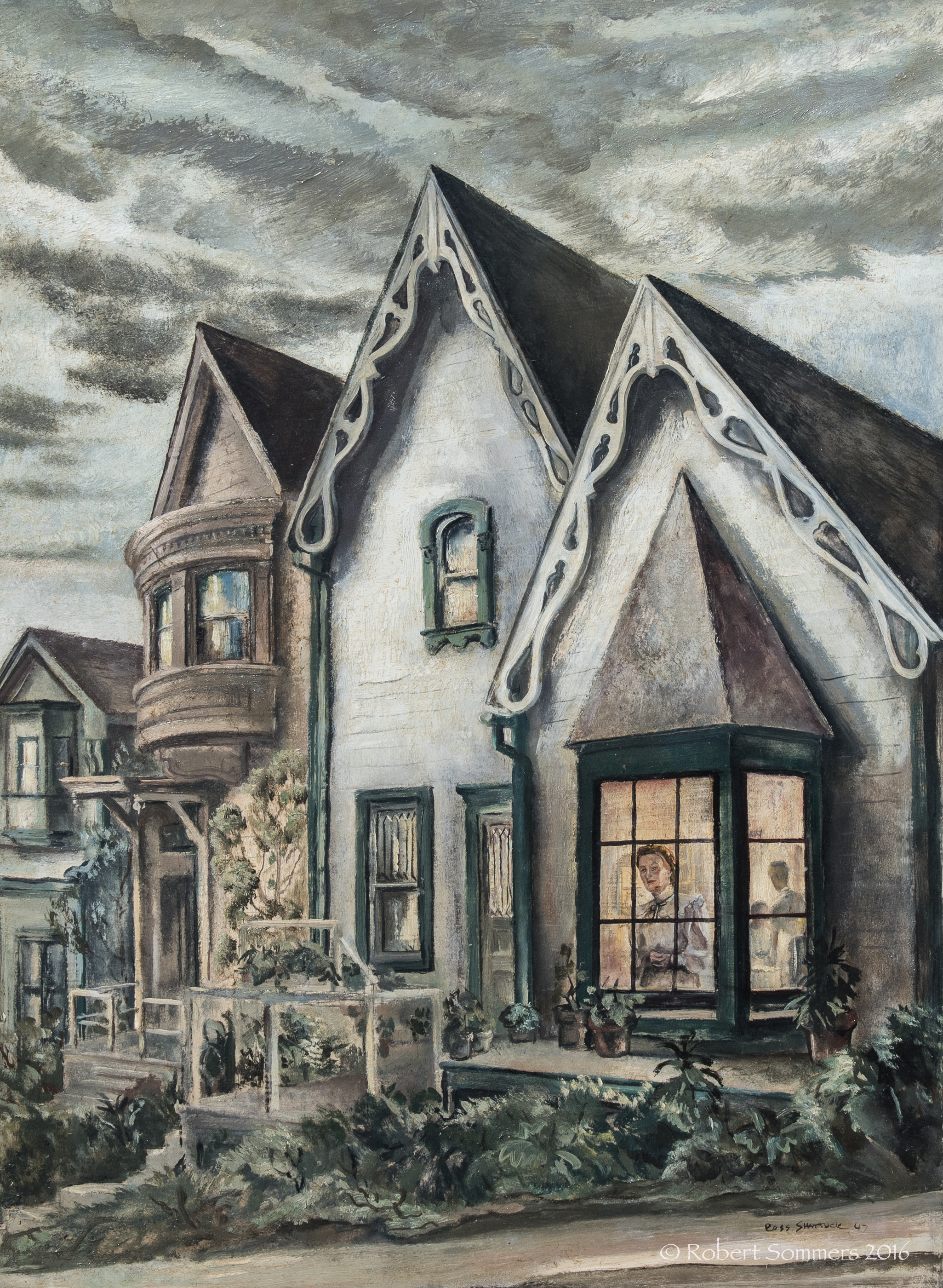 I have a lot of new material, way too much to post but plan on giving you at least a dribbling this week. To say the least, I have been seriously remiss.
But for starters how about a Charles Bartlett (1860-1940) coloured woodblock, Entrance to Golden Temple Amritsar. It was pulled in 1919. It has been quite a long time since I have had a nice Bartlett.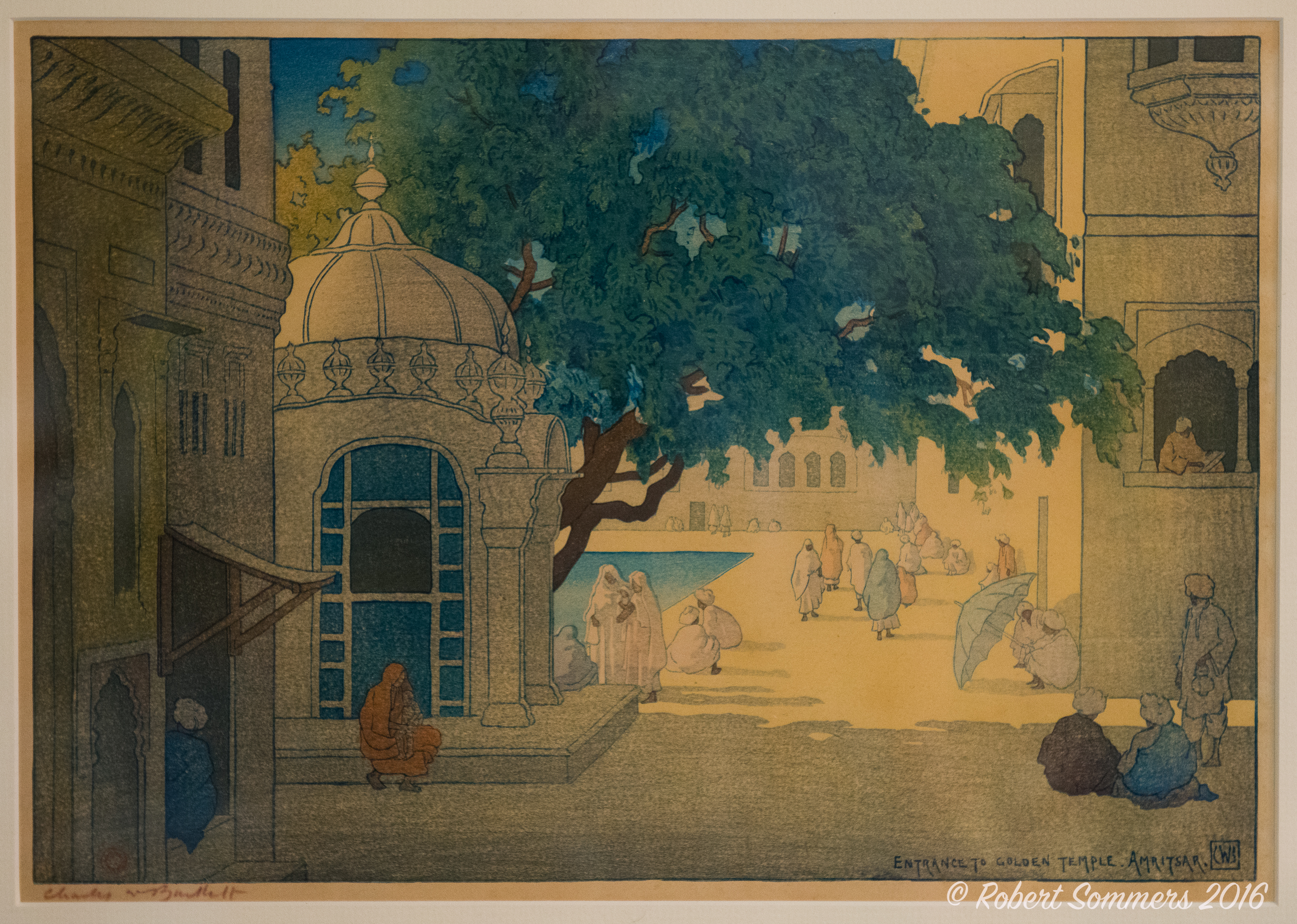 A very fine period french opaline palais royale gilded and covered glass bowl. approx. 9.5″ x 10″.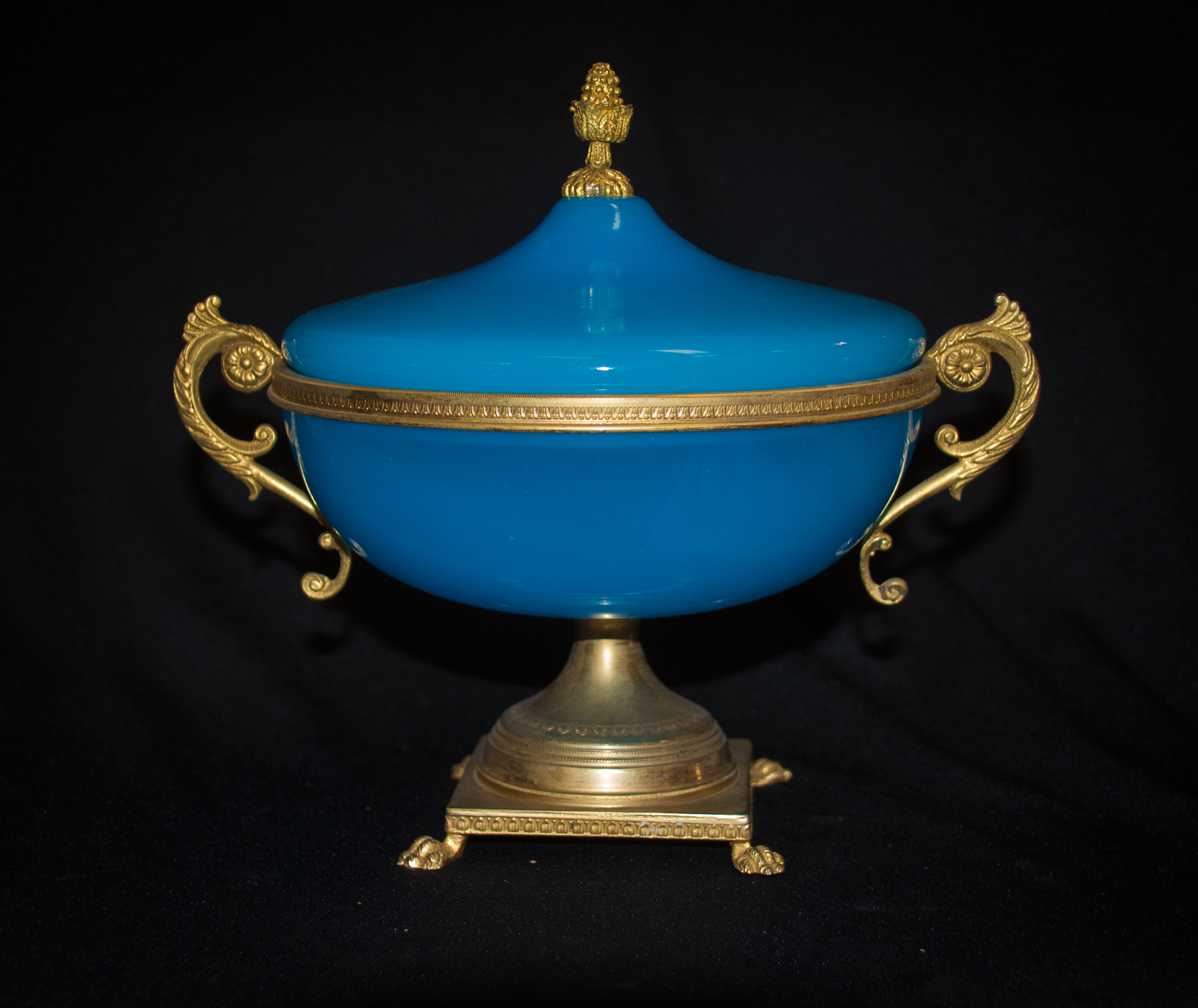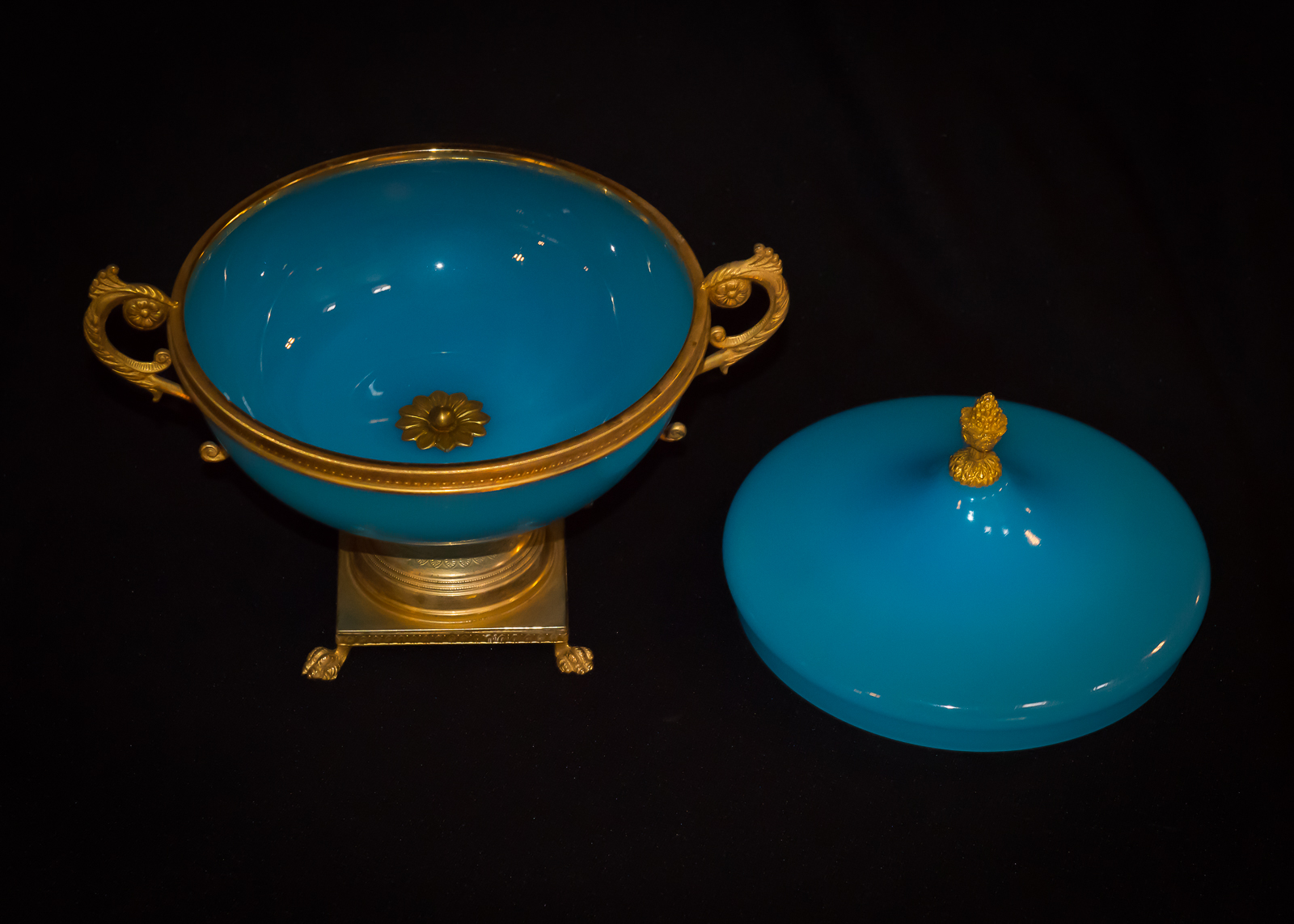 Fabulous metal workmanship on this one. Speaking of metal, or sterling silver to be exact, I have a nice service for six in Frank Whiting's Princess Ingrid pattern from 1945. Six across. Jensen quality at a fraction of the price. sold
I have much more to post, will try to be more diligent in the near future.