Theodora Von Hermannsthal (1855-1918)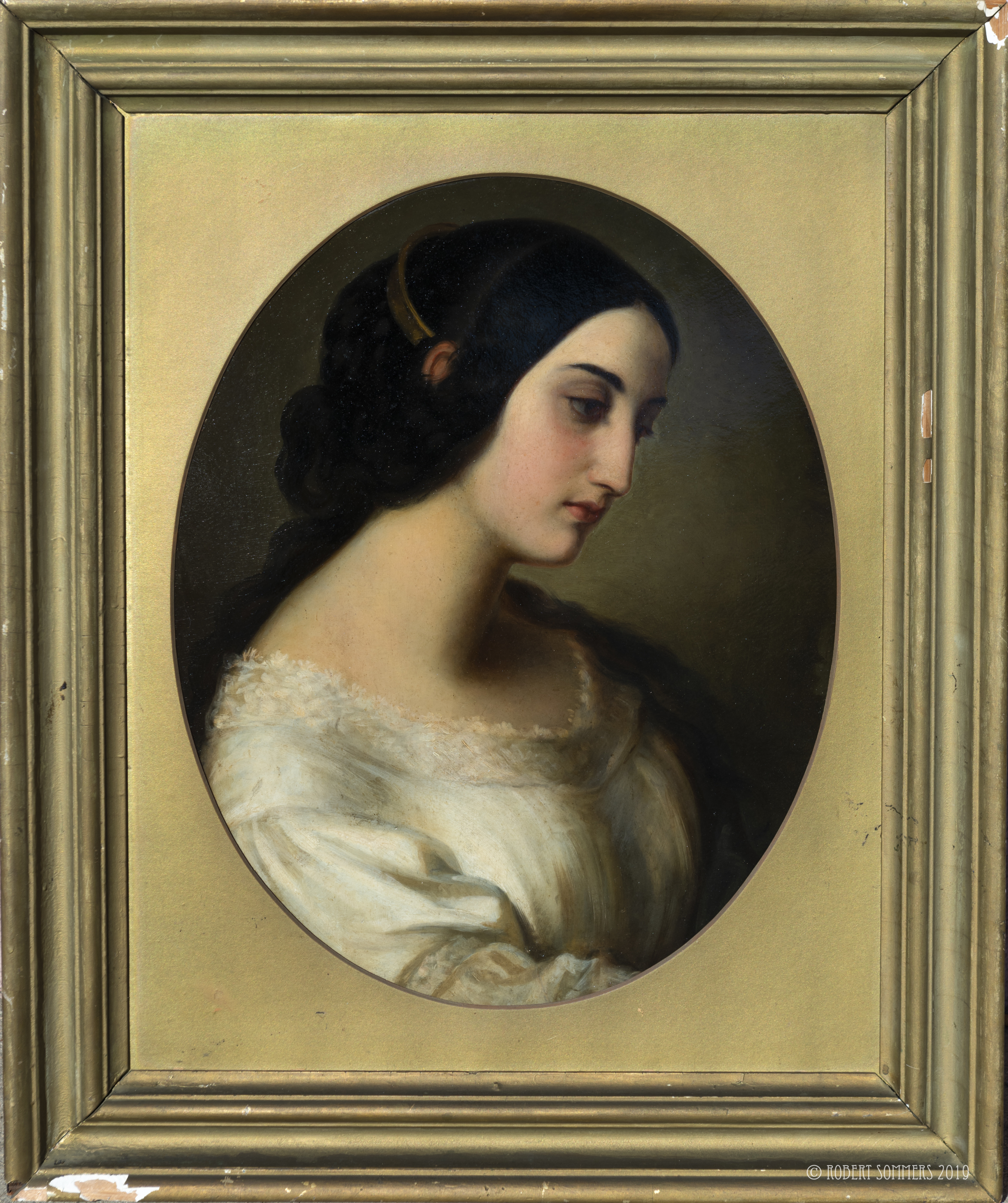 I bought an interesting painting in Portland. Fairly unknown artist but I like the work.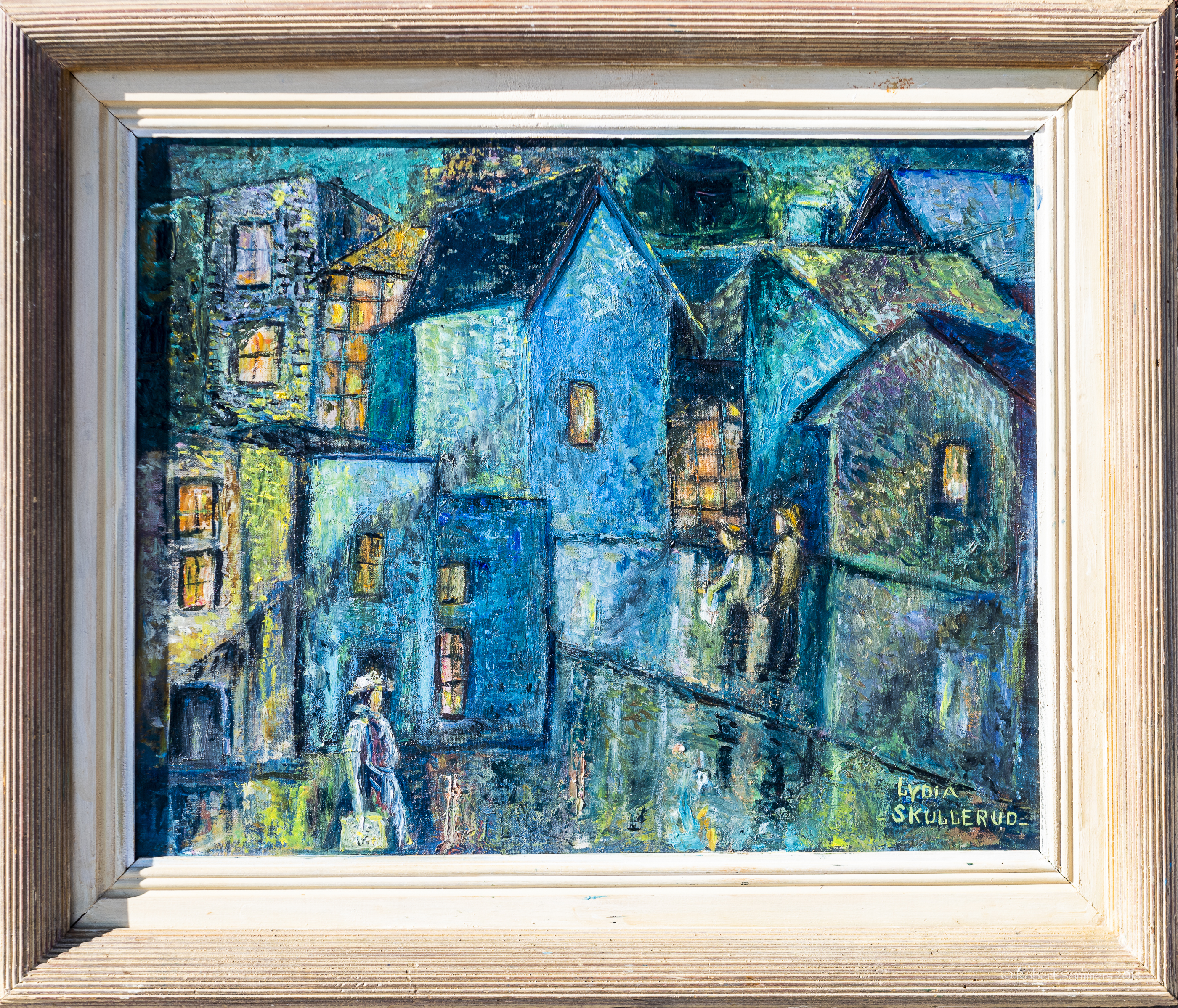 The painting is by Lydia Skullerud (1883-1975). She was from Spokane, possibly born in Norway, but according to her something I found, she moved to Bronton, New Jersey in the late 20's, early 1930's to teach. This 16 x 20 oil on board has a WPA modernist feel.
People that love representational California art might be interested in these paintings by the noted Robert W. Wood that the gallery just got in from a private estate in Santa Barbara. The owners were good friends of the Woods and have some very interesting ephemera as well.
We offer two paintings from the Sierras and one Laguna painting, in pristine shape in original frames. Call for prices.
Southwest wind – still available
Wood was one of the most distinguished painters of the ocean and landscape in the 1940's and 1950's.
A brief bio from Askart.com:
Perhaps the most prolific landscape painter in American history, Robert W. Wood had a career that spanned over seven decades. His work is associated with numerous regions throughout the United States including the Texas hill country, the California coast, the Rocky Mountains, upstate New York and the Sierra Nevada. According to some accounts, he is "the most reproduced Master in the world." Millions of reproductions have been made of his paintings. In fact one piece, October Morn, sold over 1.25 million copies in two years alone.
Wood's commercial success is made all the more amazing when one considers he devoted little to no effort to promoting his work or gaining acclaim among the art community. Instead he held a strong faith in the natural appeal and time enduring quality which inevitably results from serious dedication to one's craft.
Wood first came to America from his native England in 1910. For several years he lived an itinerant lifestyle, working odd jobs just long enough to get by, bartering and selling his paintings, and hopping freight trains to travel from town to town. During this period, which Wood later recalled as one of the best of his life, he developed a strong affection for the American landscape that provided the basis for his artistic voice.
Marriage and children did little to cure Wood's wanderlust. Often the constant movement was a detriment to both his family and artistic life. Realizing the need for stability, he settled in San Antonio, Texas in the early 1920's where he came under the tutelage of Seville Academy trained Spanish artist Jose Arpa. It was in the Texas hill country that Wood's work blossomed and matured, but San Antonio was only one of many stops on the journey. He left Texas for California in the 1940's, then moved to upstate New York briefly before returning to southern California permanently in the early 1950's. During his career he built an oeuvre that includes work of all fifty states and many foreign countries.
Although his subject matter was almost exclusively rural or uninhabited landscapes, Wood's style changed over the decades. His early work is more reminiscent of the 19th century English landscape painters, while his latter works became more impressionistic with broader strokes and more vivid colors.
Eighty-nine year old Robert Wood was still actively painting at the time of his death in Bishop, California in 1979.
Here are some more of my new treasures:
Large Paul Laszlo black basketweave six drawer dresser for Brown Saltman.1950's.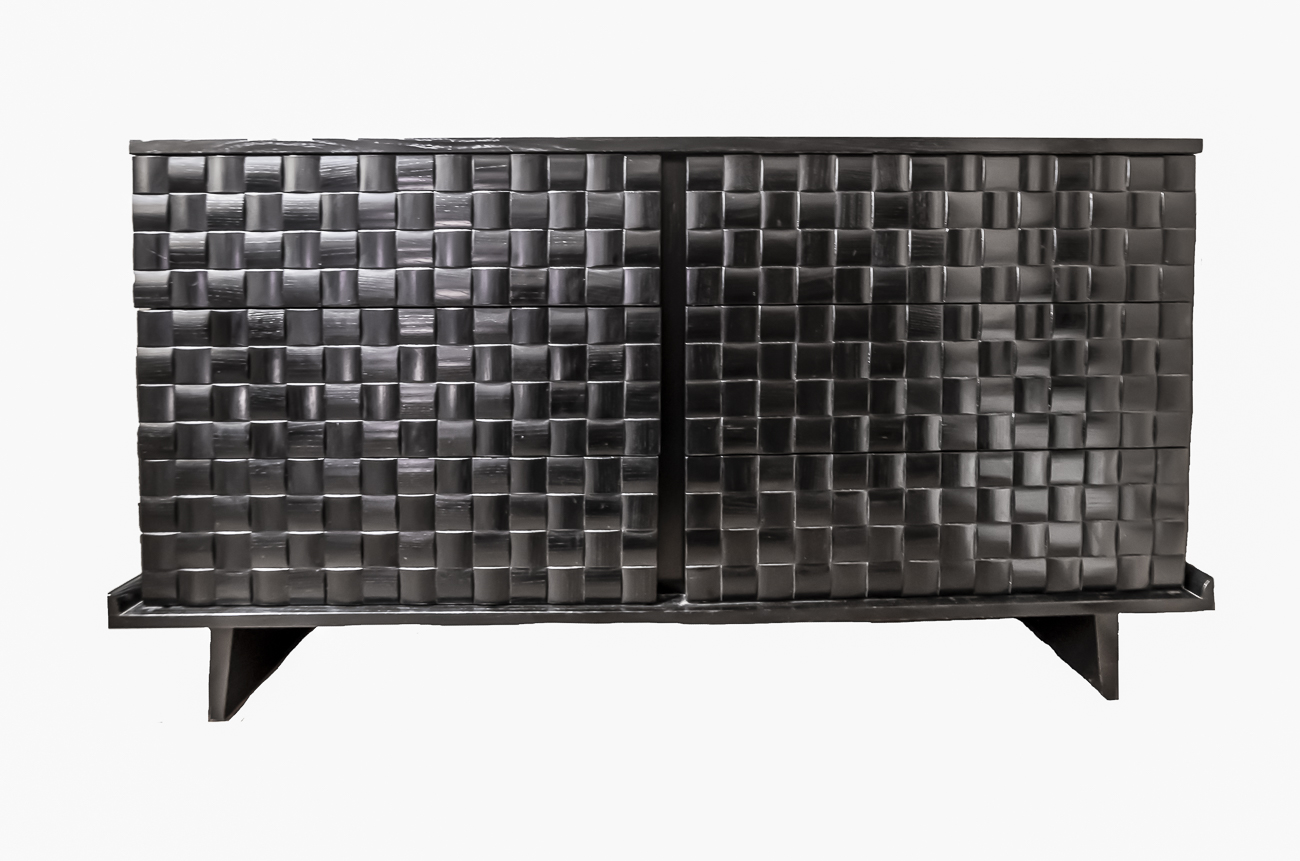 A lovely midcentury dresser by Harvey Probber – Fall River , Massachusetts
In walnut accented by ebonized mahogany.
A monumental set of Albert Paley steel Bookends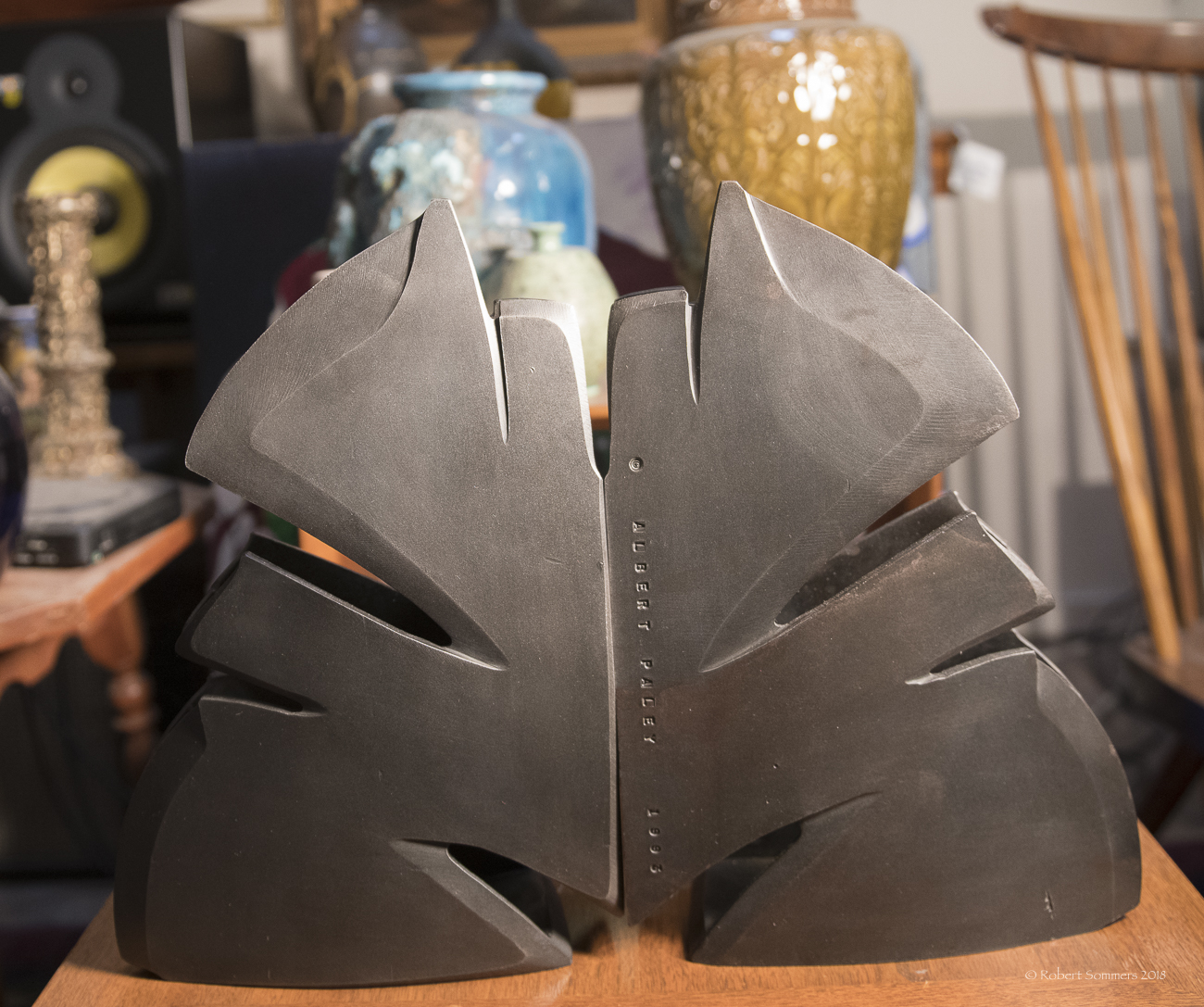 Tony DeLap screenprint with embossing 1971
142/150
pencil signed, numbered, elegantly framed.