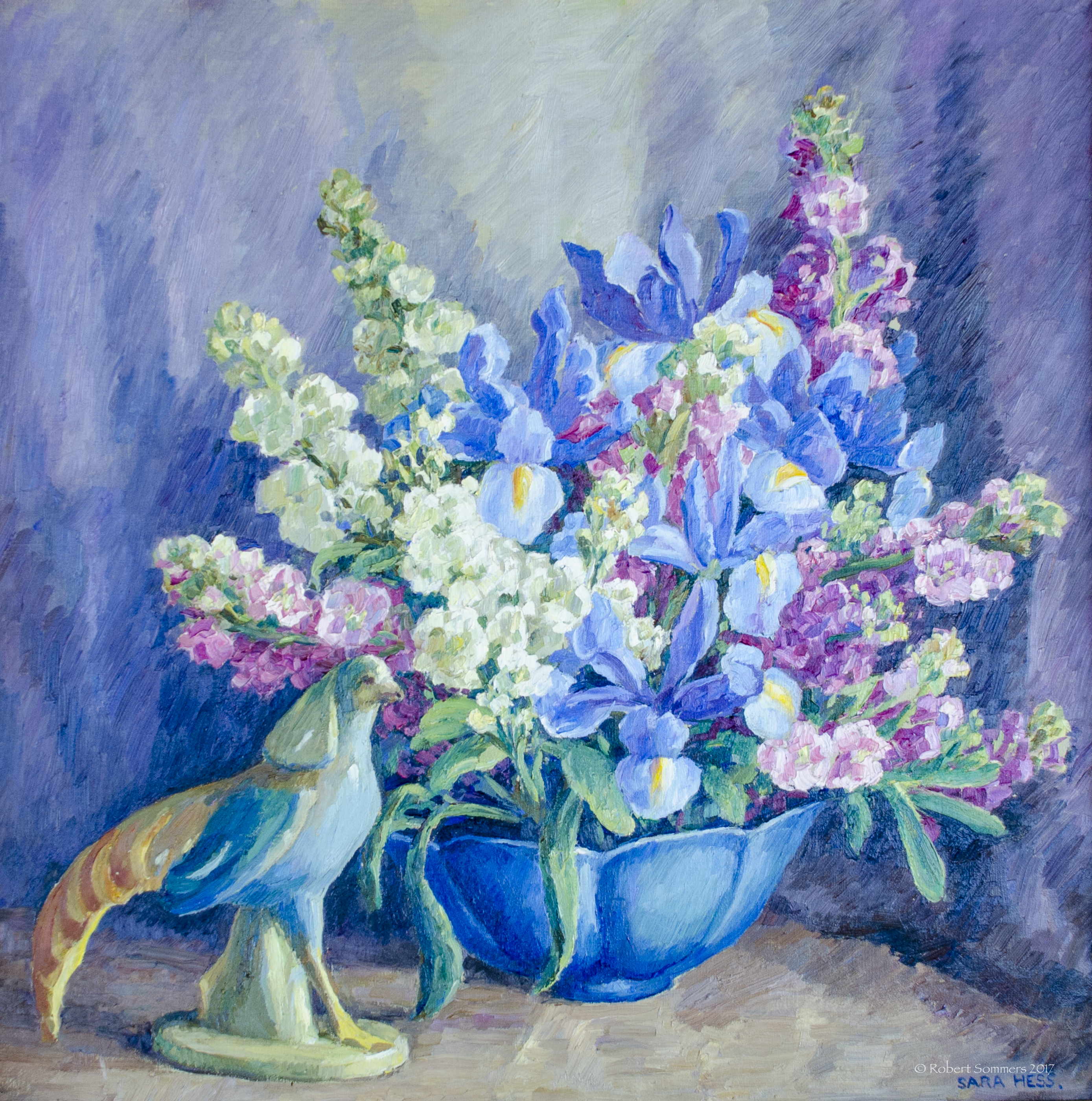 Sarah Hess (1875-1960) o/c Blue Lilies 25 x 25″, framed, very lovely, mint painting p.o.r.
Sara Mael Hess was born in Troy Grove, IL on Feb. 25, 1875. Hess studied at the AIC, Académie Julian in Paris (1909), and with Richard Miller and Henry Hubbel. Her early career was spent in Gary, IN (1919), NYC and Hillside, NJ (1921-33). She later settled in San Diego, CA where she remained until her death on May 30, 1960.
Member: Nat'l Ass'n of Women Artists; San Diego Art Guild; Laguna Beach AA; NY Society of Painters; La Jolla AA; Wolfe Art Club (NYC).
Works Held: Ridgewood (NJ) Womens Club; Gary (IN) Museum; Oshkosh Museum; Vanderpoel Collection (Chicago).