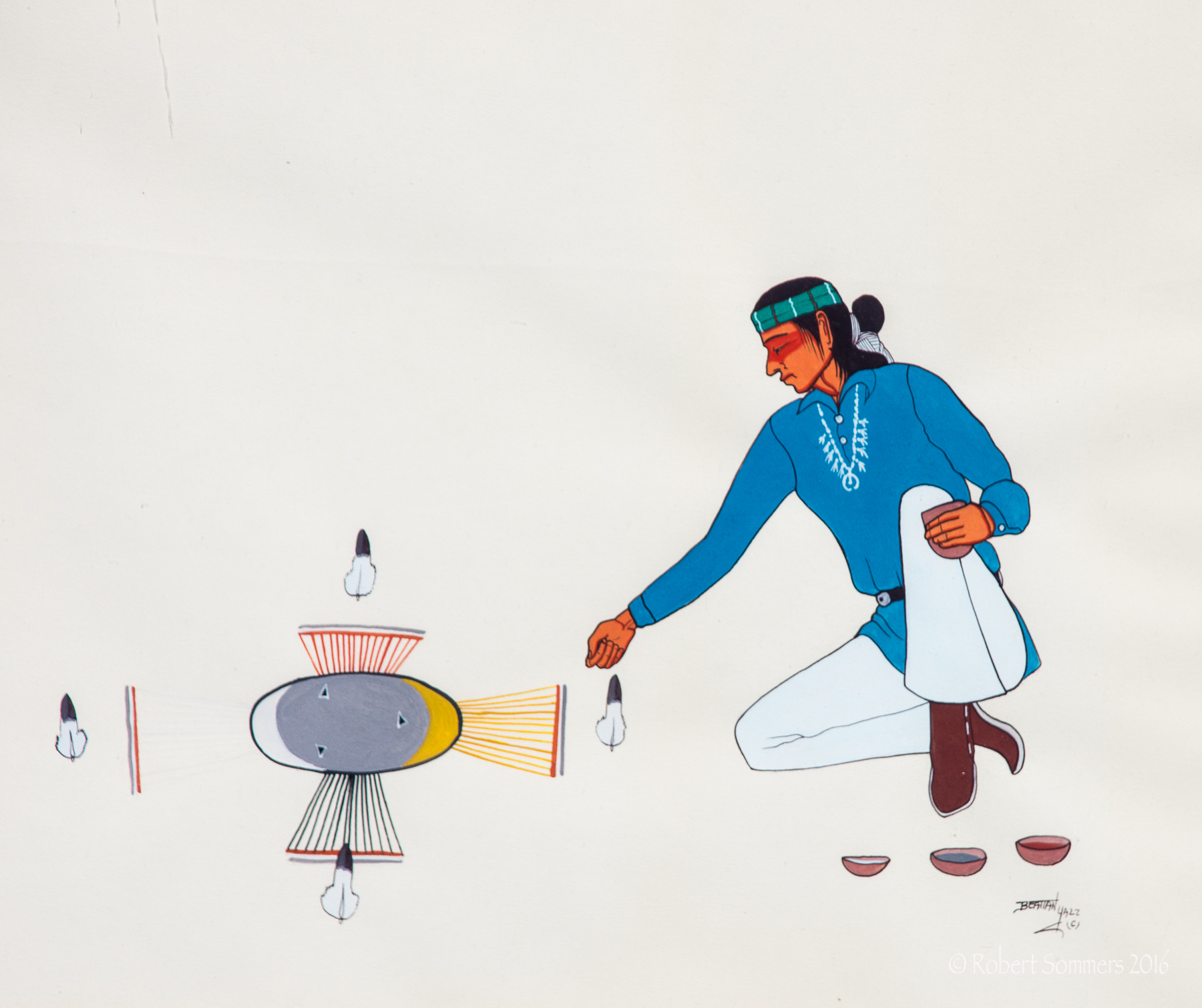 Beatien Yazz  (1928-2012) – (Little no shirt – Jimmy Toddy) Sand Painter 10 x 12″ sight, overall 16 x 18″, casein on paper, signed lower right, titled verso $950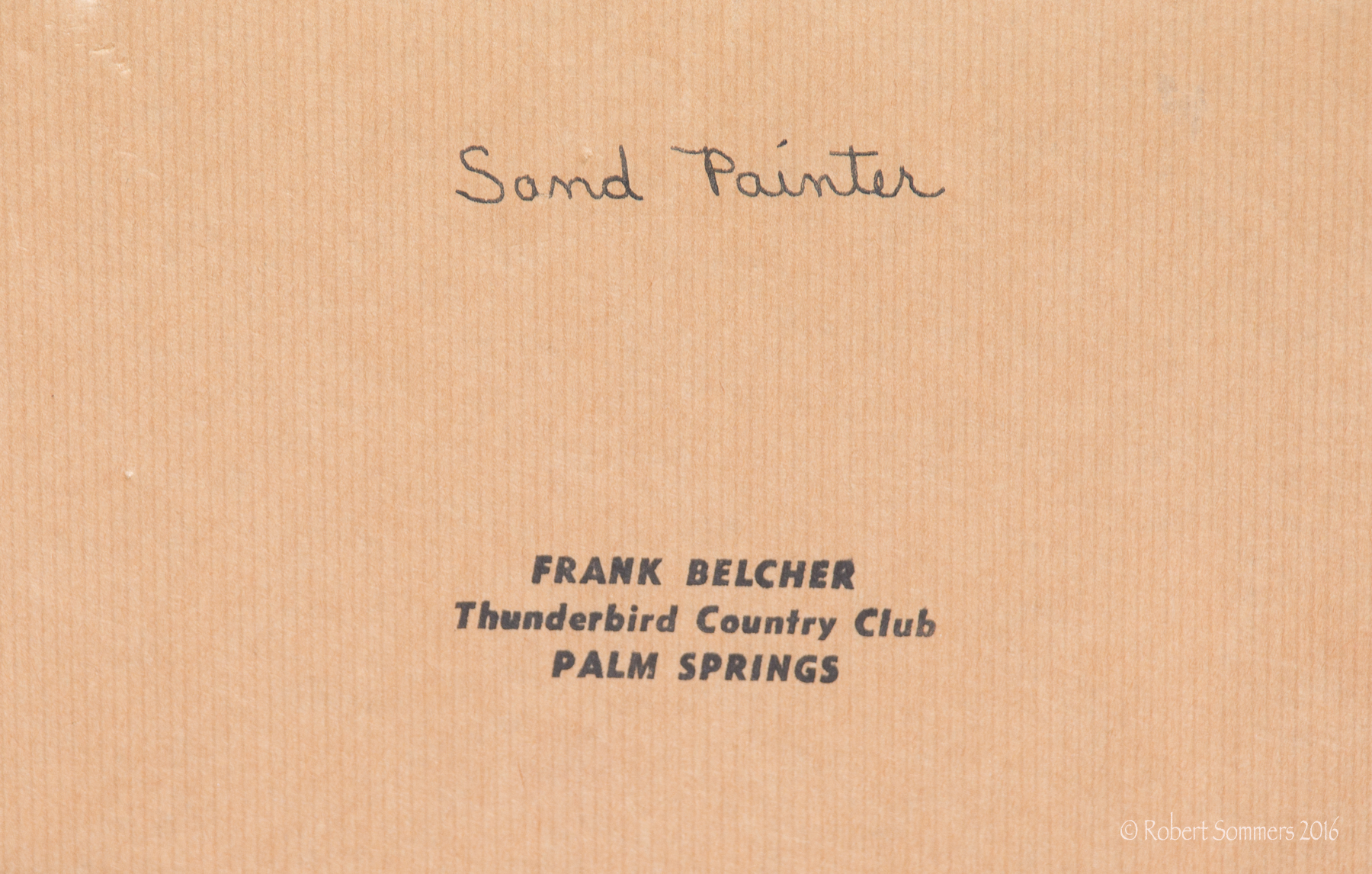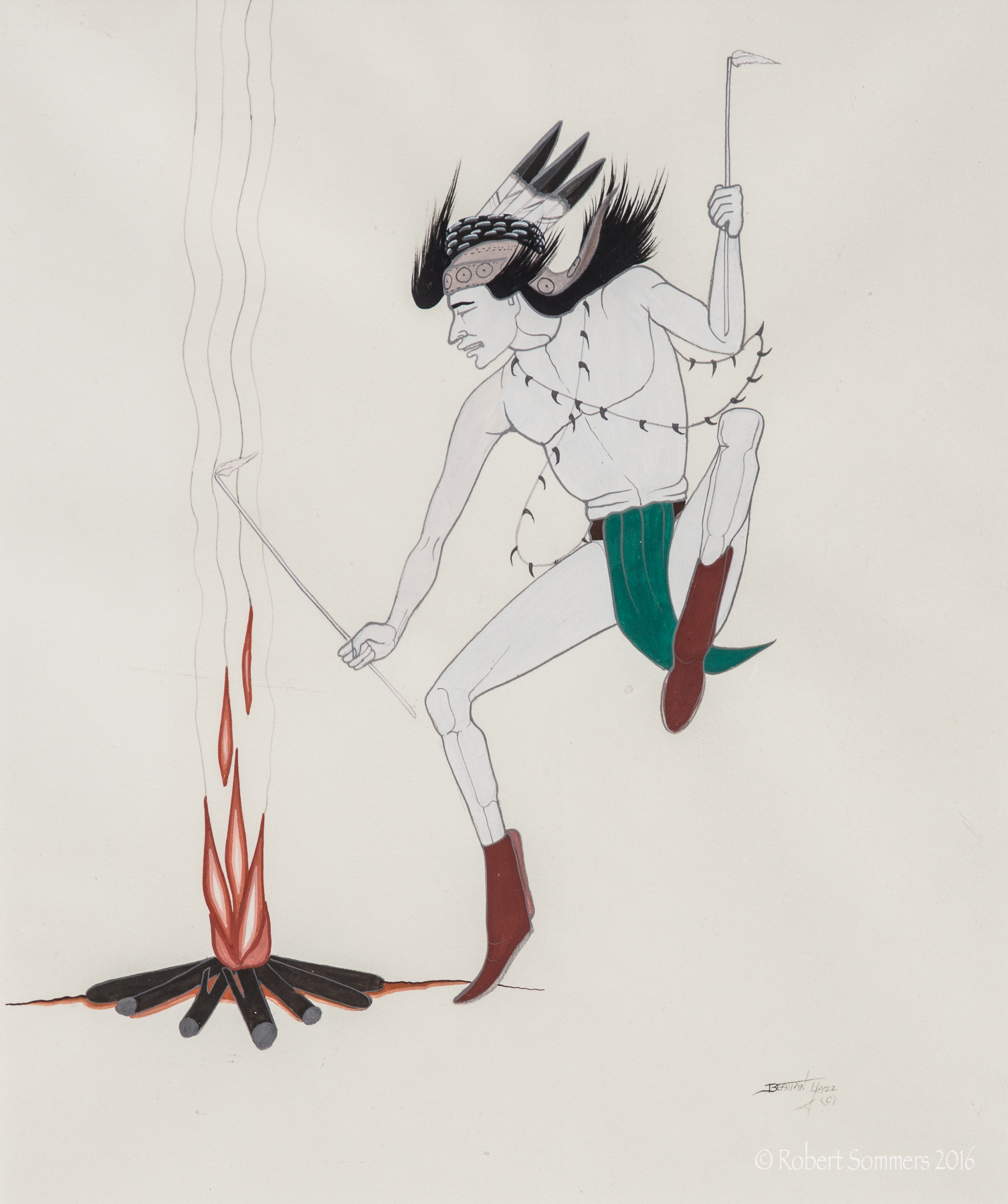 Beatien Yazz – Sacred Fire Dance casein on paper 12 x 10″ sight 16 x 18″ framed, signed lower right $950
From Askart:
Indian Name: Beatien Yazz (Little No Shirt)
A.K.A.: Jimmy Toddy
Born March 5, 1928 near White Ruins, AZ. Son of Desbah and Joe Toddy
Military: U.S. Marine Corps, Code Talker, World War II (South Pacific and China Theaters)
Education: Santa Fe; Ft. Wingate; Mills, 1949 under Yasuo Kuniyoshi, Chicago Art Institute
Occupation: Navajo Police Department, Fort Defiance, Arizona; Carson Indian School art teacher, illustrator, and professional painter.
Medium: oil, acrylic, casein, tempera, pencil, pen & ink, pastel, and prints
Several books are based on his life and career, and he has been featured in numerous publications. He has won awards at every major showing of Indian art
throughout the United States.
The artist was drawing and writing with crayons at eight years of age. Sallie and Bill Lippencot, operators of Wide Ruins Trading Post, influenced him most by recognizing and encouraging his talents. While still a student, he sometimes worked in oils from a model. Today Beatien prefers to paint animals and people, not landscapes, in the casein medium. (Jeanne Snodgrass, "American Indian Painters).
Beatien Yazz stated that he had been "painting since age eight," a long career in art that spanned over a fifty-year period. "I established myself nationally and
internationally. In addition to my three oldest sons, Irving, Marvin, and Calvin (QQ.V.), I have three other children entering the field of art; my daughter, Francis Toddiy (Q.V.), who has been painting since she was ten, Jimmiy, Jr., and Orland Toddy. They are eleven through twenty-two years of age." (Artist, Personal Correspondance 1991).
Compiled by Carole Le Beau, 1999
Source:
Patrick Lester, The Biographical Directory of Native American Painters