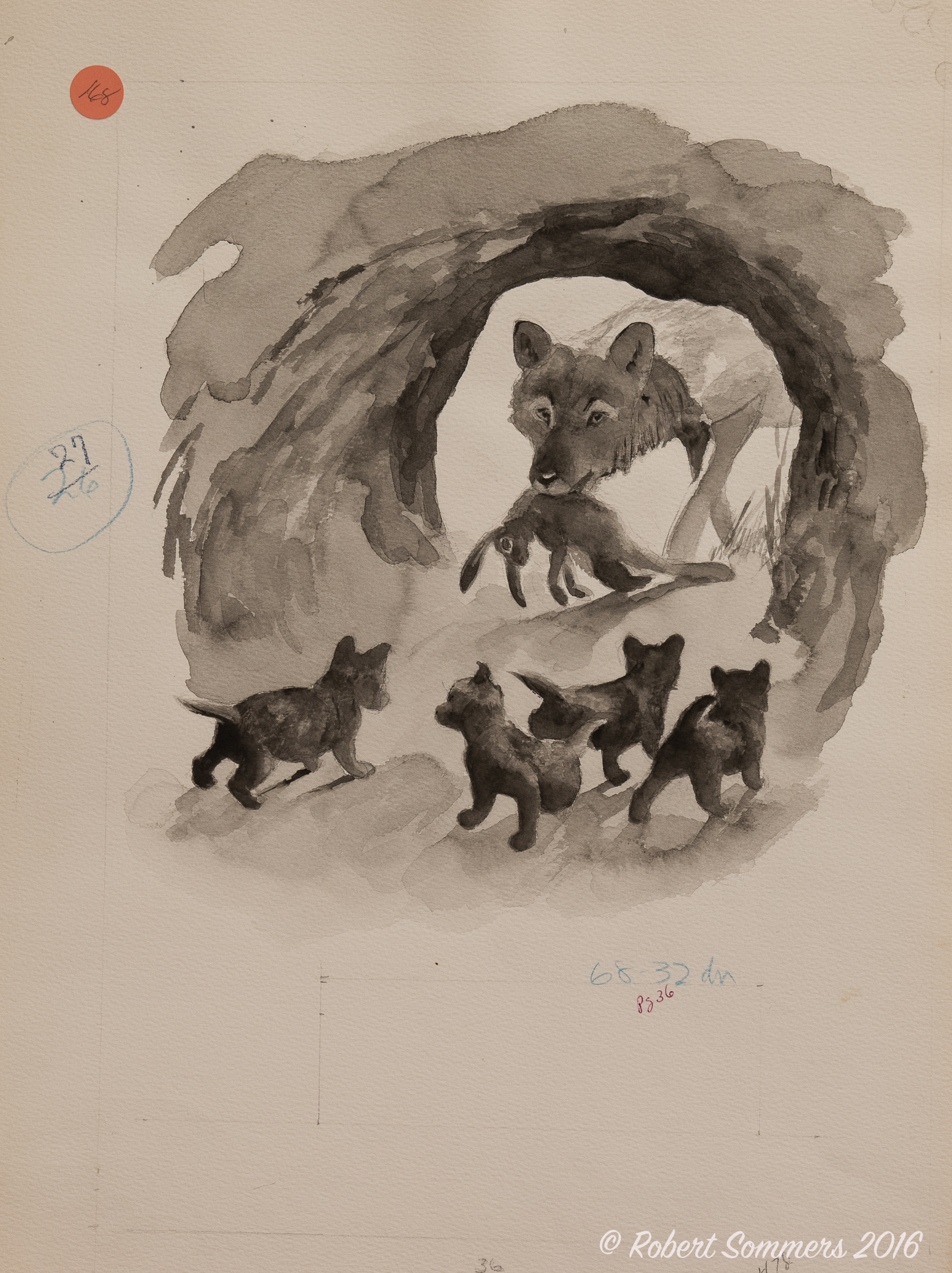 Bernard Garbutt  #1 Wolf and cubs pg. 36 19 x 14″   $475
I have recently obtained a large selection of  wonderful watercolor sketches from Charles Bernard Garbutt (1900-1975). For more info on the artist please look at my blogpost. I believe that many of these drawings may have been used as book illustrations.
These drawings came from the Cheatham estate, old friends of the artist. All of the works are sold unmatted, unsigned, on heavy strathmore paper with my guarantee that they are the work of the artist. Sizes are approximate and given are for the sheet and not the image. It may take a couple days to get all the images posted so please check back.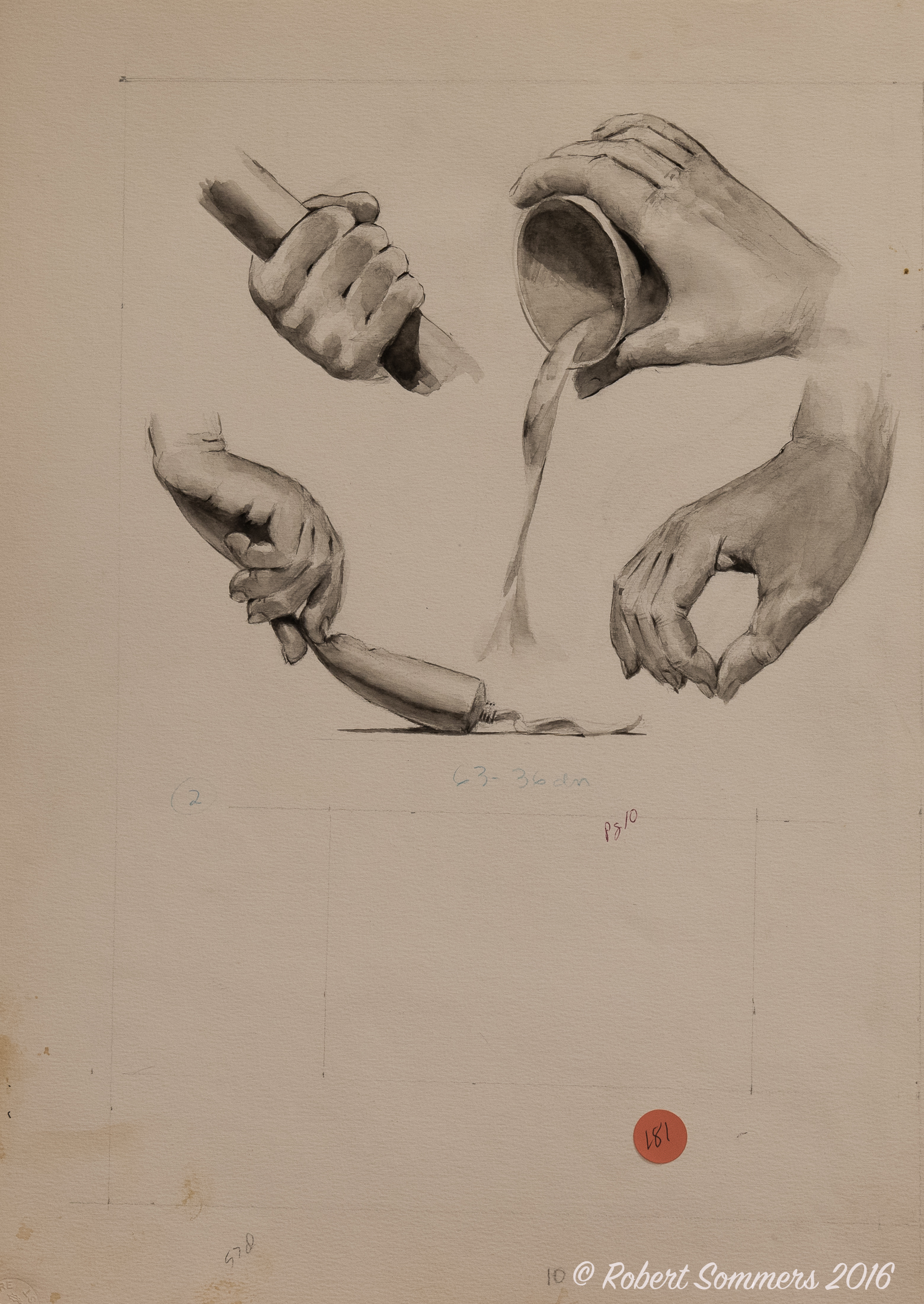 Hand studies  page 10 ,19 x 14″ $275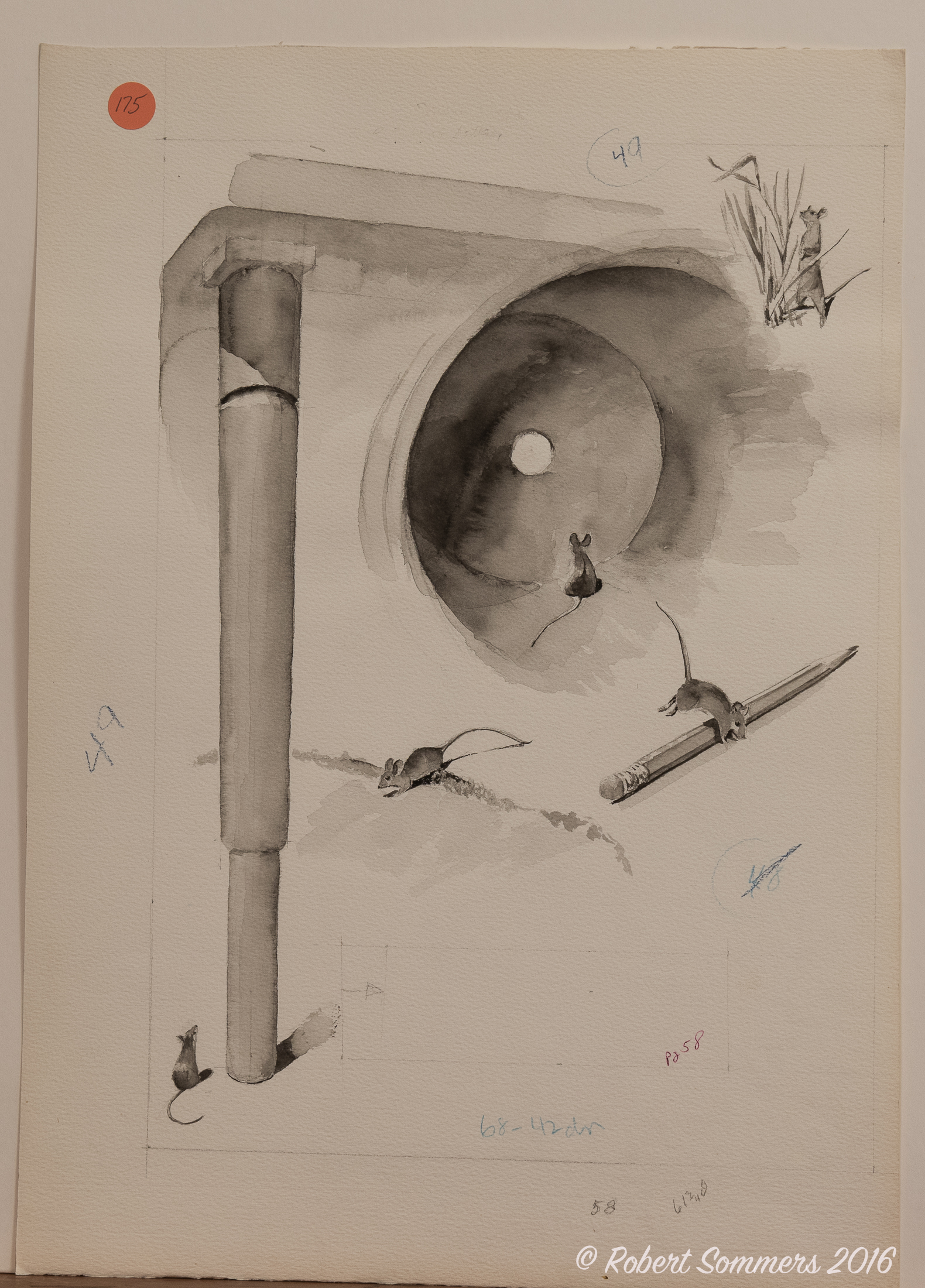 Mice studies page 58, 19 x 14″ $375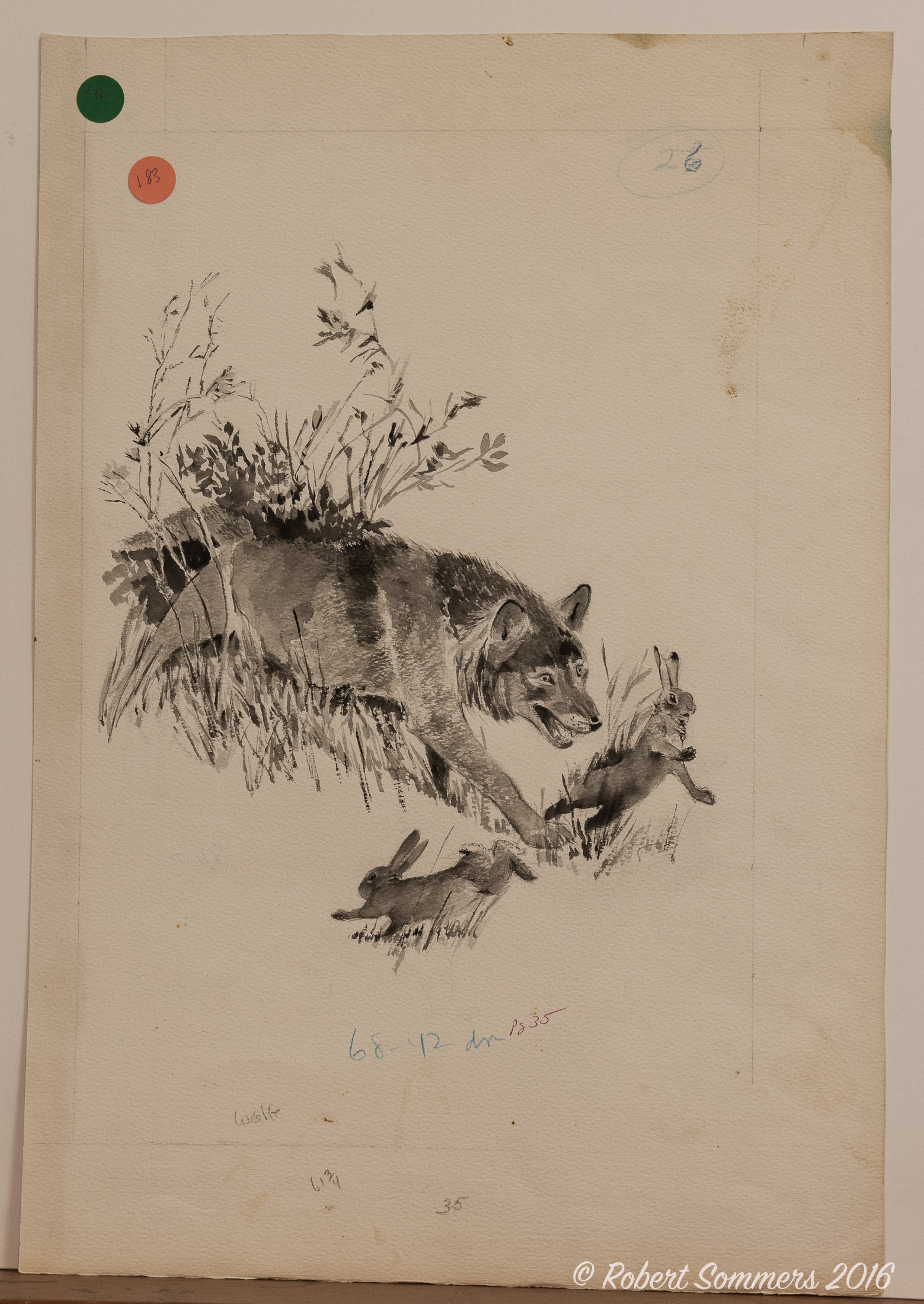 Wolf and coneys pg. 35  19 x 14″ $325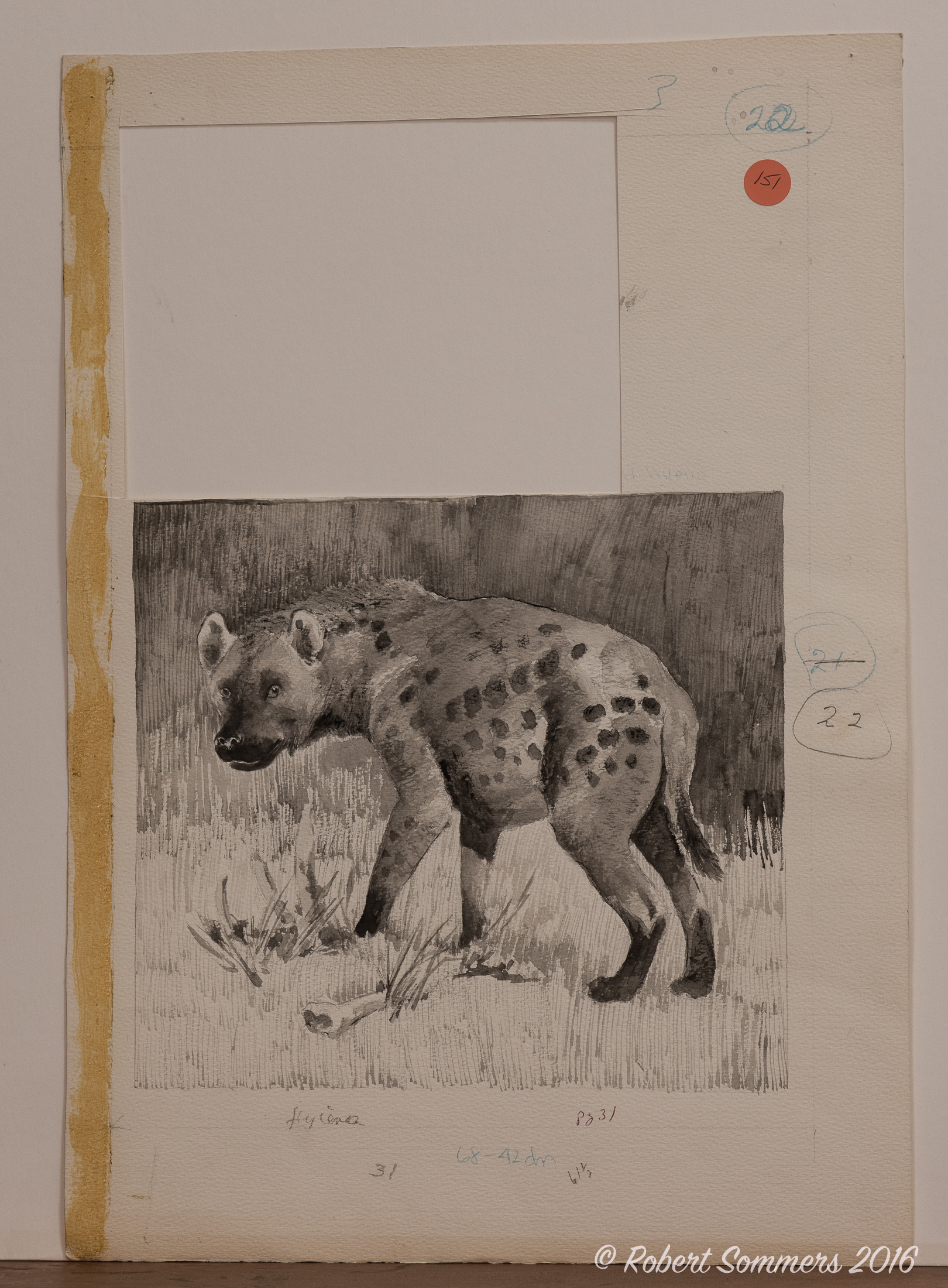 Hyena  partial page 19 x 14″  page 31 $175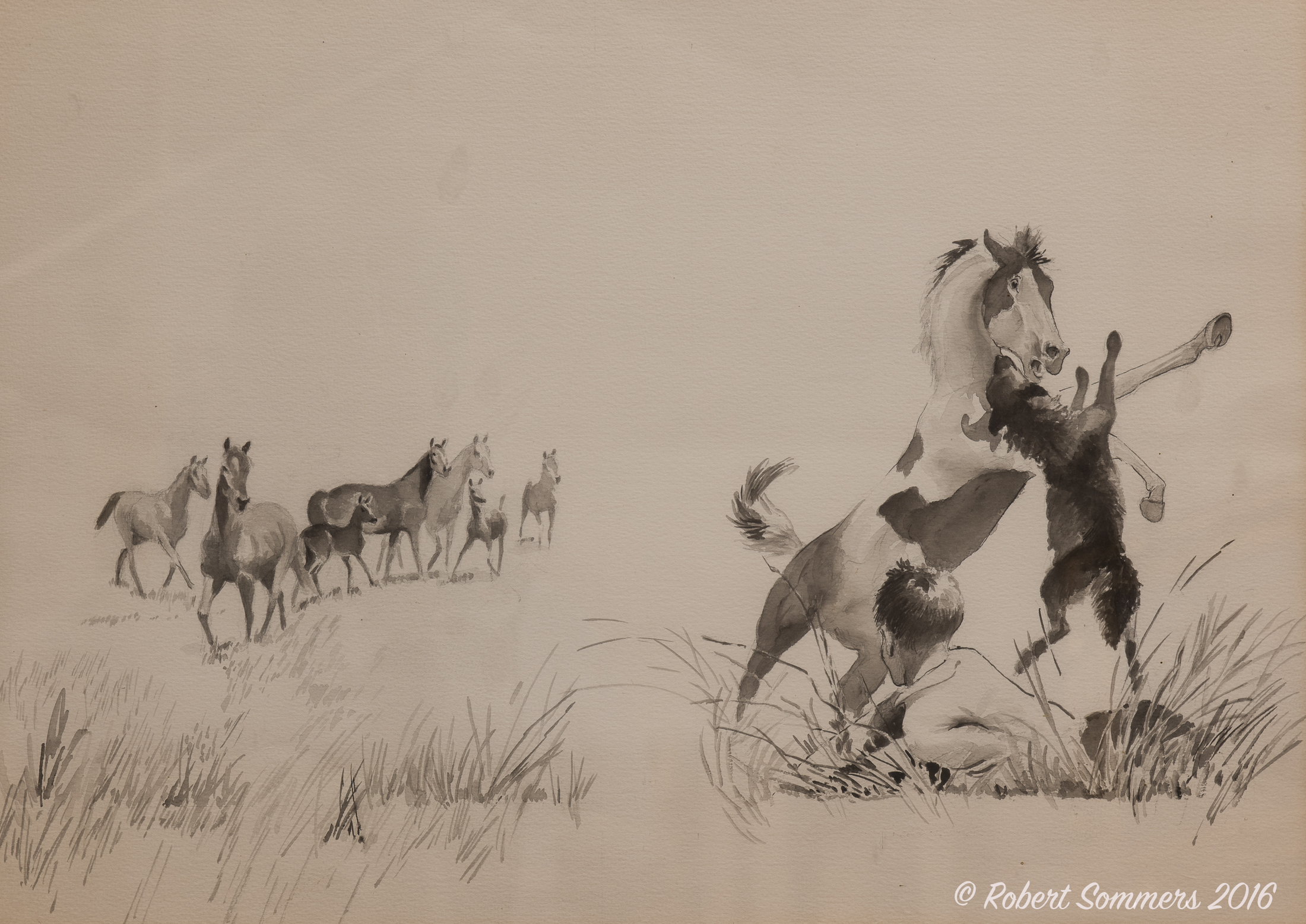 Horse study – framed 19 x 24″ – $650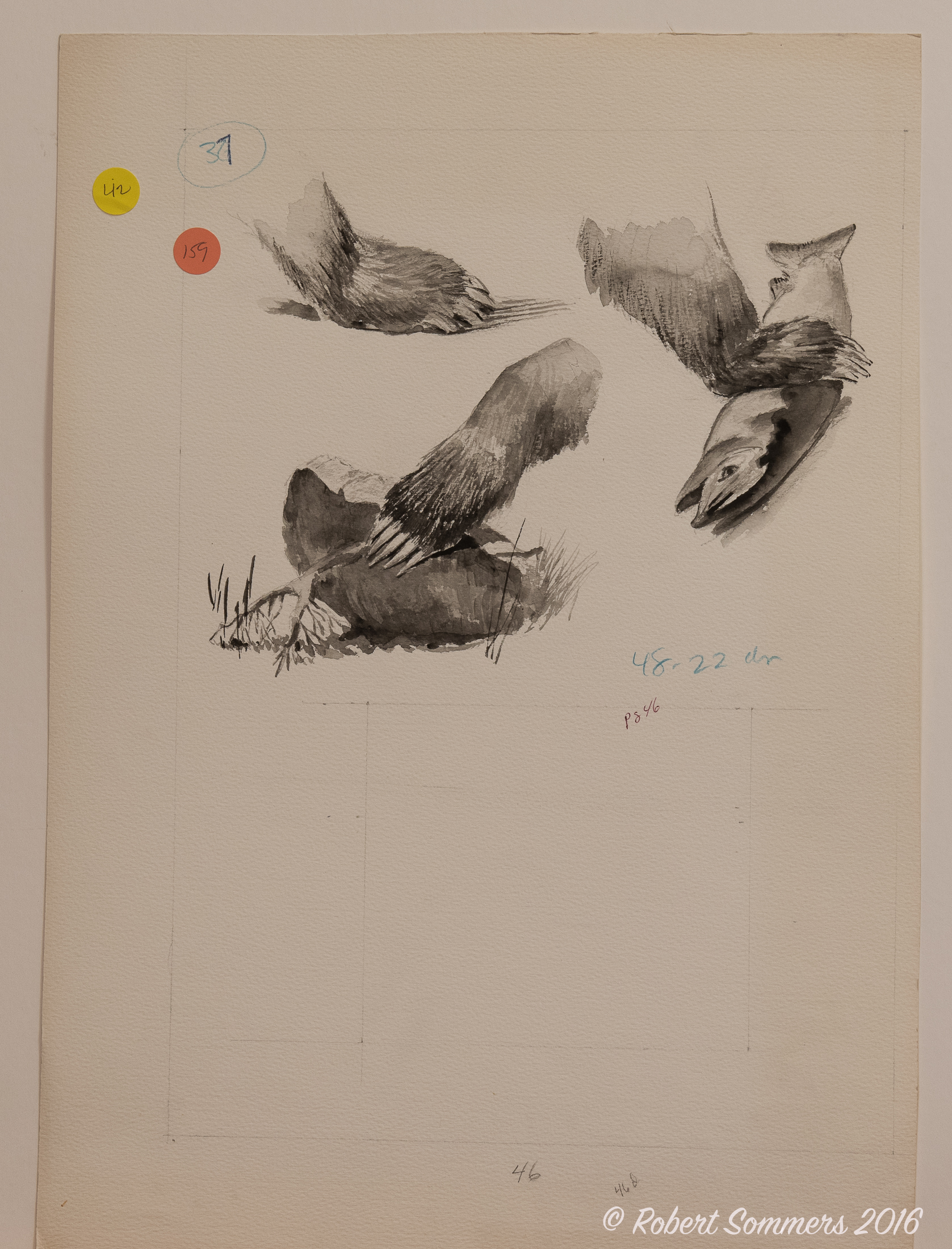 Bear paws pg. 46  19 x 14″ $175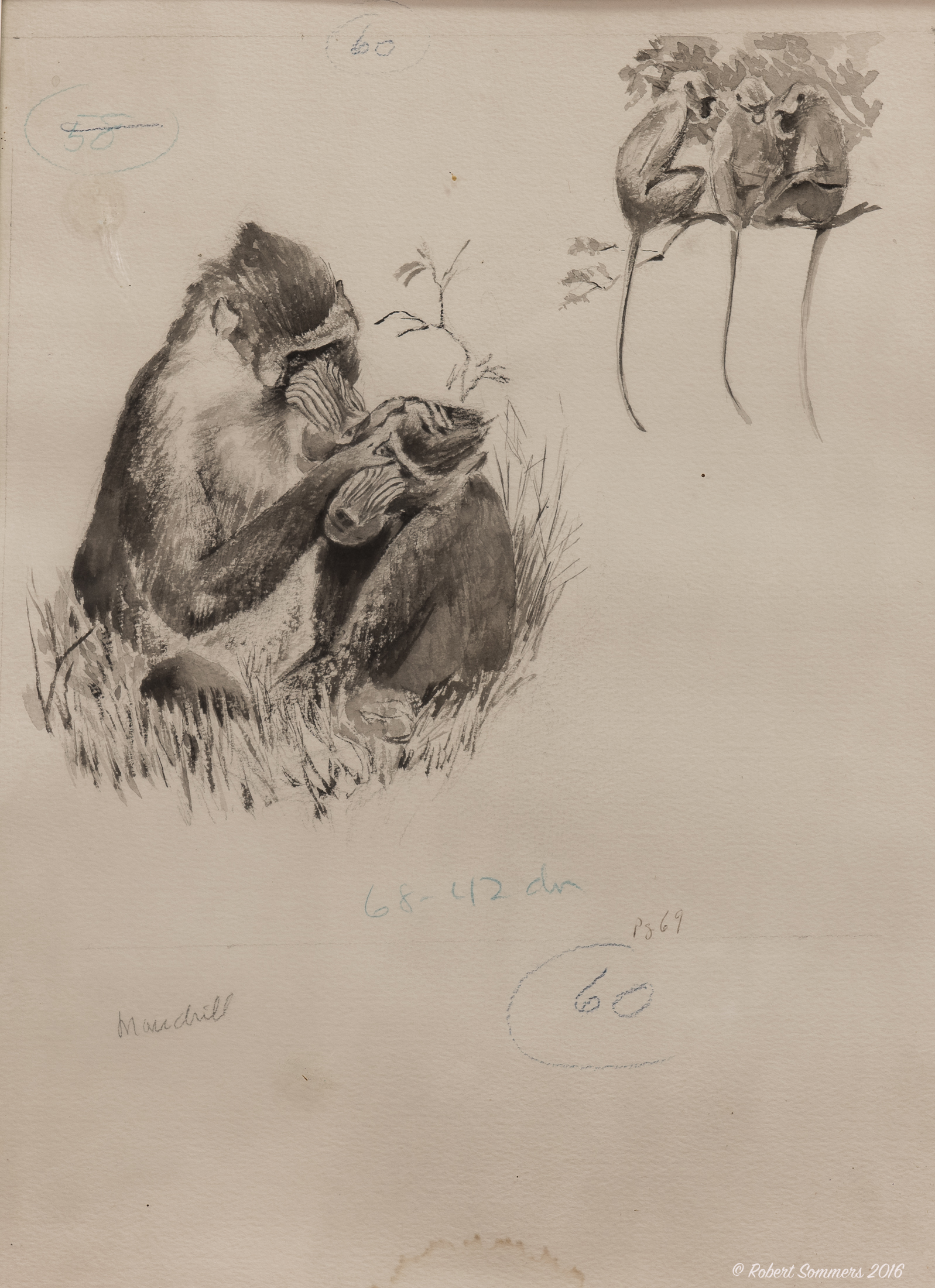 Mandrills page 69 16 x 12″ framed – $275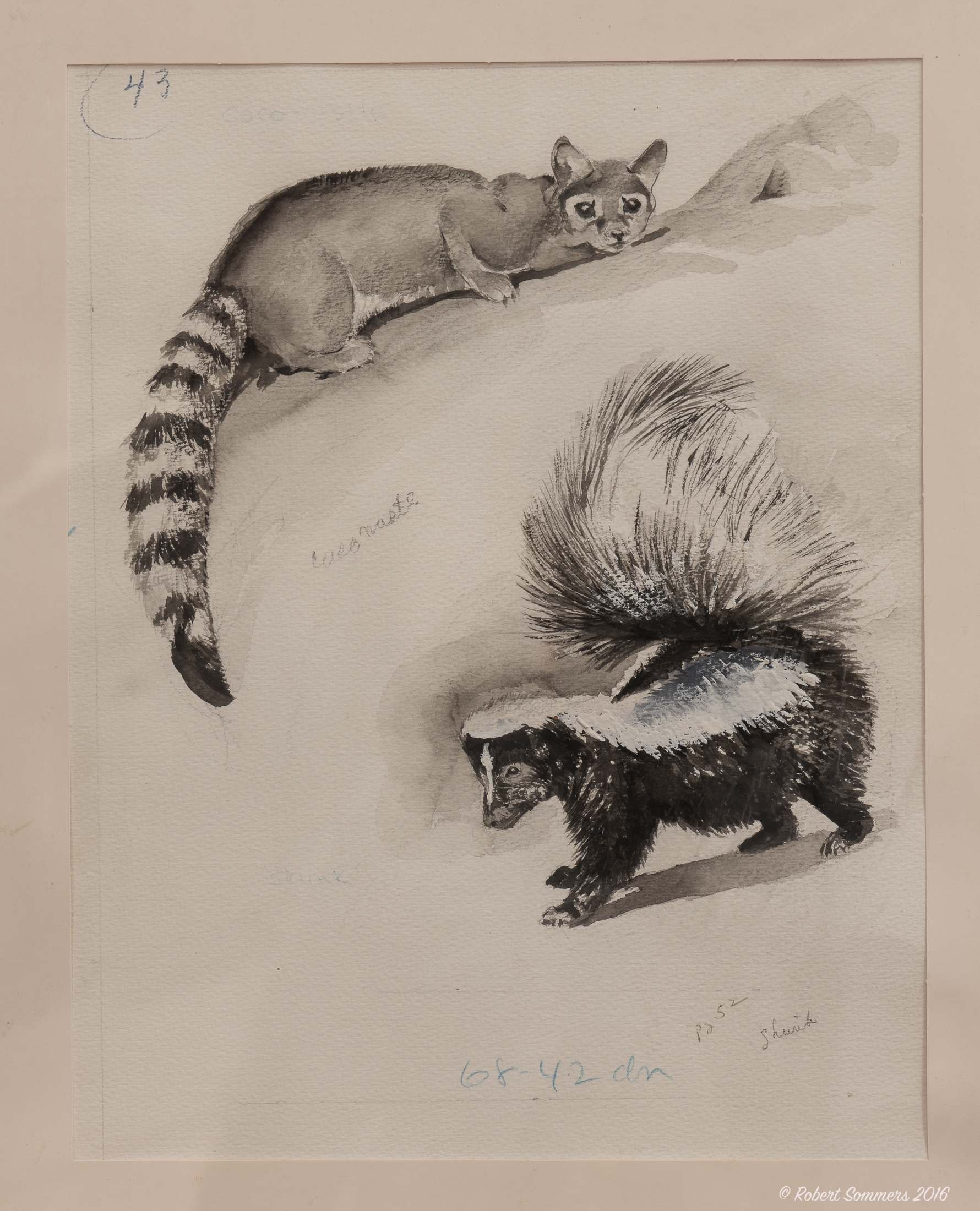 Skunk and coconaste (sic?) page 52 19 x 14″ framed $225
Horses – framed watercolor 12 x 12″ $850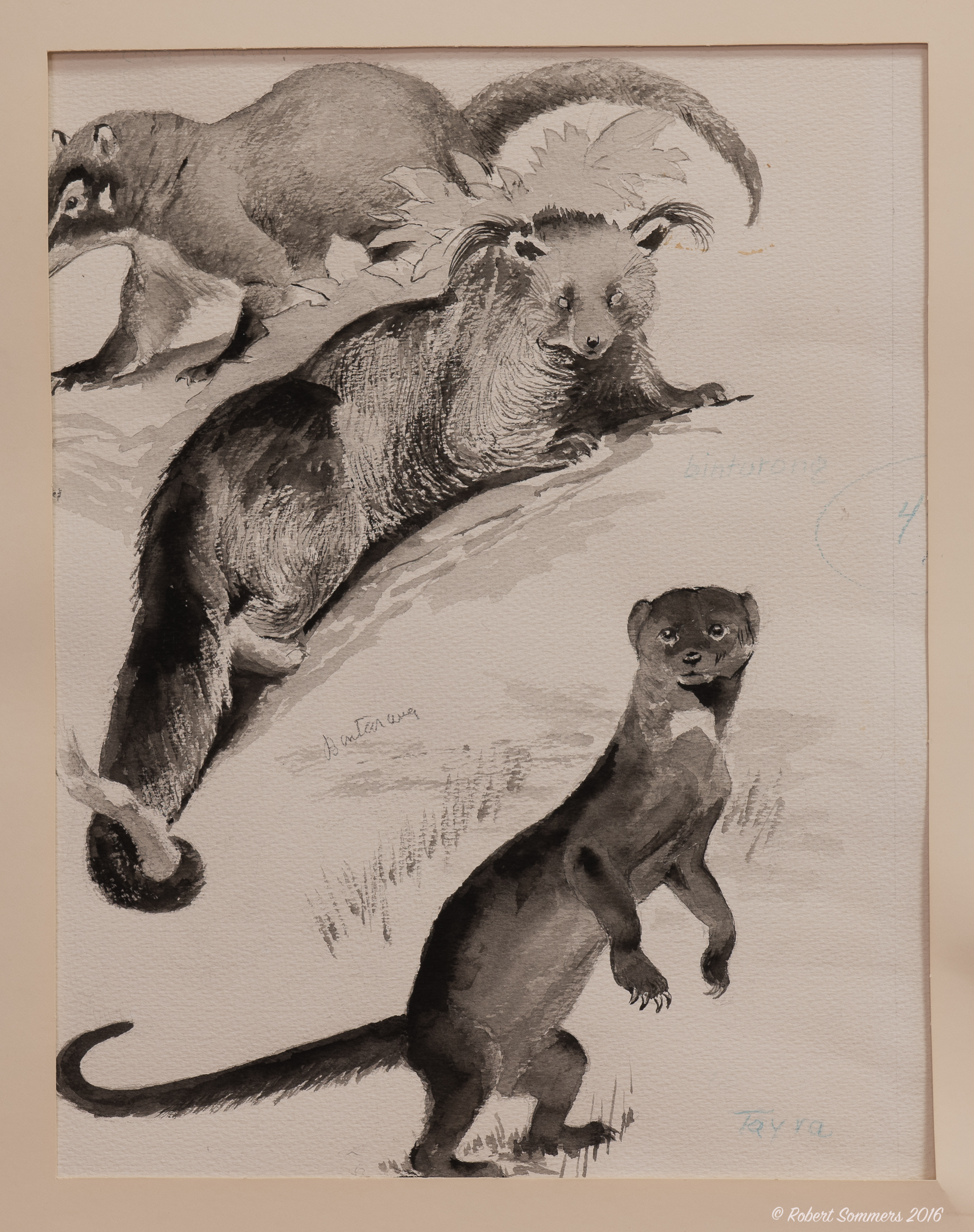 Catamundi 19 x 14″ framed, no glass $225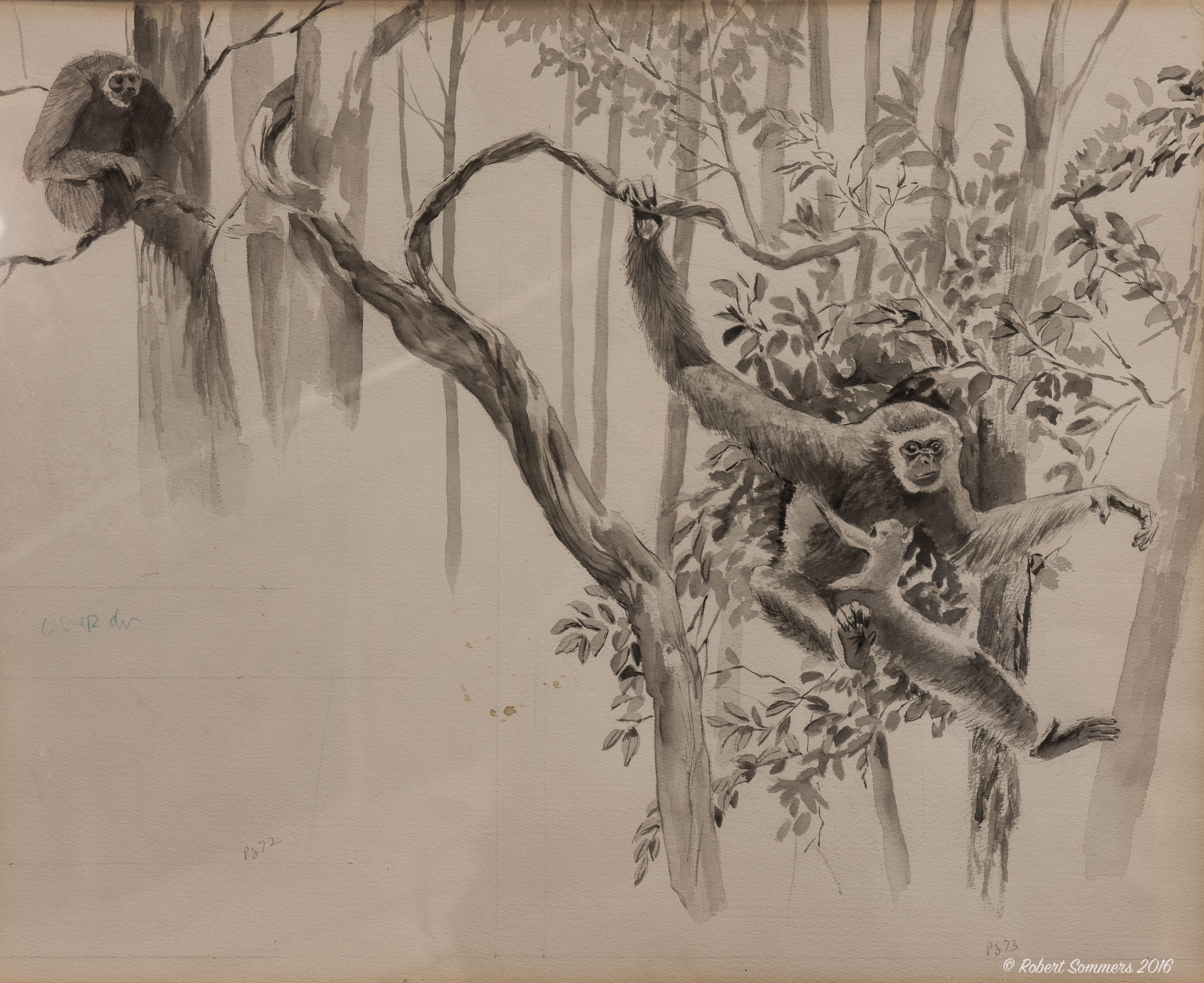 Simians 17 x 21″ framed $300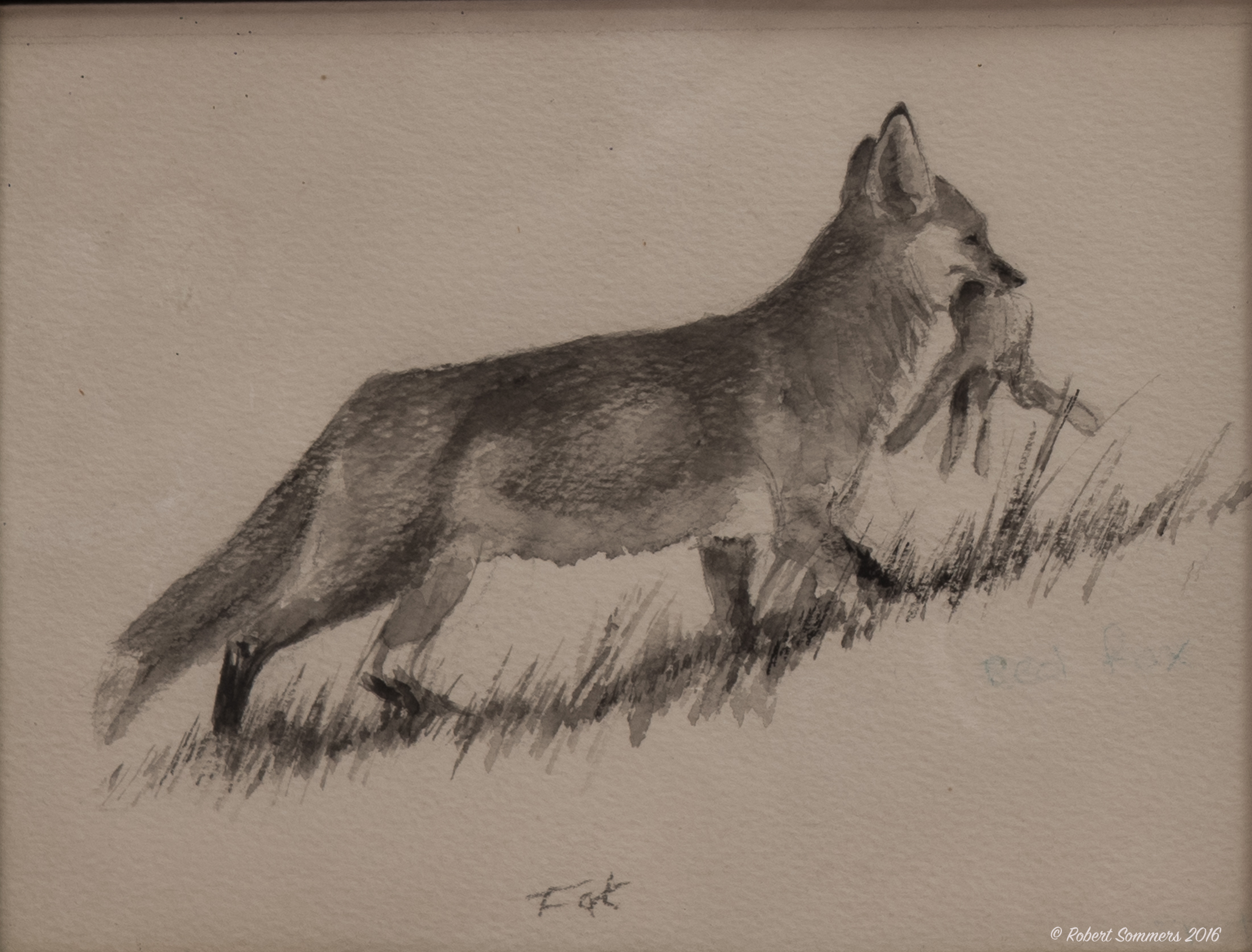 fox and hare $100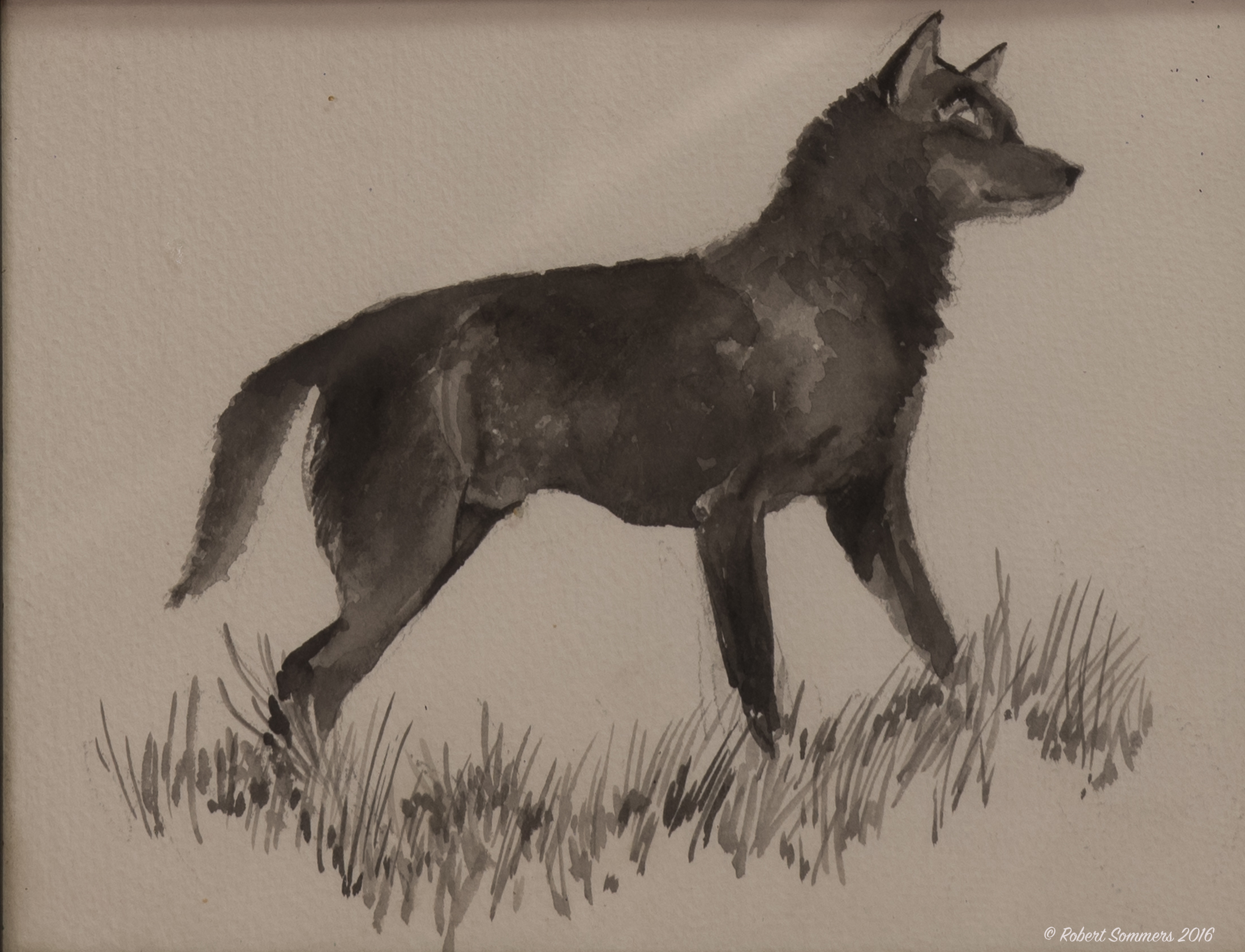 wolf $100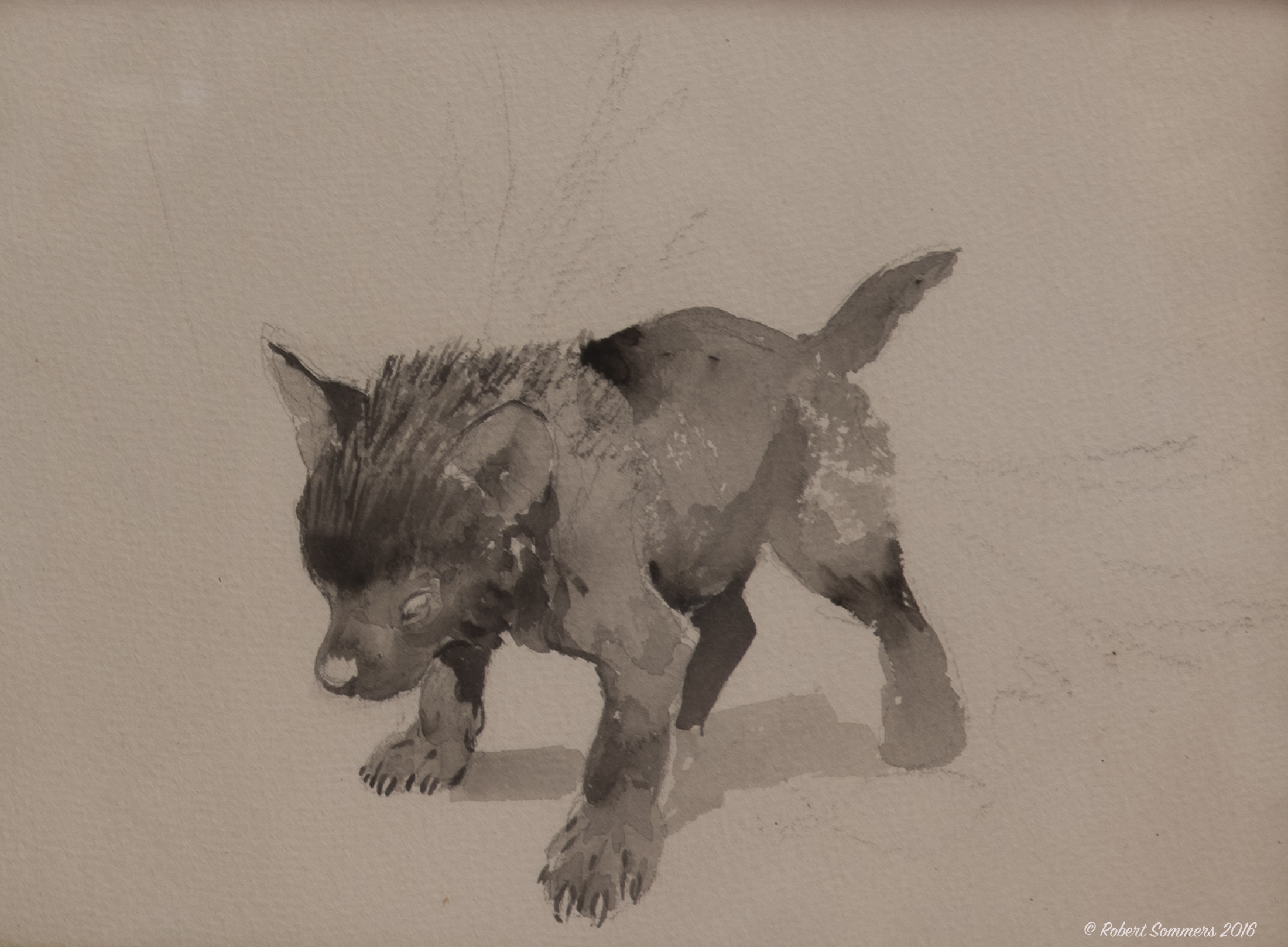 baby wolf $100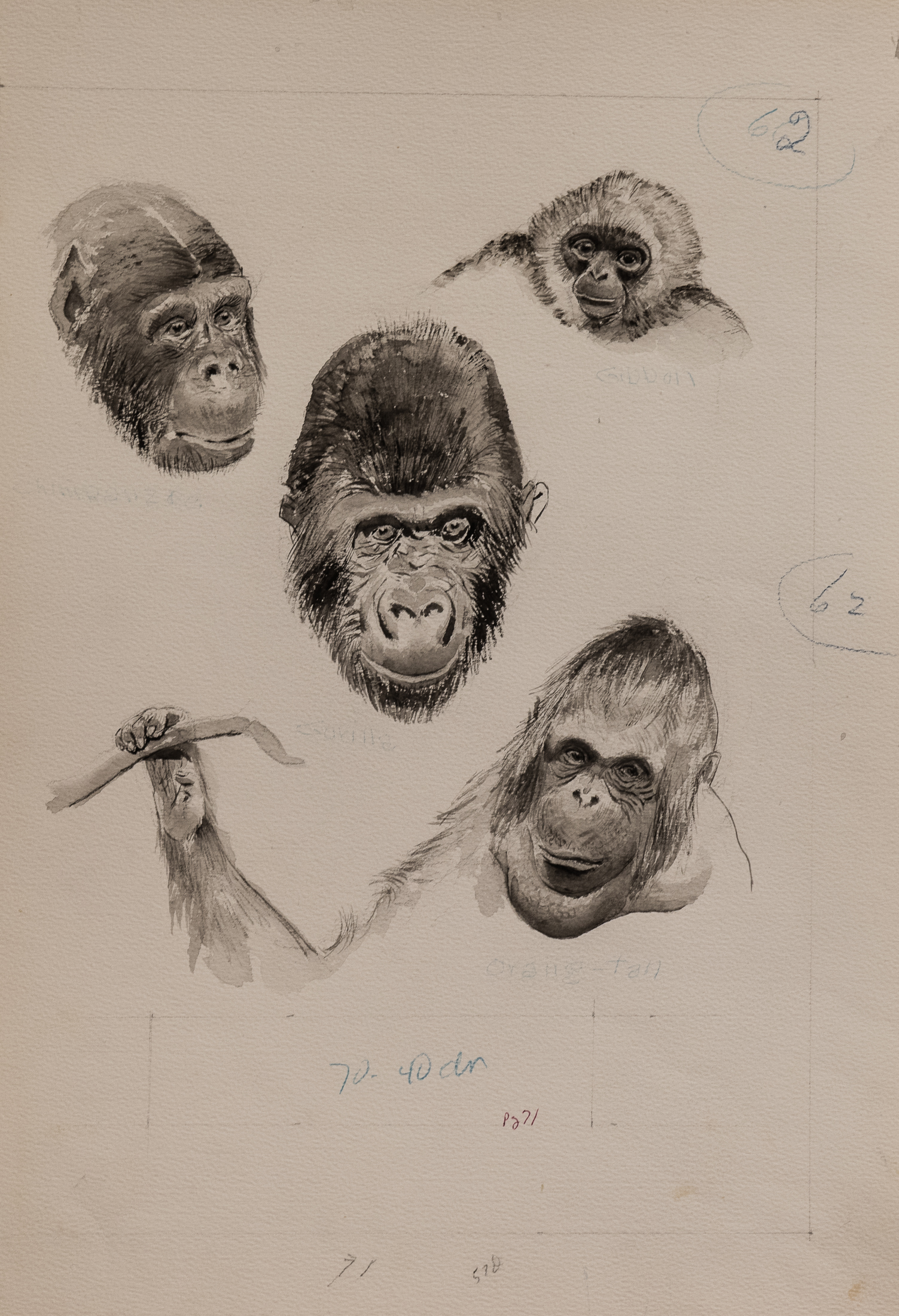 Orangutan studies 19 x 14″ $275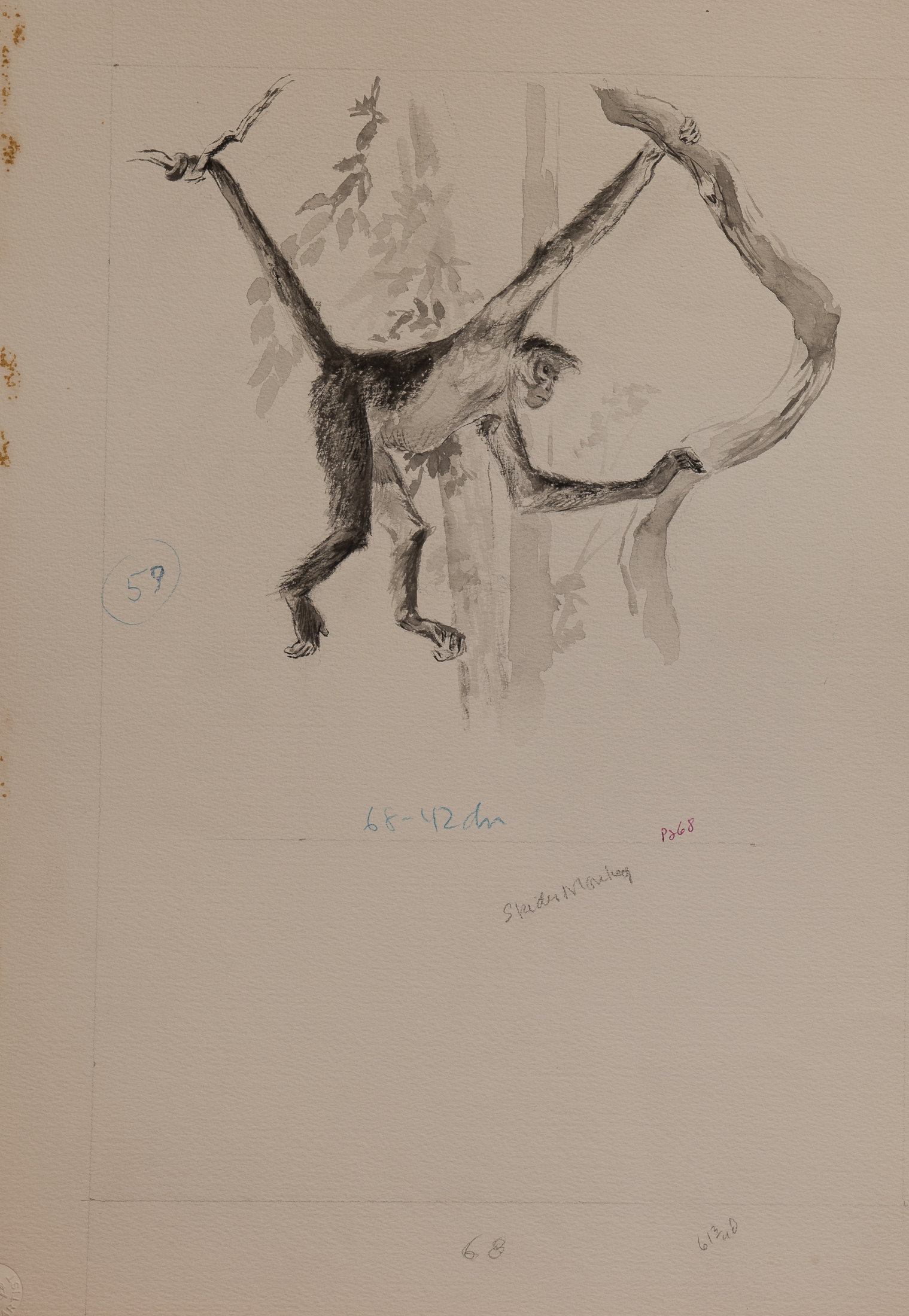 Spider Monkey 19 x 14″ pg. 268  $225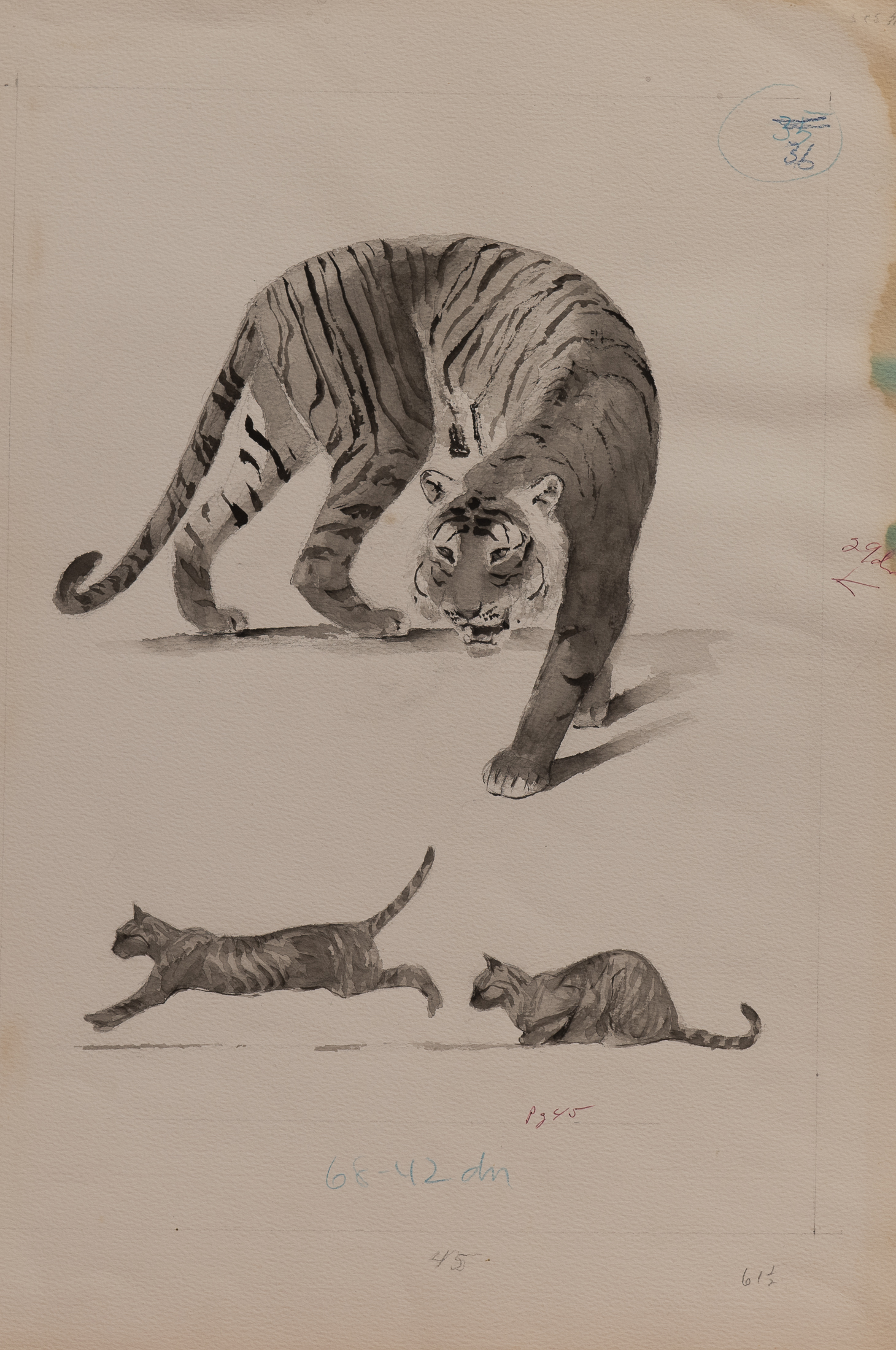 Tiger and feline animation 19 x 14″ pg. 45 $300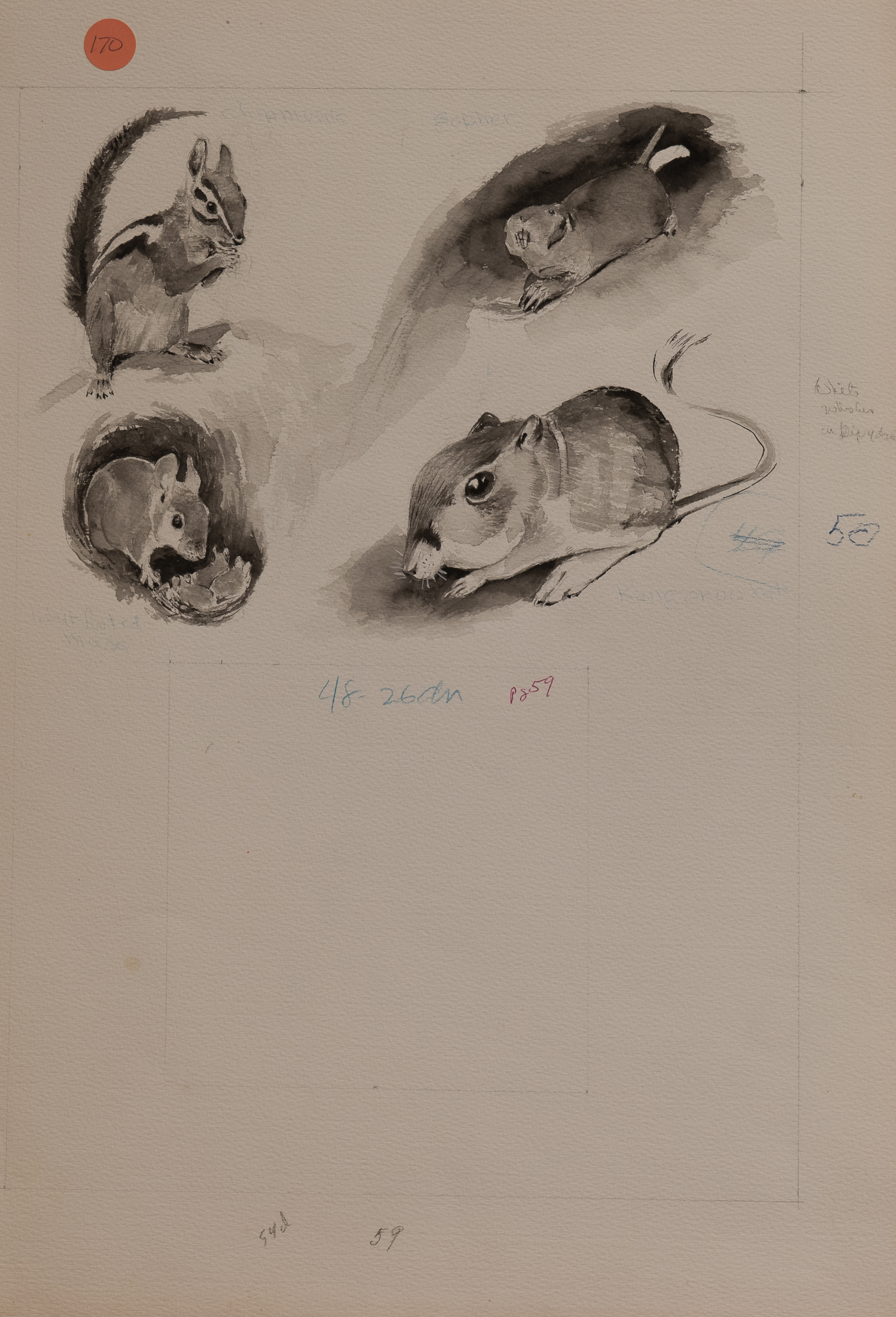 Chipmunk and ? 19 x 14″ pg. 59 $200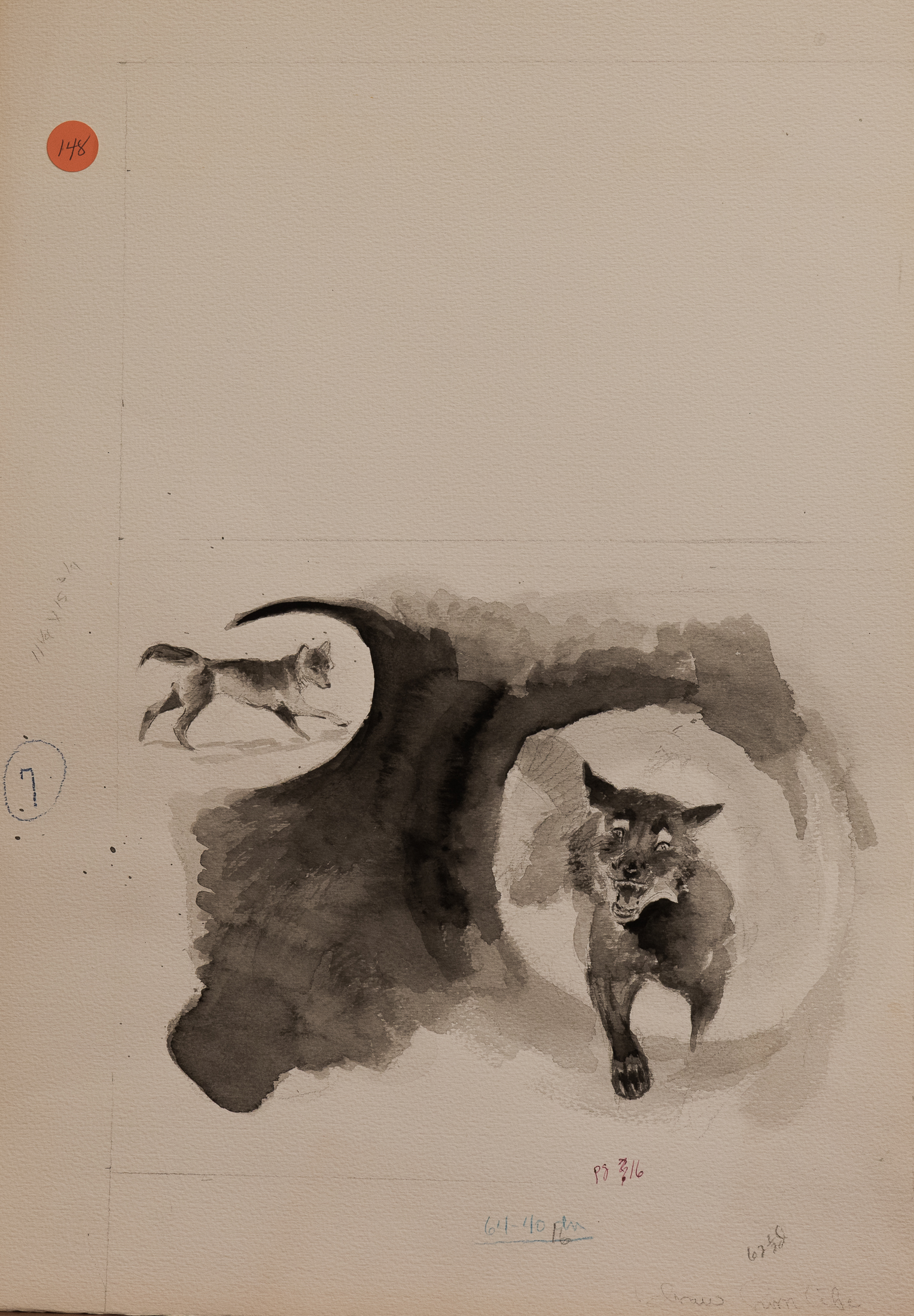 Wolf 19 x 14″ pg. notation on bottom – drawn from life 16 $175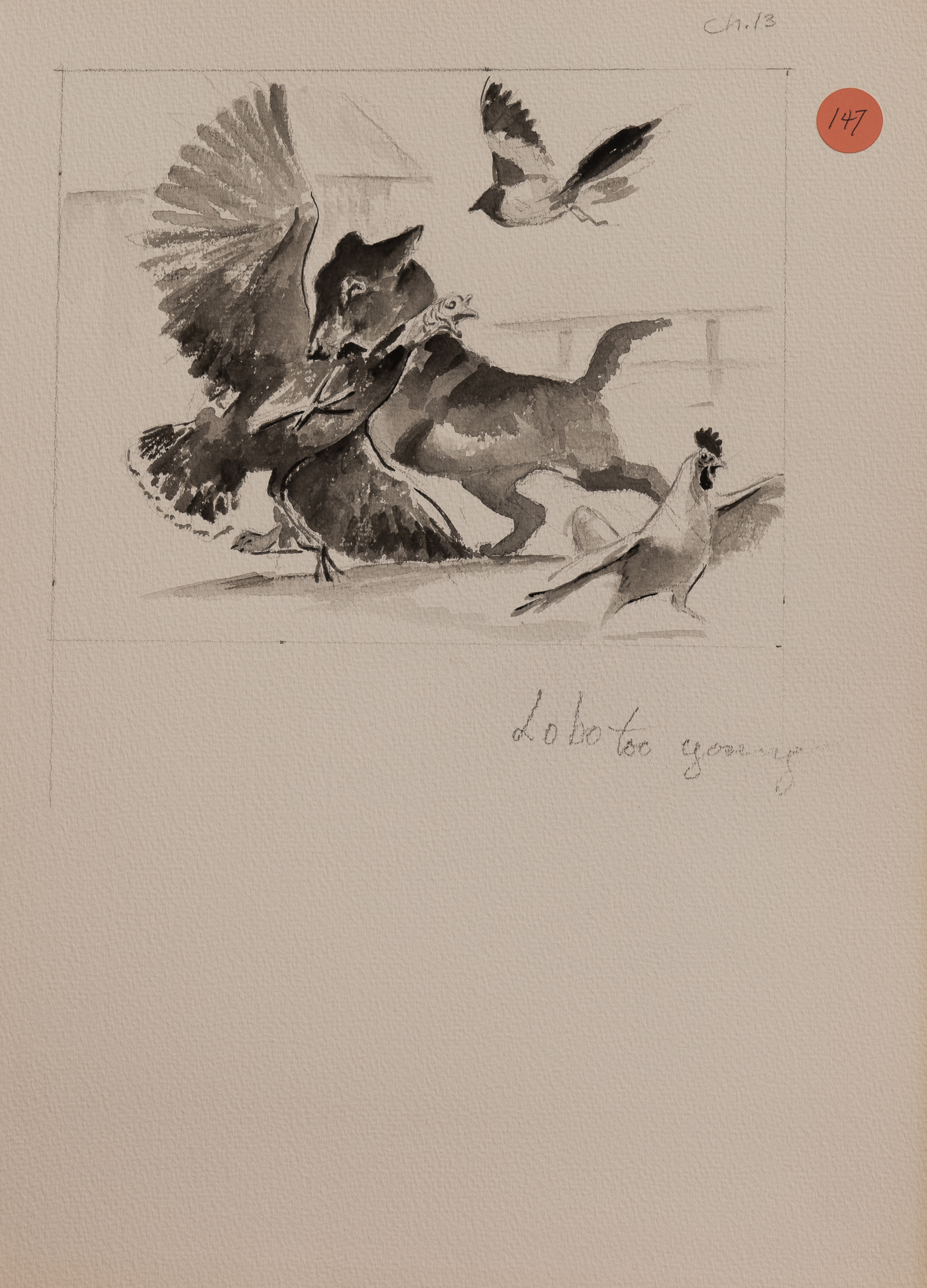 Lobo too young 19 x 14″ Ch. 13, $150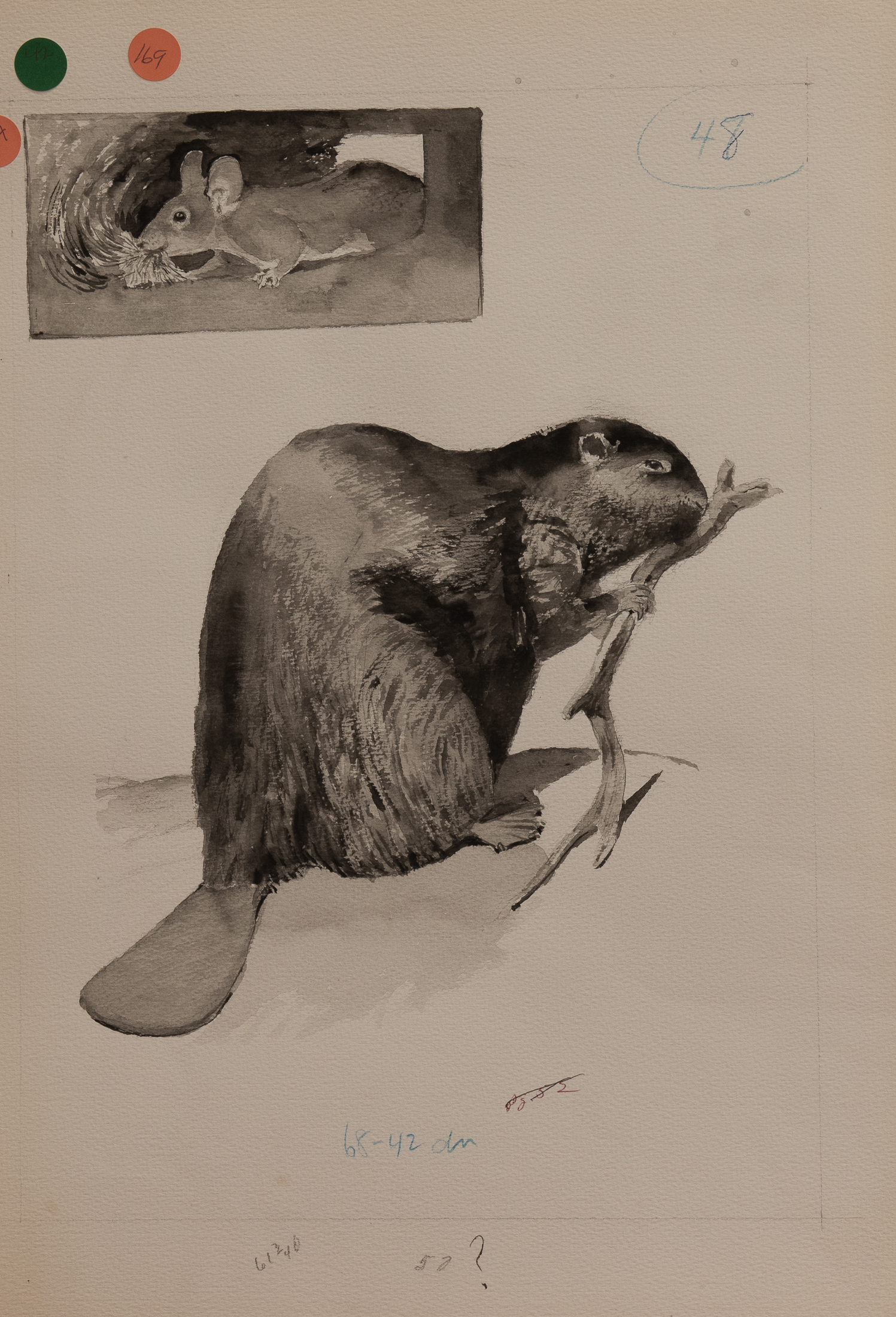 Beaver 19 x 14″  $240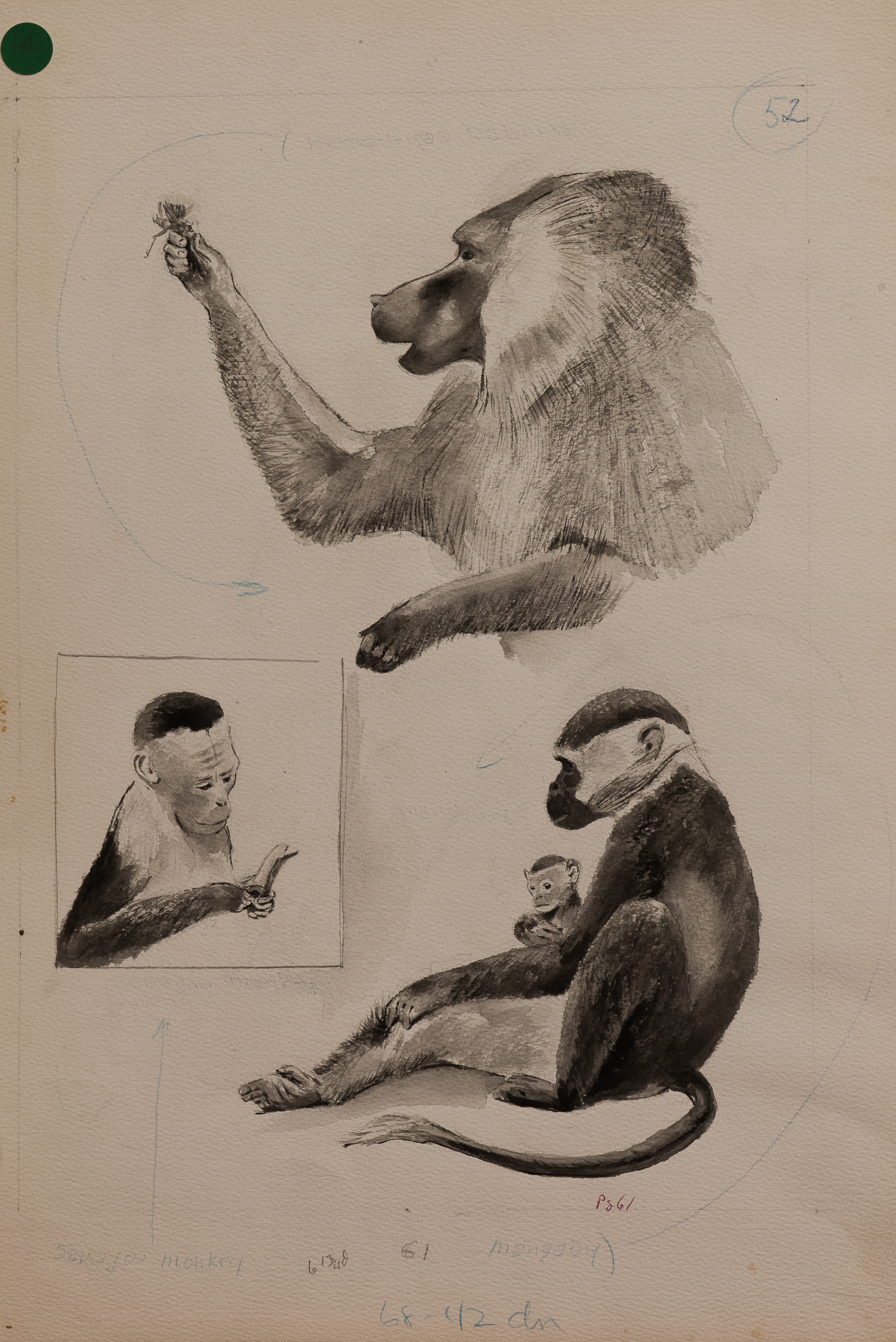 Baboon and Saragoo Monkey 19 x 14″ $275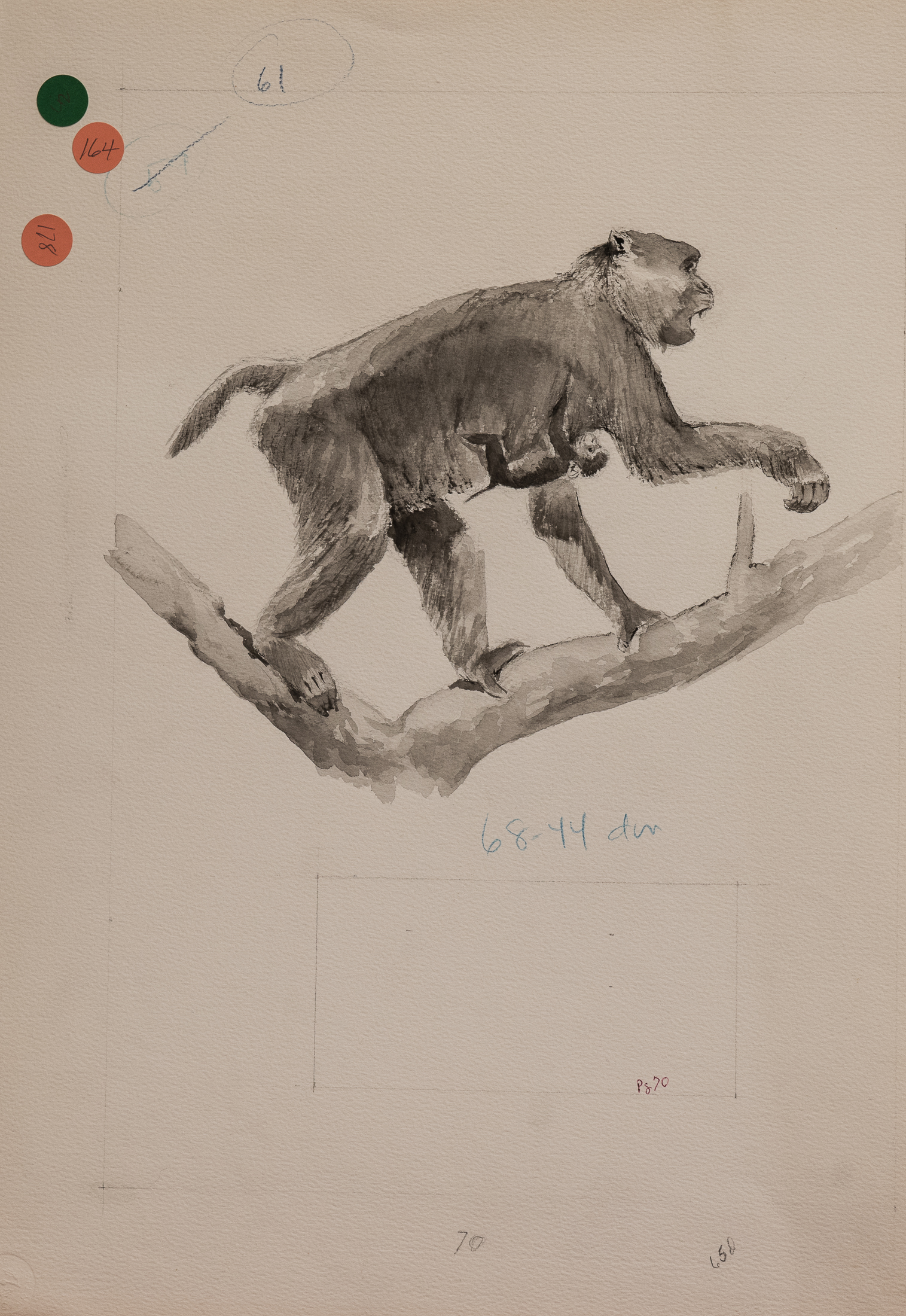 Gibbon? 19 x 14″ $200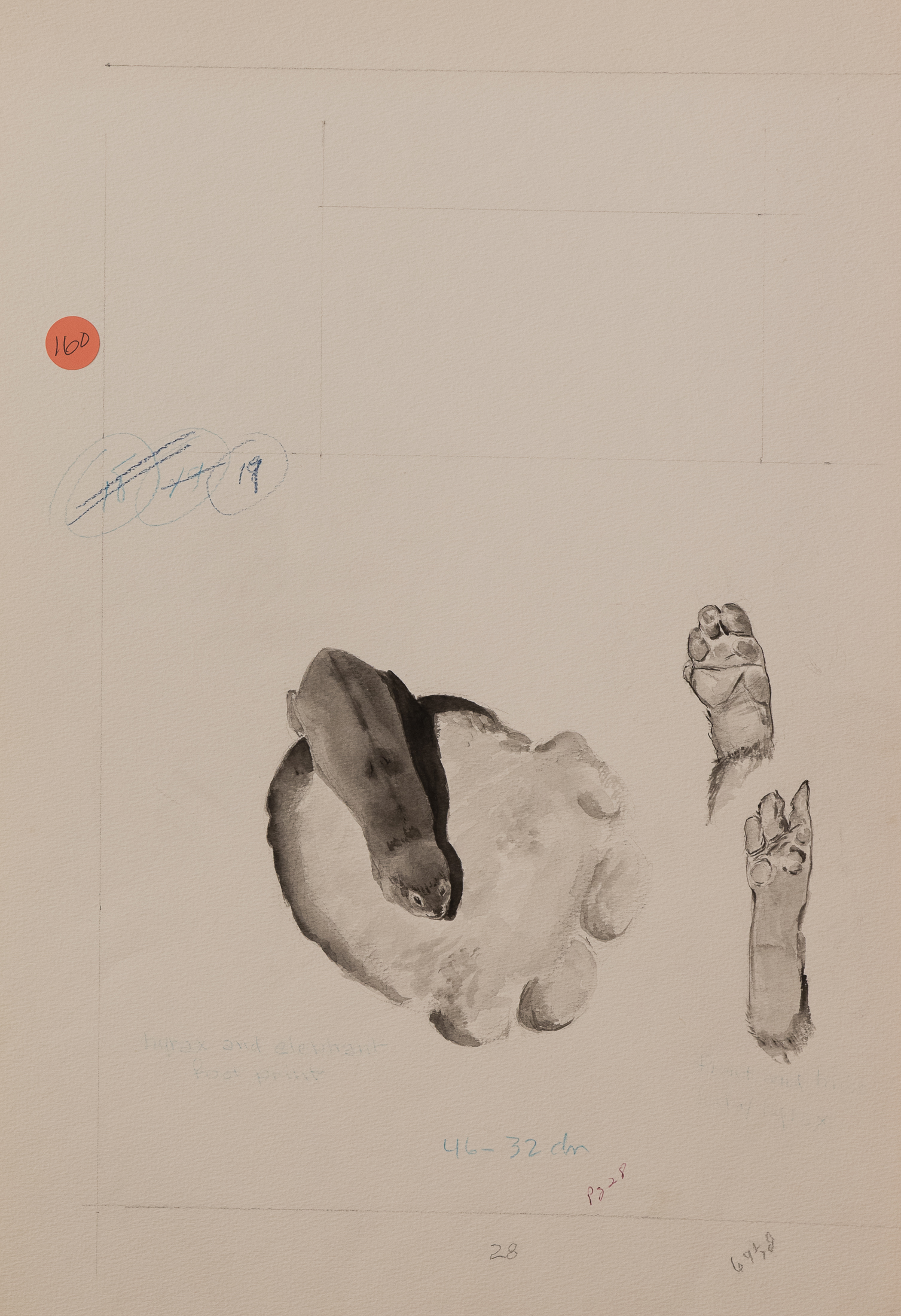 hyrax and elephant footprint 19 x 14″ $200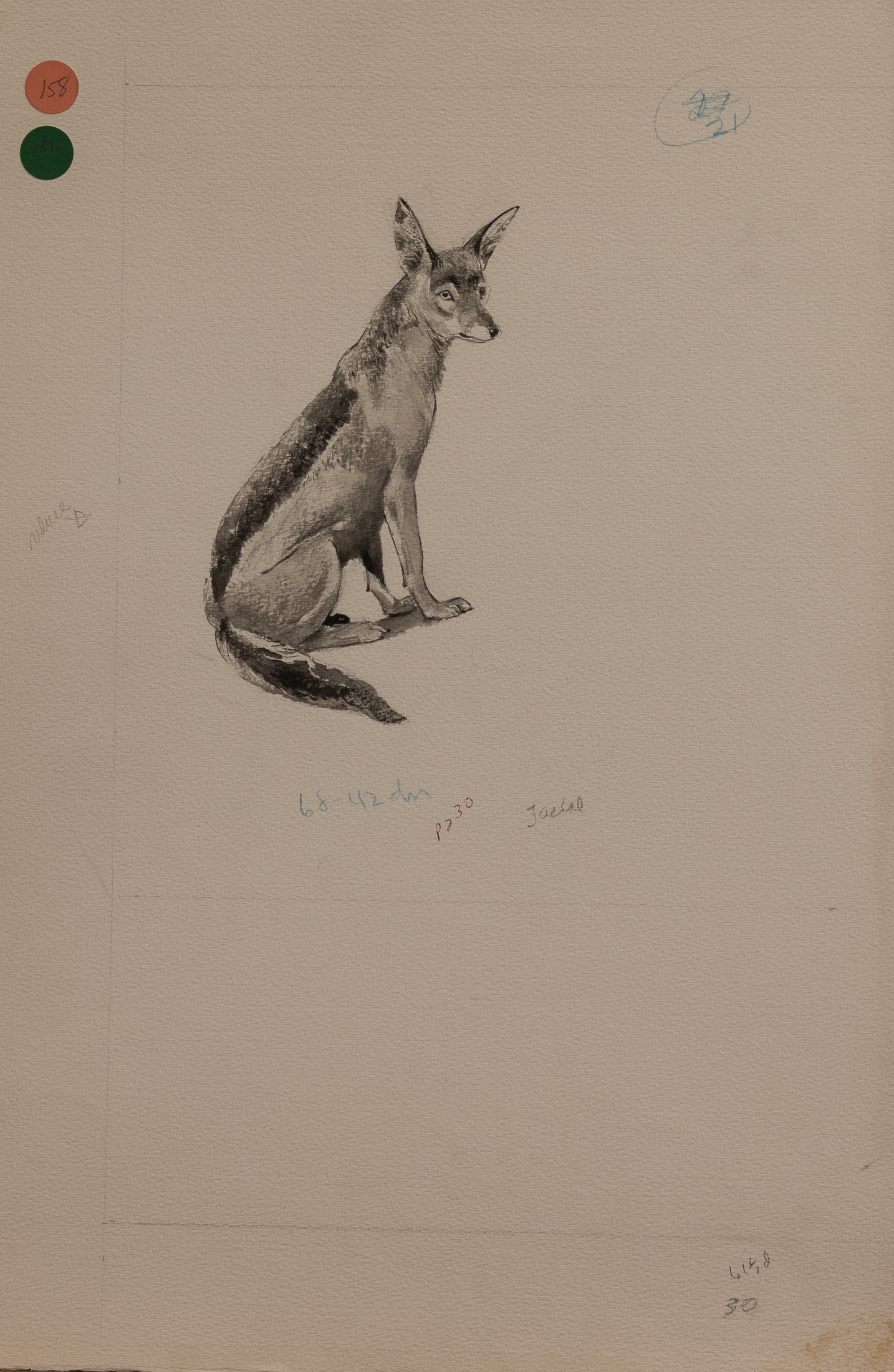 Jackal 19 x 14″ page 30 $175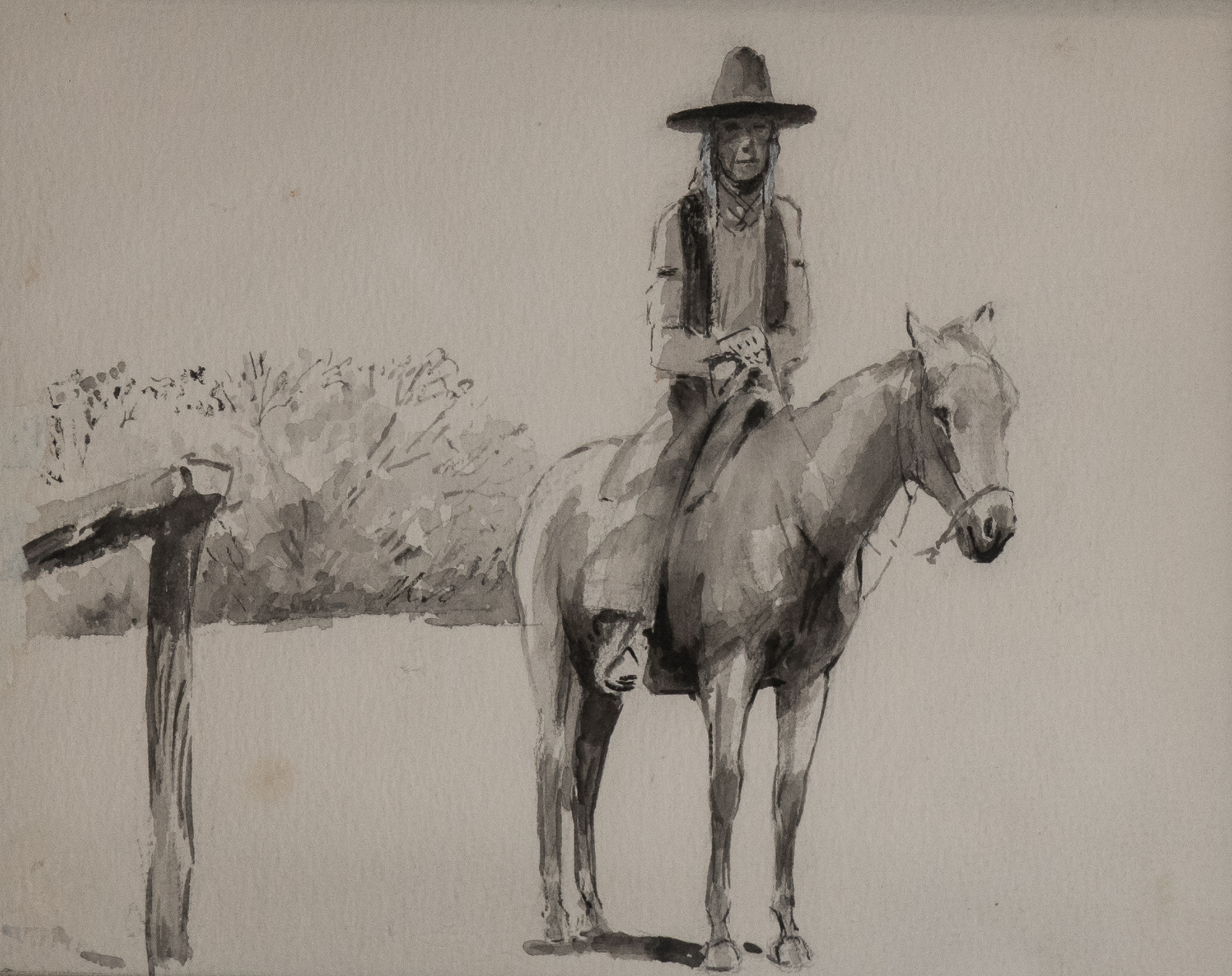 Horse and rider 7 x 9″ framed $150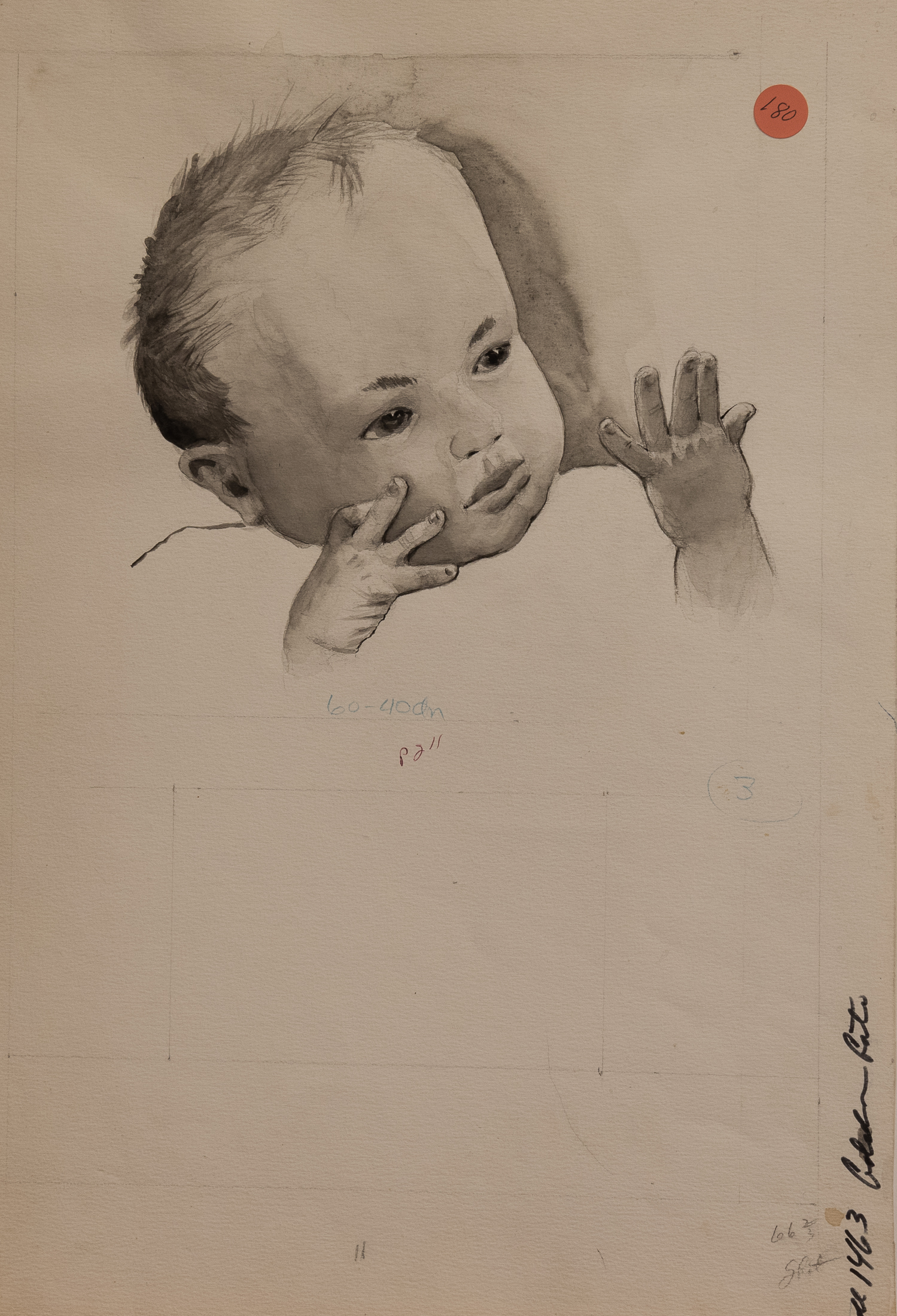 baby 19 x 14″ $100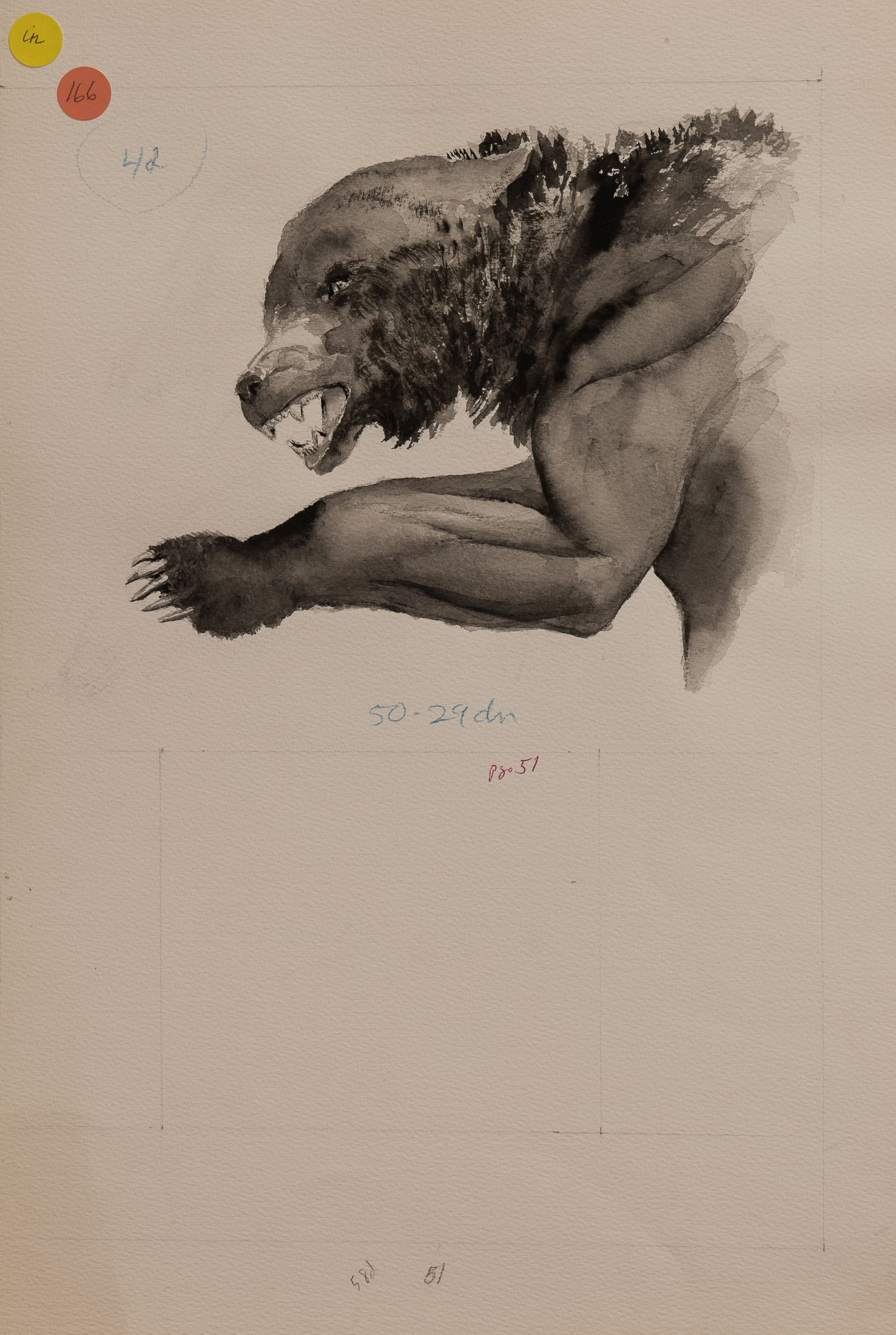 Angry bear 19 x 14″ $150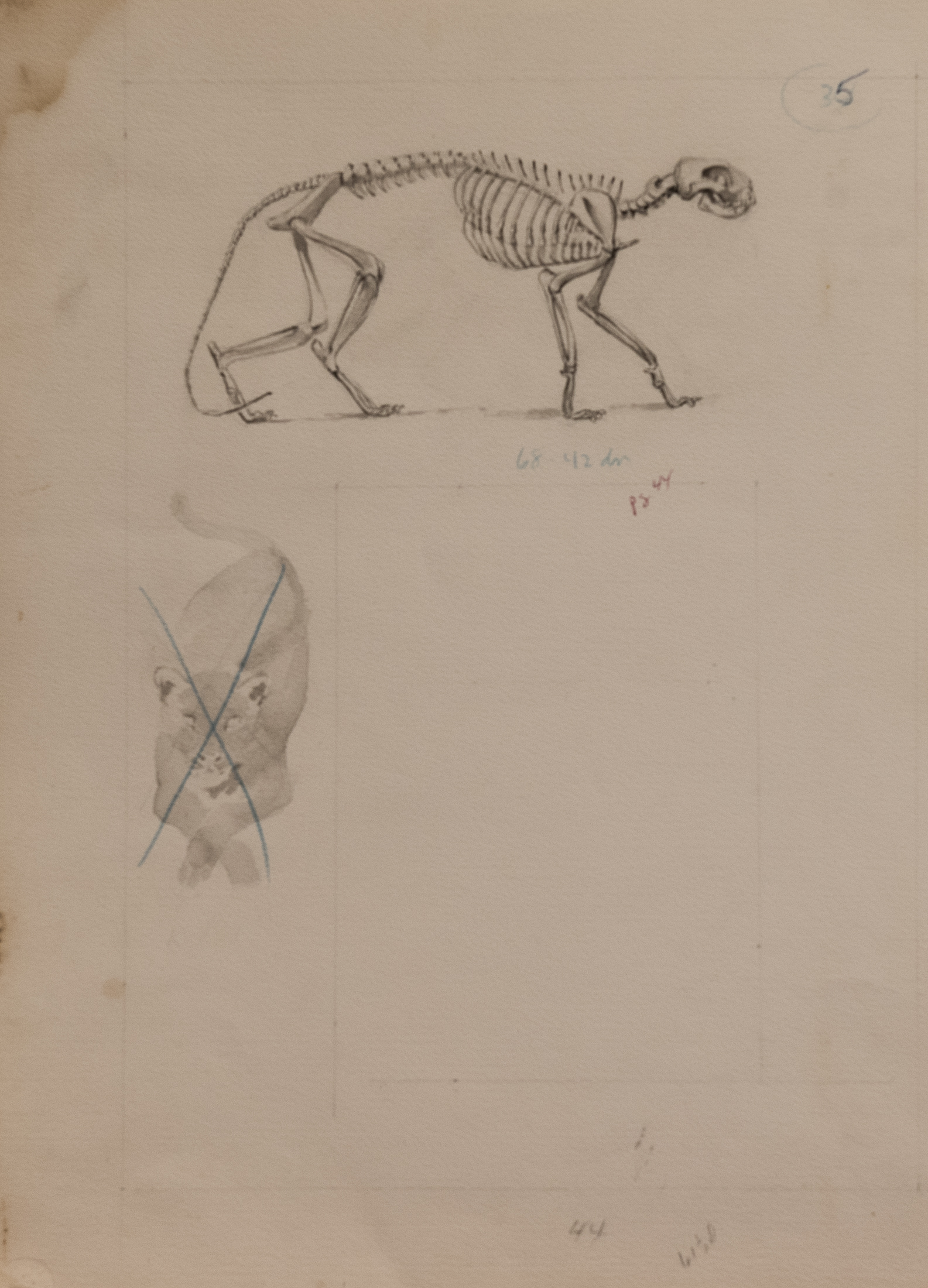 skeletal study 19 x 14″ $75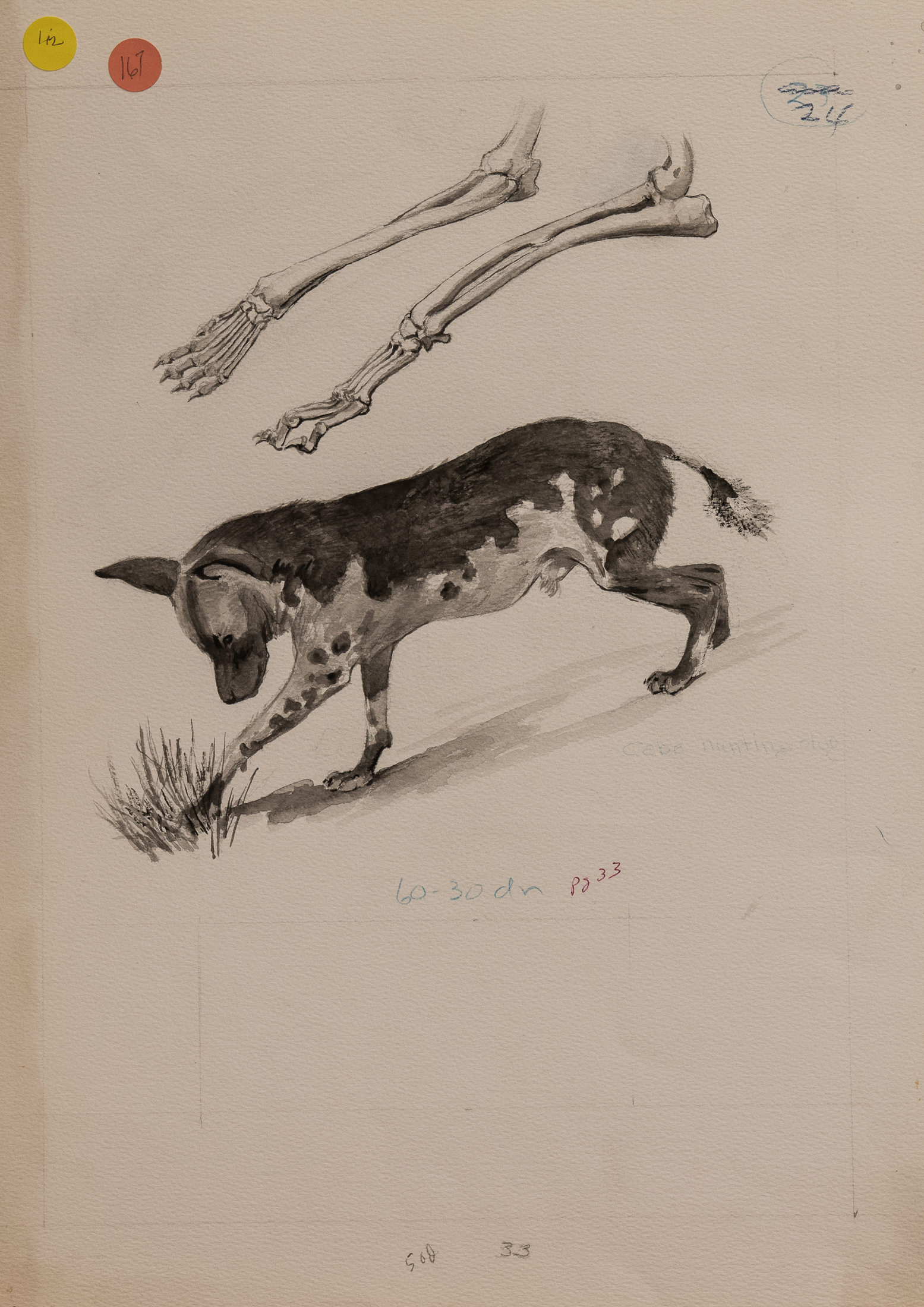 African hunting dog 19 x 14″ $175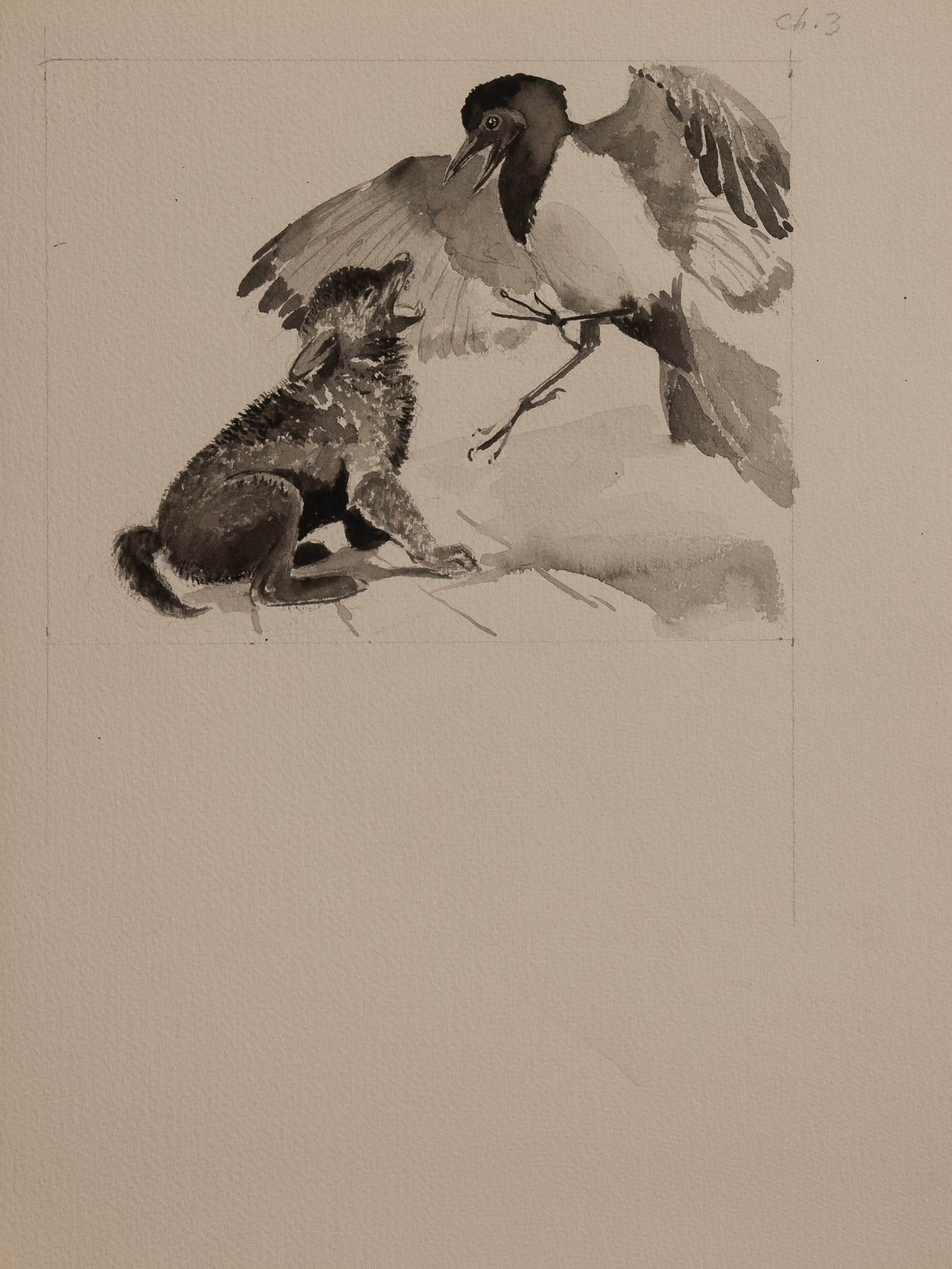 bird and cub #2 19 x 14″ $125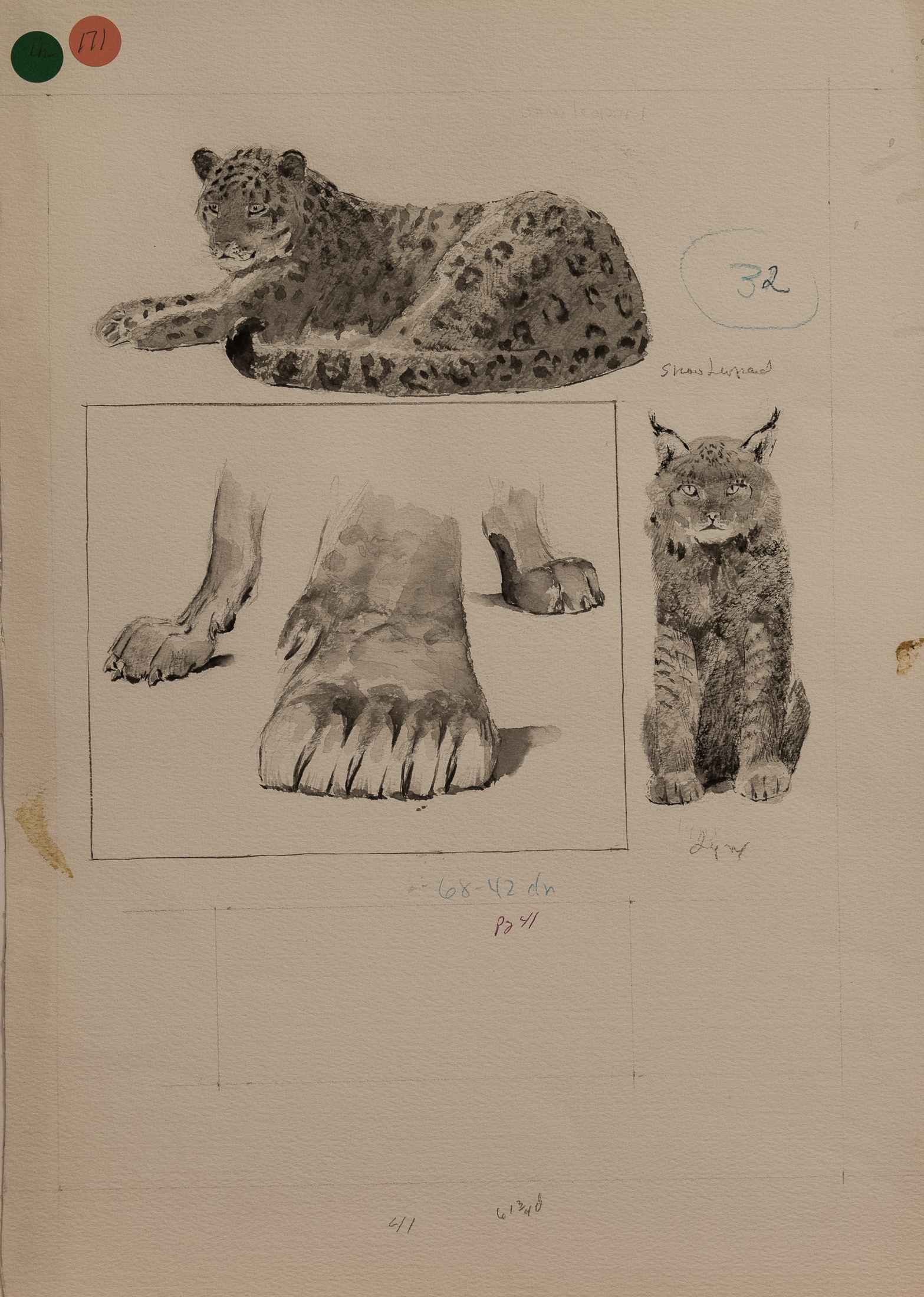 lynx and snow leopard 19 x 14″ $225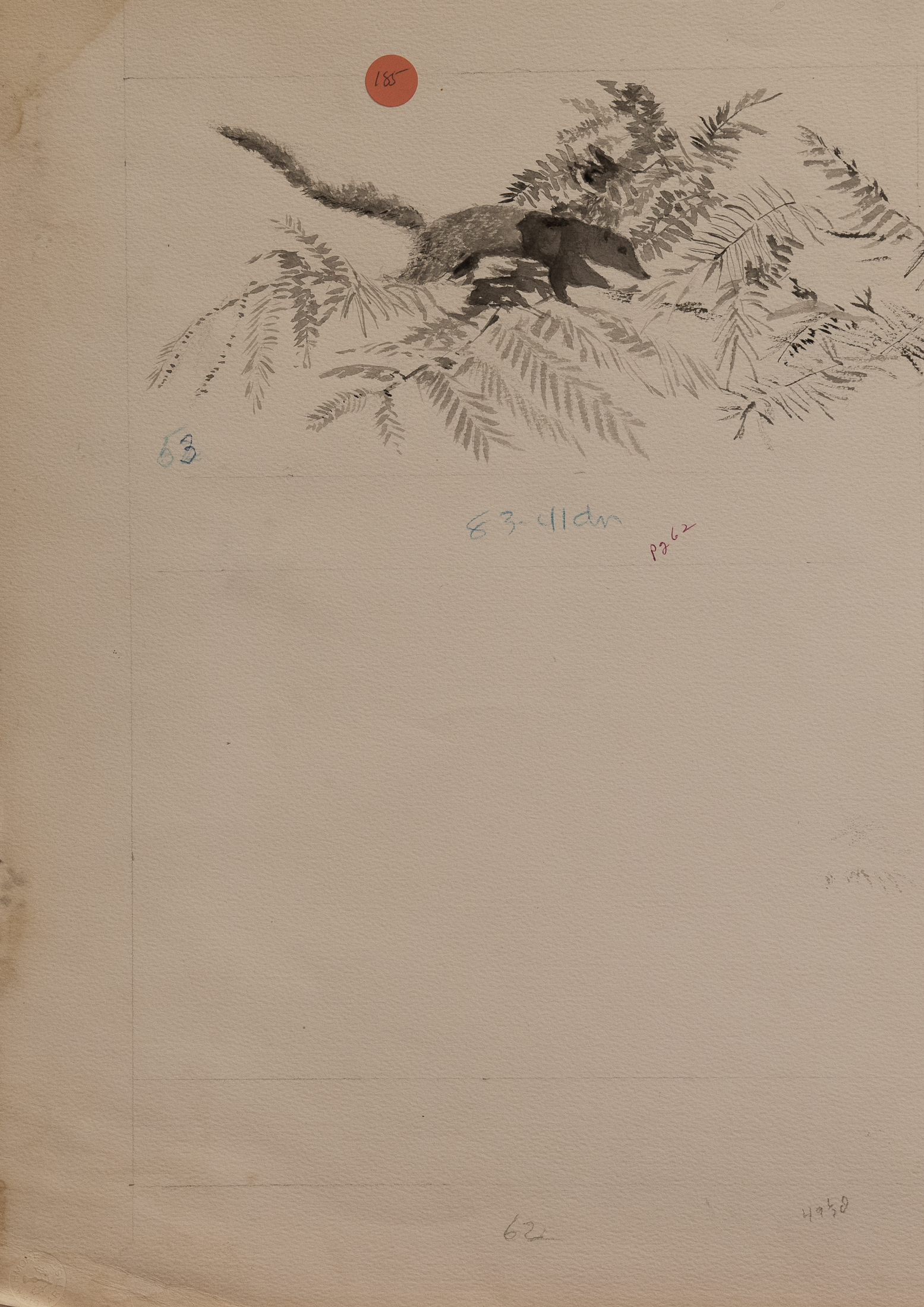 unidentifiable arboreal creature 19 x 14″ $100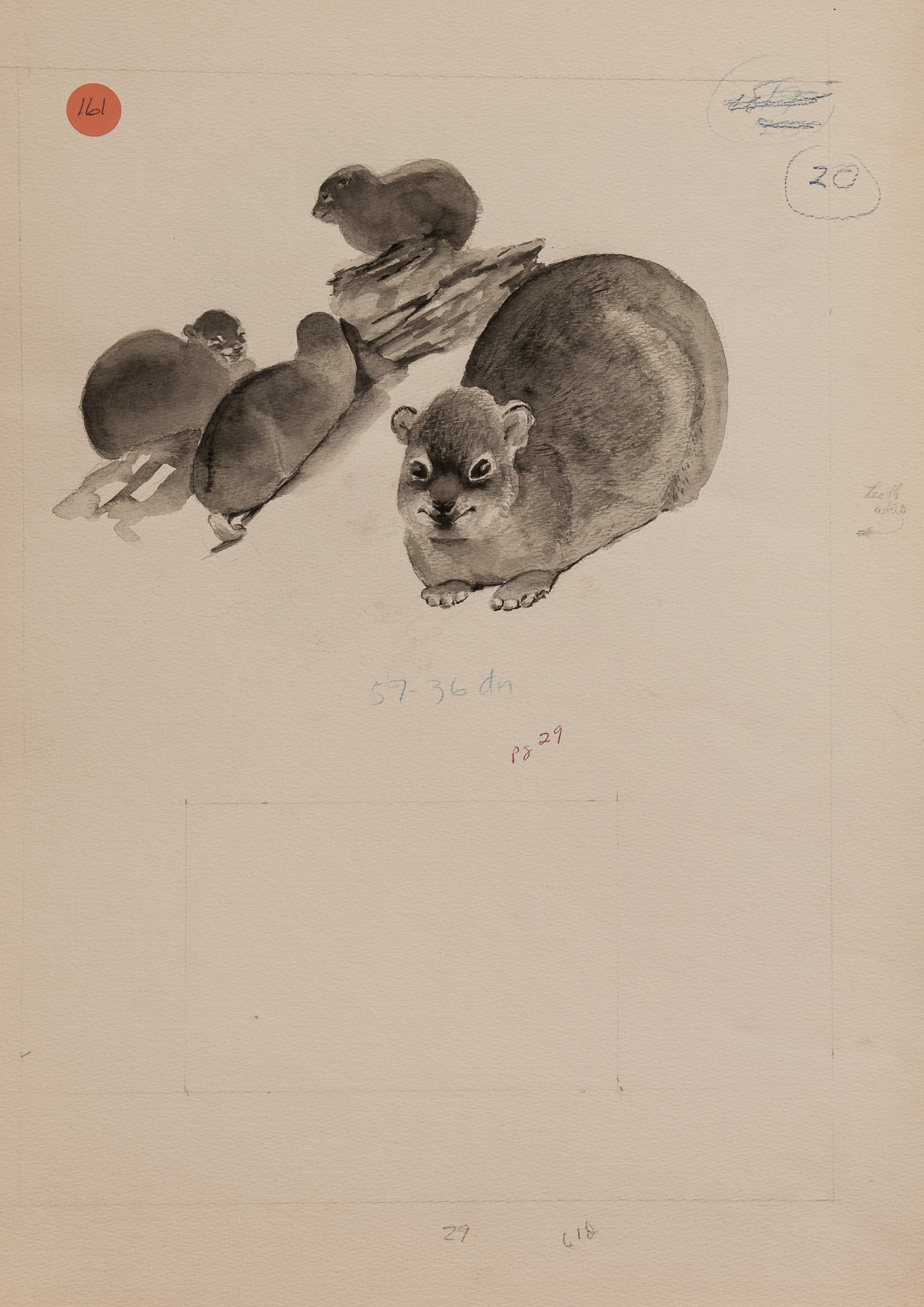 unidentifiable creatures 19 x 14″ 100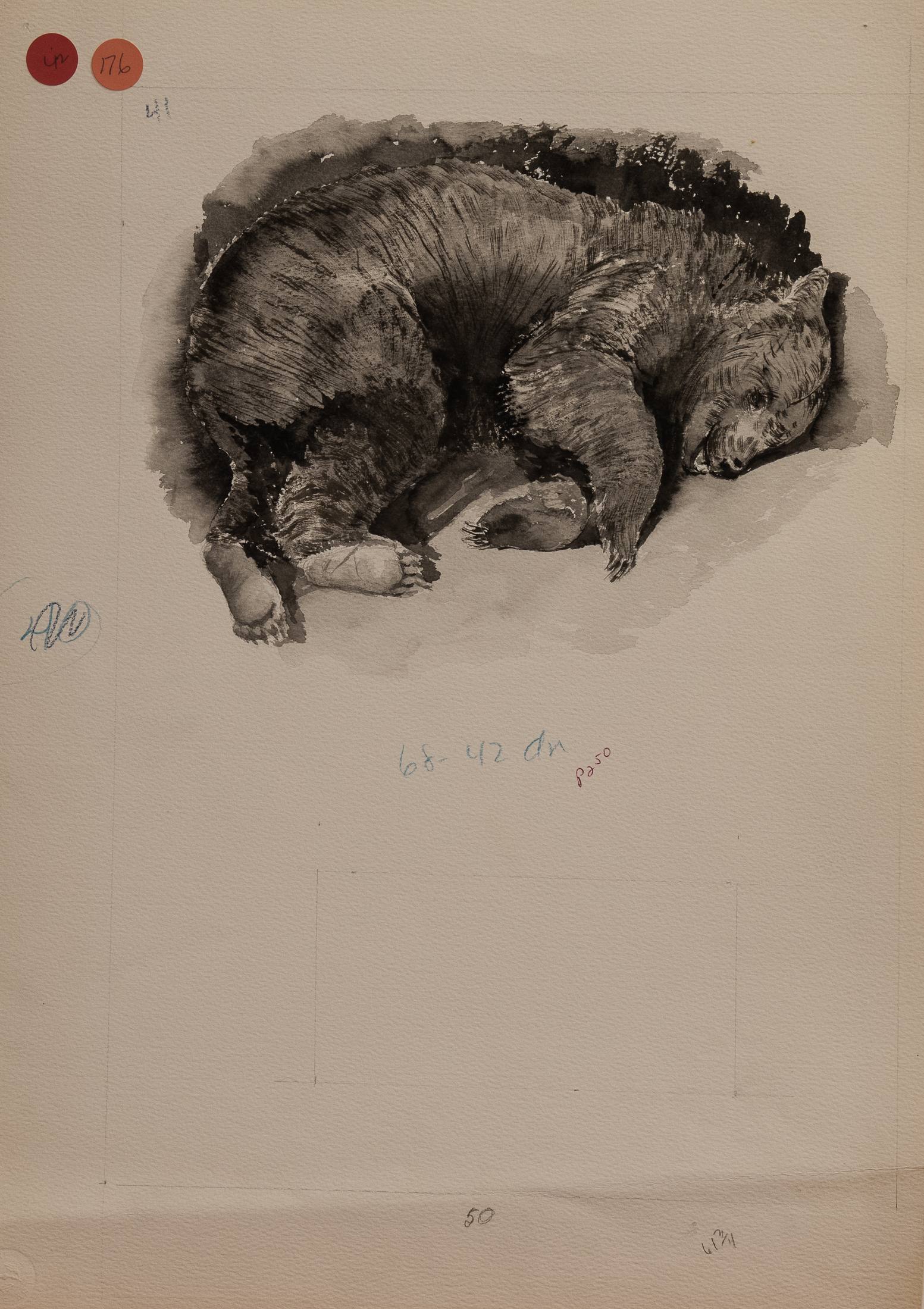 resting bear 19 x 14″ $100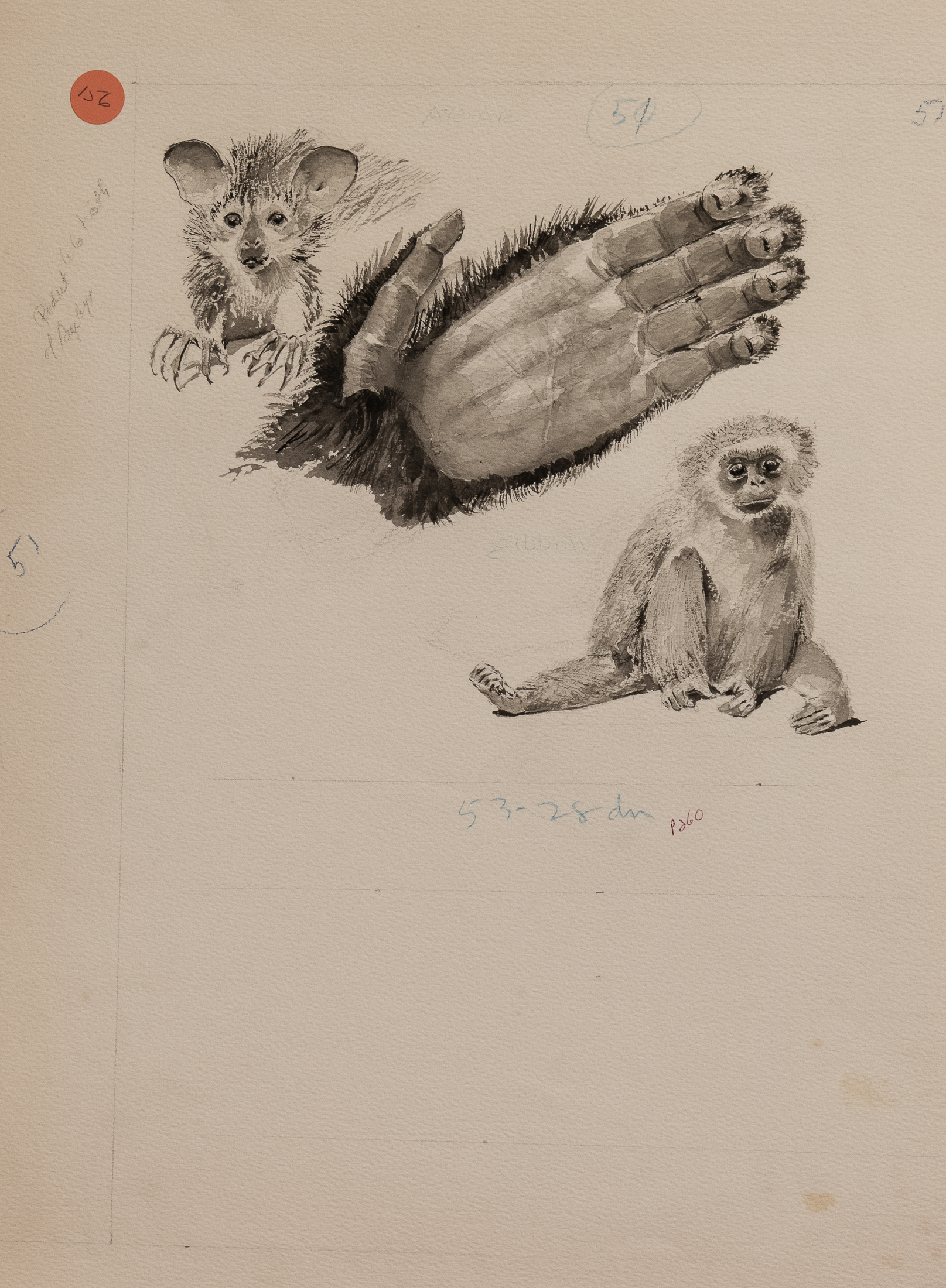 Rodent and monkey 19 x 14″ $150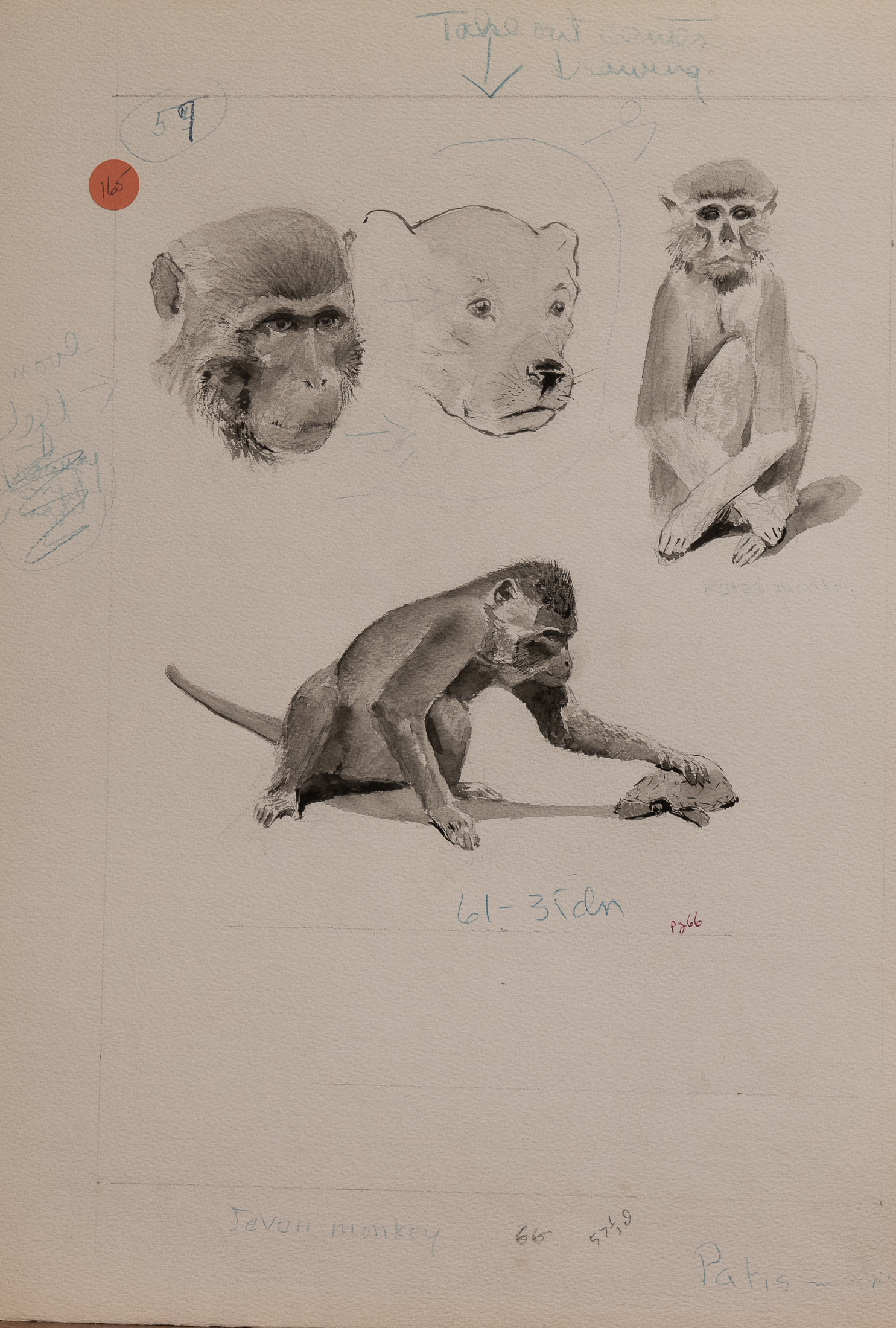 Javan monkey 19 x 14″ $200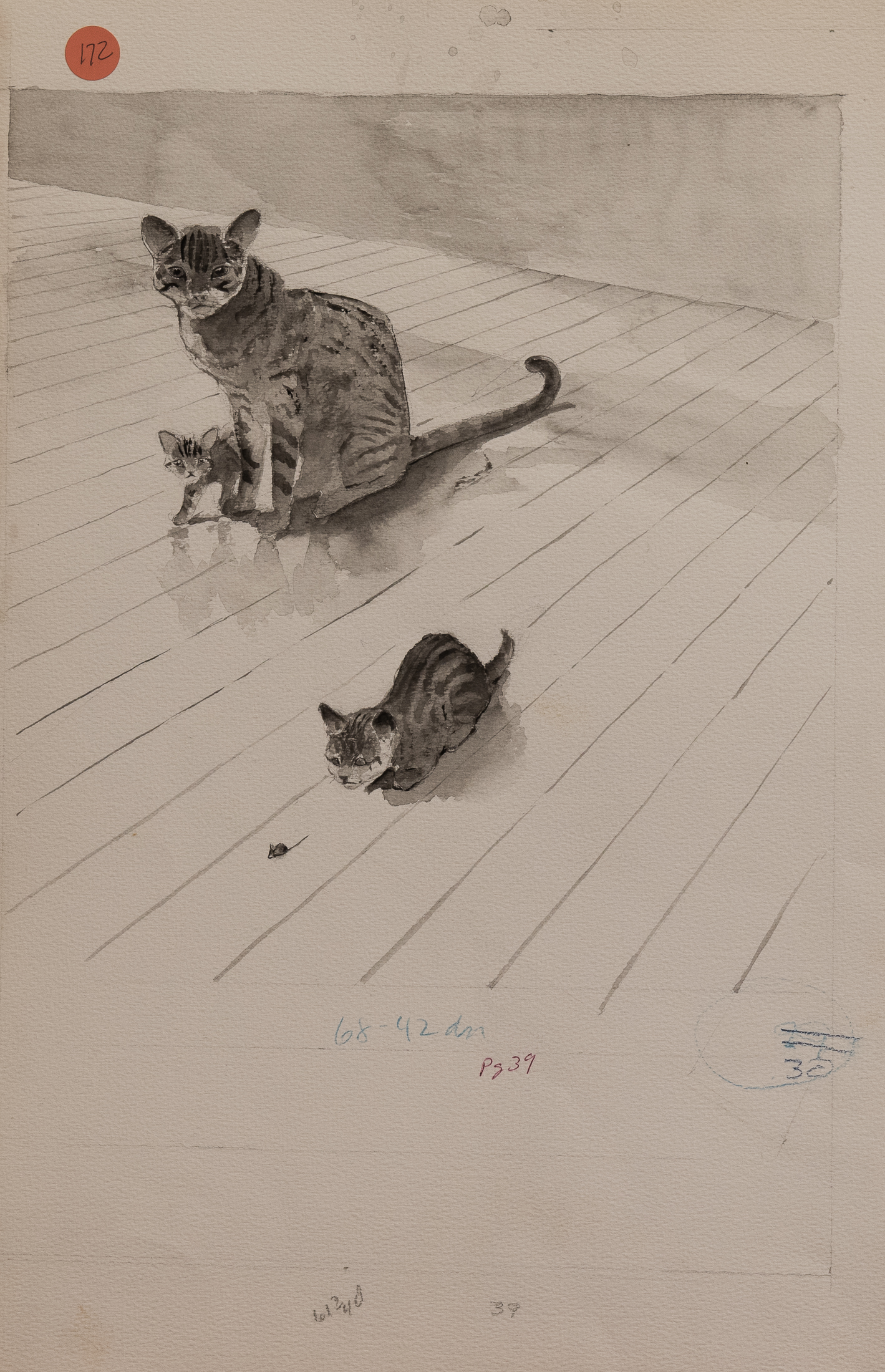 Cat and mouse 19 x 14″ $225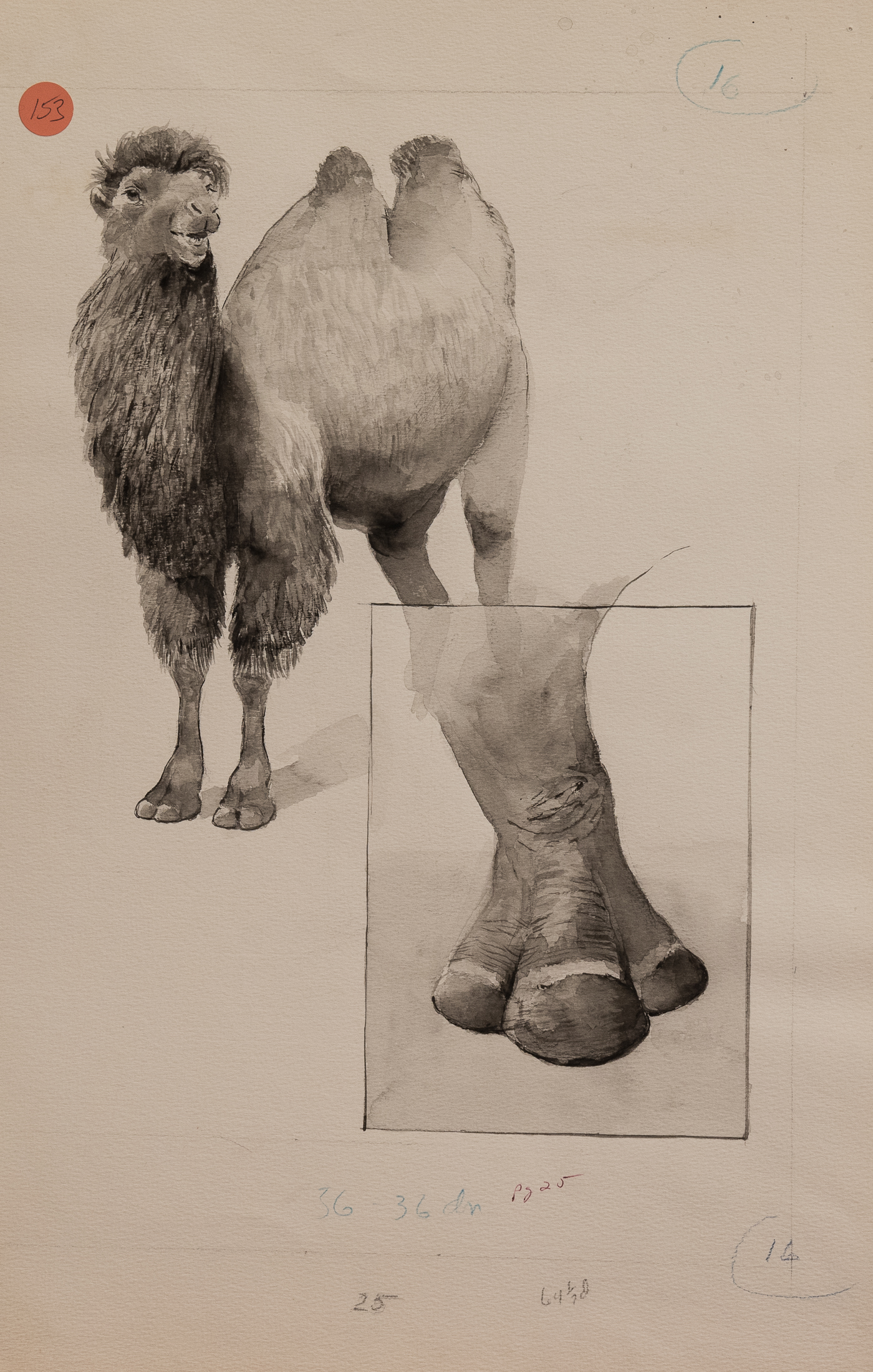 Camel 19 x 14″ $175