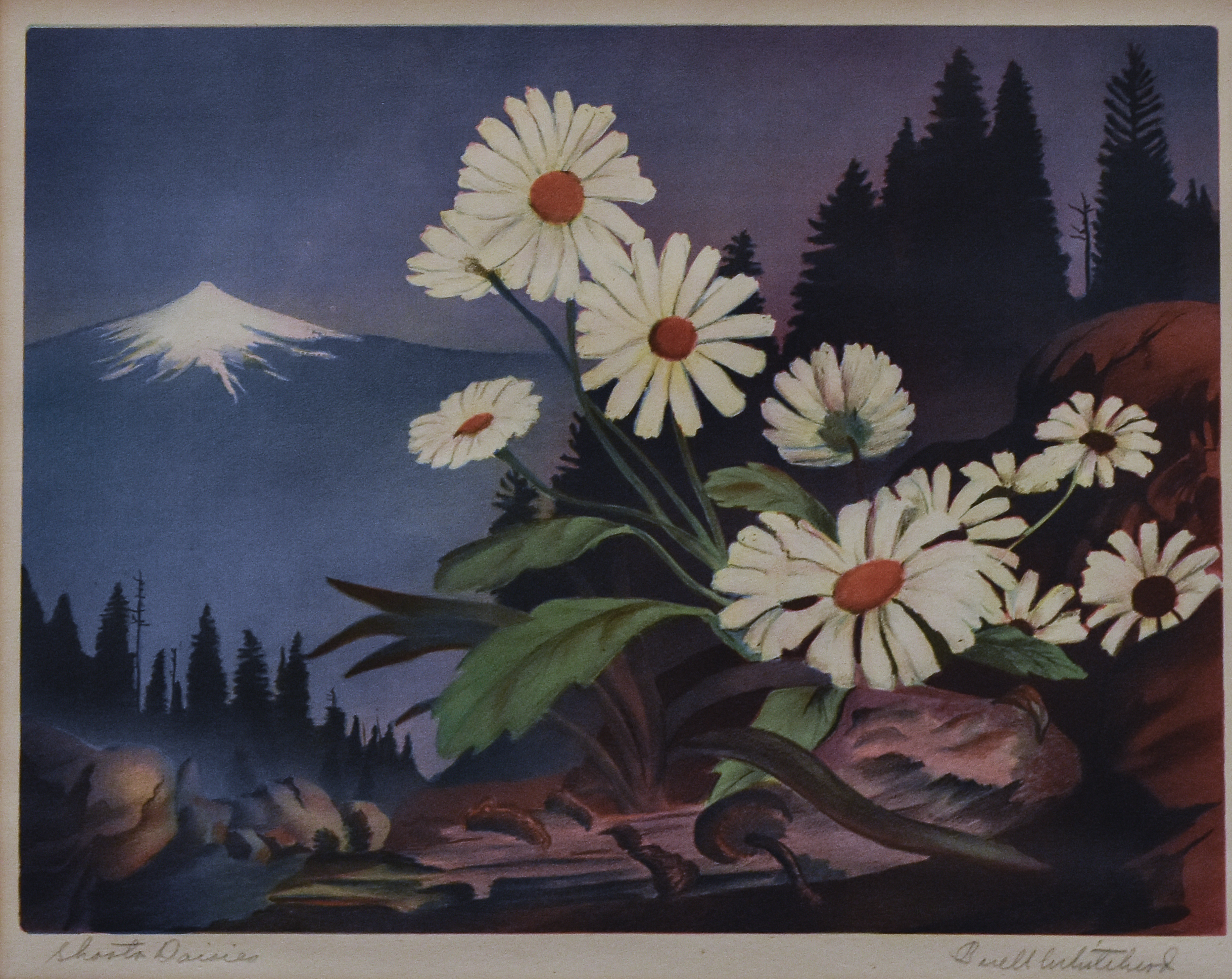 Buell Whitehead (1919-1993) Shasta Daisies Colored Lithograph – 1946 12 1/2″ x 9 3/8 unframed, pencil signed and titled, great color, some toning $375
From Askart:

Note from Roger Horton, a collector of the artist's work and friend of the artist:

Re: Buell's visits to Edison's Ft. Myers Laboratory, I have a Lithograph of a hand, pencil drawing, Buell persuaded Edison to set for. I have never seen another of these Litho's so I presume that very few of these, Signed by Buell, were ever made. This drawing of Edison was done very early in Buell's career.

Buell was an amateur inventor and I think Tom Edison was his hero. He actually assisted Edison, as a boy, in experiments on the development of the Nickel Battery that Edison was working on. Buell also invented and printed (Lithographed) a beautifully designed board game. But he was sued by the Parker Bros.., Corp because they claimed his game was similar to Monopoly. So he gave up this endeavor. He built a trailer park in Ft. Myers, FL, and lived there until his passing. I lived in his home for a few years after his death they the property was sold.

Buell Whitehead was born in the early part of the 20th century and was a superb artist. But also a formidable Lithography expert and practitioner. He was also a friend of Thomas Edison, who maintained a laboratory in Ft. Myers, FL.

Buell's health left him in the mid 1970s and he committed suicide in 1993.