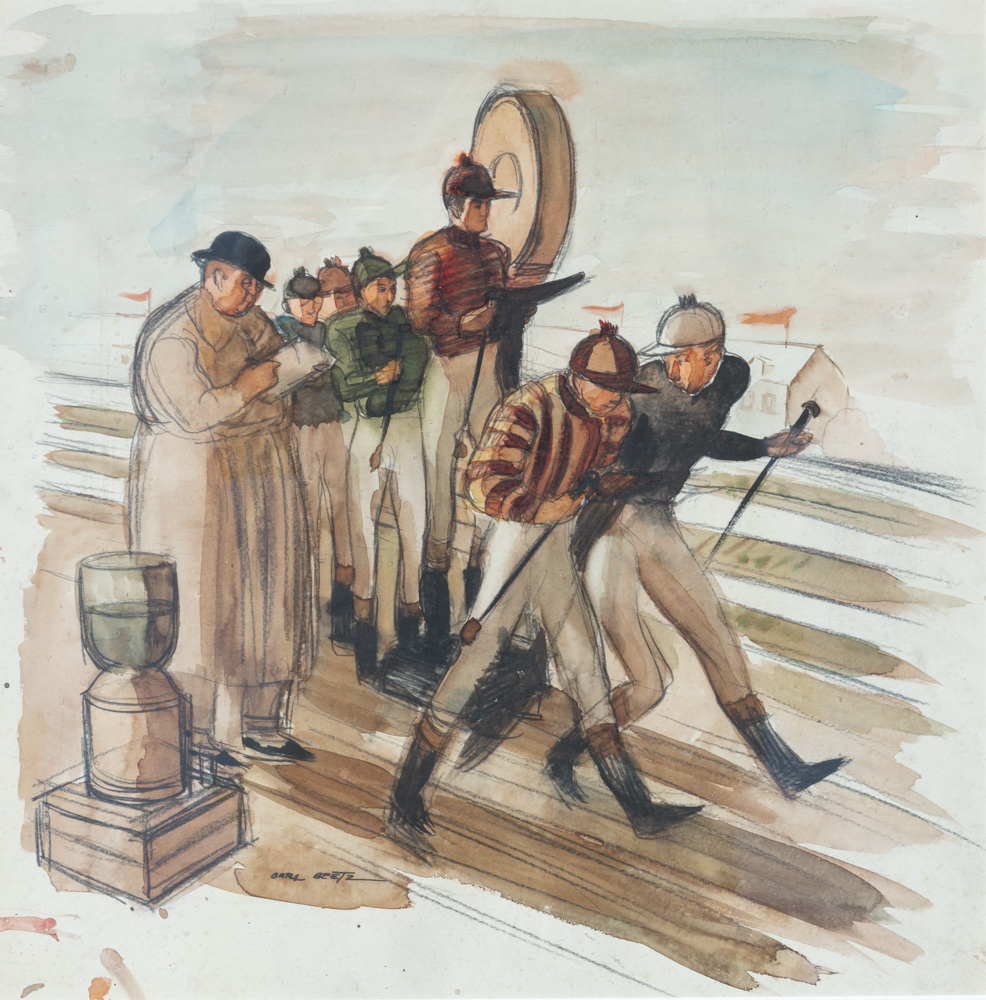 Carl Beetz (1911-1974)
The Weigh In
Watercolor
18×18″sight
$1200
From Askart: A painter and printmaker, Carl Beetz is known for his watercolor regionalist and social-real scenes of poverty stricken people such as figures in pool halls, at the race track, etc. He was born in San Francisco and studied at the California School of Fine Arts with Eric Spencer Macky, the Art Students League with George Bridgman, and the Chouinard Institute with Pruett Carter.
Beetz was a member of the California Watercolor Society and the Society of Etchers. From 1935 to 1944, he was an instructor at the Chouinard Art Institute. He also taught at the California College of Arts and Crafts in Oakland and at San Francisco Junior College.
Source:
Edan Hughes, "Artists in California, 1786-1940"