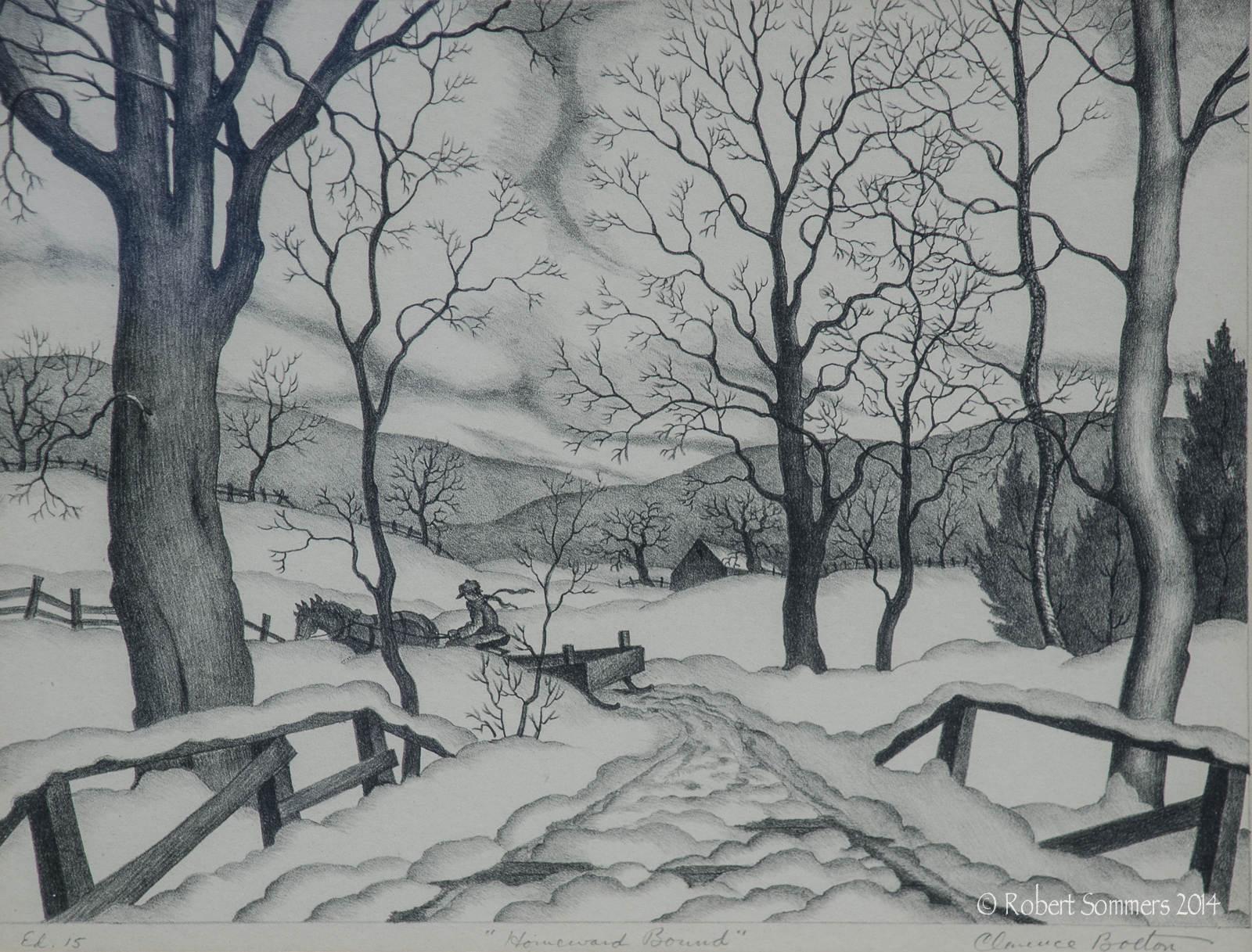 Clarence "Bolt" Bolton (1893-1962) Homeward Bound lithograph ed. of 15 $750
Birth place: Wallingford, CT
Death place: Woodstock, NY
Addresses: Woodstock, NY
Profession: Lithographer, painter, designer, teacher
Studied: Yale Sch. FA; & with John F. Carlson; L. Lawrie.
Exhibited: Artists All., 1929 (prize); Southern Printmakers (prize); Oklahoma Art Lg., 1939 (prize); New Haven PCC, 1942 (prize); NAD; CGA; Phila. Pr. Club; Northwest Printmakers; Woodstock AA; Albany Inst. Hist. & Art; SFAC; Denver AM; LOC; Portland MA, 1958; Springfield MFA, 1958.
Member: Woodstock Gld. Craftsmen; New Haven Paint & Clay Cl.; CAFA; Meriden A. & Crafts Soc.; SAGA; Woodstock AA
Work: Mural, USPO, Beacon, NY; Woodstock AA
Comments: WPA printmaker in NYC, 1930s.
Sources: WW59; exhib. cat., Annex Gal. (Santa Rosa, CA, n.d., c.1988); WW47; add'l info. courtesy Anthony R. White, Burlingame, CA and Woodstock AA.