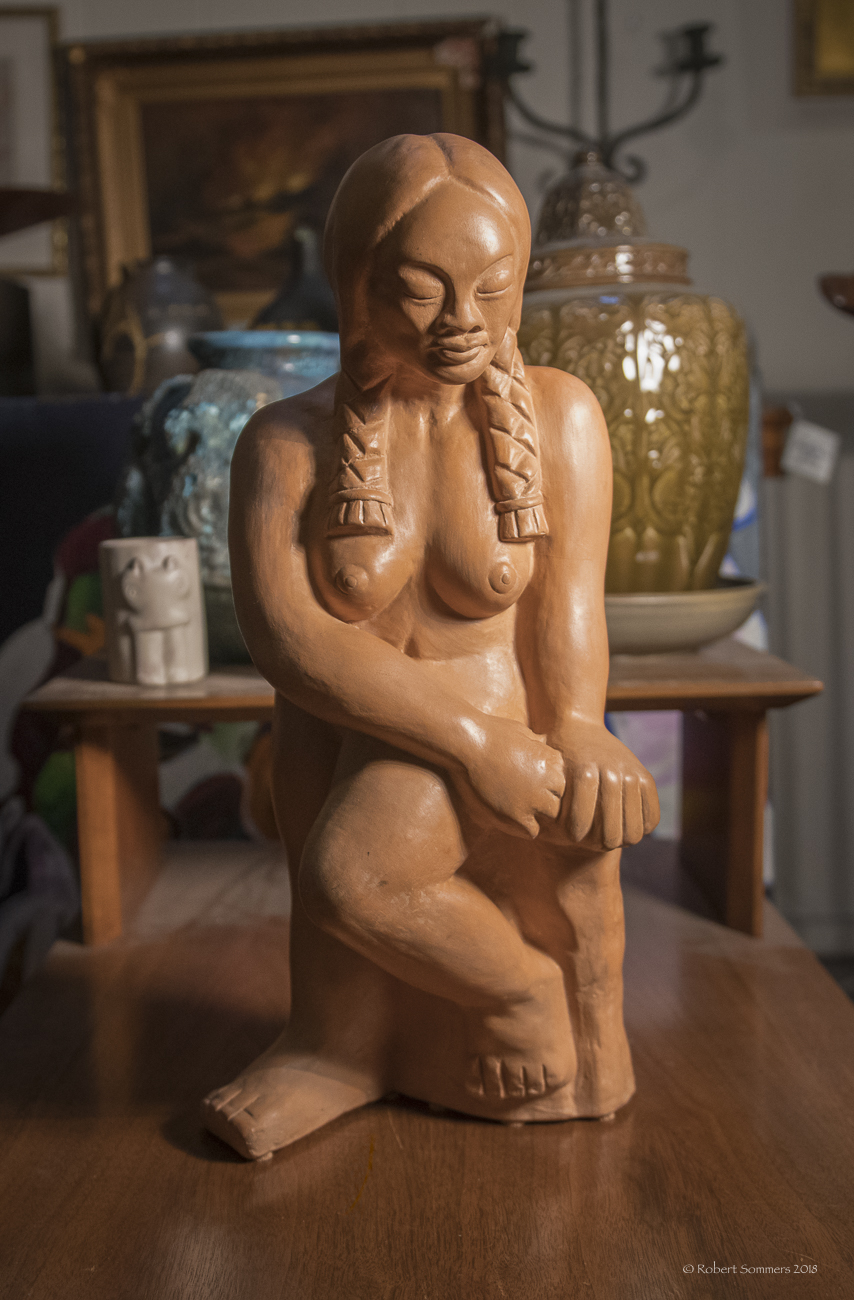 Danica Misita (1914-1983) Alone Terracotta sculpture
18″ tall
Stamped May 12, 1937 lower verso titled on bottom and signed in pencil
This sculpture may have been exhibited at her 1937 showing in Oakland.
Price on Request
From Hughes: Born in California on March 26, 1914. Misita was a resident of Oakland in the 1930s and San Jose by 1940. Her married name was Wilkie at the time of her death in Fresno, CA on Feb. 24, 1983. Exh: Oakland Art Gallery, 1937, 1940.