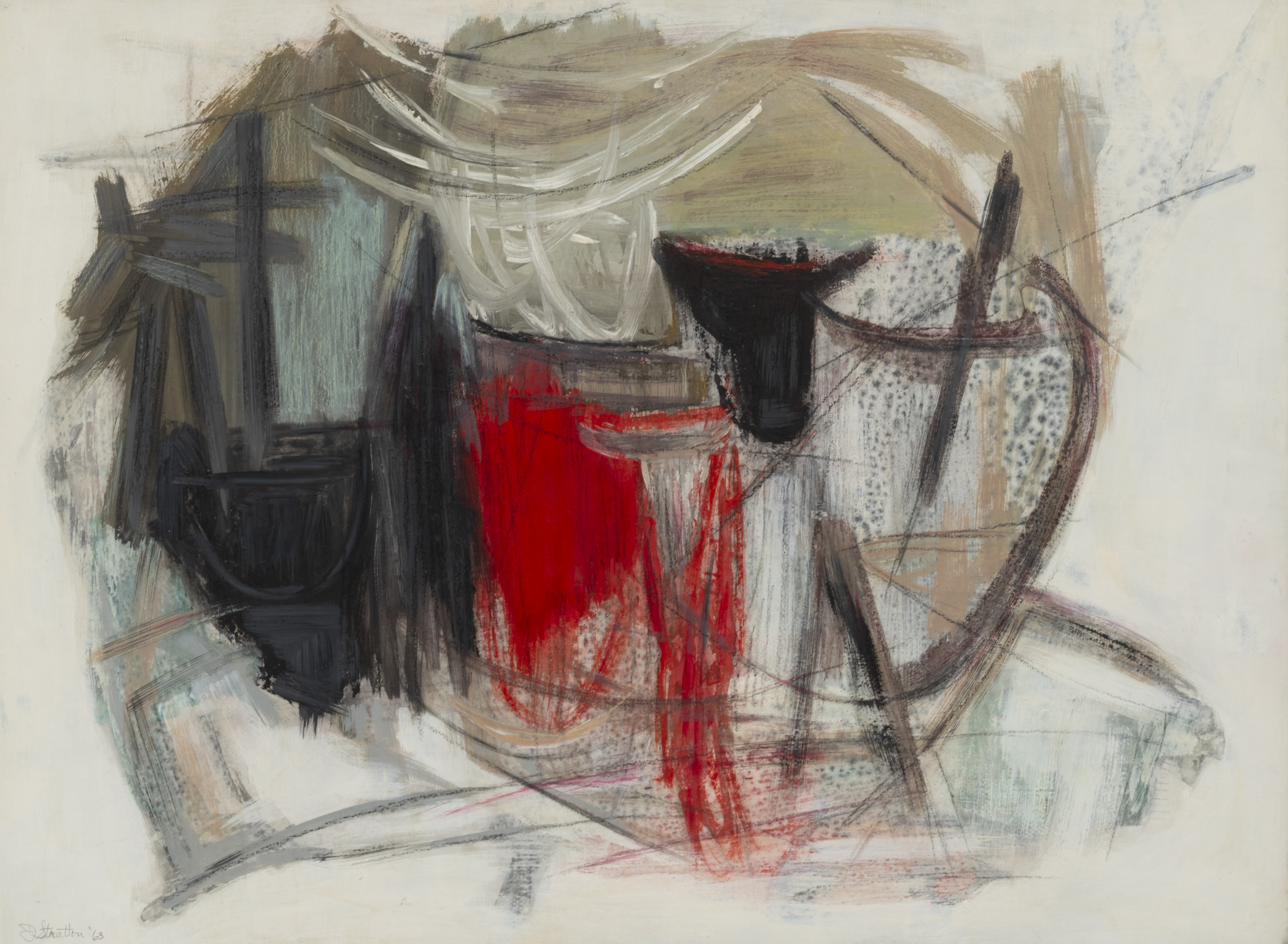 Dorothy Stratton King (1909-2007)
Study #3 Sunday Bull series
Mixed Media
18 x 24
1962-1963
Framed
$1800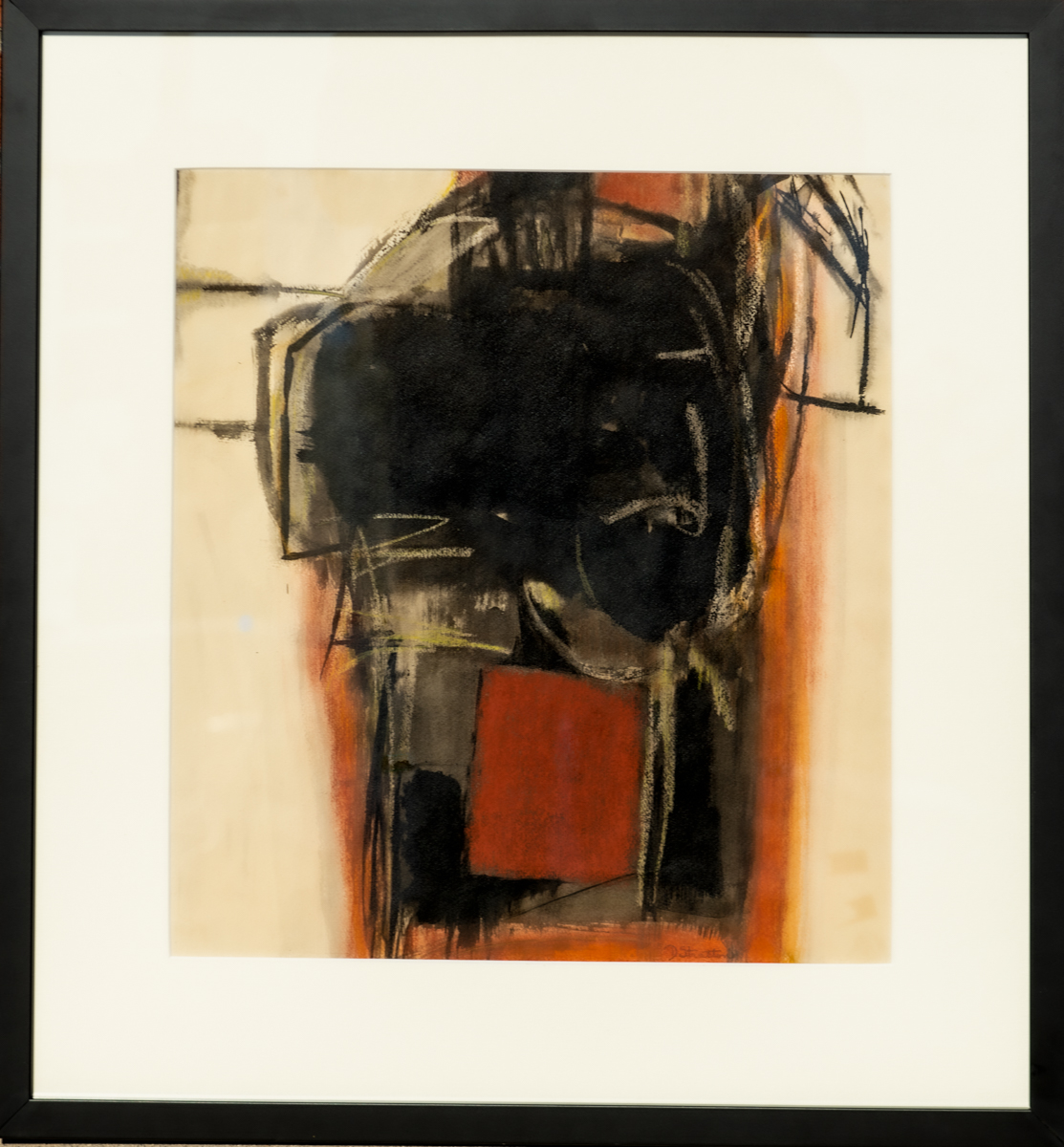 Dorothy Stratton King (1909-2007)
The Gate
mixed media on paper
1960
17 x 15″
Sold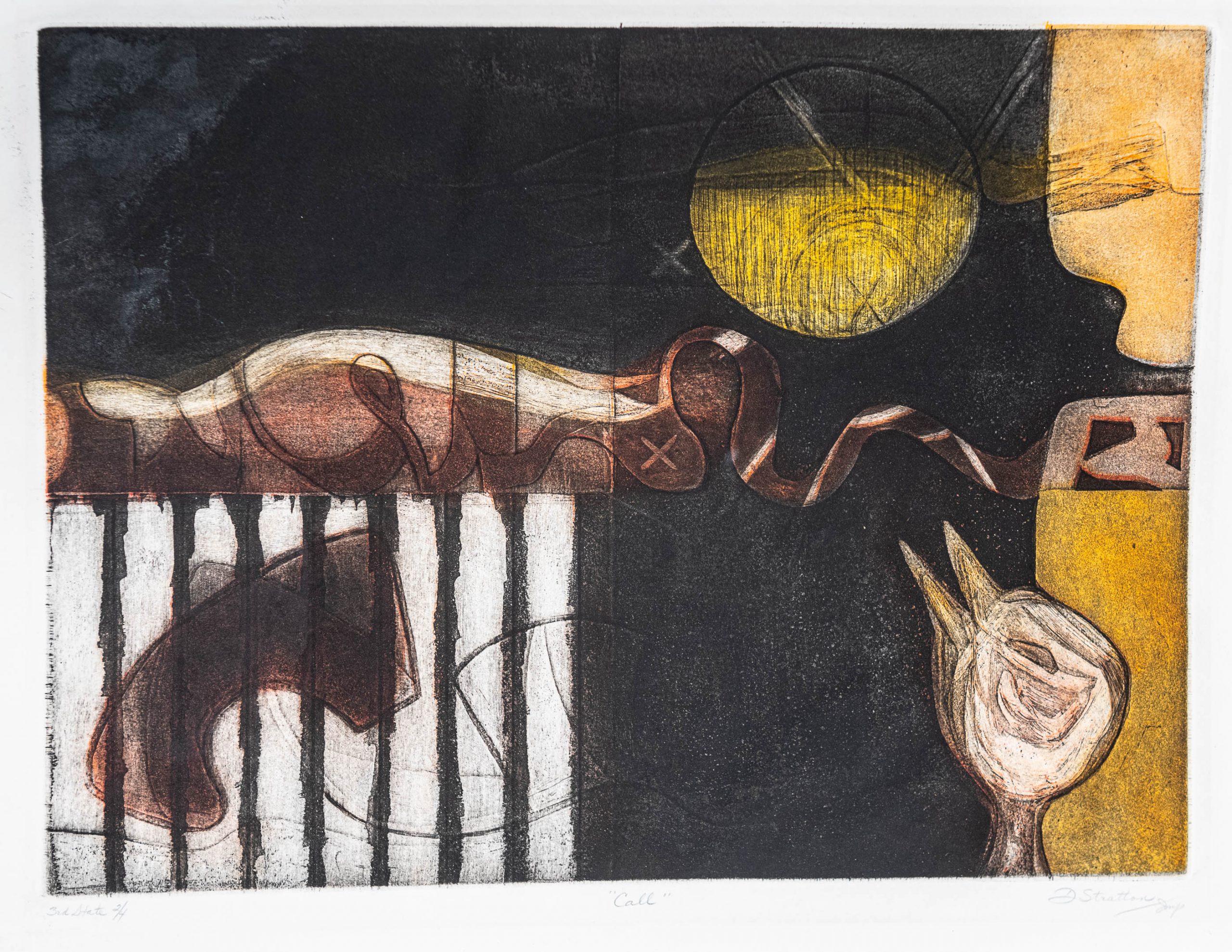 Dorothy Stratton King ( 1909-2007)
The Call
colored etching #2/4 3rd State
12 x 17″ $600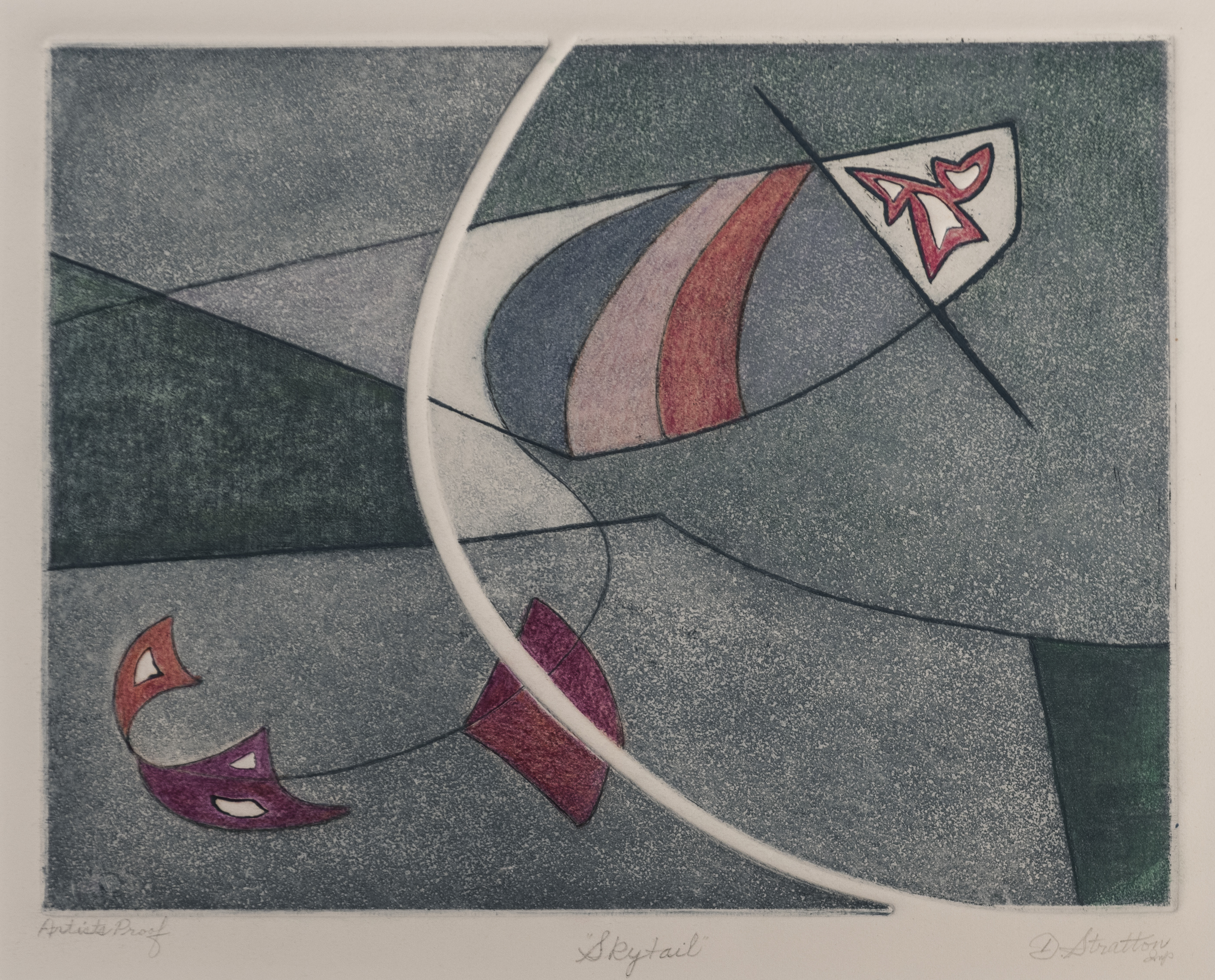 Dorothy Stratton King (1909-2007) Skytail colored aquatint etching, a.p. 8 & 1/2″ x 11″ sight pencil signed l/r $350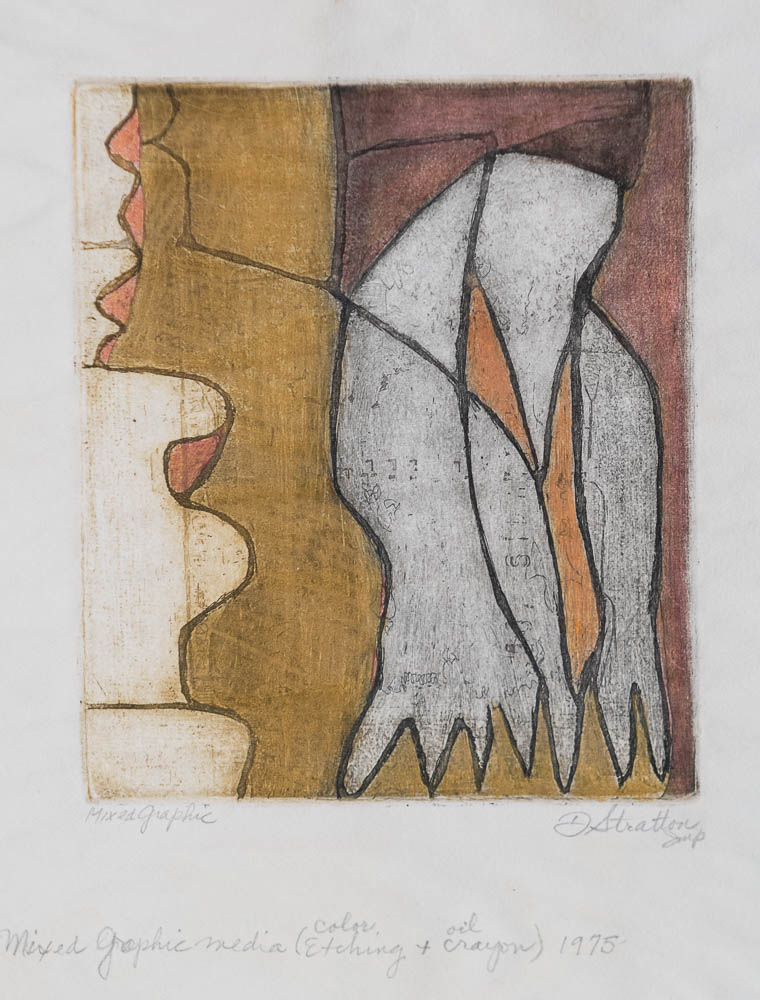 Mixed Graphic monotype 4.5″ x 5 25″ $275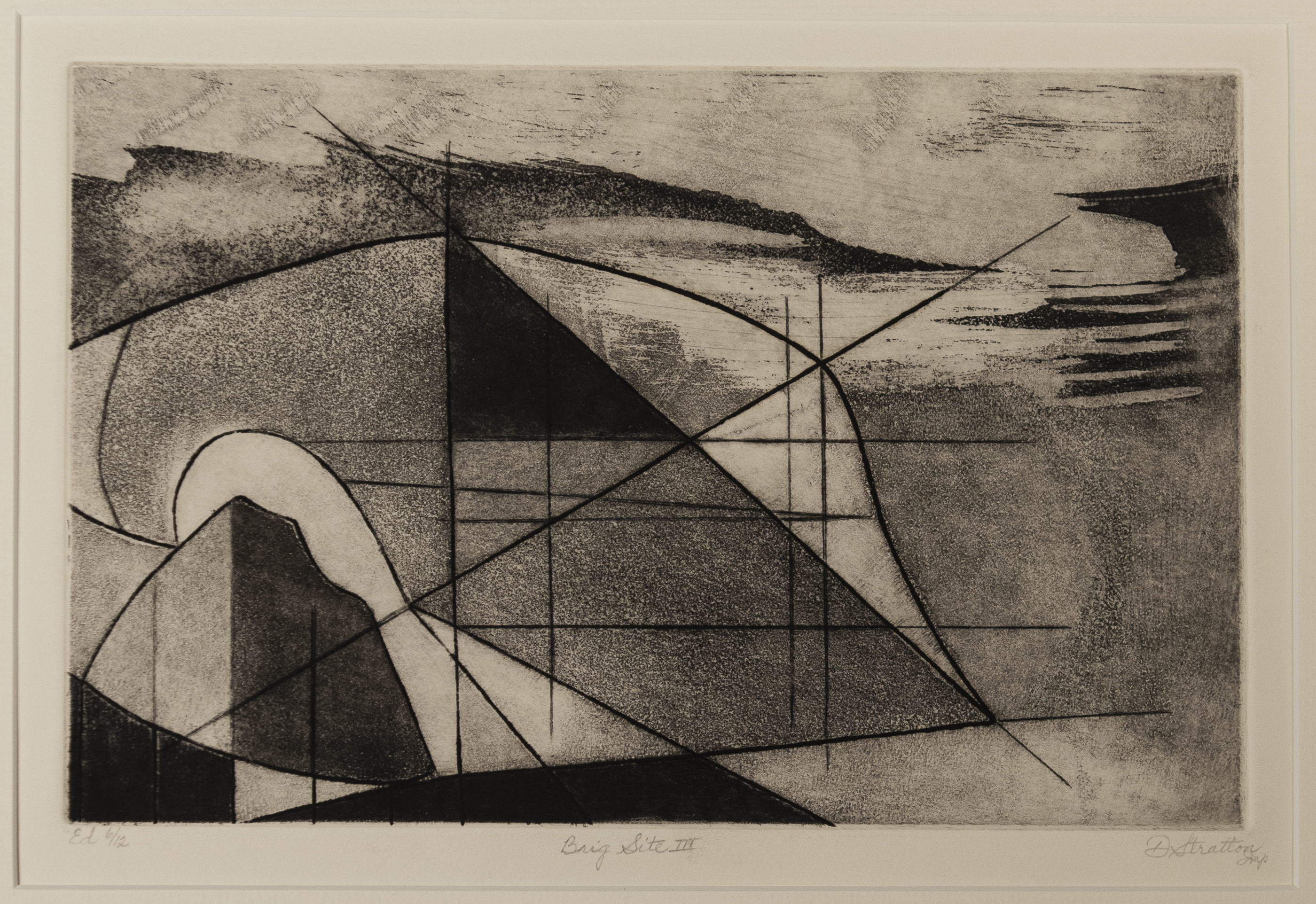 Brig site III aquatint  and drypoint etching, 8 x 12″ ed. 6/12, pencil signed  l/r $350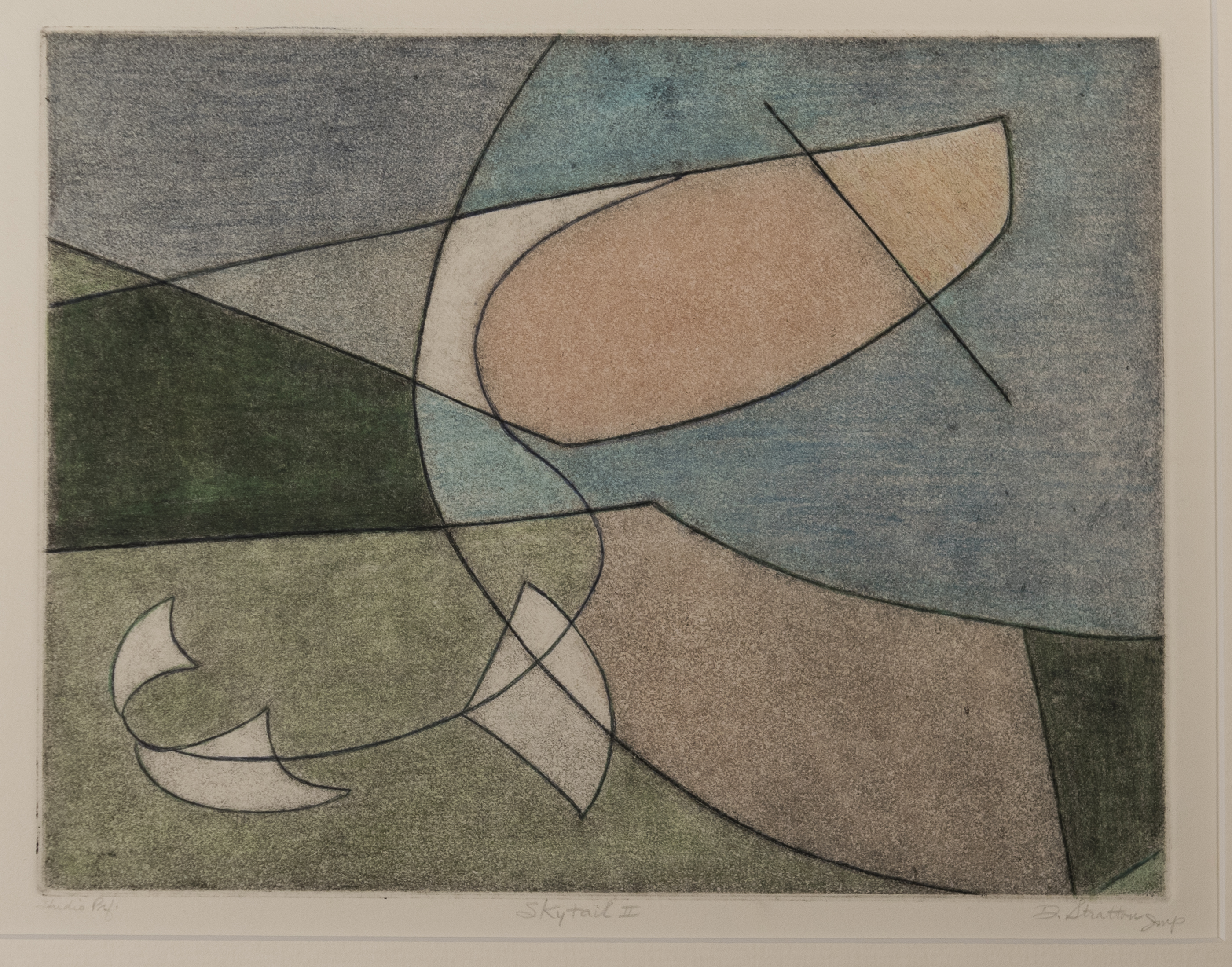 Skytail II colored aquatint etching, 8 & 1/4″ x 10 & 3/4″, studio proof, pencil signed l/r $350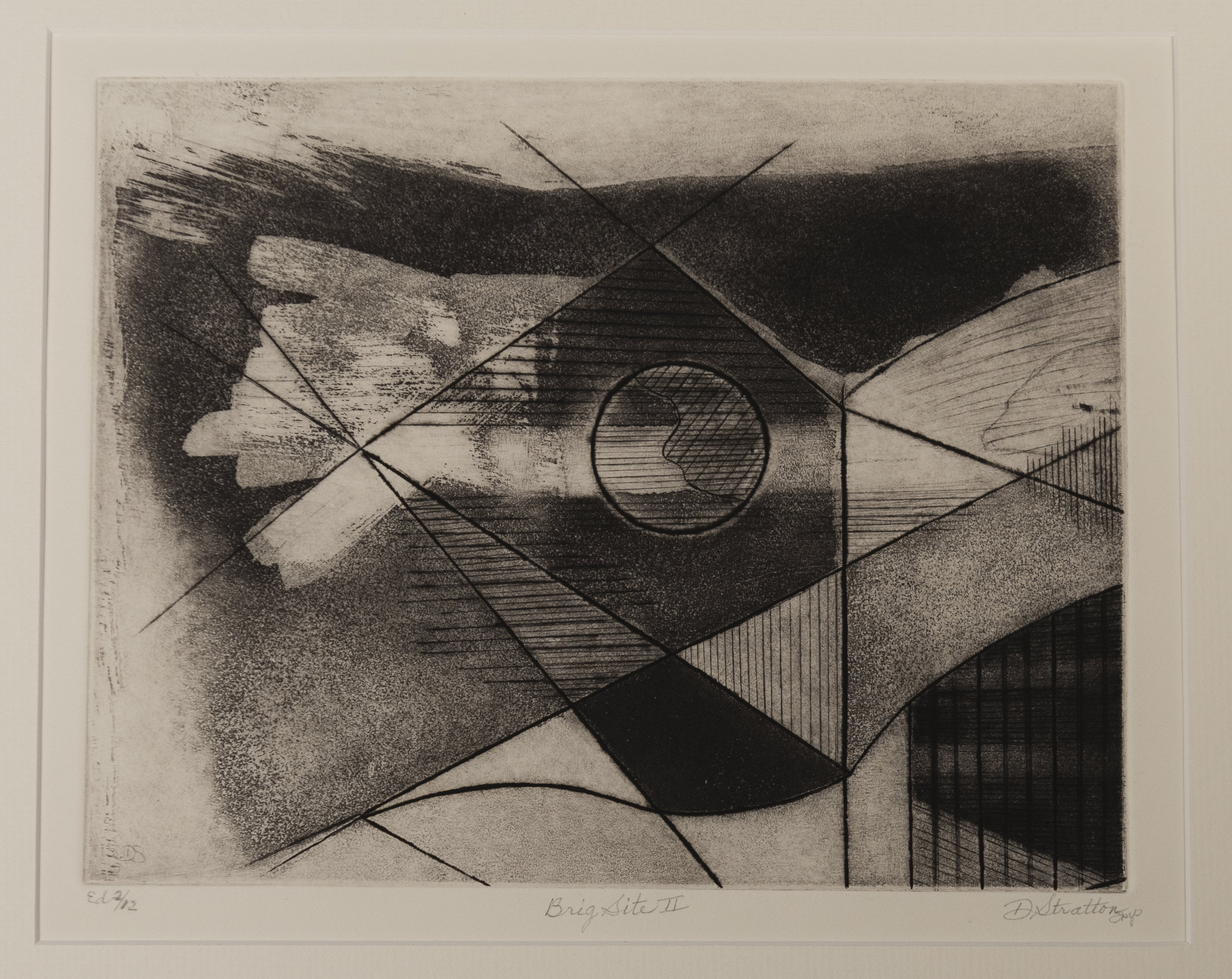 Brigsite II aquatint etching and drypoint, ed 2/12, 9 & 3/4″ x 11 & 1/4″ signed in block lower left, pencil signed l/r $350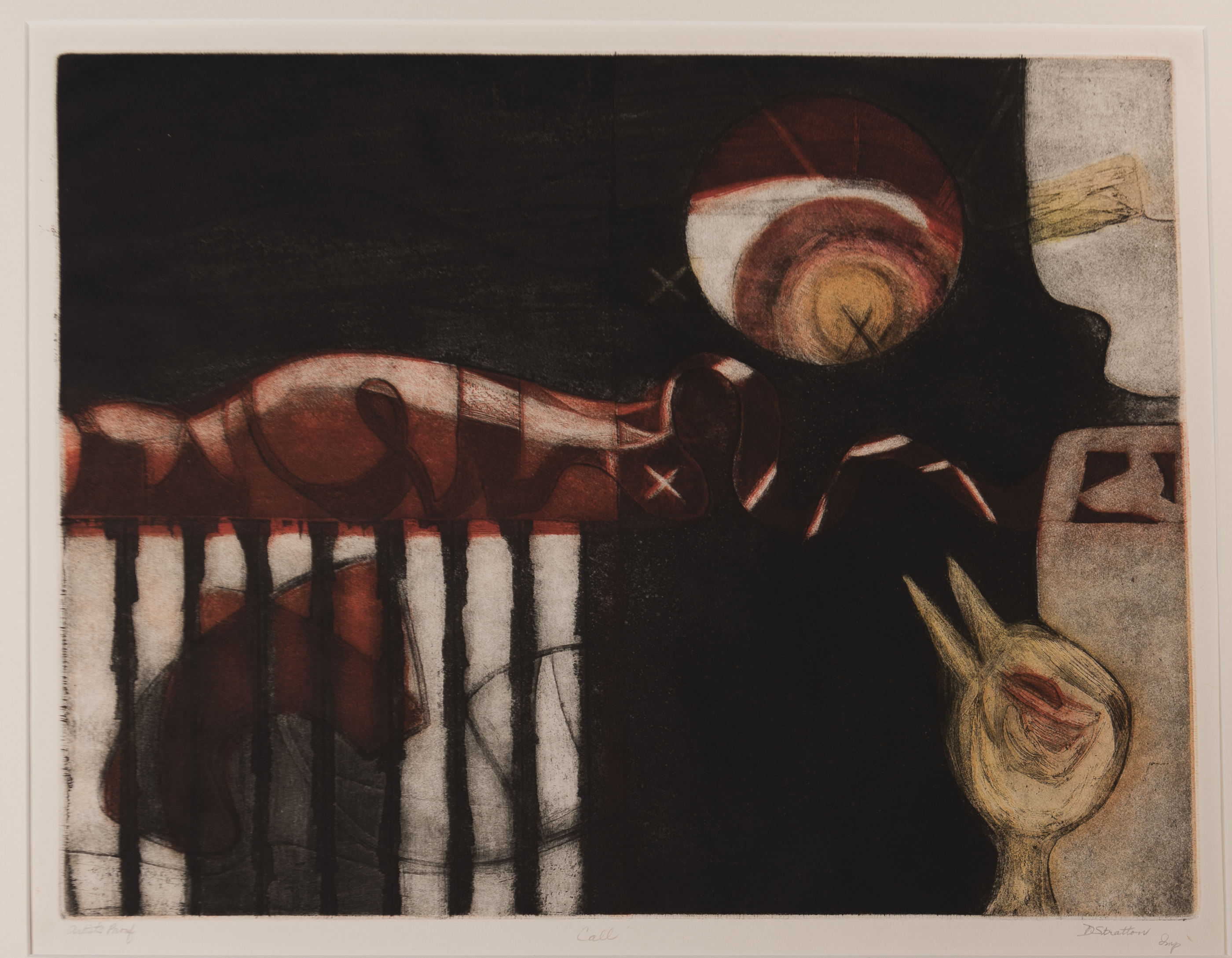 Call  Intaglio 13 x 17 & 1/4″ hc artist's proof,  pencil signed l/r $600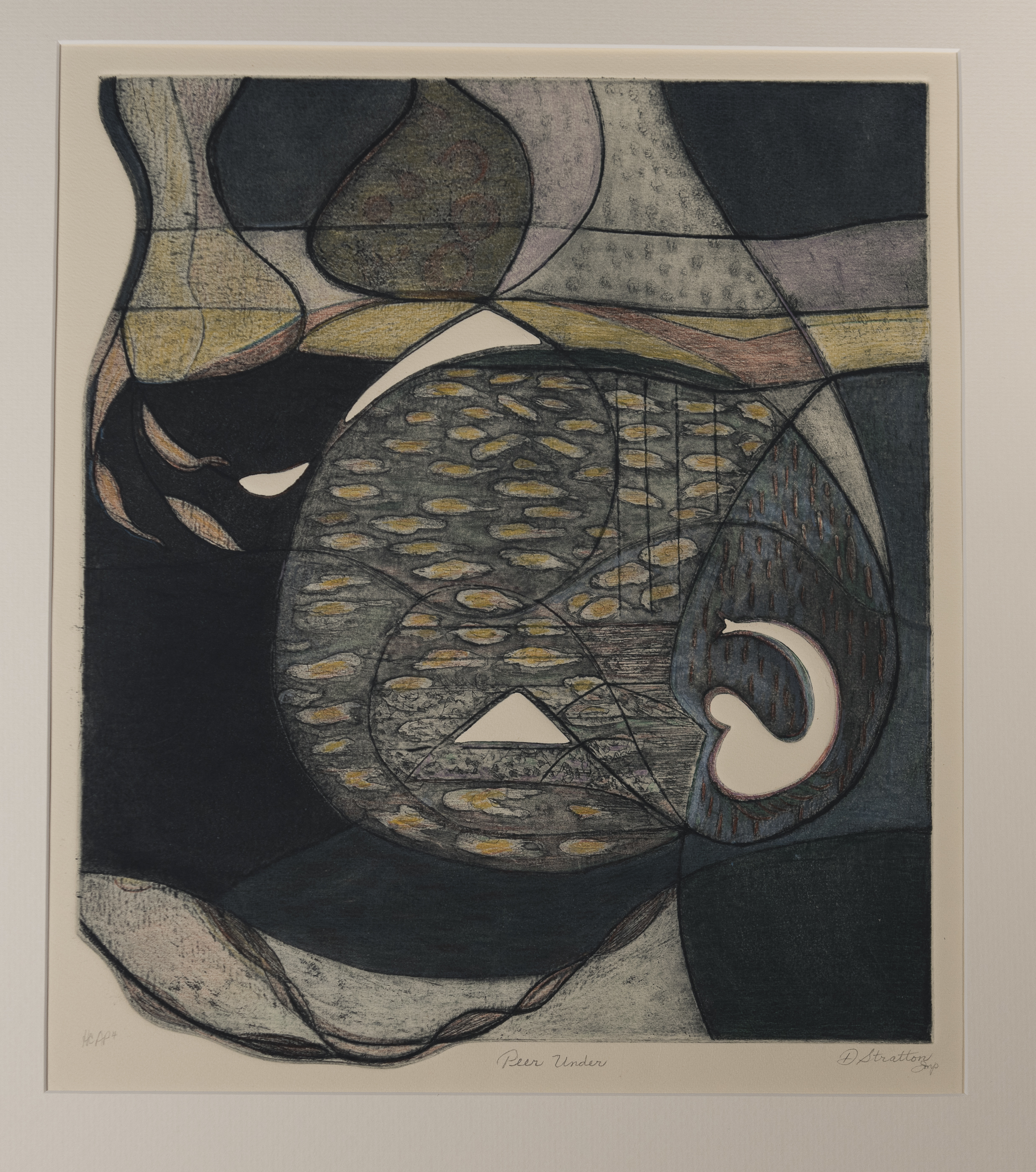 Peer Under colored aquatint and drypoint etching 14 &1/4 x 16 & 1/2″, HCAP4 written l/l pencil signed l/r, exhibited: Art in embassies, Smithsonian Cultural Foundation $700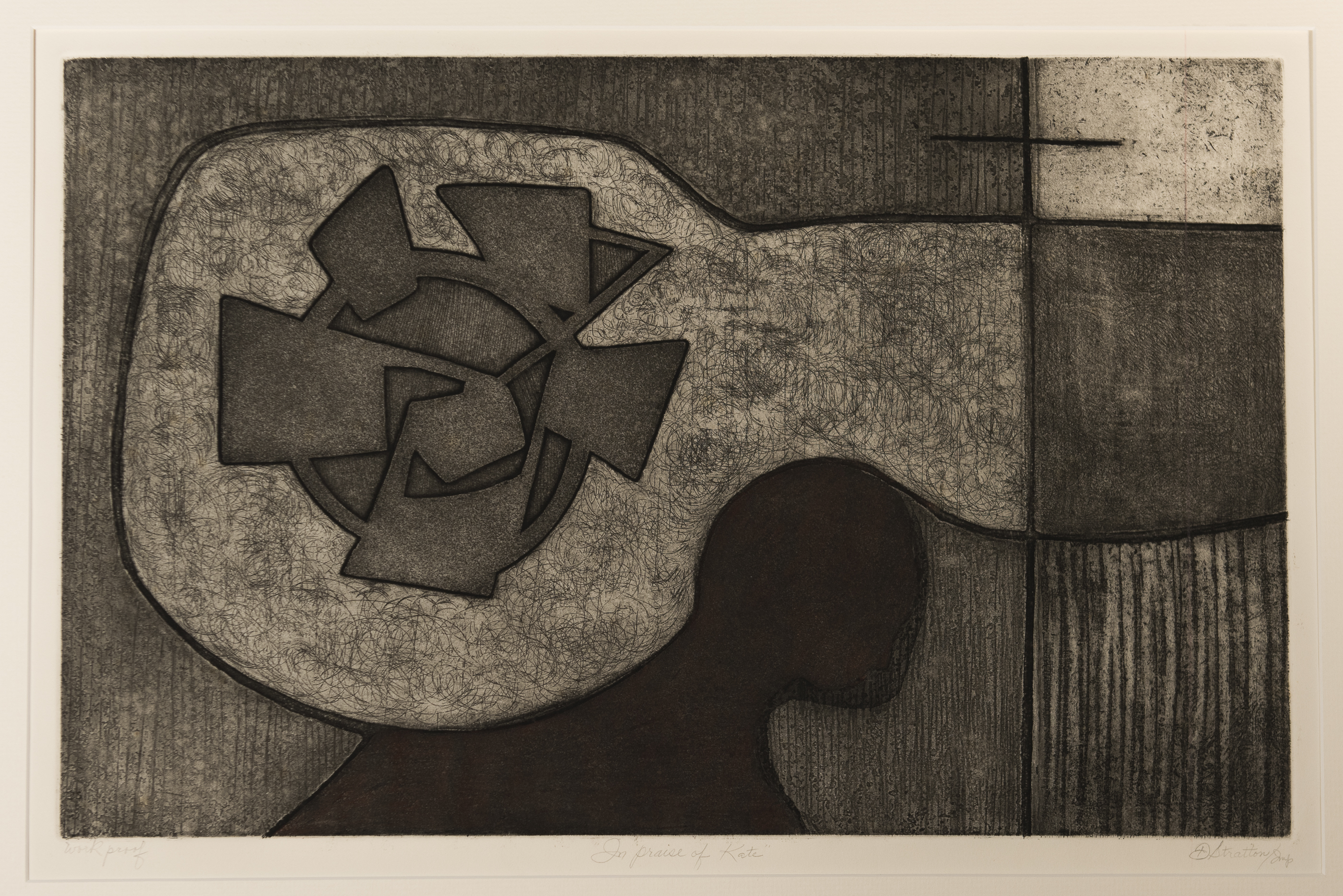 In praise of Kate  colored aquatint etching 13 & 1/4 x 21 & 1/2″, pencil signed , 1970, work proof, exhibited: Smithsonian Cultural Foundation, $600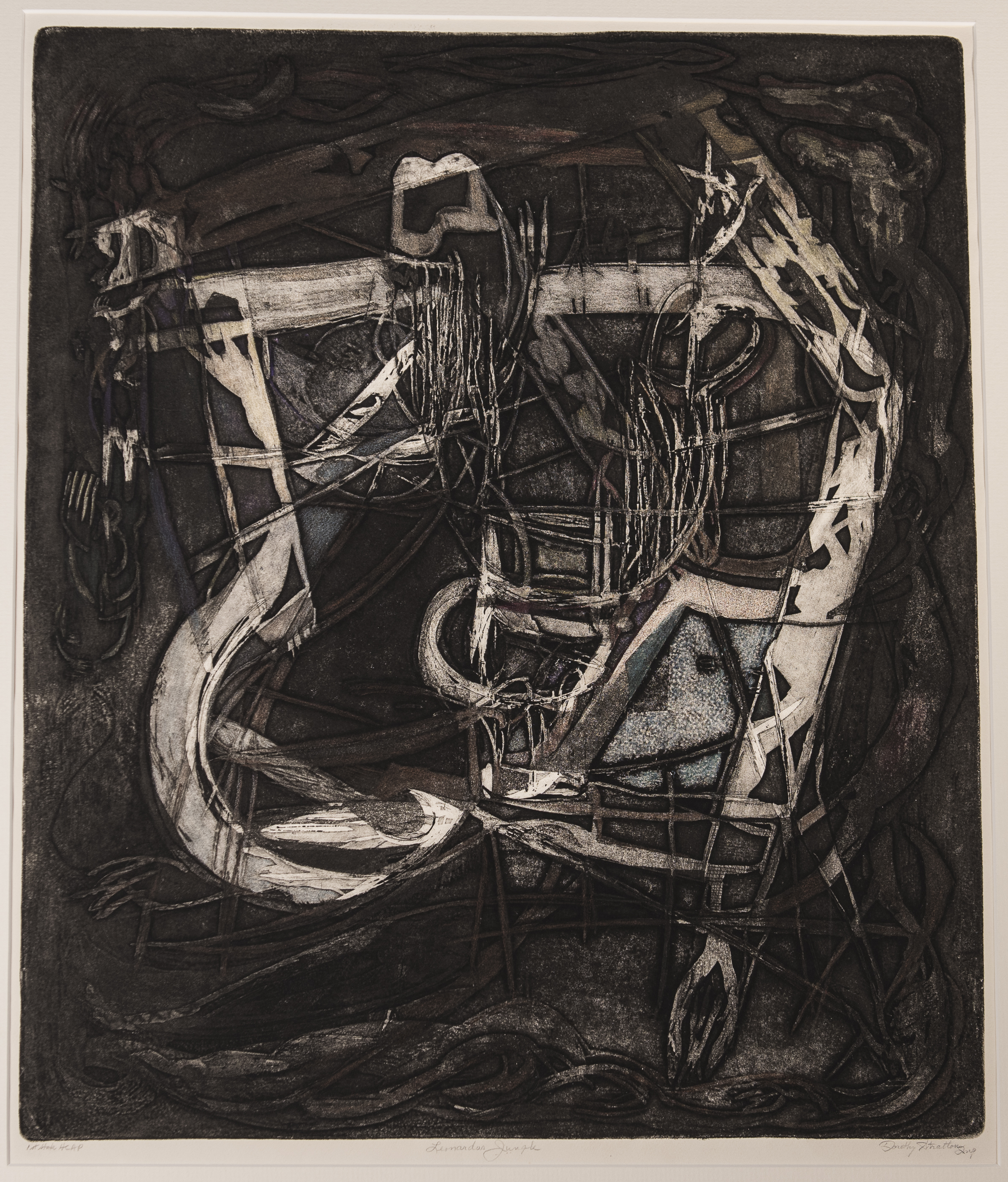 Leonardos Jungle colored etching 21 & 1/2 x 17 & 1/4 , Ist state HCAP, pencil signed lower right $650
Traffic face drypoint etching with aquatint 13 & 7/8″ x 9 & 7/8″ ed. 9/12 pencil signed l/r, signed in block l/l $350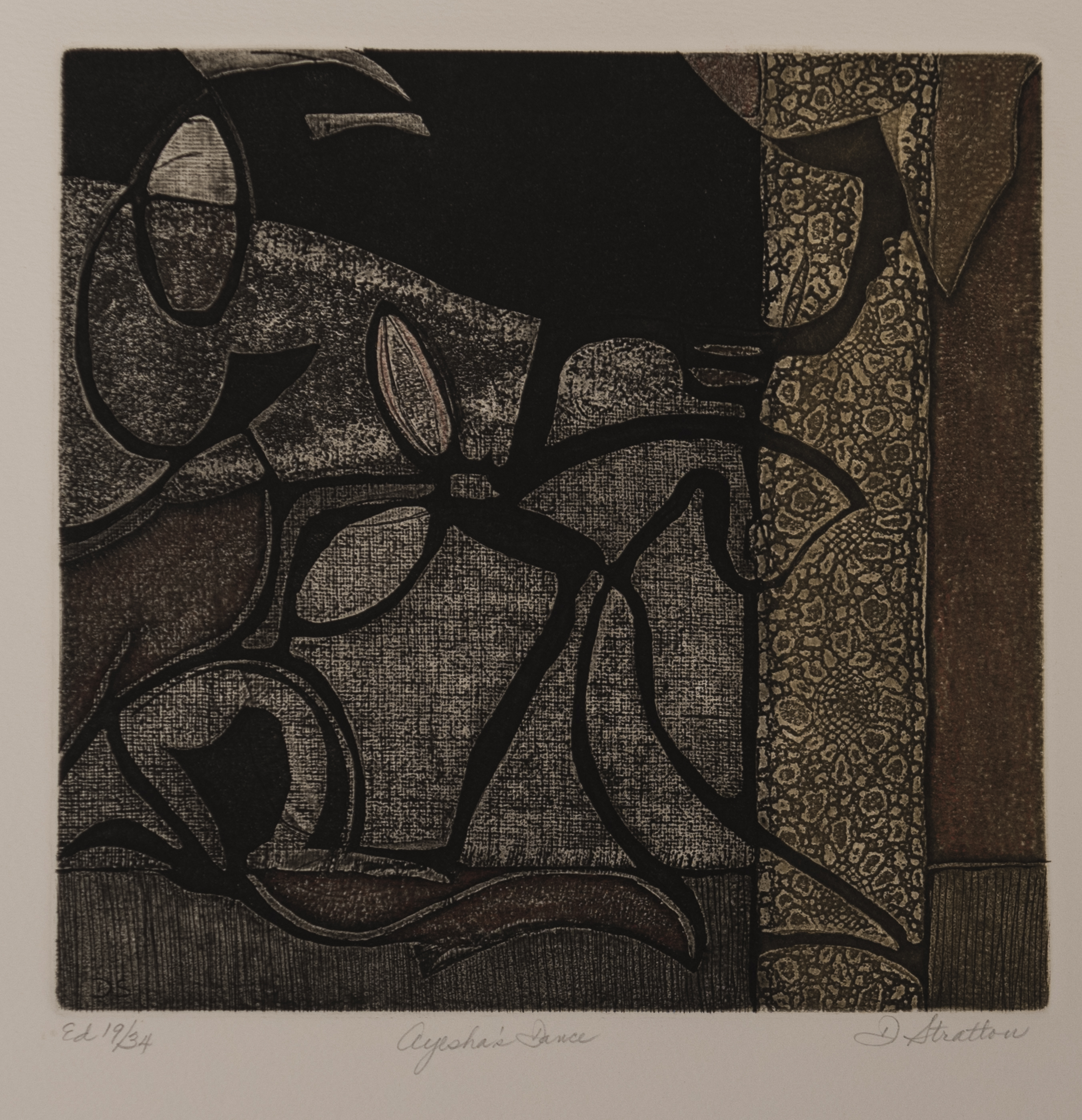 Ayesha's Dance colored aquatint etching ed. 19/34, circa 1968-9 pencil signed, 8.5 x 8.75″, exhibited Corcoran Gallery of Art $350
Dorothy Stratton King (1909-2007)
Birth place: Worcester, MA
Addresses: La Jolla, CA
Profession: Painter, printmaker
Studied: Pratt Inst. (cert., 1942); Brooklyn Mus. School, NY, 1942-43; Univ. Calif., Los Angeles Summer School, 1956 & 1957, with Rico Lebrun; Univ. Calif., Los Angeles, 1961; Univ. Calif., San Diego, 1966-67.
Exhibited: Pasadena (CA) Art Mus., 1959 (solo), La Jolla (CA) Mus. Art, 1962 (solo) & Tunisian Committee Cut Coop. U.S. Info Service, Tunis, 1965 (solo); Art In Embassies Program, 10 countries, 1965-72; Calif. Soc. PM Nat., Richmond AC, 1972. Awards: first prize West Comp., Motorola, Inc., 1962; first purchase prizes, Regional Exhib., Southwestern College, 1963; Kogo Time-Life Awards & first purchase prizes, Art Guild Exh., FA Gal. San Diego, 1963.
Member: Artists Equity Assn. (publicity committee, 1946-50); Westwood AA (life member; pres., 1956-57); Arts Council, Univ. Calif., Los Angeles (fine arts committee rep., 1957-62); La Jolla Mus. Art (registrar & membership secretary, 1964-65; chmn. art reference library, 1966-70); Fine Arts Soc. & Art Guild Committee, Fine Arts Gal. San Diego (chmn. art guild committee, 1963-66; vice-chmn., 1972-).
Work: Long Beach (CA) Mus. Art; Tunisian Ministry Cultural Affairs, Tunis; Los Angeles Munic. Art Collection, City Hall; Art In Embassies Permanent Collection, Dept. of State, Washington, DC; Southwestern College, Chula Vista, CA
Comments: Positions: miniature set decorator, George Pal Prod., 1945-46; gallery receptionist & ed. publicity, Munic. Art Dept., Los Angeles, 1952-61.