"Stalin wanted every Russian peasant to have a cup and a bowl, and I designed them." Eva Zeisel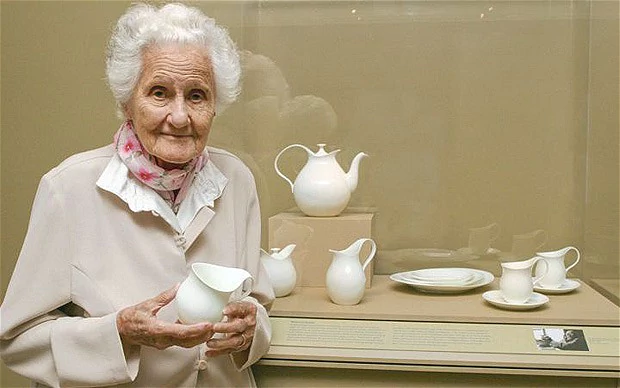 photo by Talisman Brolin – AP
I am selling a large collection of dinnerware designed by the late artist Eva Zeisel for Hall China. This pattern is called Fantasy and it was produced between 1952 and 1957. One of my favorite patterns, it exudes a strong atomic age feel and the underlying forms are very clean.
Zeisel was Hungarian born to a wealthy jewish family and imprisoned for a period of time for supposedly being involved in an assassination plan against Joseph Stalin. Her personal story became one of the underlying narratives in Arthur Koestler's novel Darkness at Noon. Close to being executed she was finally exiled to Vienna. She died at the age of 105.
This collection is in marvelous condition. Where there is an occasional defect, I will disclose it. All pieces are properly marked. The collection is quite large and will take several weeks to fully list and price so please bear with me.
*
Postscript – whole collection is sold.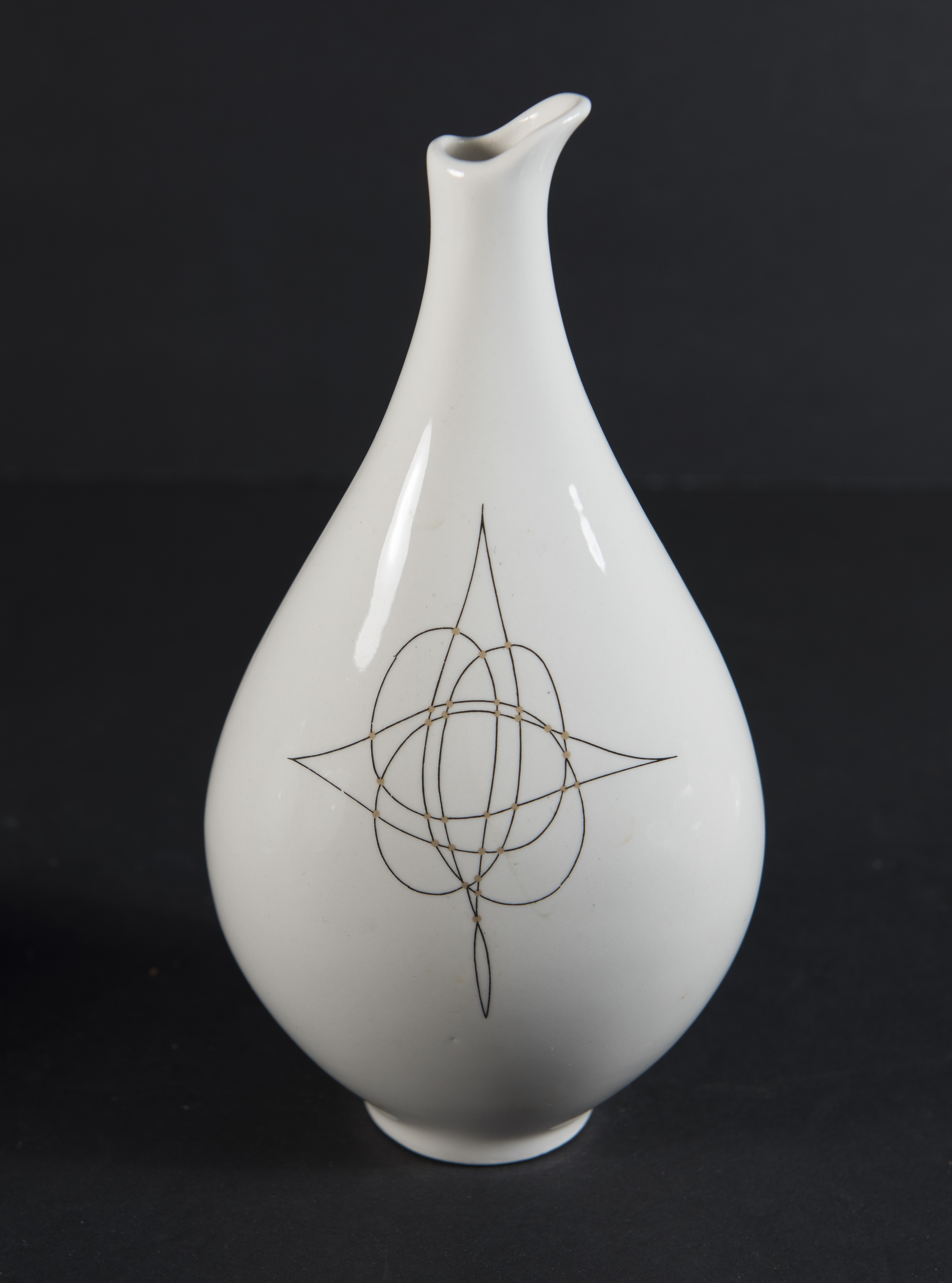 Eva Zeisel Vinegar Cruet – 7 &3/4″ tall
$85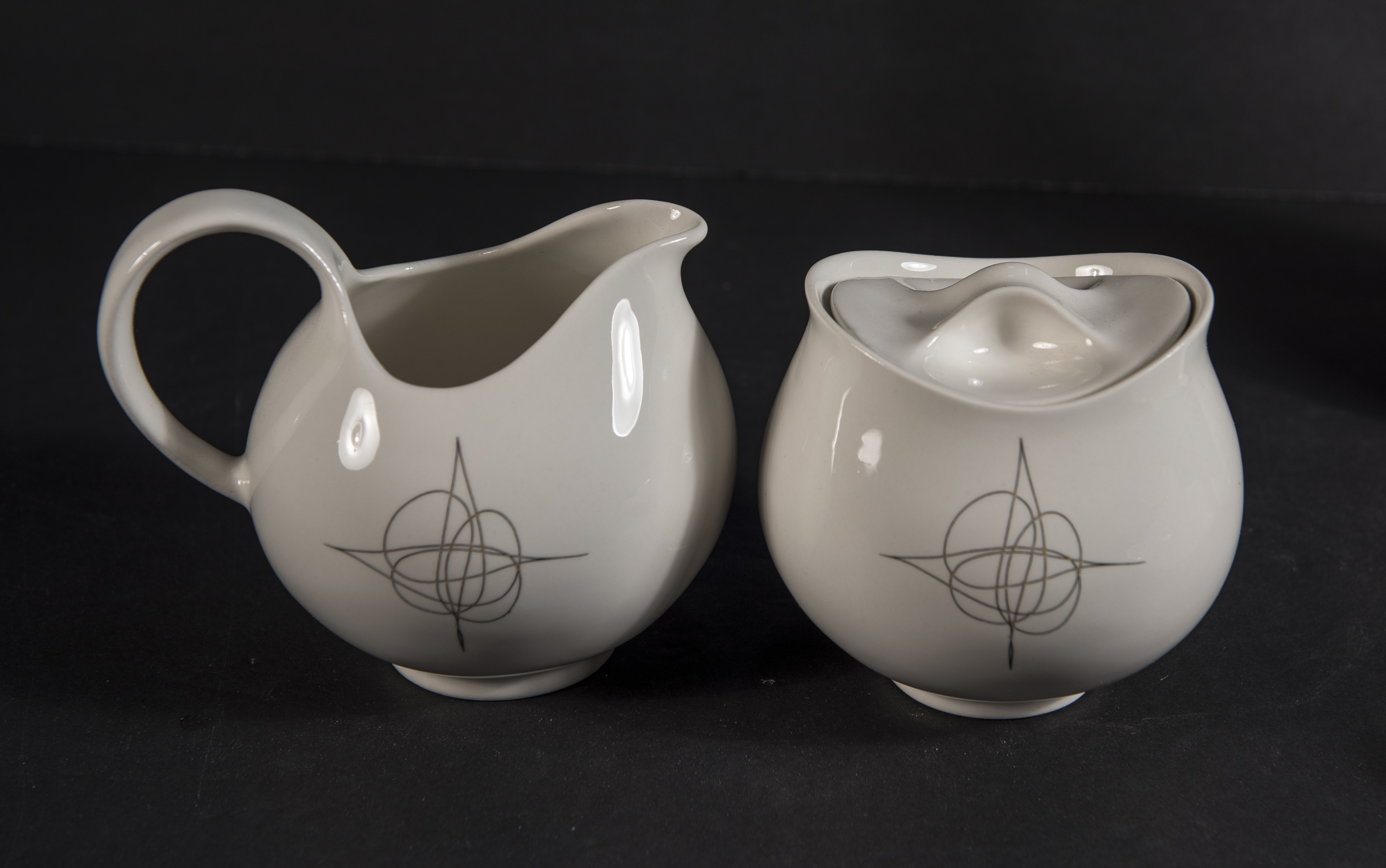 Eva Zeisel Fantasy creamer and covered sugar – Hallcraft
$110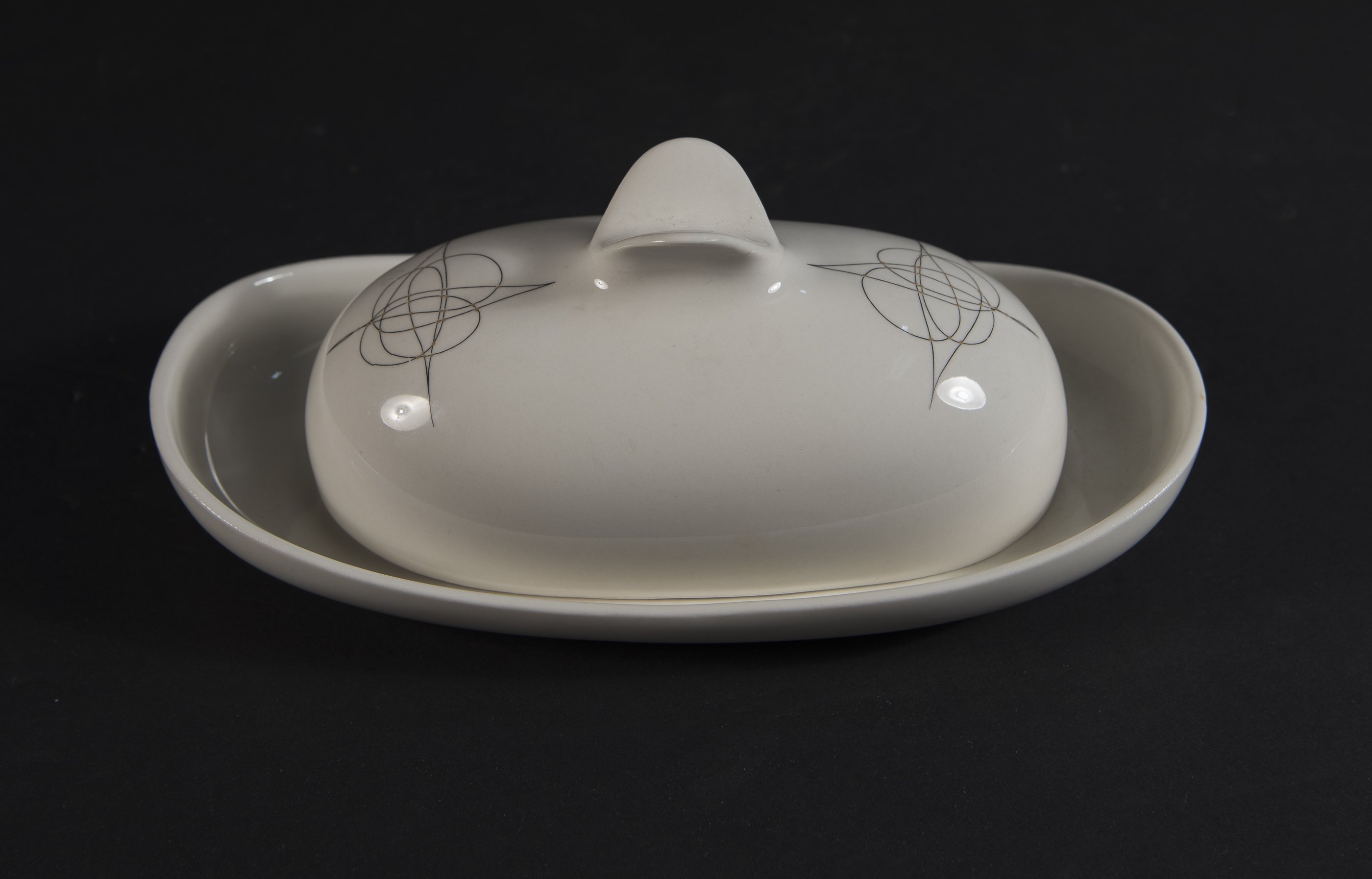 Eva Zeisel Fantasy covered butter dish – Hallcraft
$125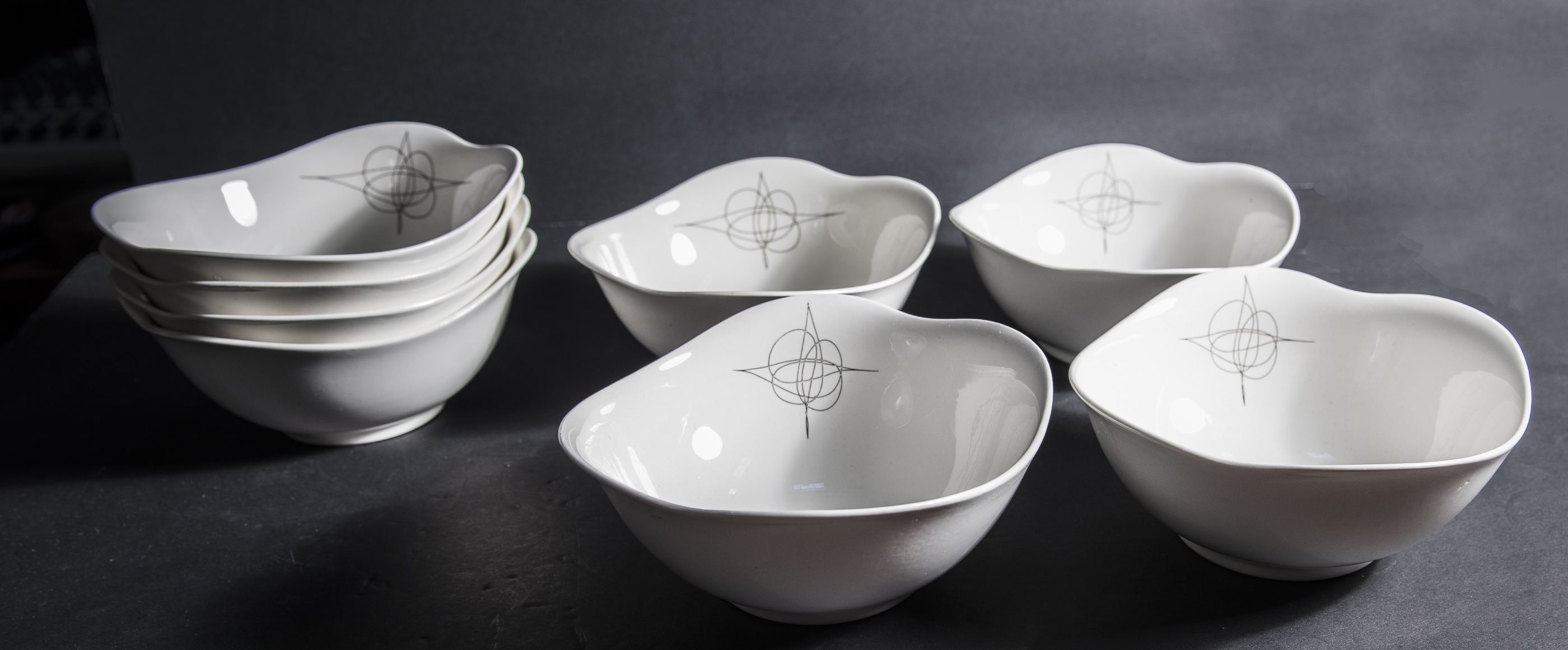 Eva Zeisel Fantasy coupe cereal bowls (8) sold in lots of four
$40 per bowl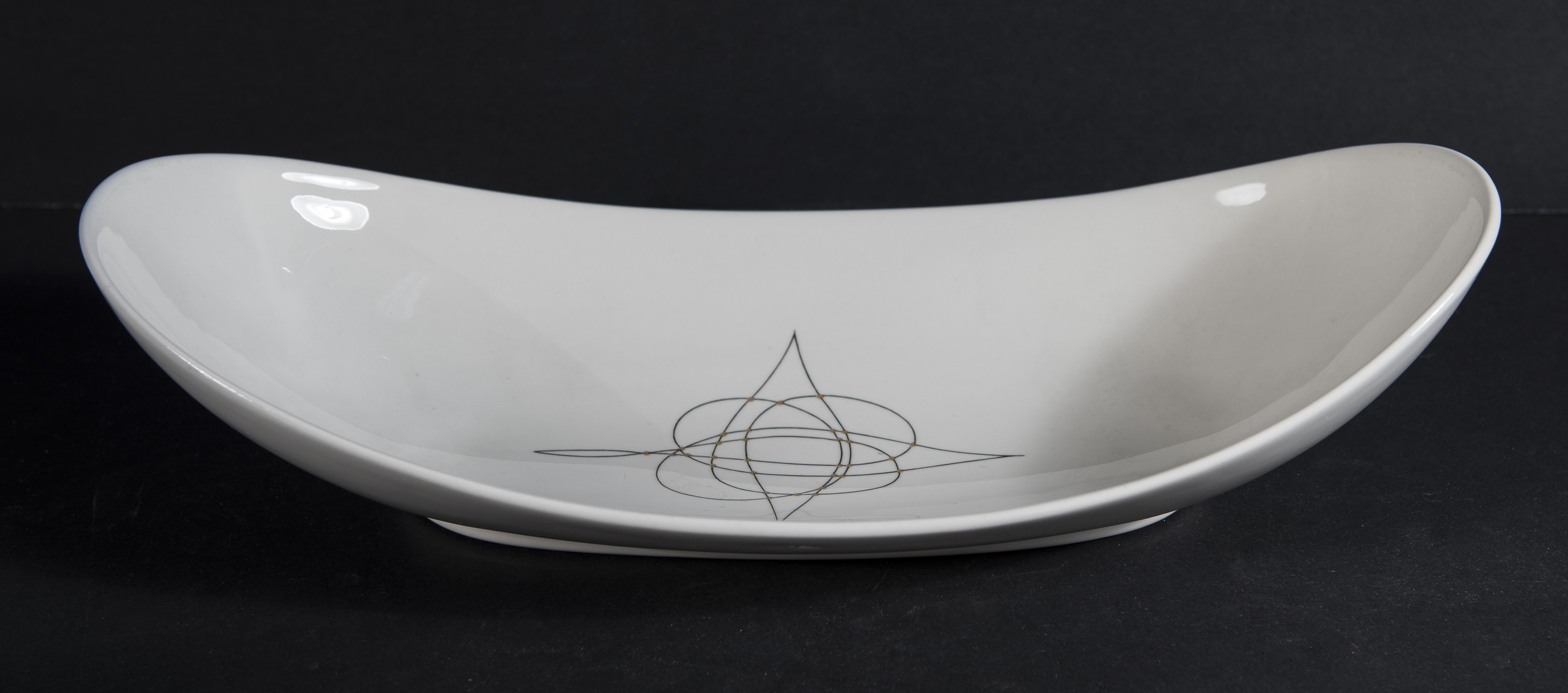 Eva Zeisel Fantasy celery dish – Dish measures approx. 11 & 1/2″ x 5 &1/2″
$45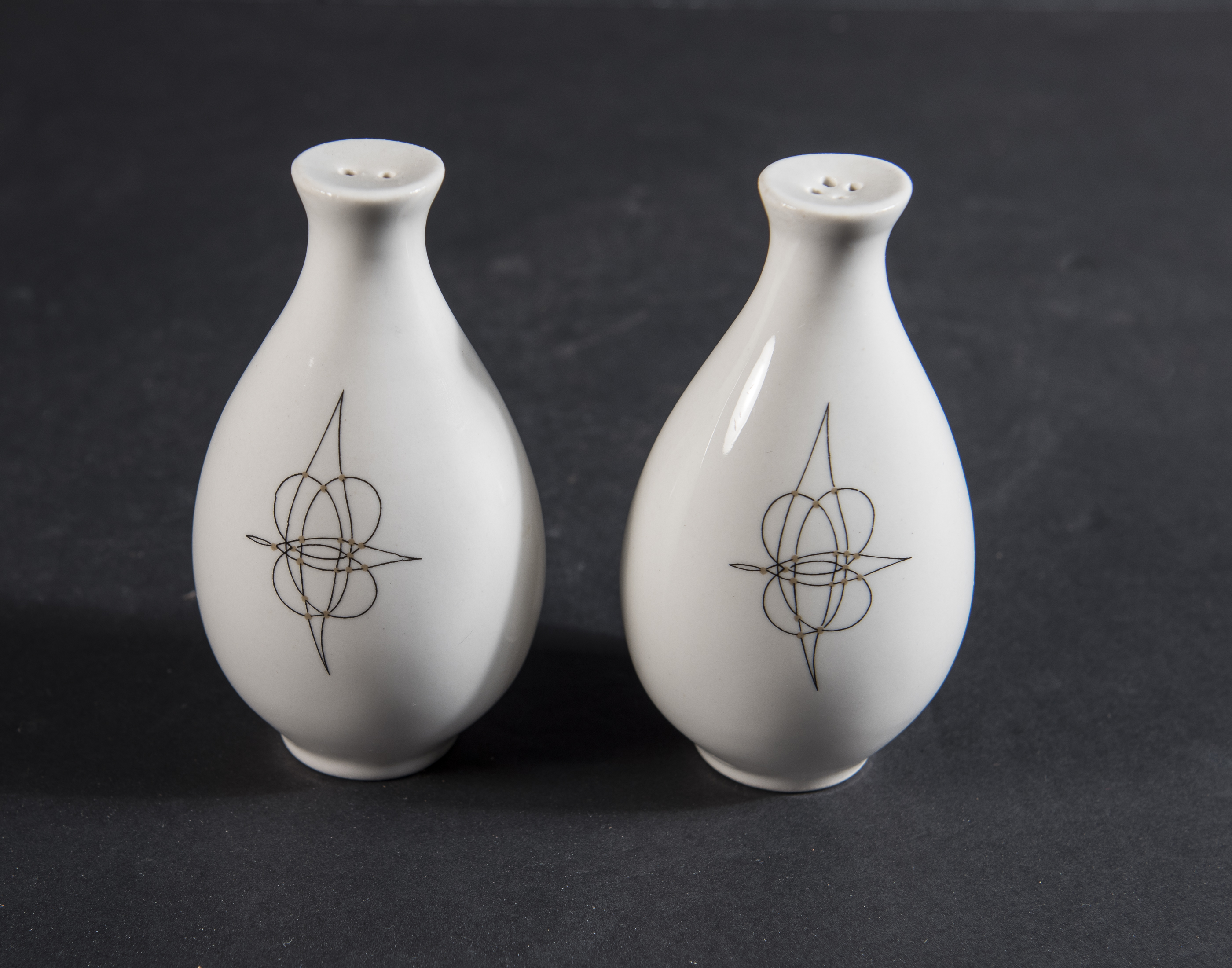 Eva Zeisel Salt and Pepper shakers – Fantasy approx. 4″ tall. no corks. look unused.
$110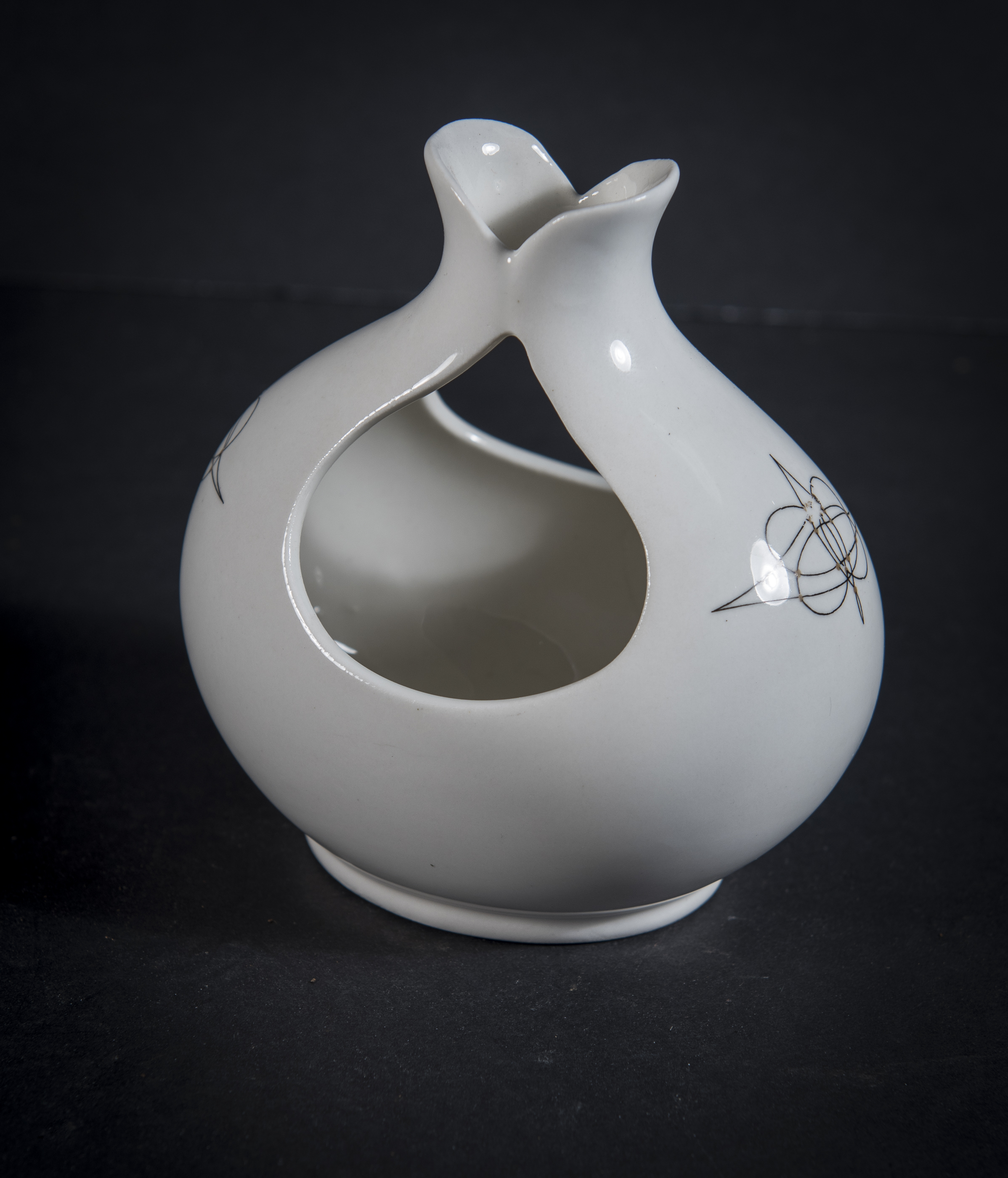 Eva Zeisel Fantasy small candlestick – small rub to one decal as shown
$45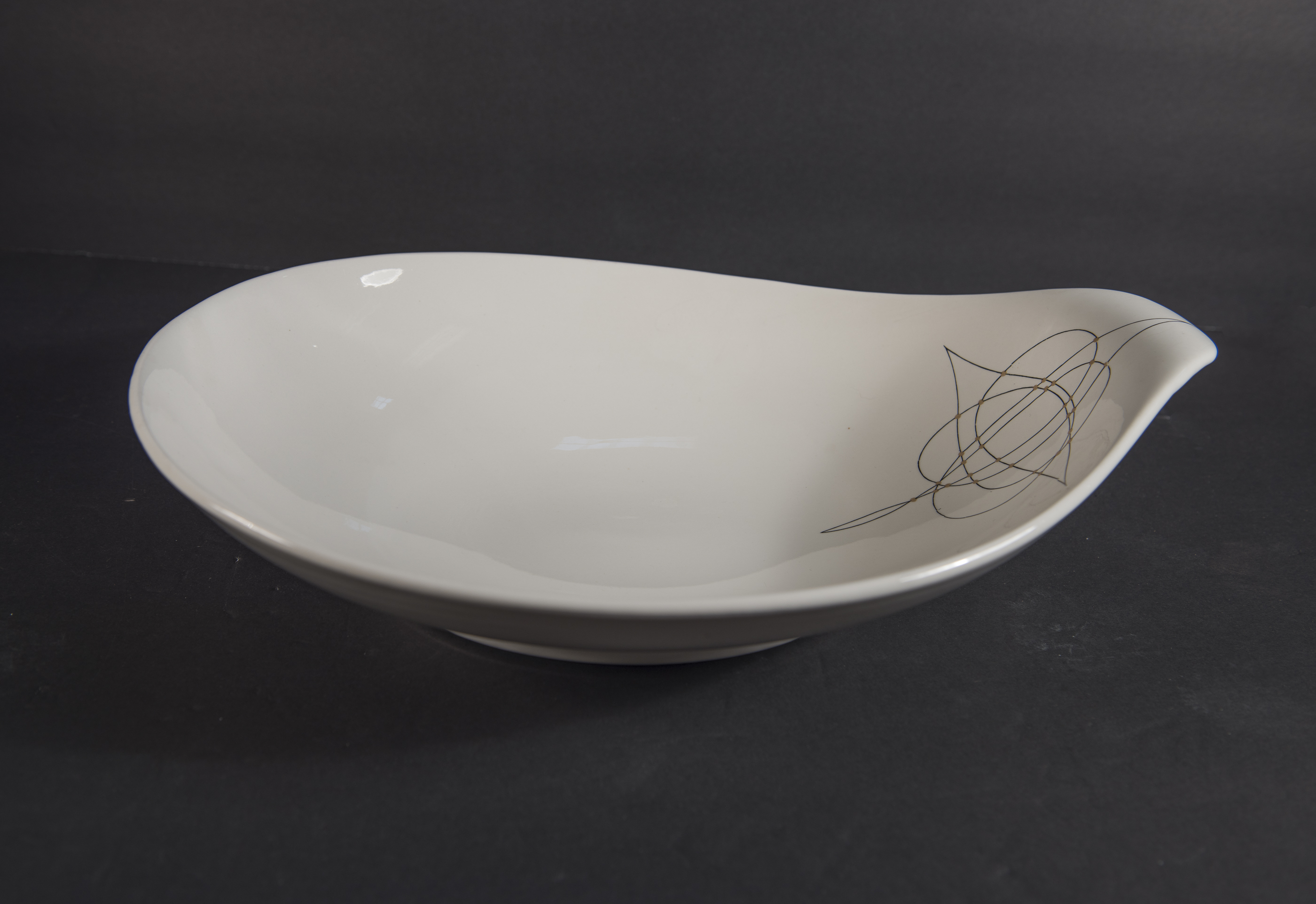 Eva Zeisel Fantasy 14″ Salad Serving Bowl
$130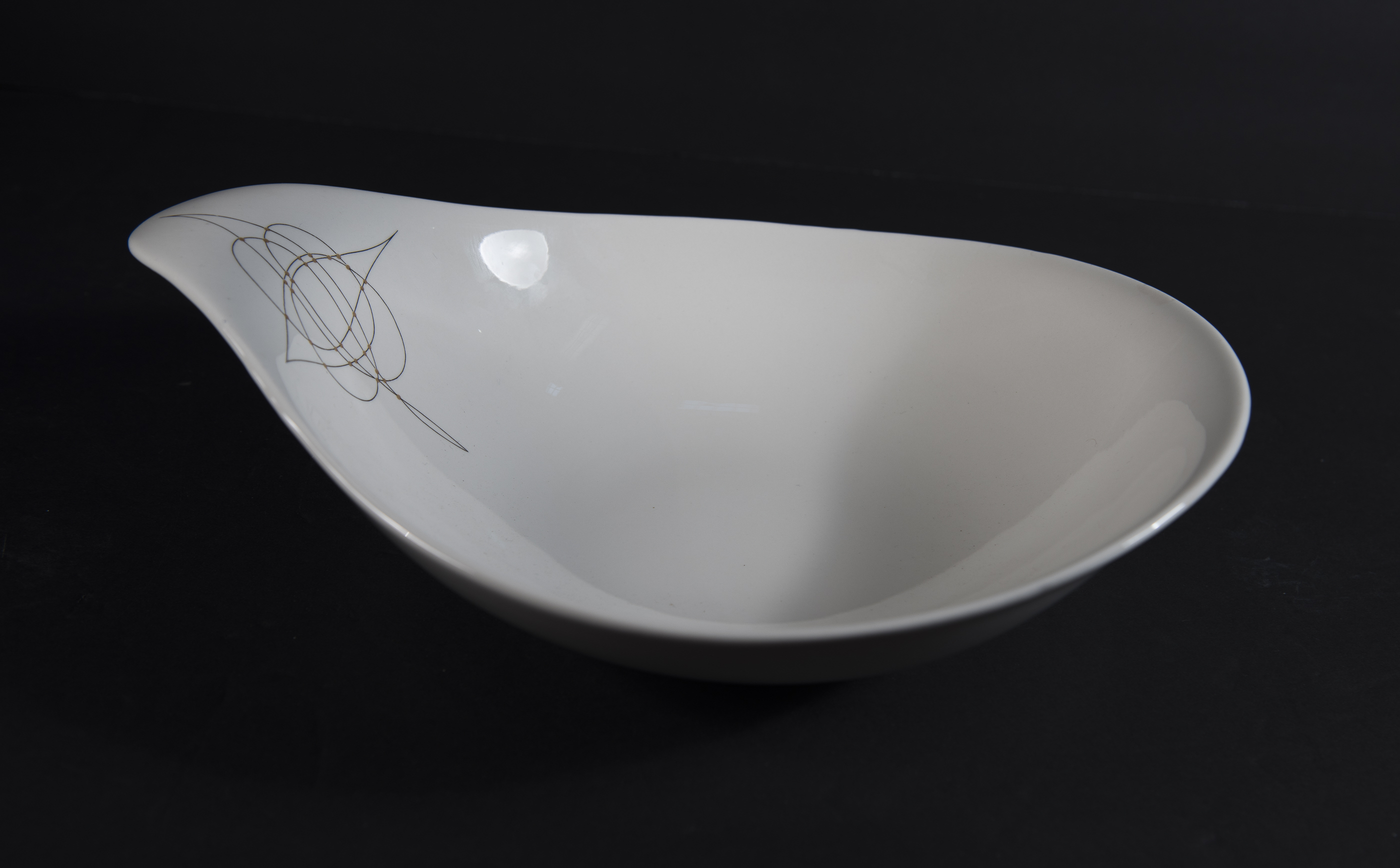 Eva Zeisel Fantasy 11 Salad Serving Bowl (2)
$50 per bowl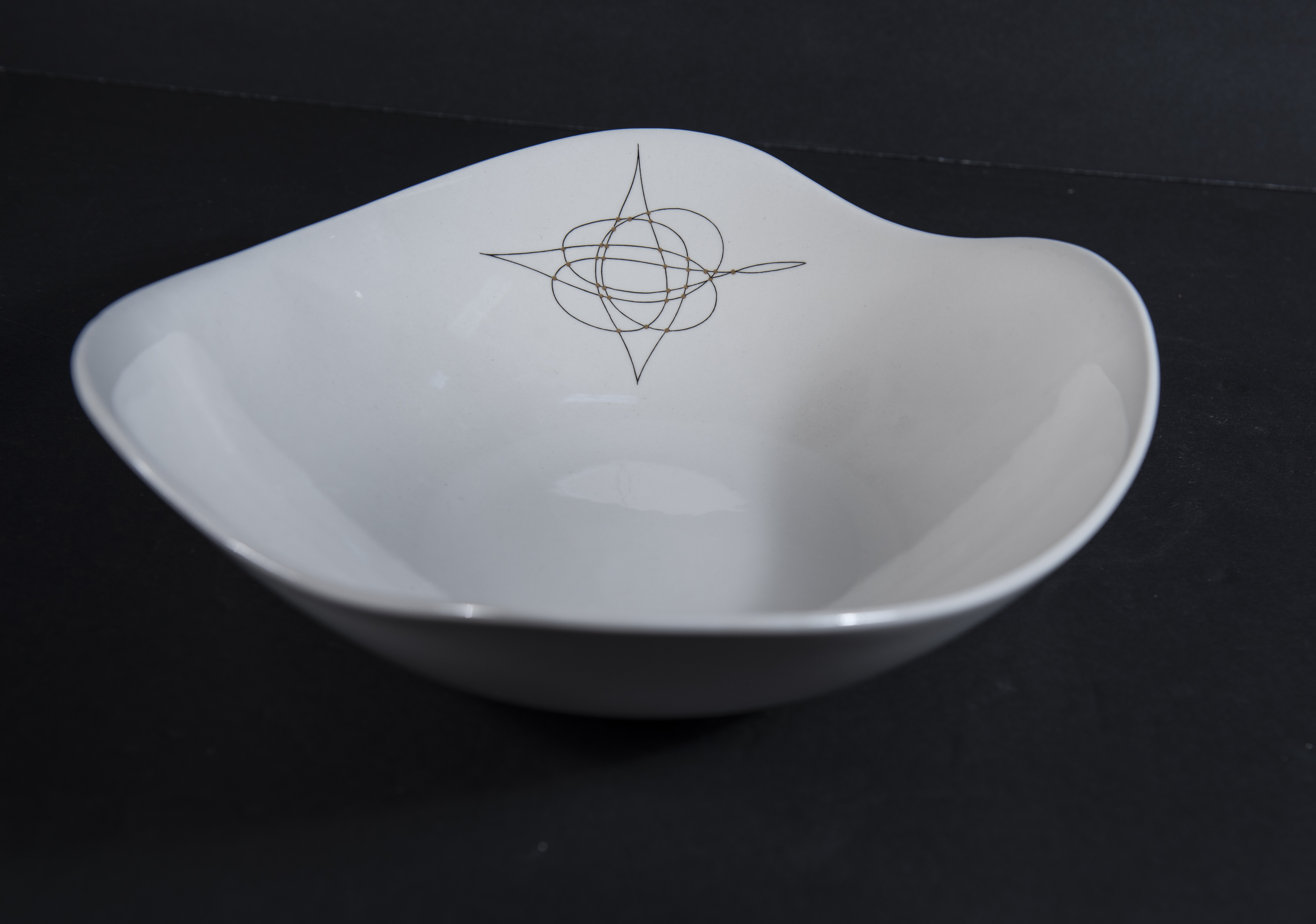 Eva Zeisel Fantasy 8″ square vegetable bowl
$35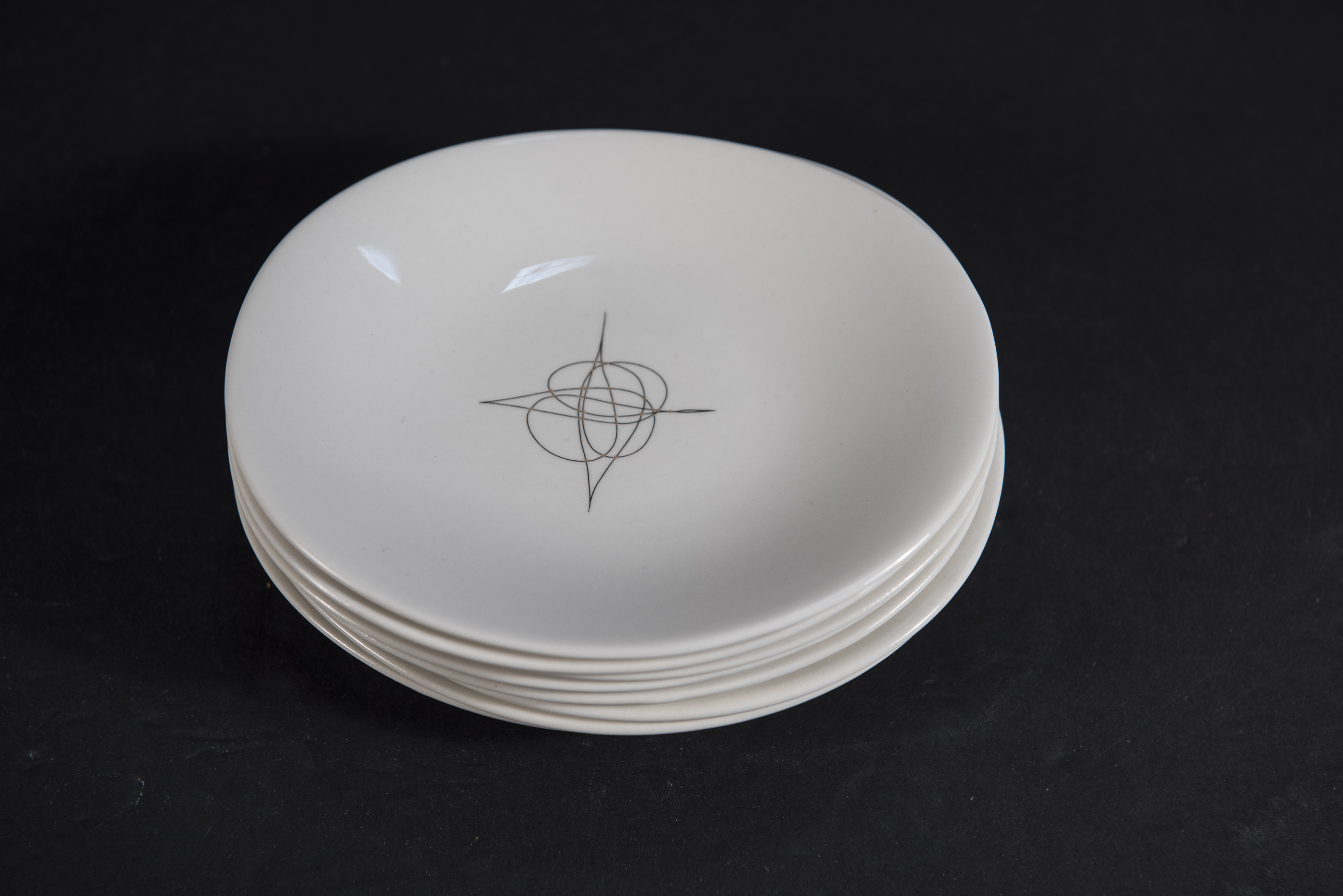 Eva Zeisel Fantasy bread and butter plates 6 &3/8″ (8)
$10 per plate – sold in lots of four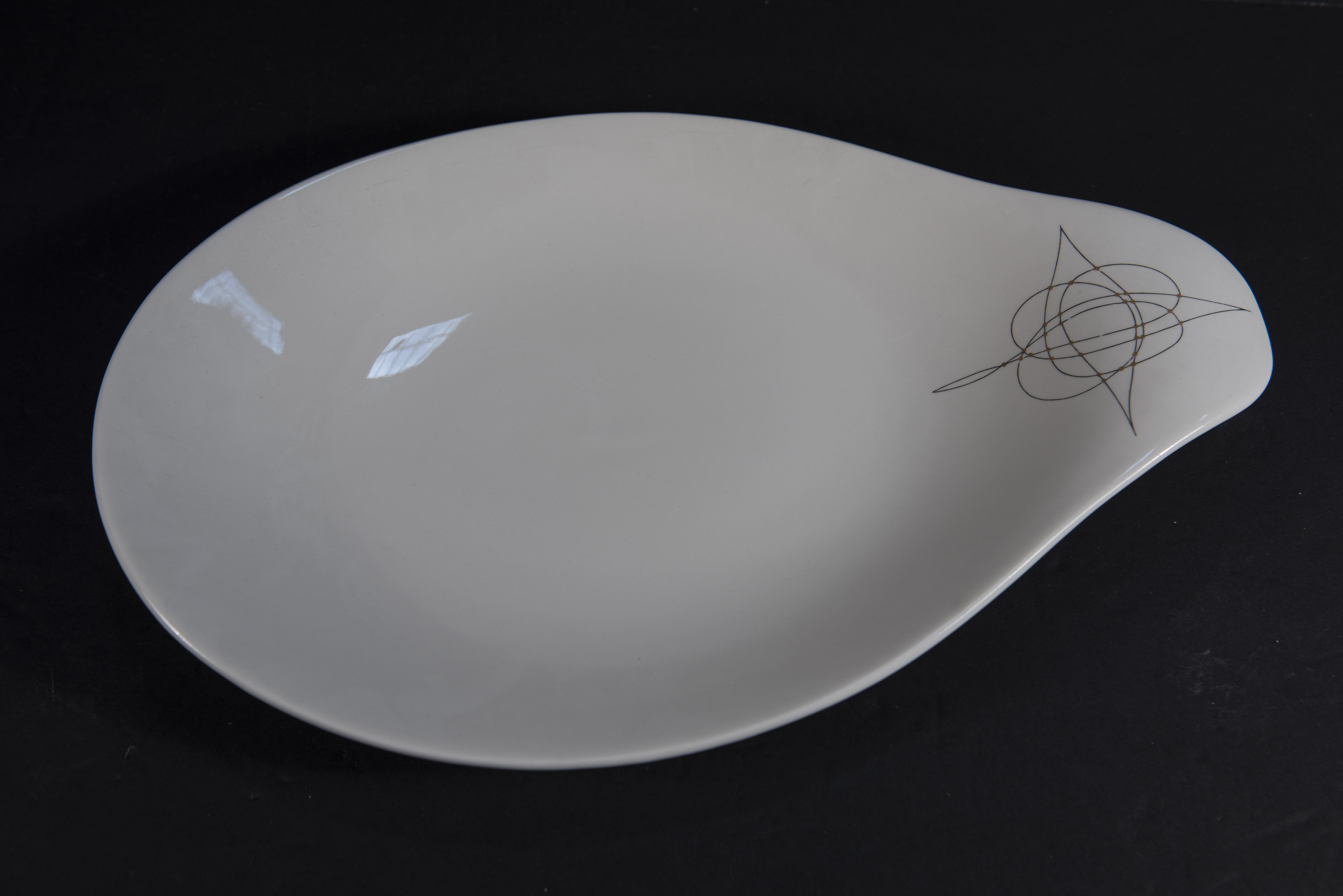 Eva Zeisel Fantasy 15″ Oval serving platter
$50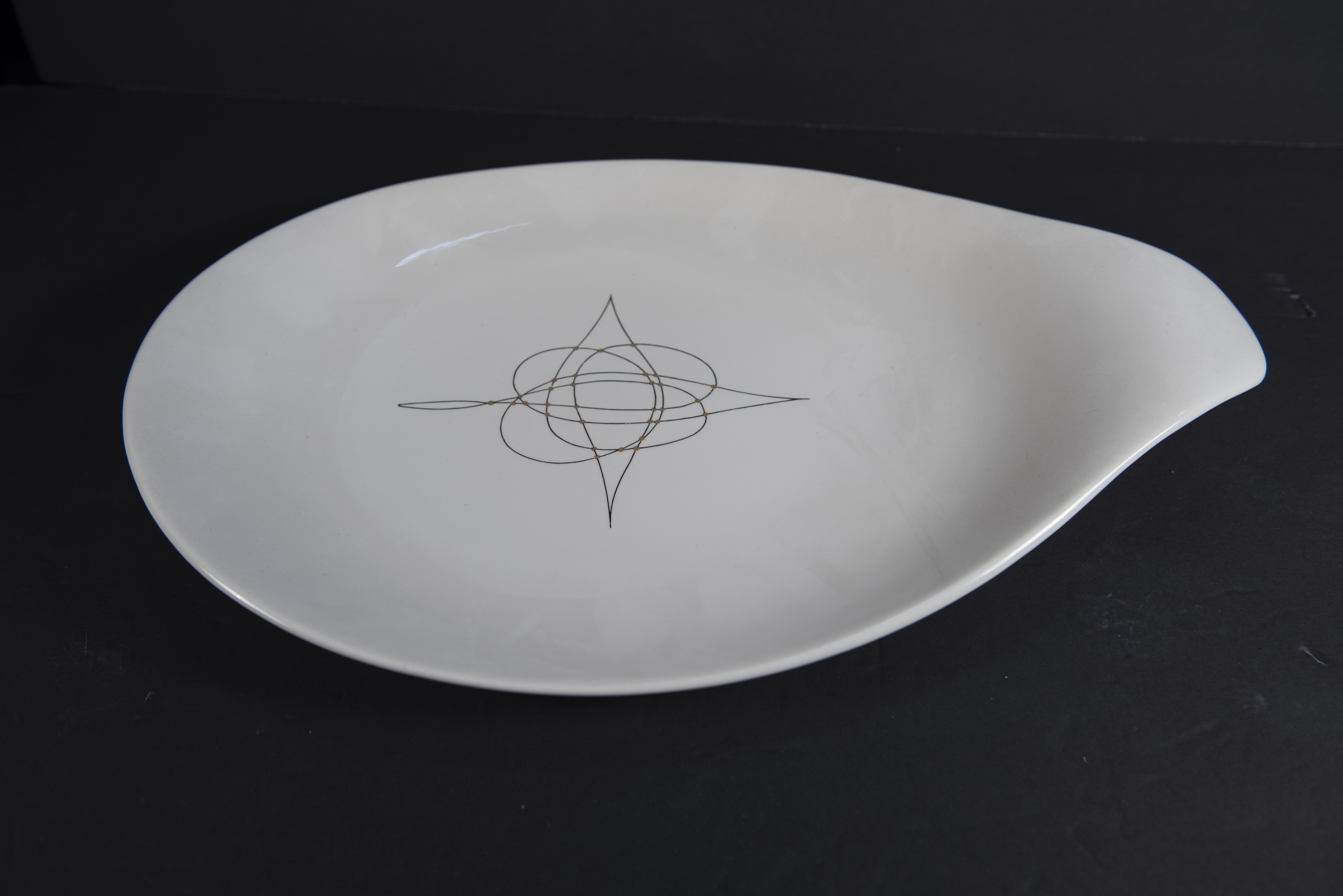 Eva Zeisel Fantasy 17″ Oval serving platter
$110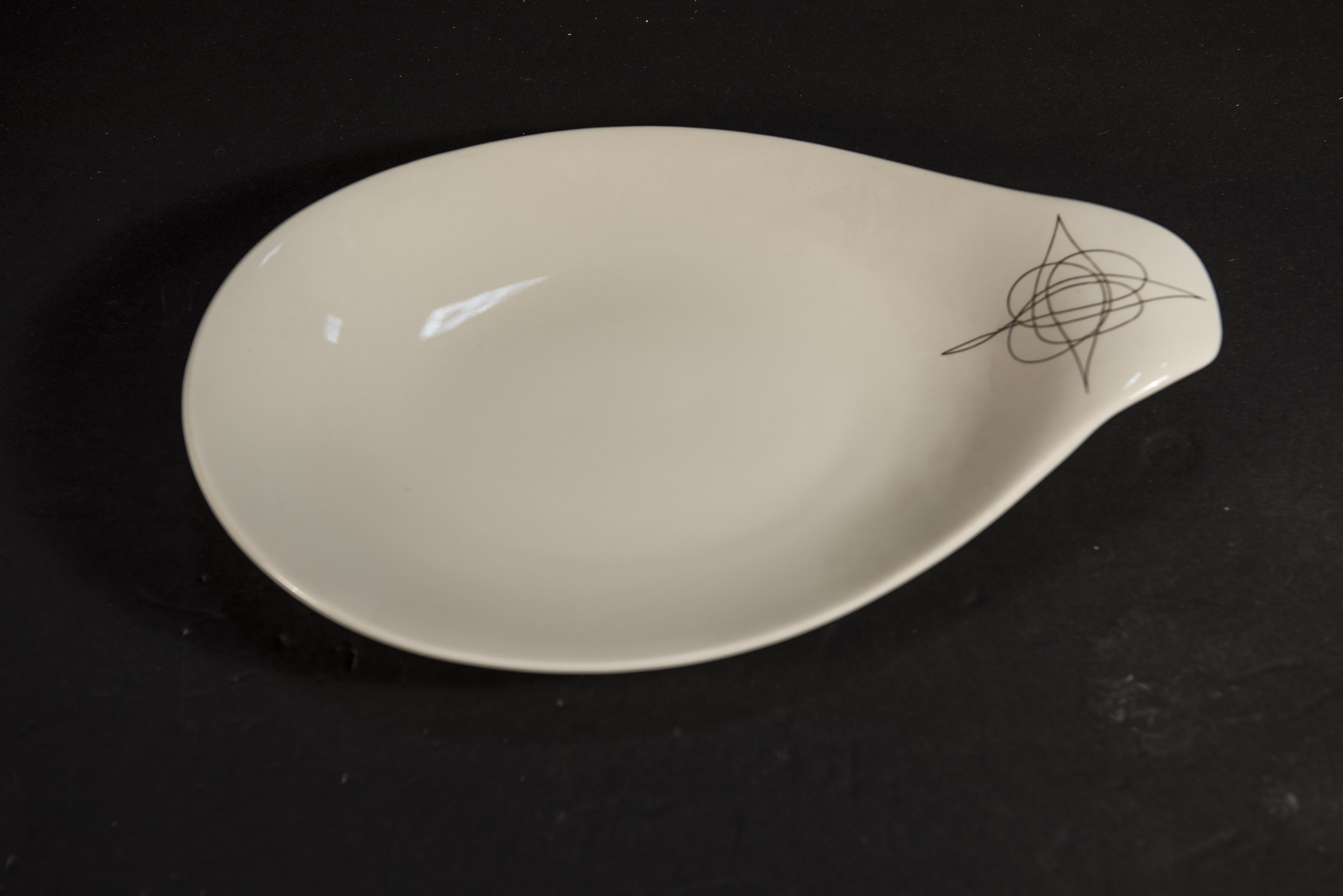 Eva Zeisel Fantasy 12″ Oval Serving platter
$45