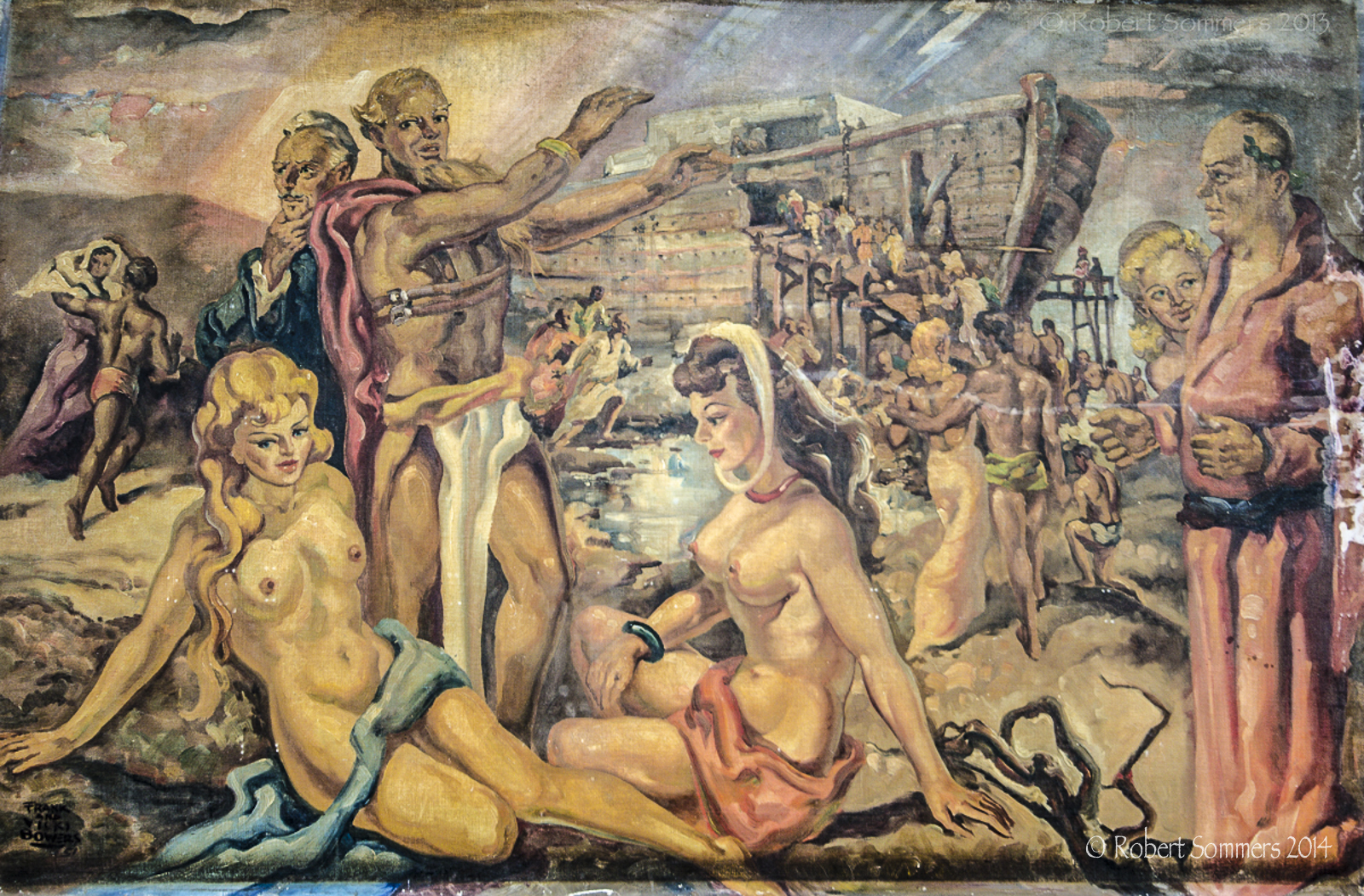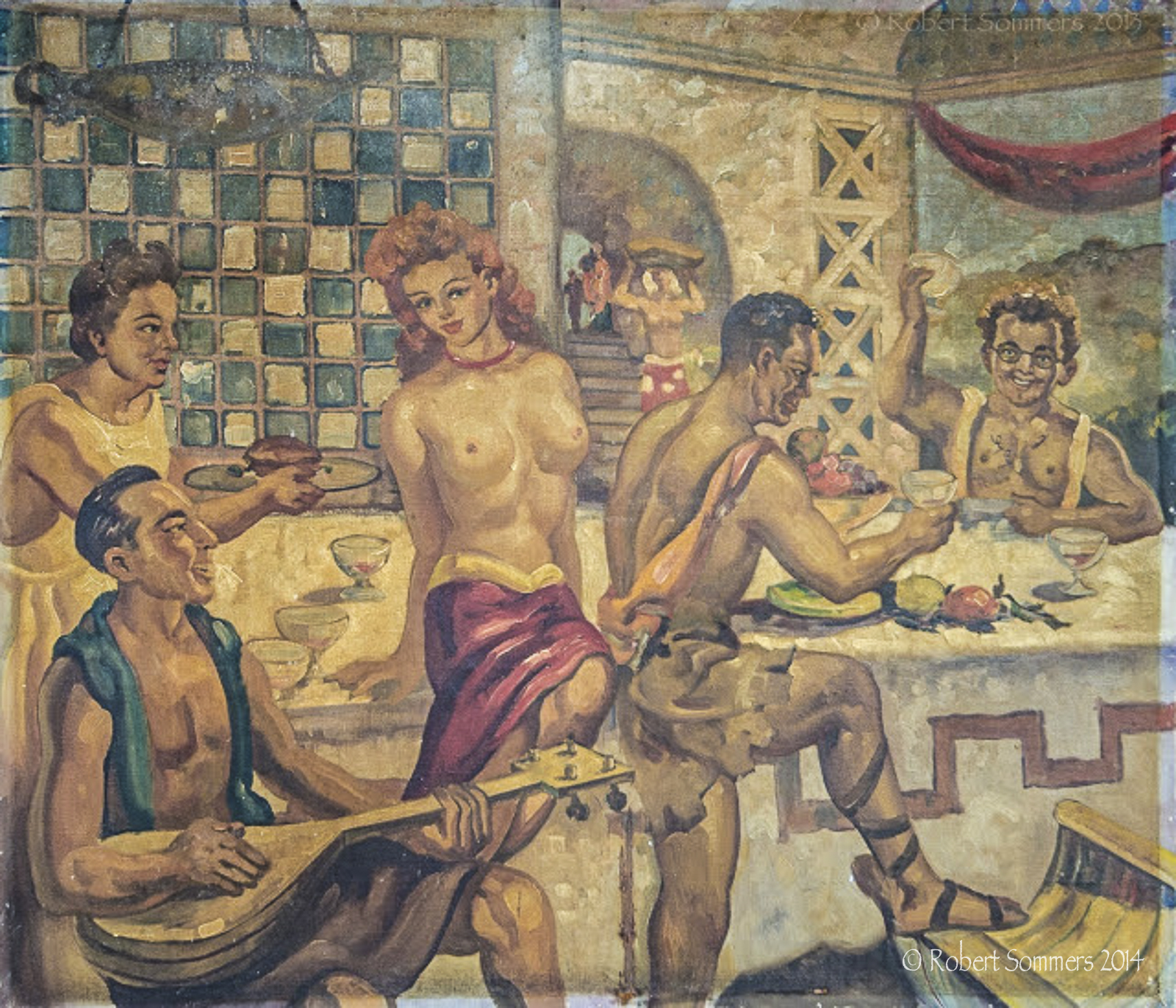 These are two murals by an interesting painter named Frank Bowers. You can read more about him here  and here. Bowers painted bar murals around Los Angeles and elsewhere, usually to pay off his bar tabs.
These murals came out of a long defunct Long Beach saloon called the Ark. They need to be cleaned. The murals measure 48 x 73″ and 48 x 55″. They show a bunch of fun loving people pairing up for a little whoopee in Paradise on the Ark and a feast that would make Dionysus blush. Would be a great addition to a bar or Tiki Room.
Price for the pair (as is) sold
Frank Howard Bowers – Born in California on Nov. 20, 1905. By the 1930s Bowers had settled in Los Angeles. During the Depression he painted murals for the Federal Art Project in the Fruit Growers Exchange (Orange Harvest) and the Ruth Home School in El Monte. He died in Long Beach, CA on Dec. 11, 1964.
Source:
Edan Hughes, "Artists in California, 1786-1940"
Painting & Sculpture in Los Angeles, 1900-45; Death record.