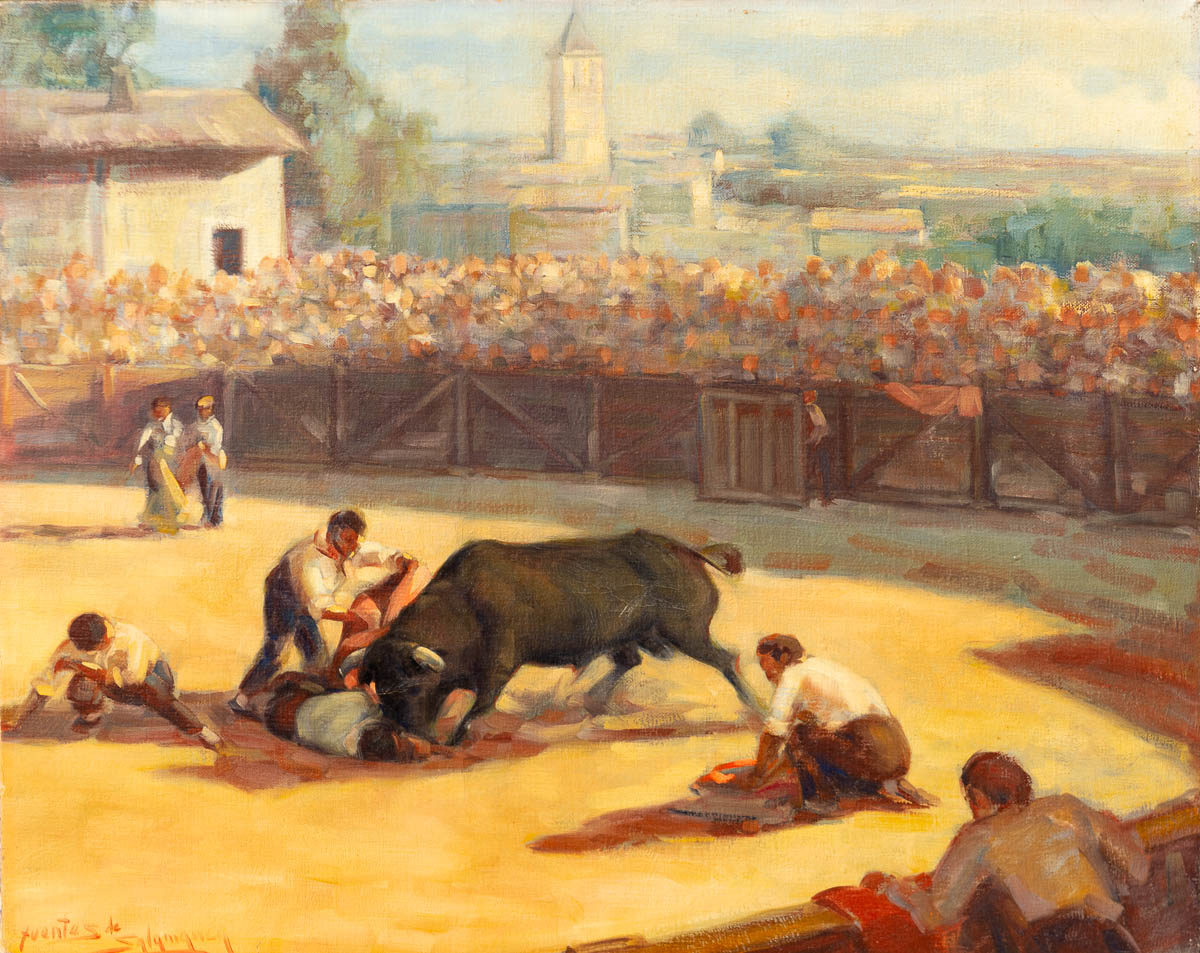 Jose Fuentes de Salamanca (b. 1934)
Corrida
oil on canvas, 16 x 20
$1500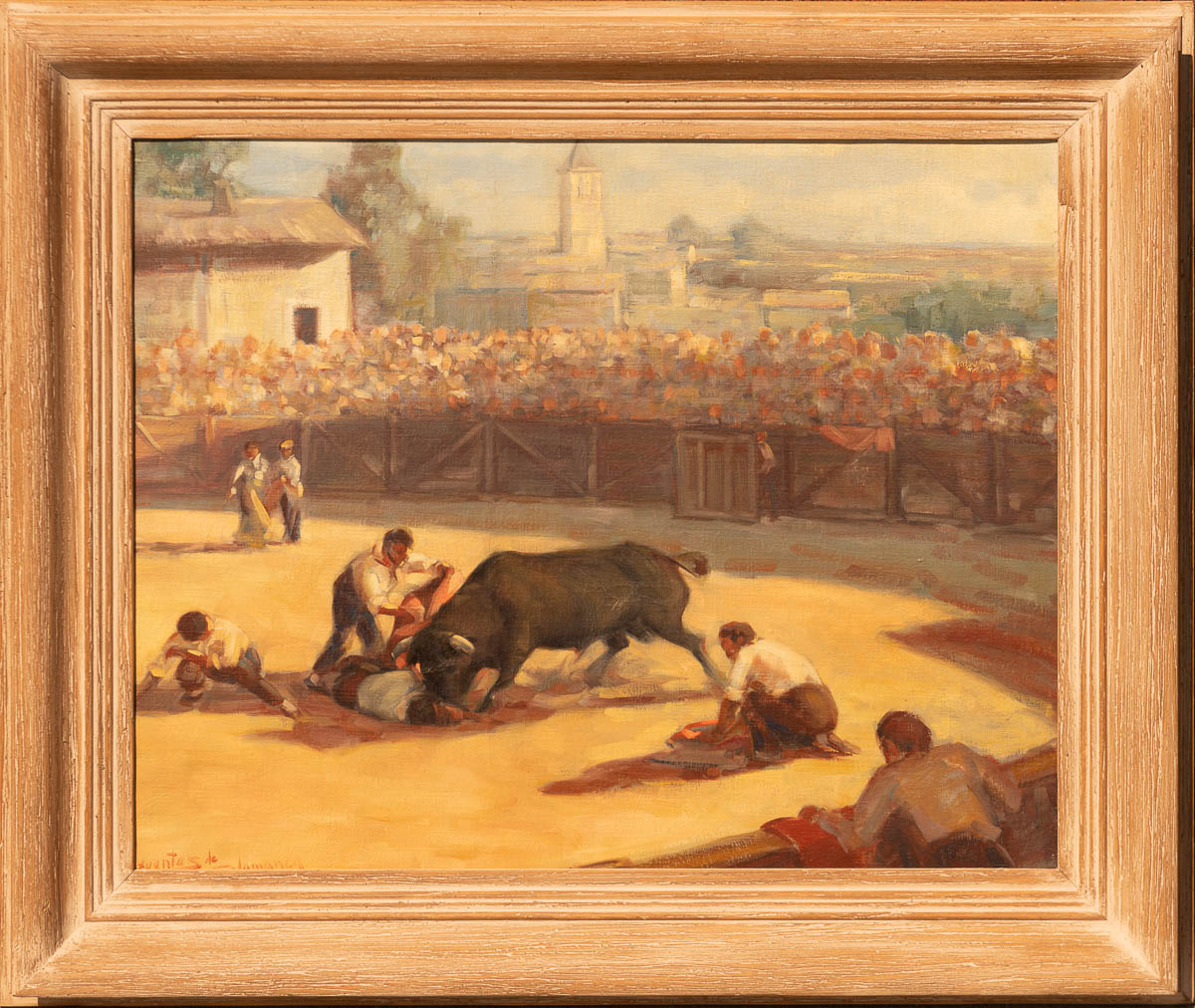 From the internet:
Jose Fuentes de Salamanca Born February 20, 1934 Salamanca, Spain Born in the village of Salamanca, Jose Fuentes adopted the name of his village so that his work and talent would always be associated with his birthplace. Admitted in 1946 into the Escuela de Artses y Officious where he studied drawings and completed preliminary studies that in time would guide his brilliant career. In 1952 he entered the Real Academia de Bellas Arts of San Fernando in Madrid, Spain. Versatile in every medium from ink to oil, the artist centered on the human form early in his career. Now internationally renowned, the master has centered his work on the life of Christ; and is now considered to be the greatest living painter of religion in our time. The crown in his career came in 1986. Commissioned by the Church of Rome , the Vatican to paint St. Francisco Palau y Quer, accepted by Pope John II, the oil now hangs in Vatican City along side the greatest masters history has ever known; elevating this artist to a plateau seldom reached in the world of art.