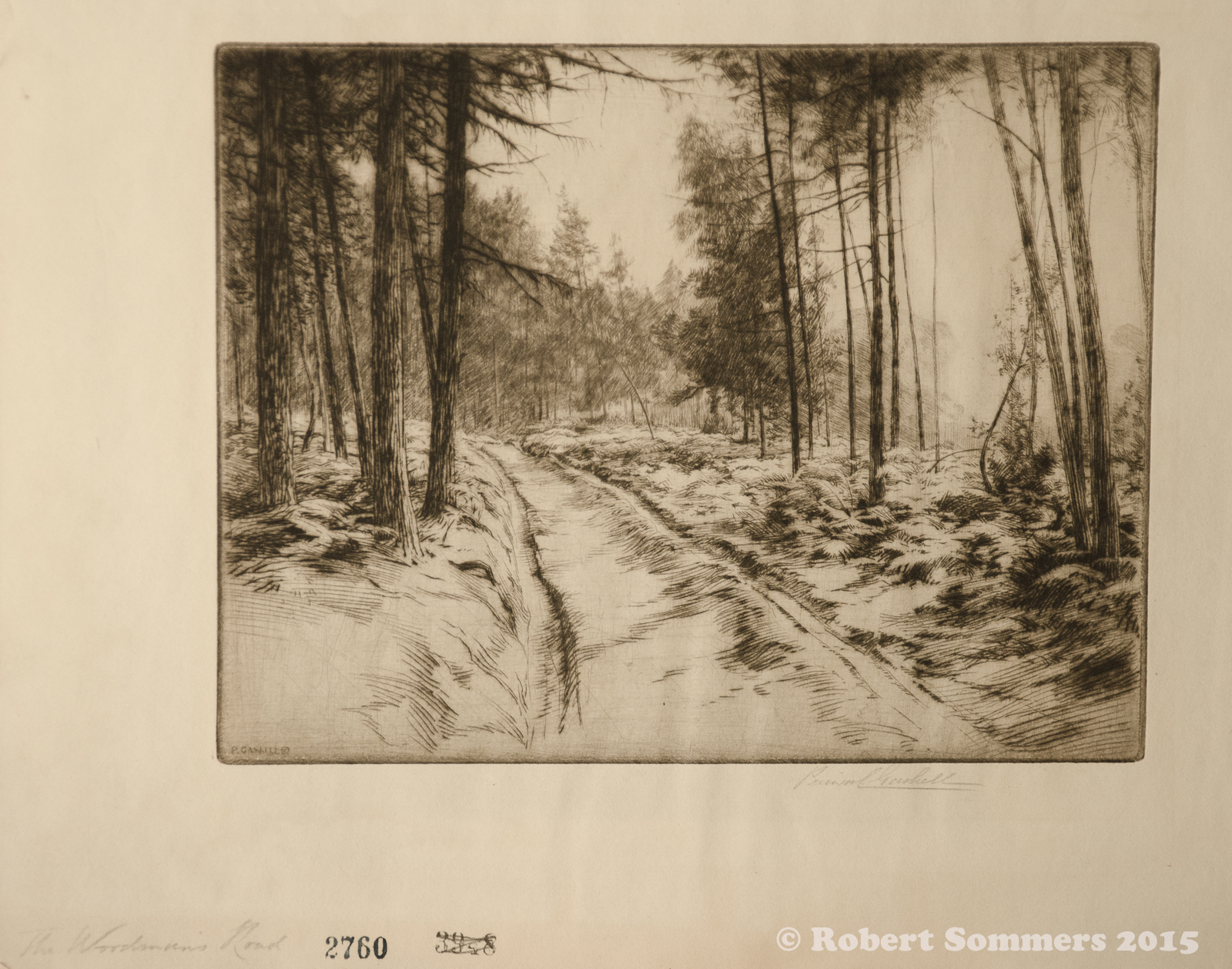 George Percival Gaskell (1868-1934) A Woodman's Rd. etching 6 x 8″ unframed $175
GASKELL, George Percival was born January 1, 1868 in Shipley, Yorks. 2nd son of John Gaskell.
Studied at Leys School, Cambridge; studied art at South Kensington, Paris, and in Italy. University Extension Lecturer (Oxford, Cambridge, and London) on History of Art, particularly on Italian painting; Staff-Lecturer on Art (London), 1909.
Paints portraits and landscape; practises etching and mezzotint; is interested in the applied arts and in art education; for fourteen years Headmaster of the Regent Street (Polytechnic) School of Art; member of Committee of the Diirer Society. Principal pictures: A Noctum, 1896; Dear Lady Disdain, 1898; A Lady in Green, 1900.
Percy M. Wallace, 1901; Vesperis, liora quieta, 1904. Etchings: Schloss Neuschwanstein, Corfe Castle, 1909; Where forlorn sunsets flare and fade, 1910.
A. R.E. 1908; artist and lecturer on art