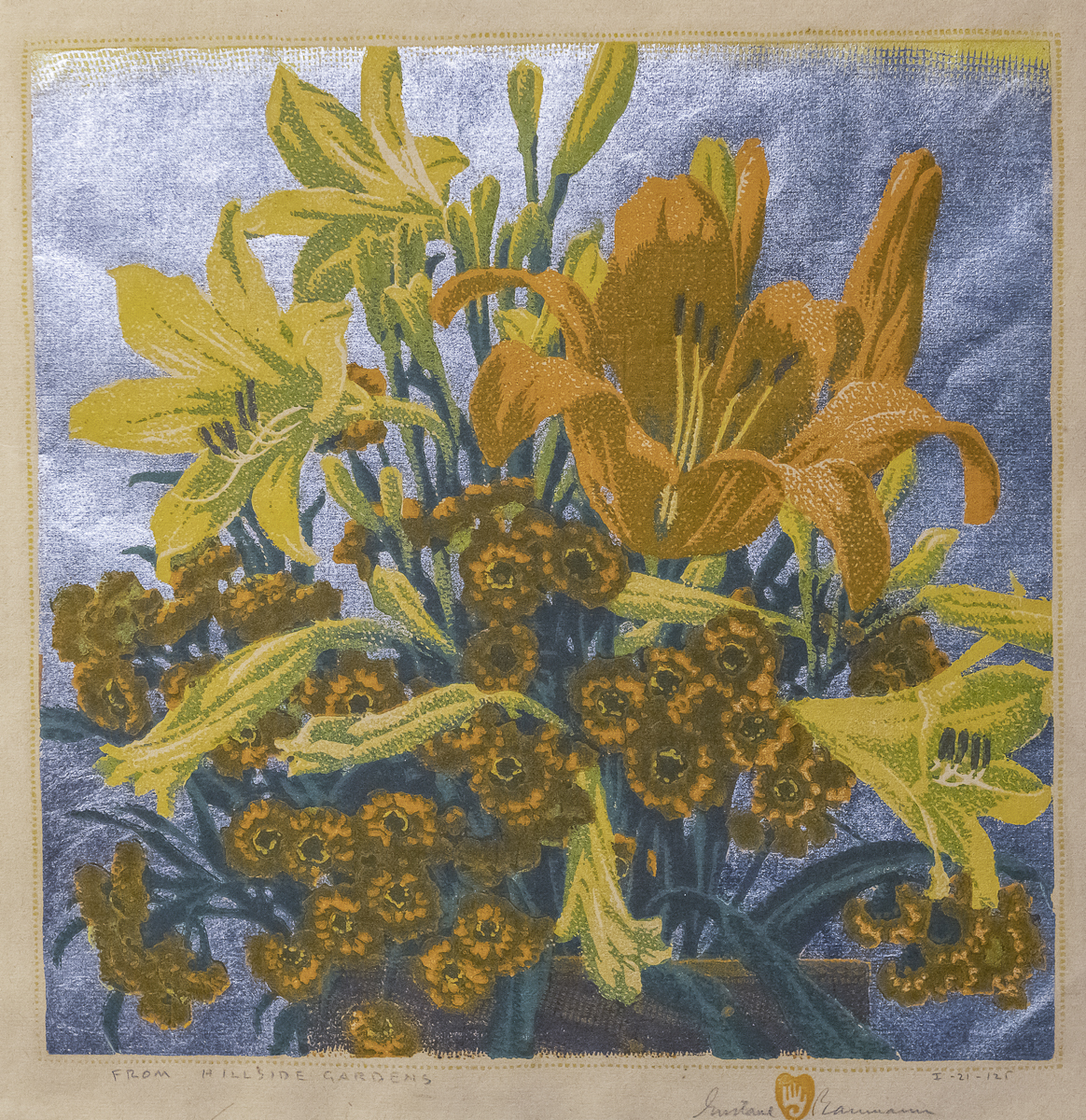 Gustave Baumann (1881-1971) From Hillside Gardens – 12 &3/4″ x 12 & 3/4″ 1941 colored woodcut on foil background. pencil signed heart and hand watermark, laid paper, modern frame. p.o.r.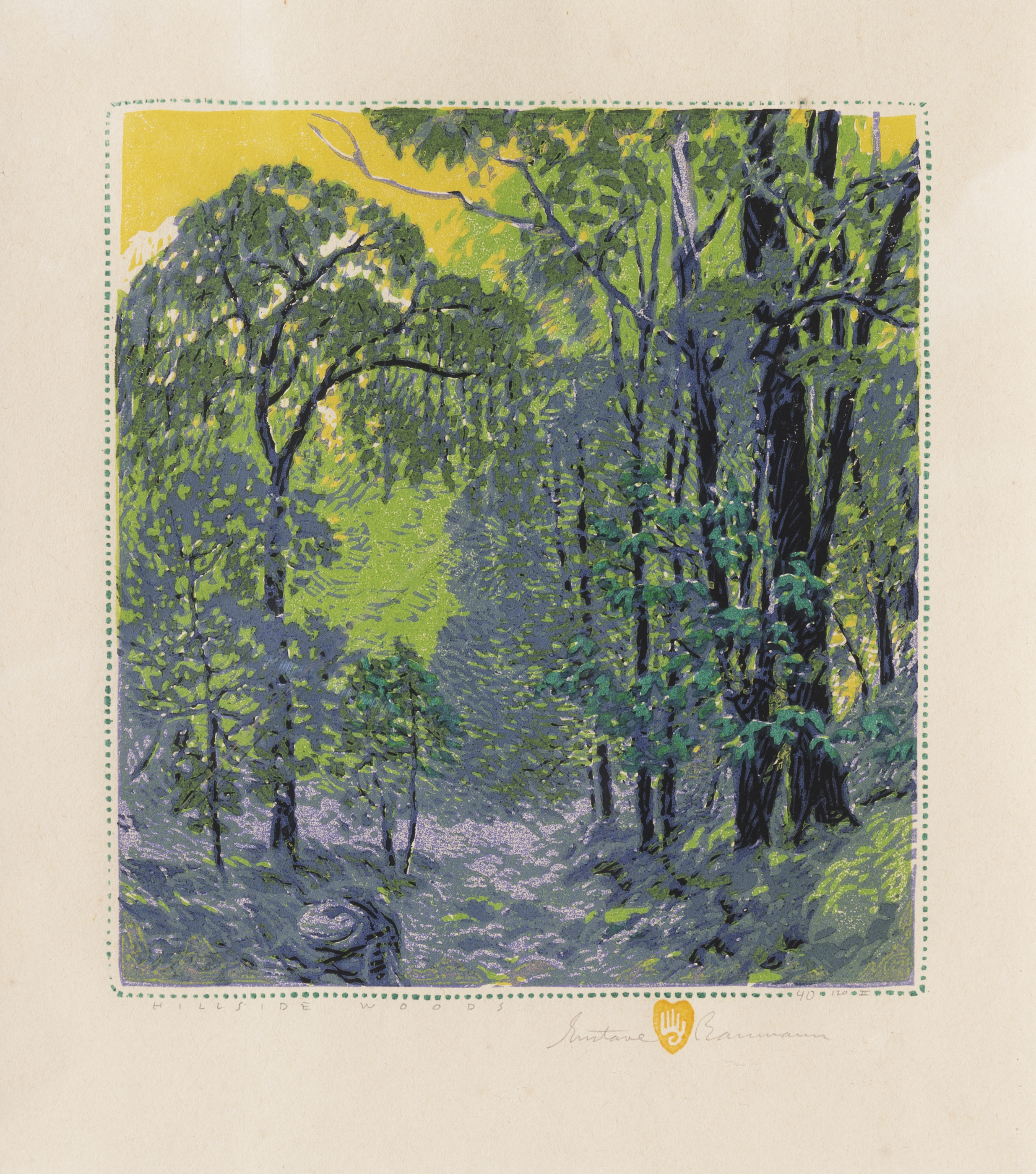 Gustave Baumann
Hillside Woods, 1917
10 3/4 x 9 3/4″
40/120 II
modern frame
p.o.r.
Strangers from Hopiland  color woodcut, 1921, II  #6/125, 12 by 10¼" pencil signed, titled hand and heart watermark, modern reproduction frame
Gustave Baumann was born on June 27, 1881 in Magdeburg, Germany. Baumann came to the U.S. at age ten and settled in Chicago. He studied at the Art Institute of Chicago and later returned to his native land for further study at Kunstgewerbeschule in Munich. Traveling widely in the U.S., he was active in several artist colonies before settling in Santa Fe, NM in 1918. He made several trips to California resulting in eleven wood block prints of California scenes. Baumann died in Santa Fe on Oct. 8, 1971.
Exh:Panama-Pacific International Exposition of 1915 (gold medal); Los Angeles County Museum of Art, 1926 (prize).
Works Held : MM; Boston Museum; Art Institute of Chicago.
Source:
Edan Hughes, "Artists in California, 1786-1940"