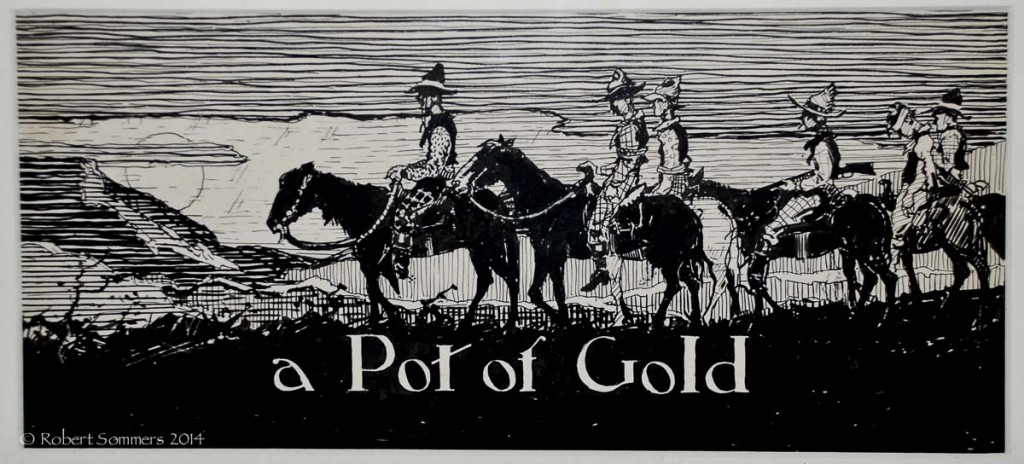 Henry Cruse Murphy (1886-1931) beautifully period framed speedball pen and ink illustration for the book a Pot of Gold sold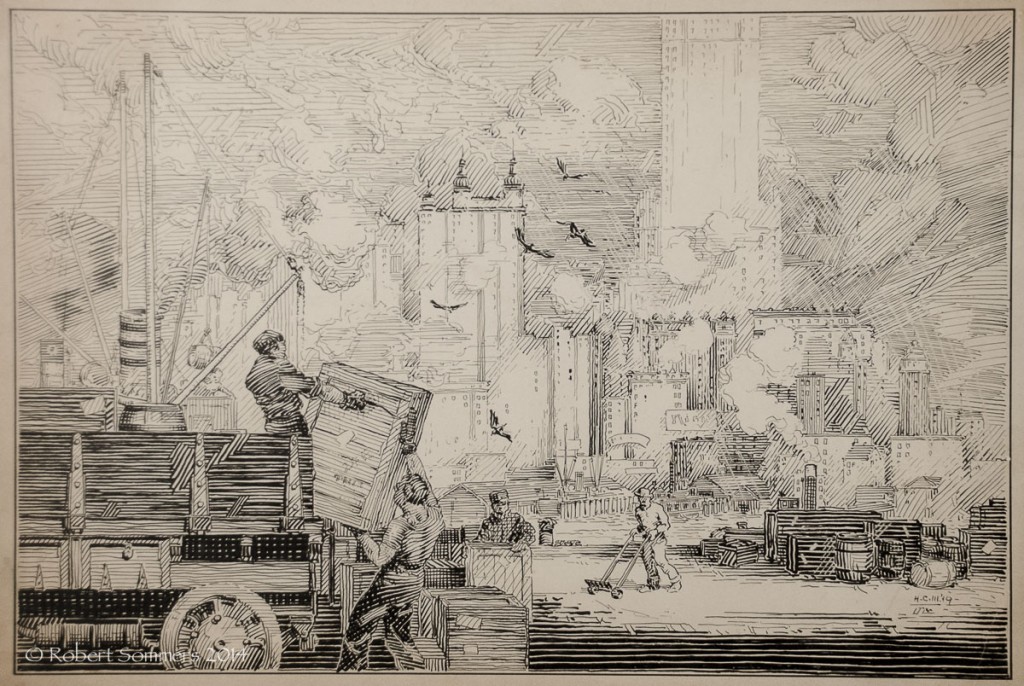 Henry Cruze Murphy – Ink on paper. I would bet Brooklyn wharf…I loved how the artists of this era could handle a pen. A lost art. 8 x 12″ framed p.o.r.
Murphy was an interesting fellow. He lived in Brooklyn and his similarly named father was a longtime mayor of the borough who fought against the patronage system.