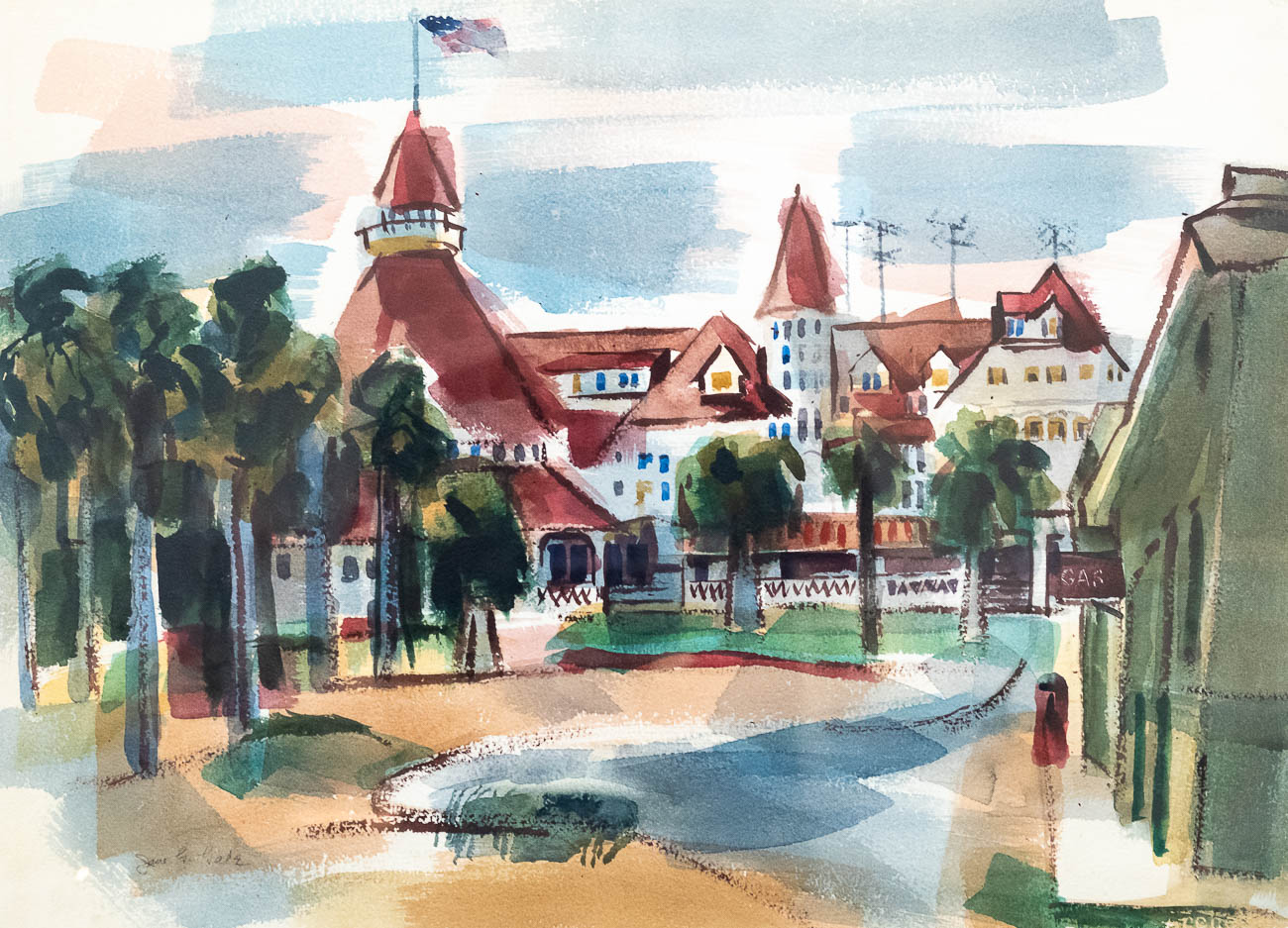 Jane Greene Gale (1898-1987)
Hotel Del Coronado watercolor 22 x 30″ (image)
framed, pencil signed, lower left, circa early 1950's.
$2200
Jane Greene Gale (1898-1987)
Boat dock watercolor 16 x 22″ (image)
framed, pencil signed, lower right
$1400
Born in Leipzig, Germany on July 18, 1898. Gale studied at Minneapolis School of Art, ASL in NYC, Columbia University, and with Hans Hofmann, Jean Charlot, and Dong Kingman. She taught art in Ohio and Florida until 1935. She then moved to California to continue teaching at Fresno State College for 24 years. She died in Perry, IA on March 5, 1987. Exh: Fresno Artists League, 1930s-1950s; Calif. WC Society, 1935-55; SFAA, 1940-51; Santa Barbara Museum, 1942; Calif. State Fairs, 1947-55. In: Newport (CA) High School.
Source:
Edan Hughes, "Artists in California, 1786-1940"
Who's Who in American Art 1956; Fresno Bee, 8-2-1987 (obituary).