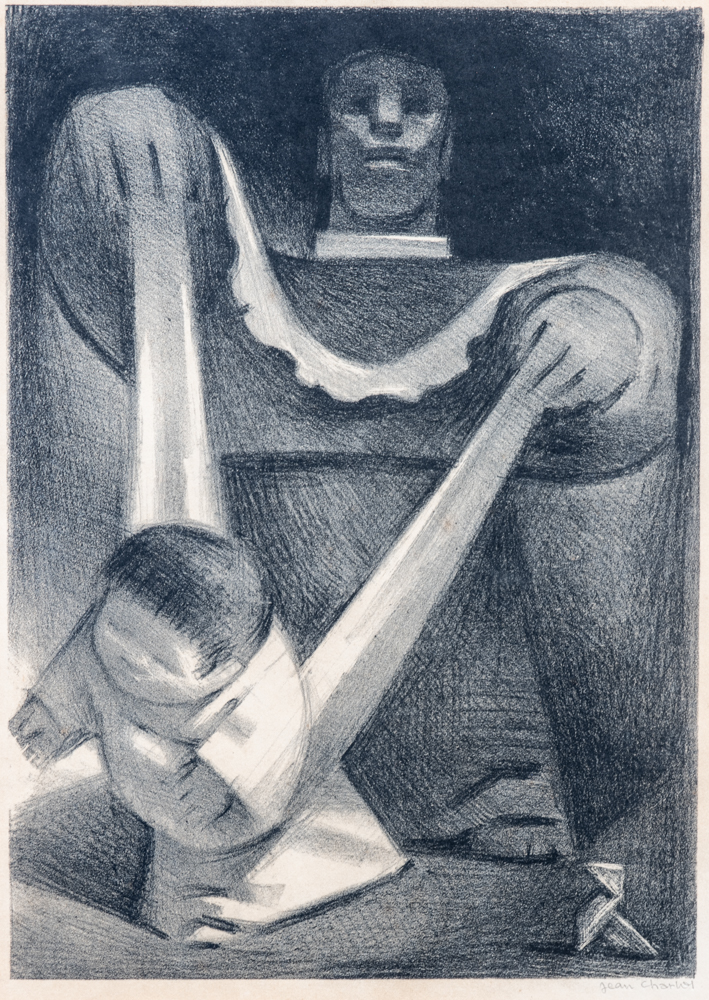 Jean Charlot (1898-1979)
First steps
1946
A.A.A. lithograph on stone
14 x 9 7/8″ in.
ed. of 250
pencil signed
$425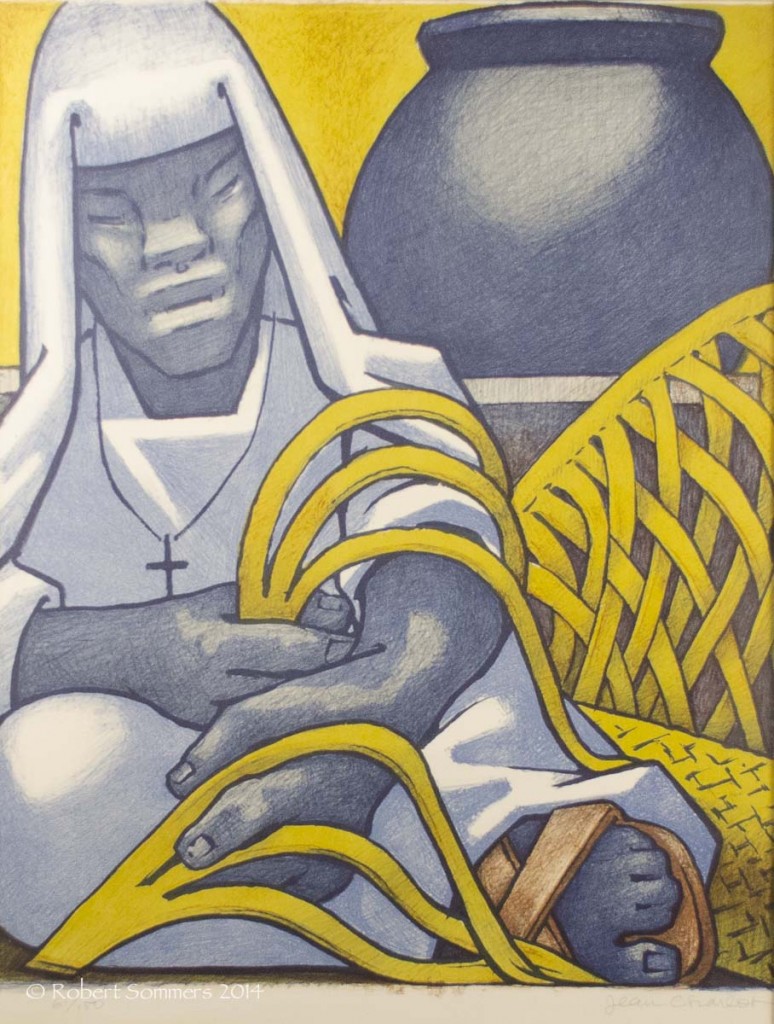 Jean Charlot  Tali Ibe – Weaving mats from Kei Viti, Melanesian Images, Colored lithograph 21 x 16″ #61/150 framed sold
Jean Charlot – El Volador lithograph c. 1948 ed. of 250 pencil signed lower right Morse 526 14 x 97/8″ framed $425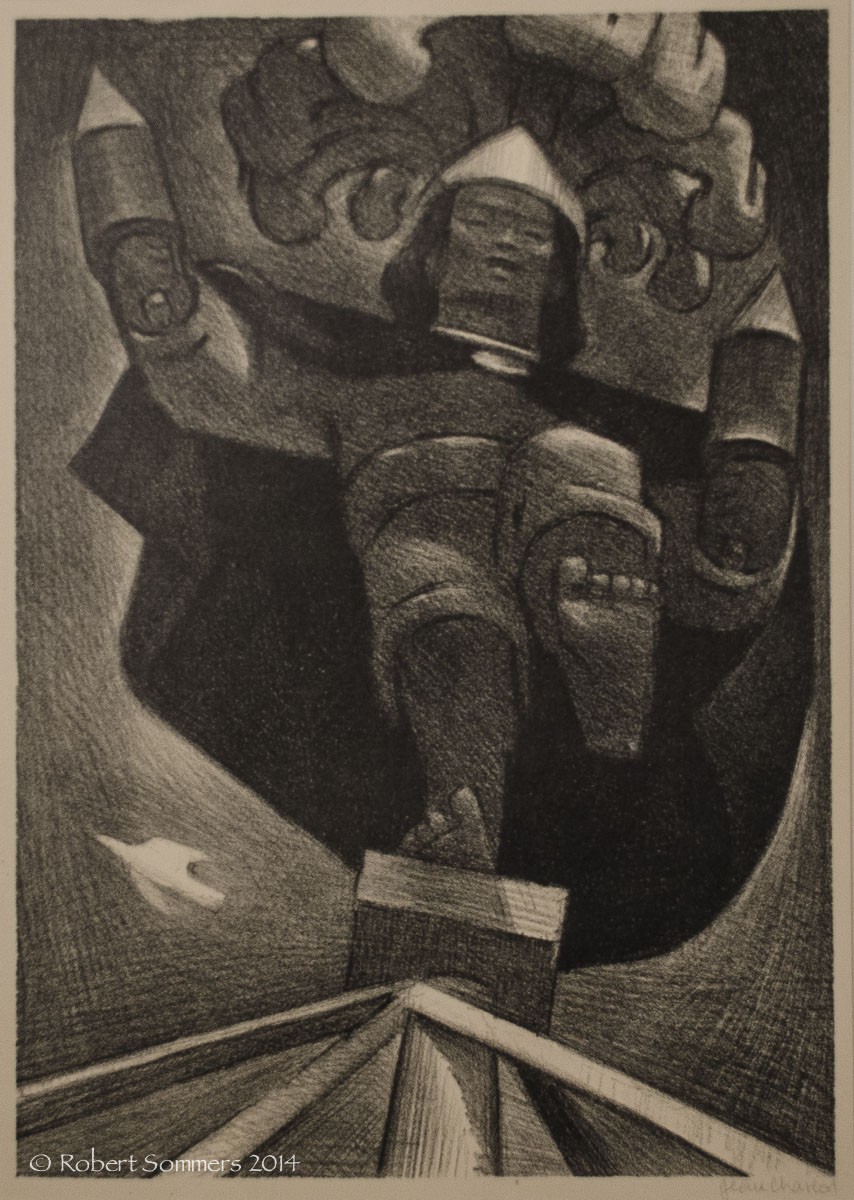 Jean Charlot was born in France in the 1880's. He had Aztec ancestors and moved with his mother to Mexico after studying at the Ecole de Beaux arts in Paris and serving as an artillery officer at the end of WWI. He quickly established himself in the art community of Mexico City in the very early 1920's and befriended Diego Rivera and David Alfaro Siqueiros and Jose Orozco, main figures in the Mexican Mural movement of the early twenties that quickly spread to the USA.

Charlot and the others visited the USA and taught – mostly in New York City – the true fresco technique, which Charlot taught to the other Mexican muralists. In 1947, Jean Charlot moved his family to Colorado Springs, Colorado to take over as head of the Colorado Springs Fine Arts Center Art School from which Boardman Robinson had just retired. He also taught at the private school for boys in Colorado Springs, The Fountain Valley School.

Charlot resigned over a dispute involving tenure and other differences of opinion with the administration of the Art Center. He moved to Hawaii to teach at the University and remained there for about thirty years until his death in 1979. He won many awards for his work.

He has written many scholarly essays and books and lectured and taught at a host of schools. He is the person who singlehandedly resurrected the work of Jose Guadalupe Posada, the great Mexican engraver of popular art – especially the "Day of the Dead" skeleton figures that are so well known today.