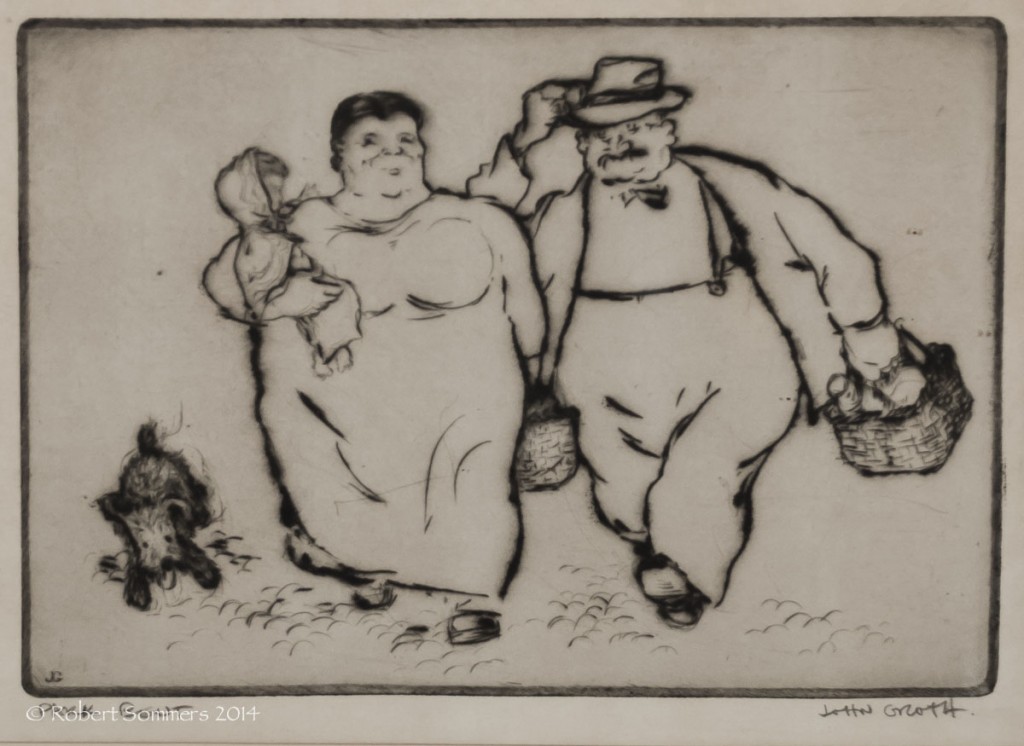 John Groth (1908-1988) Park Bent etching 5 1/2 x 8″ framed $250
John Groth Help a pal, wontcha? etching 5 x 7″ $250
Born February 26,1908 in Chicago, IL

Education : Art Institute of Chicago; Art Students League. and with T. Geller, A. Blanch and Grosz

Member : Society of American Etchers; American Newspaper Guild; Society of Illustrators; Associate Member of the National Academy of Design; American Water Color Society.

Exhibits : F.A.R. Gallery in New York City; Dayton Art Institute; National Academy of Design; Whitney Museum of American Art; Corcoran Gallery of Art; 1939 Worlds Fair in New York.

Contributor : Vogue, Esquire, Collier's.

Lectures on War Art.

Positions : Art Director at Esquire 1933 – 1937, Parade Publications 1941 – 1944; War Correspondent for Chicago Sun 1944; American Legion Magazine 1945; Artist-Correspondent in Vietnam 1967. Teacher at Art Students League.