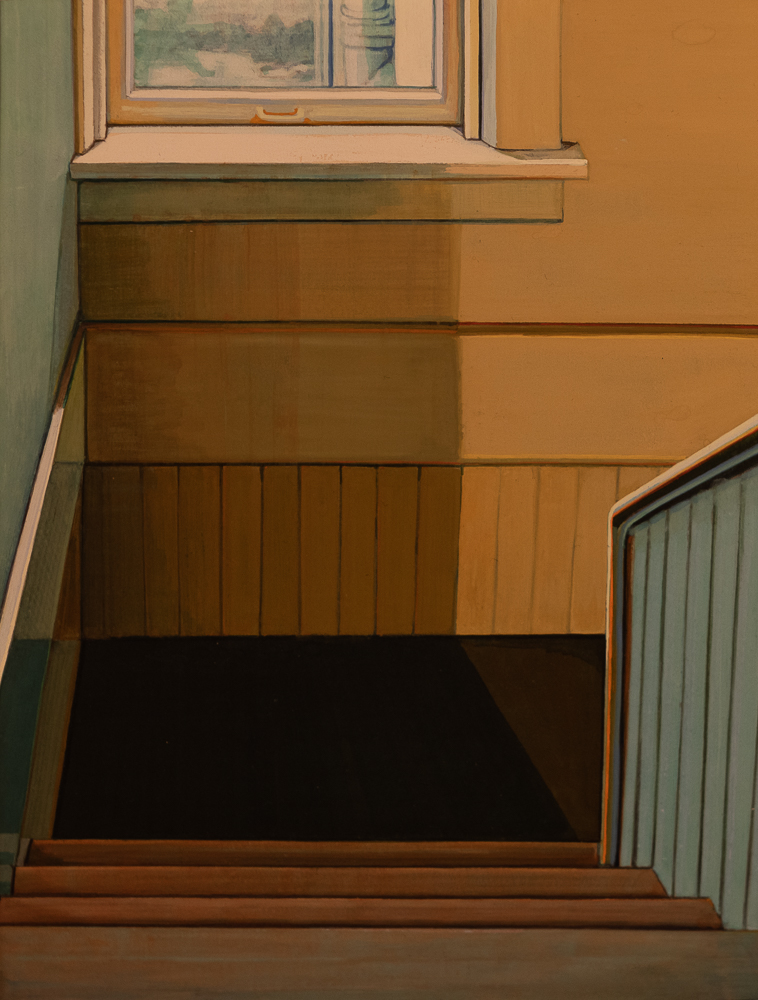 Kathleen Marshall (b.1950)
back stairs
Original gouache on paper.
10 x 7 & 1/4″
1980
$3800
This work, numbered 24 verso is unsigned. I received a message from the artist recently:
That is an early work, of a staircase at my inlaws house in San Mateo, CA. I can see that it was my inventory #24 and was entitled "Backstairs".
From that period I am not sure that I signed everything.
There was a period when I painted my initials into the right or left corner in tiny print (KEM). The photo you sent does not show the edges of the painting so I can not see if the initials are under the mat.
When I started taping off edges of an image I would write out my full signature in the right corner in the white margin. Again in this photo the mat is covering up the white paper where the signature would be..
(Sometimes zealous framers cut the surrounding paper down and may have inadvertently cut off the signature but judging from the back it looks like that is not the case.
Have you taken it out of the mat?
I am in France but hope to make it to La Jolla to visit my mother in the summer. I could sign it then if needed.