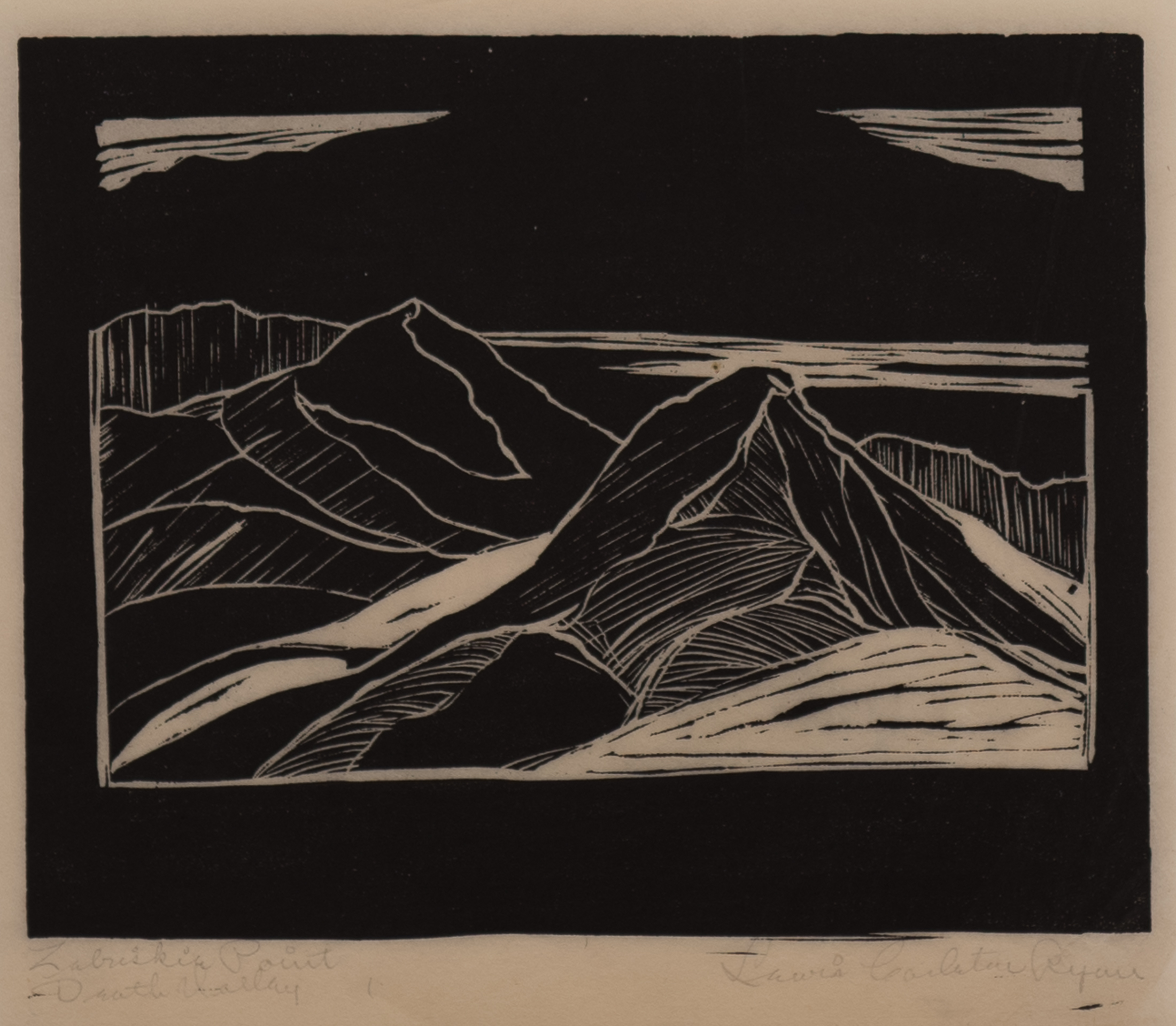 Lewis Carleton Ryan ( 1894-1982) Zabriskie Point, Death Valley linocut , 5 &1/2″ x 7″ titled, pencil signed $250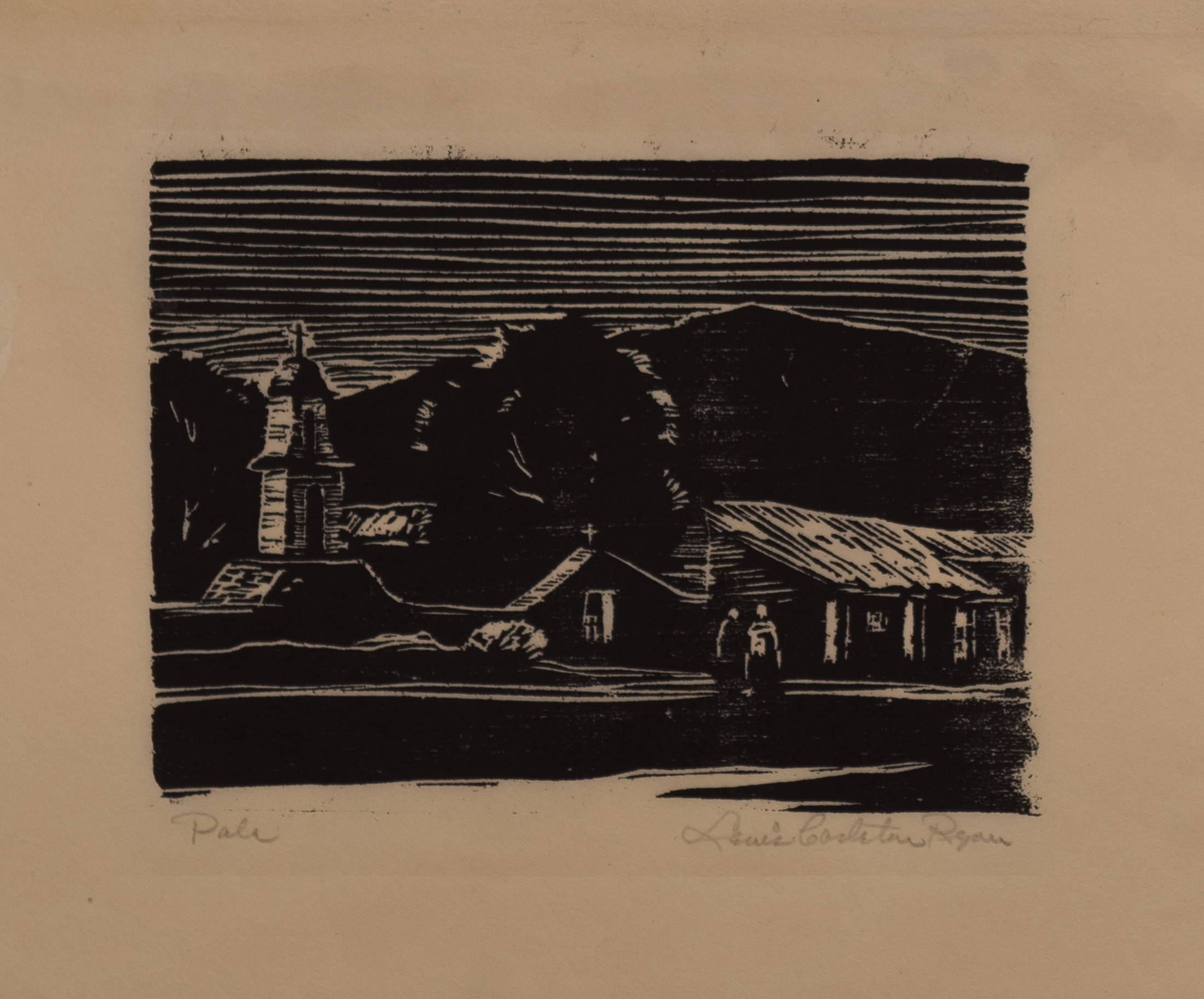 Pala woodcut 5 x 6″ pencil signed $250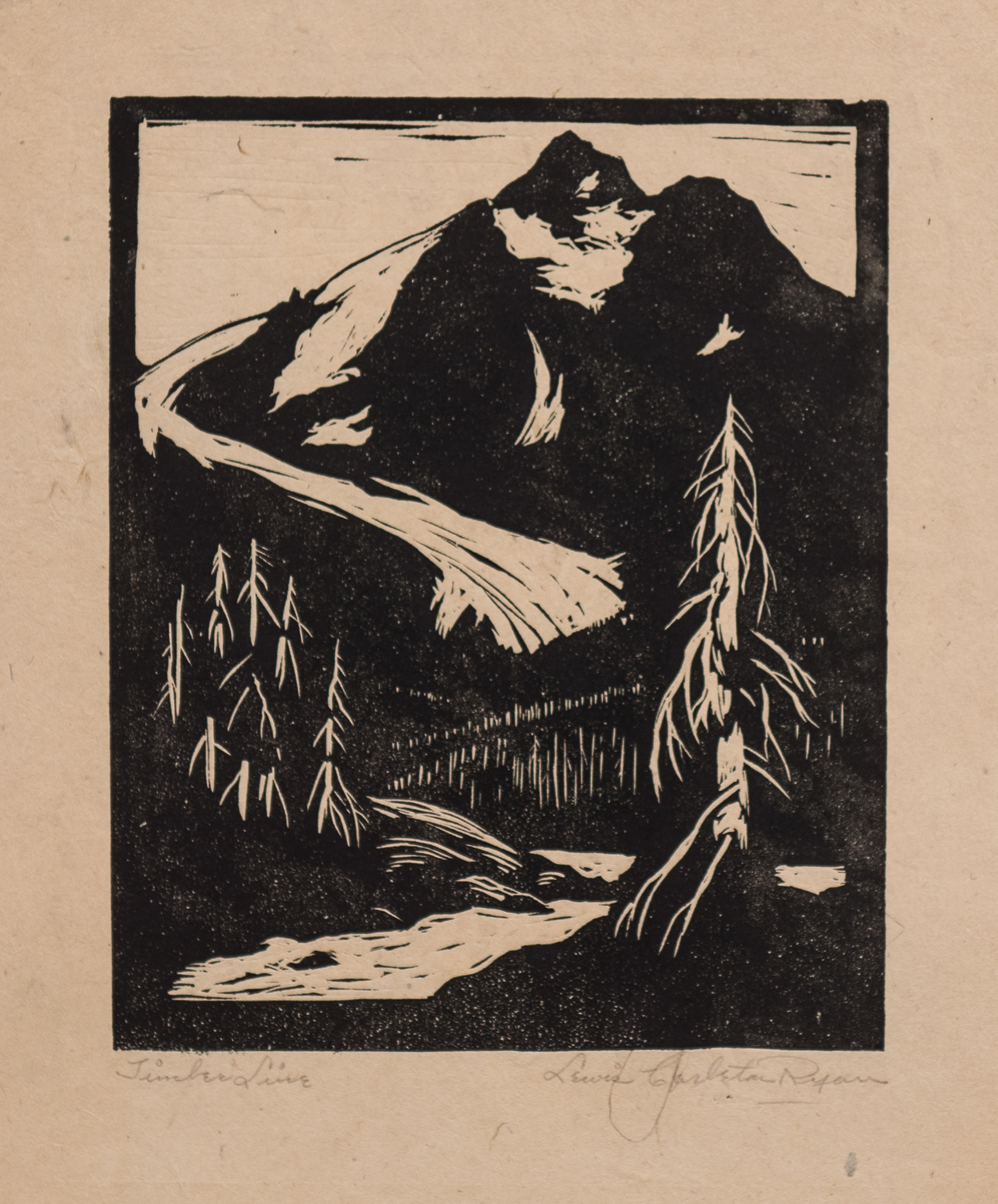 Timberline woodcut 8 x 6″ pencil signed $250
From AskArt:
Born in Austin, TX on May 23, 1894. Following service in WWI, Ryan came to Los Angeles from Seattle in 1919. He studied art at UCLA and Otis Art Institute followed by a year of study in Amsterdam, Paris, and Rome. His illustrations were published in the Los Angeles Times, McCalls, Ladies Home Journal, and on the covers of Westways. The last 30 years of his life were spent in Escondido in San Diego County. His illustrations appeared in five books on Escondido history written by his wife Frances. He died nearby at Palomar Hospital on Jan. 4, 1982. Ryan's work includes copper plate engravings, watercolors, pen-&-ink and pencil sketches; however, he was most successful with woodcuts and greeting cards. His subjects include desert scenes and the historic buildings of Los Angeles. Exh: Otis Art Inst. Alumni, 1936, 1941; Calif. WC Society, 1936-44; LA County Fair, 1937; Chamber of Commerce (Santa Paula), 1938. In: Huntington Library (San Marino).
Edan Hughes, "Artists in California, 1786-1940"
Interview with the artist or his/her family; The Otis Story; North County Evening Tribune, 8-14-1980; Excondido Times-Advocate, 1-6-1982 (obituary).