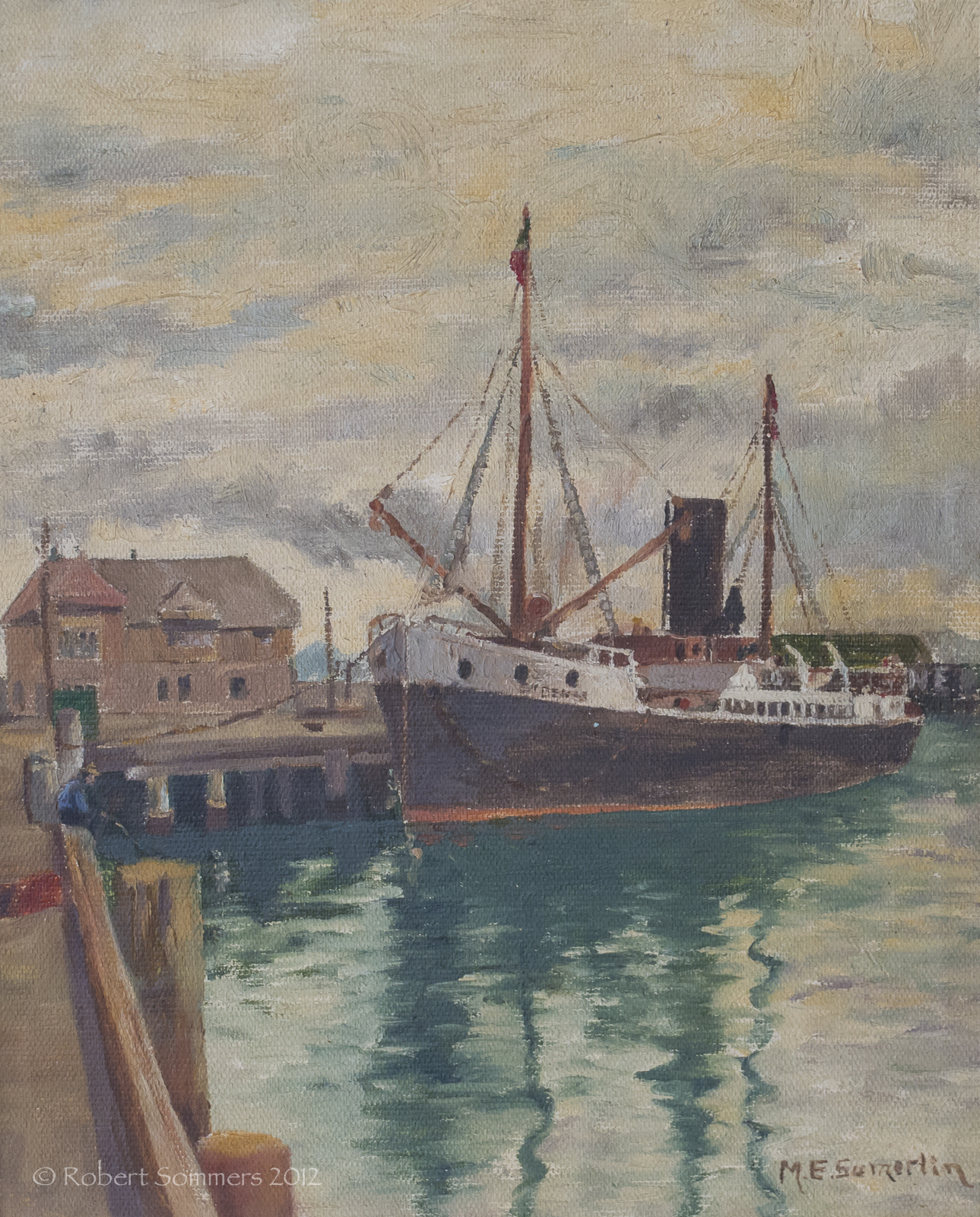 Mabel Sumerlin (1879-1956) San Diego Wharf o/ab  signed l/r 13 x 10.5″ framed $600
A painter of California landscapes including historical buildings still lifes and portraits, Mabel Sumerlin was born in San Diego and remained there during most of her life.
She studied locally with Charles Fries and Nicolai Fechin, and for many years had a studio in Balboa Park. She exhibited wtih the San Diego Art Guild, the San Diego Fine Art Gallery and the California State Fair.
She was married in 1900 to Howard Sumerlin.
Mabel Sumerlin died July 8, 1956 in San Diego.
Source:
Edan Hughes, "Artists in California, 1786-1940"