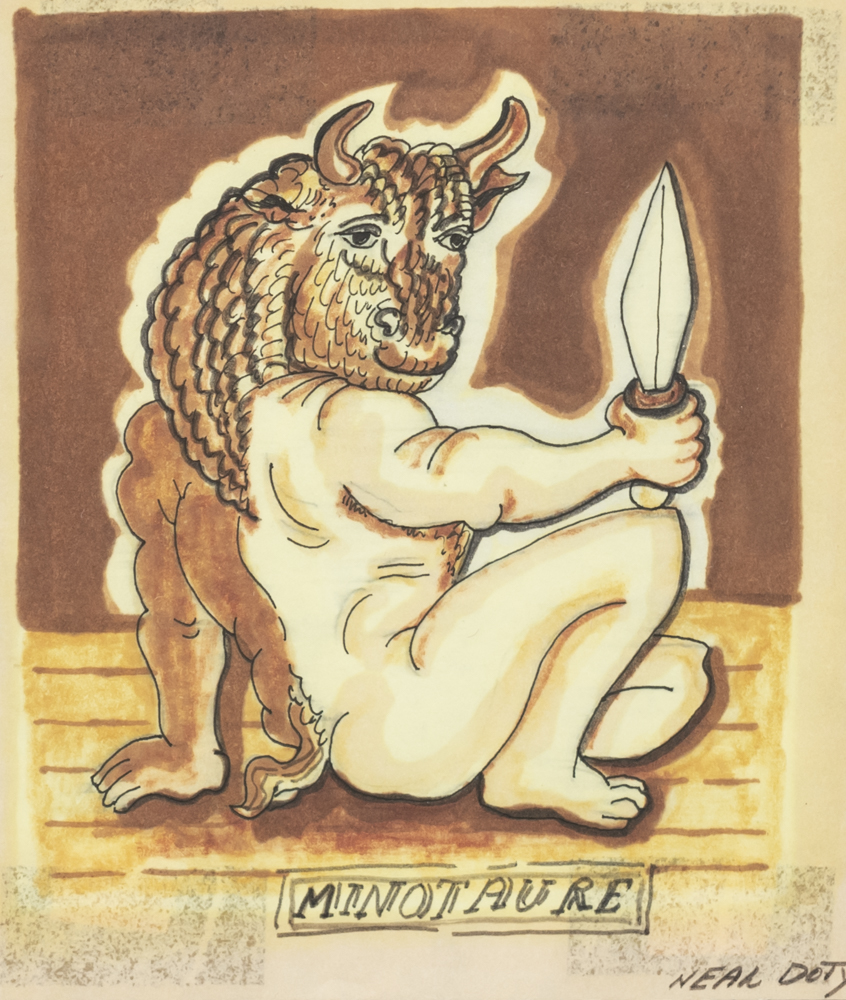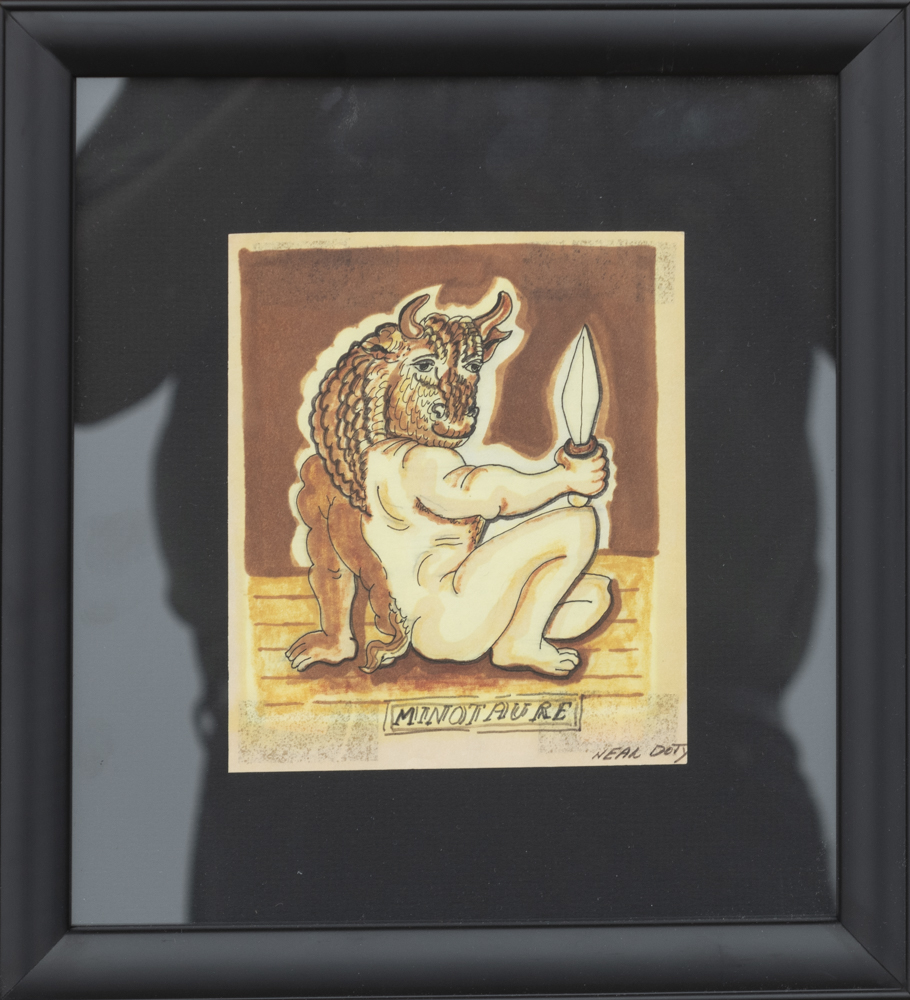 Neal Doty (1941-2016)
Minotaure
marker on paper
7 x 6″ image
$200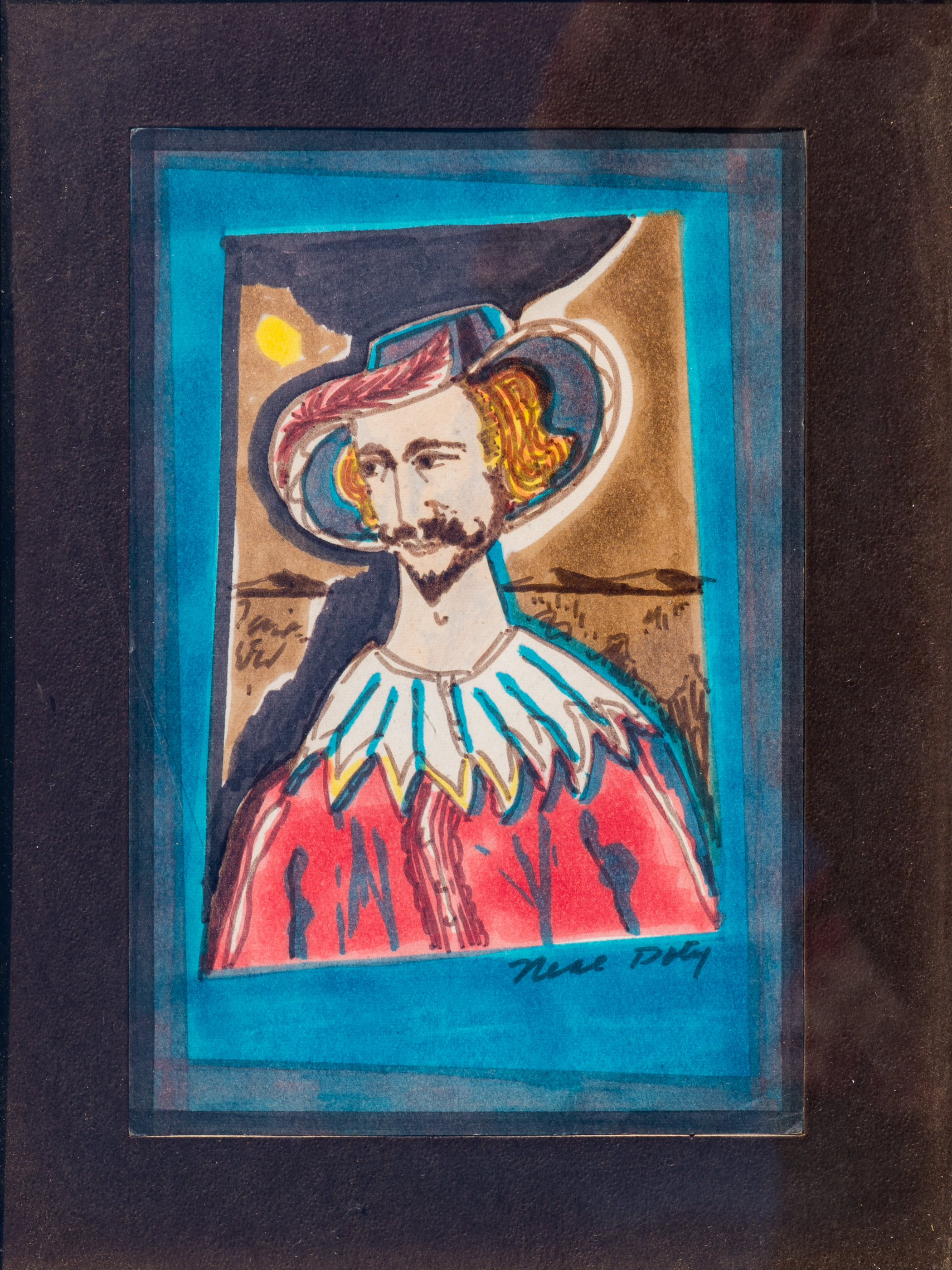 Neal Doty (1941-2016) Marker Drawing of renaissance figure, framed 8 x 6″. marker signed. $100
I visited Doty's commercial art firm in Los Angeles when I was back in art school.
From Askart: California artist Neal Doty was born in 1941 in Glendale, California.  He studied at the Art Center School of Design (Los Angeles, 1967); Los Angeles City College (AA Degree, Fine Art, 1971); and California State University at Northridge (BA Degree, Fine Art, 1973).
Doty served for the US Forces during the Viet Nam war.  Doty was awarded 1st Place in the 1976 Larchmont Art Exhibit in Los Angeles and, in 1977, worked as a commissioned artist with Paramount Studios in Hollywood.
Neal Doty died in his home in Palm Desert on Saturday, October 1, 2016 with his family by his side.
Mr. Doty's works have appeared at the N.Y. Art Expo in New York City, the Washington Art Fair in Washington, D.C., and the Basel Art Fair in Basel, Switzerland. '