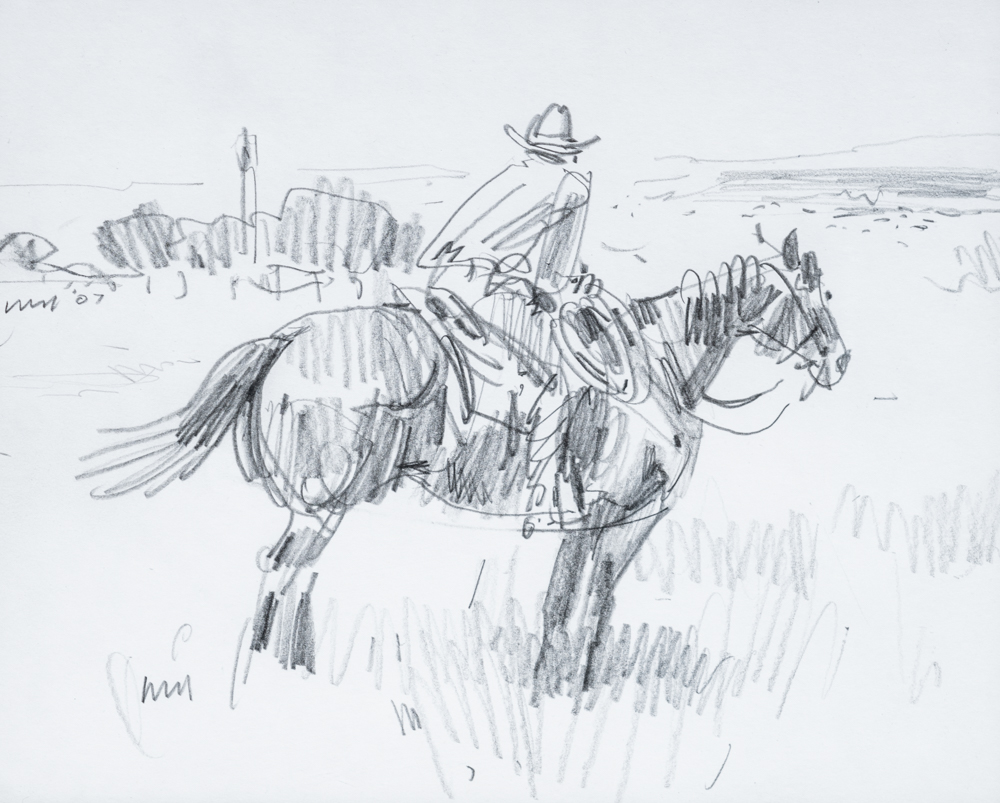 Ned Jacob charcoal drawing lonerider 8 x 10″ signed, framed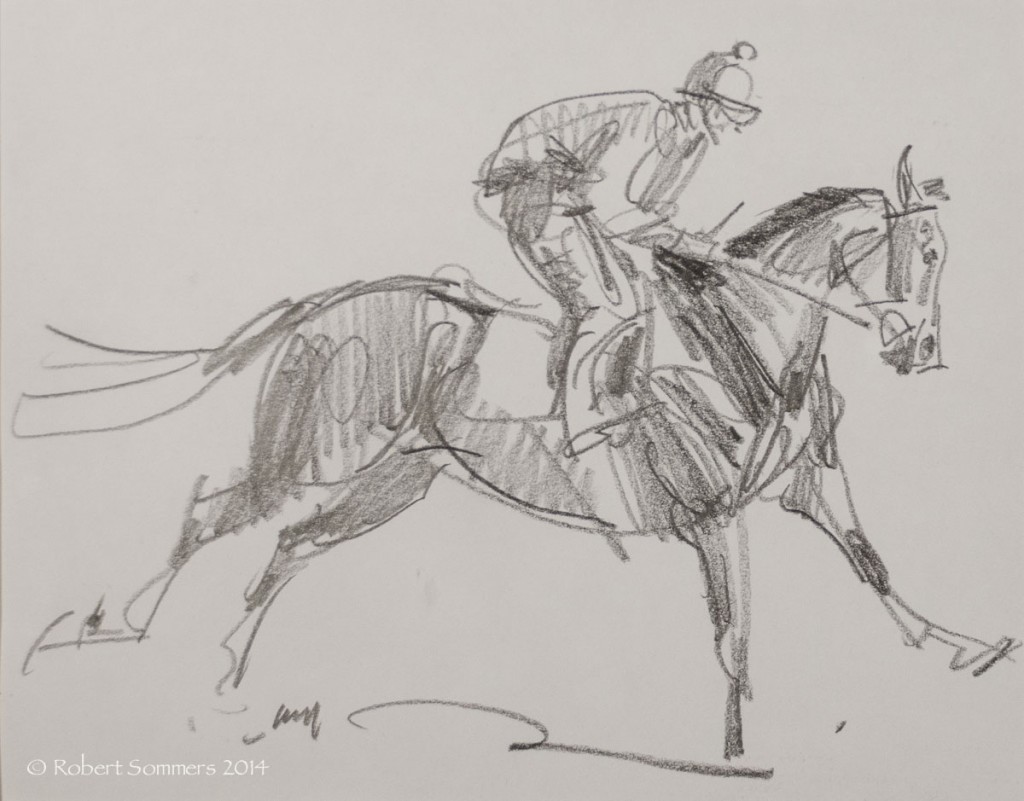 Ned Jacob polo rider charcoal on paper 8 x 10″ framed
A painter of the contemporary Westerner, he was born in Elizabethton, Tennessee but made his home in Denver from 1966. He is particularly known for the authenticity of his Indian subjects.

He spent his childhood in New Jersey and then hitchhiked to Montana with fifty dollars and a high school diploma in his pocket. He worked at a trading post and met the painter Ace Powell, who gave him lessons in the basics of art. To learn about their ways and collect artifacts, he lived among the Blackfeet Indians and did many historically important paintings of these subjects.

In 1961, feeling that he still lacked direction, he got to Taos, New Mexico to be in an area of accomplished artists. There he met Nicolai Fechin and was heavily influenced by him, and he also took drawing lessons from Bettina Steinke and painting from A.D. Greer and Robert Lougheed. He lived in Walter Ufer's old studio, and his style became similar to that of the Old Taos Painters.

By 1966, he was settled in Denver, and shortly after came to be regarded as an accomplished artist, earning recognition including membership in the Cowboy Artists of America and the Academy of Western Art. However, he quit both groups because he did not believe in competing with his peers.