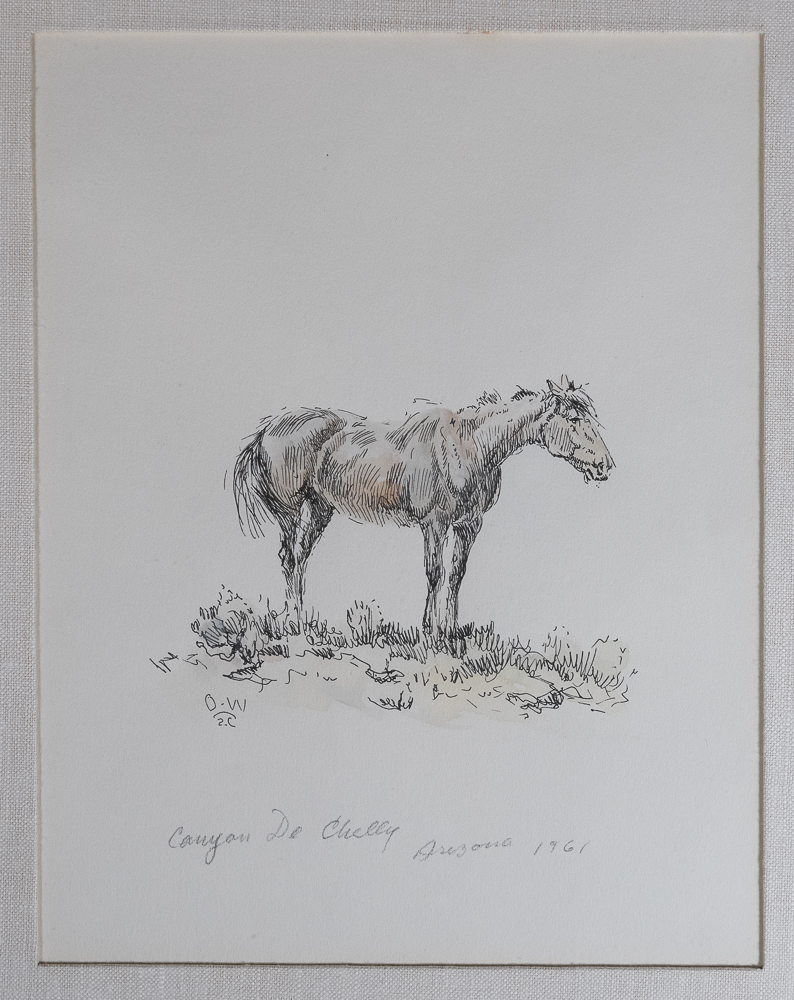 Olaf Carl Wieghorst (1899-1988)
Lone horse, Canyon de Chelly
ink and watercolor
signature lower left
annotated Canyon de Chelly, Arizona 1961
matted, framed
10 1/2 x 8″
$1500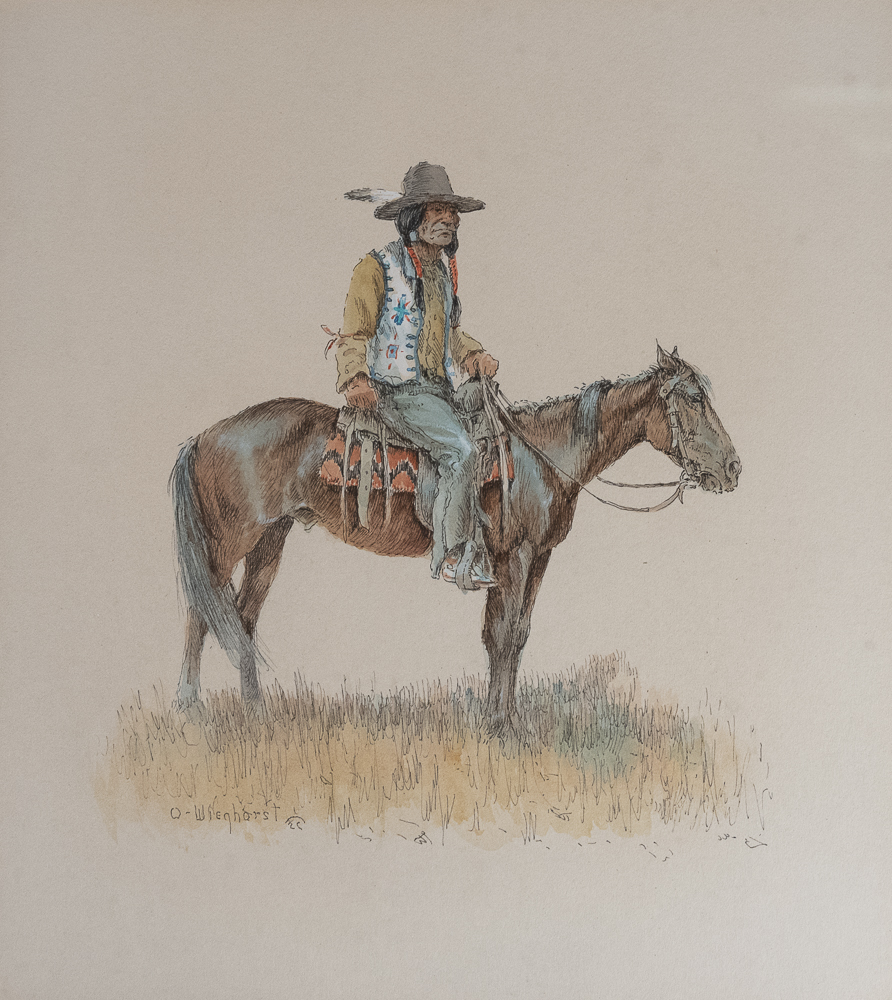 Olaf Wieghorst
Navajo on horse
pen, ink and watercolor
matted, framed
10 1/4 x 9 1/2″
$5500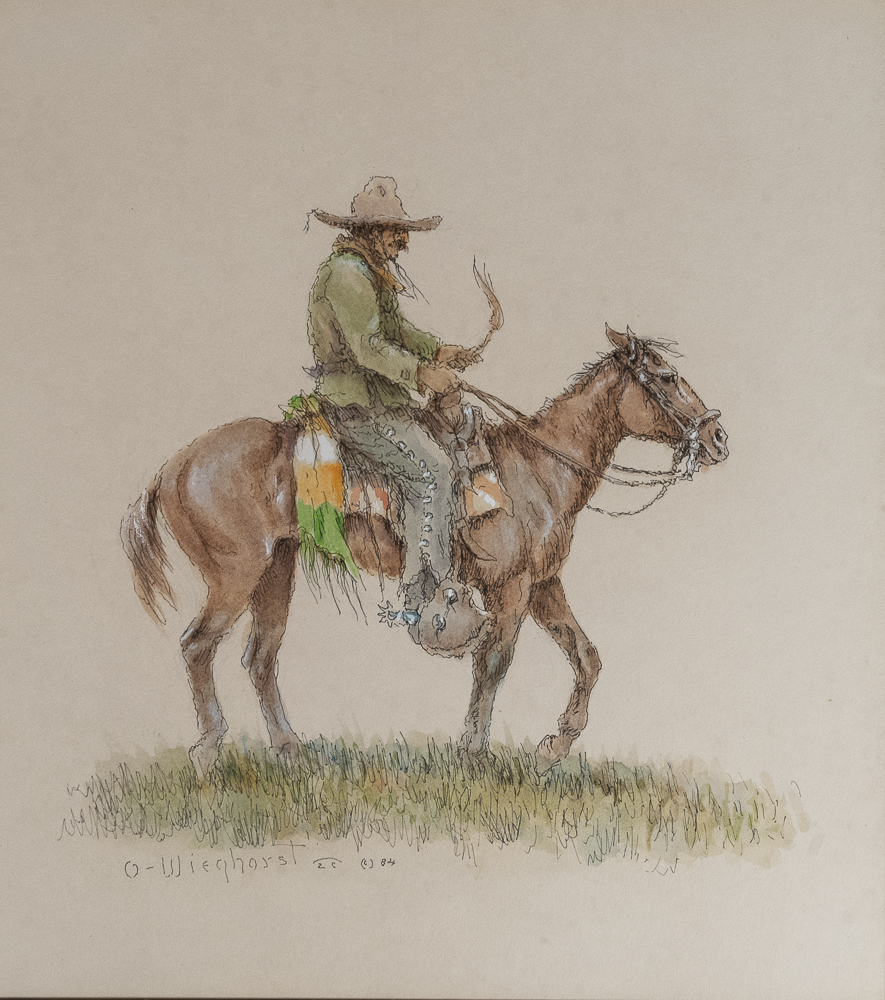 Olaf Wieghorst
Mexican cowboy on horseback
pen, ink and watercolor on paper
signed l/l, dated © '84.
matted, framed
10 1/2 x 9 1/2″
$5500
From Askart:
He arrived in the U.S. in 1918, joining the U.S. Cavalry, & patrolled the Mexico border in New Mexico & Arizona . When he mustered out of the army, he drifted, ending up as a wrangler on the Cunningham Ranch near Alma, New Mexico.
By the mid-twenties, Wieghorst was in New York City, working as a mounted policeman – his relationships with the many horses that were a part of his life became the common denominator of his paintings. Living in California by the end of WWII, he began a career that spiraled to success, in part due to his engaging personality.
His paintings have appeared in numerous solo & retrospective exhibitions including the National Cowboy & Western Heritage Museum, Oklahoma City (1974), The Tucson Museum of Art, Arizona (1981), & the San Diego Historical Society, California (2002).