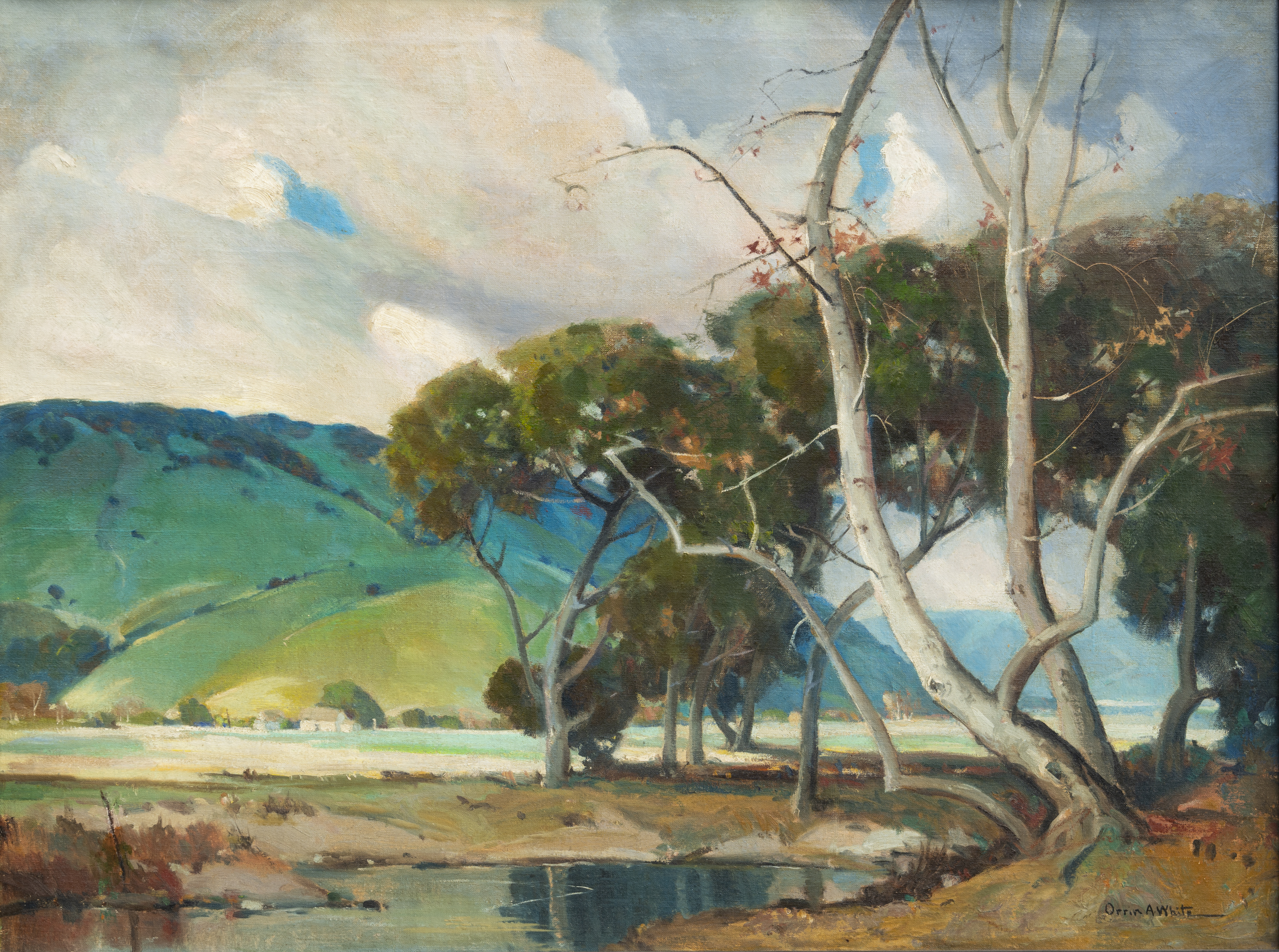 Orrin White (1883-1969)
Sycamore Landscape
Oil on canvas  32×40
Price on request

From Askart:
Orrin Augustine White was a landscape painter born in Hanover, Illinois in 1883. His art career began rather late in life after he pursued a career in chemistry as a professor at Portland University. He also briefly helped in the designing of textiles at his parents textile mills.
By 1912 he was in Los Angeles painting in his leisure time, but by 1915, he was taking his career in art more seriously as is evidenced by his participation in the Panama Pacific International Exposition in San Francisco in 1915. After this time it was his decision to devote his entire career to the pursuance of art, only interrupting this once during World War I during which time he served in the armed forces.
He settled in Pasadena and often made painting excursions into the Southern California countryside, in particular Palm Springs, the High Sierras, and into Mexico, where he painted village life. He had gained national recognition by the time of his death in 1969. He exhibited widely throughout his career and won a silver medal at the Panama California Exhibition in San Diego in 1915.