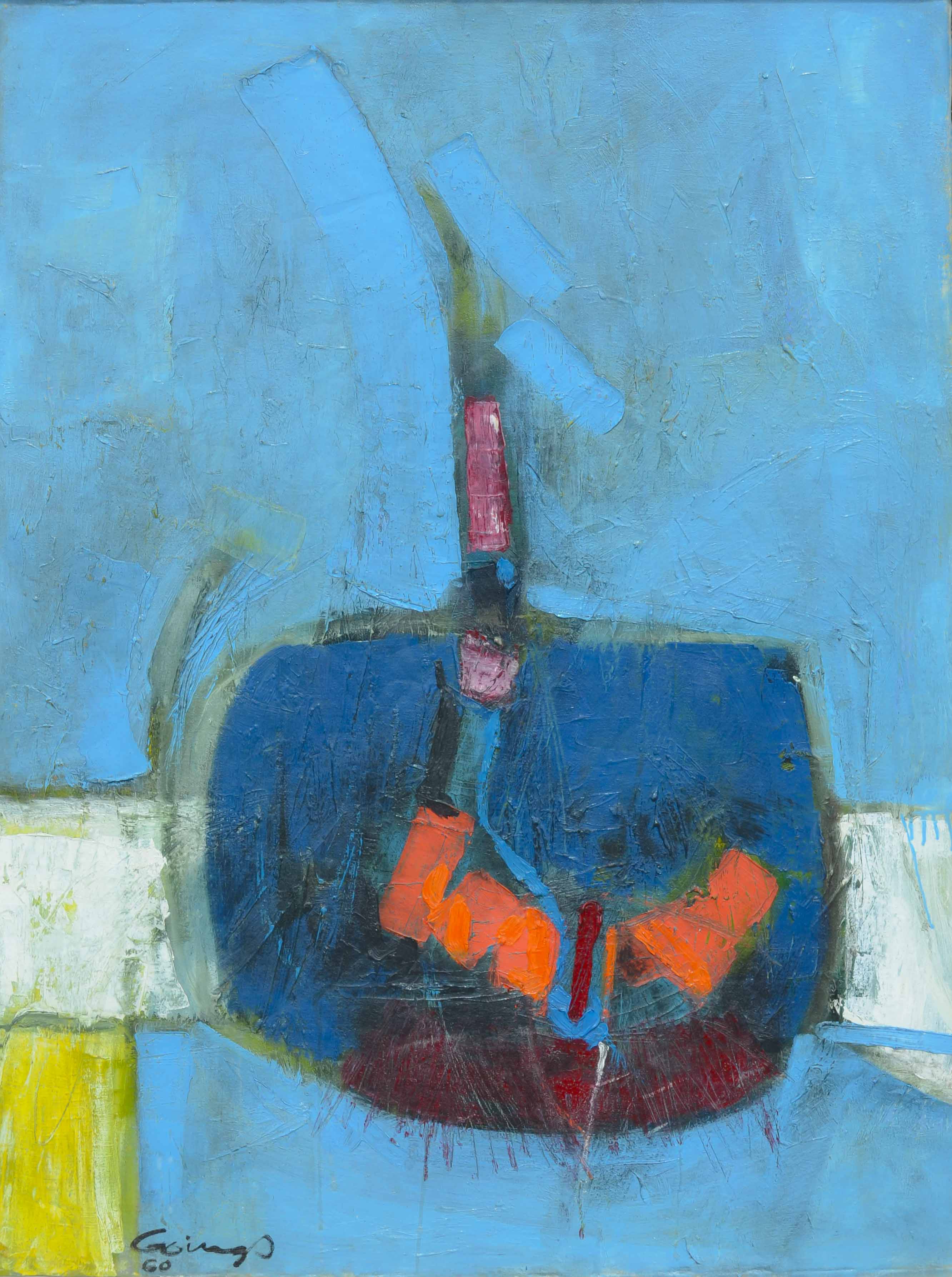 Ralph Goings (b. 1928) oil on canvas The place where the secrets are kept. 42 x 32″ signed and dated l/l original strip frame. This piece dates to Goings period at the California College of Arts and Crafts in Oakland. sold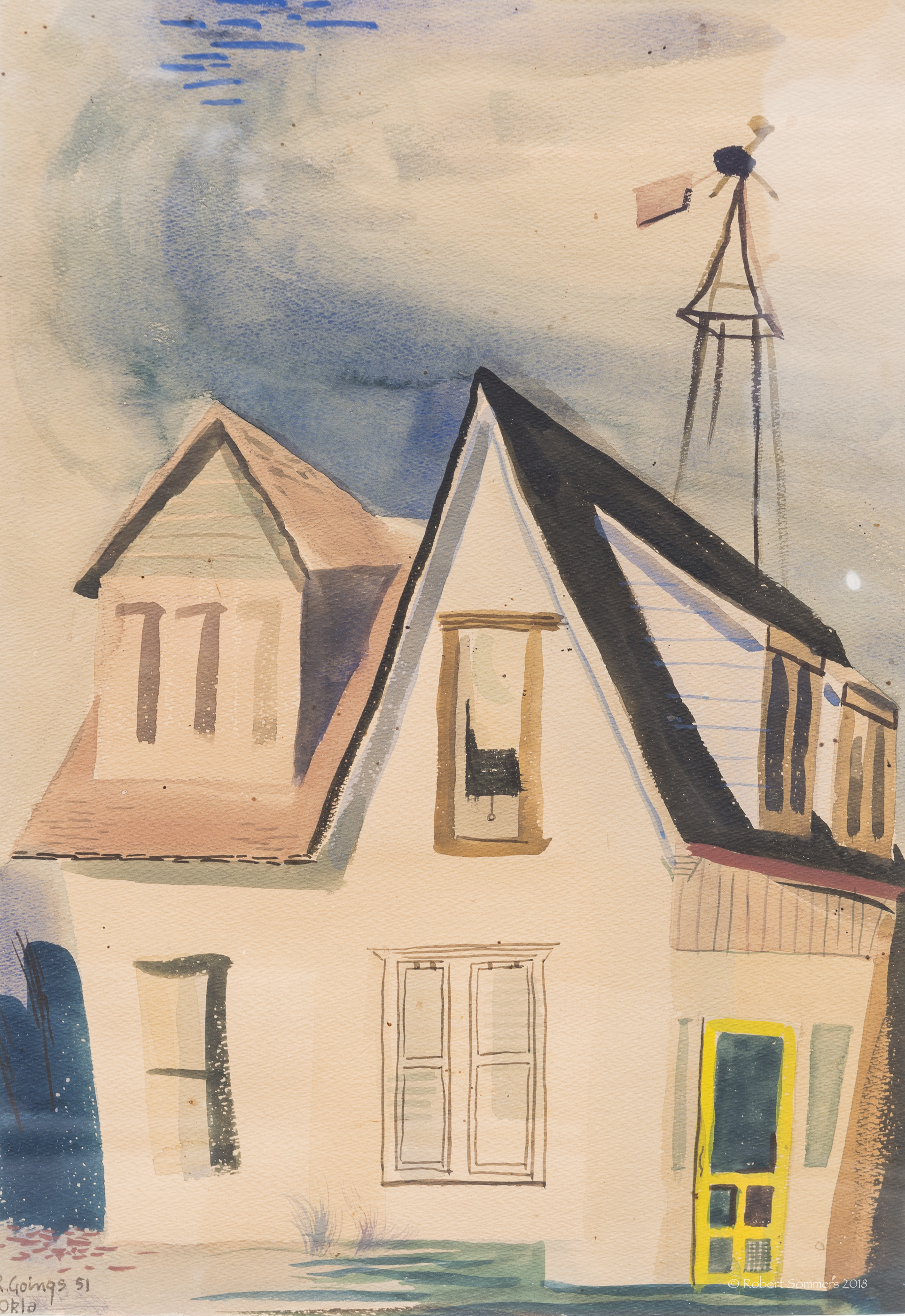 Ralph Goings untitled watercolor 21 x 14″ signed R. Goings '51 Okla l/l  p.o.r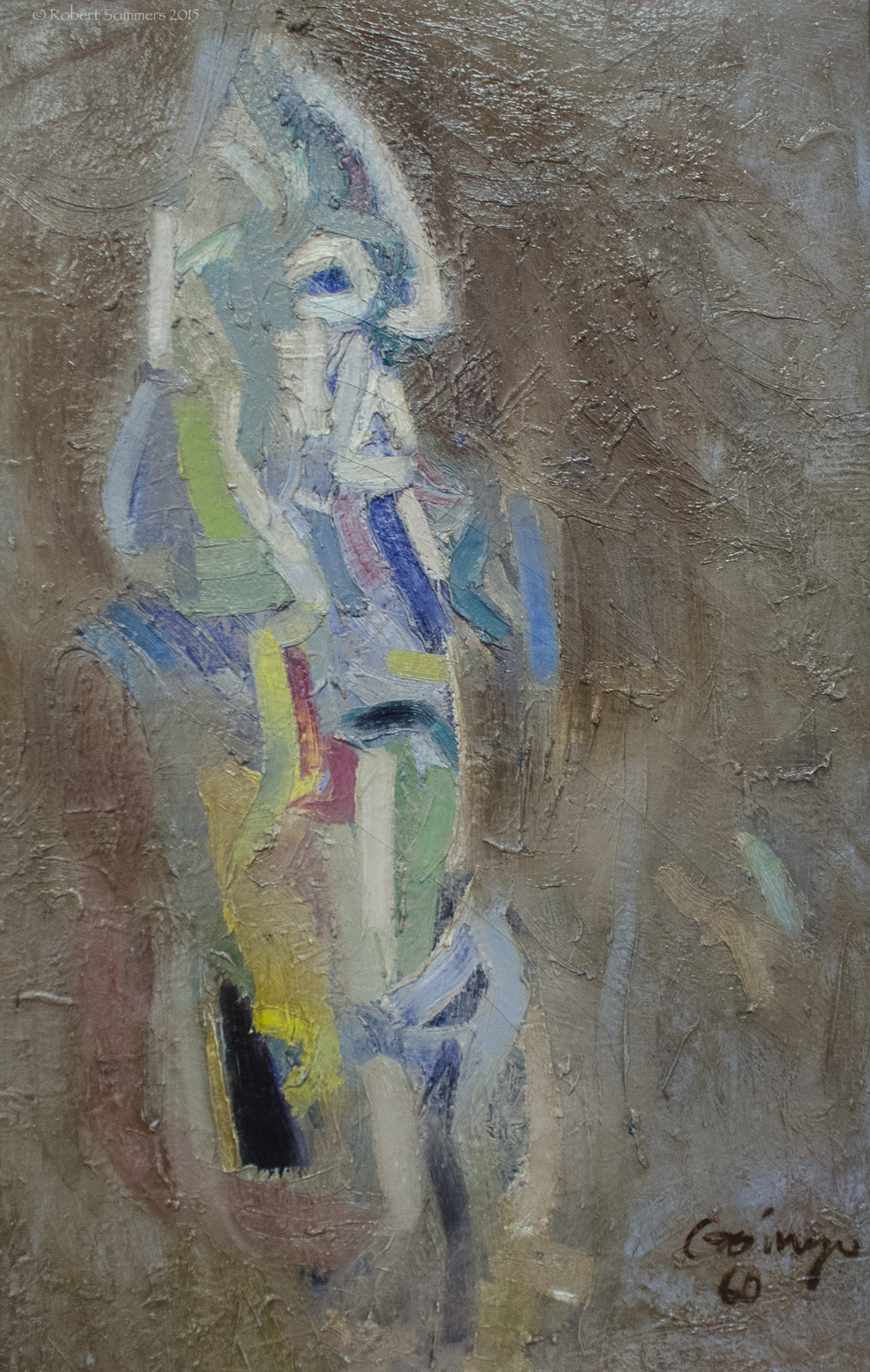 Ralph Goings Portrait of Albert Pinkham Ryder o/c 38 x 24″ CCOFA period tag verso – Northern California Arts Open Exhibition Ralph Goings 6709 Judistin Dr. Fair Oaks sold
From AskArt:
Ralph Goings is considered to be one of the most skilled artists of the photo-realist movement. He received his undergraduate degree in art at the California College of Arts and Crafts, in Oakland California.
In 1966, Goings attended Sacramento State University and got a Masters degree in Fine Art. His experience there spawned his realistic approach to painting.
Goings traveled around California taking photographs of pick-up trucks which he would later use for the basis of his paintings. Once he selected the image he wanted to use, he would project the slide onto a canvas and pencil in the lines and details. The photograph would eventually be transformed into a painting but with more detail and clarity than the human eye could see in real life. The end result would have a painted surface but without pronounced brush strokes giving the painting a texturally "real" effect, not manufactured.
Goings ventured into other subject matter, painting diners, fast-food stops and supermarkets in urban, middle-class America. Later in New York state, he focused on the interiors of diners,and other buildings. He always concentrated on scenes that were devoid of emotion, providing an objective view. He had a one man show at Artists Cooperative Gallery, Sacramento, California (1960), and among many group exhibitions he has shown his work in the O.K. Harris Gallery in New York (1980). Goings settled in Charlottesville, New York.