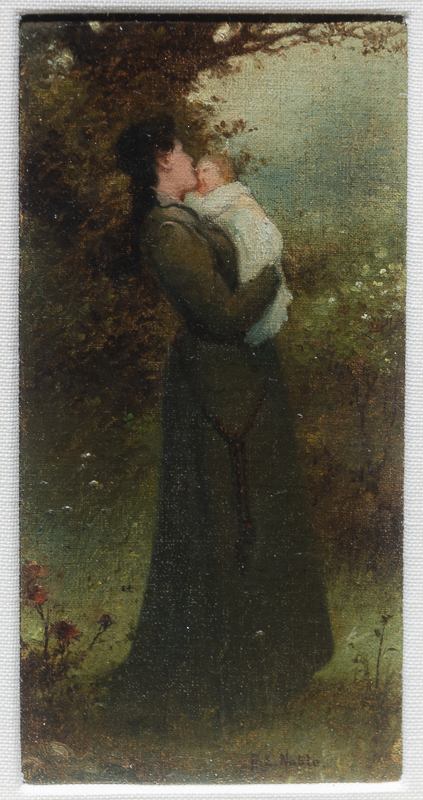 Raymond Elmer Noble (1880-1947)
mother and child, Victorian/arts and crafts , oil on board miniature, signed R.E. Noble, 7 x 3.5″, framed sold
Born in Grand Rapids, MI on March 12, 1880. Noble studied art in Grand Rapids and Columbus, OH before arriving in Los Angeles in 1920. He died there on Jan. 2, 1947. In: Belmont High School (LA).
Source: Edan Hughes, "Artists in California, 1786-1940"
Los Angeles Times, 1-5-1947 (obituary).