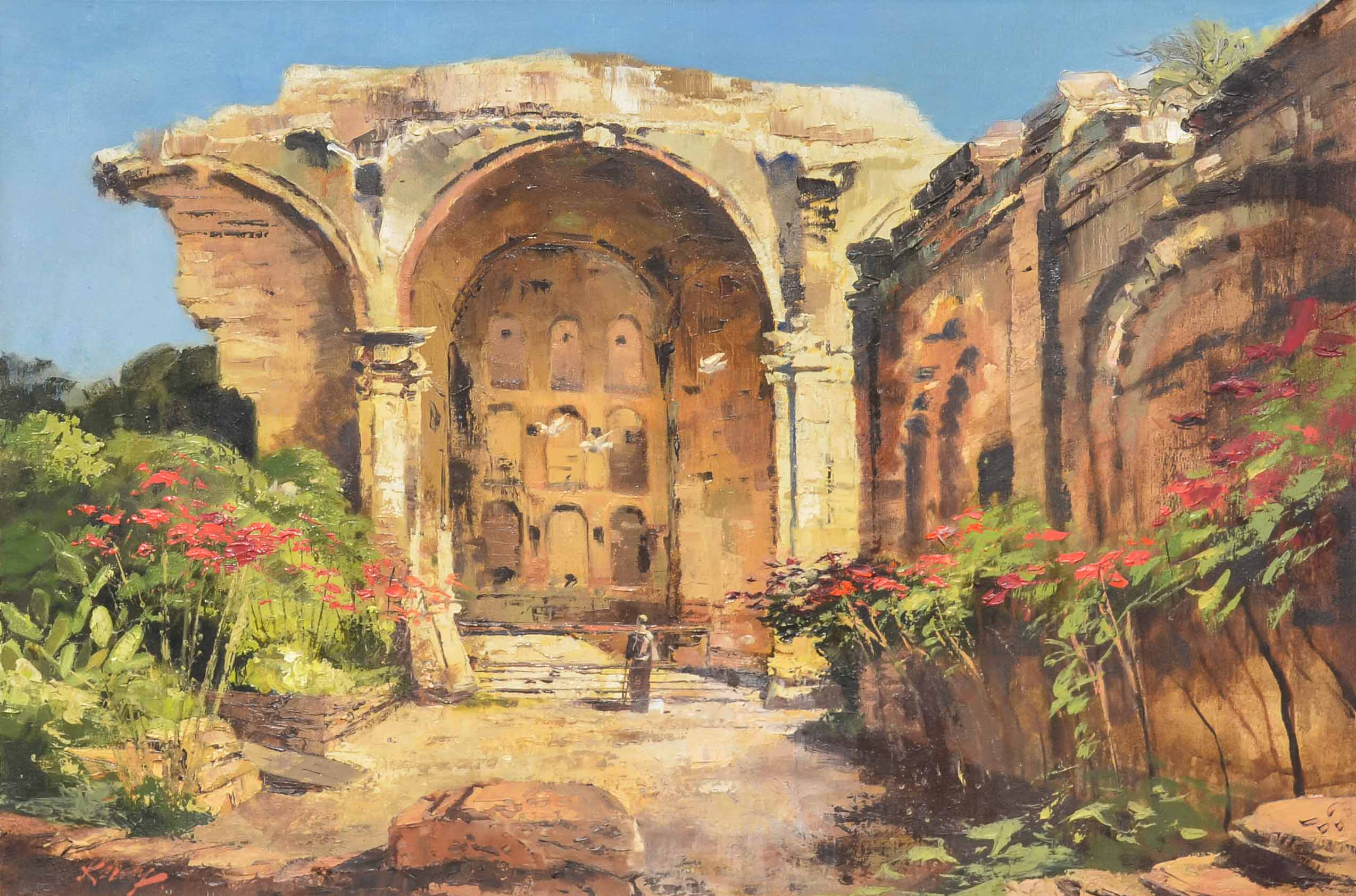 Richmond Irwin Kelsey (1905-1987) o/c signed lower left 20 x 30″ titled verso Old Church Ruins – San Juan Capistrano, CA, framed  sold
Richmond Irwin Kelsey, a painter, muralist, illustrator, and print maker, was born in San Diego, California on May 3, 1905. Kelsey studied at the Otis Art Institute*, Santa Barbara School of the Arts*, Los Angeles Art Center School, and under Frank Morley Fletcher.

He began painting and exhibiting watercolors, and oils, while studying at the LA Art Center School. He taught art at the Santa Barbara School of the Arts in the 1930's. He was an Art Director at the Walt Disney Studios from 1938-1950.

In addition to his animation work for Disney, Kelsey produced illustrations for a series of Golden Books. He also wrote and illustrated a popular children's book, Good Enough Gismo. He was also known for a series of woodblock* prints produced early in his career a la Frank Fletcher.

Kelsey was a member of the California Watercolor Society*, American Watercolor Society*, San Diego Artist's Guild, Santa Barbara Art League, and the California Printmakers Society. He exhibited his works at the California State Fair, the San Diego Exposition in 1935, San Diego Fine Art Society (now the San Museum of Art), and the Smithsonian Institute.

Richmond Kelsey died in Oxnard, California on May 3, 1987 (his birthday!).