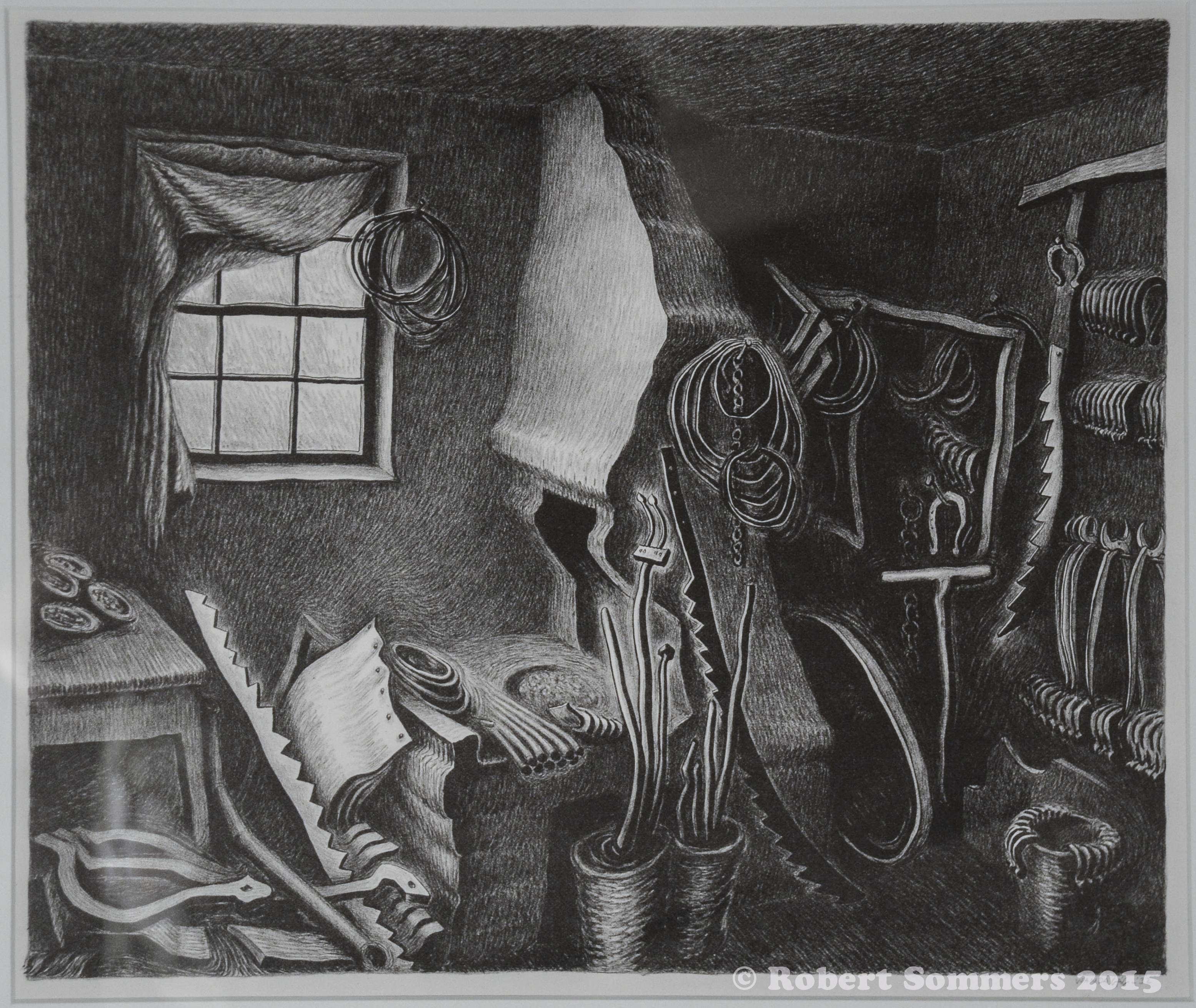 Wanda Gag (1893-1946) The Forge lithograph -1932, edition of 100, pencil signed and dated Wanda Gag '32 lower right 11.5 X 13.75 in full margins, mint – sold
Wanda Gag, illustrator and painter, became a highly praised printmaker in New York in the 1920s and 1930s, and was much credited for her skill in depicting scenes of everyday life.

She was born in New Ulm, Minnesota, and grew up with the customs and fairy tales of her parents' native Bohemia (Czechoslovakia), in a household filled with German music and literature. Her father, Anton Gag, was an artist who supported the family by decorating houses and churches, and he encouraged her interest in art.

In 1910, her drawings were included in a traveling exhibition organized by the Minneapolis School of Art. After winning prizes for her work, she began formal art study, spending a year at the St. Paul School of Art and completing a three-year course of study at the Minneapolis School of Art. In 1917, having won a scholarship to study at the Art Students League, she went to New York City, where she lived and worked until her death.

From an early age, Gag wrote and illustrated stories. She was widely known for her children's books, including Millions of Cats, and her illustrated translations of Grimm's Fairy Tales and Snow White and the Seven Dwarfs.

In addition, she was recognized as a prolific printmaker, producing many etchings, lithographs, and wood engravings. Her drawings and prints were exhibited extensively across the United States during her lifetime and can be found in museum collections in America and Europe. Her bold style of strong, sinuous lines animates even objects such as blacksmith tools in The Forge, as well as organic forms such as the vines and trees in Spring in the Garden.