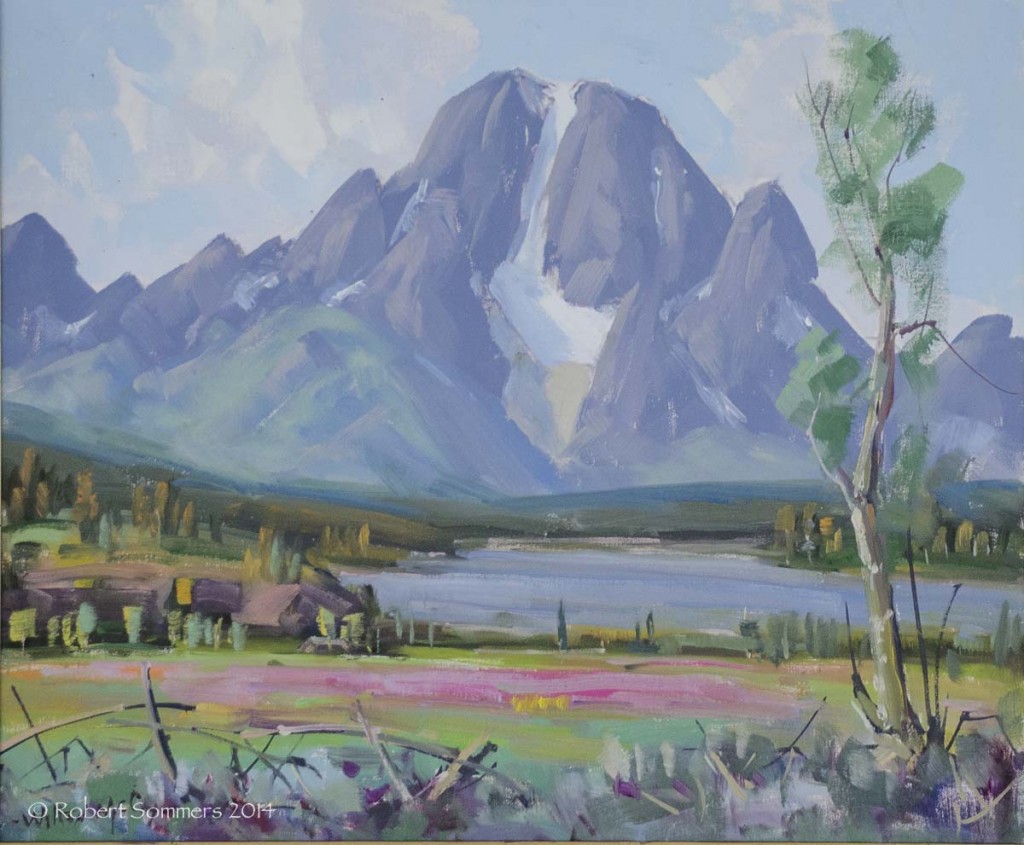 Wilton McCoy ( 1902-1986) o.c Grand Tetons 20 x 24″ framed $1200
Wilton Charles McCoy was born in Kansas on Nov. 26, 1902. Raised on a cattle ranch, McCoy began drawing at an early age.

About 1930 he moved to Long Beach, CA and became active in the local art scene. He studied painting with Henry Richter, Sam Hyde Harris, and Diedrick Diedrickson. He was active in Long Beach until 1947 when he moved to the desert near Palm Springs.

McCoy is known for his landscapes of the smoke trees and desert around his home in Yucca Valley and of the Grand Tetons around Jackson Hole, WY where he spent many summers. He died in Palm Springs on Jan. 3, 1986. Member: Desert Art Center Ass'n; Palm Desert Palette Club.

Exh: Long Beach AA, 1939 (1st prize); Spectrum Club (Long Beach), 1941; Addington Gallery (Desert Hot Springs), 1956; Desert Southwest Gallery (Palm Desert), 1964, 1966, 1973.