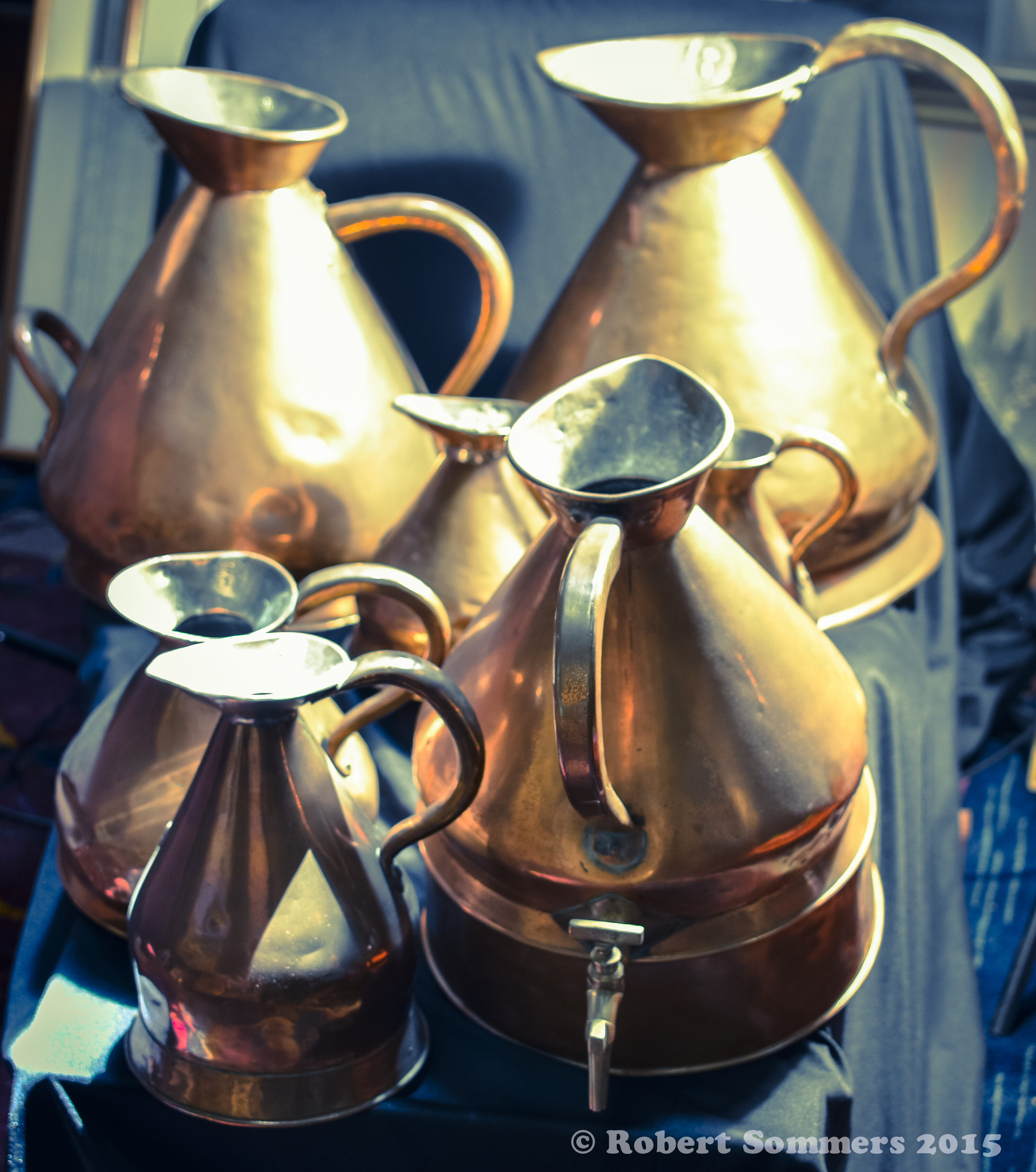 I took in a very beautiful and unusual copper consignment this week. A flotilla of antique copper ale measures, at least some of them from an early Glasgow shop, at least according to the few that are marked.
Seven in number, they vary in size from quite massive (5 gallon) to petit. These were early utilitarian measures. Marked J.McGlashan & Co. Engineers to the Wine, Spirit, Beer and Mineral Water Trades, Glasgow. Some dents, as you might expect. It also bears a "35 crowned weight inspection verification for 34, the Glasgow district E.R.,for King Albert Edward, placing their date of manufacture at 1905-1911.
I started researching the maker, thought I had a bead on him but it turned out to be a ships carpenter from Perth so I will have to continue looking. Know a little bit. He is referenced for a patent on a corking machine in the Post Office Directory of Brewers and Malters, 1884.

And a citation in the 1890 Directory of Chemists and Druggists with an address on Stirling Rd., Glasgow.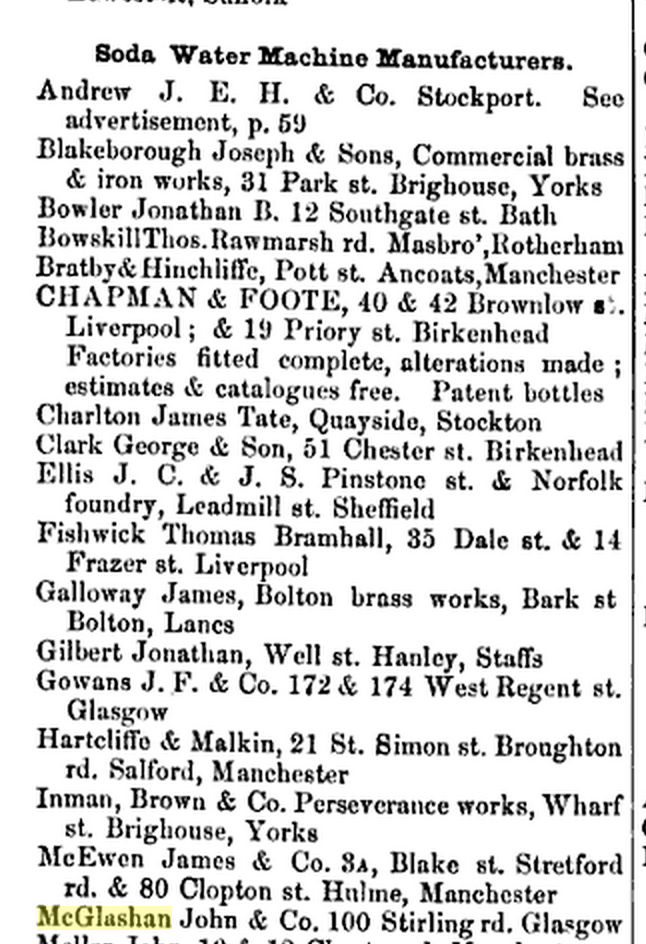 A lovely set of British copper. Perfect for a bar or kitchen shelf. Or even your favorite public house.
*
Bunch of shows coming up. Next week Del Mar, than San Francisco, wait a week, Santa Barbara. Come see me.