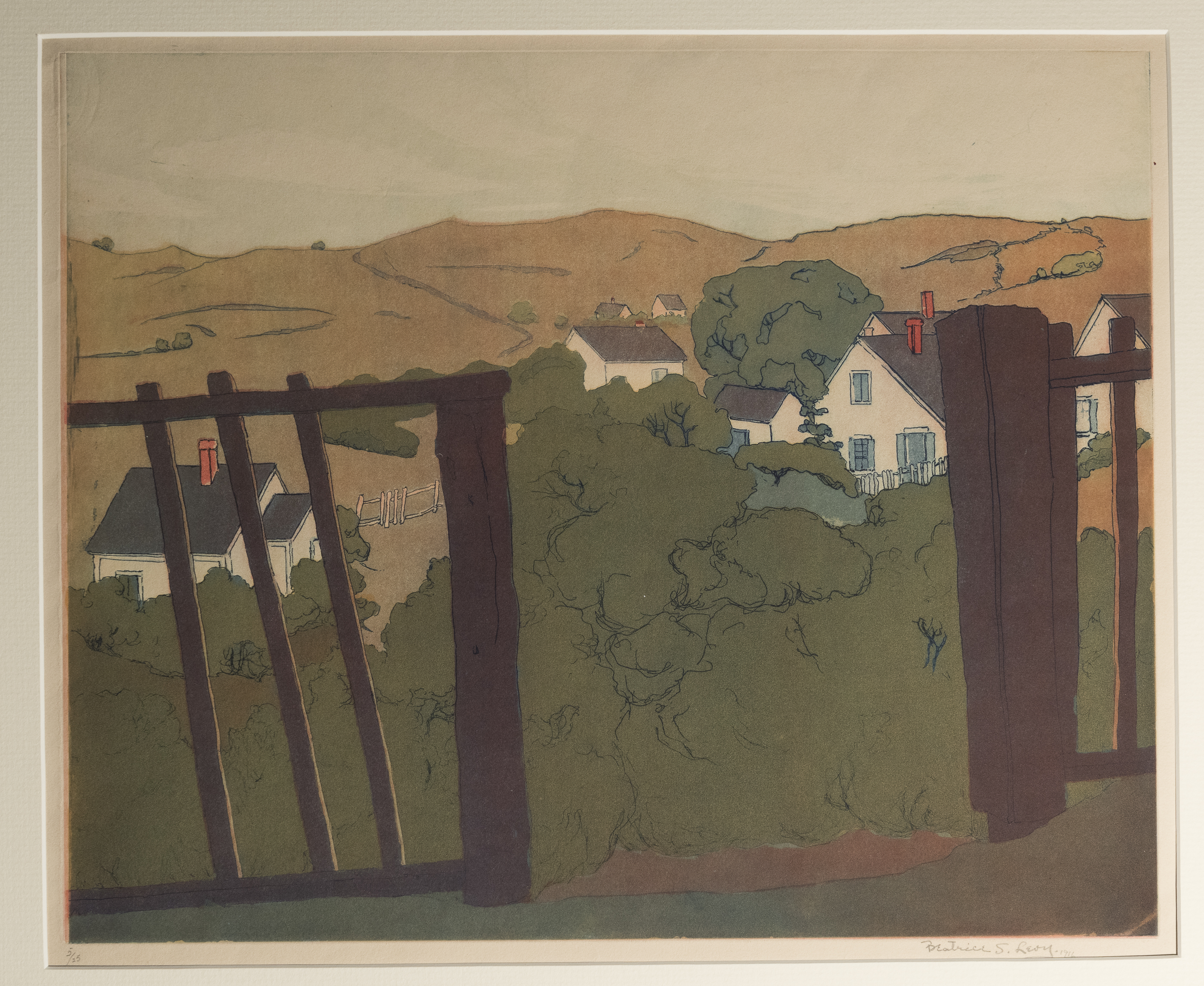 Beatrice Levy (1872-1974)
Through the Old Gate, 1916
ed. 3/25
13 x 16″
American Institute of Graphic Arts Exhibition of etchings by contemporary artists 1917 National Arts Club, NY.
price on request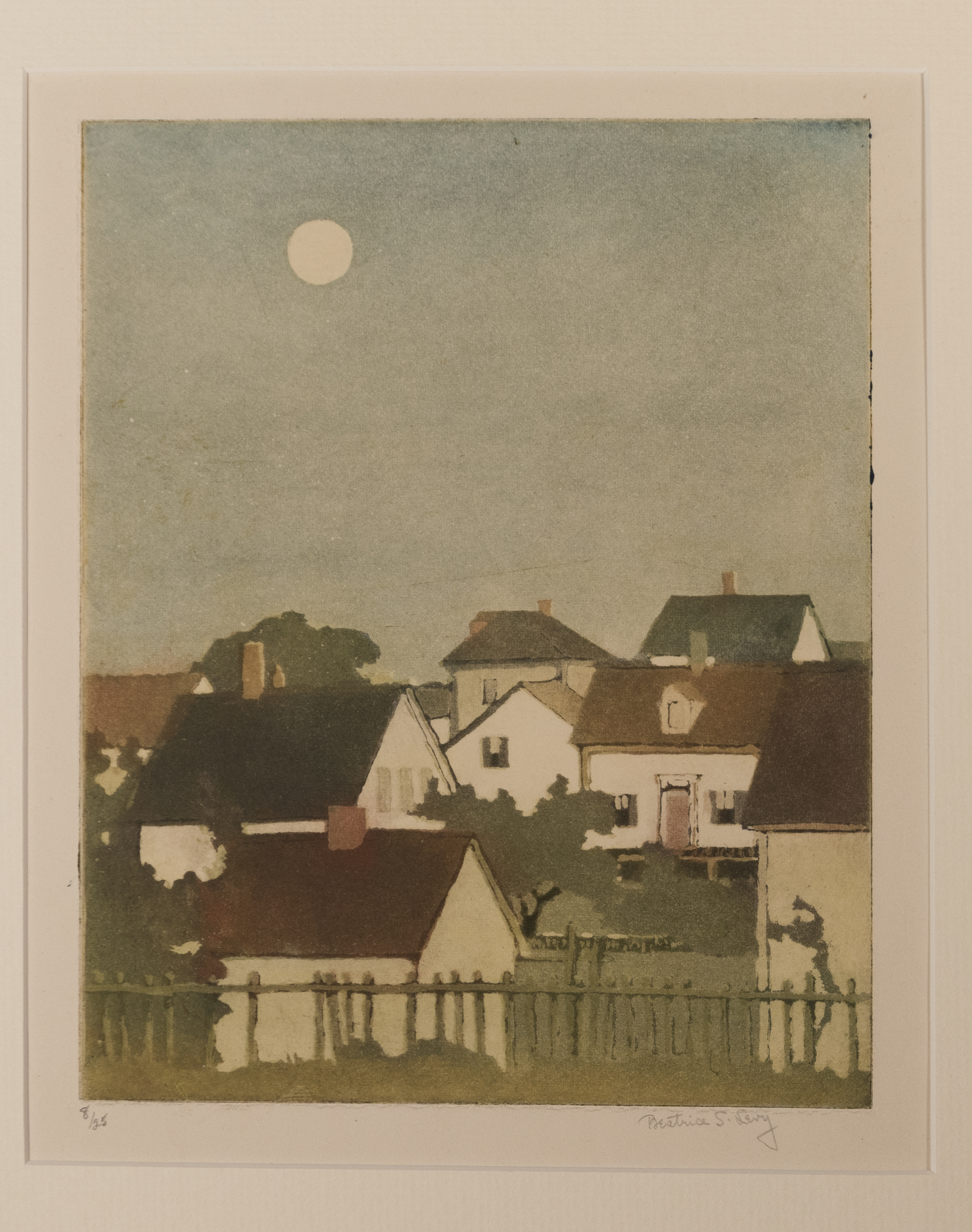 Beatrice Levy (1872-1974)
Provincetown Houses
Color Aquatint, 1916
10 x 6.5″
In collection of: Art Institute of Chicago, Smithsonian American Art Museum,
American Institute of Graphic Arts
Exhibition of etchings by contemporary artists 1917
National Arts Club, NY.
Sold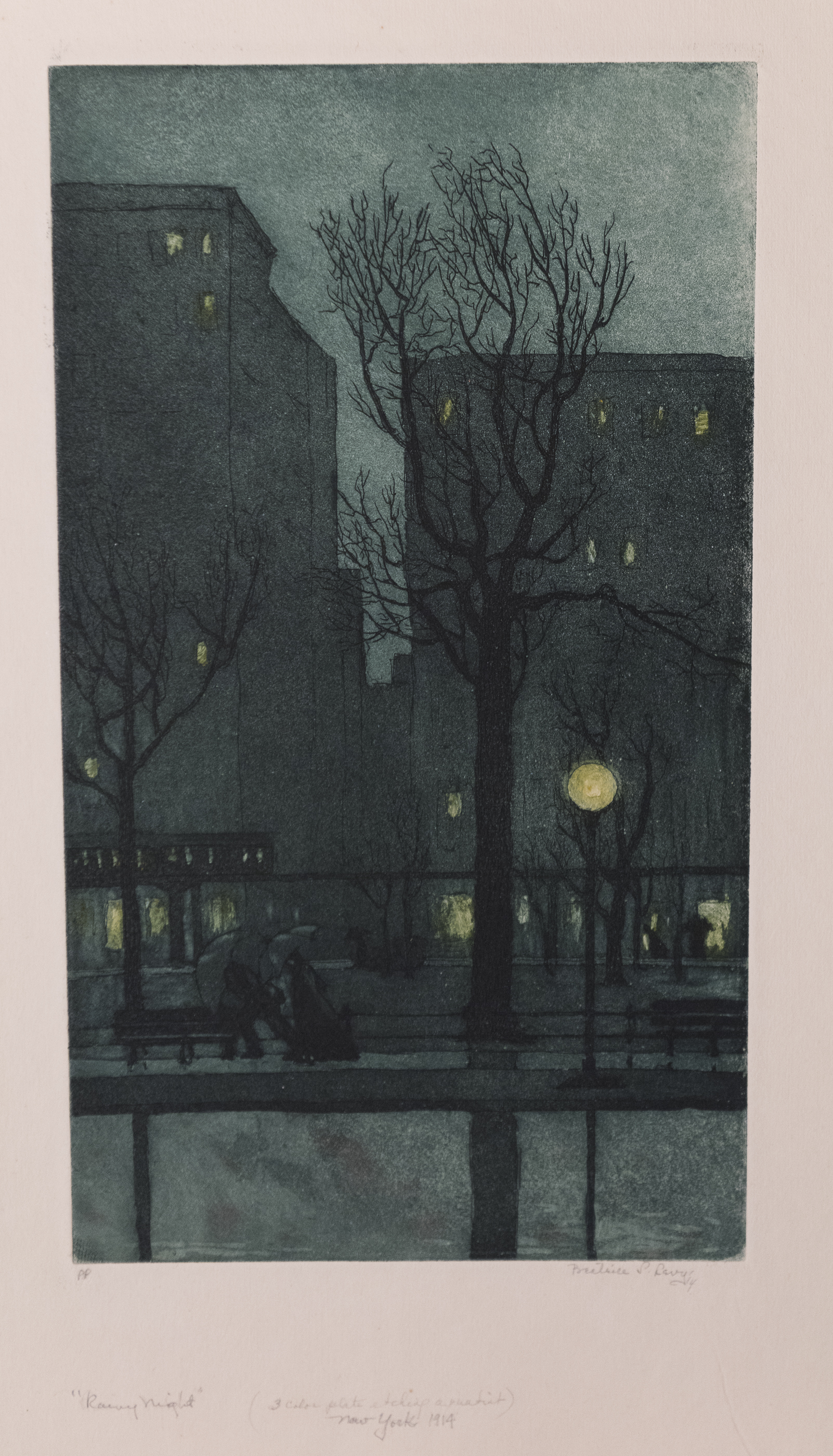 Rainy Night
 3 color plate etching aquatint, New York 1914, 14 x 8″, pencil signed and dated, pp l/l
sold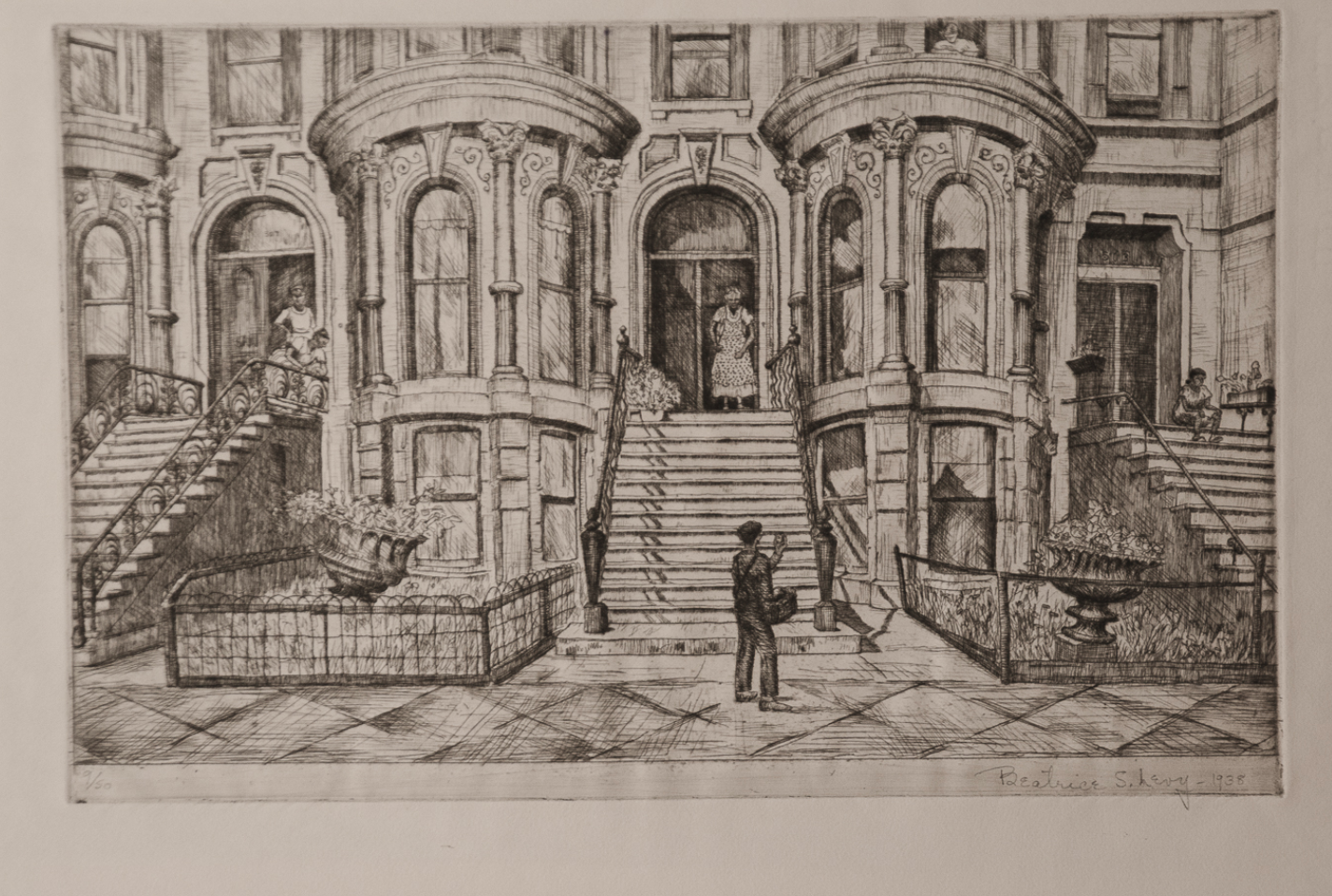 Beatrice Levy (1872-1974) etching  Aldine Square (alternate title is Delivery in Old Town) 1938 ed. 9/50 6.5 x 10″ – includes her Chicago Street Address on bottom margin – unframed pencil signed and dated price on request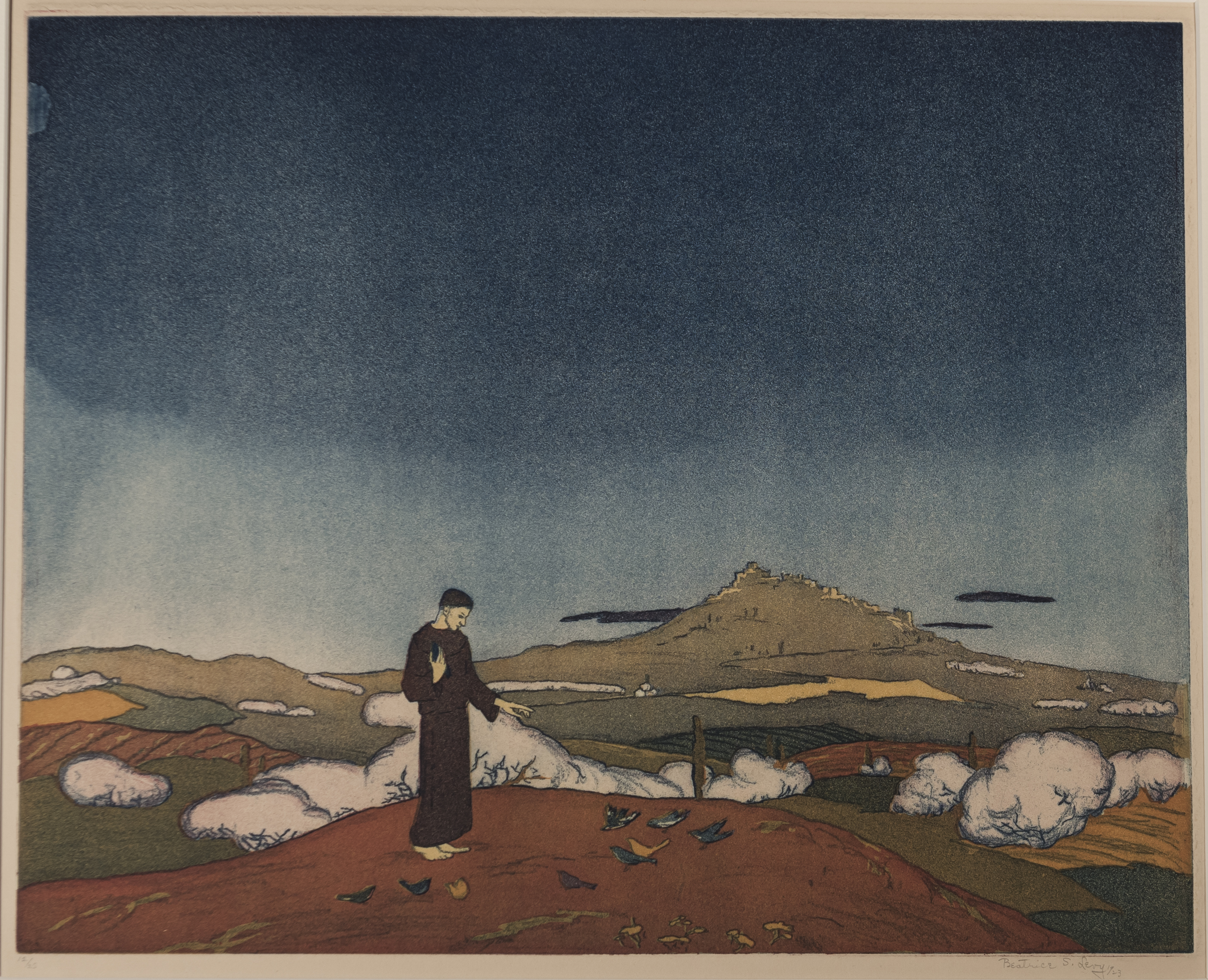 Beatrice Levy St. Francis – colored aquatint print 12/25 – dated 1923, pencil signed lr. 12 & 5/8″ x 16″ sight. This print was featured in the American Institute of Graphic Arts Fifty Prints of the year, Second Annual Exhibition 1926-7. Chicago Institute of Art – 1926. price on request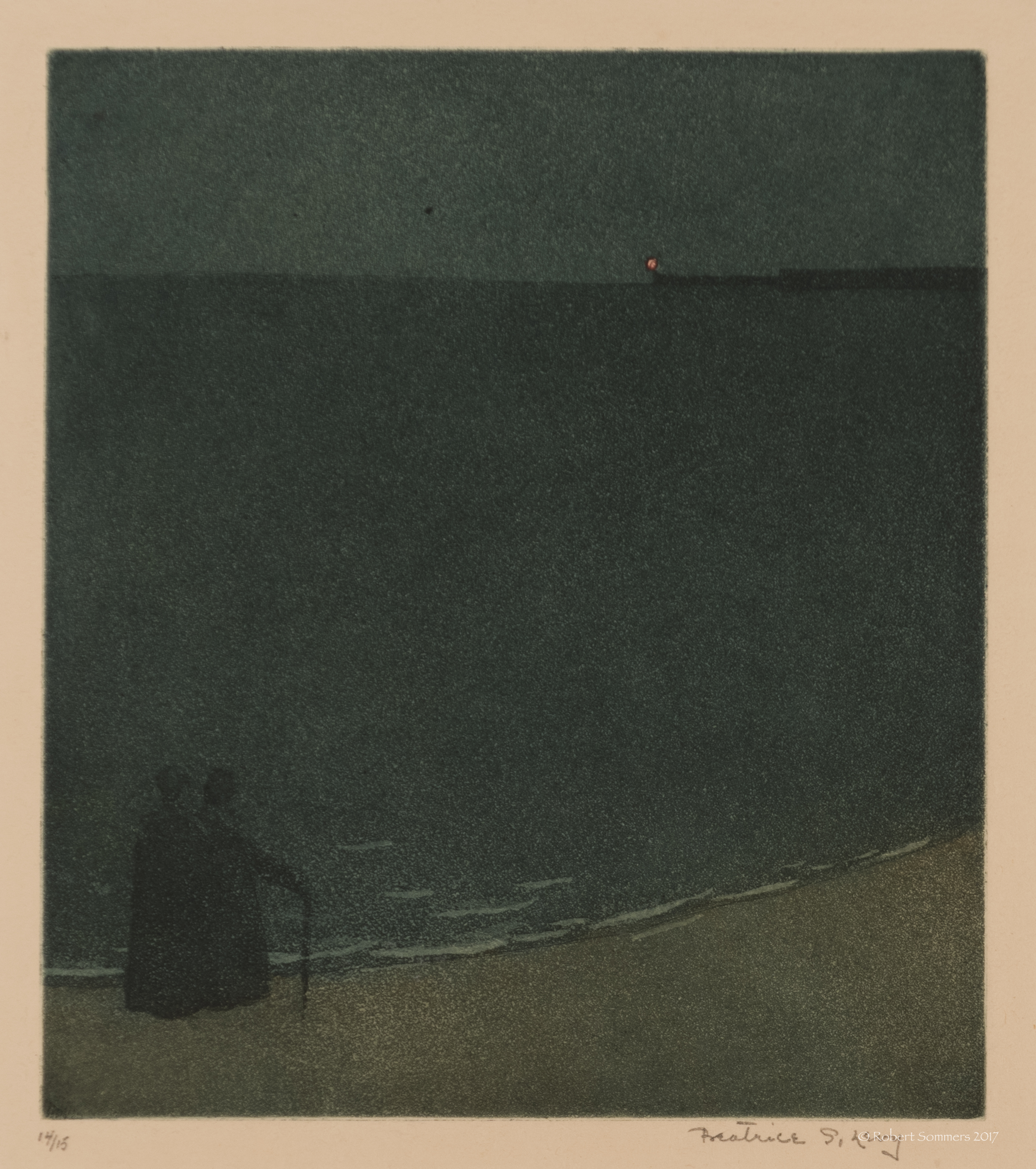 Lake at Night – 1915 colored aquatint 7&7/8″ x 7  14/15 pencil signed sold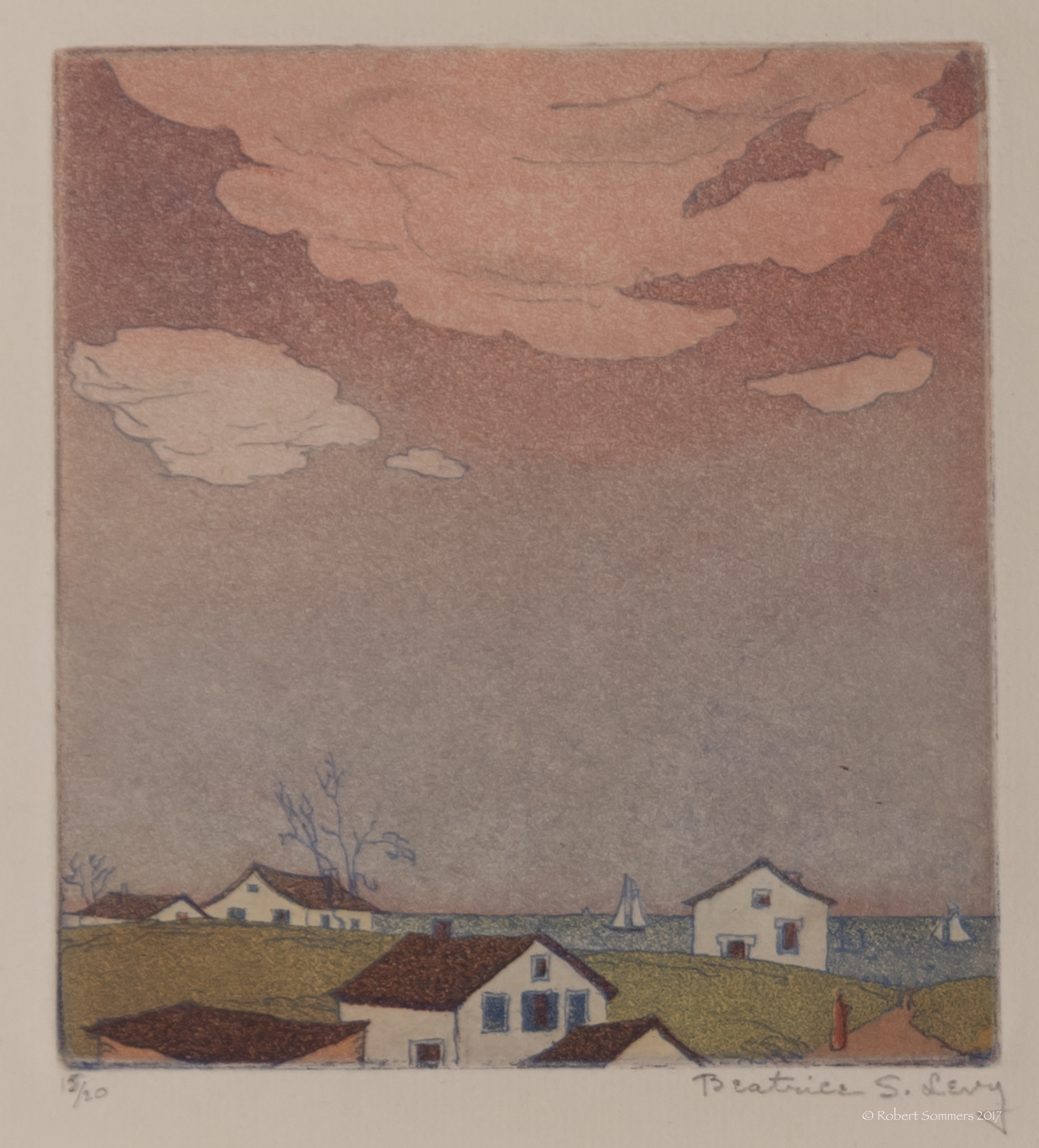 Provincetown/Cape Cod 1916, colored aquatint,  titled at page bottom 15/20 pencil signed price on request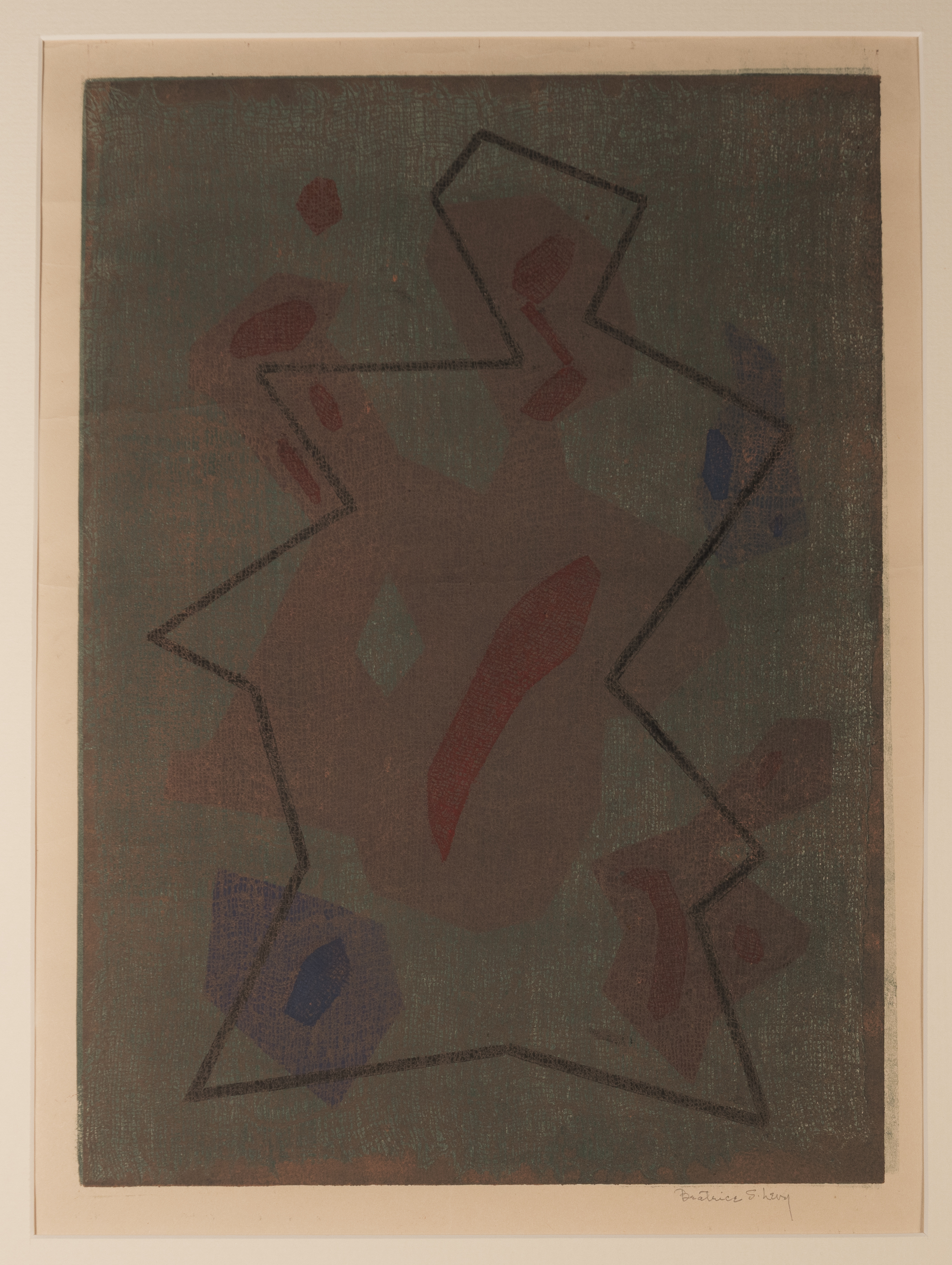 Juggler 1953 litho and relief print Pencil signed lower right , titled at bottom 14 & 3/8″ x 10 & 3/8″ price on request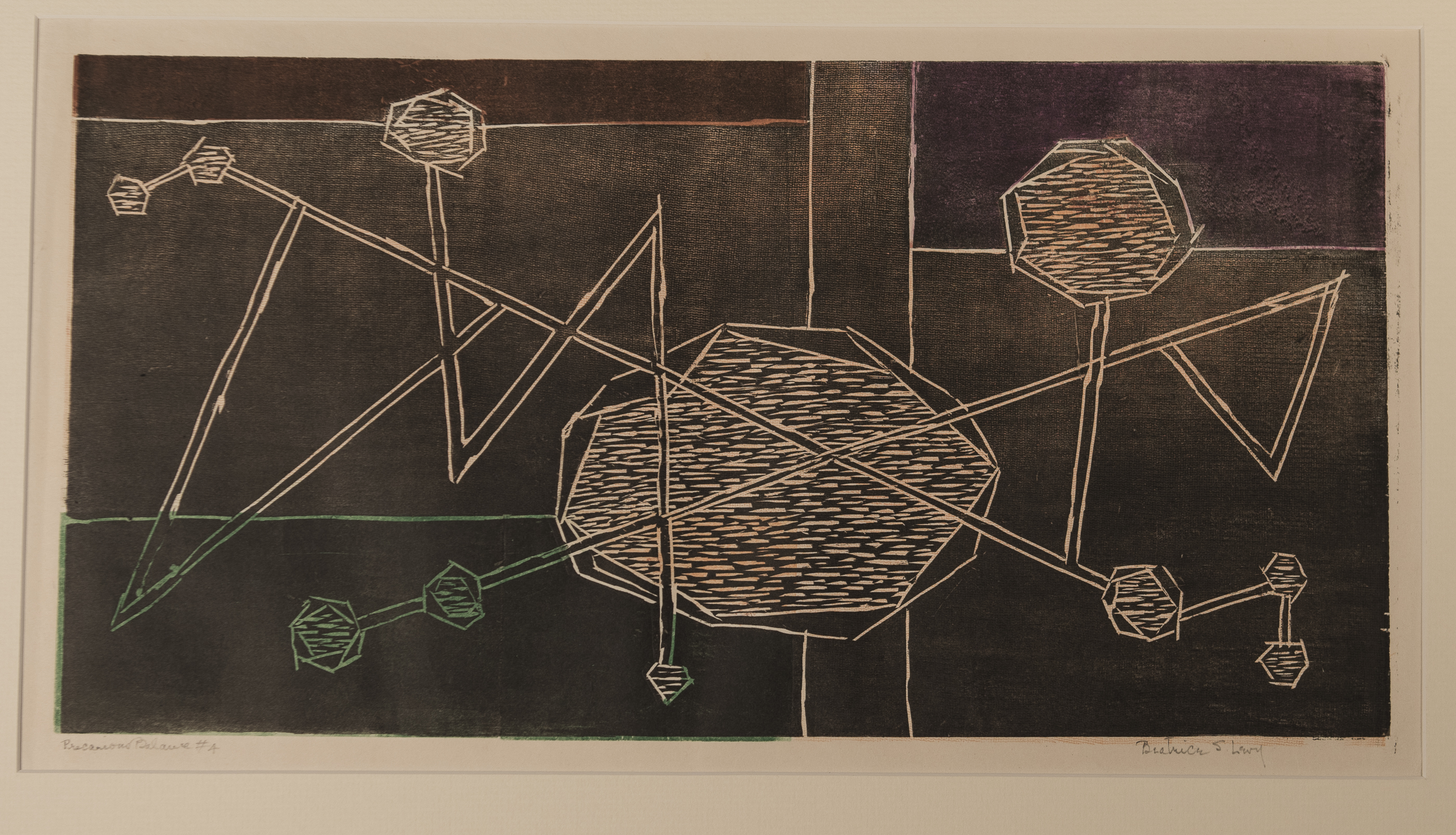 Precarious balance #4 1959 monoprint pencil signed lower right 10 x 19″ sight  price on request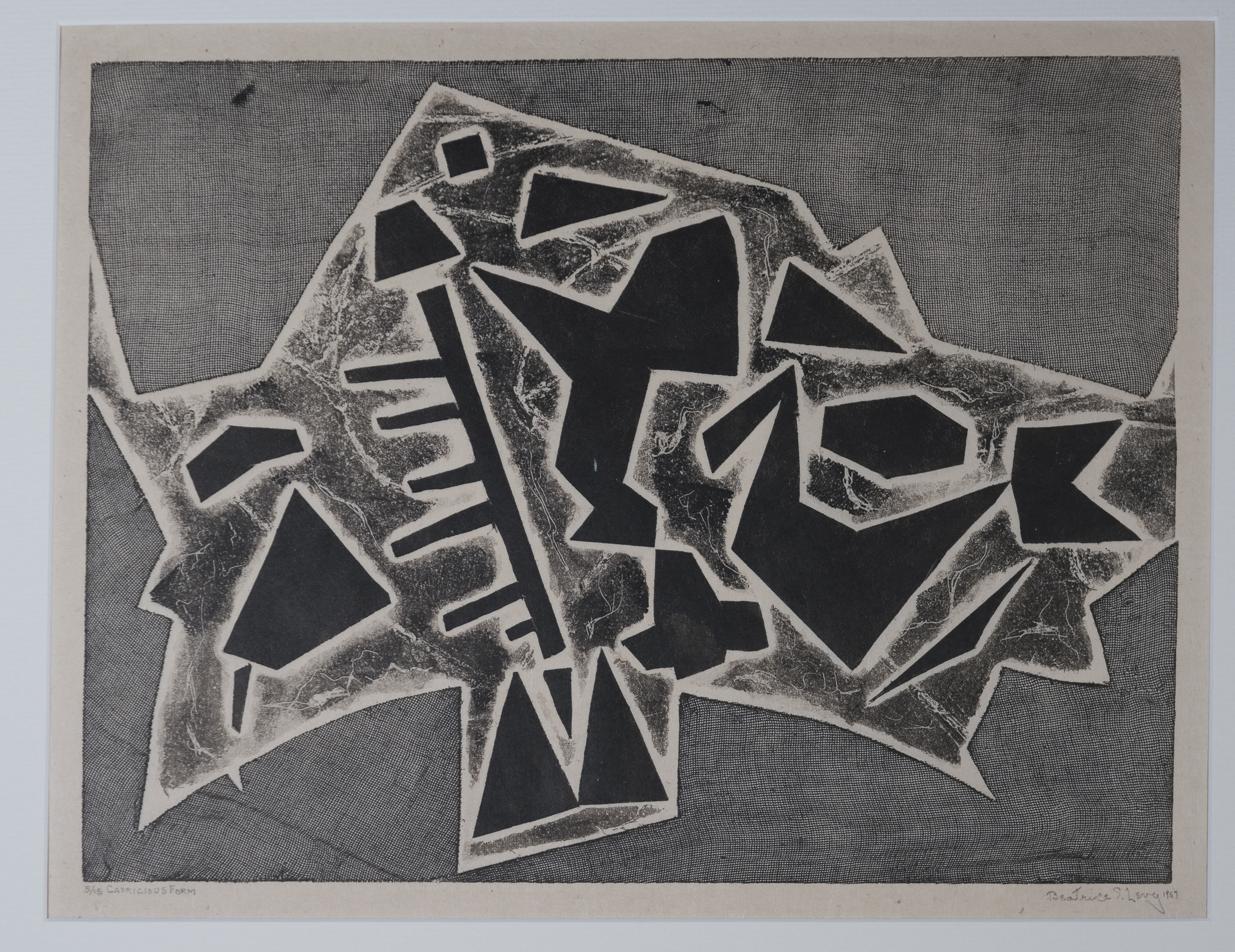 Capricious form 1957 relief print, 5/15 pencil signed, 12 x 16″ sight p.o.r. exb. Long Beach Museum of Art, 1957 sold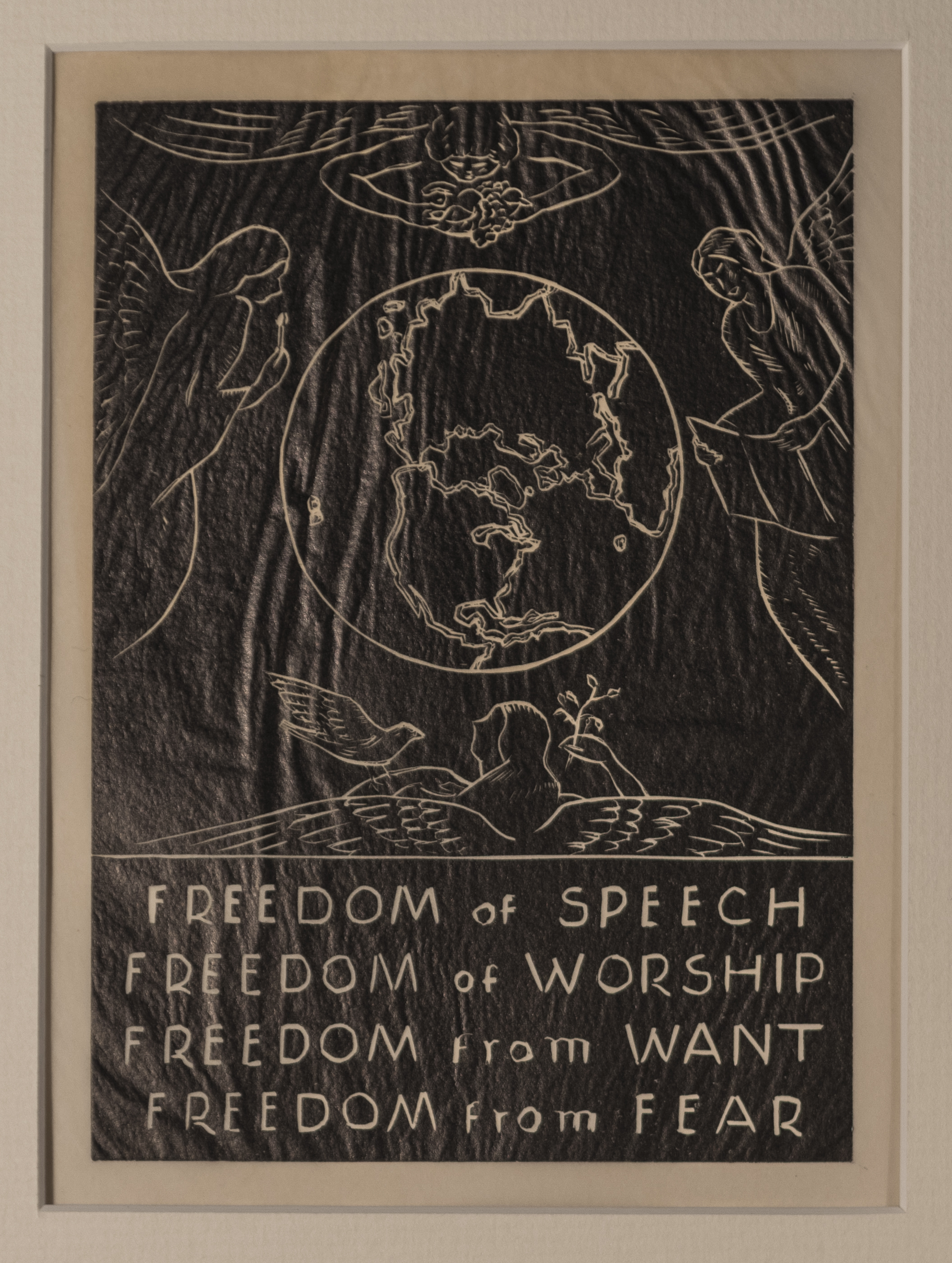 Four Freedoms – woodcut on vellum 1947 7 x 5″ Permanent collection National Museum of American History sold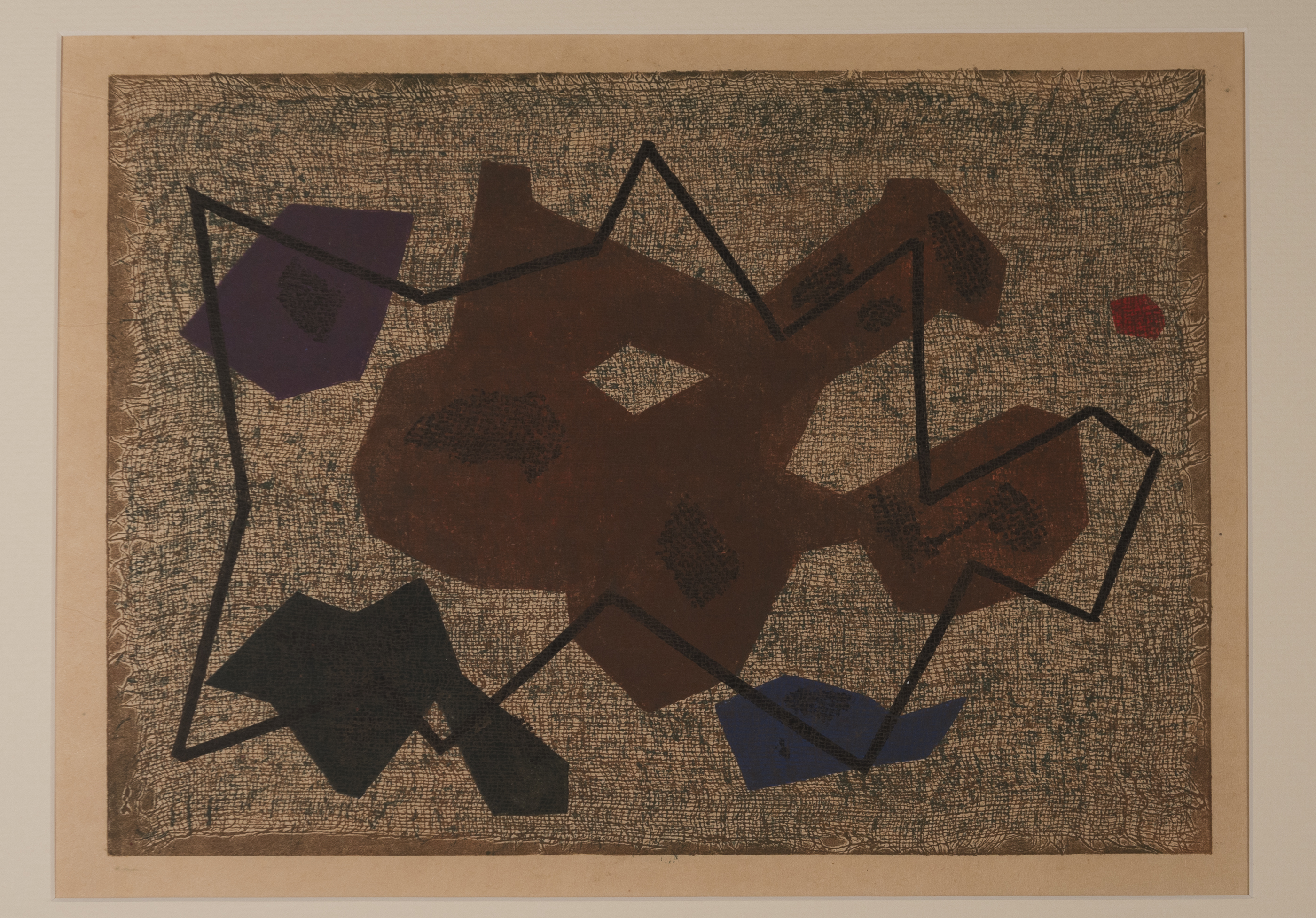 Juggler variation, unsigned. 1953 14 & 3/8″ x 10 & 3/8″ sold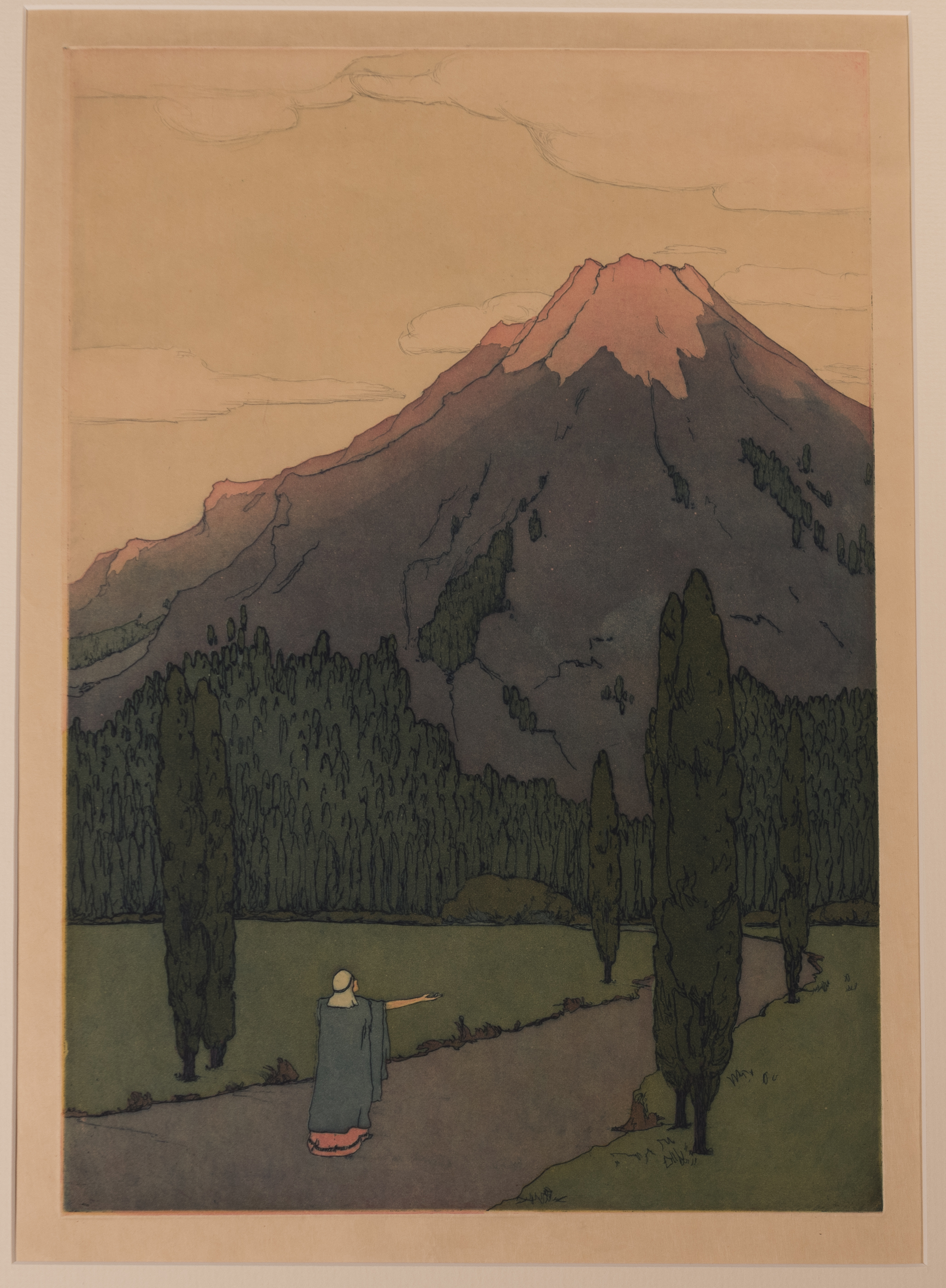 "I Will Lift Mine Eyes to the Hills," 1924, color etching and aquatint on paper, 16″ x 10.75″ unsigned sold
Song of Summer 1914 edition 25, color etching,  14 x 10″, Smithsonian American Art Museum, Chicago Society of Etchers, Library of Congress 1936, Honorable mention Pan Pacific International Exposition (San Francisco) 1915 sold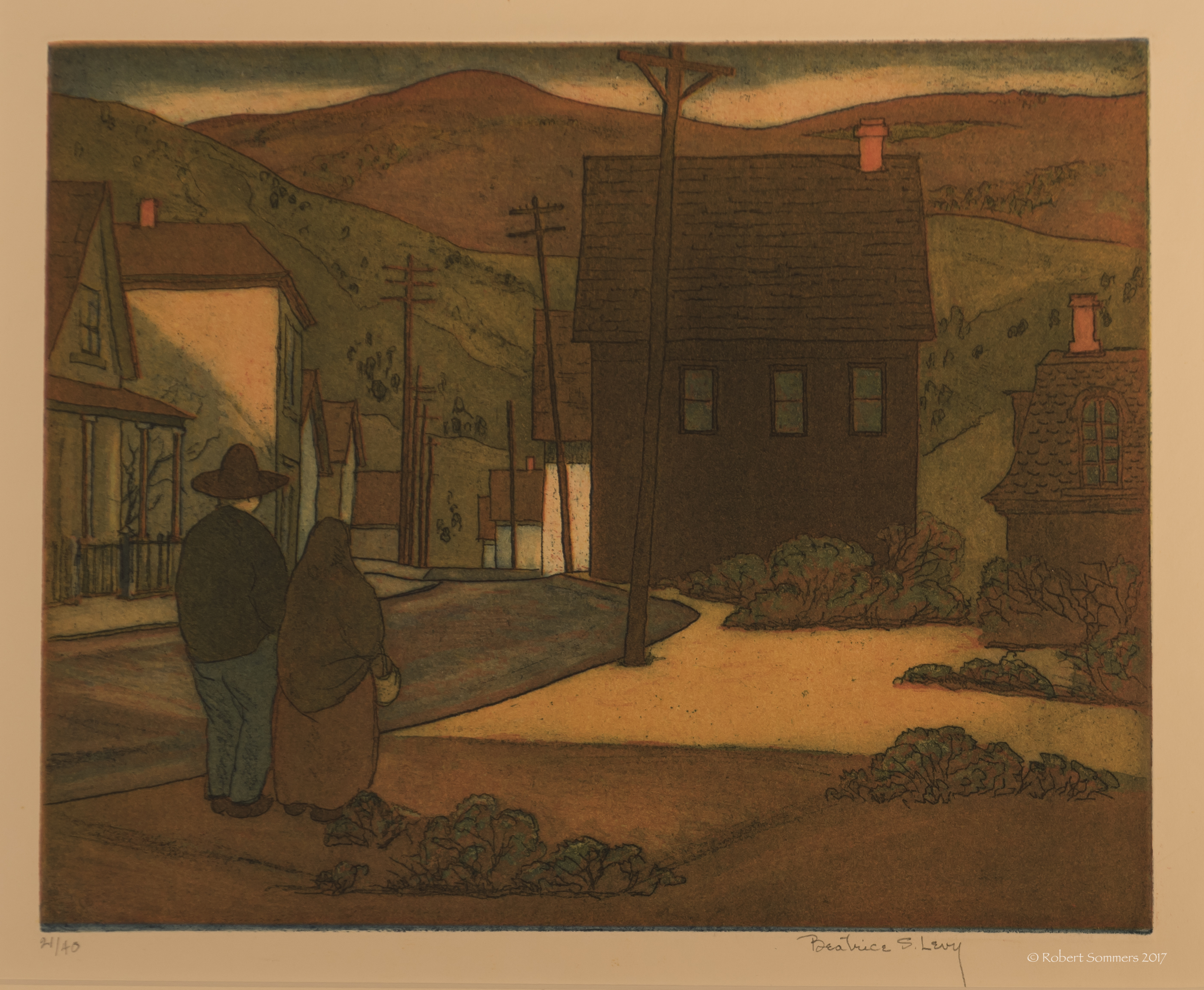 Nevada Mountain Town color aquatint, 8 x 9&7/8″ pencil signed, ed. 21/40, 1948 Created for Chicago Society of Artists. Pennell Exhibition of Prints, 1949, Carnegie Institute Exhibition – 1949 sold
Beatrice Levy scrapbooks are at the Archives of American Art of the Smithsonian Institution in Washington DC. Following is the biography of the artist, which accompanies the online Smithsonian record.

Beatrice Levy was an etcher, engraver, block printer, drawing specialist, and teacher. She studied at the Art Institute of Chicago under Ralph Clarkson and with Charles W. Hawthorne in Provincetown, Massachusetts. She had a studio in Chicago's 57th Street Art Colony.

Her work was exhibited at the Panama-Pacific International Exhibition (1915), the Century of Progress in Chicago (1933-1934), and the New York's World's Fair (1939).

Levy was President of the Chicago Society of Artists, Supervisor of the Works Progress Administration Art Project Gallery, and Supervisor of the Easel Painting Division in 1936 for the Federal Art Project. In 1950 she moved to California, where she taught at the La Jolla Museum School of Arts and Crafts (1961-1962) and continued to exhibit her work.