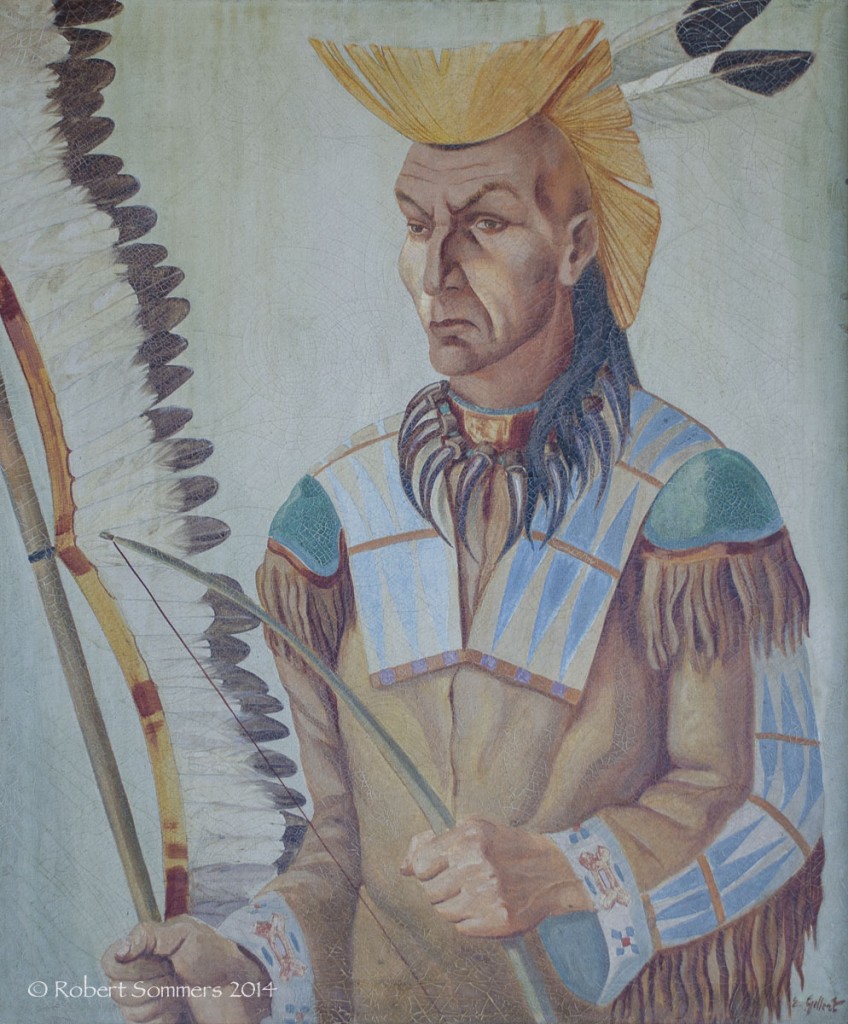 Emery Gellert (1889-1982) Iroquois Indian oil on canvas 36 x 30″ , dated November 1941, signed lower right, original frame, titled on stretcher verso sold
Painter. Born in Budapest, Hungary on July 24, 1889. Gellert studied at the Royal Academy of Arts in his native city. He was a longtime resident of Cleveland, OH before moving to Los Angeles in 1931. He was most active in the local art scene during the 1930s and 1940s.

He died in Los Angeles on March 31, 1981.

His works include landscapes and religious genre.

Member: "Feszek" Hungarian AA. Exh: Cleveland Museum, 1925 (prize); Painters & Sculptors of LA, 1932. In: Temple and St Margaret's Church (Cleveland); Greek Cathedral Church (Detroit). AAA 1929-33; WWAA 1936-41; WWC 1942; PF.