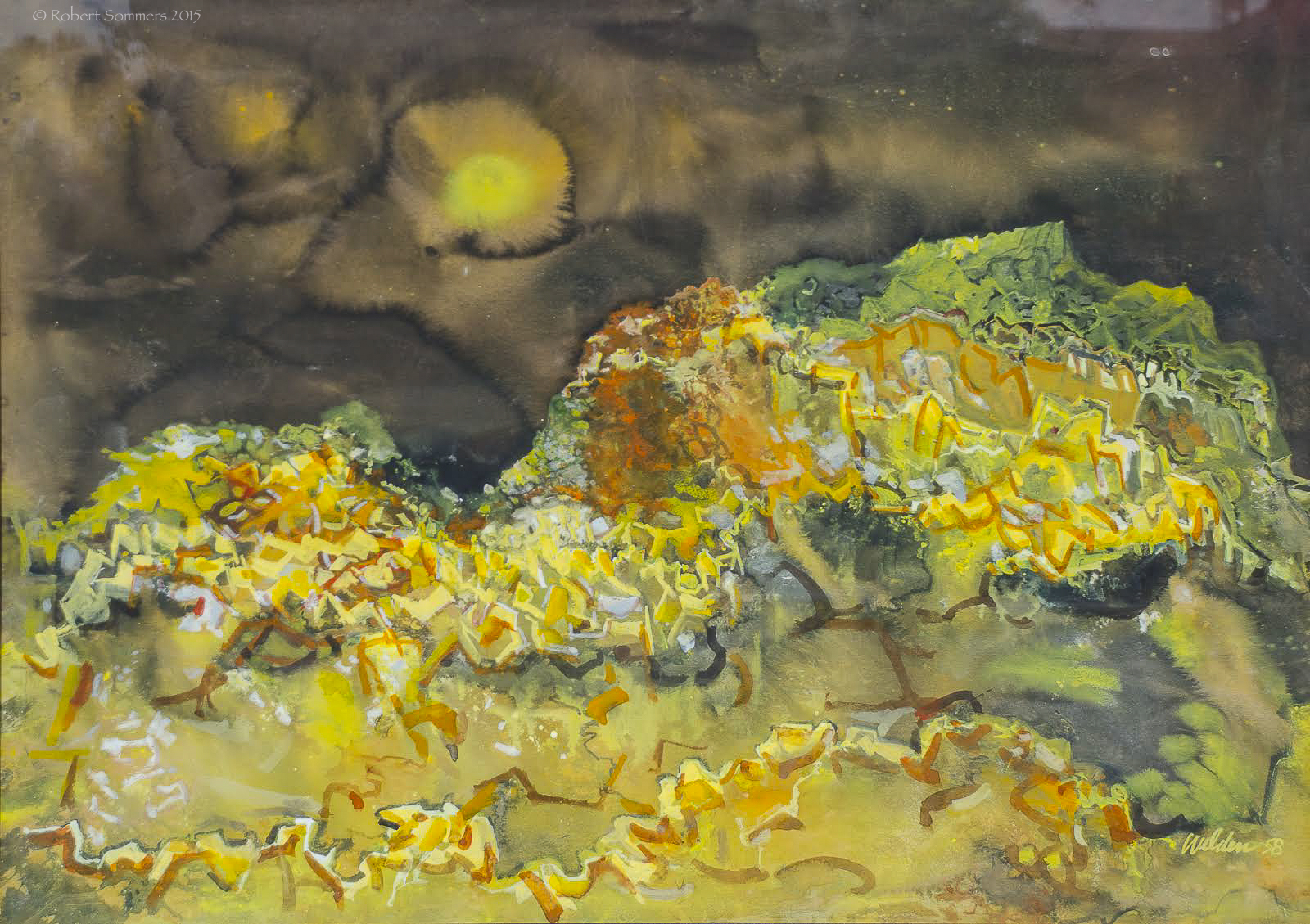 Larry Welden (1922-2012) w/c untitled 30 x 42″ framed signed lower right, dated 1958 $2600
Larry Welden was a prominent Sacramento artist and teacher. He worked in watercolor and acrylic on paper and canvas and had a long career, painting for over four decades.
He taught at Sacramento City College from 1960-1985. He was a beloved professor and mentor to many young artists and, along with several faculty members, including Fred Dalkey, Gregory Kondos, and Wayne Thiebaud, helped develop SCC's reputation as a stellar art program.