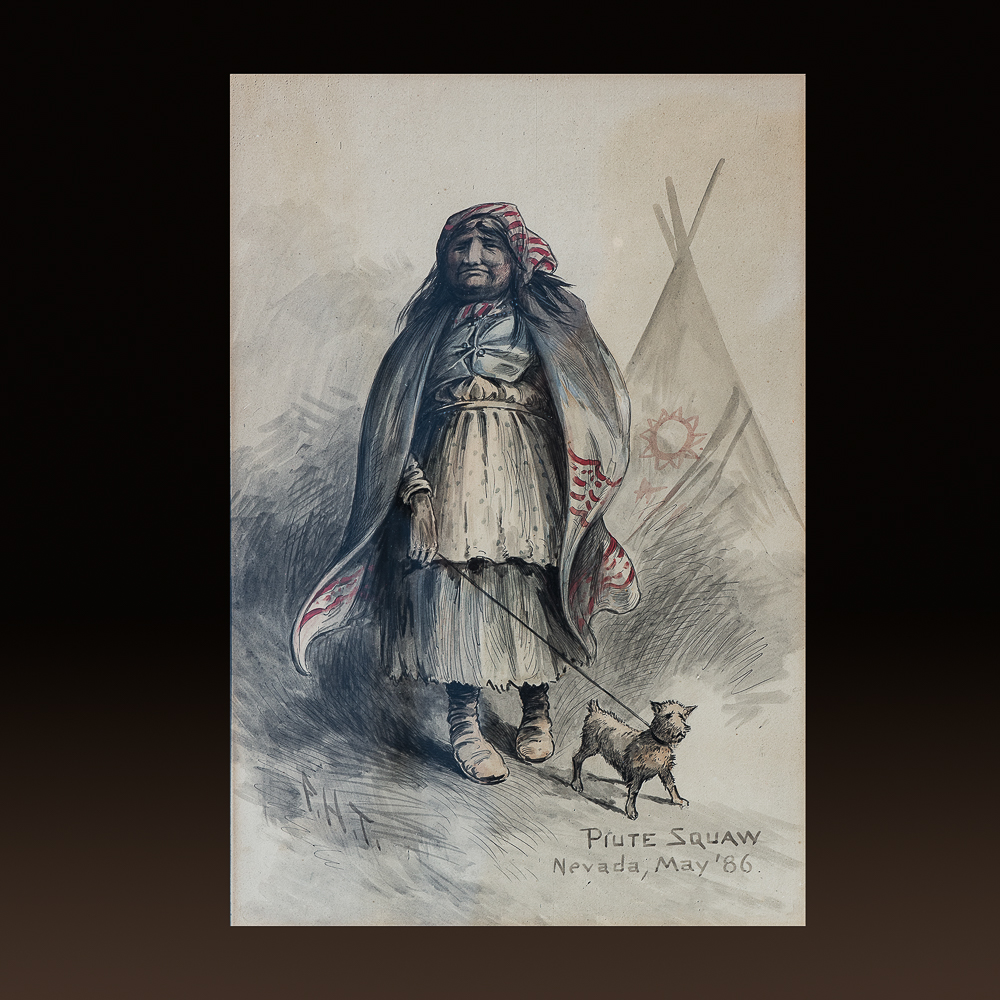 Frank Hamilton Taylor (1846-1927)
Piute (sic) Squaw 20 x 14″ image size, original frame. Nevada – May, 1886
This is a watercolor by the noted Pennsylvania scribe and artist, Frank Hamilton Taylor. Taylor travelled with Ulysses Grant in his post presidency in 1880 throughout the west while working for Harper's Magazine. It is probable that this piece, which is listed in his compendium, came from that journey. It should be noted that the phrase Paiute squaw was used pejoratively in the 19th century to connote an ugly woman. I want to tell you that I have met Paiute women and they are beautiful and that the appellation is quite misplaced.
Sold