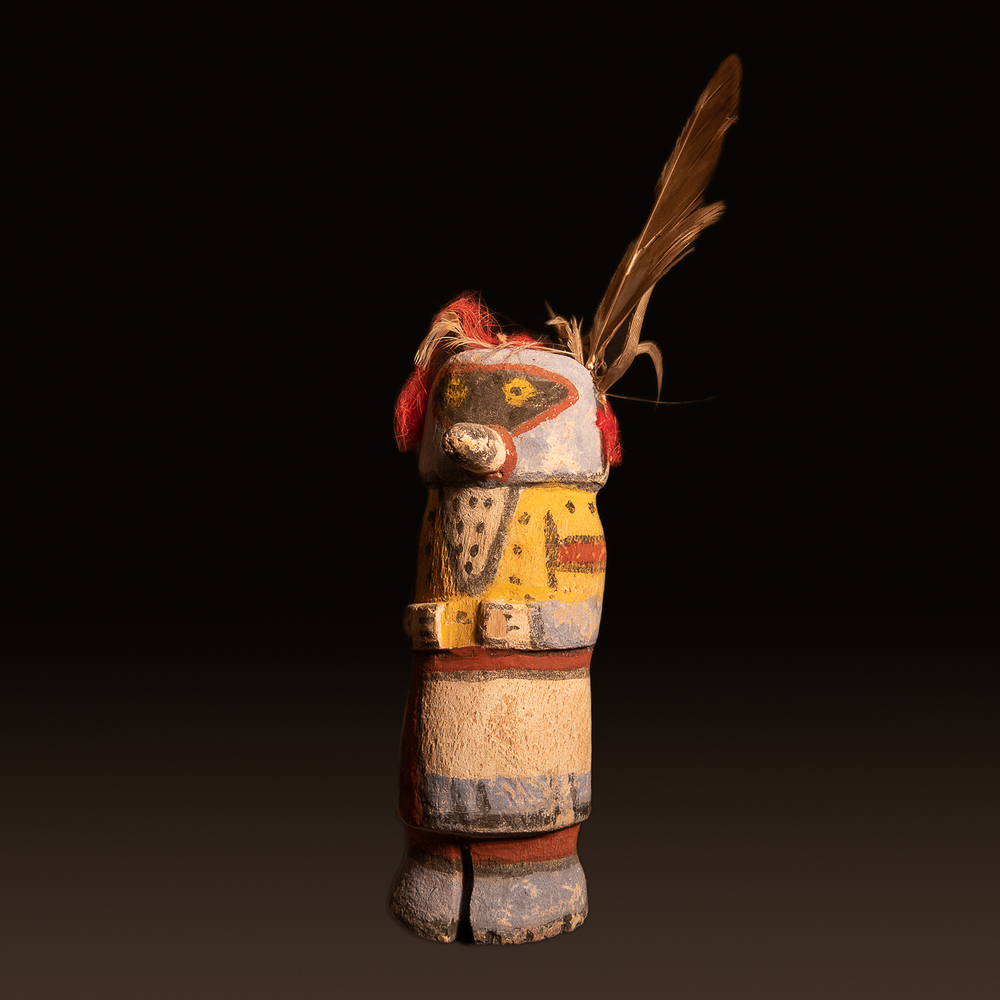 Wilson Tawaquaptewa (1871-1960) was a Hopi chief from Oraibi and a very important early carver with a very iconoclastic and identifiable style.
7″ tall, 10 & 1/2″ with feather. Very good unrestored condition with minor paint chip to one hand. Unsigned.

sold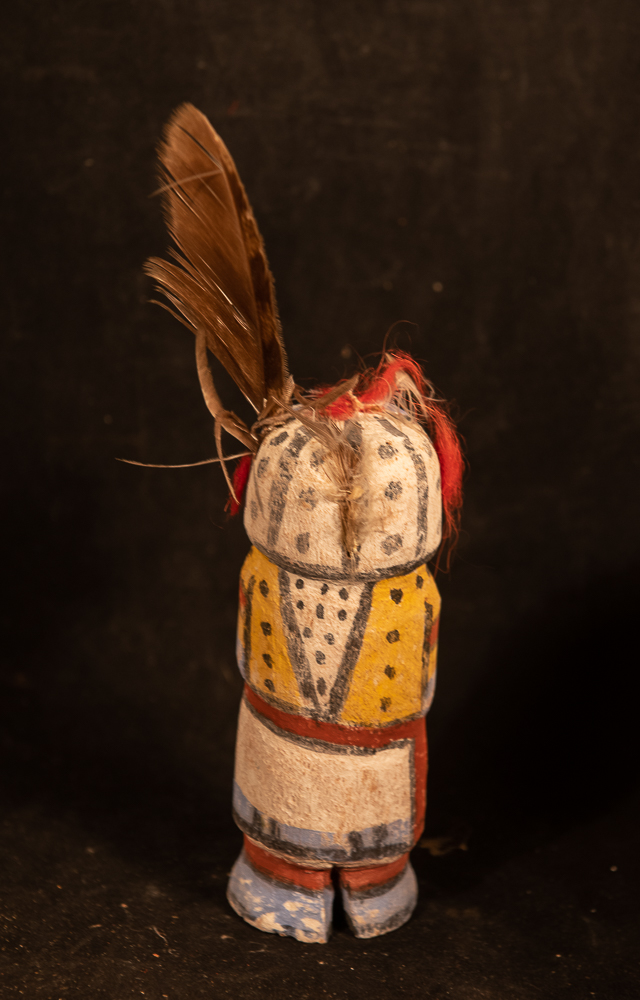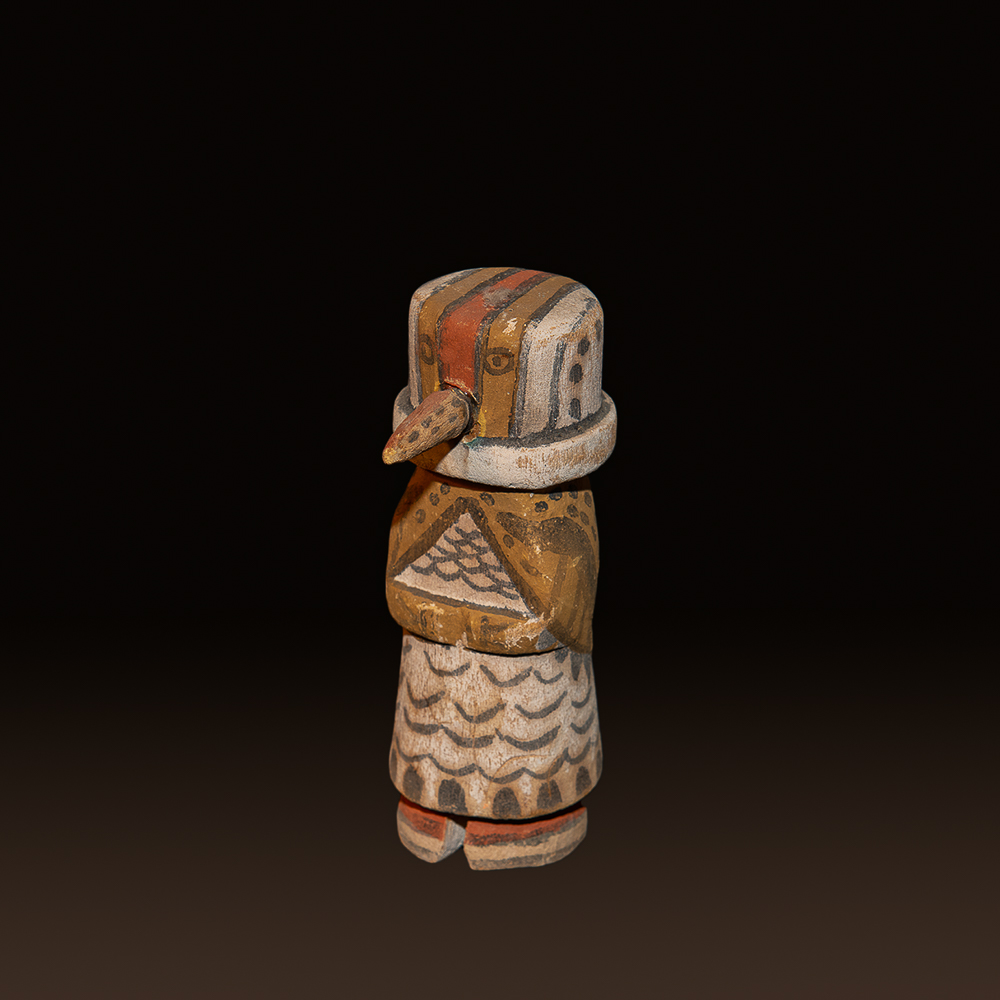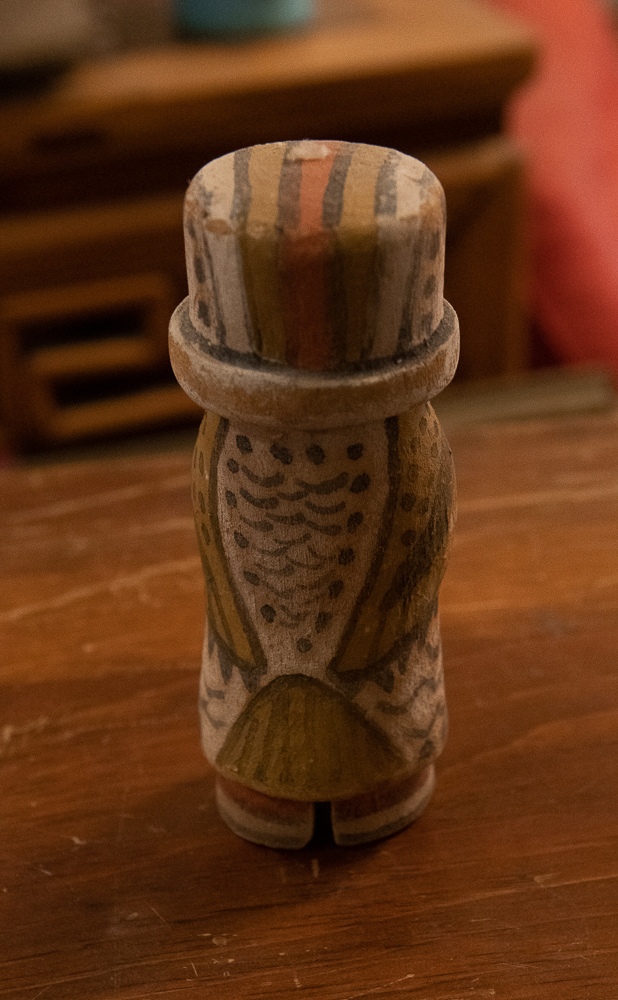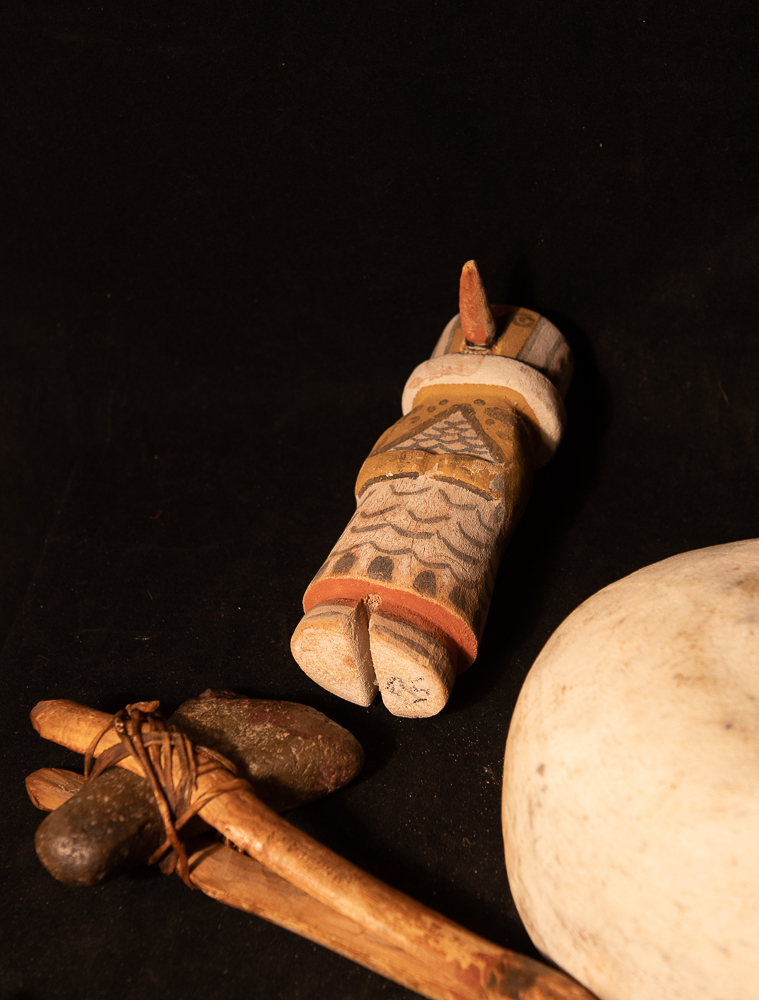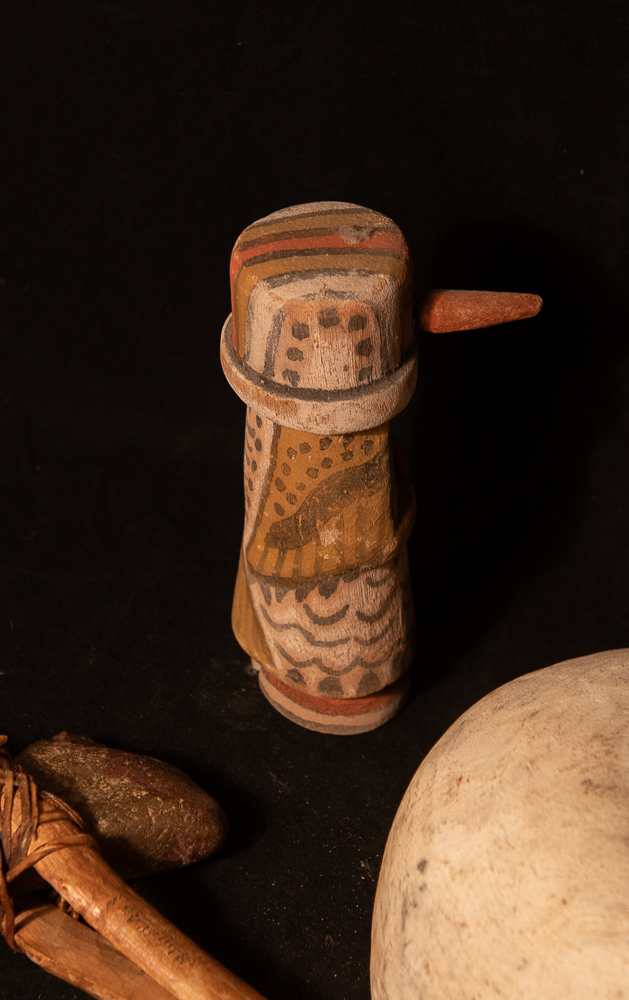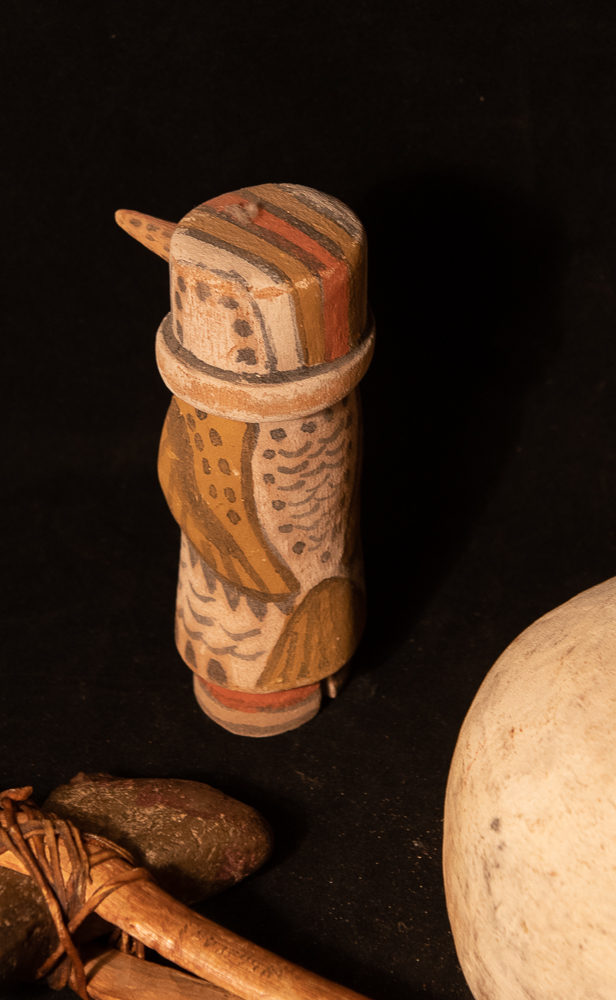 This Tawaquaptewa bird figure is just under 6″ tall. It may have had top feathers at one time. It bears some resemblance to a hummingbird kachina but looks to me more like a cactus wren or woodpecker. Very good unrestored condition. Unsigned.
sold