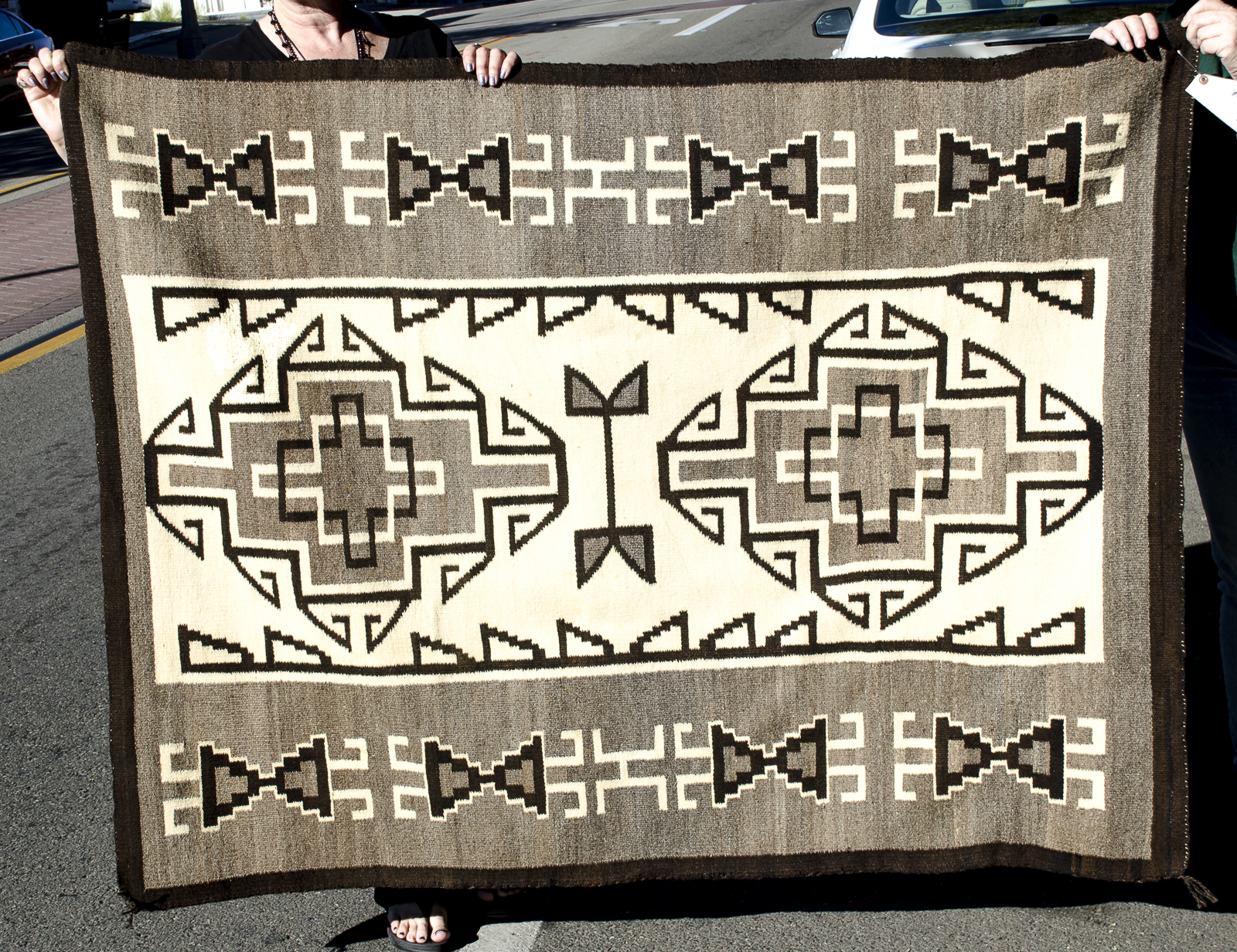 Heading into the holiday season, I want to tell you that the store is busting at the seams. I have so much new stuff and honestly nowhere to put it. Can't even open my doors for a few weeks until I decide how to fit it all in. And more stuff coming this weekend as well as some very promising estates in the pipeline.
The weaving above is an early three panel two grey hills navajo, circa late 1920's early thirties. So tight I think it can practically hold water, 50 x 60″, this one just got back from Blatchfords and it cleaned up beautifully. A special rug. I sent a picture to Mark Winter, the esteemed weaving expert from Toadlena and he said that it was probably from the area where Bessie Manygoats was from, albeit earlier.
Got another nice and crisp natural navajo weaving in the mail yesterday.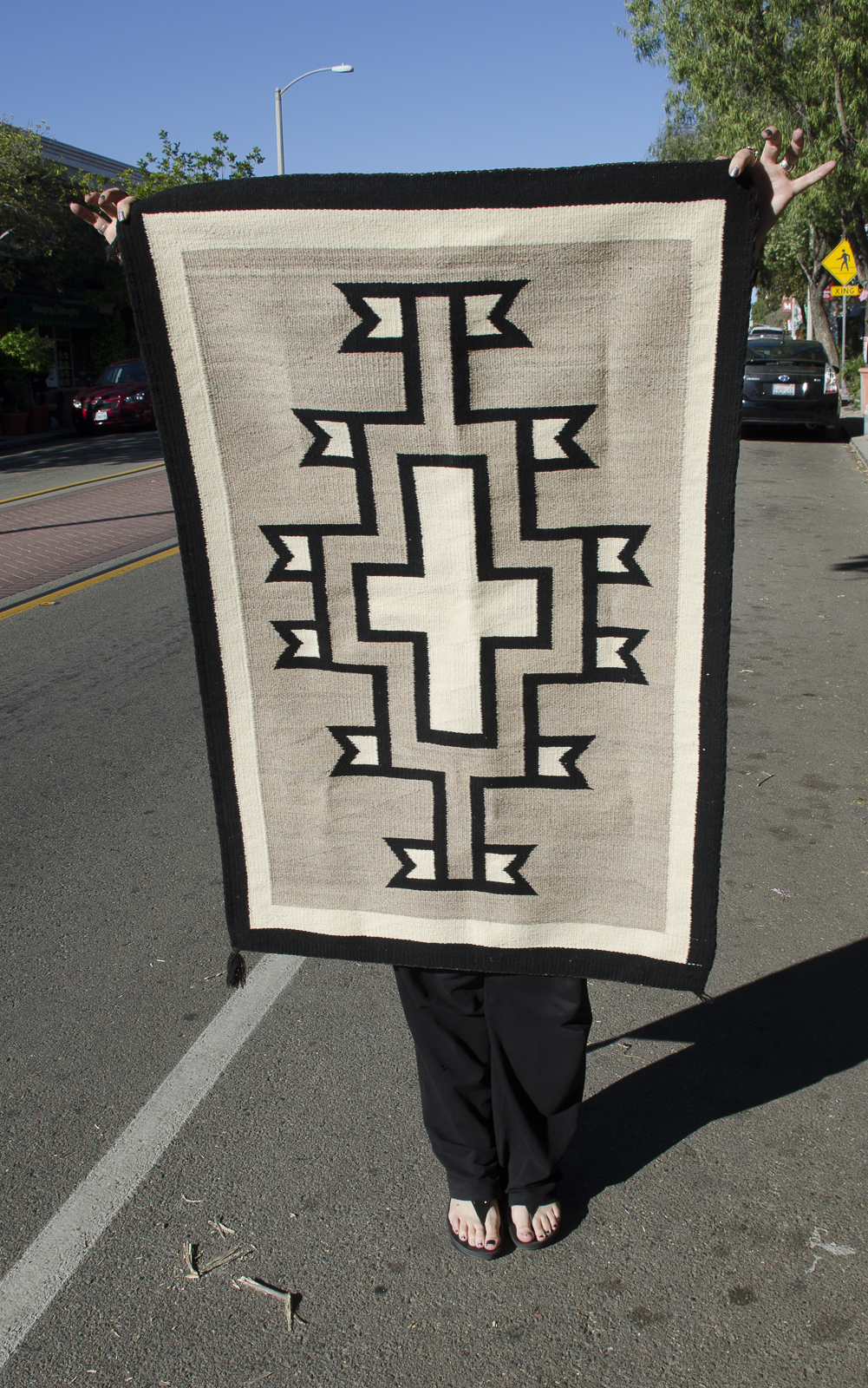 I don't have time to photograph everything but I have new work in the shop by Hasui, Koitsu, Bertha Lum, Borein, Kloss, Thiebaud, Ralph Goings, Joe DeYoung, George Demont Otis, Arthur Beaumont, Gile, Eliot Candee Clark N.A. , Carl Oscar Borg, Howard Butler Russell N.A., Carolus Verhaeren, Spratling, Aguilar, Loetz, Tiffany, Silver, cut crystal, oriental, Meissen, Sevres, just far too much great material for me to list. I hope to start cataloguing the second week of December and get things updated on this website. Look in the new stuff category.
Hope to see you in mid December!