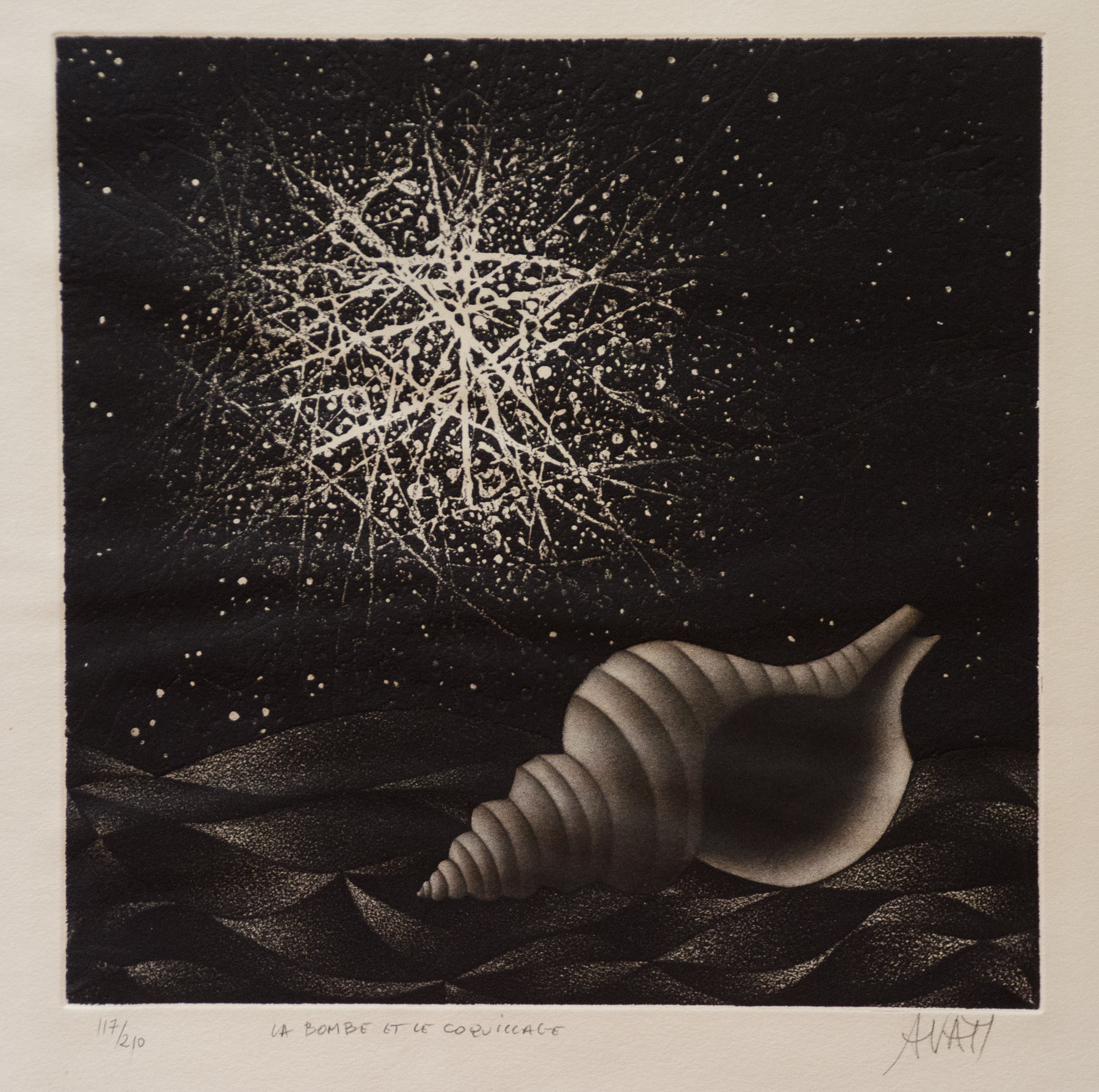 La Bombe et Le Coquillage
Mario Avati (1921-2009) – Mezzotint w/ Acquatint, 1965 #117/210
The Blue Heron Gallery is going back on the road very soon for the annual fall roundup. Please drop by one of the upcoming shows, come by and take a look at the material and just say howdy. The Hillsborough Show is now under the management of Dolphin Productions, completely redesigned and should be both good and newly invigorated.
I will be splitting a booth at the Palm Springs Show with Steve Stoops from Phoenix's Stevens Fine Art. We did quite well there last year and hopefully this new location will be even better! Please spread the word.
Palm Springs Modernism Show and Sale, Fall Edition – Palm Springs Air Museum October 9-11
CALM Decorative Antiques and Vintage Show and Sale, Earl Warren Fairgrounds, Santa Barbara – October 16-18
Hillsborough Antique Show – San Mateo Event Center – November 6-8
Calendar Antique Show, Del Mar – Del Mar Fairgrounds – November 20-22
Golden West Show – Glendale ?
As usual the Fallbrook gallery will be available to visit in the in between times by chance or appointment. Please contact me at your convenience at 760-731-9355 or by cell at 760-445-0595.