Hello friends. I picked up a cache of Paul Conner watercolors yesterday from an old friend of his. One small oil too. They aren't expensive and would brighten up a dull corner with a nice splash of color quite easily. They are all unframed. In addition I have a lot of new items to put on the website and hope to have them posted in the coming weeks. Please check back or wander by if you are around.
Paul Conner (1881-1968) was an artist who worked in both California and Indiana and is well known for his depictions of California. The following is a brief bio from Hughes:
Paul Conner (1881-1968) was born in Richmond, Indiana on September 5, 1881. At an early age he was artistically and musically inclined. For several years he played clarinet in the Indianapolis Symphony.
After settling in Long Beach, California in 1919, he studied painting with Albert C. Conner and Henry L. Richter. At his ocean front studio he later taught small painting classes and made painting forays into the southern California deserts in search of subject matter. Conner died in Long Beach on March 11, 1968.
Member: Laguna Beach Art Ass'n; Long Beach Art Ass'n; Painters & Sculptors of Los Angeles. Works held: Athletic Club (Los Angeles); Deauville Club (Santa Monica); Ebell Club (Los Angeles)
I am going to be pricing these to sell so if you want one (or two) please let me know soon.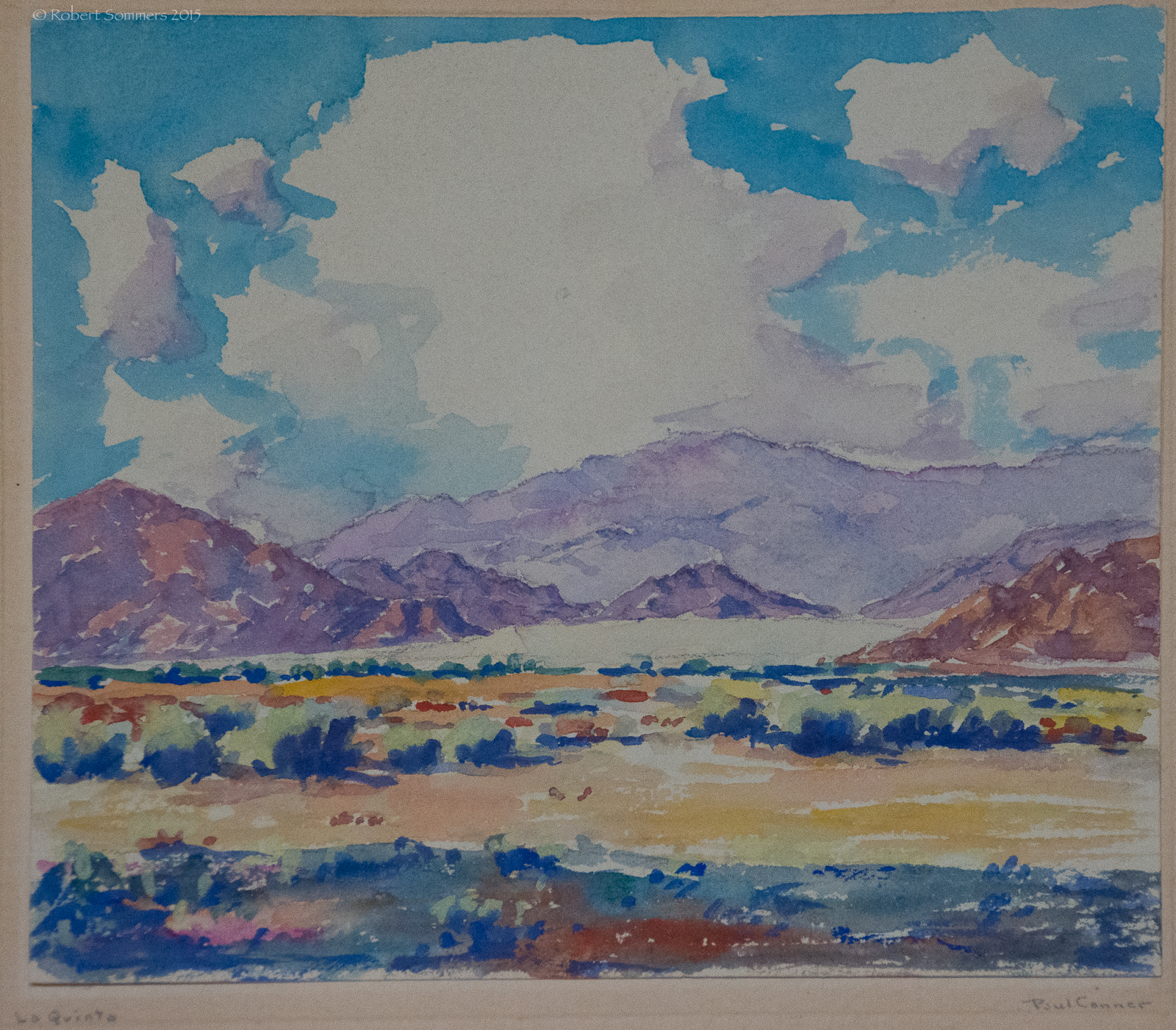 La Quinta – 5 & 3/4 x 6 & 3/4″ unframed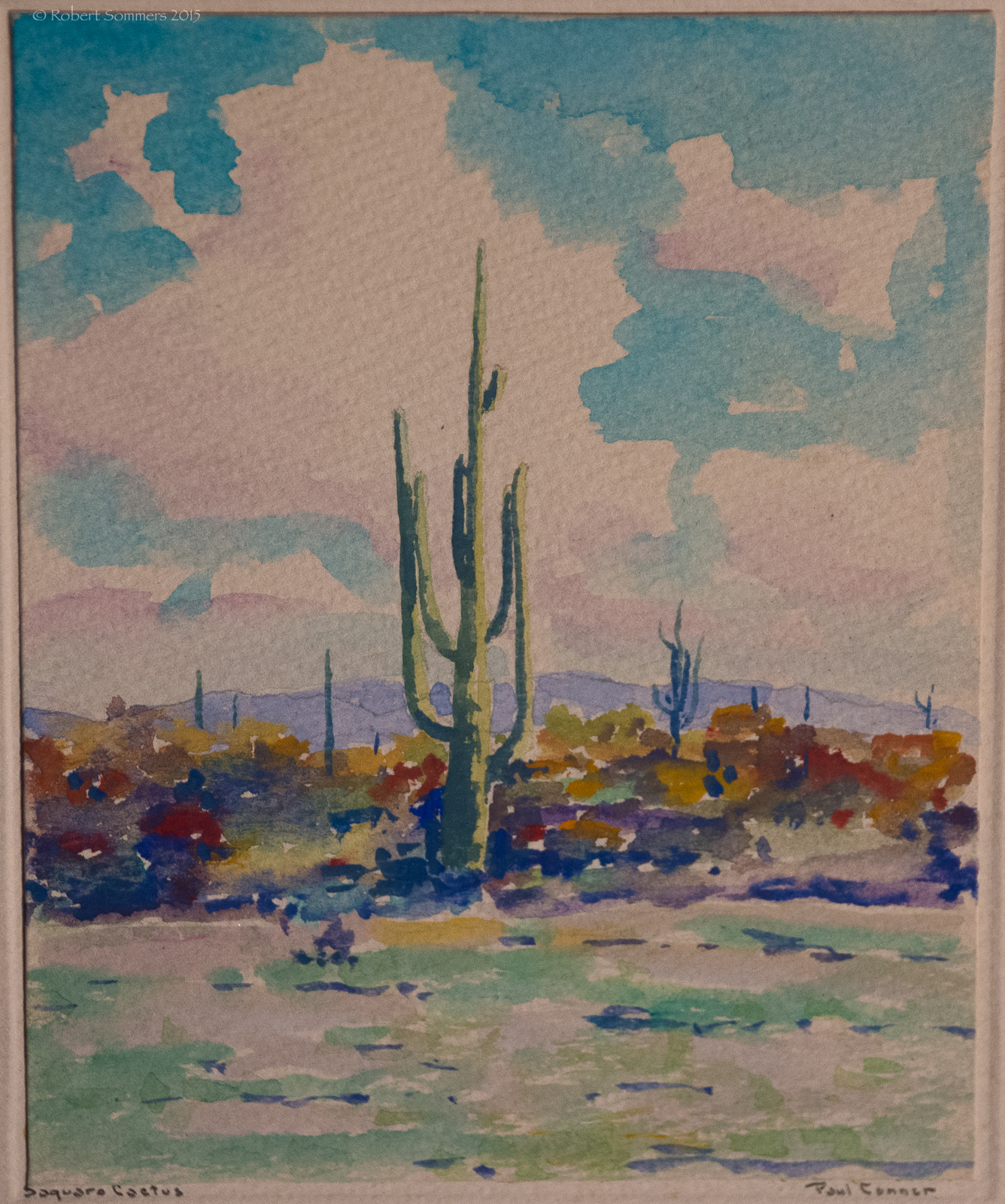 Saguaro Cactus 5&1/2 x 4 & 1/2″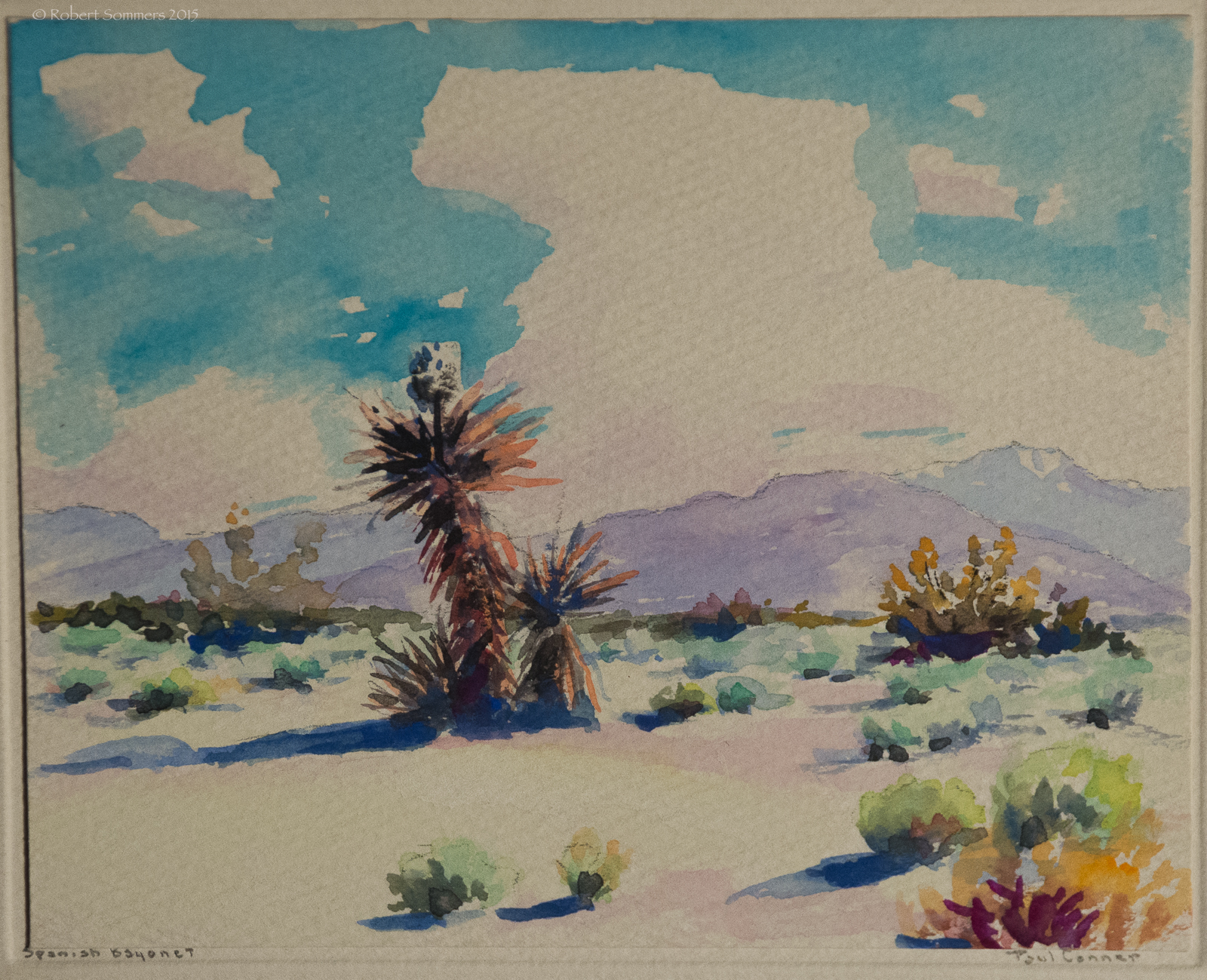 Spanish Bayonet 4 & 12 x 5 & 1/2″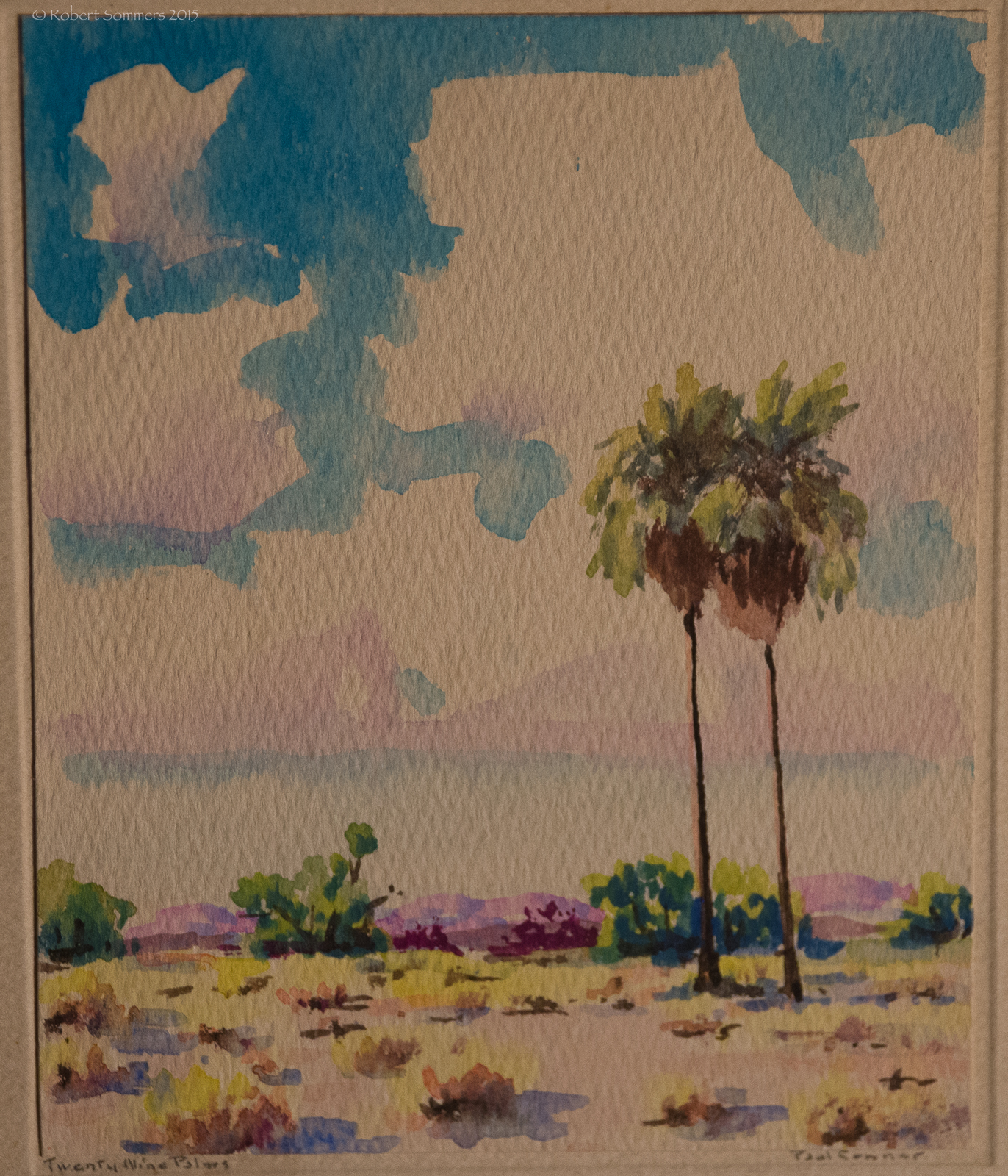 Twenty Nine Palms 5 & 1/2″ x 4 & 1/2″ –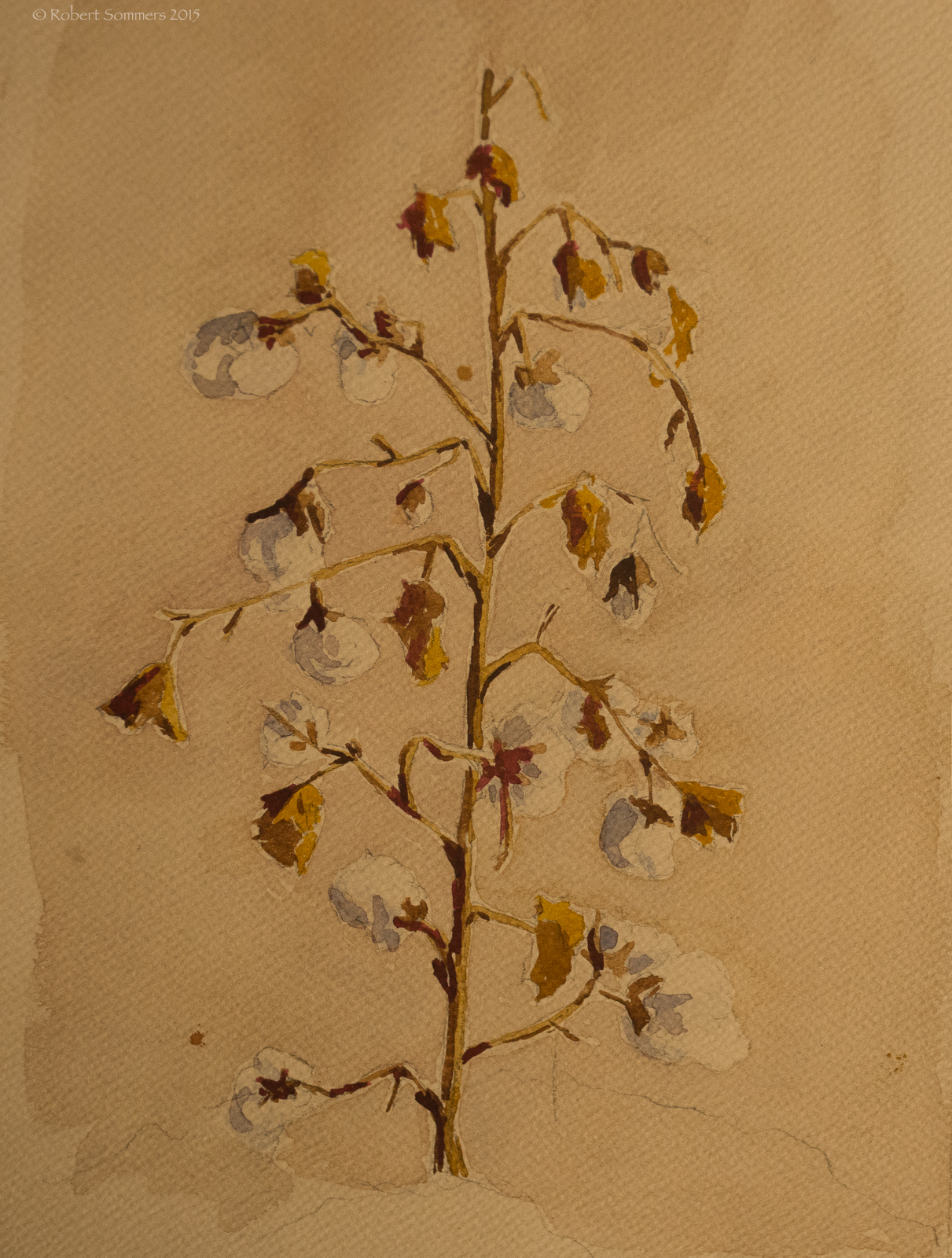 Cotton (unsigned) 11 x 8″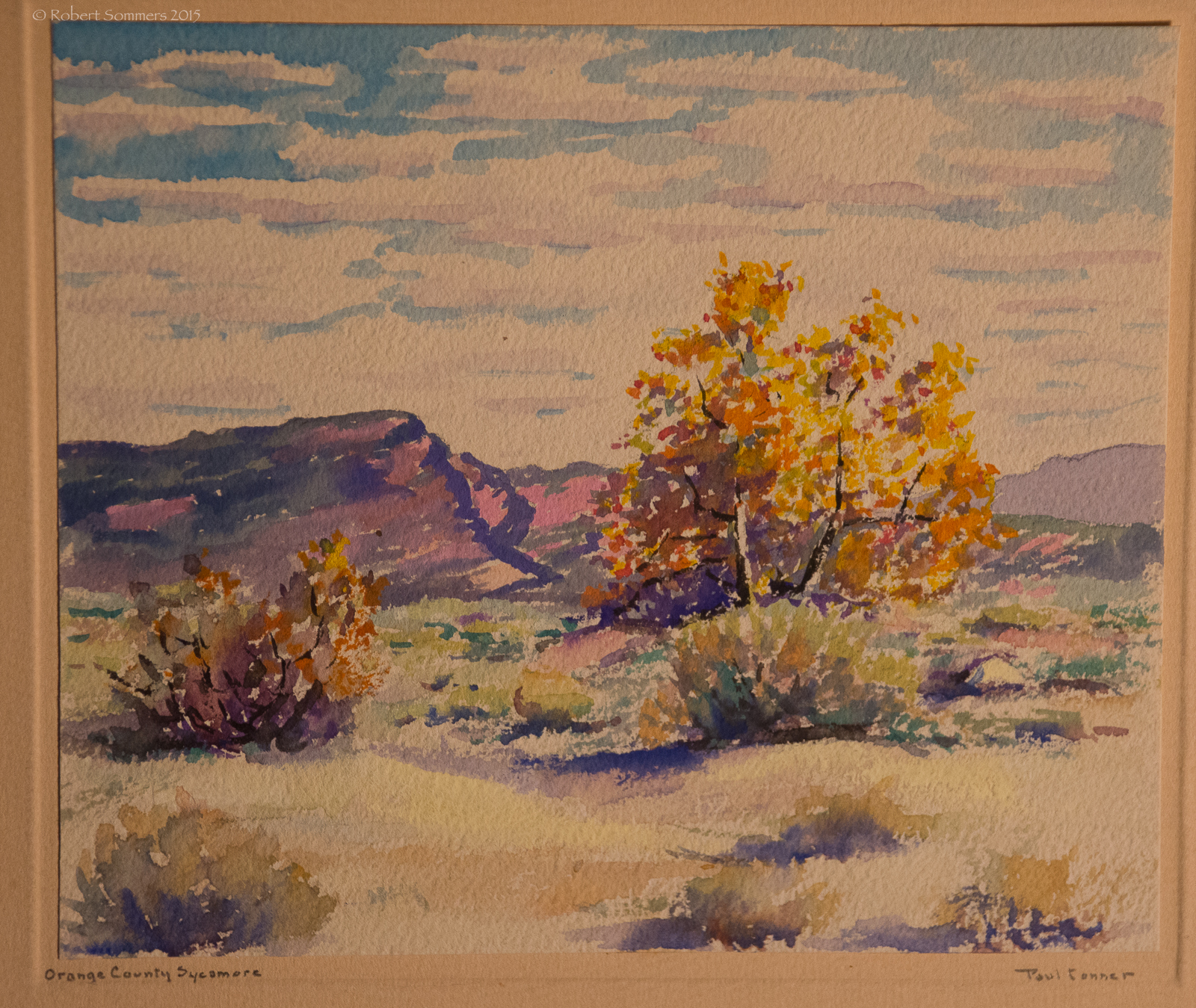 Orange County Sycamore 6 x 7″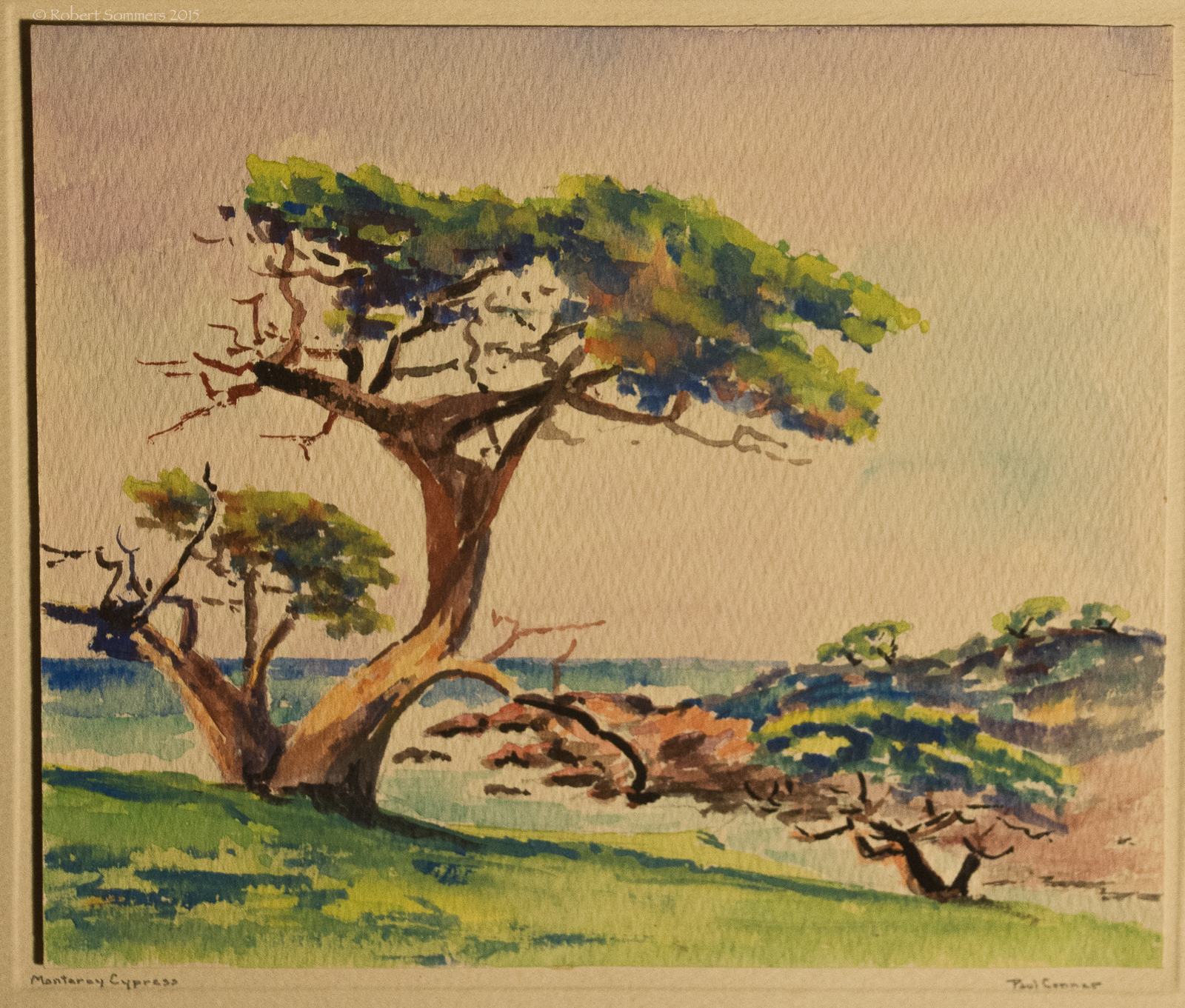 Monterey Cypress 6 x 7″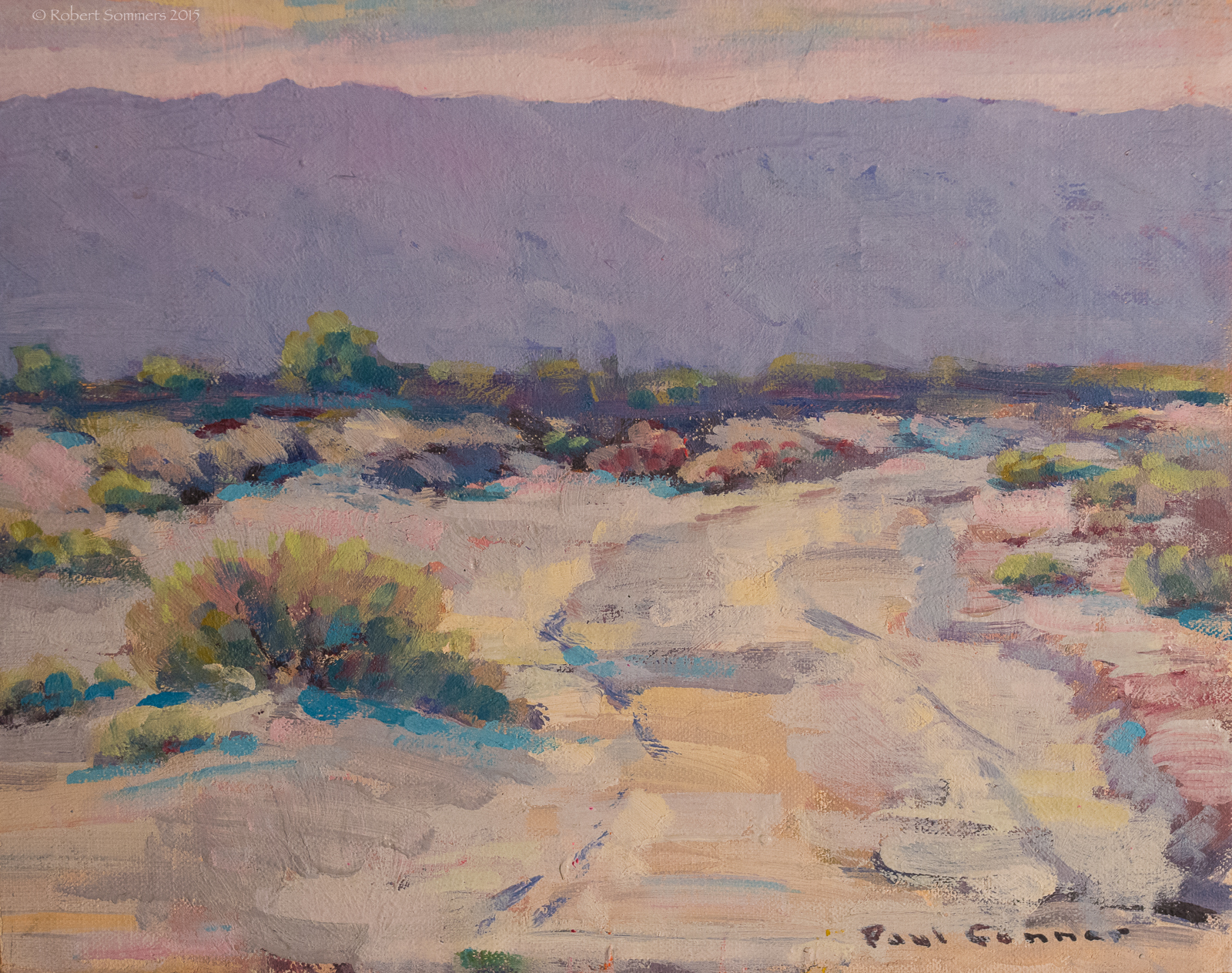 Sunrise, Palm Springs – oil on board 8 x 10″ titled verso
A friend is moving out of town. Once upon a time there was a hip little restaurant in Fallbrook owned by a gay couple, En Pico. Excellent fare, they catered a few of my parties. When they left my pal bought this window from them. A creative mind might notice certain iconographic resemblances to a pair of phalluses in this stained glass motif. Although as Freud said, sometimes a cigar is just a cigar! If you have the specific orientation or know someone that does this might be just the window. Measures approx. 30 x 44″.
$250